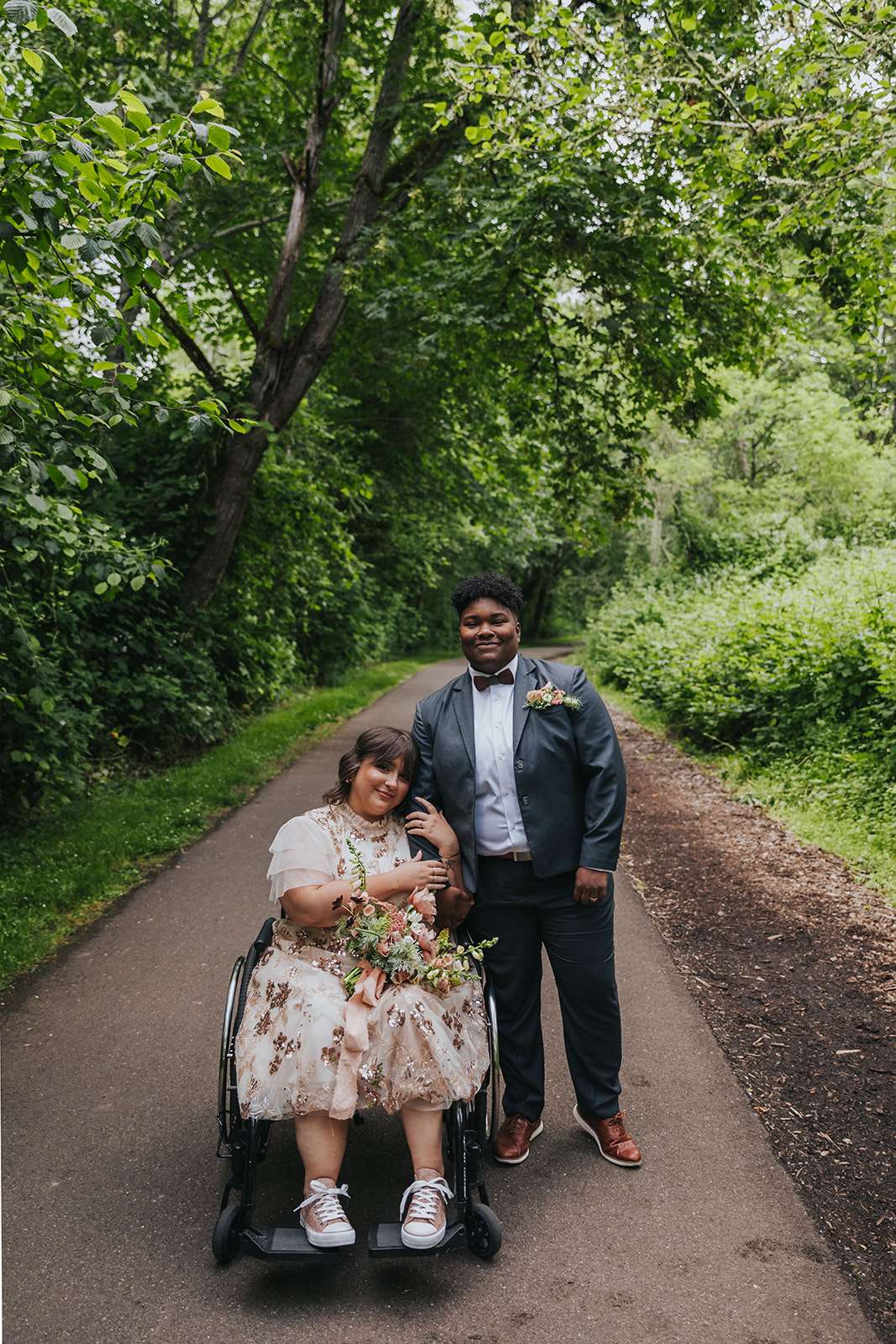 Real life couple, Catalina and Samm partnered with a collective of LGBTQ+, POC and disabled wedding suppliers (with a few amazing allies) to create this romantic elopement shoot.
Their main goal being to showcase wheelchair accessibility while leaning into unique whimsical elements. Some of our favourite unique elements include the pocket boutonniere, wooden bowtie, foxglove floral installation and, of course, the light-up bridal cape!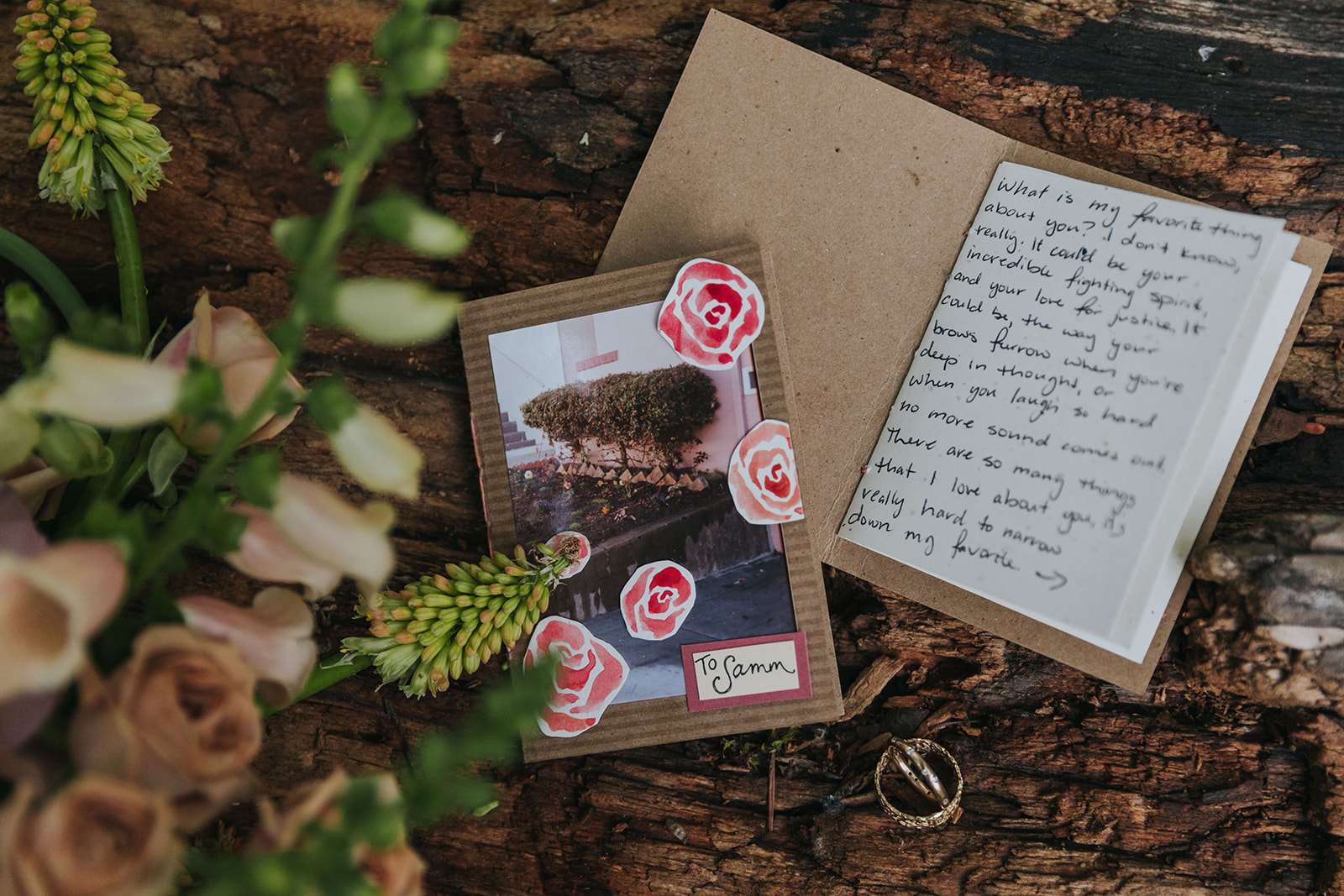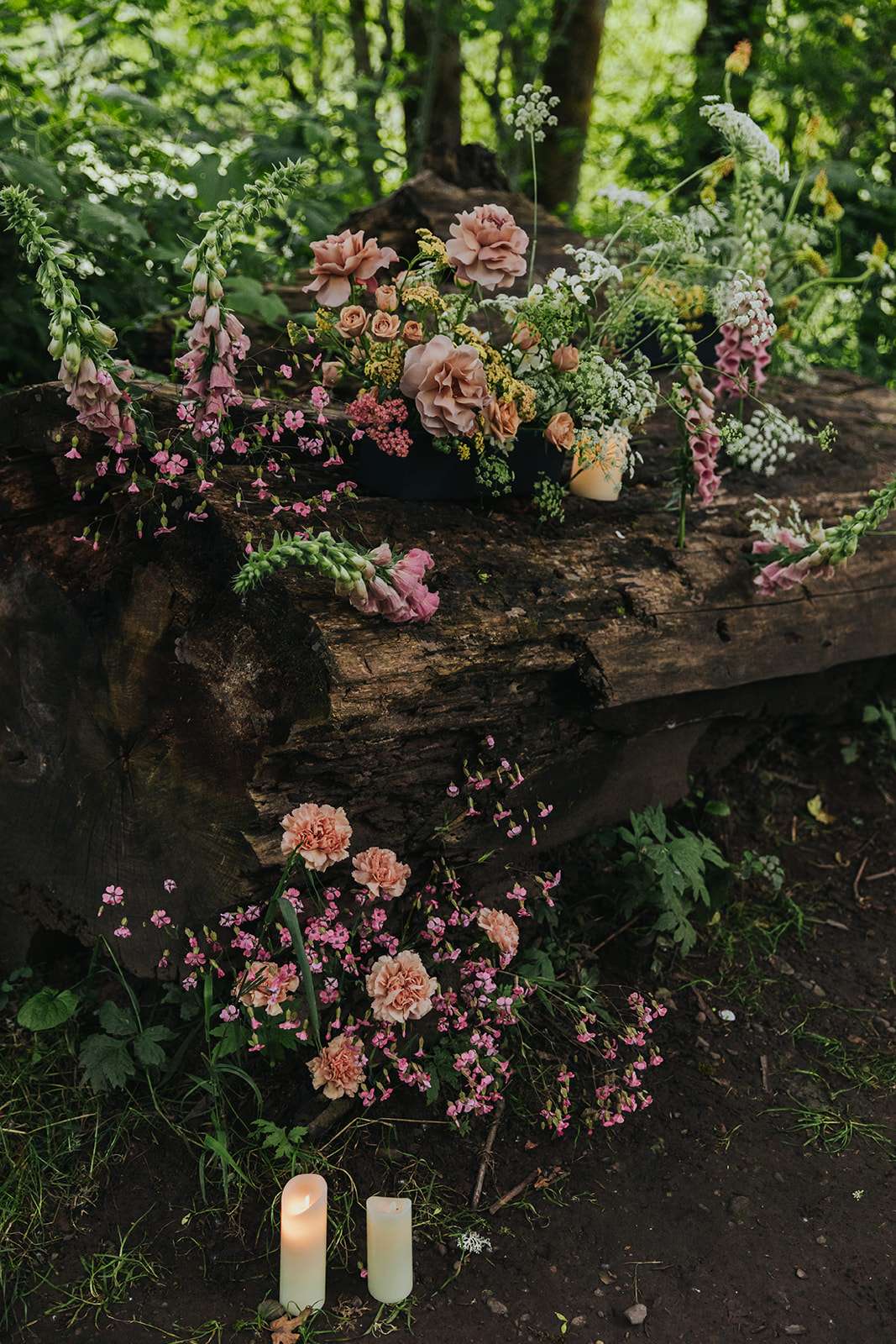 Bringing the great outdoors to session, florist Alexis of SlowCult wanted to create a wooded meadow for the couple to be encompassed by while they shared their handwritten vows.
"The early summer season inspired the wild foxglove-based florals along with roses and unique textures like garlic scapes", she said. "The overall look was romantic and lush as I used parts of the surrounding nature to design directly into. Decaying tree stumps became the perfect vessel to arrange flowers directly into the landscape and give the illusion that maybe everything grew right there."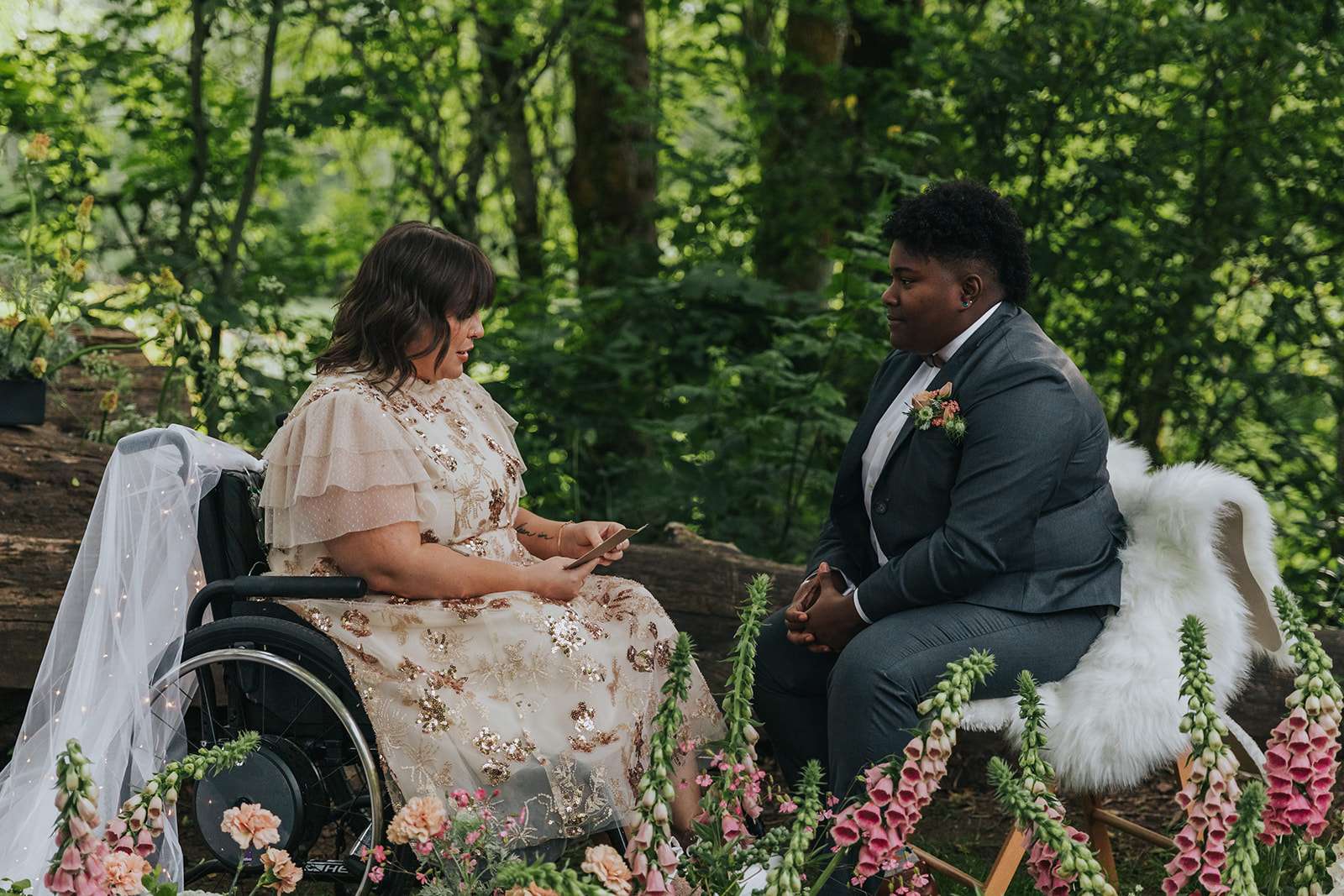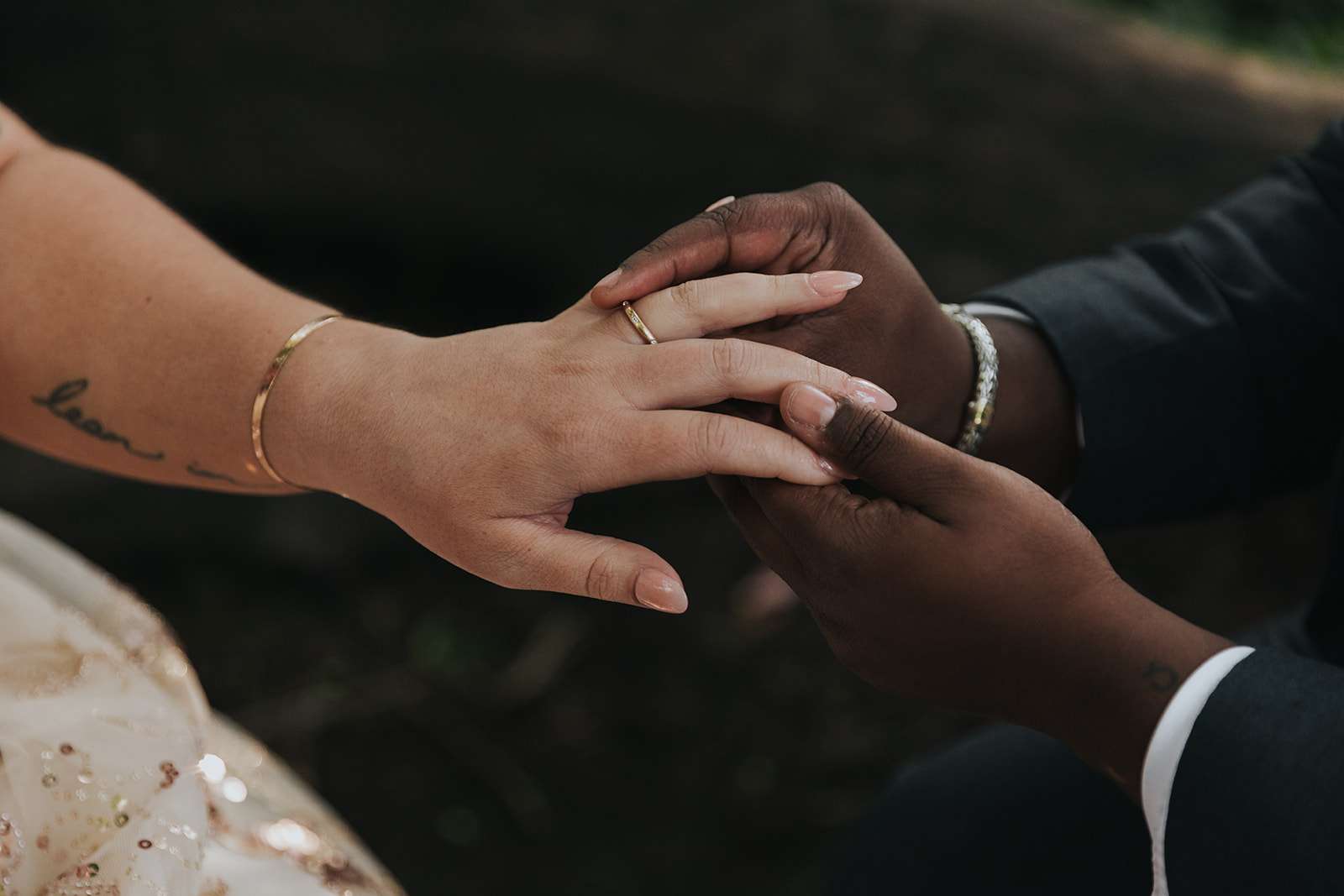 "Rock n Roll Bride is an incredible resource for helping those people find others out there who are forging their own path for their wedding day", Marrisa continued. "My hope is this shoot empowers Rock n Roll Bride readers to not only see identities, bodies, or relationships that look like theirs but feel inspired to follow their hearts and broaden their mind on what is possible for their wedding (or elopement) day!"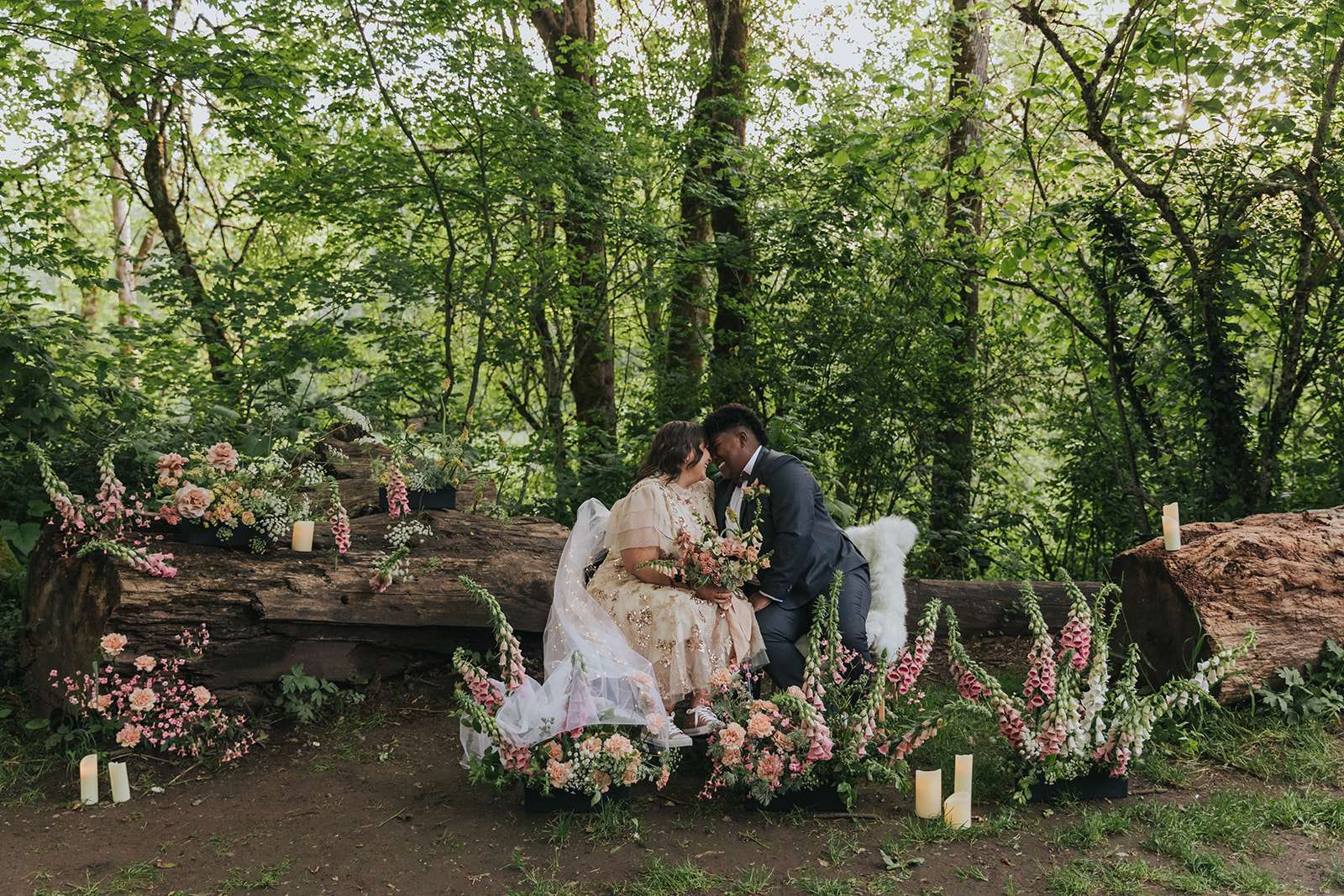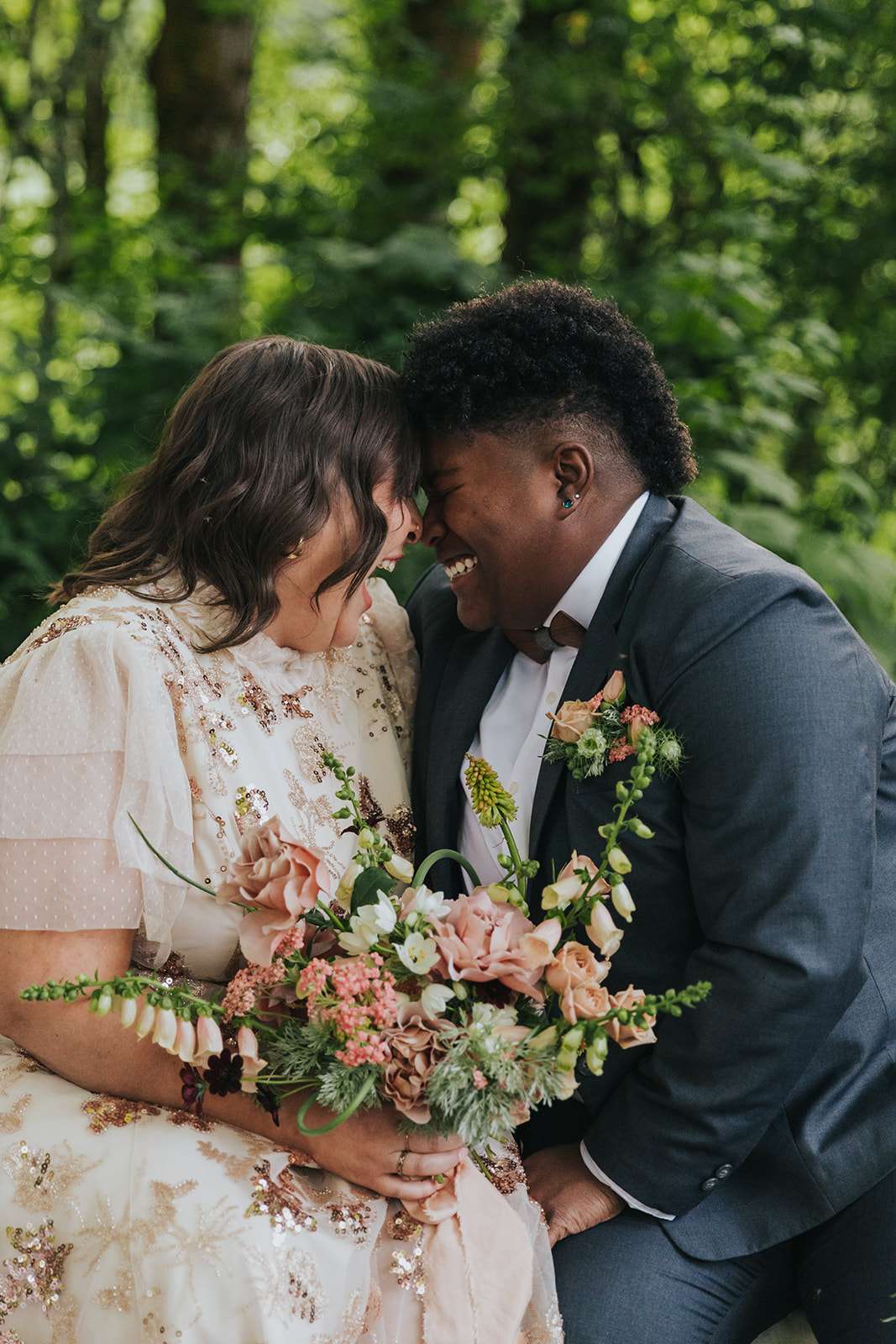 "Quite frankly the wedding industry is still super ableist/ sizeist/ racist/ heteronormative, and as a result the media representation of any people or relationships that don't fit in the box of thin/ white/ straight/ non-disabled is still very small. I would really like to change that. The best way I've found in my business is to simply create the work and celebrate the relationships I want to see better represented in the wedding industry. The ripple effect of that can be so incredible and I've seen how validating it can be for couples I've worked with to be able to see themselves celebrated and photographed in that way, and also for others to be able to see a body, identity or relationship that looks like theirs."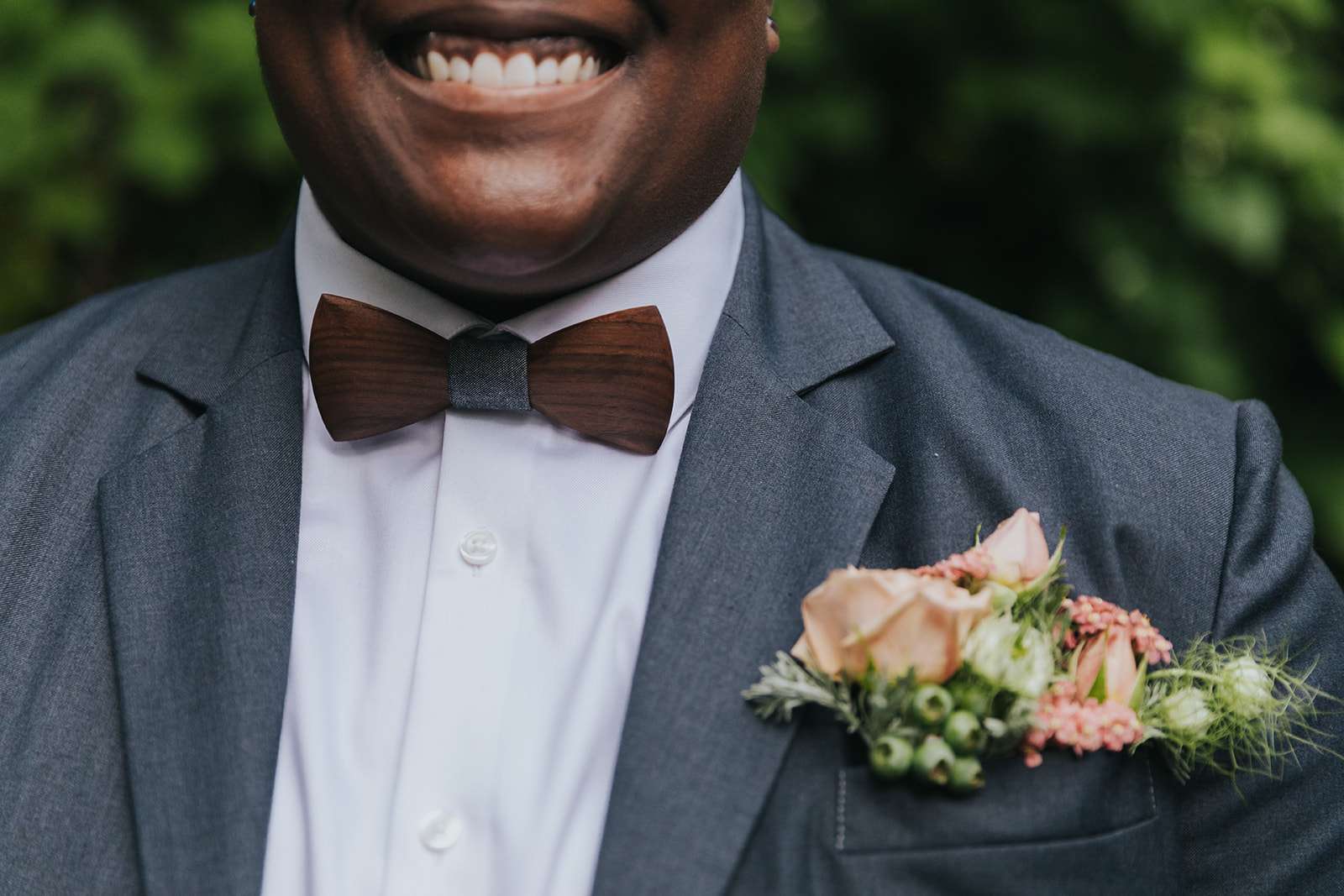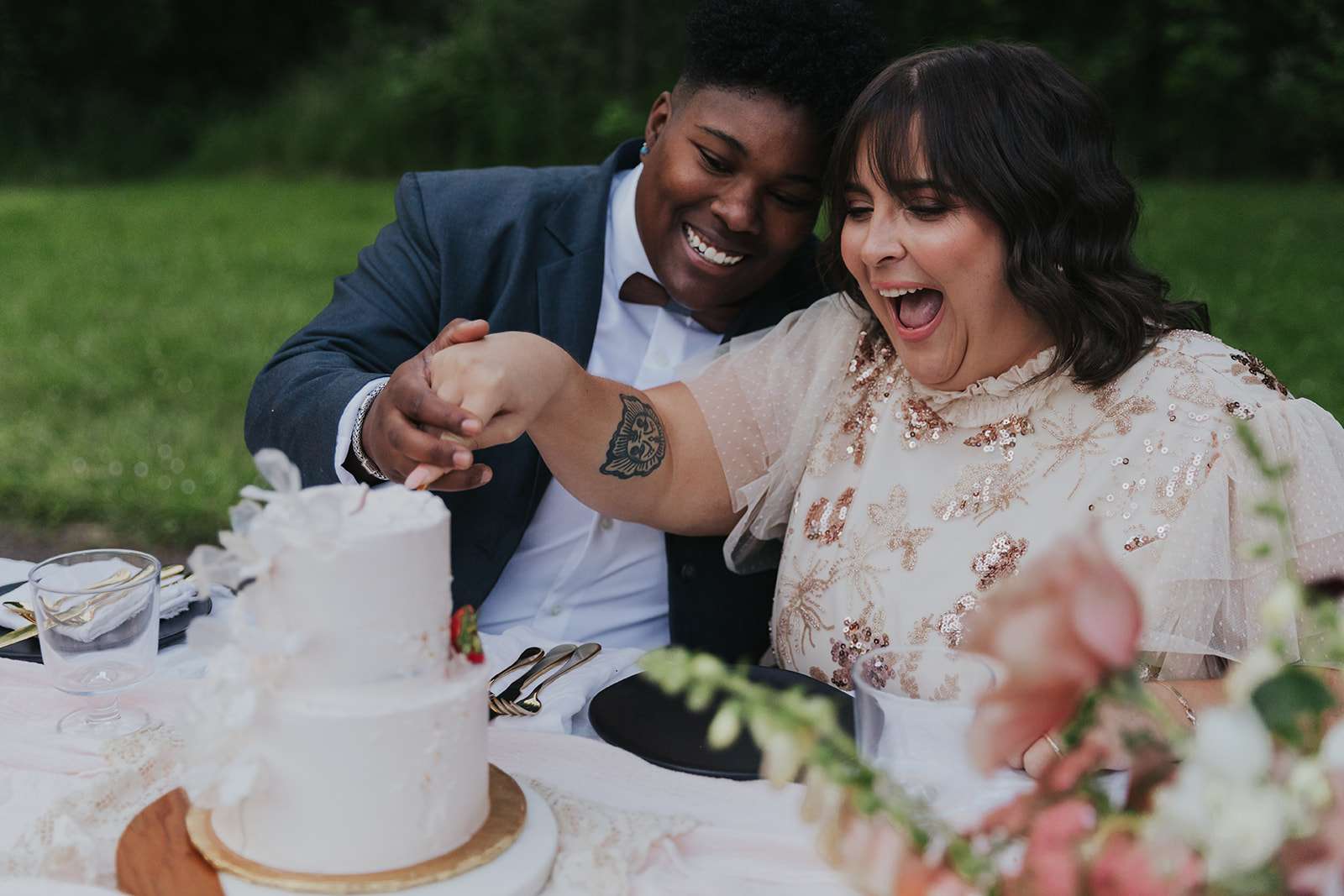 "It felt very revolutionary do this shoot", model Catalina agreed. "While it feels like a big statement to show a interabled, interracial and queer relationship in the wedding industry, it really shouldn't be such a big deal. When I think of wedding magazines or wedding Pinterest boards, I NEVER see couples like us. Even as a little girl, dreaming of the day I would get married felt so far-fetched."
We hope publishing this shoot goes some way to helping counter that imbalance! Looking for more disabled or LGBTQ wedding inspiration? Your wish is only a couple of clicks away.