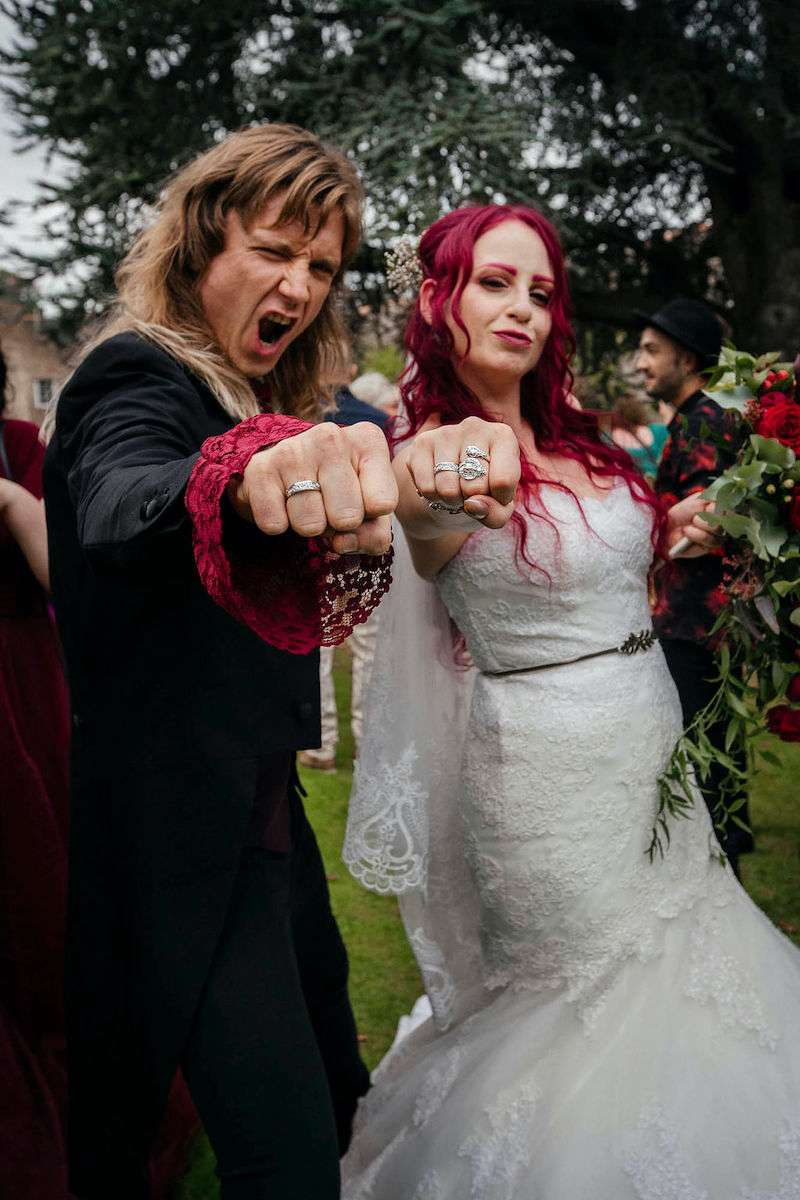 Combine tonnes of roses, a flower boy and a sprinkling of ladybirds and you'll be fairly close to Eva and Kitty's wedding day. Their vision was a gothic, night and nature-inspired vibe, with a witchy touch. The couple used deep red tones, rich lace, black fabric and gold stars to create the perfect midnight garden.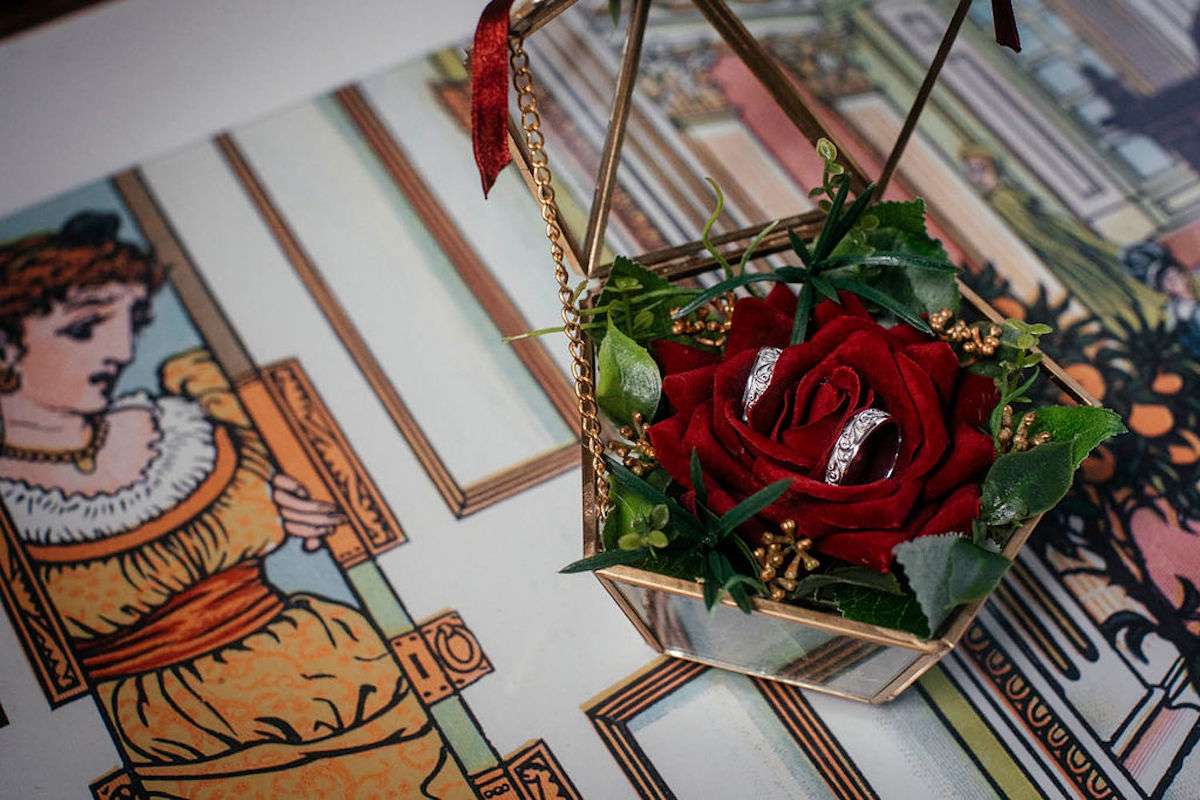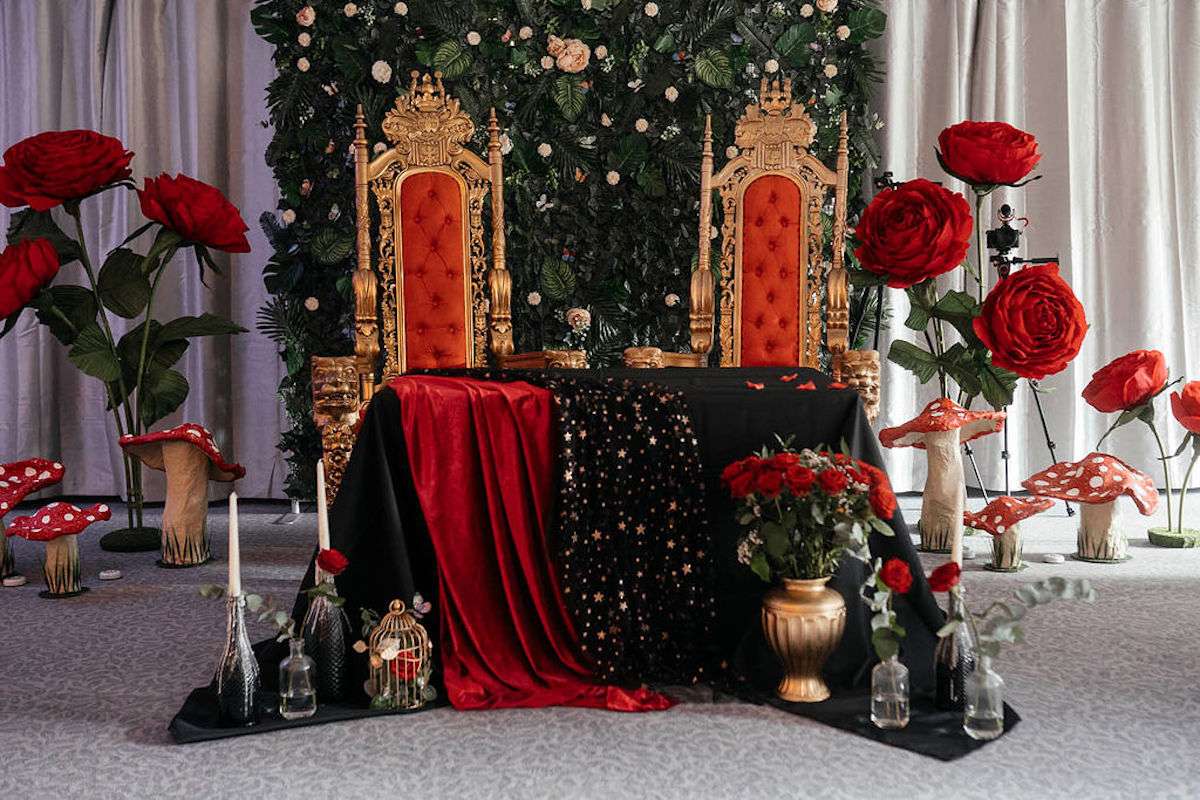 Music played a big part in the day, as Kitty explained, "Music was like classical meets metal, and Joe Satriani as a cherry on top of the cake at the ceremony." Kitty's friend also played guitar and sang, as a really special addition to the celebration.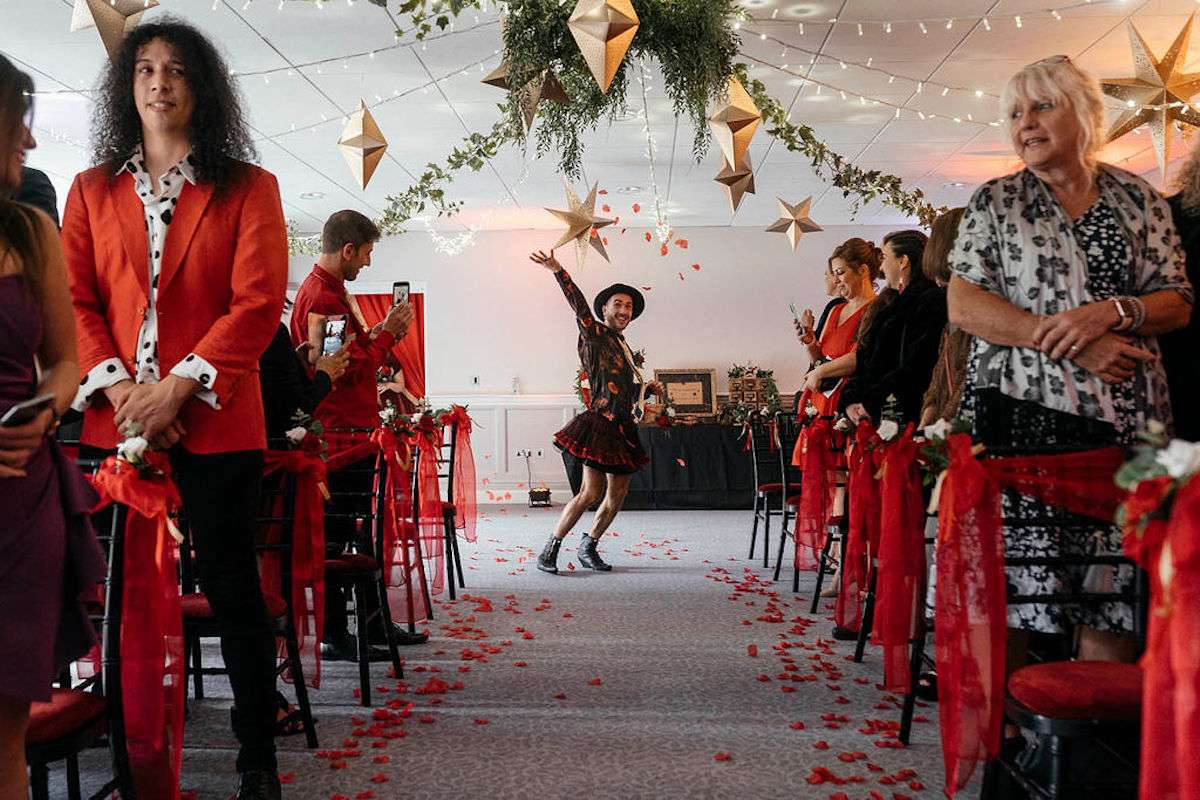 With a £20,000 budget, the couple saved money with a lot of DIY projects. Eva took on the challenge, making all the decorations, cake stand and stationery, and sourcing and styling everything herself. She told us, "The best thing about planning a wedding was getting to make all the cool pieces for it! The cake stand was made from a recycled cable reel. I loved seeing the whole thing come together and the finally decorated room for the first time." And Kitty fully admitted, "I was only the hard labour and heavy equipment elf! To be honest I didn't know anything about planning a wedding (and I'm still clueless!)"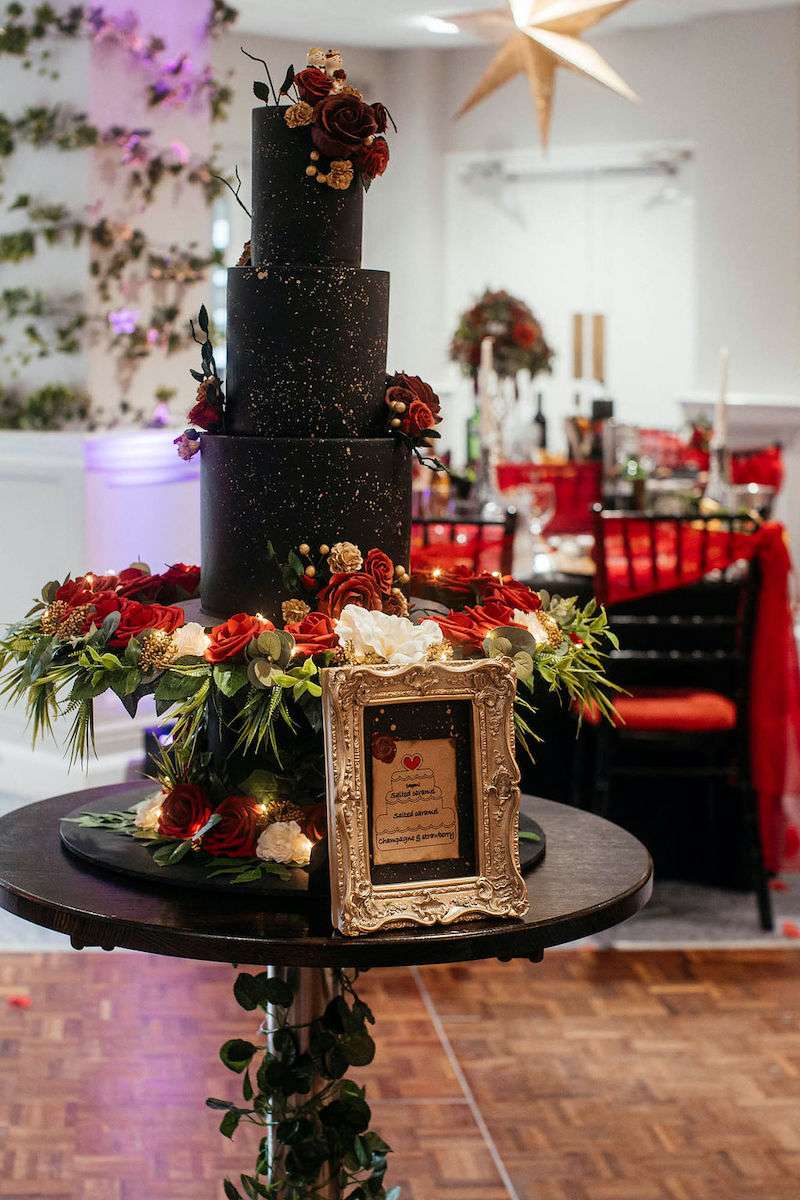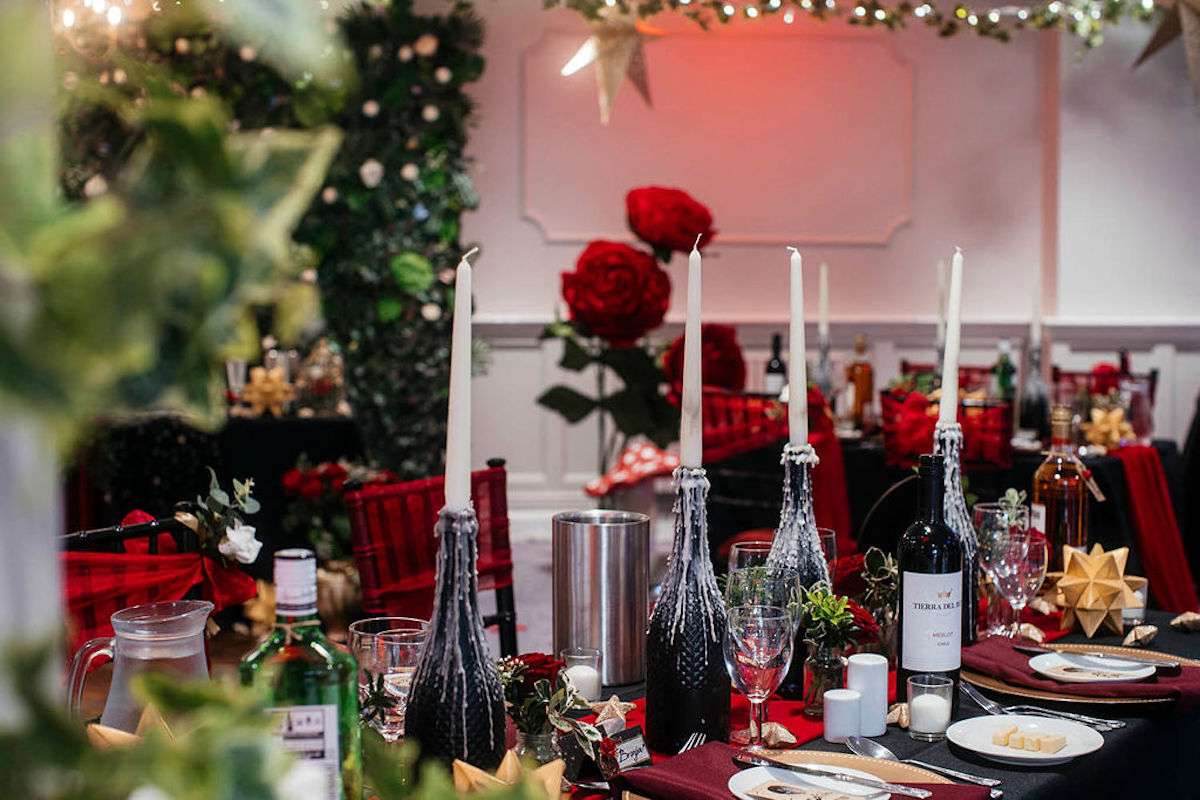 With so many decorations to hang and a space to dress, the couple didn't manage to get much sleep the night before. Eva explained, "We did most of the decorations the night before, which was fine but once all was done we had a few drinks with our helpers and bridal team. It was a long night as we had not seen them for a long time before the wedding and we had a lot to catch up on." Kitty added, "Don't stay up until 5am when your bridal party breakfast is at 8am and photographer arrives at 9am!"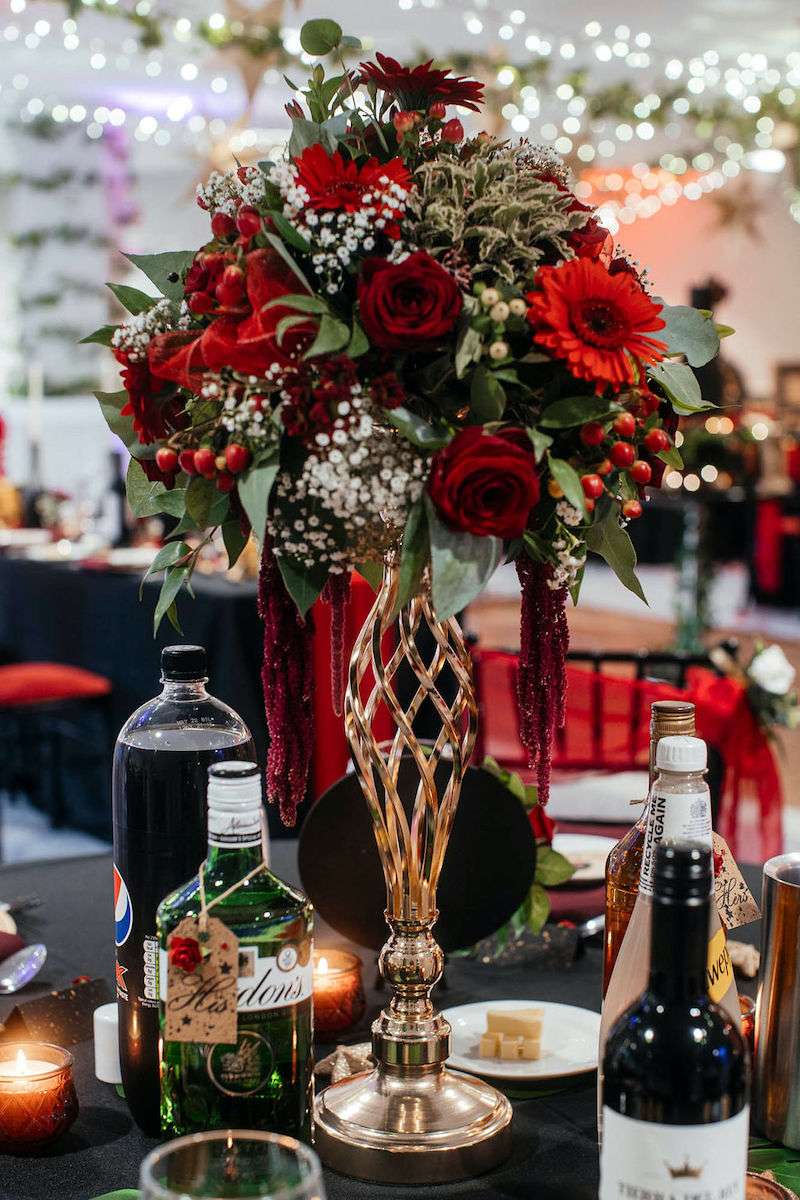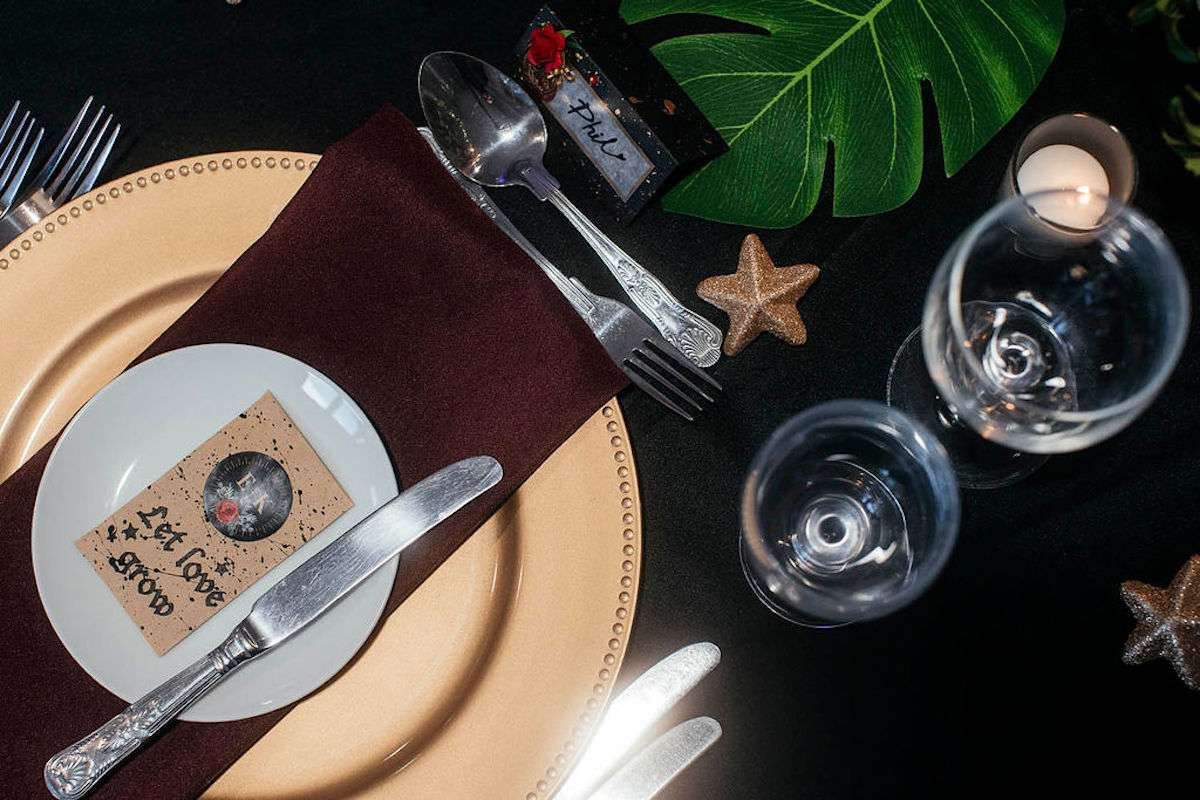 Mother Nature got involved in the day, fitting with their garden theme and sending a loveliness of ladybirds to join them. Kitty explained, "These little bugs were everywhere. We had to keep removing them from the dress every few seconds!" Eva told us, "I even had one fall down my dress in my cleavage! There were hundreds of them – on my veil, dress, hair, bridesmaids and the guys." But the ladybirds failed to dampen their spirits, as their flower boy donned his tutu skirt to open their ceremony.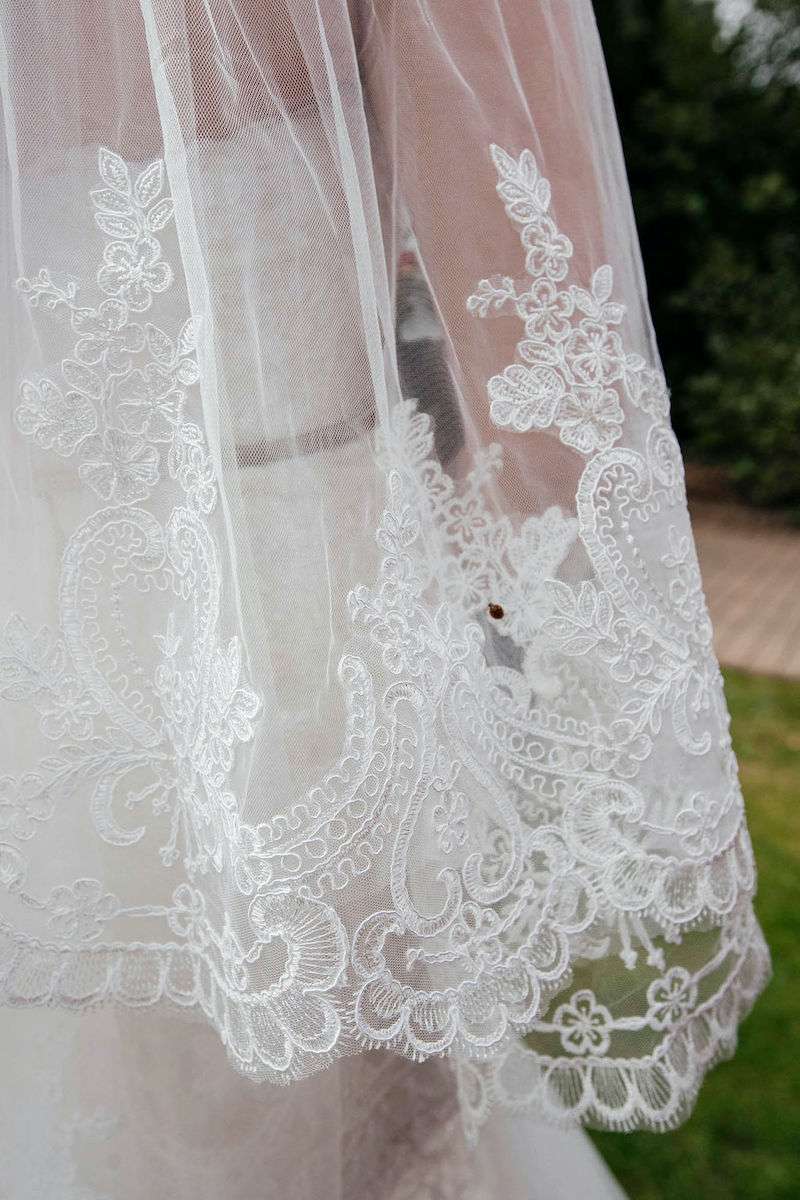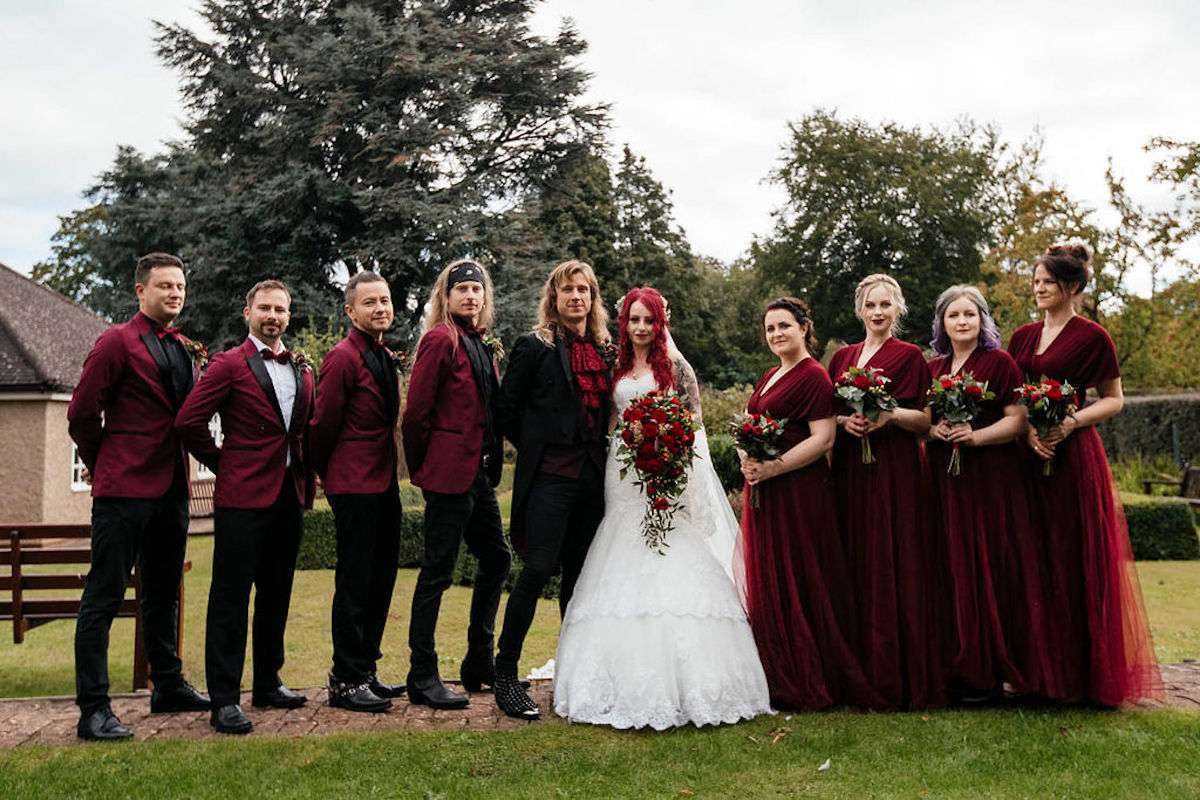 Hit by inevitable uncertainties around Covid, the couple managed to have a day free from restrictions. And after months of planning, Eva's advice would be, "Try not to stress too much. Everything will be ok – go with the flow. Celebrate in style and do whatever your heart wants for the day – don't be afraid to be different." Kitty added, "Enjoy it as much as you can. At the end of the day it's about you and no one else."