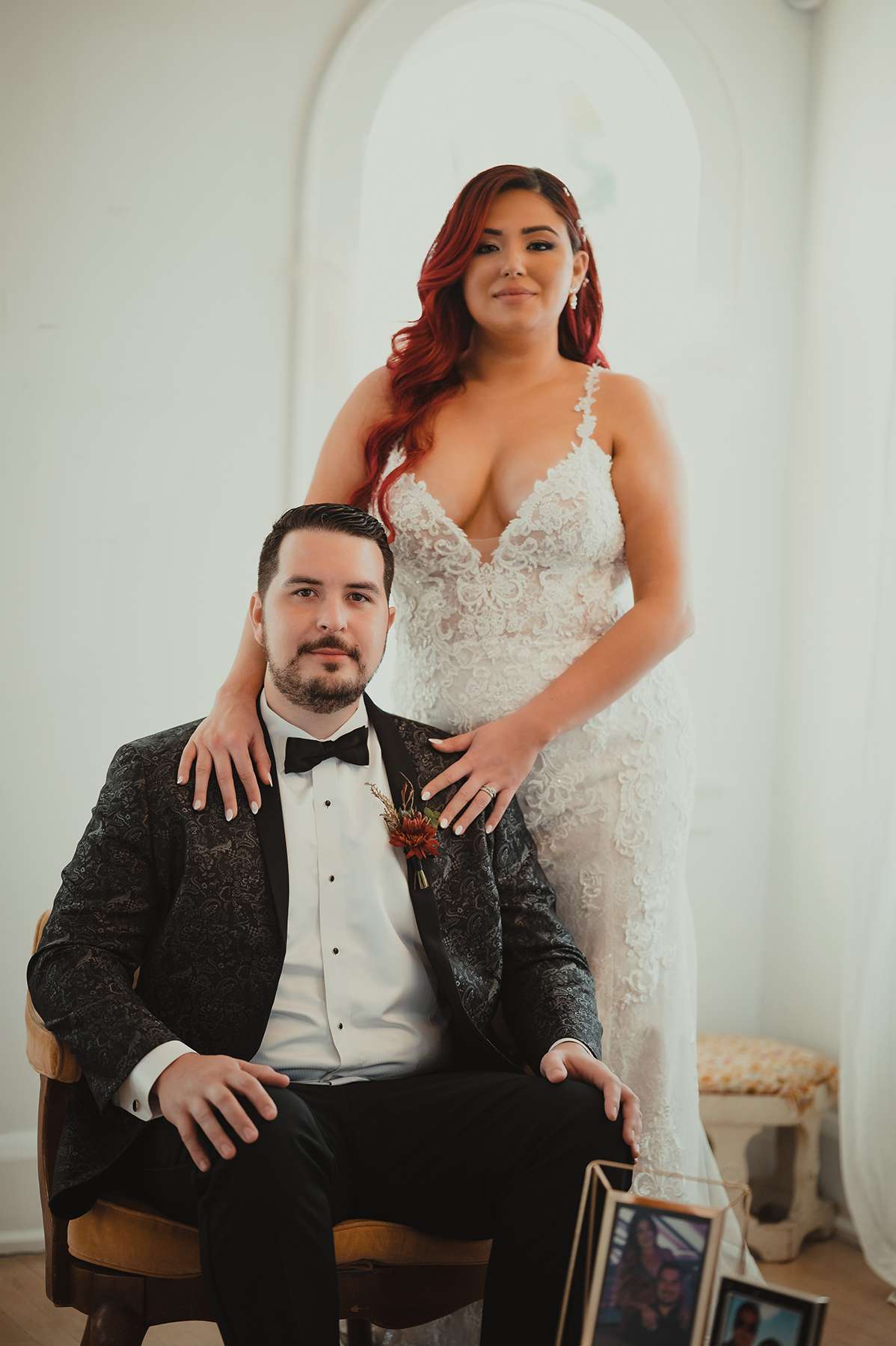 Their Miami disco-themed wedding was a vibrant and joyous affair that perfectly embodied their fun-loving spirits. From the colourful florals and streamers to the taco truck and unconventional desserts, every element of Priscilla and Bobby's celebration was carefully curated to reflect their personalities and create a memorable experience.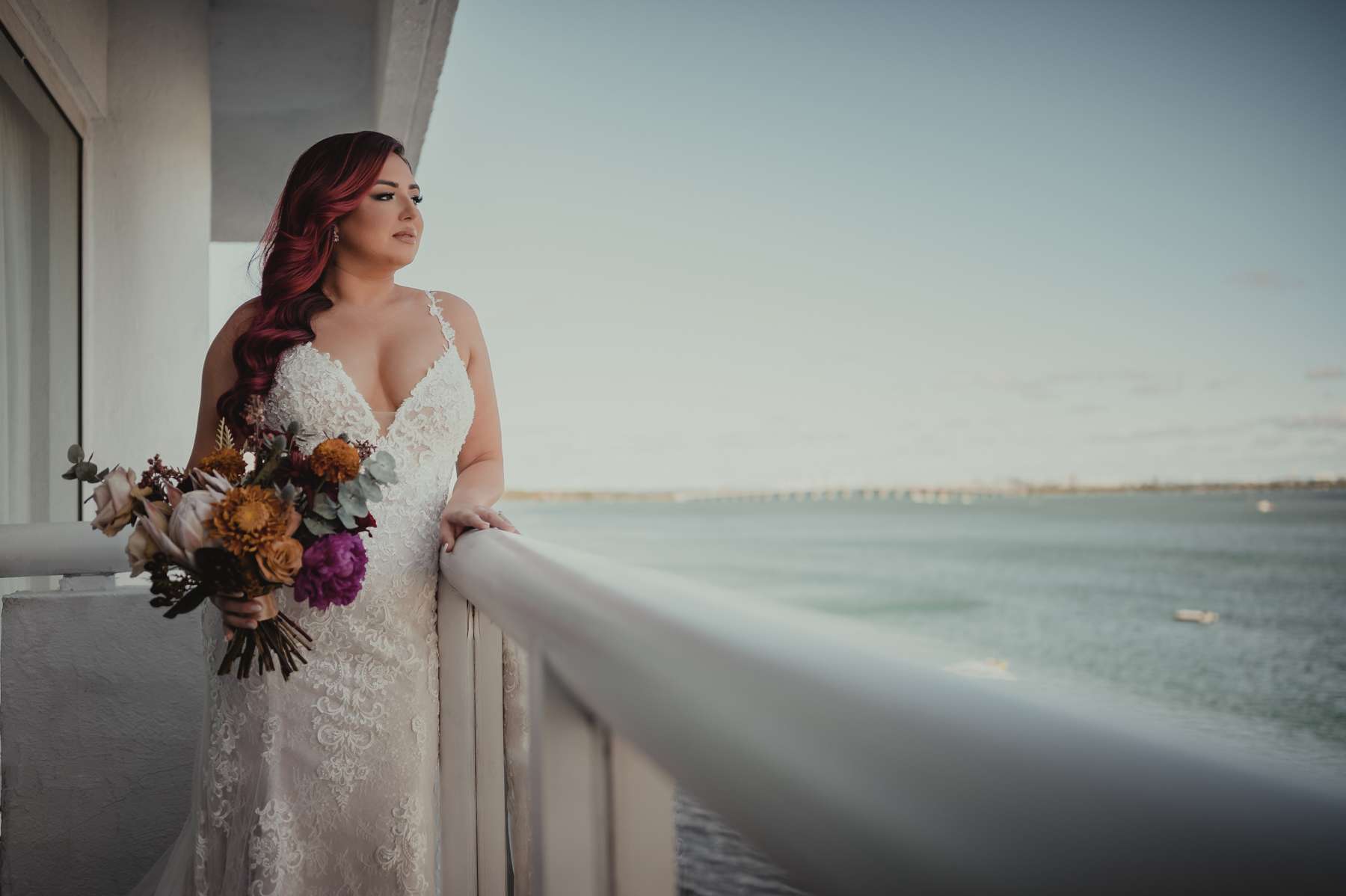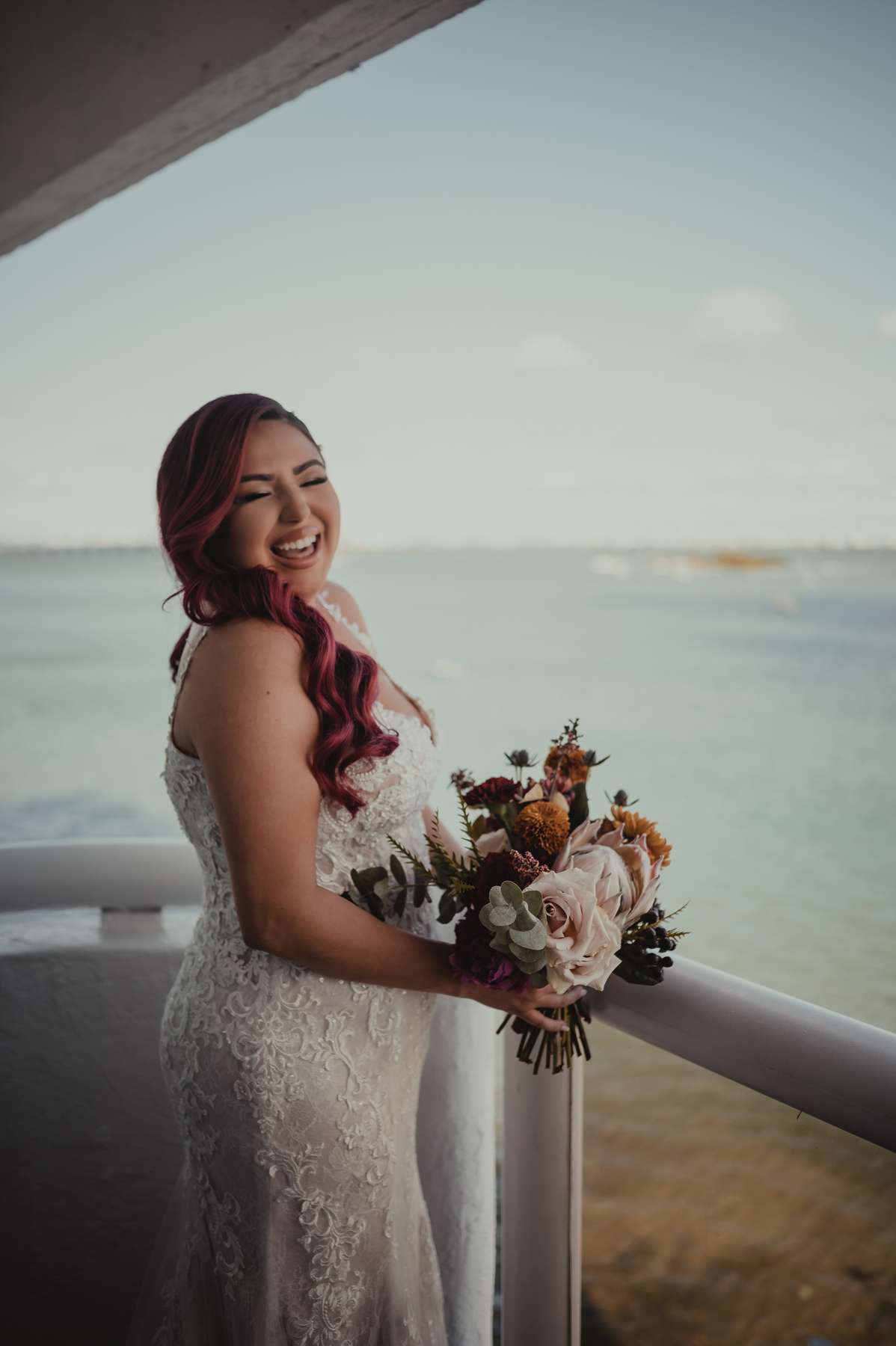 One of the first decisions they made was to forgo assigned seating. This unconventional choice not only saved them time and money but also added a sense of freedom and spontaneity to their wedding. Priscilla said, "We had no seating charts, no place cards, no table numbers. Not having assigned seating saved us a lot of time and money! Since we had a taco truck for dinner we also didn't need to spend on formal dinerware like chargers, plates and utensils." Their guests were free to mingle and find their own comfortable spots, fostering a casual and inclusive atmosphere.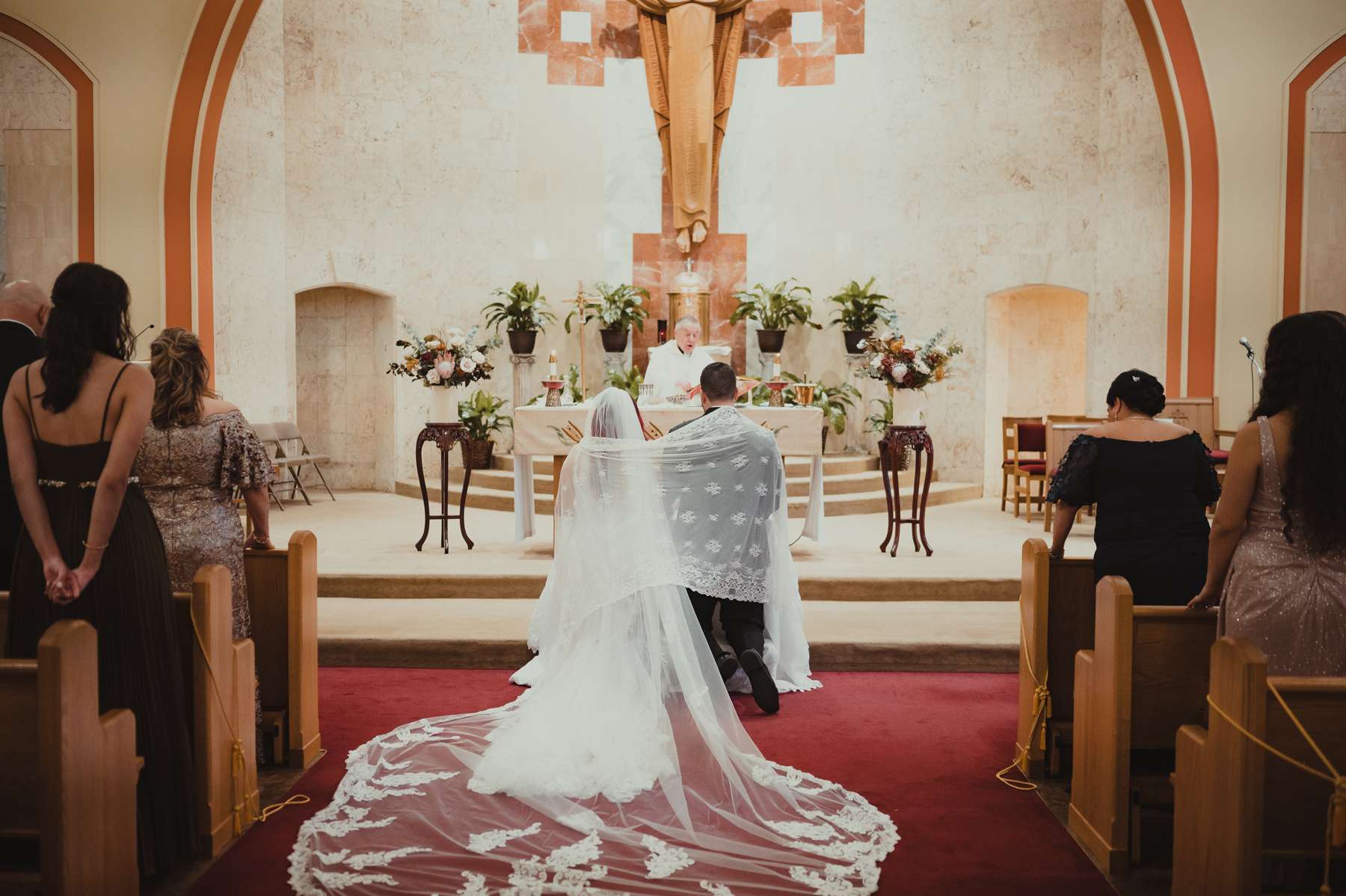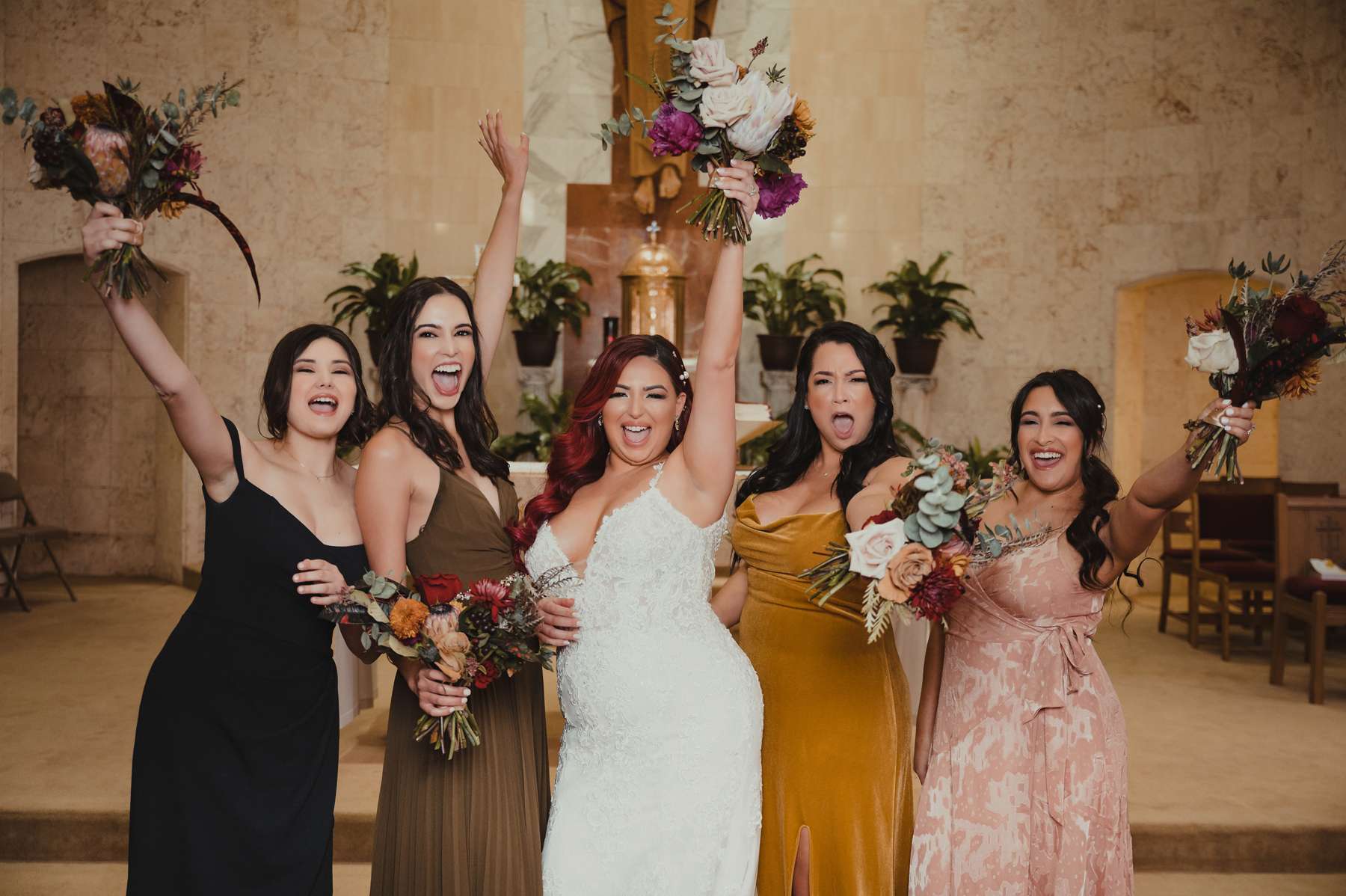 While the ceremony took a more traditional route with a Catholic church wedding, Priscilla and Bobby chose to focus their creativity on the reception. Vibrant decor played a significant role, with a multitude of colours inspired by Priscilla's bridesmaids' dresses. "Our reception felt like the most 'us' reception possible", she continued. "Since my bridesmaids had all different colour dresses, I chose to carry that into the decor at the reception. Our florals were all different colours, we had different coloured fringe at the entrance to welcome our guests. We also had an adorable Italian Buggy serving prosecco and beer all night! We wanted it to feel as 'no rules' as possible! We also chose liquor-infused chocolate truffles instead of a traditional cake, which everyone loved."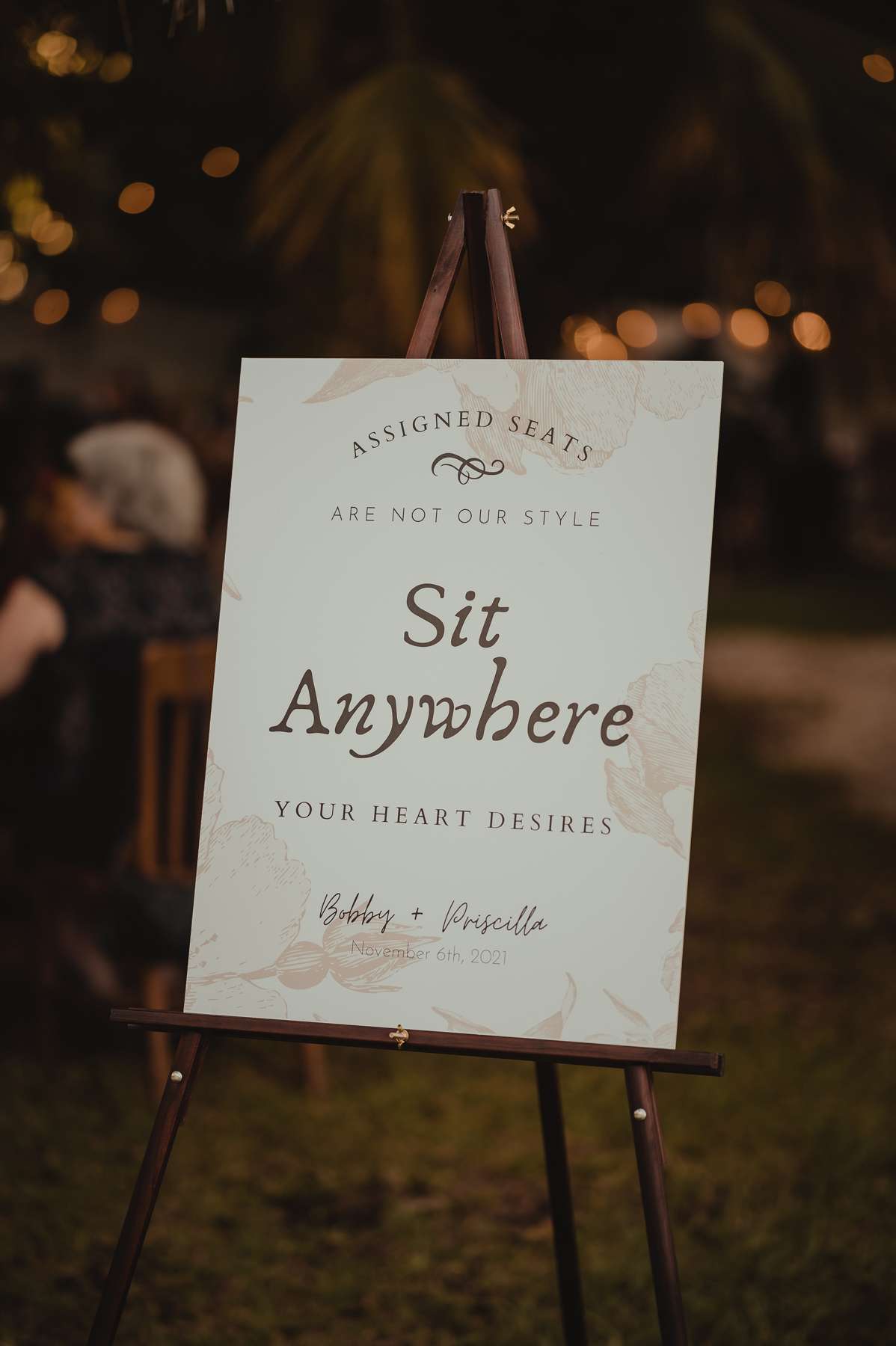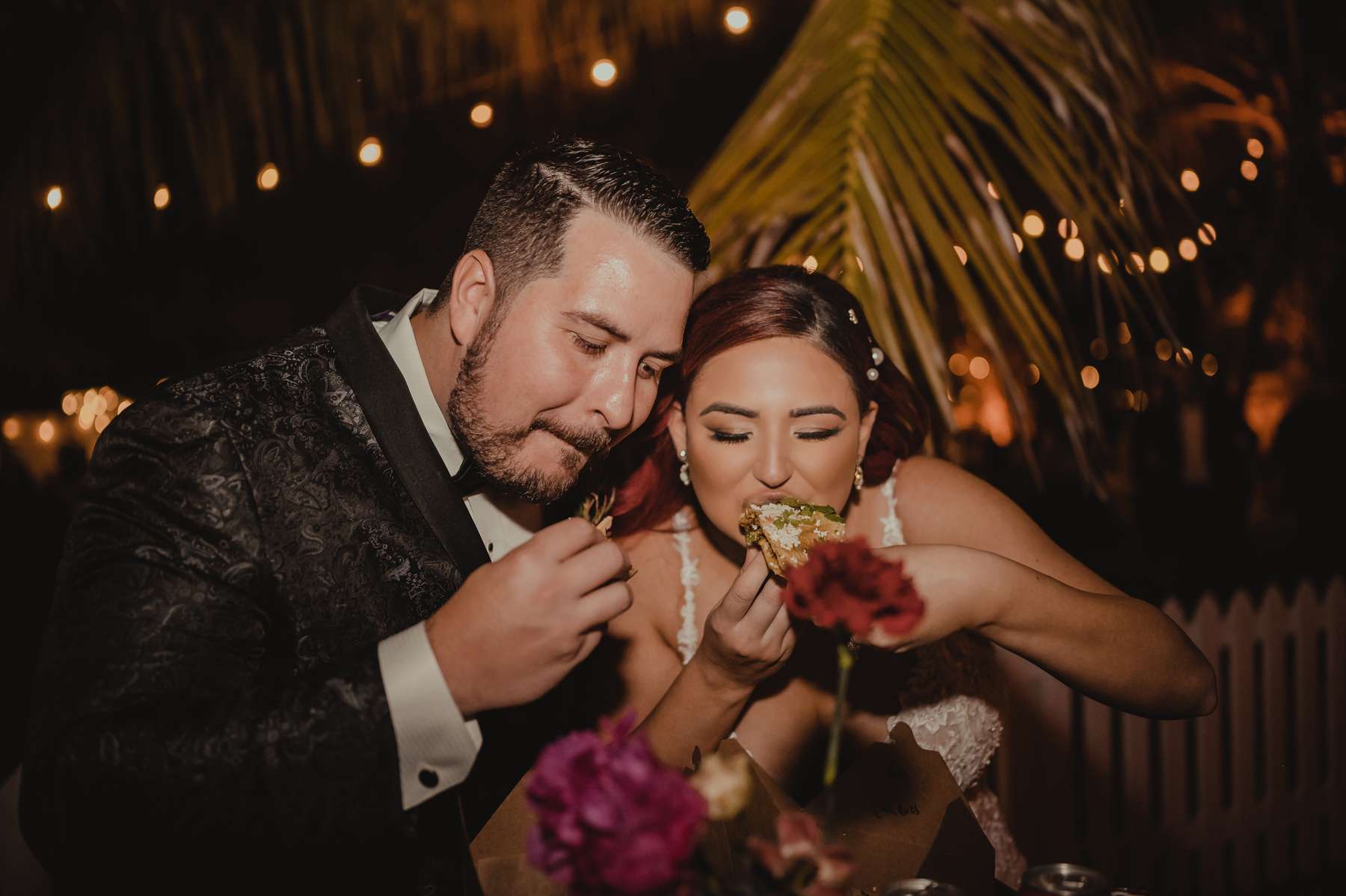 Priscilla and Bobby also embraced their artistic side by incorporating several DIY projects into their wedding. Priscilla's talent for design shone as she used Canva to create beautiful signage, bar menus, and a heartfelt memorial card for her uncle. These personal touches added a sense of intimacy and reflected their attention to detail.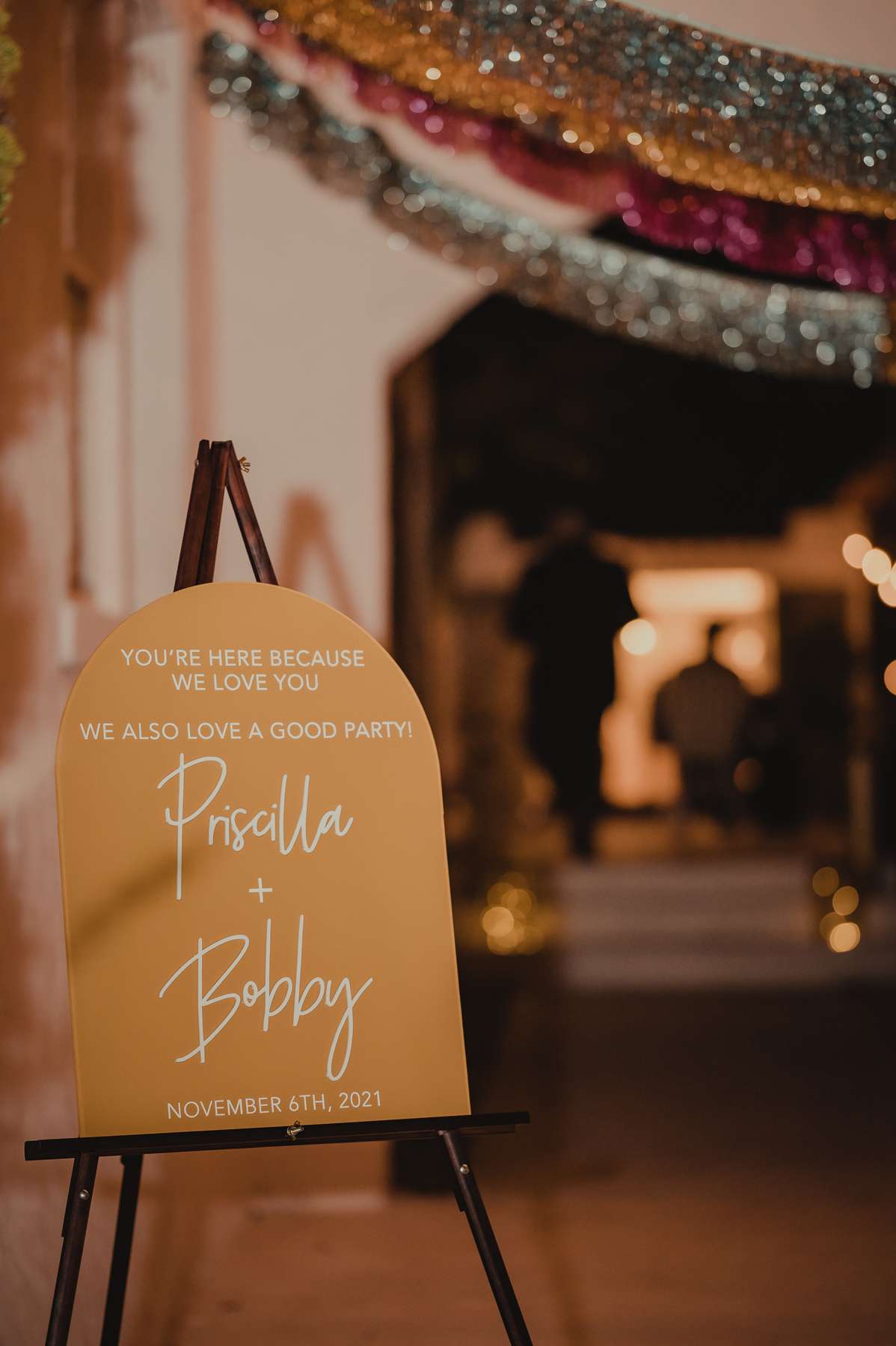 Priscilla and Bobby concluded by urging engaged couples to stand their ground and stay true to their own desires and visions. "Don't give in to what other people want for your day", the bride concluded. "This is especially important for anything you know you're not going to want to do on the day. You should spend your special day exactly how you want to spend it! For me, it was with a drink in my hand and on the dance floor instead of spending hours taking photos and appeasing family with customs that weren't really important to us."