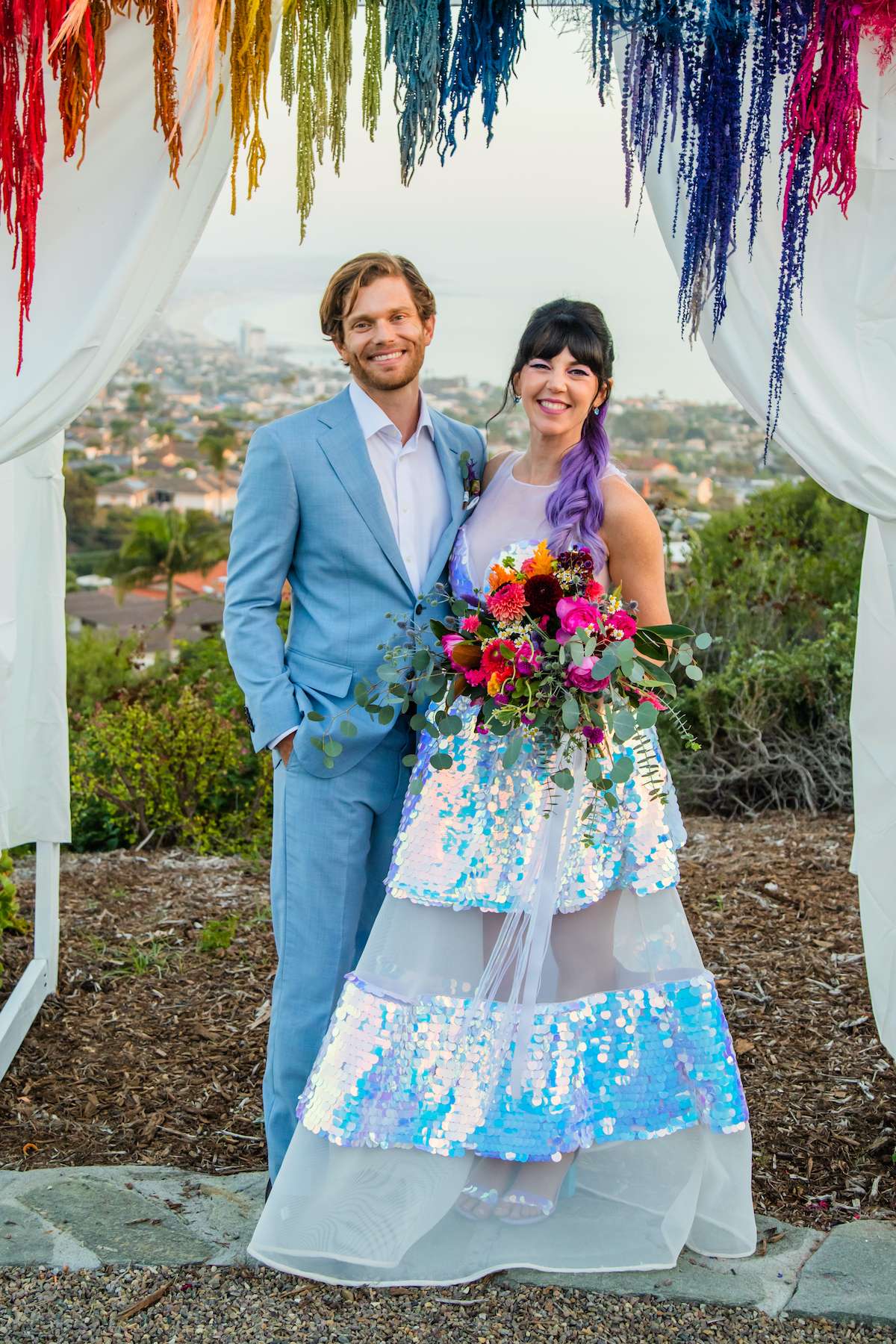 Meeting at just 14 at a bonfire on the beach, it was love at first sight for Sarah and Chris. They carried this theme of fire through to their day, along with an explosion of bright rainbow colours. The flowers, chair cushions, table settings… even the drinks were brightly coloured!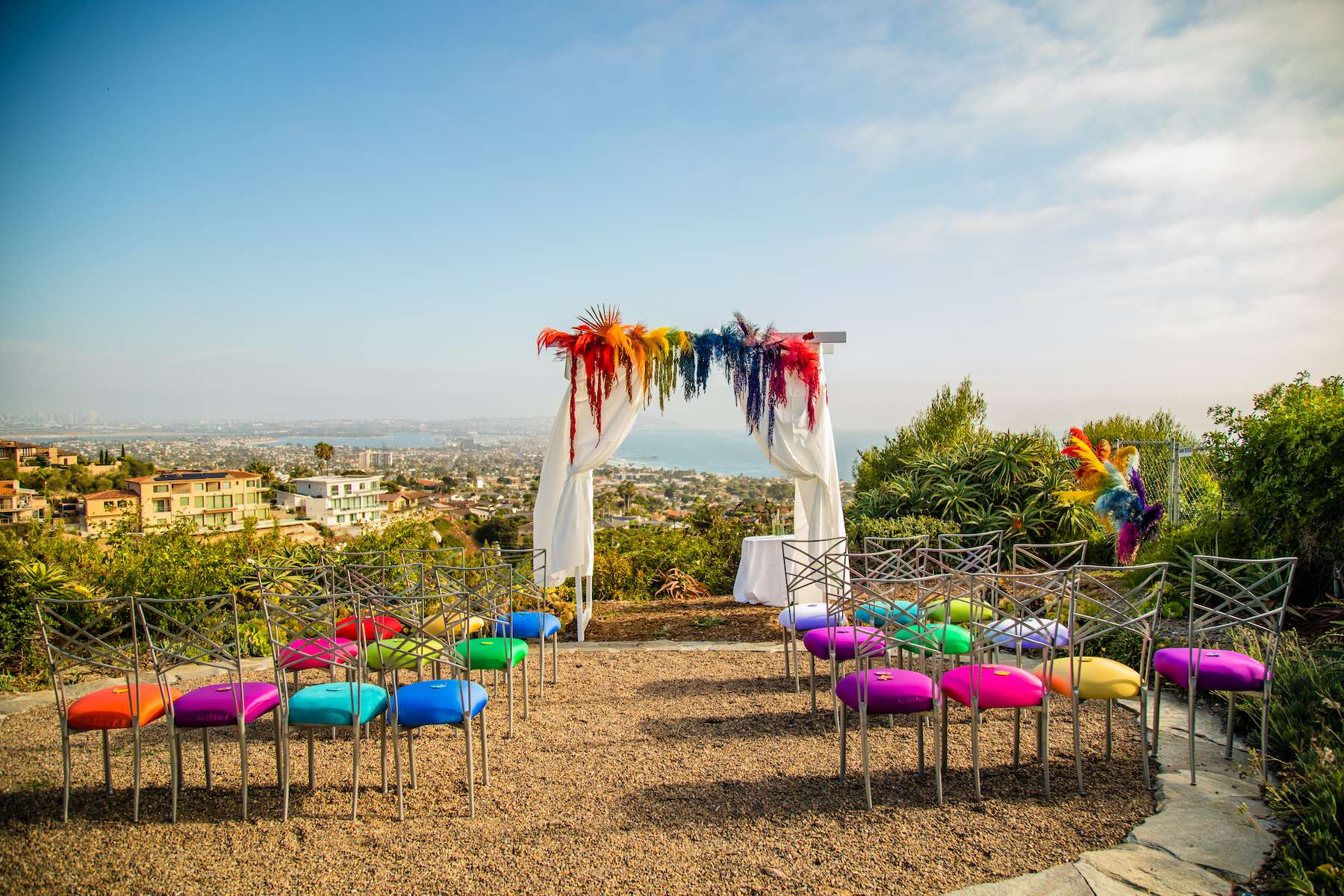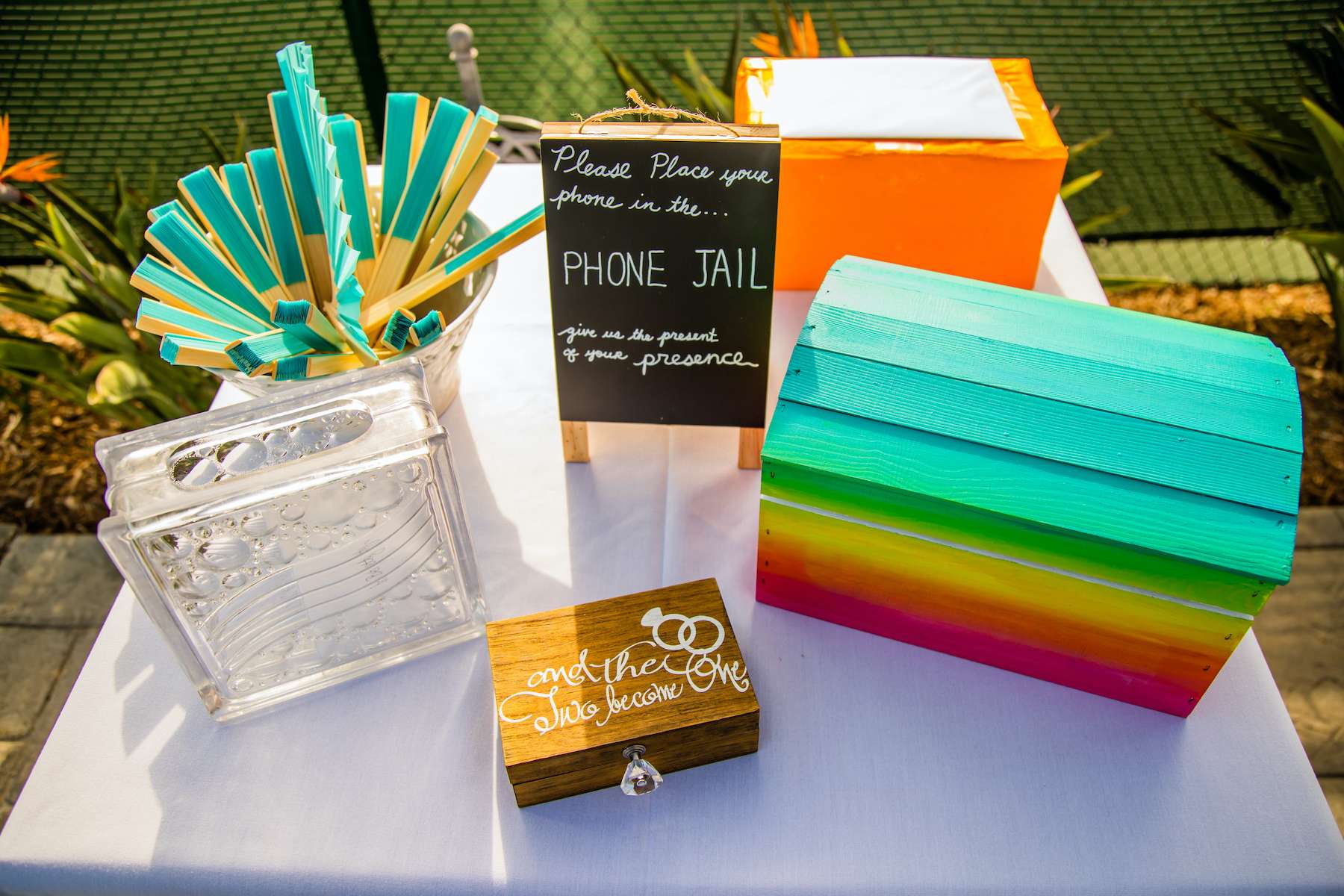 Sarah and Chris had an 'unplugged' wedding , asking their guests to put their phones in 'phone jail' for the day and focus on celebrating in real life, without distractions. They chose a beautiful garden setting in La Jolla, California, overlooking the ocean, and created a personalised ceremony, as Sarah explained, "We invented our own ceremony rituals around our relationship, including a mindfulness practice and lighting a sparkler to represent our work mottos 'Magic is Something you Make', 'Make it Awesome' and 'Hug and Breathe', which we do when we're overwhelmed! We kept it pretty secular, but Chris did break the glass to honour my Jewish roots."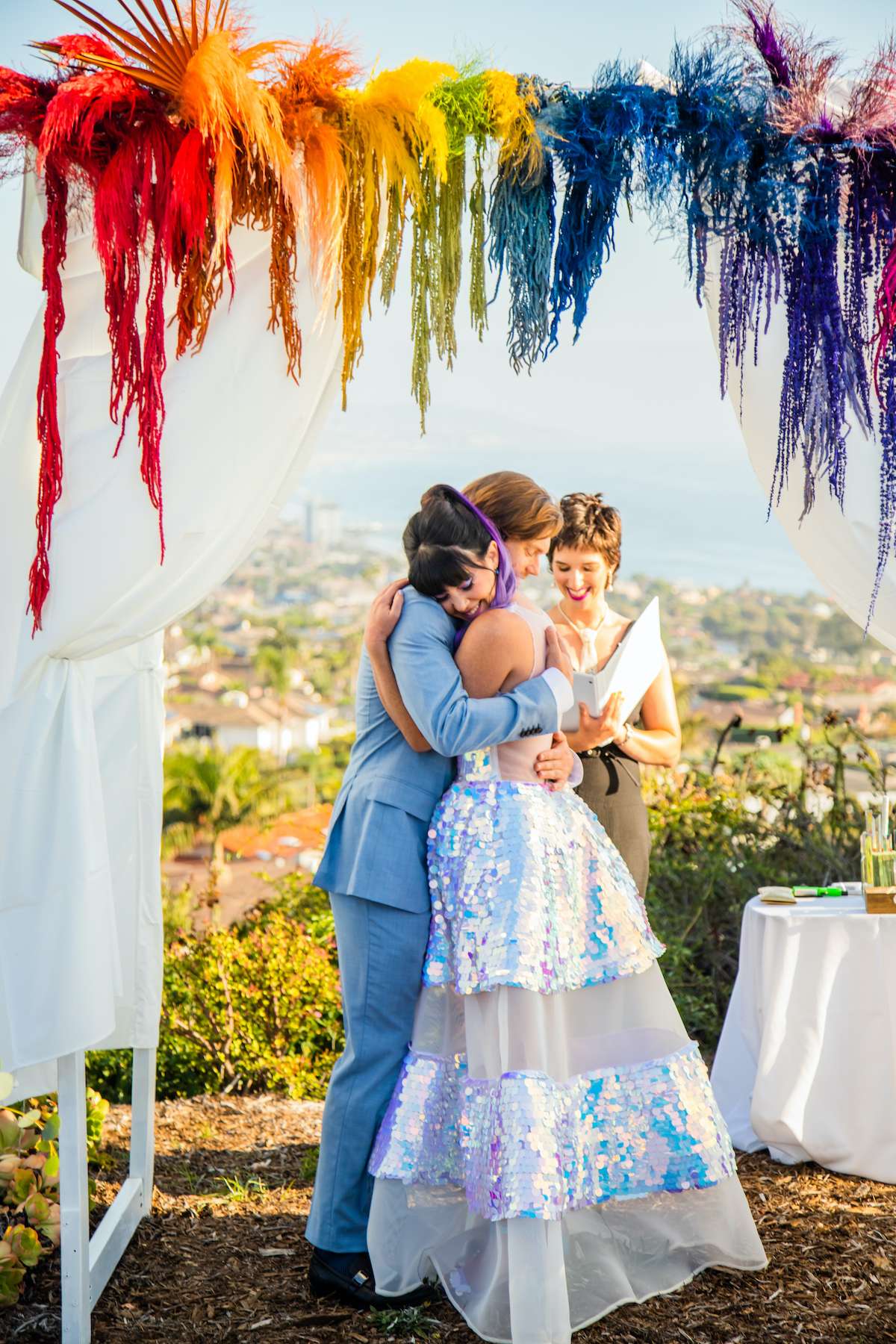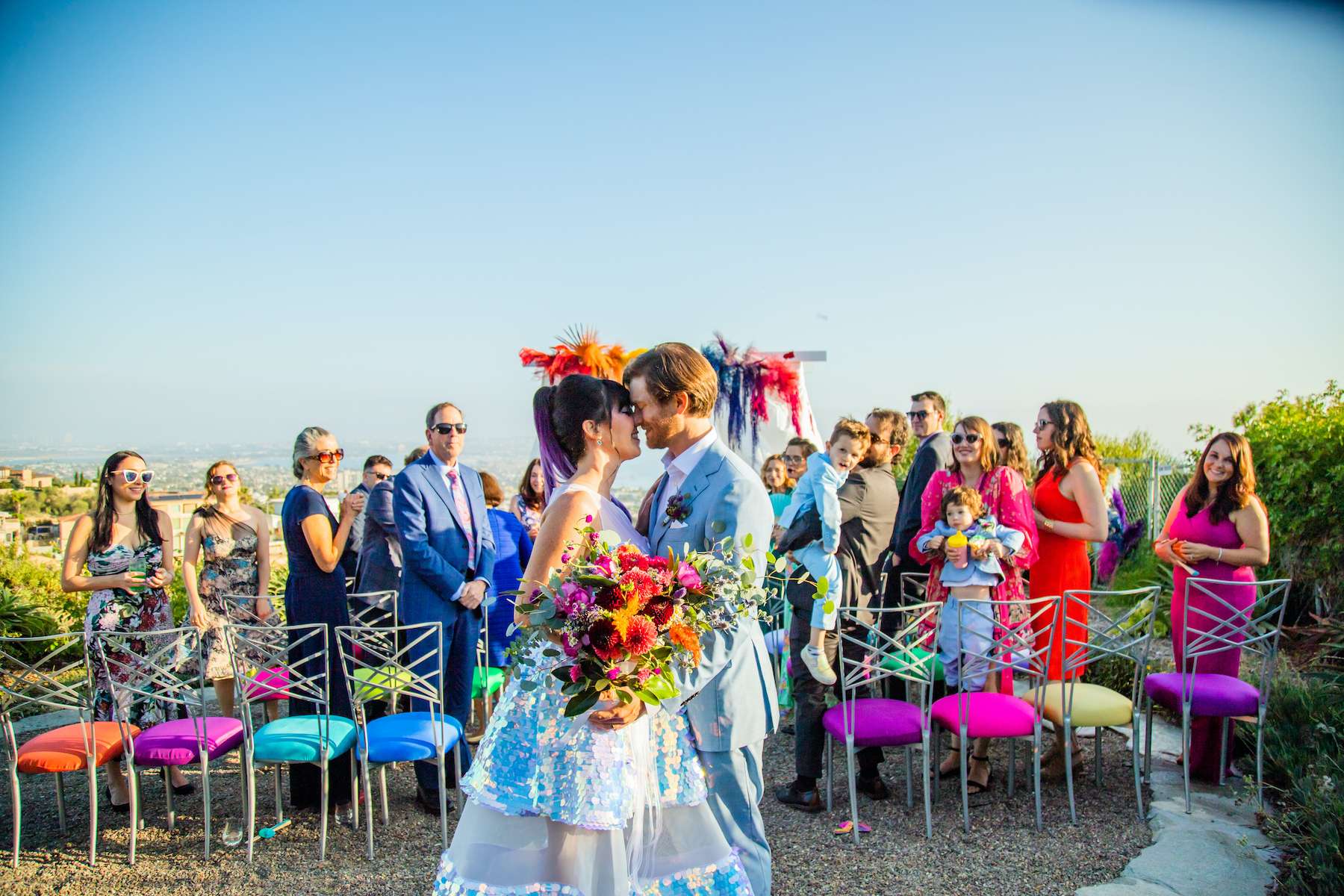 Although the wedding was small, entertainment was still a very important feature. They explained, "The first live music we had heard since Covid started was a band playing outside of a restaurant we walked by on Sarah's birthday. We were completely in awe of their talent and hired the same band, Common Allies, for our ceremony and reception." Sarah also threw in a surprise to the celebrations, booking a fire dancer, which turned out to be one of the couple's favourite parts, along with secretly eating the appetisers alone after their ceremony!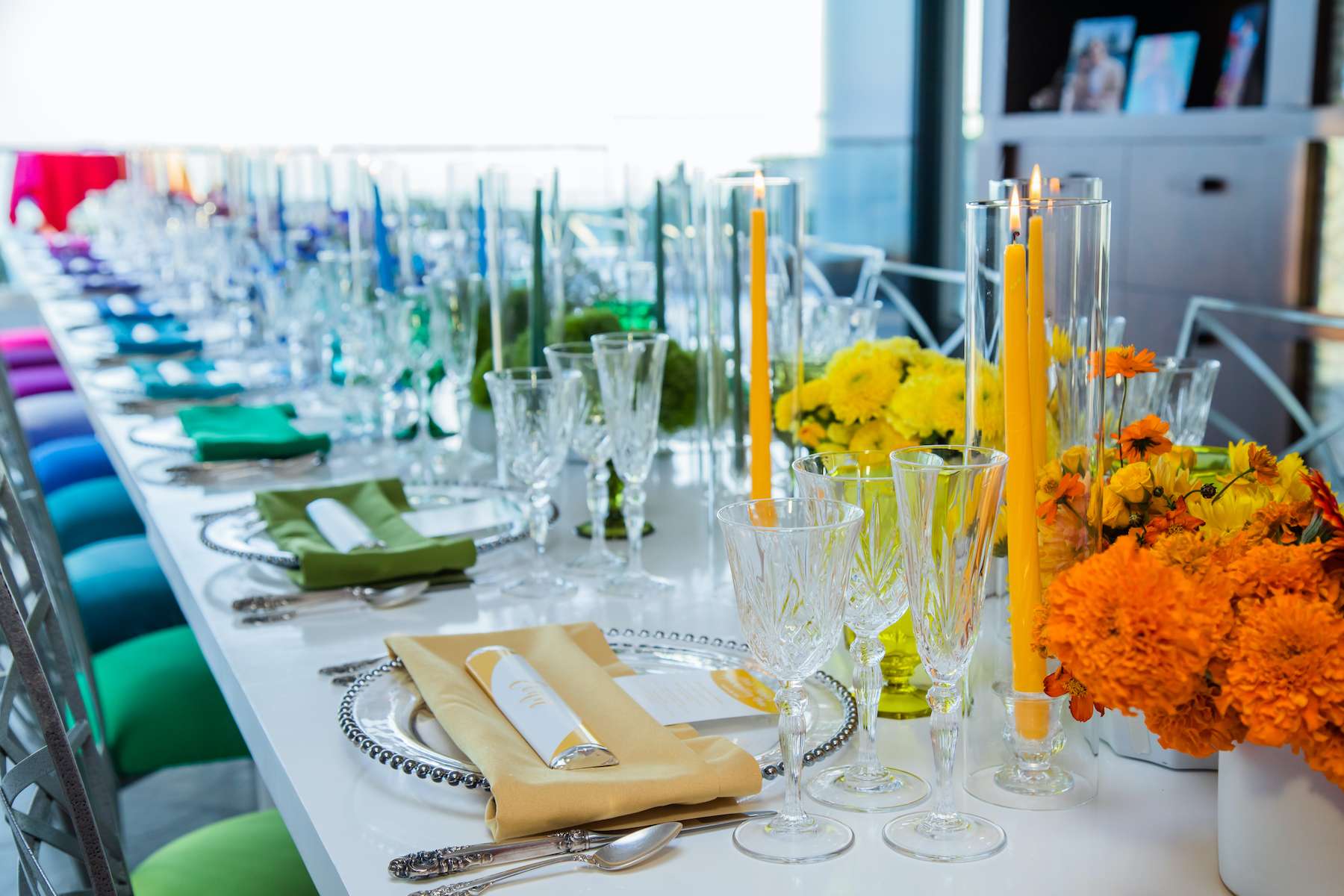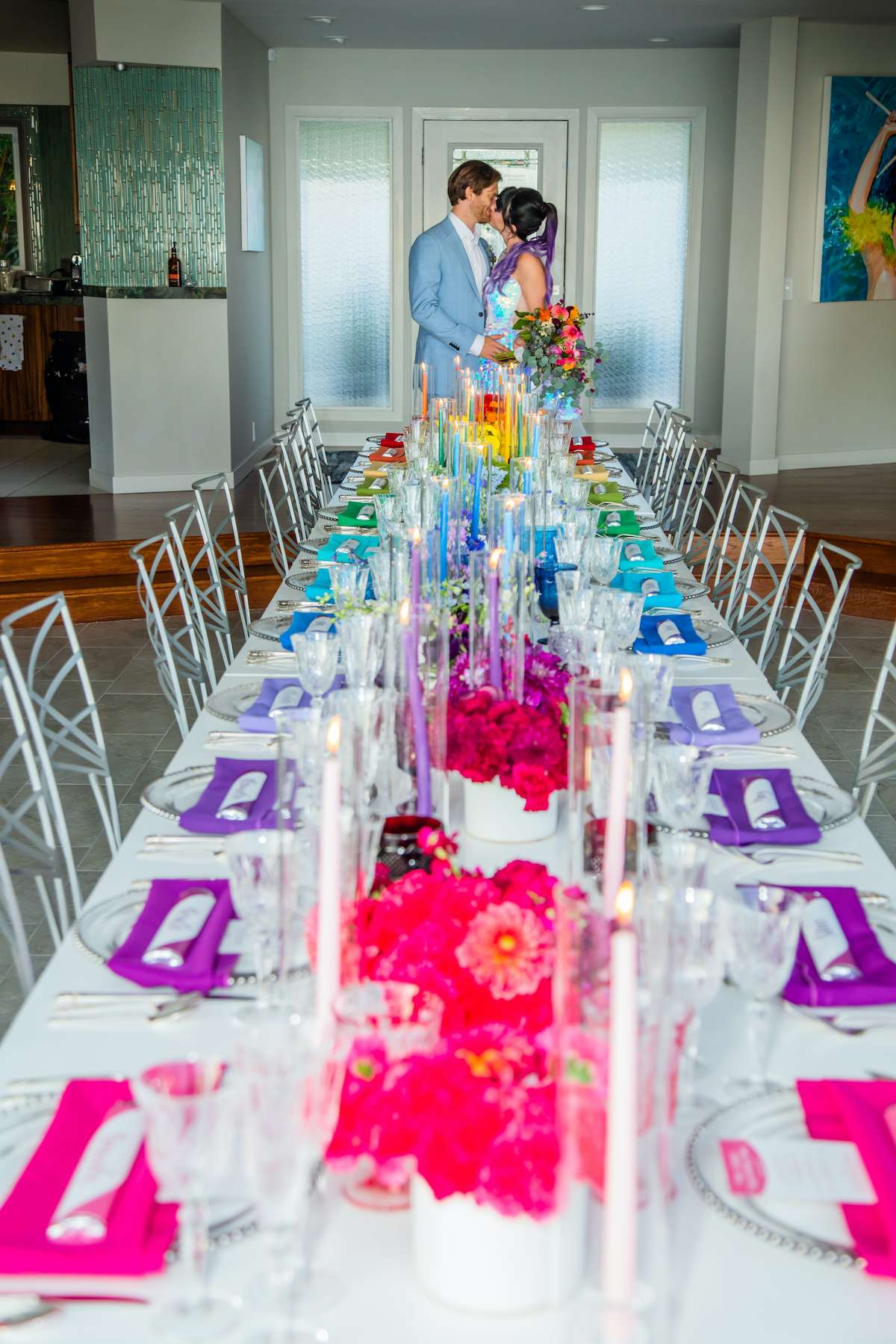 As an artist, it was important to Sarah to visually splash their personalities over the day. She designed her dress, painted her shoes, the phone jail and ceremony name tags. The couple also chose a custom chocolate flavour, and Sarah worked with a graphic designer to ensure the menus and chocolate wrappers matched the palette perfectly.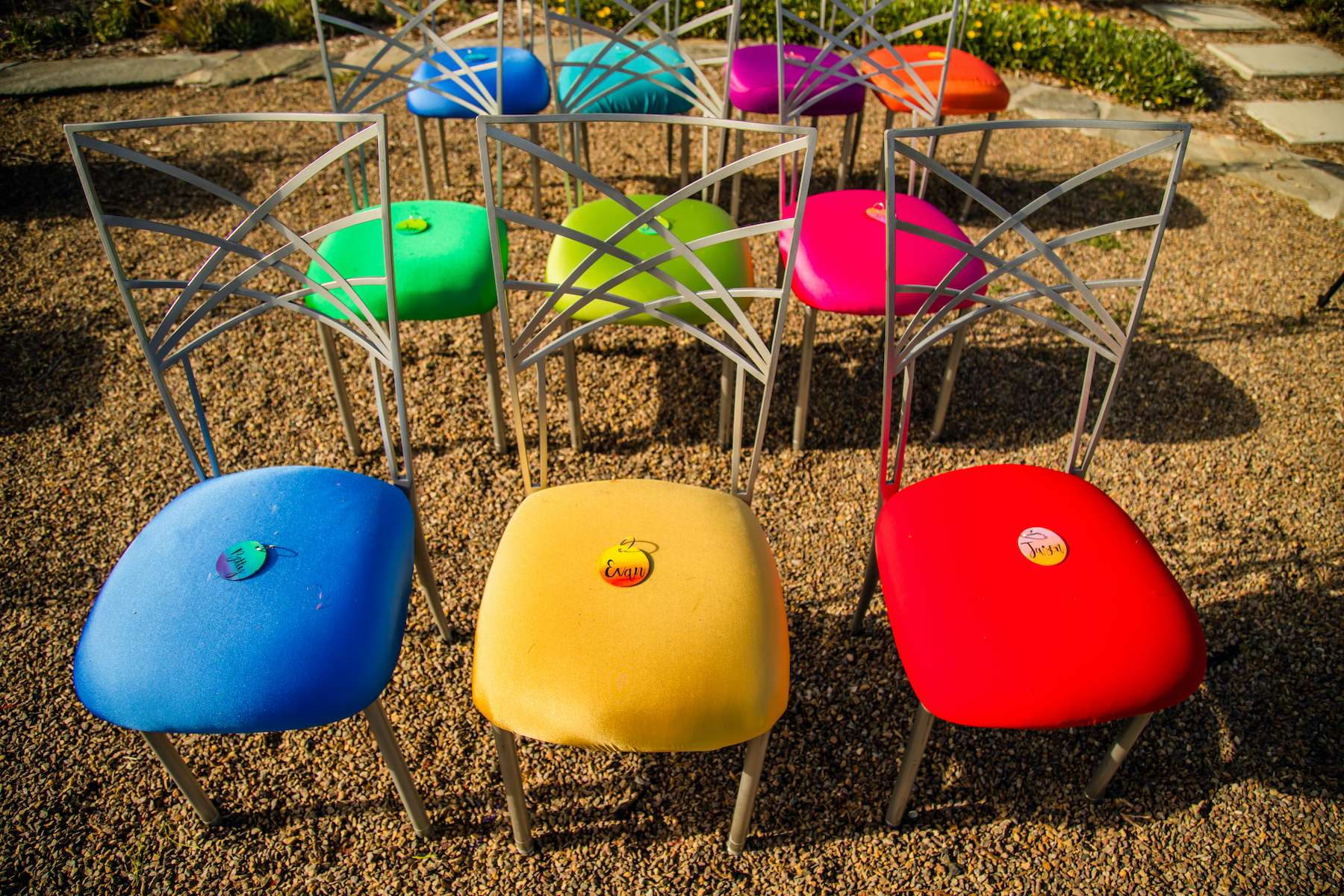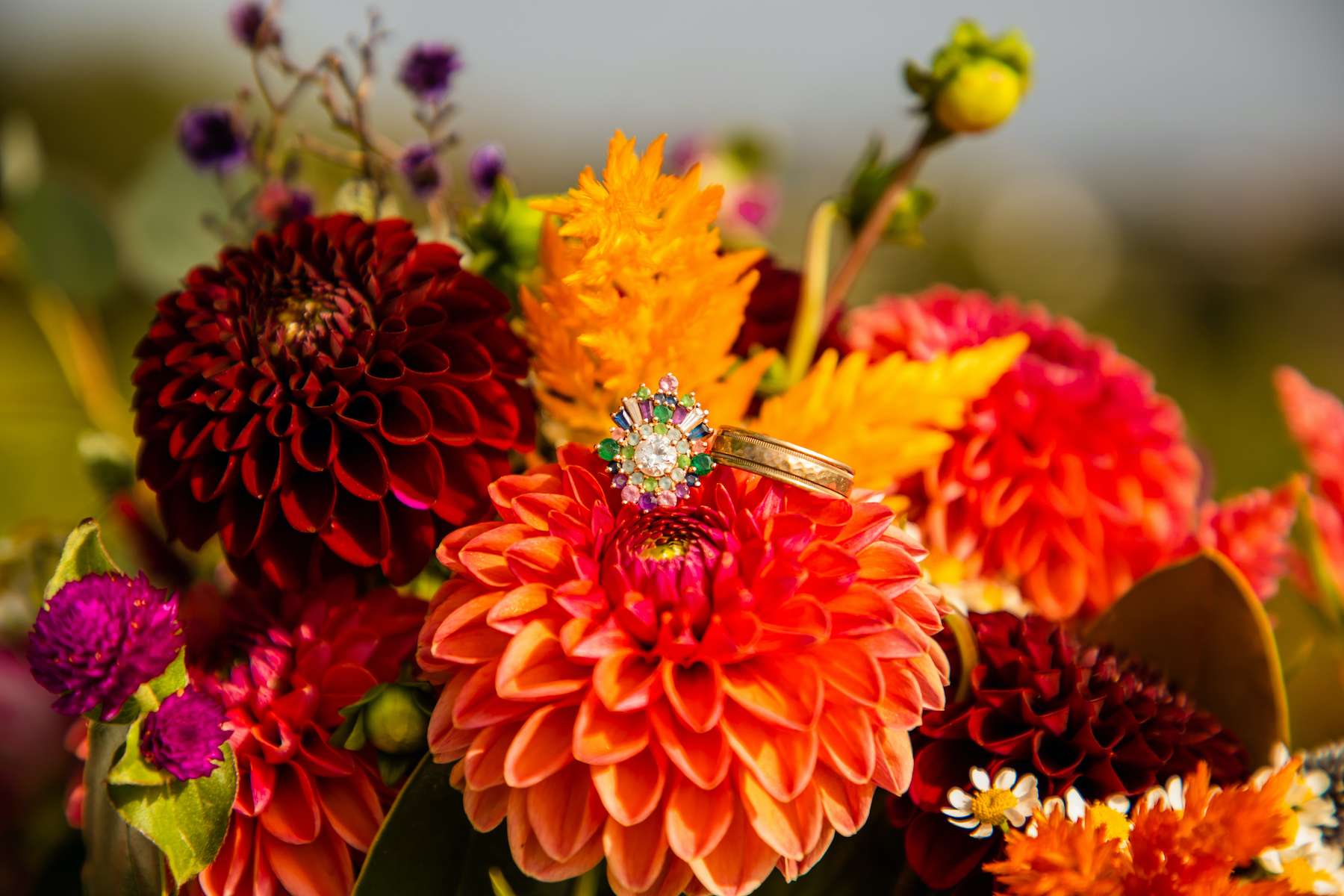 The only hiccup happened the morning of the wedding, when the florist appeared with a slightly smaller arrangement than planned! Sarah explained, "We had a miscommunication and the florist understood we wanted a 26 inch rainbow gradient of flowers for the table, not a 26ft. arrangement, but she hustled to the flower shop the morning we realised the mistake and made it all work beautifully last minute! It was truly heroic."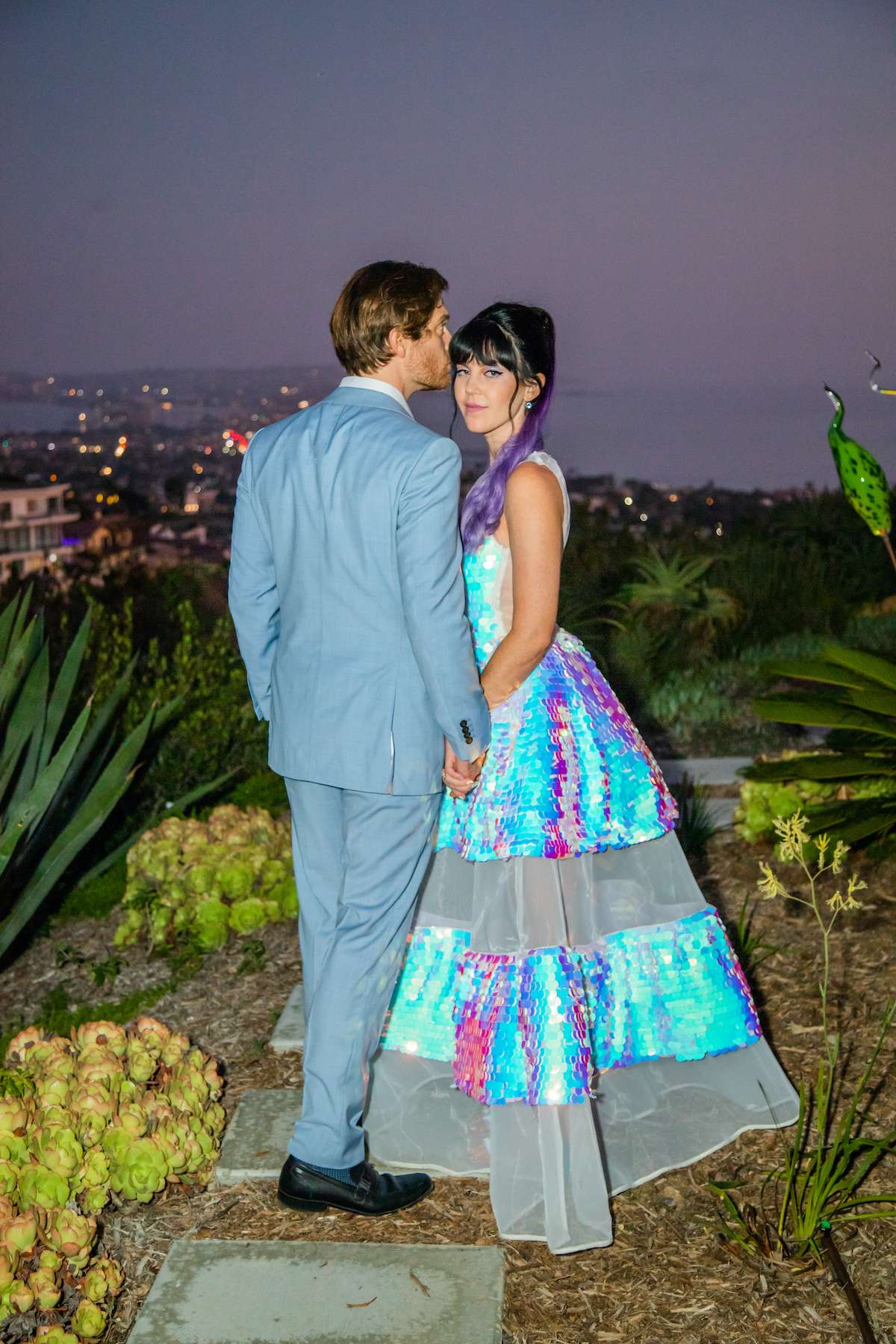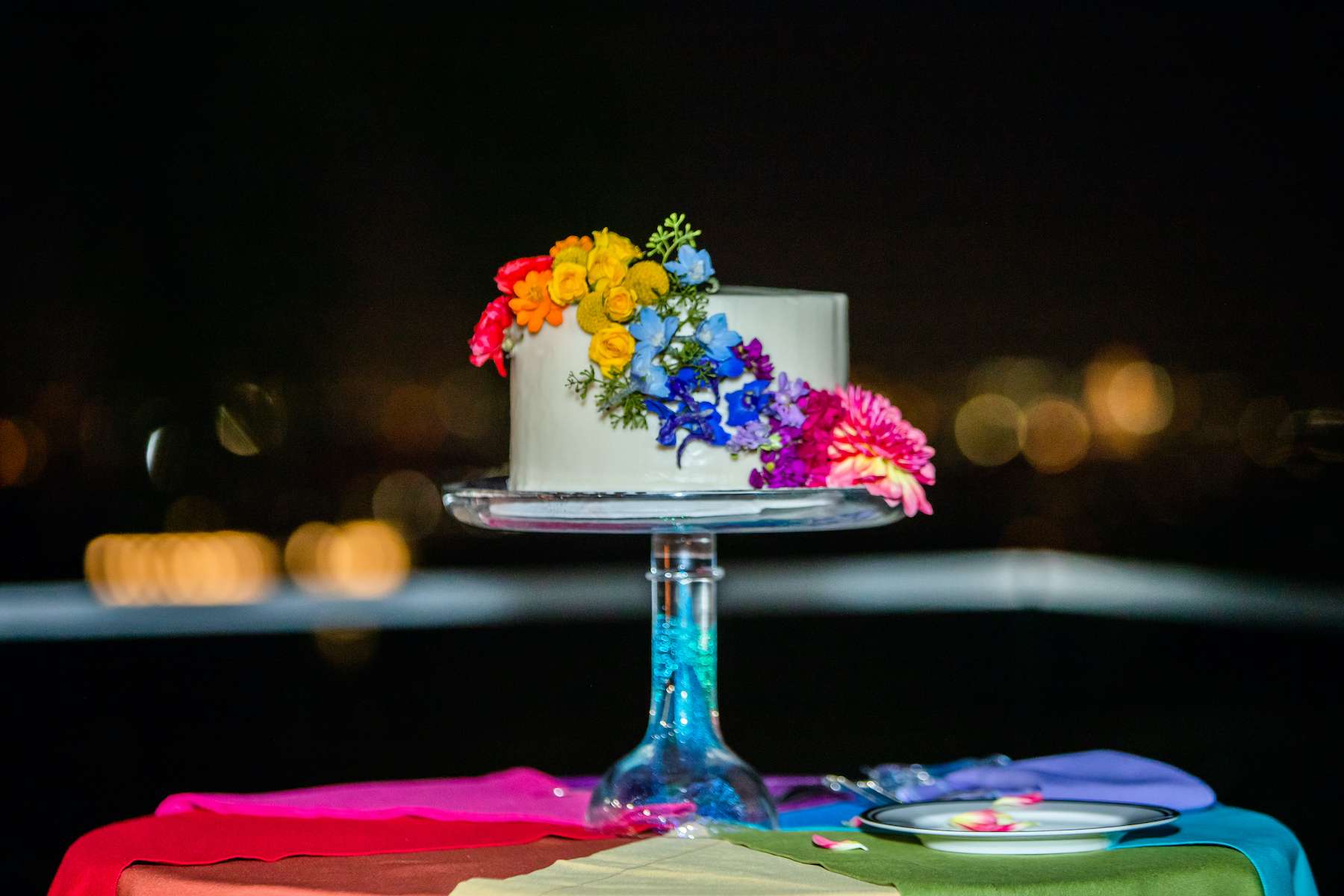 With a $20,000 budget, the couple saved money on planning, as Sarah's mom is a party planner, used to negotiating with vendors. They kept their guest list small and held the wedding at a private residence, which was free. They were determined to have a day that reflected them, and told us their advice to other couples would be to, "Decide what you want before anyone else says their piece, and stick to your guns! Remember you can't please everybody so decide what feels most authentic to you and run with it."