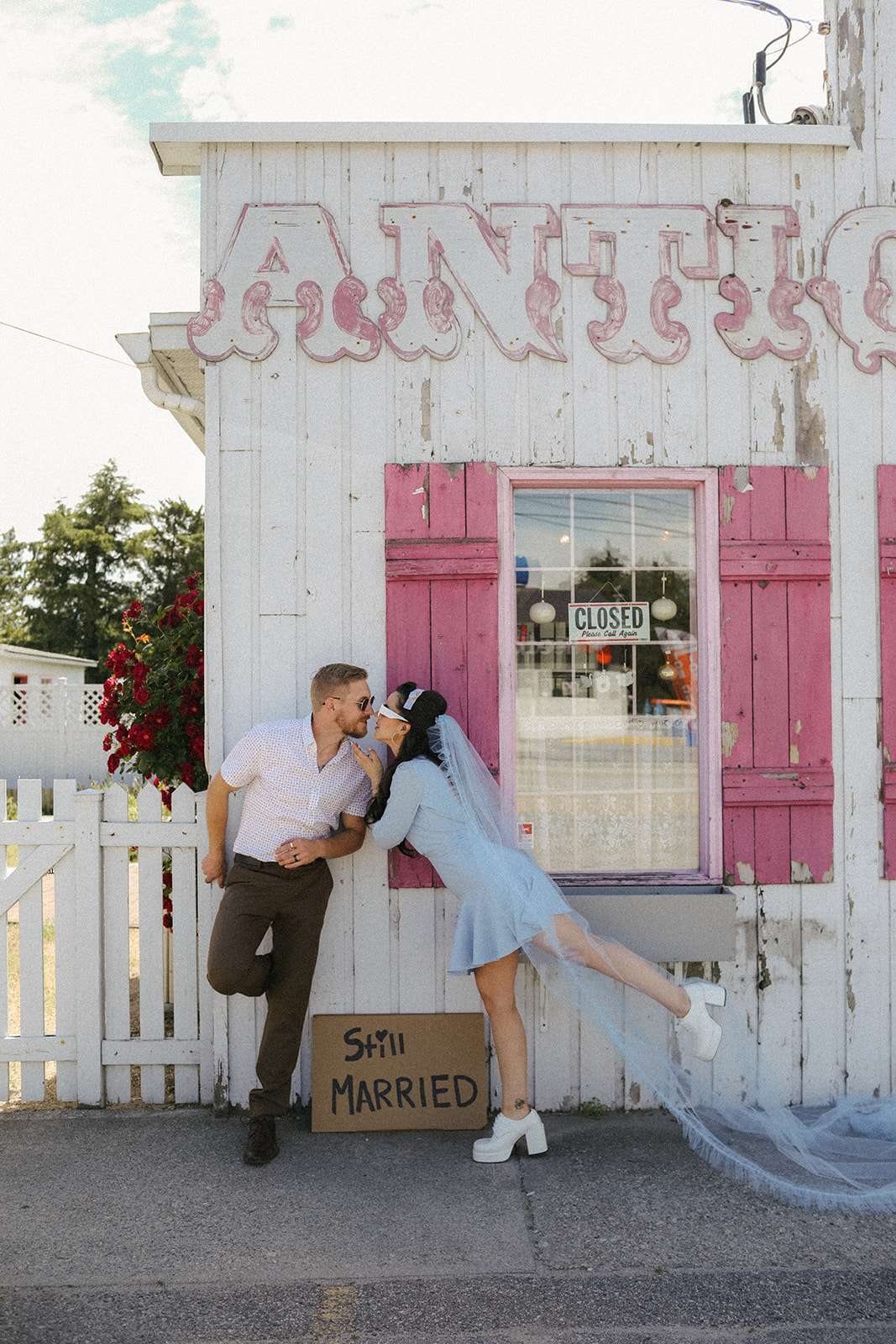 Whether you're still planning your wedding and looking for some kitsch and colourful/ 60s and 70s/ Vegas vibes inspo, or you've been married a while and are considering a vow renewal, Amanda and Trent's 10 year anniversary celebration is going to be right up your street!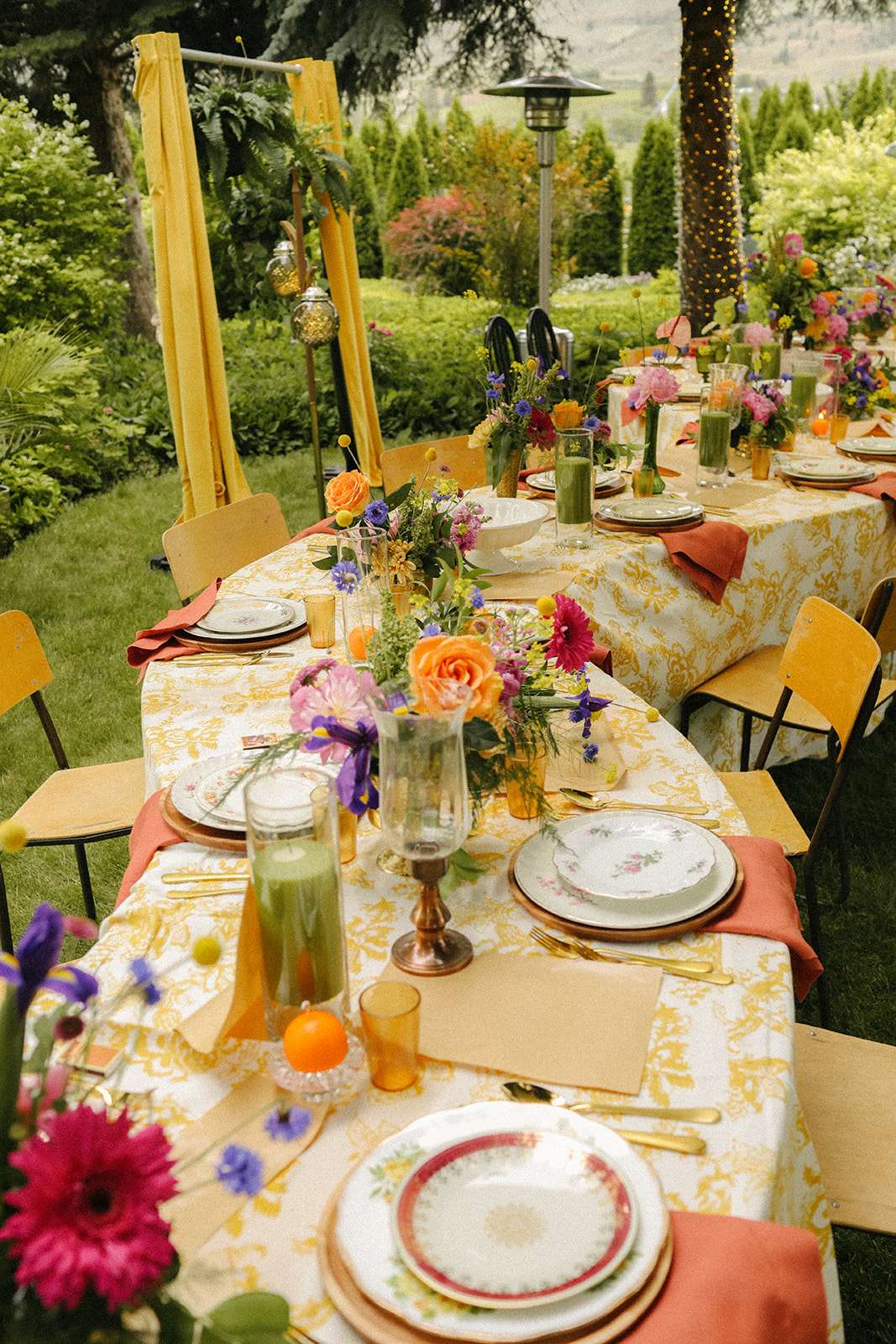 Amanda wore two coloured dresses – one for the party and a photo shoot, the second for the vow renewal ceremony itself – with colour matched veils! They wanted the day to be as sustainable as possible, so she chose outfits she would wear again and the party itself was held in their own backyard.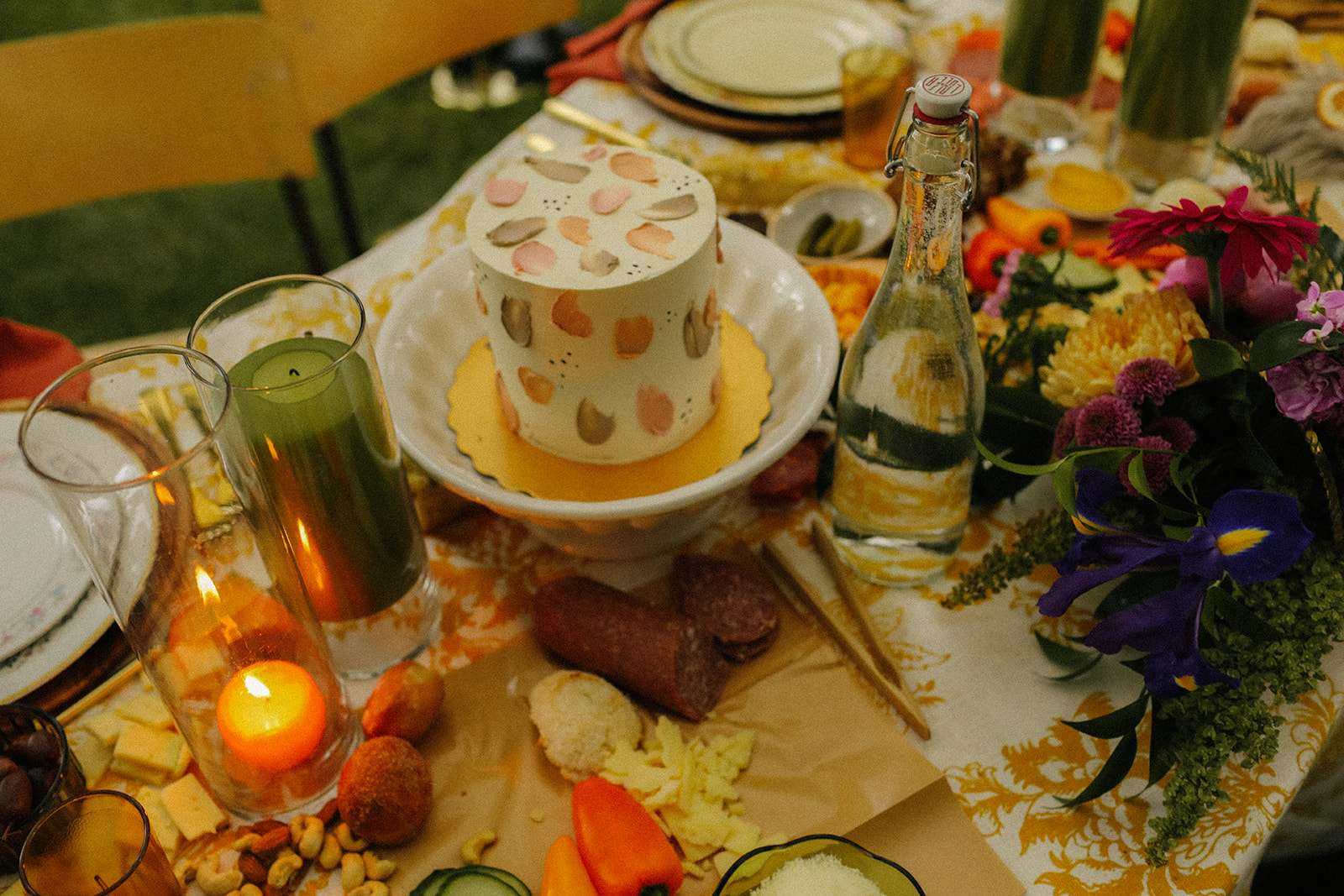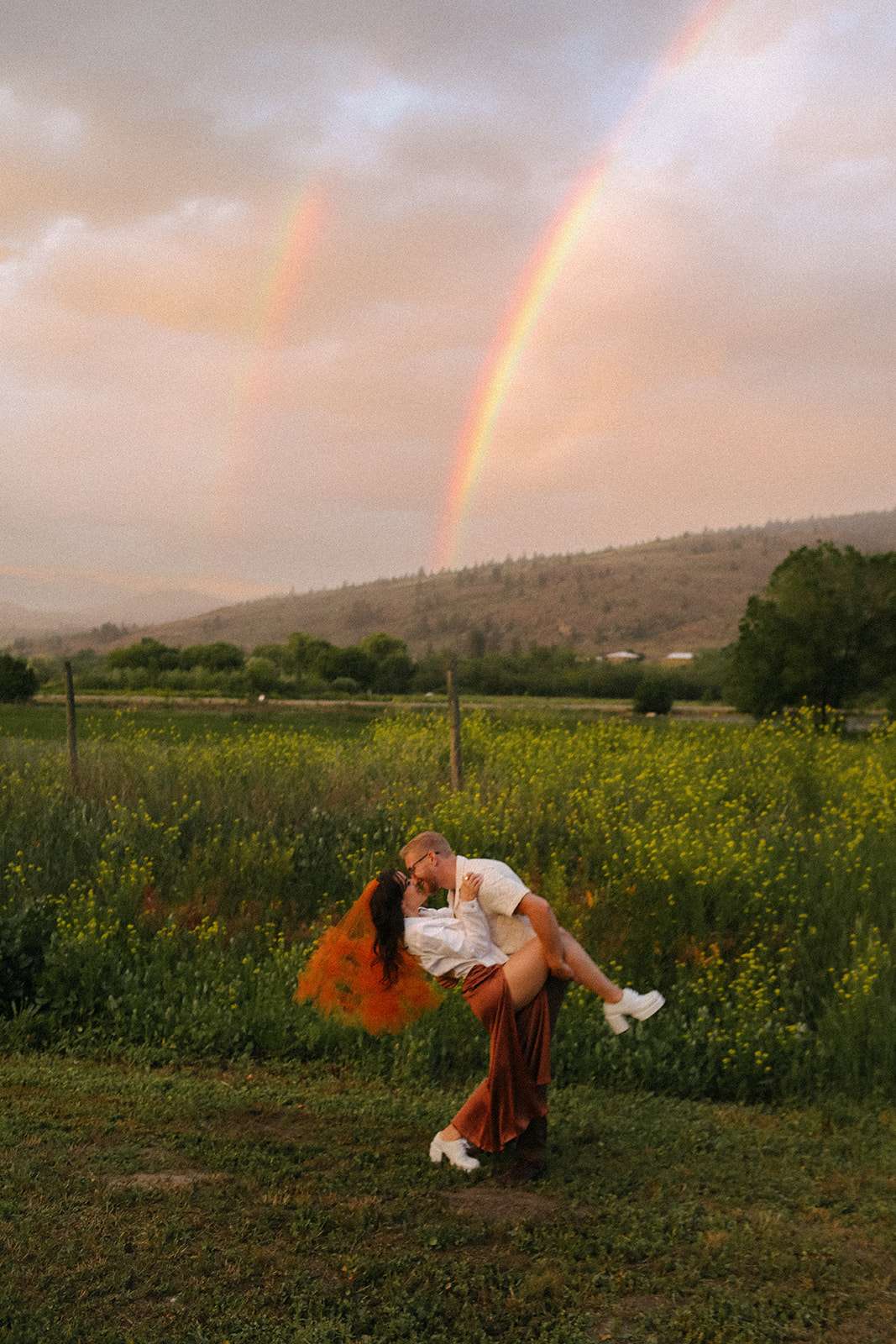 "I loved so many aspects of our day(s)" Amanda writes. "First, that nothing went according to plan, because it's just so very us. I love that we last minute got married in front of Elvis (again). I love that we hosted dinner for our favourite people in our backyard where we held our first wedding reception. I love that the charcuterie was laid directly on the table and that we served pasta family style. I love that our bartender came dressed in drag in their mobile bar and that we had a retro photo booth on site."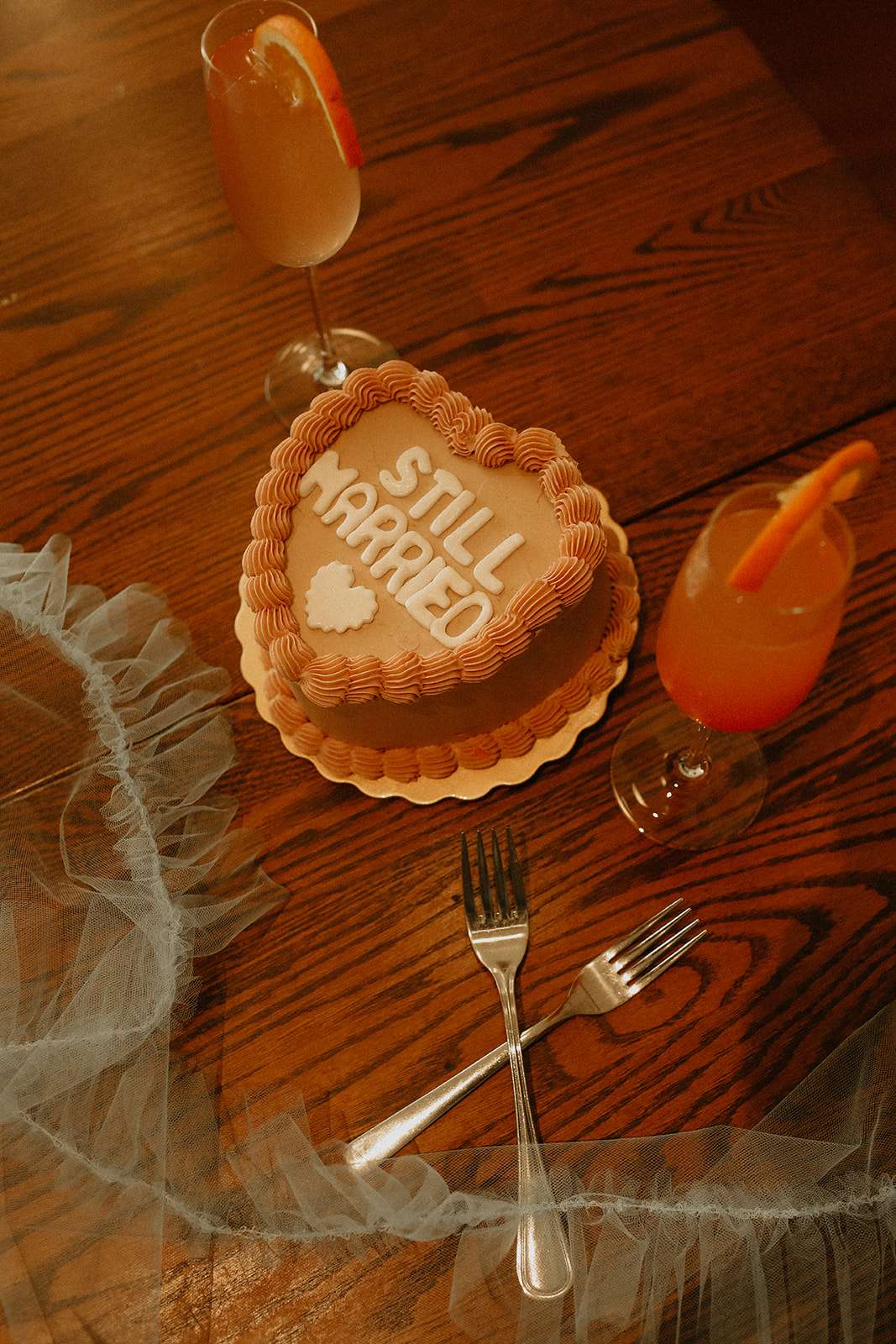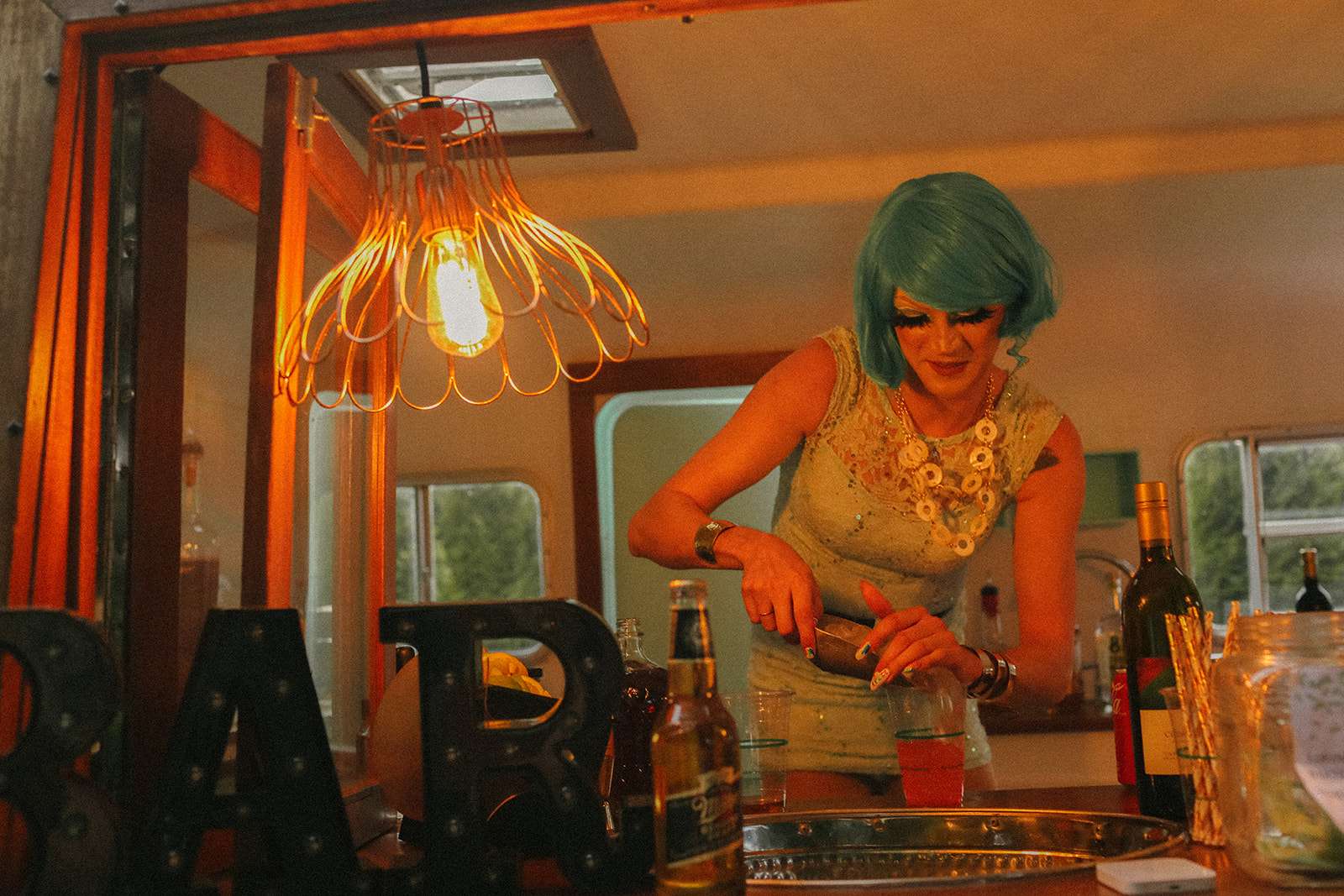 "There were chocolates and doughnuts, salamis and cheeses, breads and fruits and all the best finger foods just laid across one long table for our guests to pick at upon arrival. No hungry bellies waiting on dinner. Sangria pitchers and cakes and giant bowls of pasta with little bowls of fresh parmesan were scattered throughout, and there were no expectations of what you had to eat when. It was a free for all. Our bartender Bellini served strong drinks, and we had pre-rolls that were equally strong. Our table was situated at the back of the property and walking into the area felt like you were transported into a completely different place. It was stunning."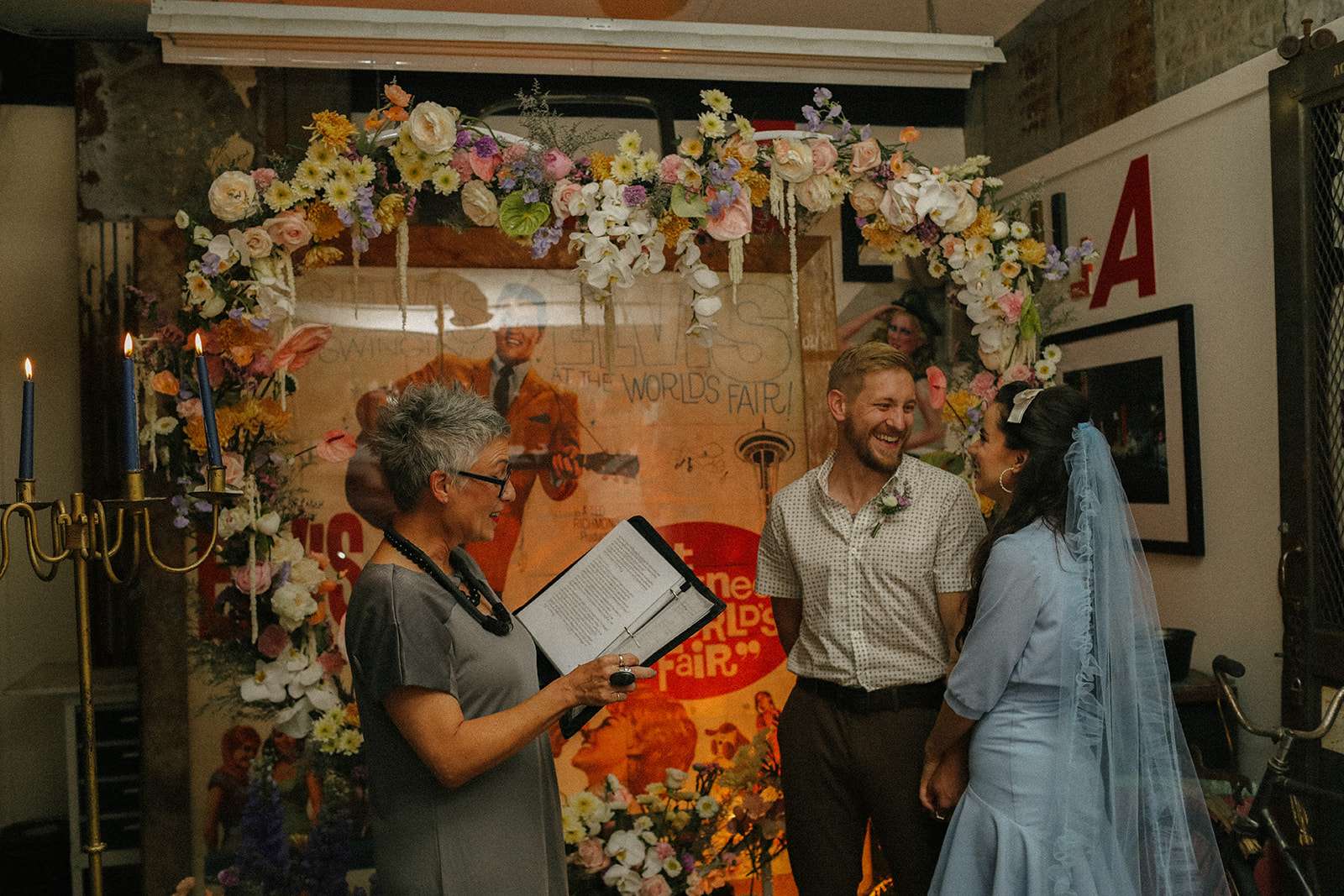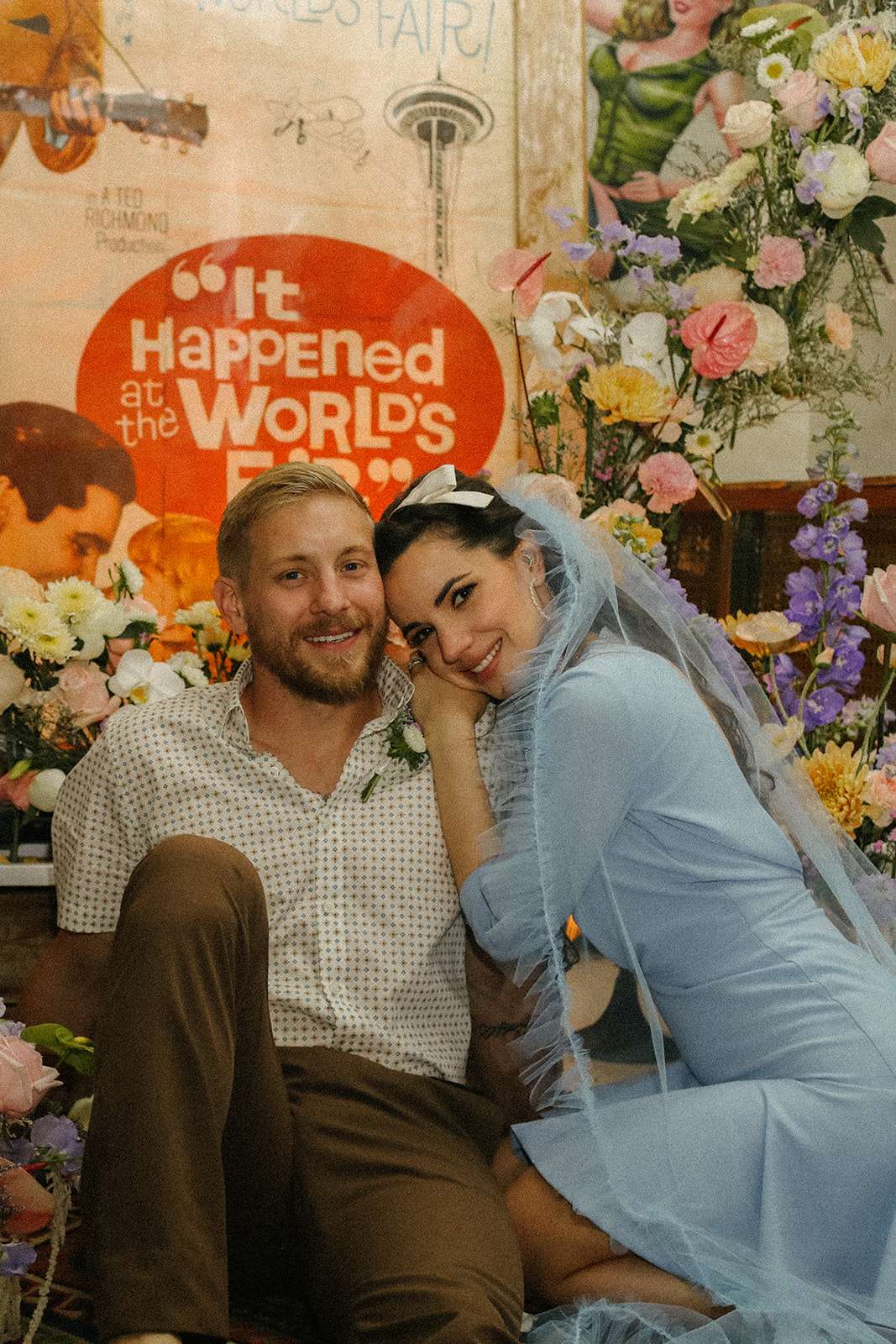 Working in the industry herself (she owns a bridal boutique), Amanda had a good idea of what she wanted the day(s) to be like. The weather may have had other plans and meant they had to cancel the hot air balloon ride they had hoped for, but their amazing team of suppliers worked double time to make the vow renewal and party perfect, regardless.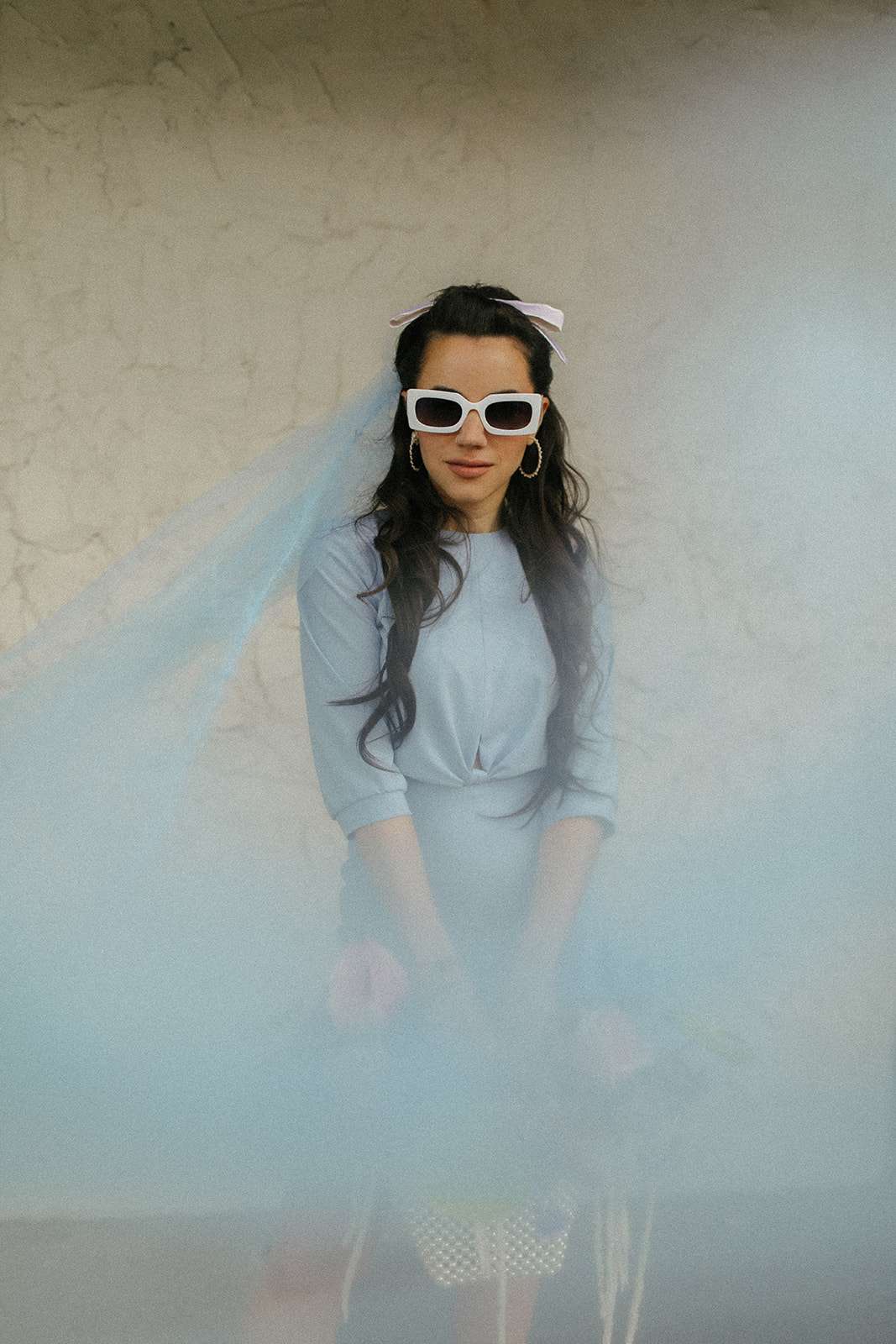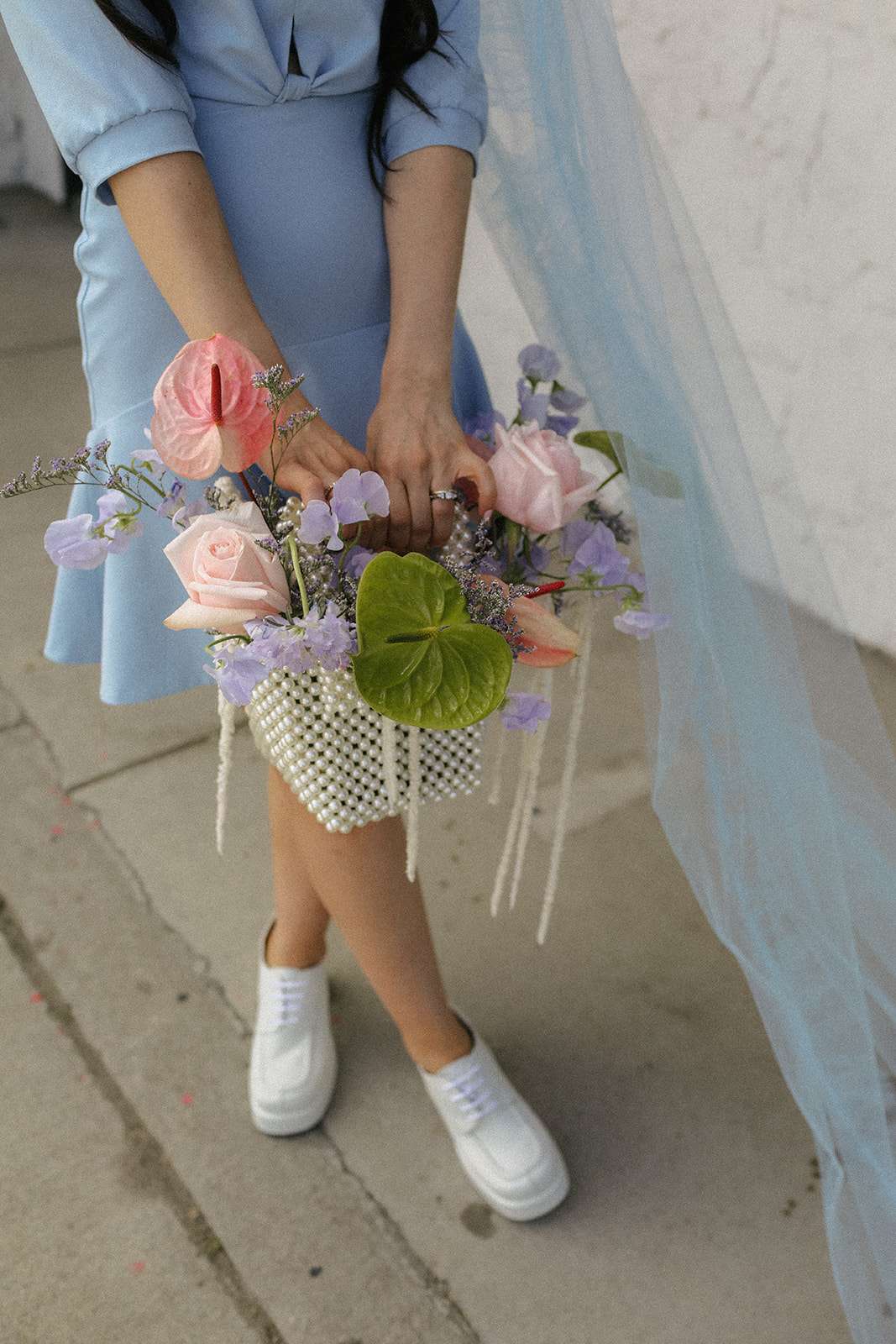 "Our anniversary celebration was exactly what we wanted, and I think that's the most important thing", Amanda concluded. "When we got married, we had this idea of how our lives were going to play out and suddenly we we're approaching 10 years without hitting any of those marks. No house, no kids, no living full time together (Trent has worked away from home for the entirety of our marriage!) Then, just last year we finally bought our first home, and in April this year, he relocated work and moved in full time."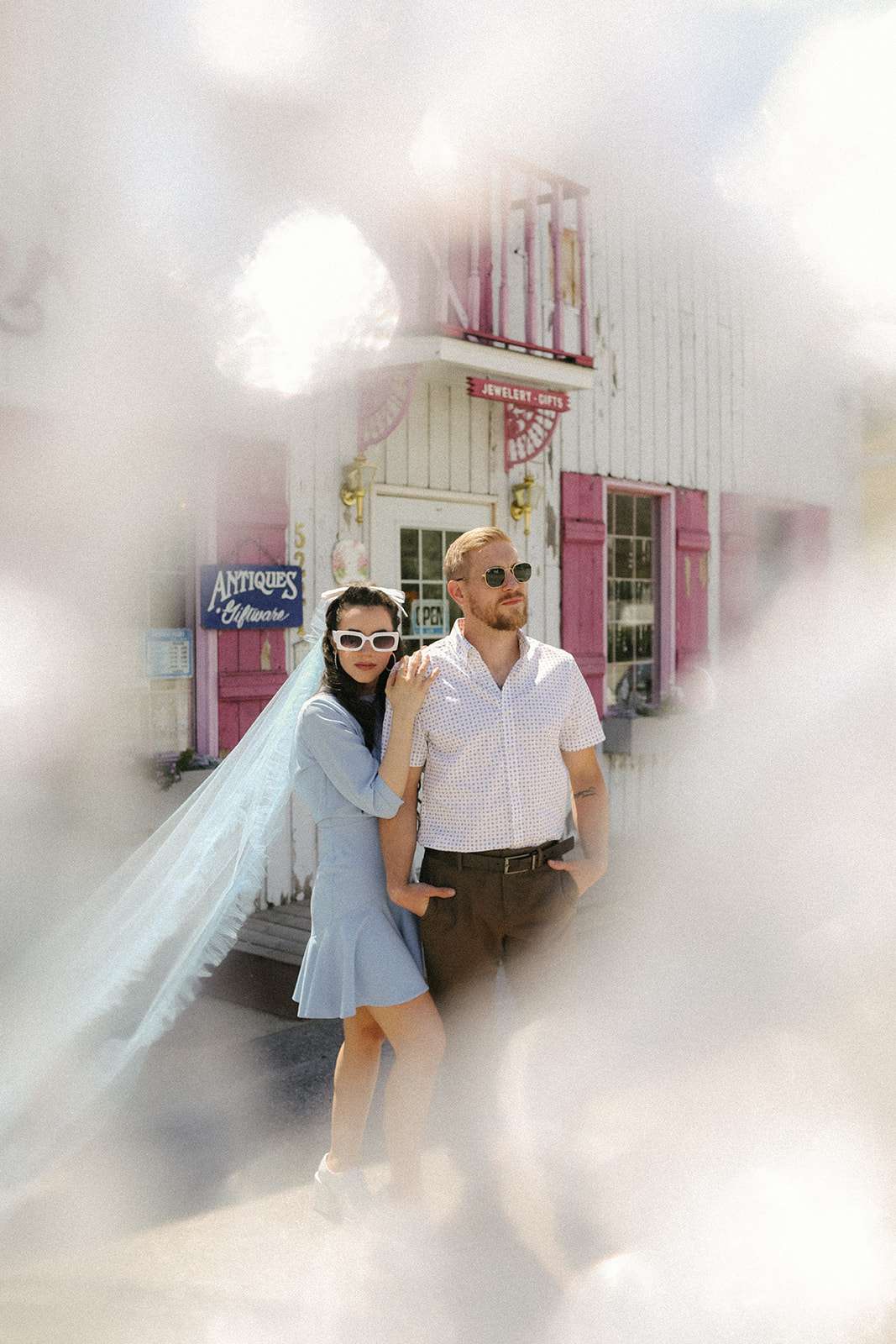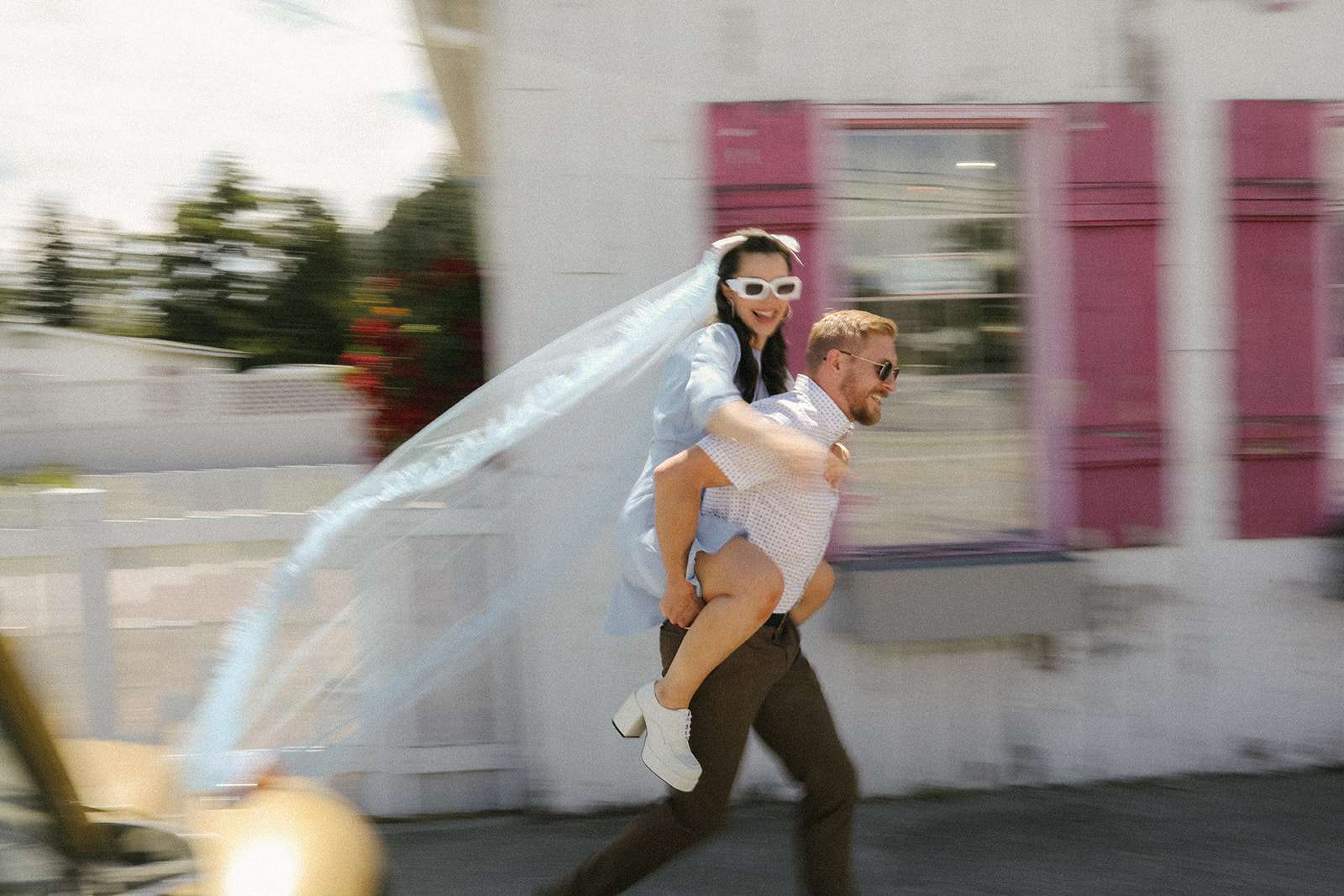 "Our vow renewal felt to us, like the start of the rest of our lives – like what we thought our first wedding would signify. We have never been so happy to do chores on a Sunday together or eat shit instant meals when we're both too tired from work to cook! The first 10 years of our marriage have laid the foundation for gratitude in the next 10. We can't wait to see what we learn from one another when 20 years hits."