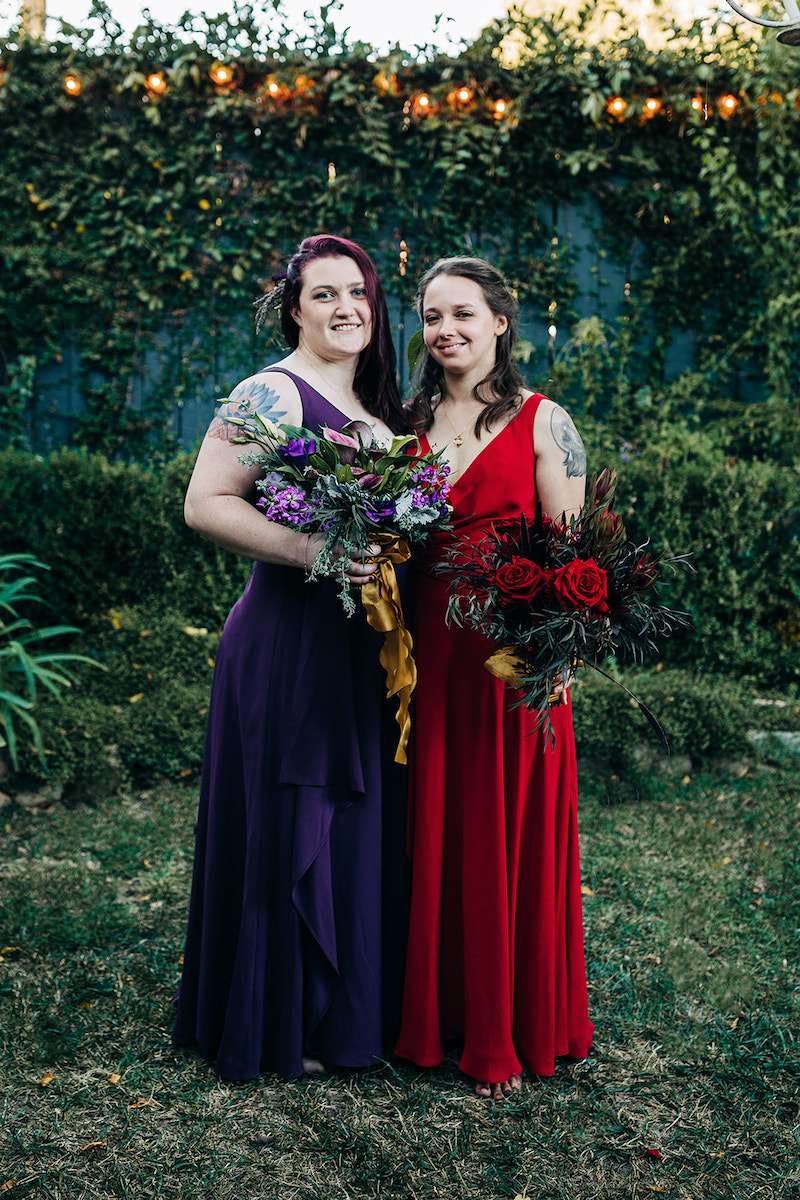 Heather and Veronica chose to have a best man each, rather than bridesmaids, for their small, 30-person wedding. The day was non-traditional and uniquely 'them'; spiritual yet non-religious. They took inspiration from Celtic and Infinity symbols with a handfasting ceremony in the gardens of The Lavender Inn in Ojai, CA.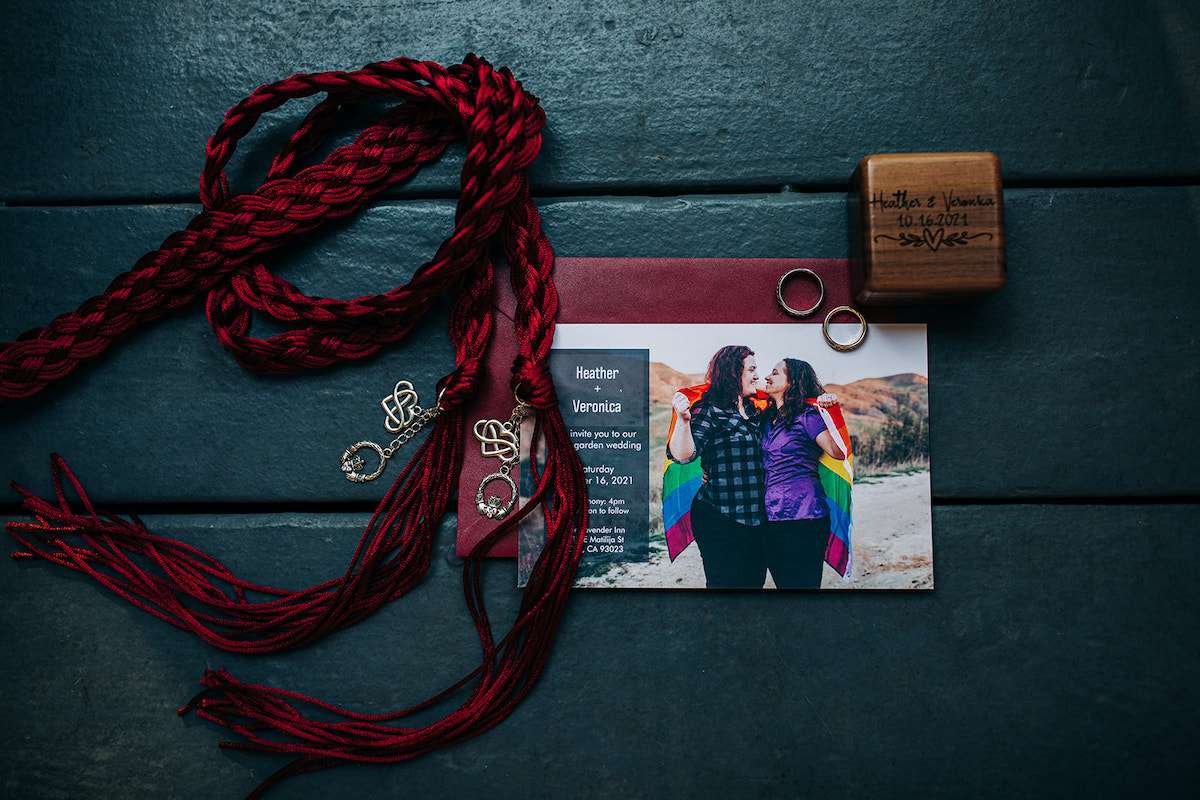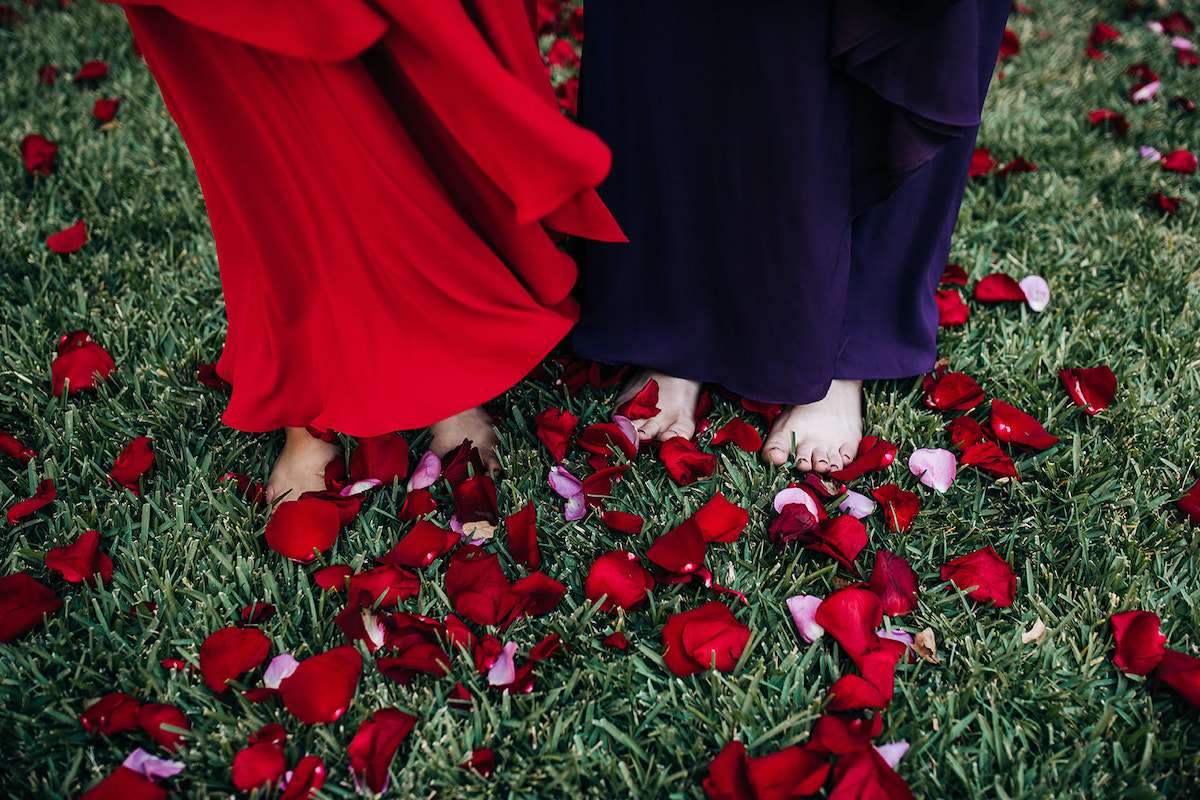 The couple were determined to only include the things they wanted in their day, but were surprised to find how tricky it still was to steer their suppliers away from the traditional. They told us, "We had trouble communicating with vendors about how we wanted things; they assumed we wanted to do things a certain way. It was important to us to make the wedding our own and not do something for the sake of tradition."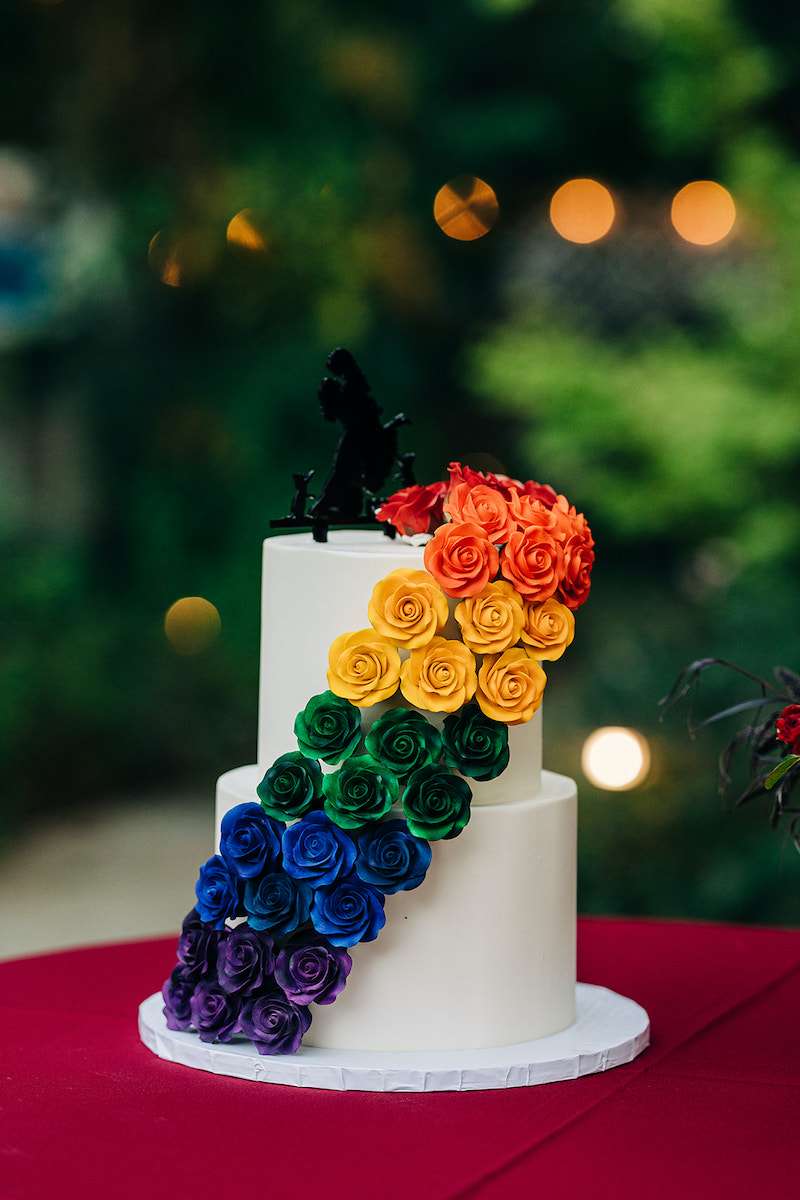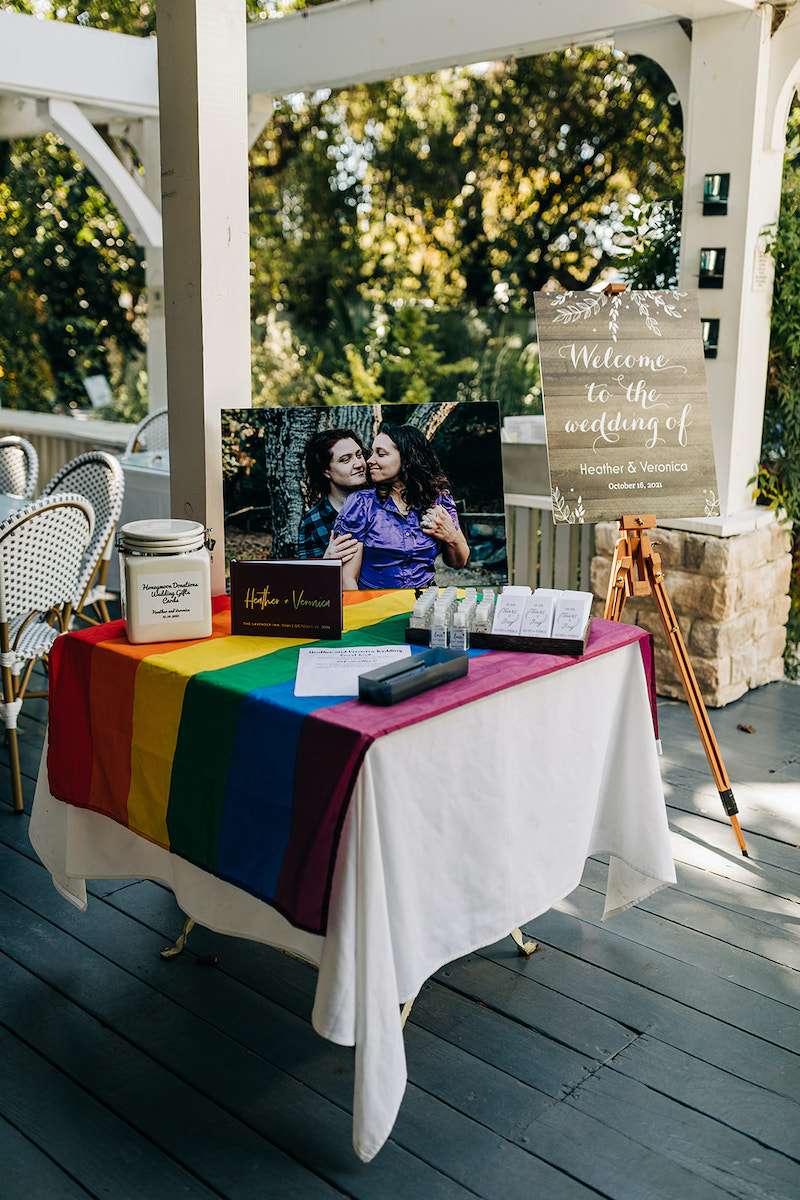 With coloured dresses instead of white, they walked themselves down the aisle barefoot, with a handfasting ceremony to join them together in marriage. The customised handfasting cord contained Claddagh and infinity charms and the seven vows, one for each wrap of the cord, were personal, with promises to share their lives together with equality of partnership and support.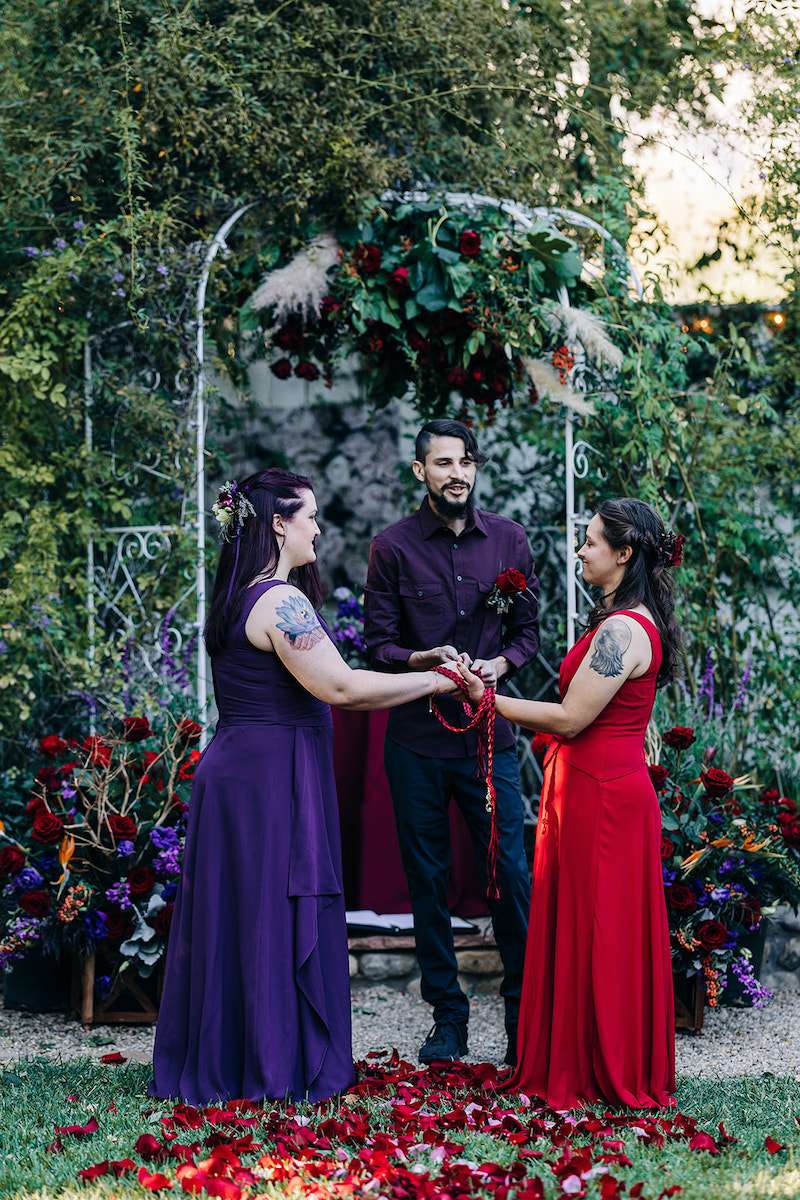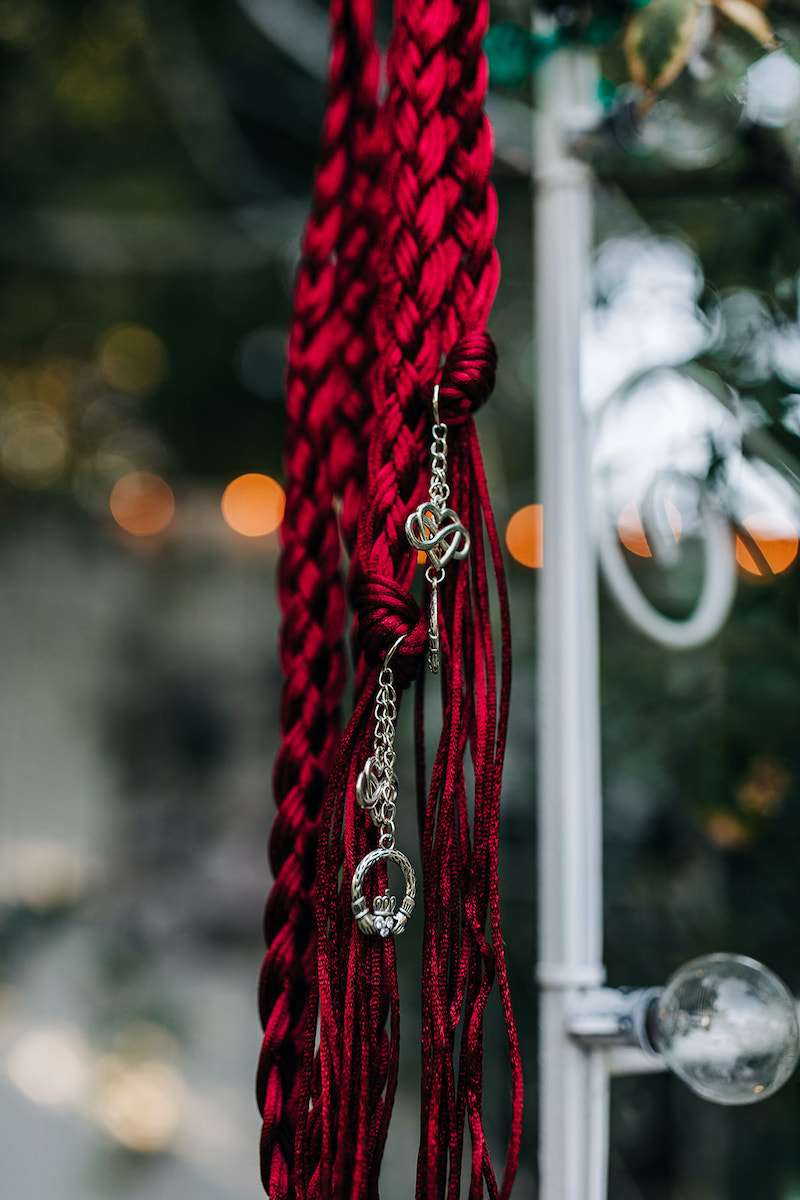 Weddings often create the first meeting of the two families, and this one gave Heather and Veronica a chance to see the difference between the two sides. They told us, "The ceremony was scheduled to start at 4pm. One family was seated 15 minutes before, the other side was empty until 4.10! We found it funny to see the culture clash of the families for the first time. One is always early, and the other is always late. But it was wonderful to have so much time with the whole family over the three day weekend, not just the day of the ceremony."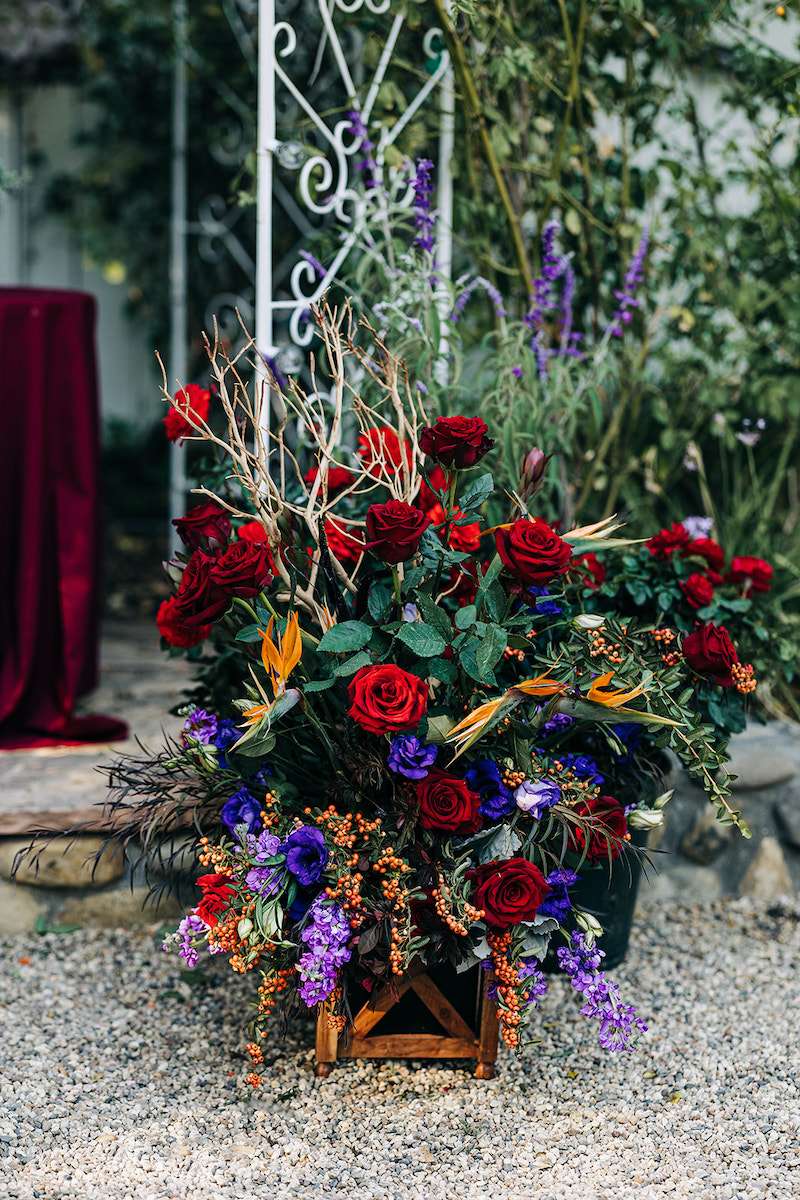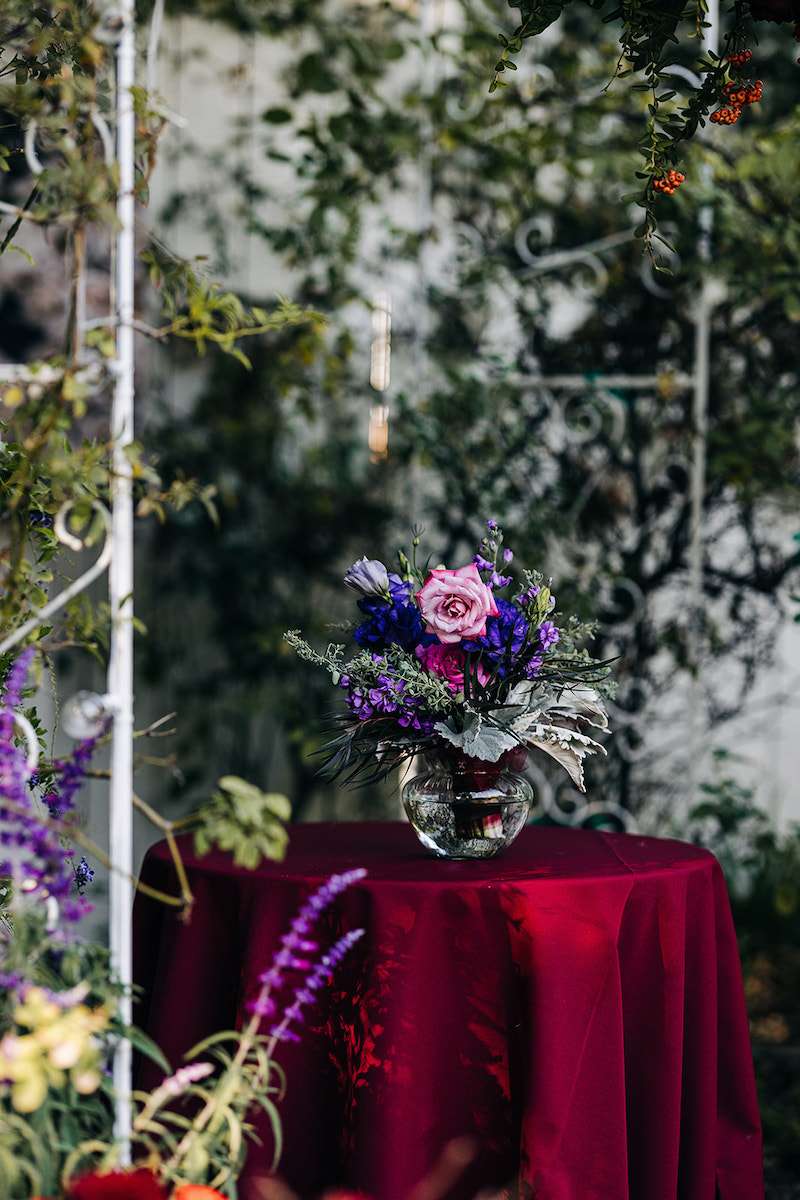 Before the ceremony, Heather gave Veronica a custom-made animated book called, 'From Hello to I Do', chronicling their journey together. She told us, "It was funny and cute, it listed how we met and all the things I love about Veronica, as well as the excitement for our lives together as a married couple."
Such a sweet gift was another way the couple made their day unique, and they advised, "Be yourself. Make the day uniquely your own and throw any traditions you don't like out the window. Keep the ones that resonate with you and your future spouse – you will not regret it."