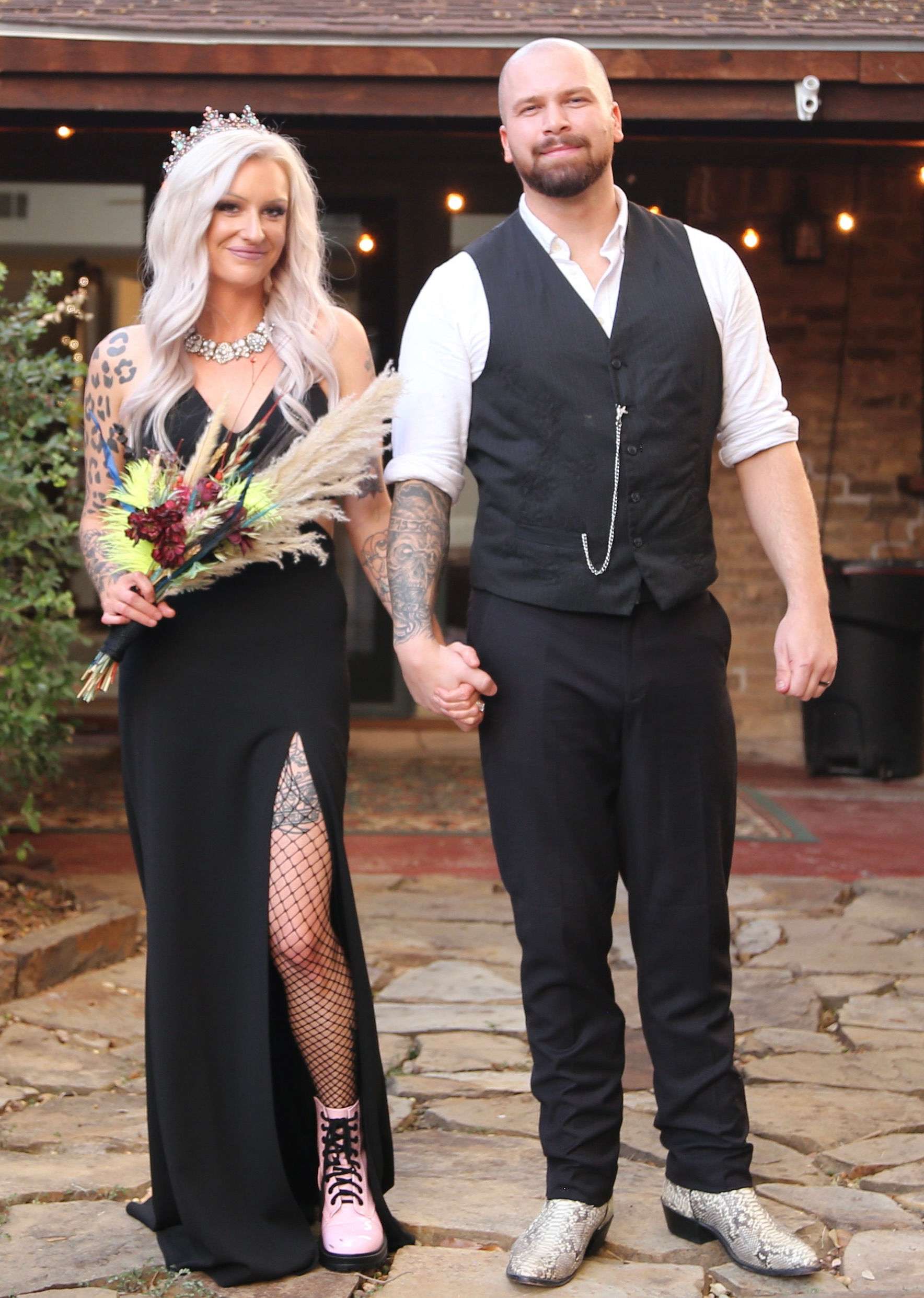 Weddings are a celebration of love and unity, and for Hallie and Sean, their wedding was all about honouring who they are. With a budget of $2,300, they created a vibrant and unique celebration that reflected their personalities and style.
Inspired by their love for music and the bohemian lifestyle, the couple decided to merge their passions and create a rock 'n' roll meets hoho theme. "We wanted to have a wedding that was completely us. Everything was a DIY project besides a few pieces I got at Michael's. I made every flower arrangement, centrepiece, etc," shared Hallie.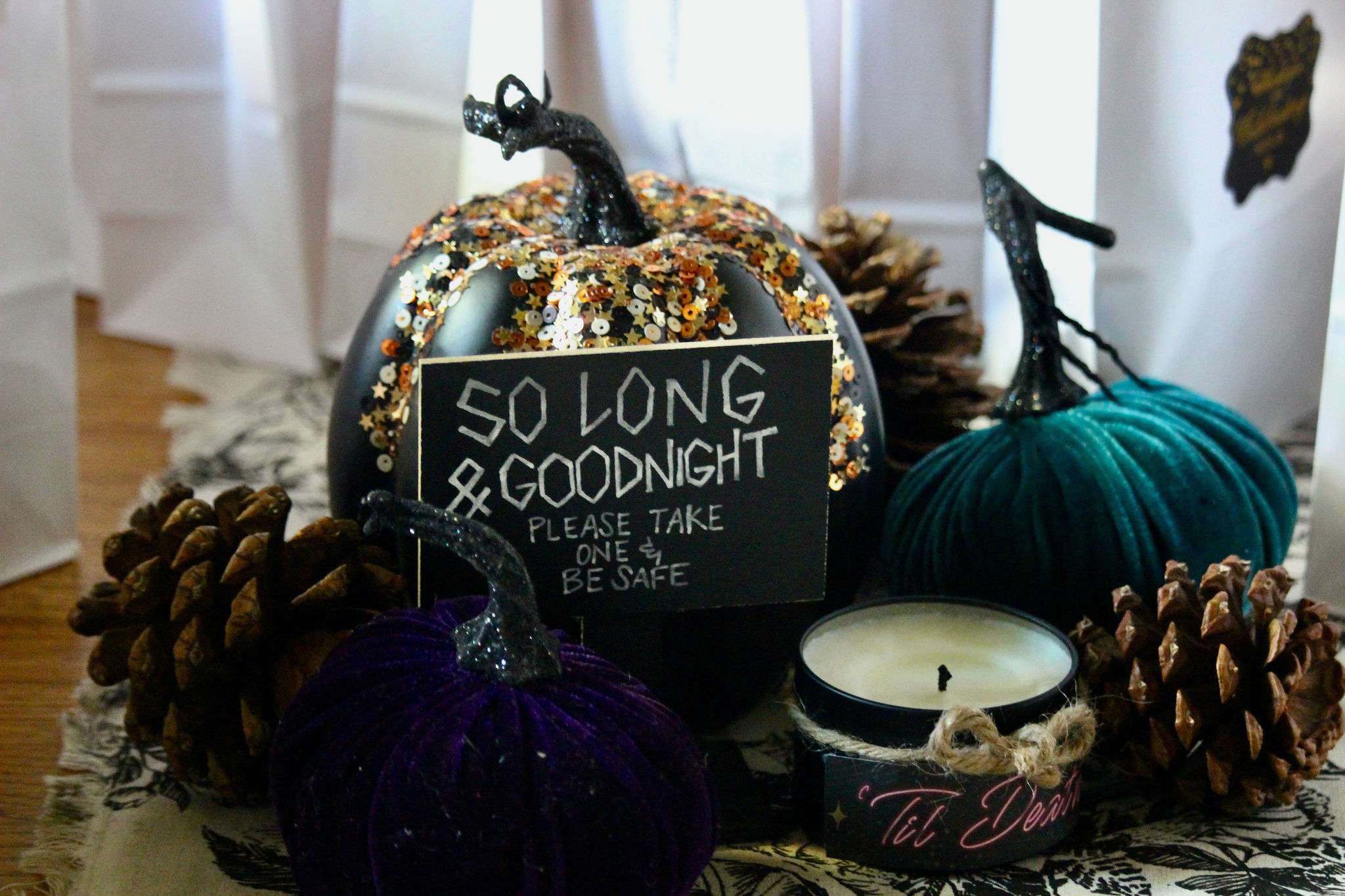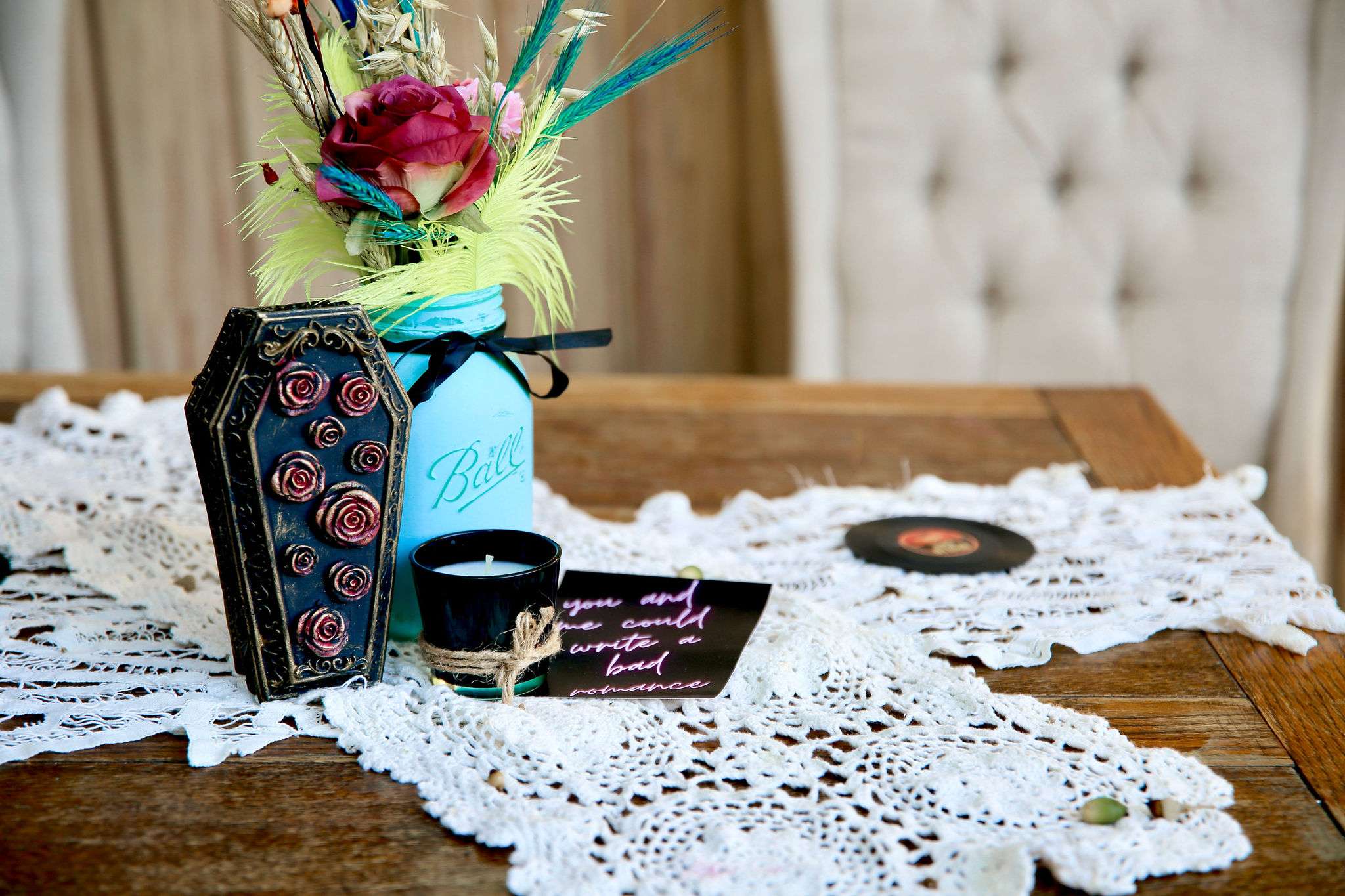 The couple took inspiration from Pinterest and Rock n Roll Bride to create their unique celebration. The wedding was held in their own backyard, and Hallie wore a black dress, which added to the alternative vibe. "We wanted to do something different and unique that would be memorable. A black dress felt like the perfect choice for me," said Hallie.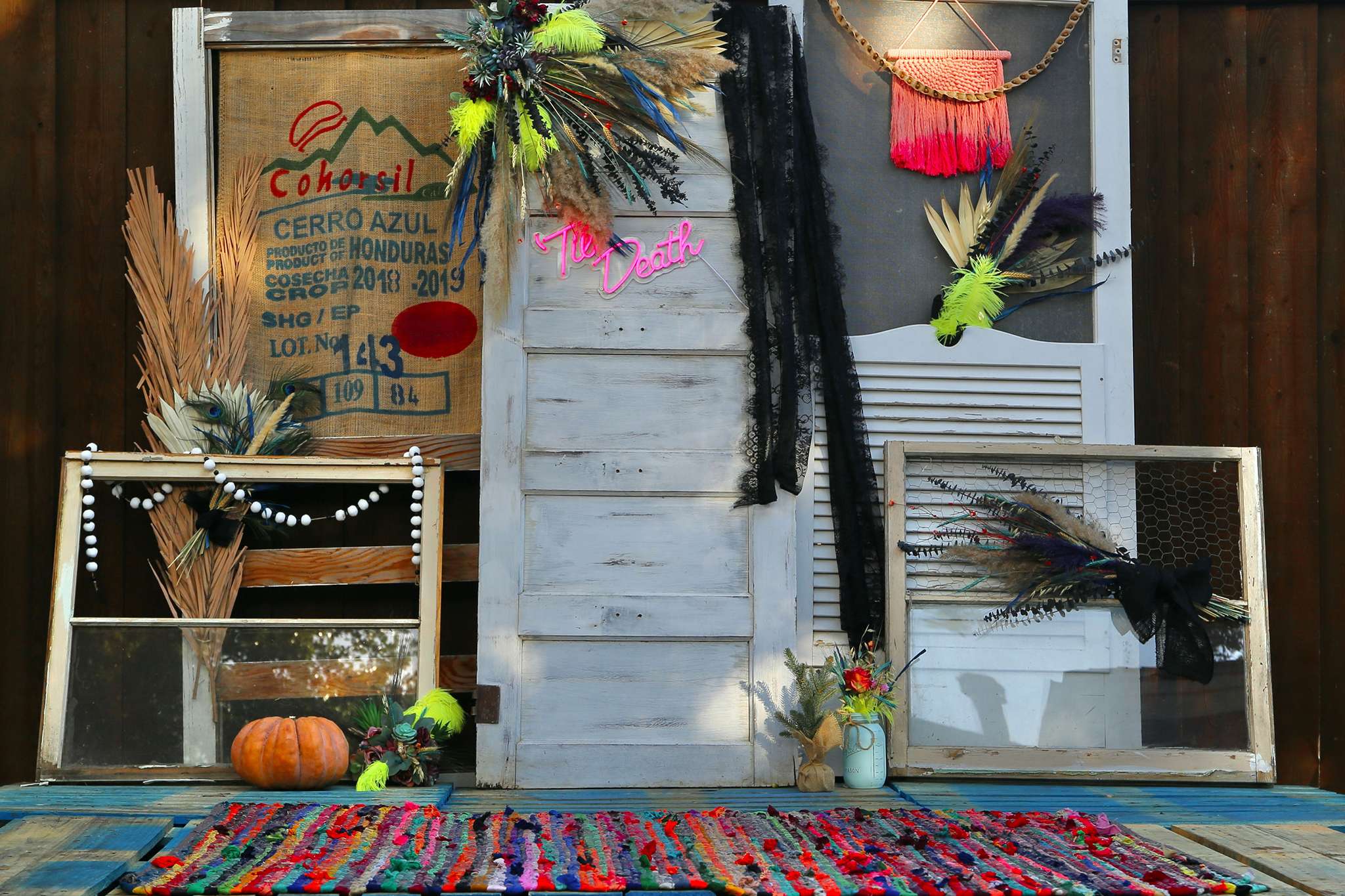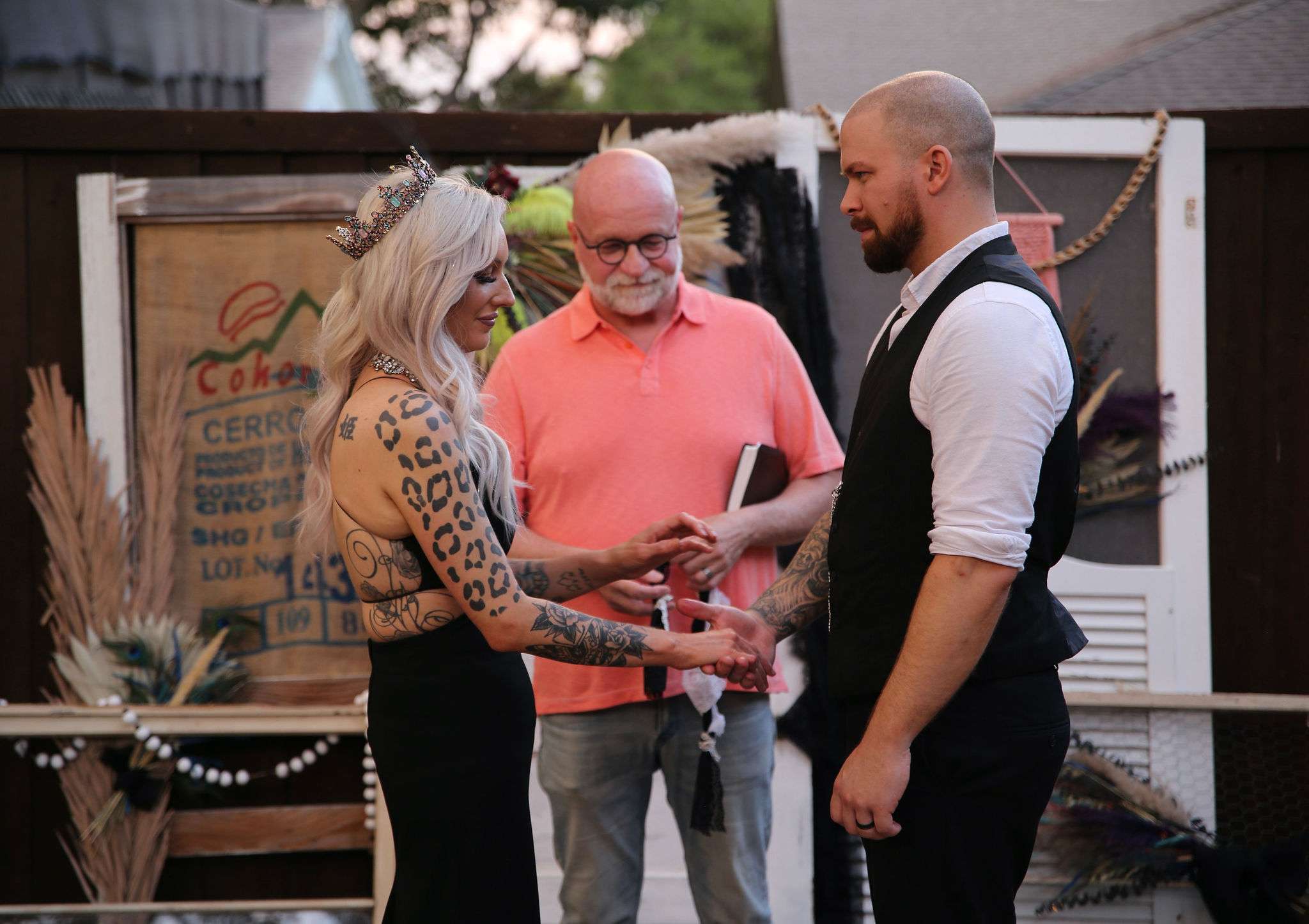 Their handfasting ceremony, which had family-only in attendance, was a beautiful reflection of the couple's love and commitment to each other and was officiated by the bride's father. The bride walked down the aisle to an acoustic version of Precious Love by James Morrison, and as they had their first kiss, Only One by Yellowcard played. "The day was all about celebrating us", Hallie said. "Sean is now a step-dad and having my girls walk me down the aisle and my father being the officiant was so very special."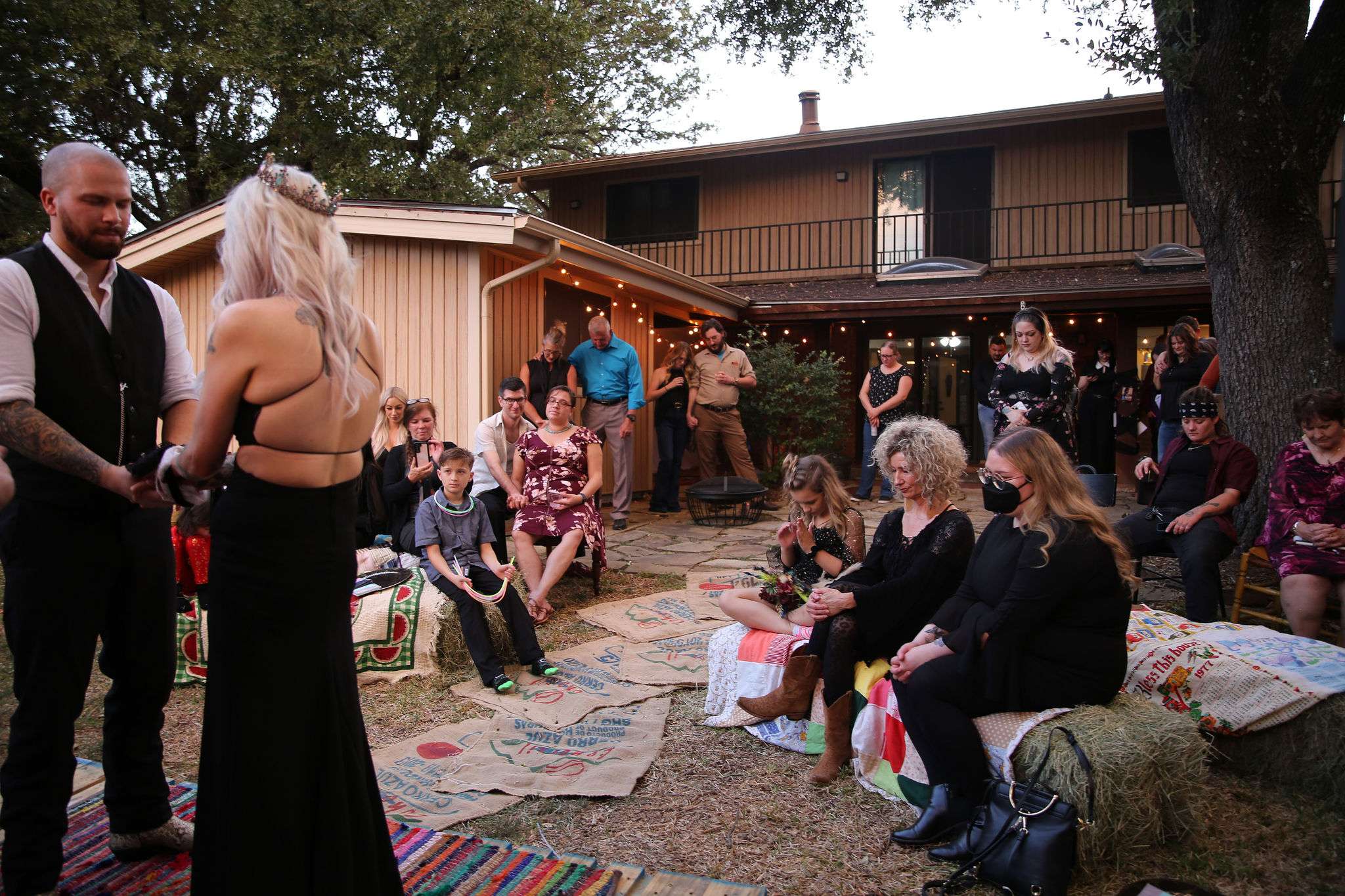 After saying their vows and sharing in a drink of Irish mead for good luck, more of their friends joined them for the party. "The hardest part of planning was finding things to include", explained the bride. "I wish there were more options for alternative brides. There was so little, I have thought about starting a side business locally to help other couples wanting a unique, special day."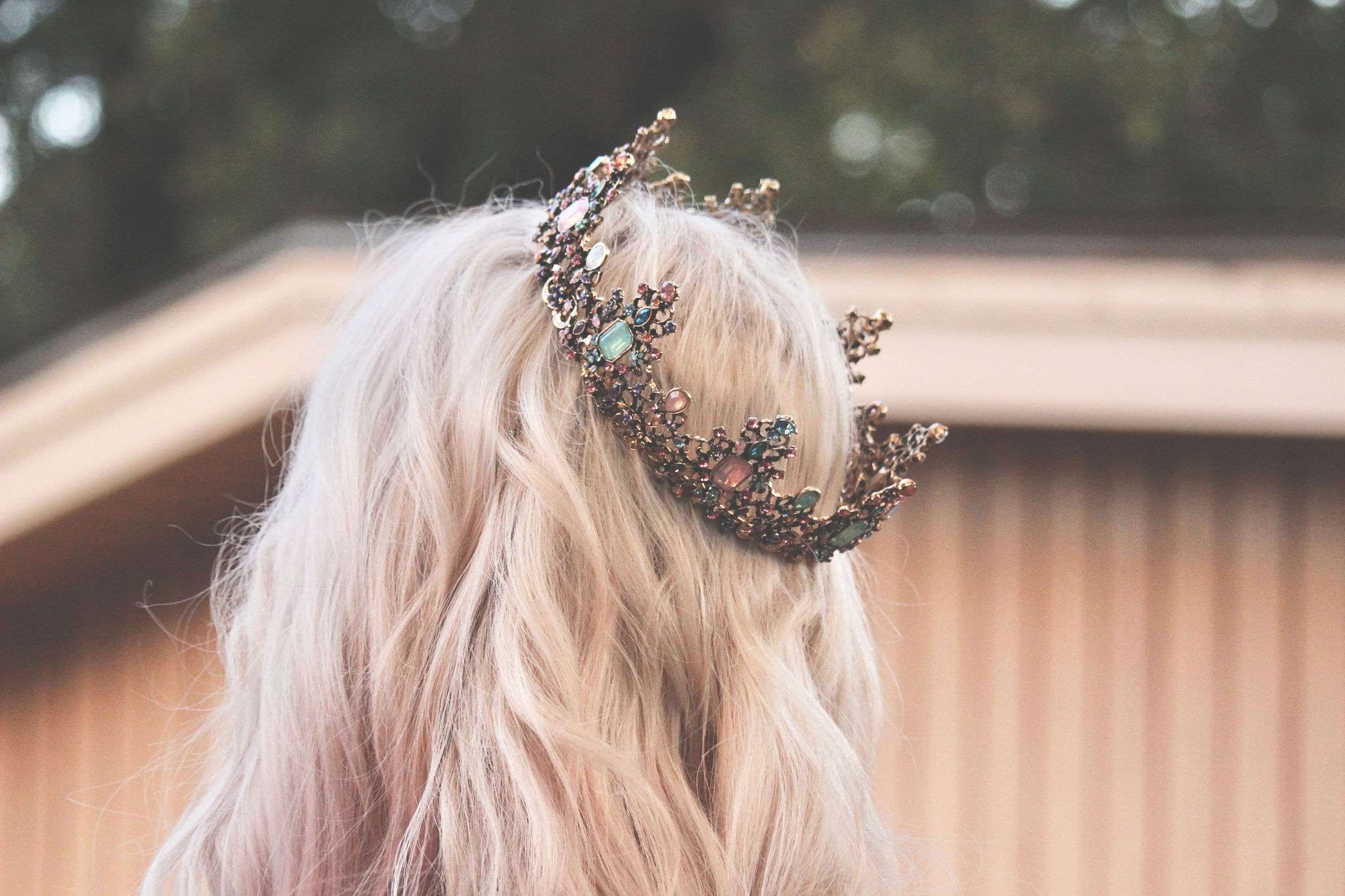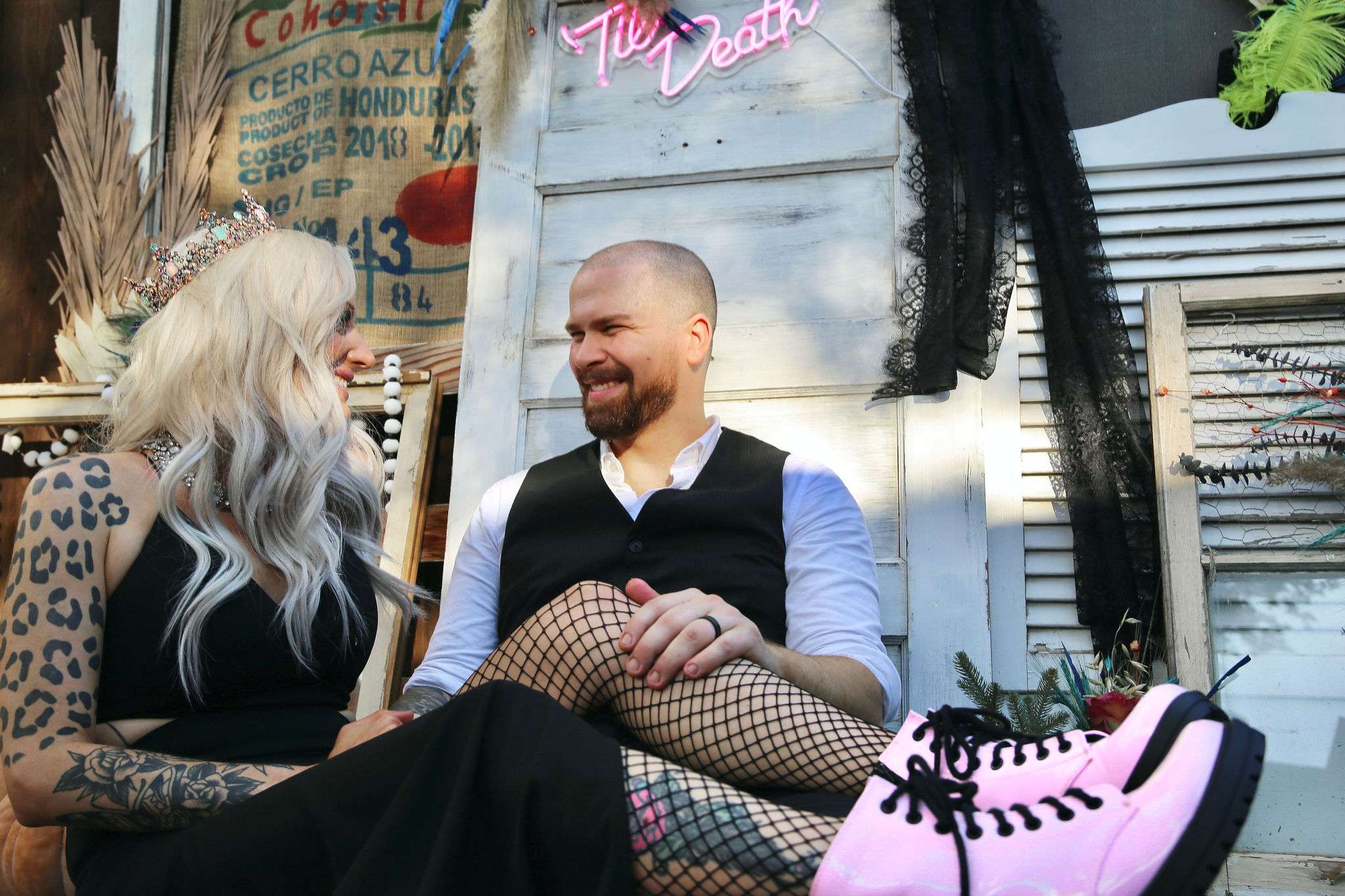 When asked about advice for other couples planning an alternative wedding, Hallie concluded, "It's YOUR day. Not your mum's, your dad's, your BFF's or your crazy distant relatives, it's YOURS. Do what honours you both, and nothing else matters."