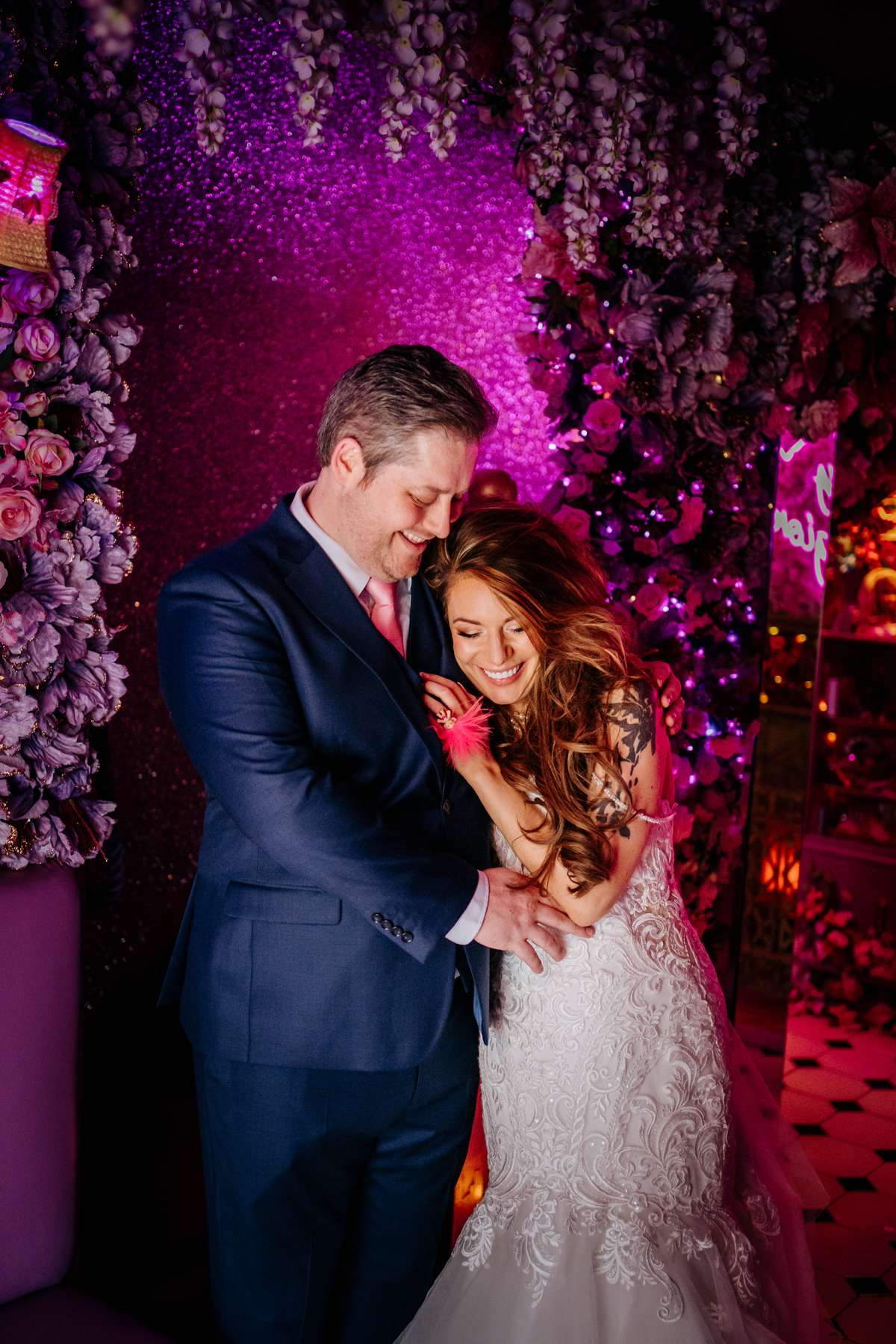 If you've read your new copy of Rock n Roll Bride magazine already, you will recognise the location of Krystina and Jamie's wedding, because it was held at the same place we did our cover shoot, Eaton House Studio in Essex. Their love for all things kitsch and glamorous set the tone of the day, and inspired by the decor in their own home, there was no-where else more perfect for them to get married.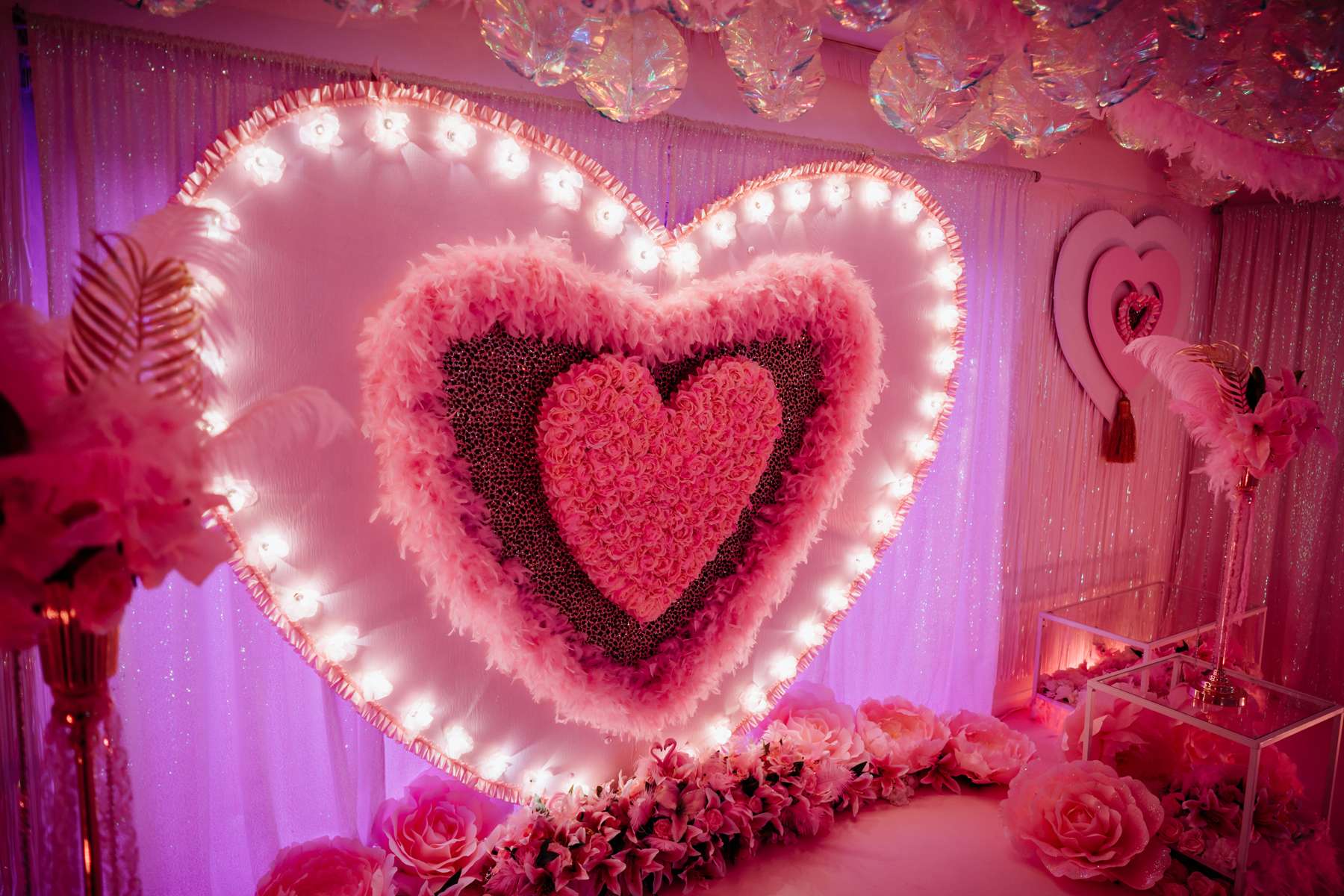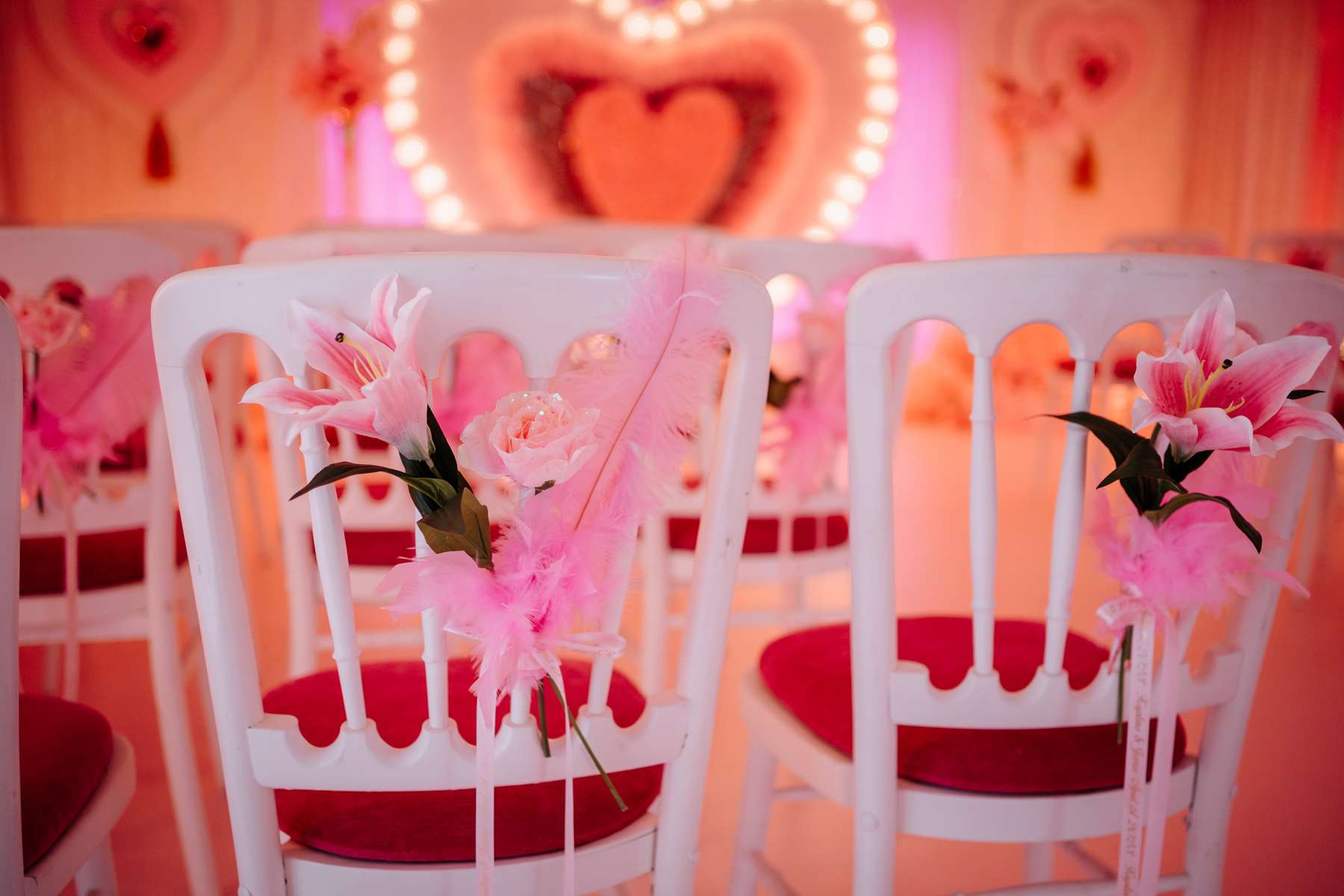 Their wedding theme centred around their love of pink, feathers and leopard print. As the bride told us, "Getting married in a massive pink house and having a comical ceremony that included Ru Paul quotes as well as a life sized RuPaul cut out made our day pretty unique. We also had drag karaoke to finish off the night!"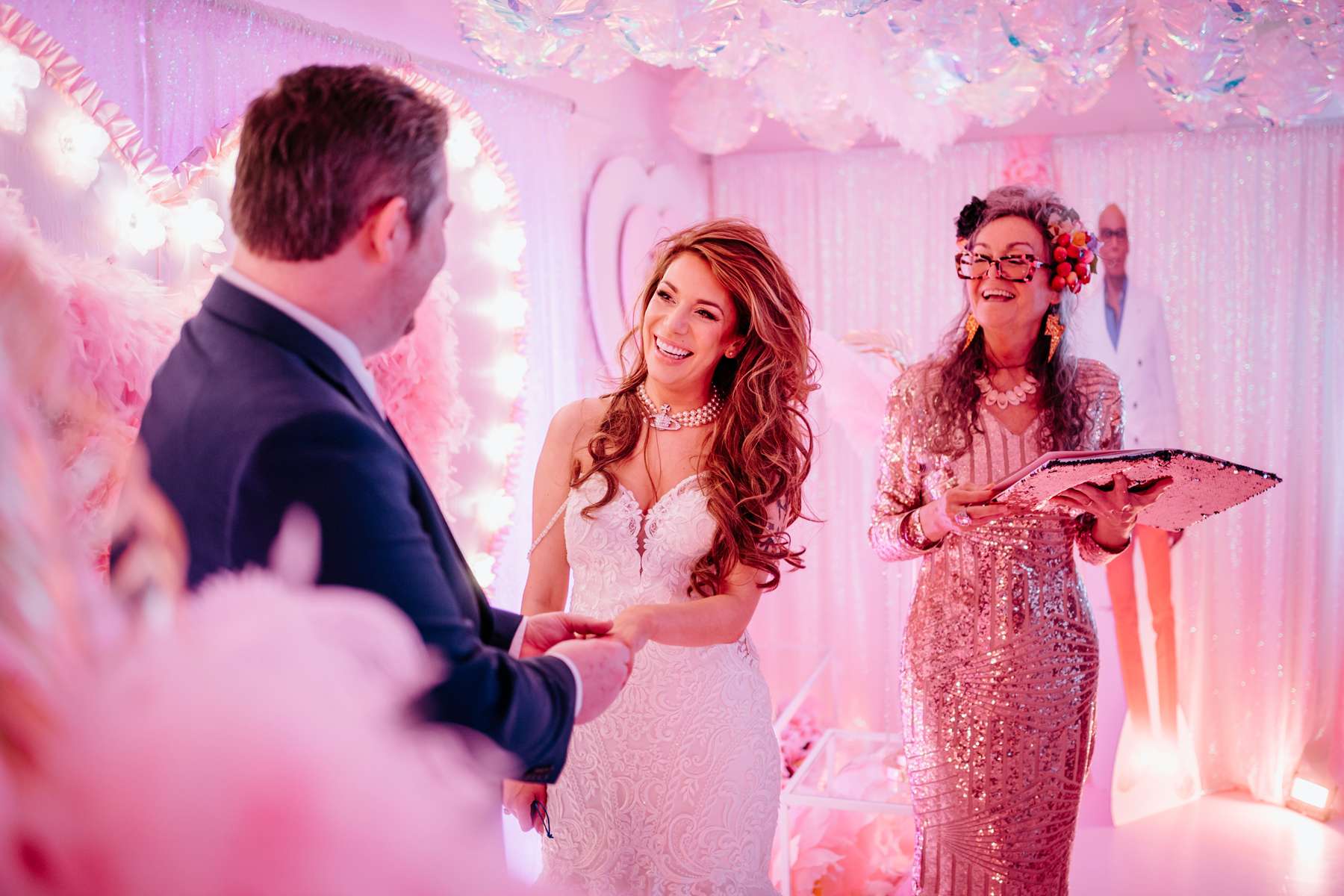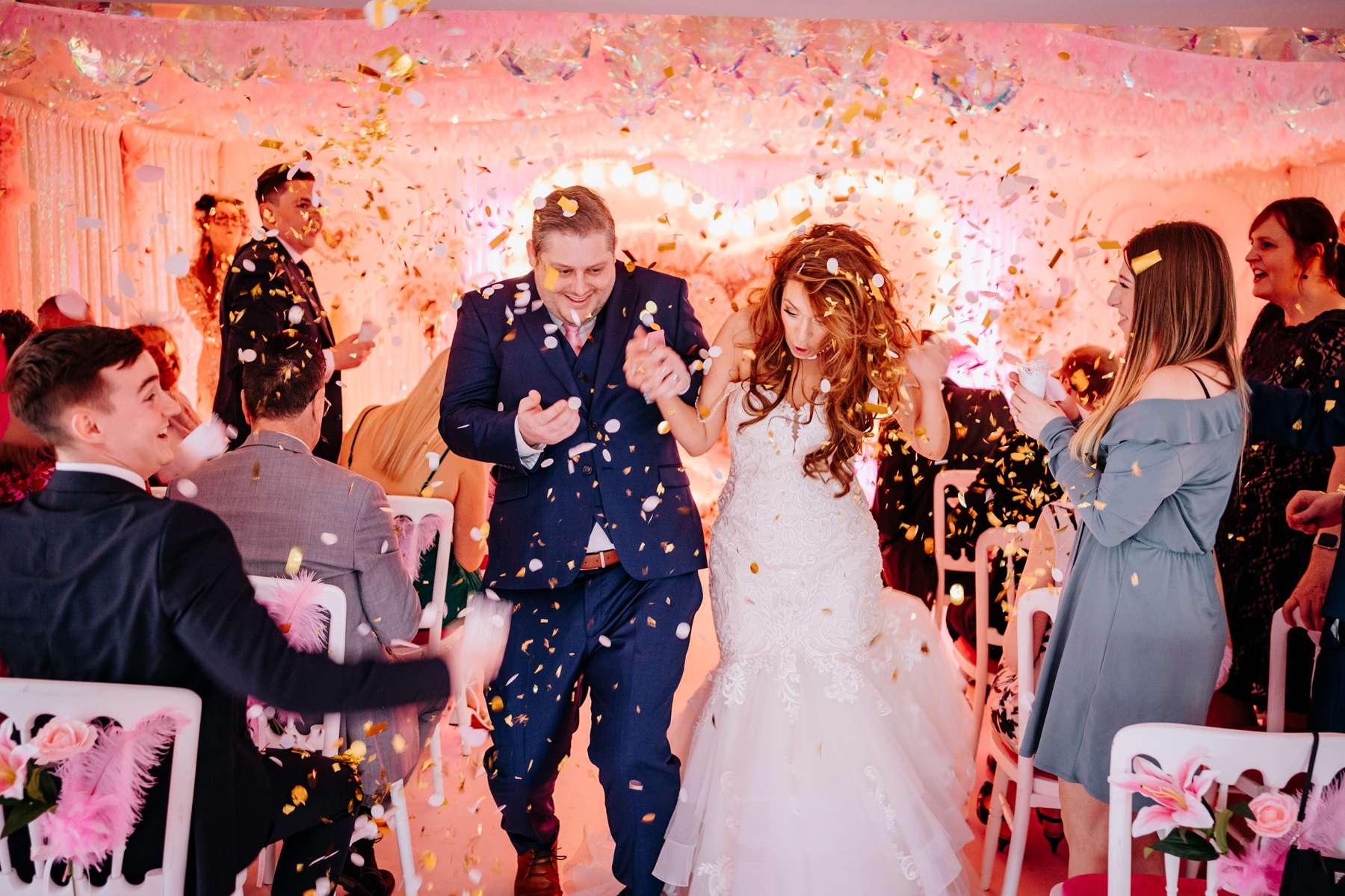 Krystina walked down the aisle to As the World Falls Down by David Bowie and they walked back up the aisle together as husband and wife to You & Me Song by the Wannadies. They made their own playlist for the day and hearing all their favourite songs throughout the celebrations was a real highlight.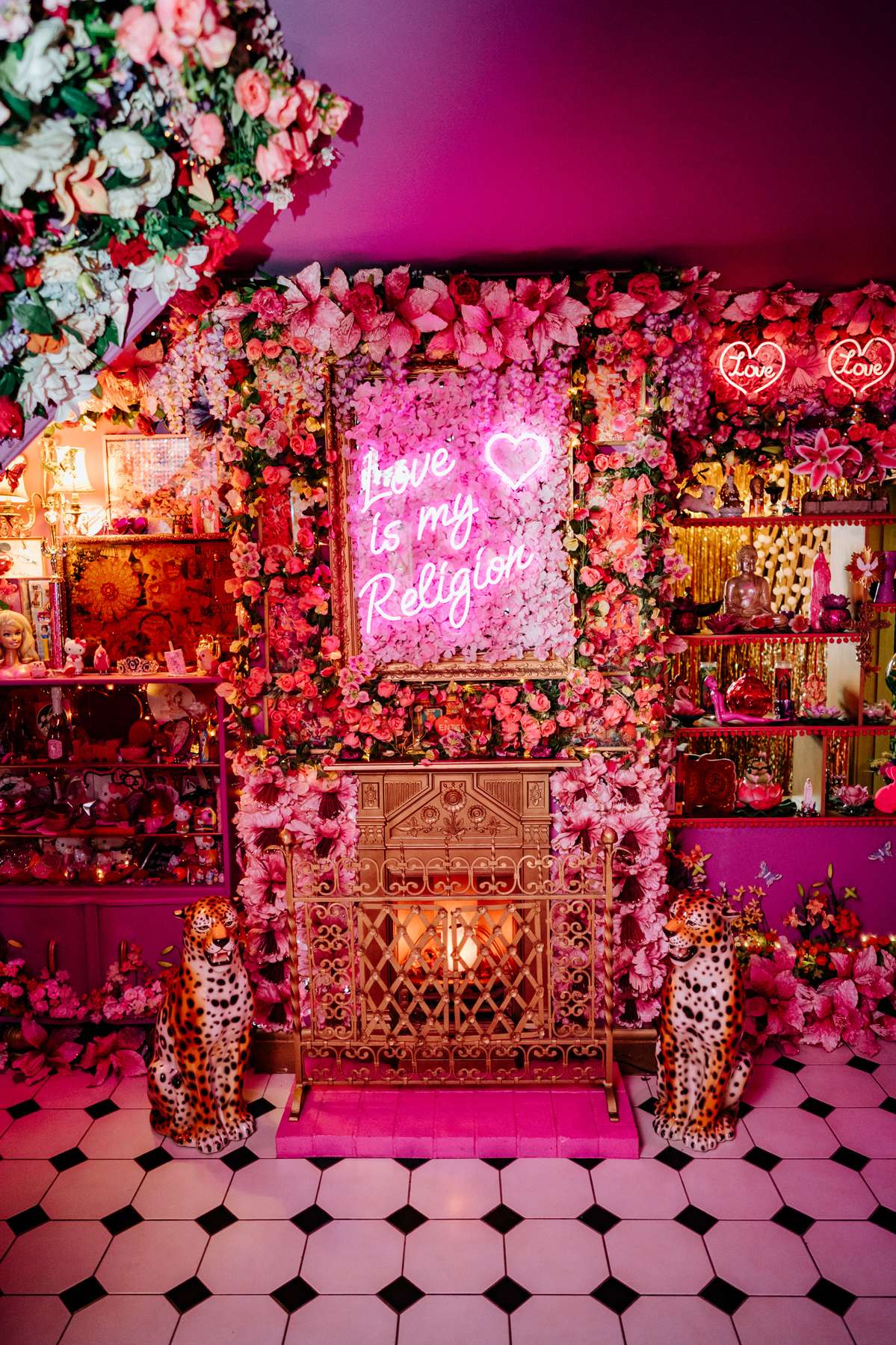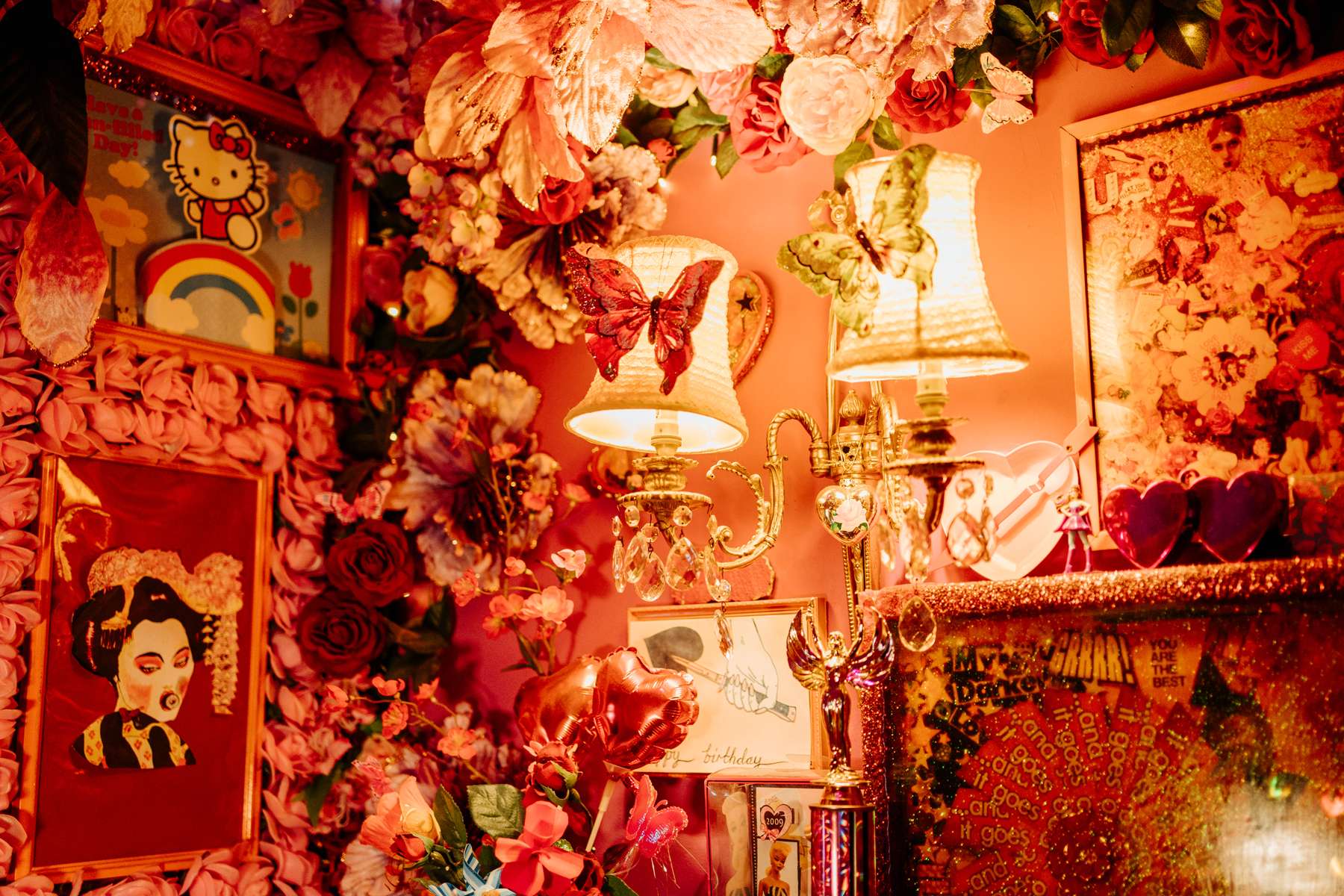 "Our advice for other couples would be to use an experienced wedding planner", Krystina said. "They take care of so many small, what seem like insignificant things that really make a difference to the whole experience running smoothly. Buy your own alcohol if you can and hire a mixologist to serve it."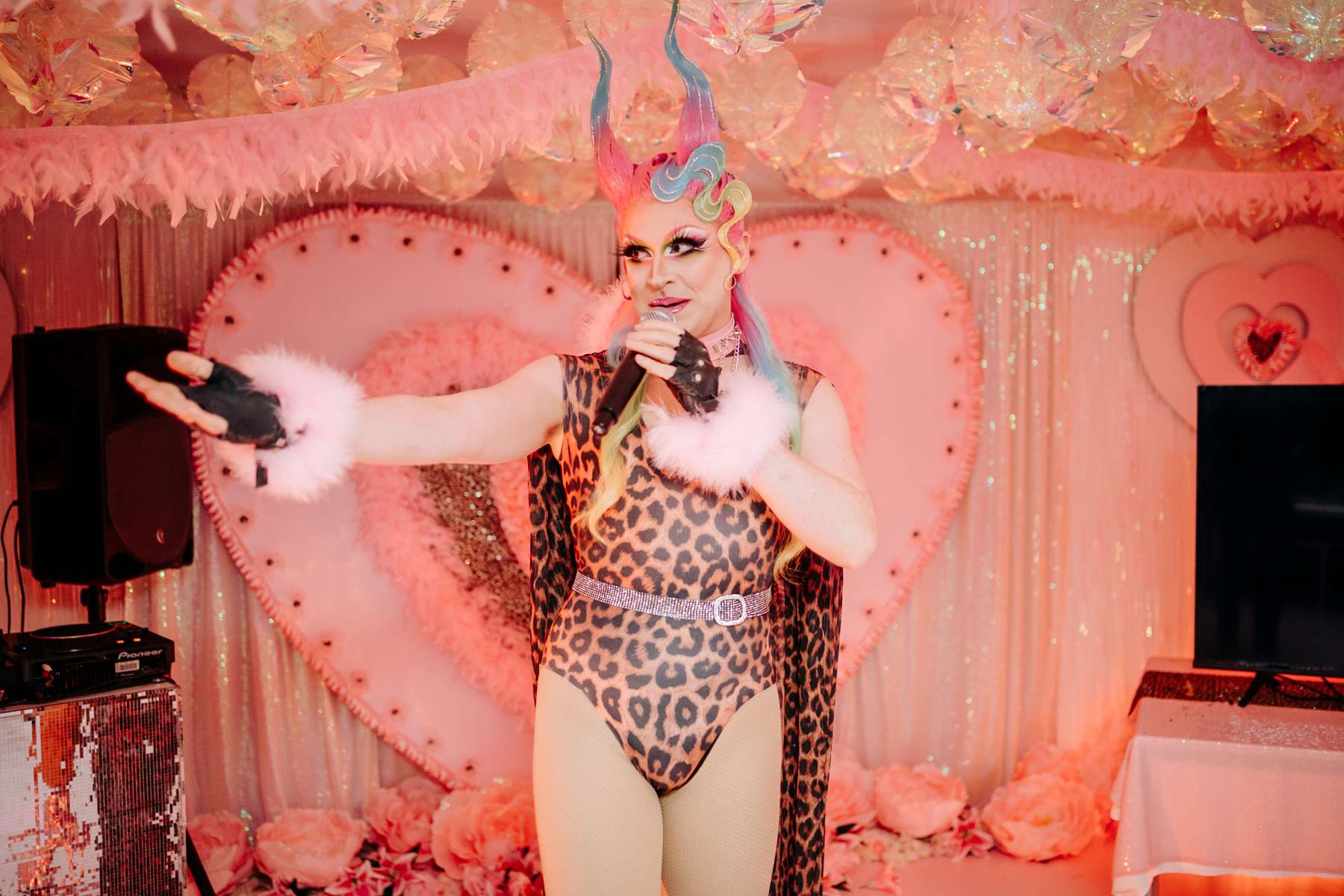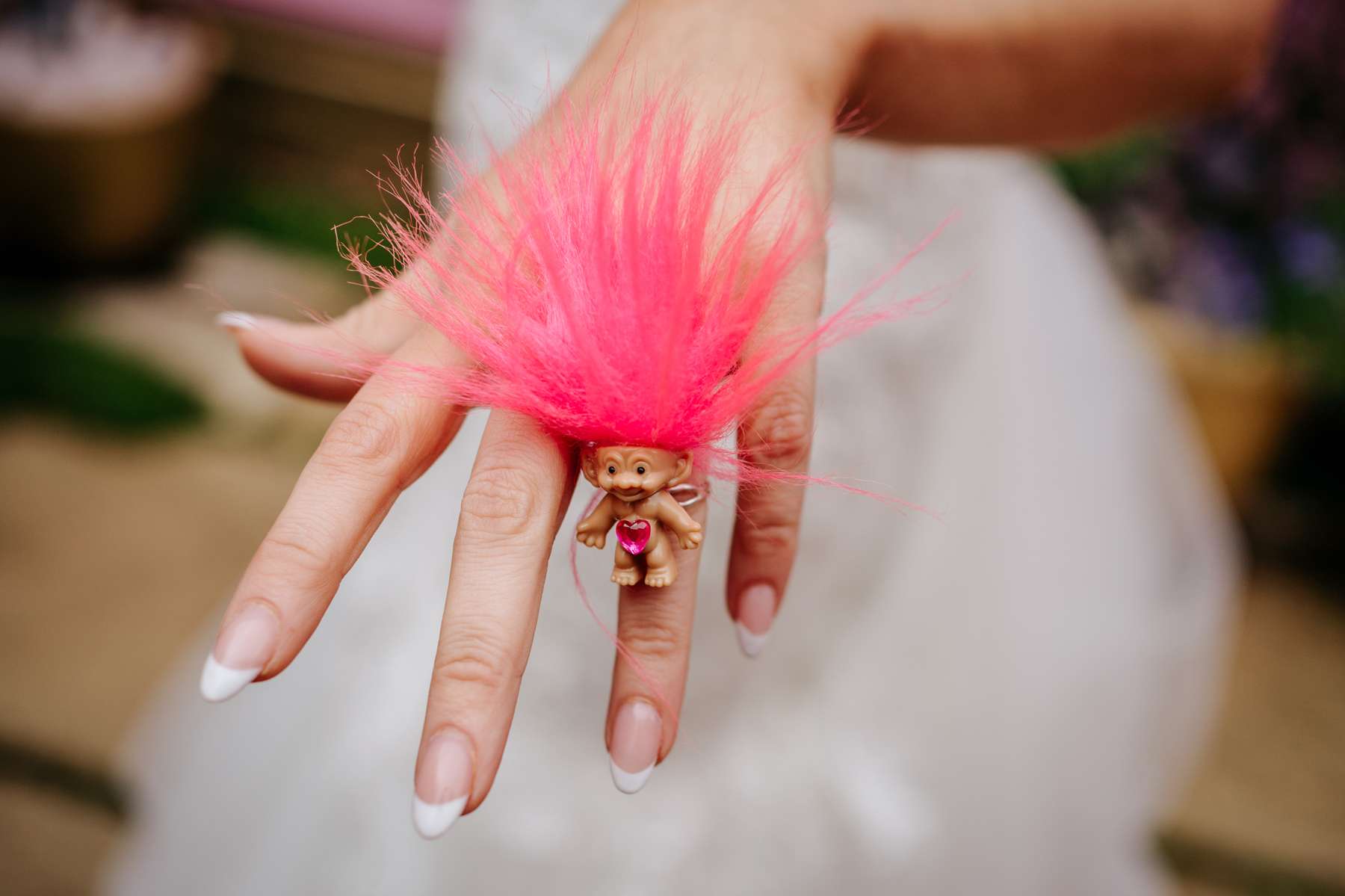 "Also, use a good photographer. It makes such a difference when they manage to capture the day flawlessly. When we look back at our photos we are so happy because it actually makes us relive the day."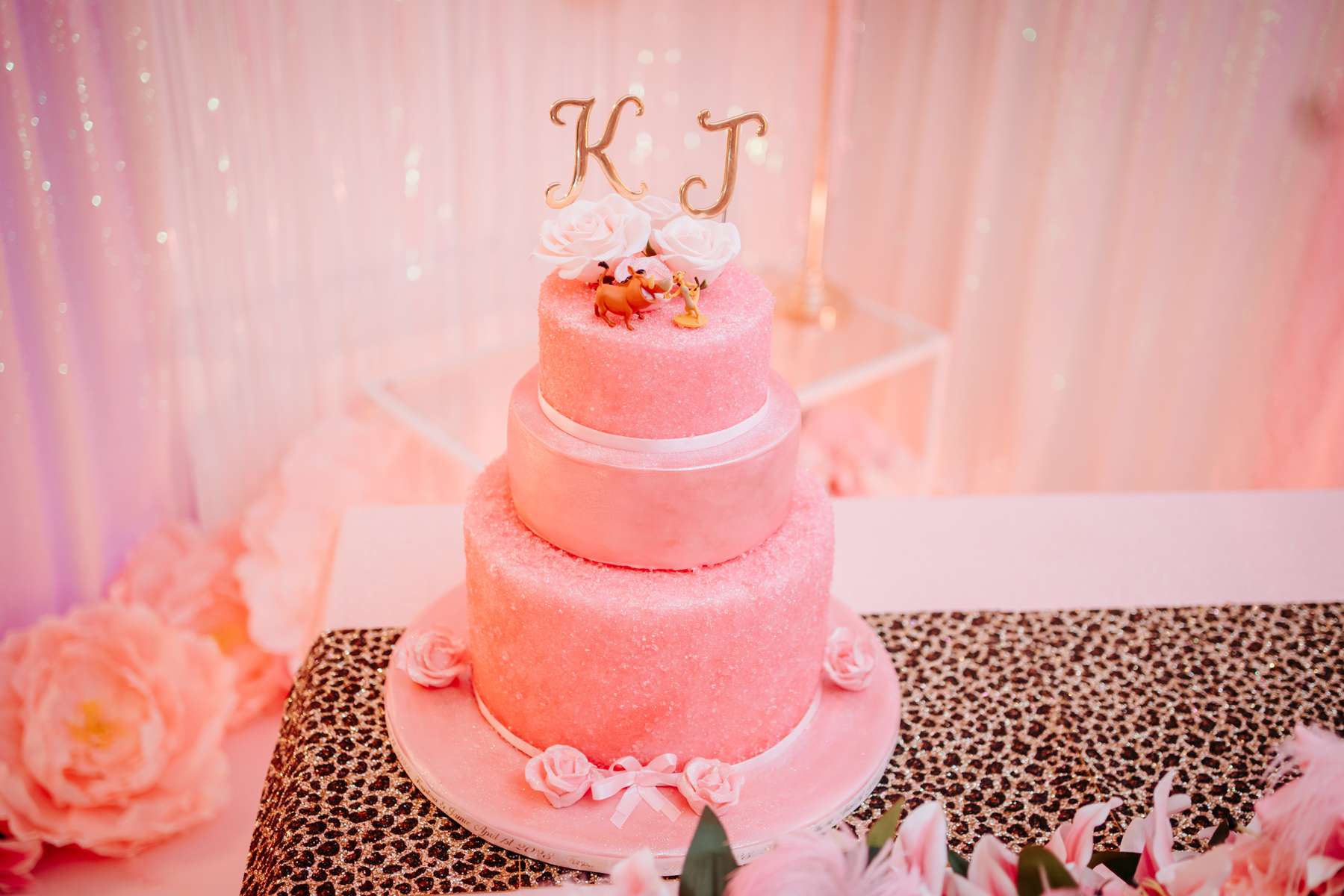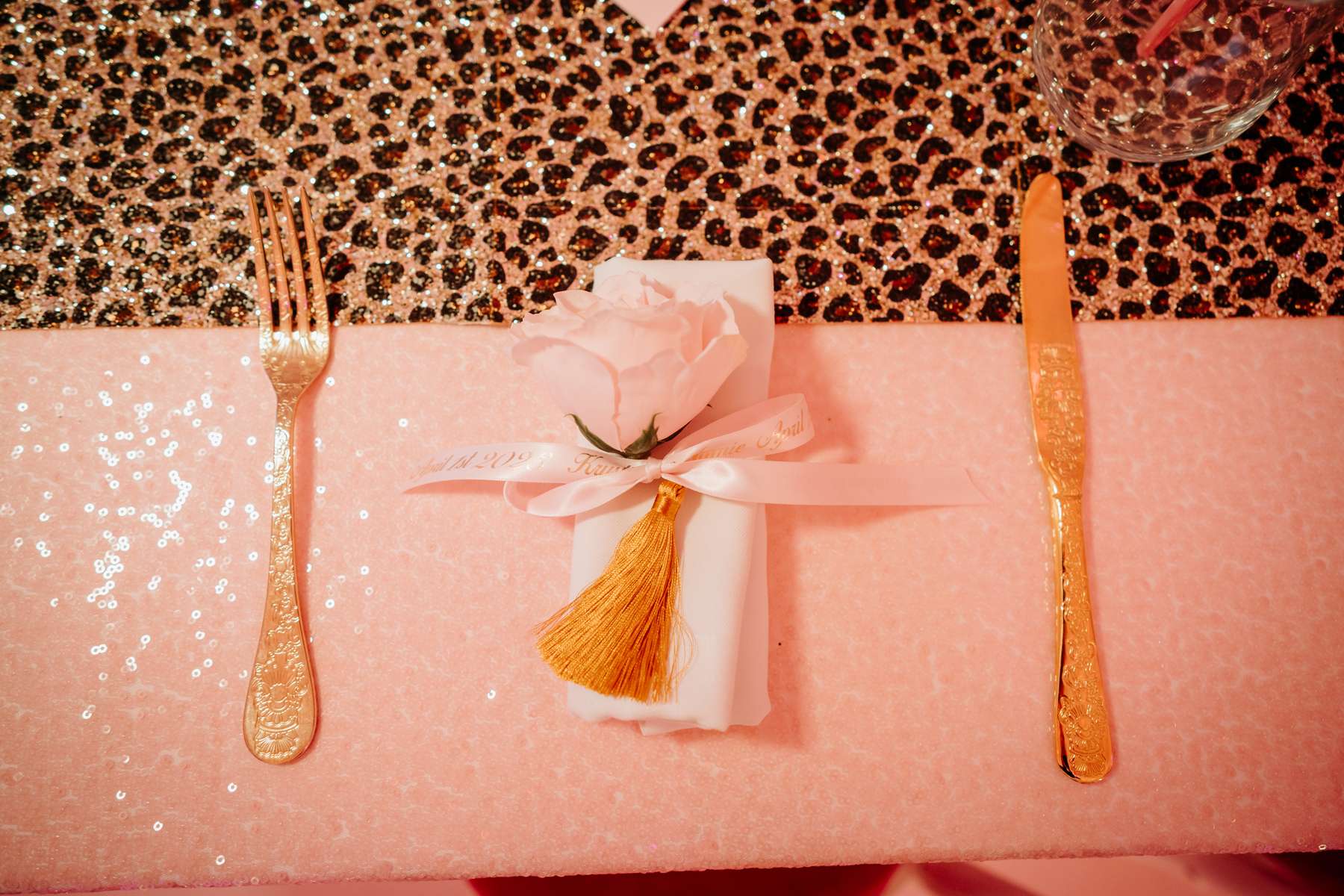 "We are beyond happy that we chose Amy and the team at Eaton House Studio to help us with our wedding weekend", she concluded. "Everything just seemed to fall into place and we couldn't have thought of a better venue to get married in. From the celebrant, to the photographer, to the decor, the service – everything was amazing. The team made our day so special. We are already thinking of hiring the house again for our first wedding anniversary. We want to do it all over again!"