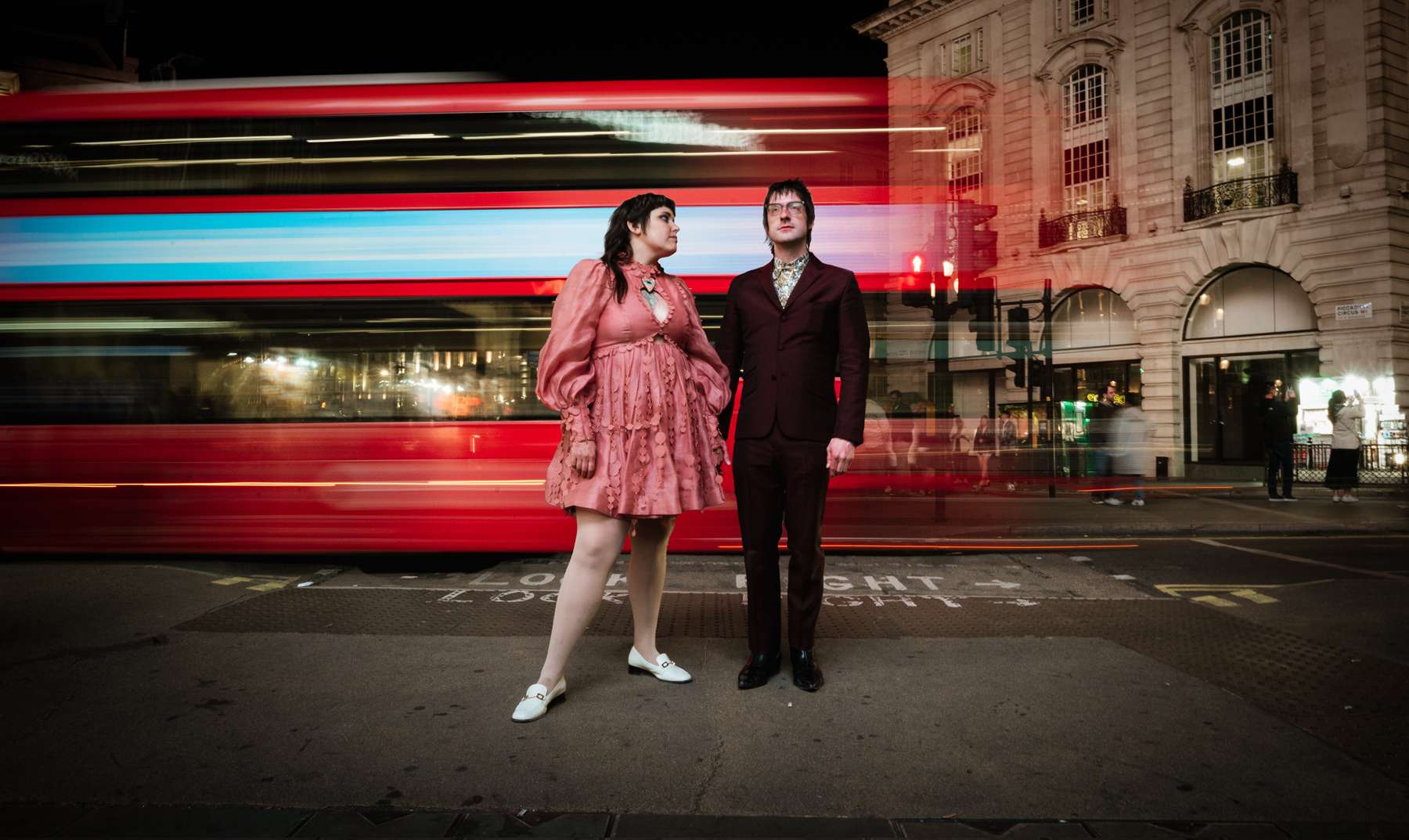 With Jackie hailing from the United States and Sean from the East End of London, their wedding was an unforgettable mix of British charm and American flair. Their love story unfolded in the heart of London, taking their guests on a wild tour from Hoxton to Piccadilly.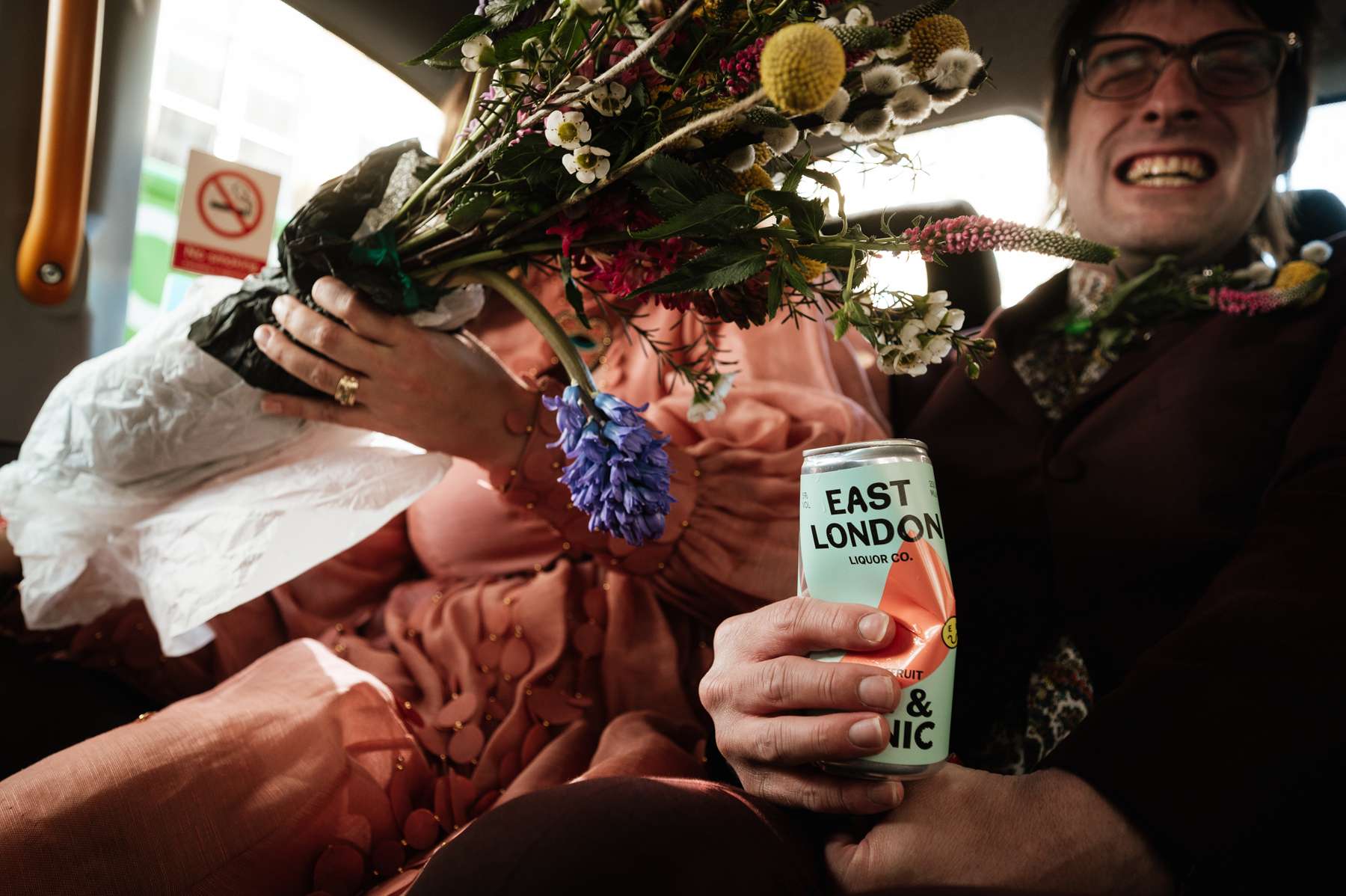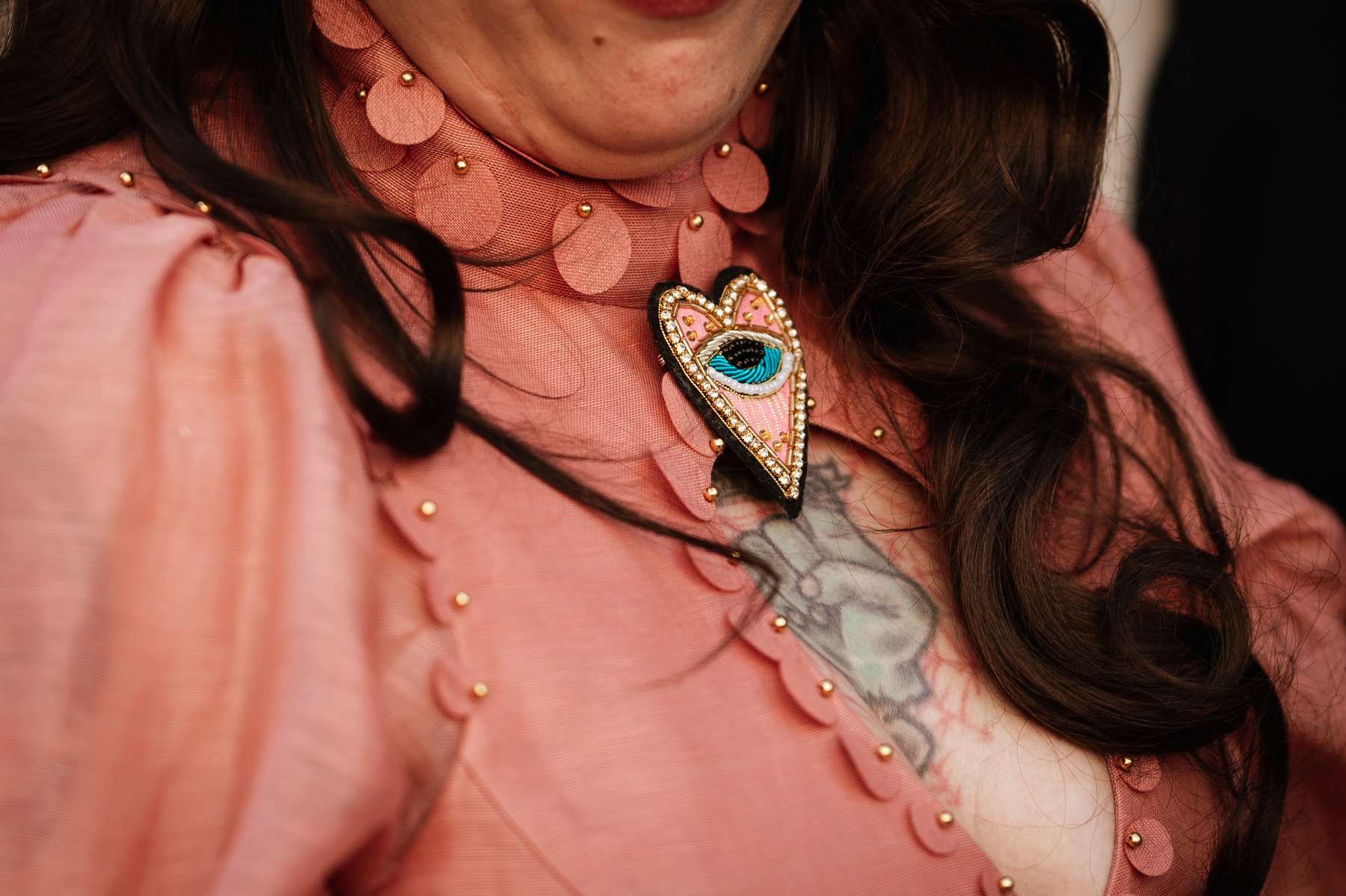 Jackie and Sean had a clear vision for their wedding: they wanted it to be a quick yet meaningful ceremony followed by a big knees up celebration. They didn't set out with a specific theme in mind, but rather focused on creating a day that truly represented them. "We went into the planning process saying that we were absolutely not going to have a traditional wedding," Jackie told us. "We ended up choosing a wedding with almost all of the traditional parts included – haha!"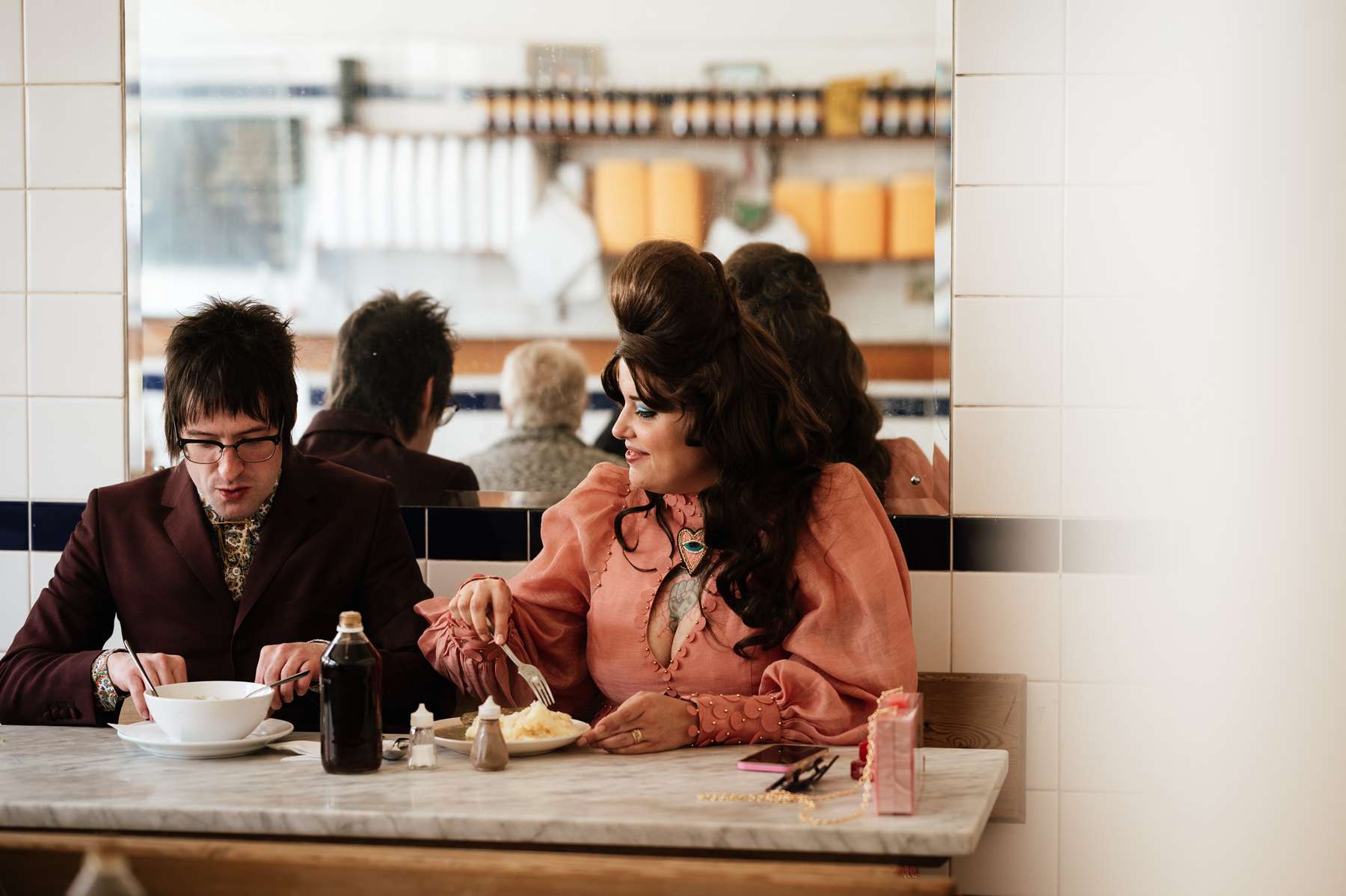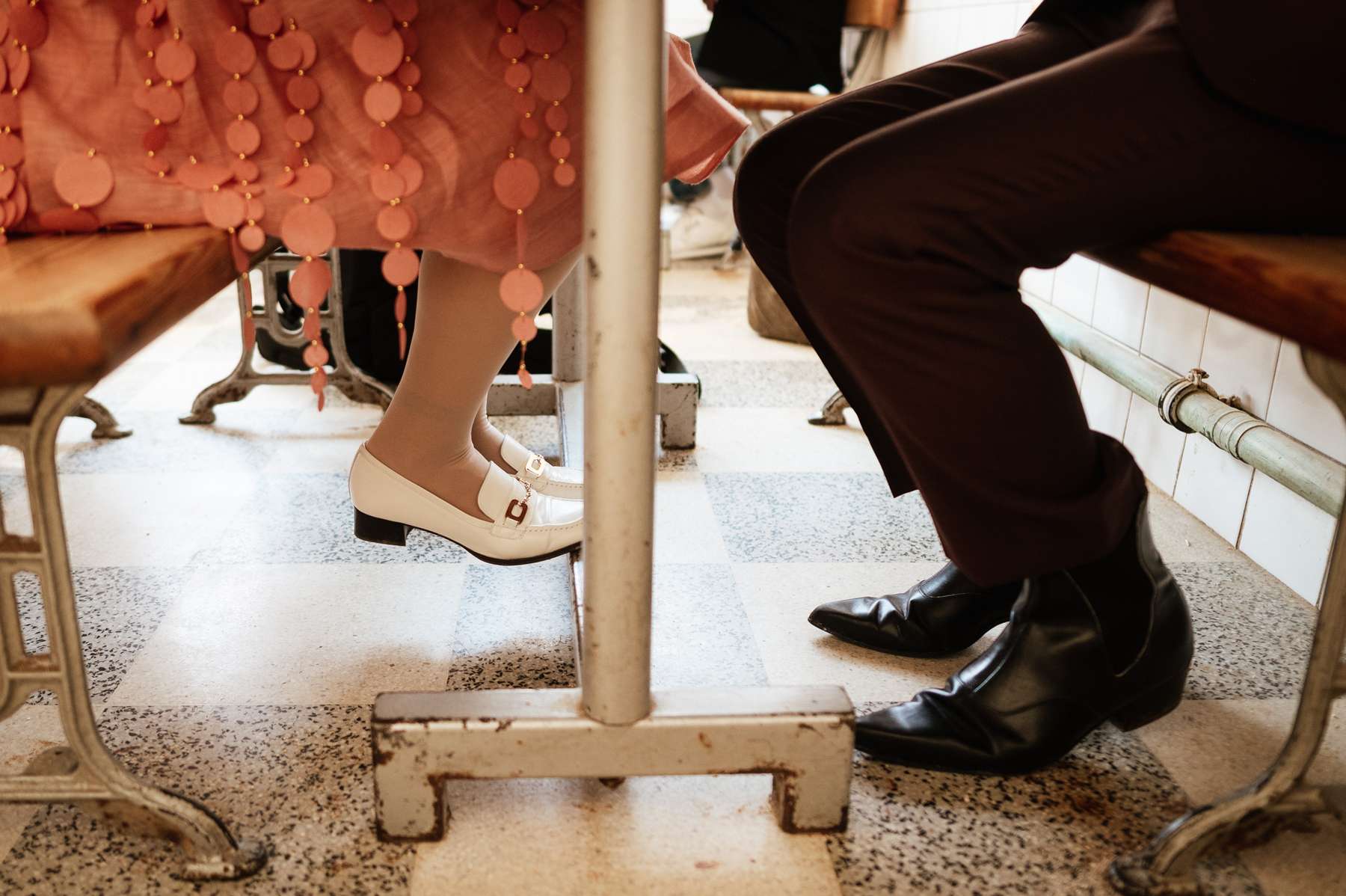 Planning a wedding is never easy, but for Jackie and Sean, it came with an extra layer of complexity. They live in Atlanta, Georgia, while their wedding was set to take place in London. Moreover, the pandemic added its own set of challenges to the mix. Despite the distance and uncertainties, they were determined to make their dream wedding a reality.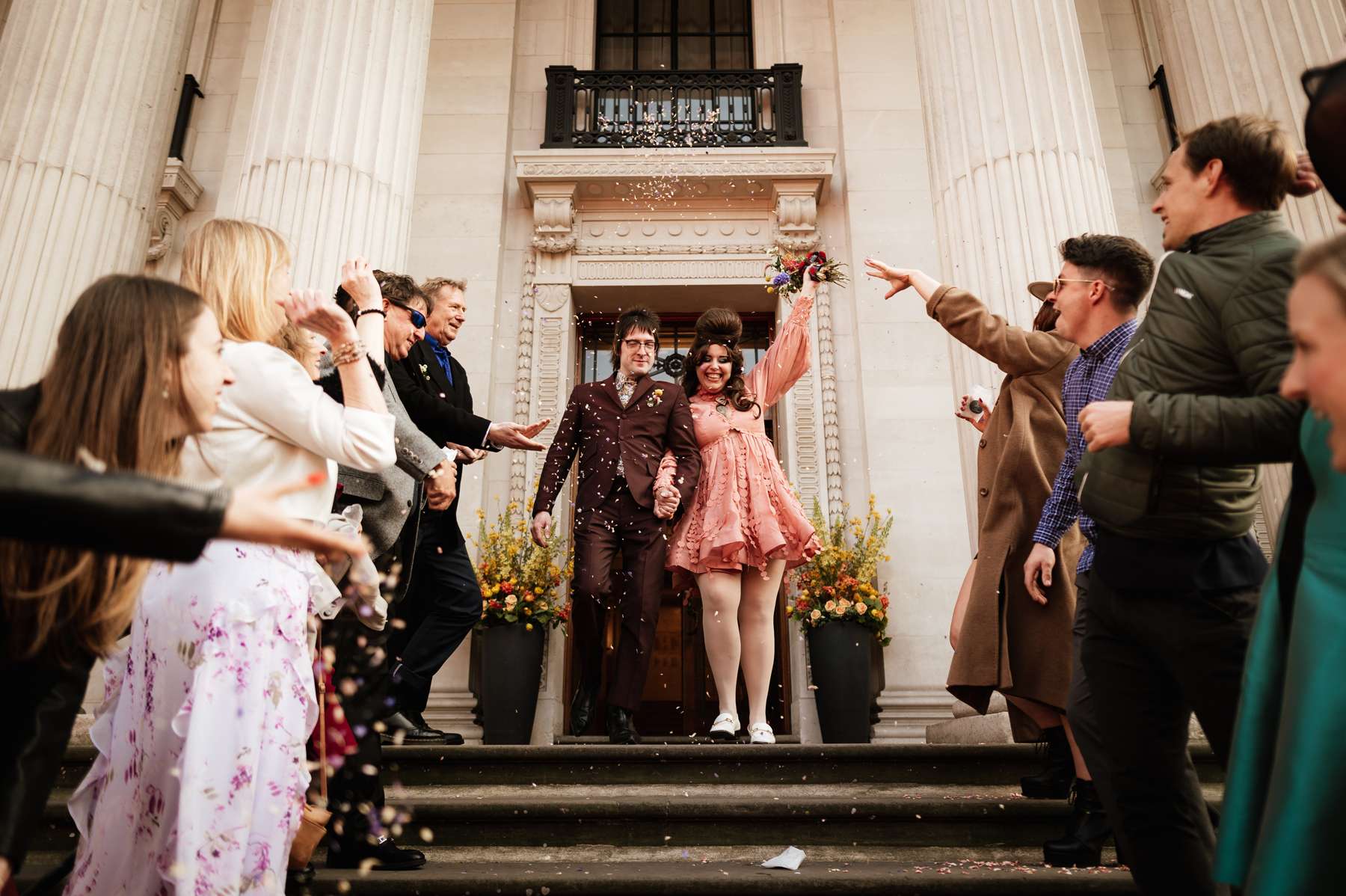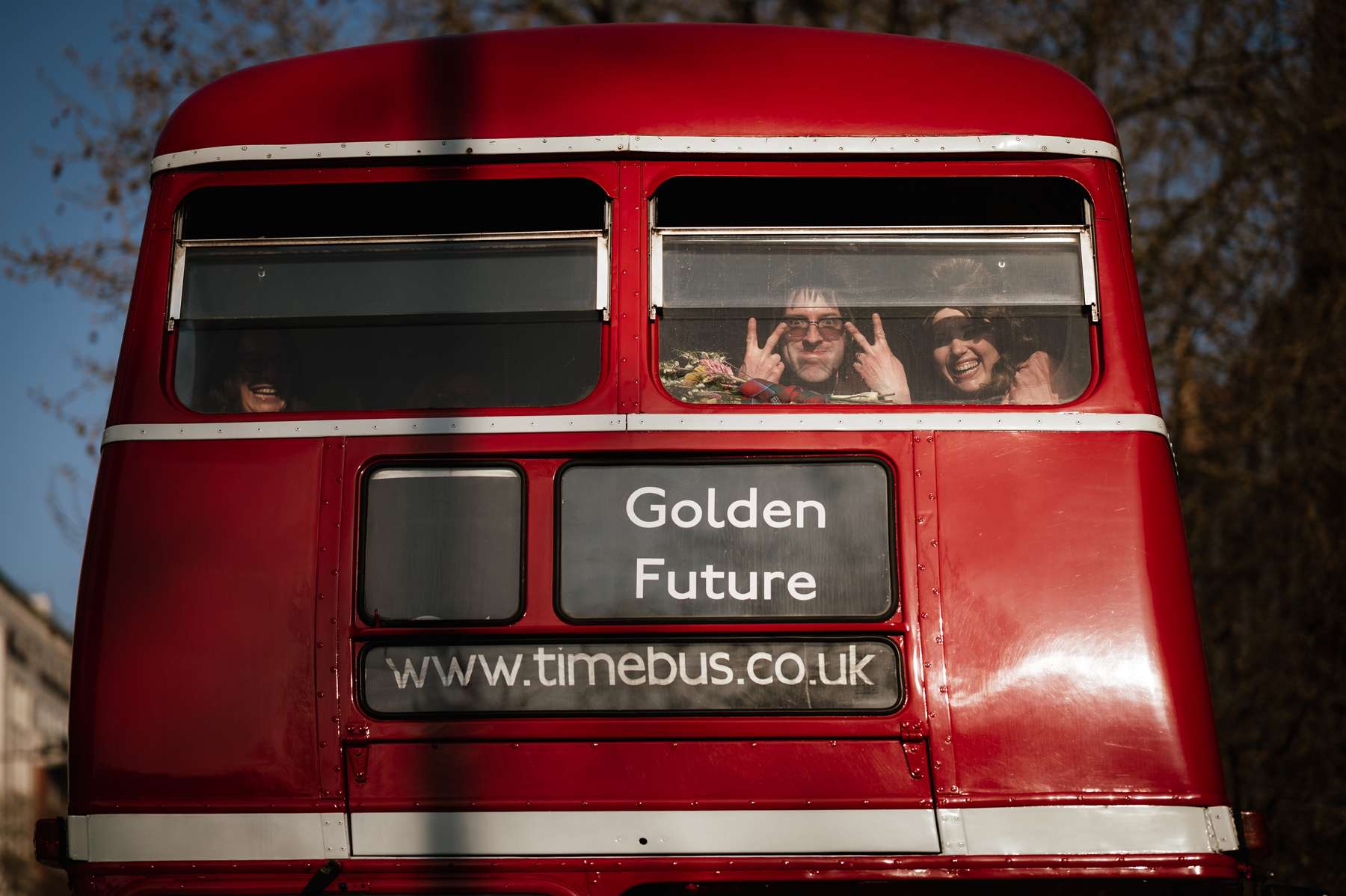 The day kicked off with the couple enjoying pie and mash together in Hoxton. They then met all their guests in a local pub before heading over to their ceremony location, Old Marylebone Town Hall, as a group. They specifically chose this location as it's where Paul and Linda McCartney got married. Their playlist reflected their rock 'n'roll tastes too and included songs like Perfect Day by Lou Reed, Be My Baby by The Ronettes and Real Love by The Beatles. They exited to Lust For Life by Iggy Pop.
"During the processional, Sean and I were accompanied by both of our parents and my niece served as the flowergirl", Jackie explained. "We wrote our ceremony script and vows by piecing together the bits we liked the most from various civil and pagan ceremonies."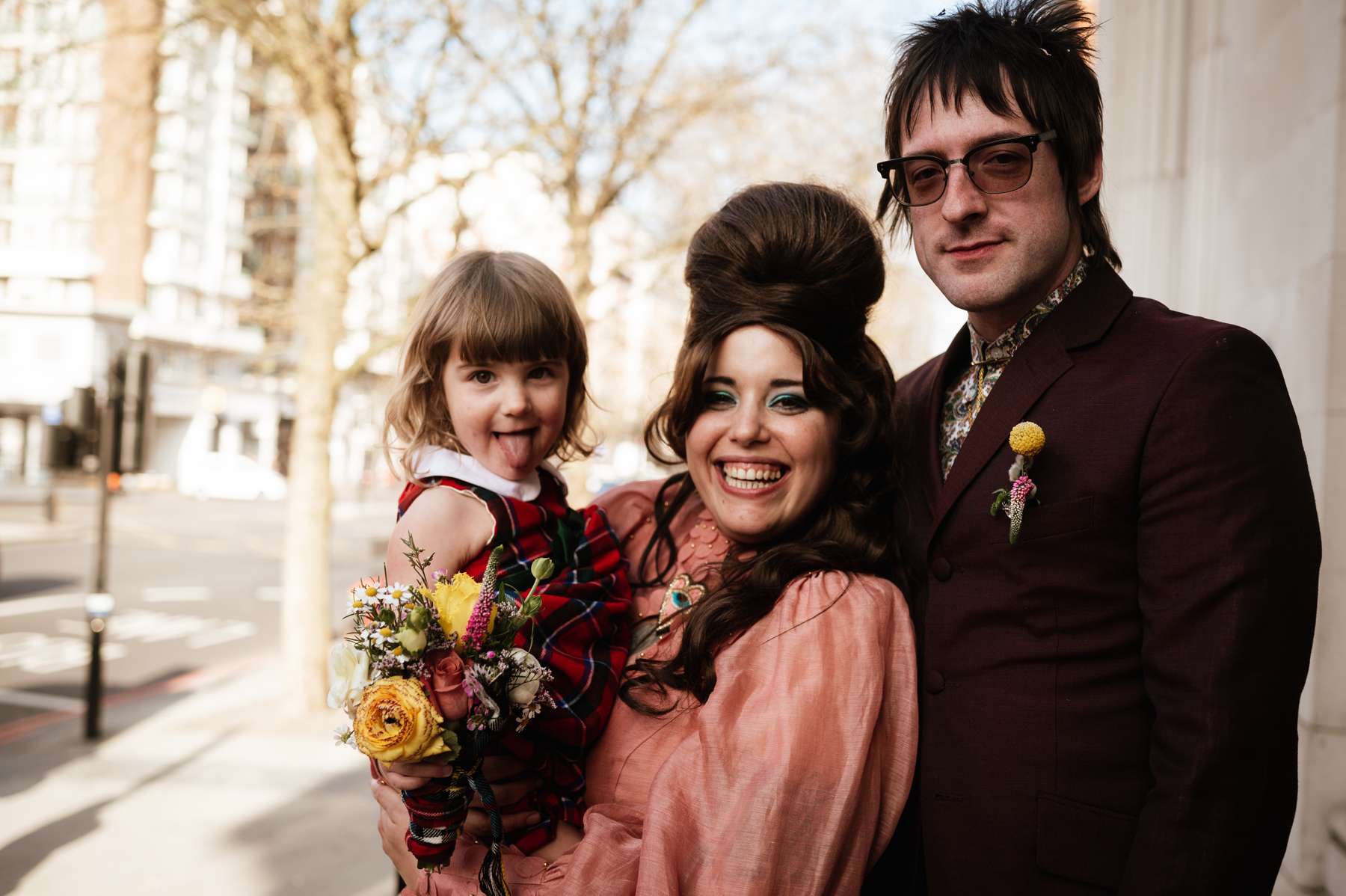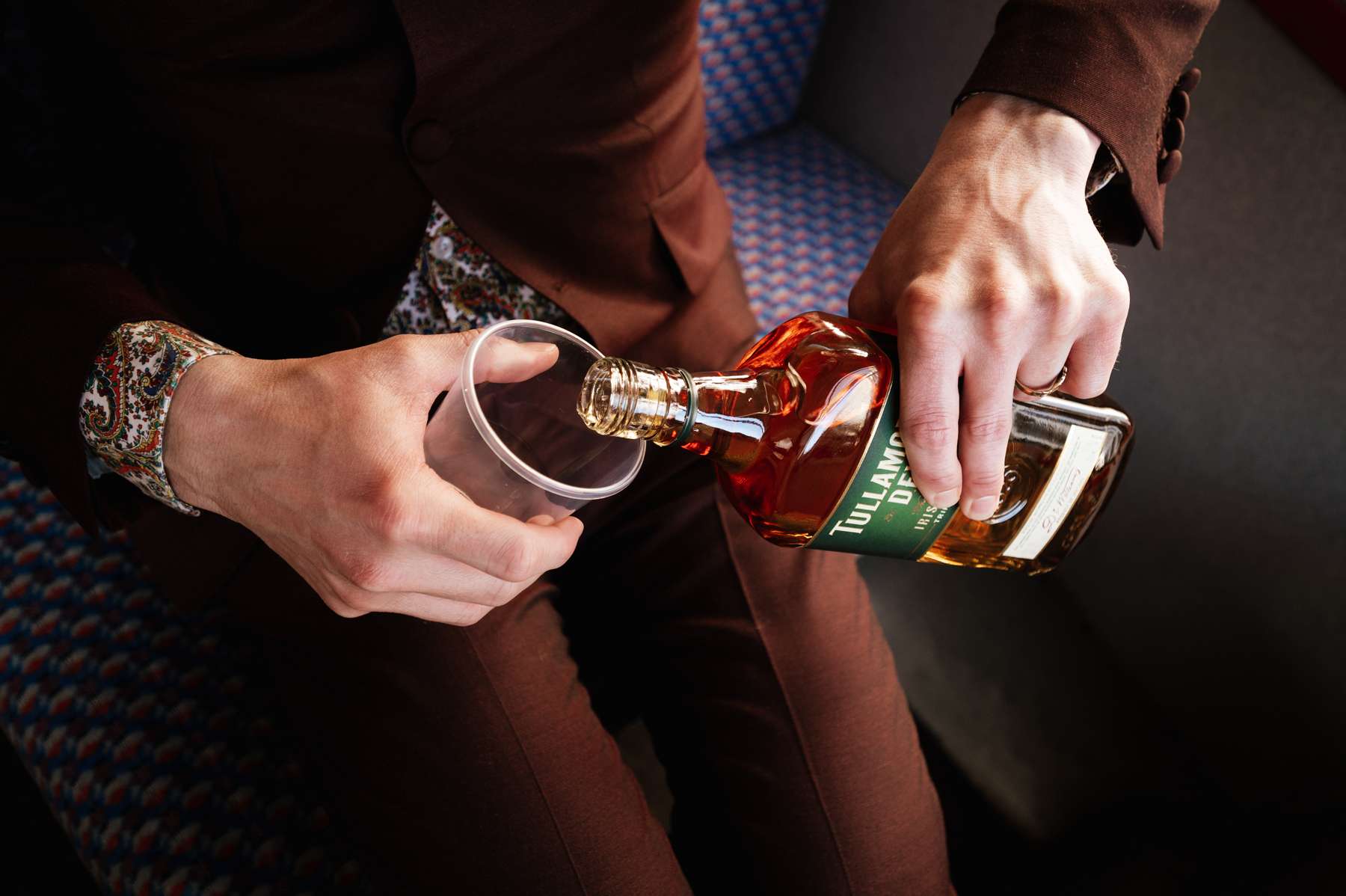 The reception was where the real fun began. They booked the upstairs room of The Queens Head, a quintessential London pub located steps away from Piccadilly Circus. While they had never been there before, it turned out to be the perfect choice.
"I think Sean and I are in full agreement that all of our reception was the best part", Jackie said. "After our ceremony, we all loaded on to a vintage double decker bus and rode over to the pub. The booze rules were sort of unclear for the bus, but luckily my maid of honour snuck on a bottle of champagne, a bottle of whiskey, and a bottle of Campari! The jury is still out on whether or not we were dirty rule breakers, but it was a very fun bus ride!"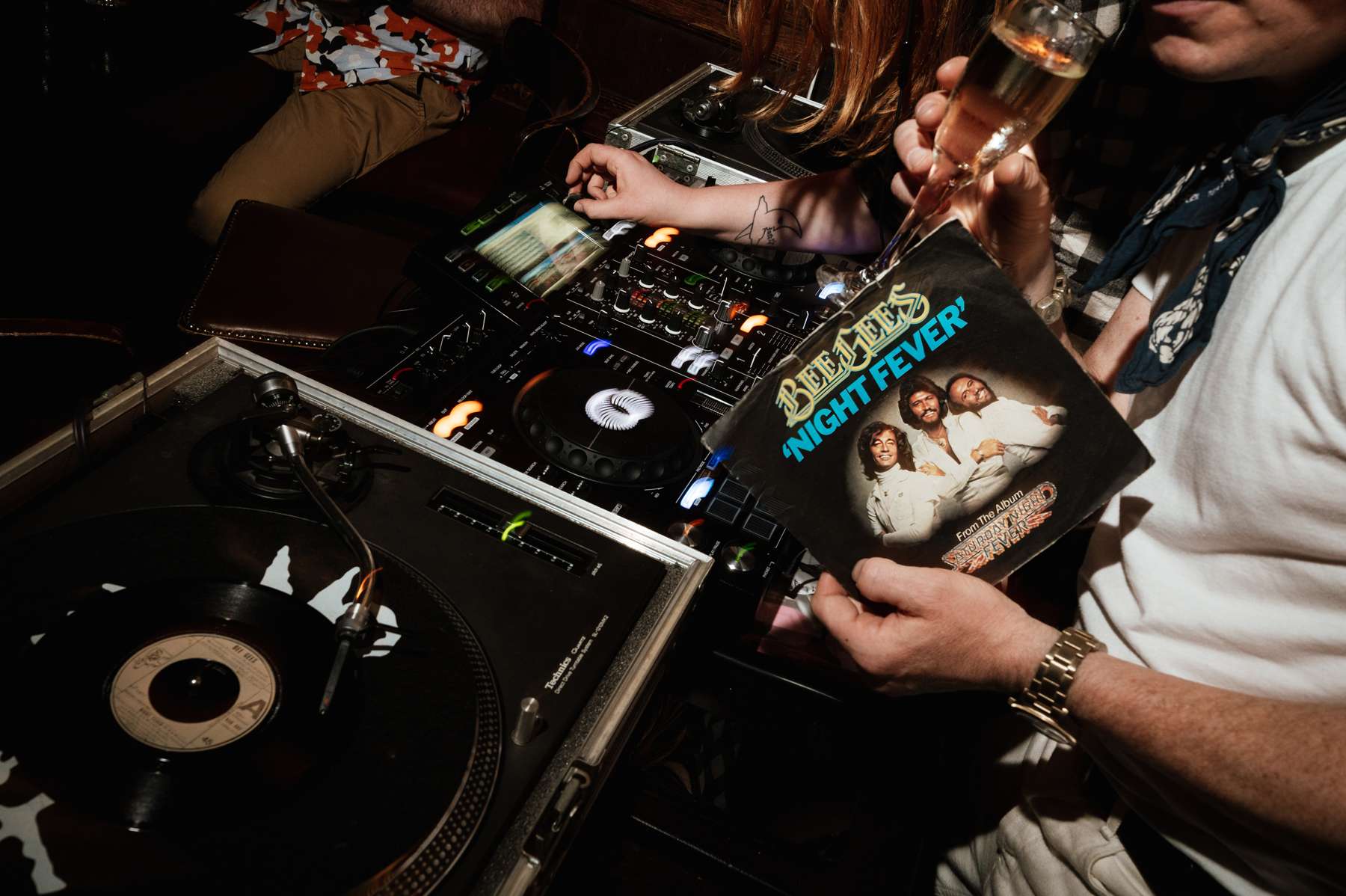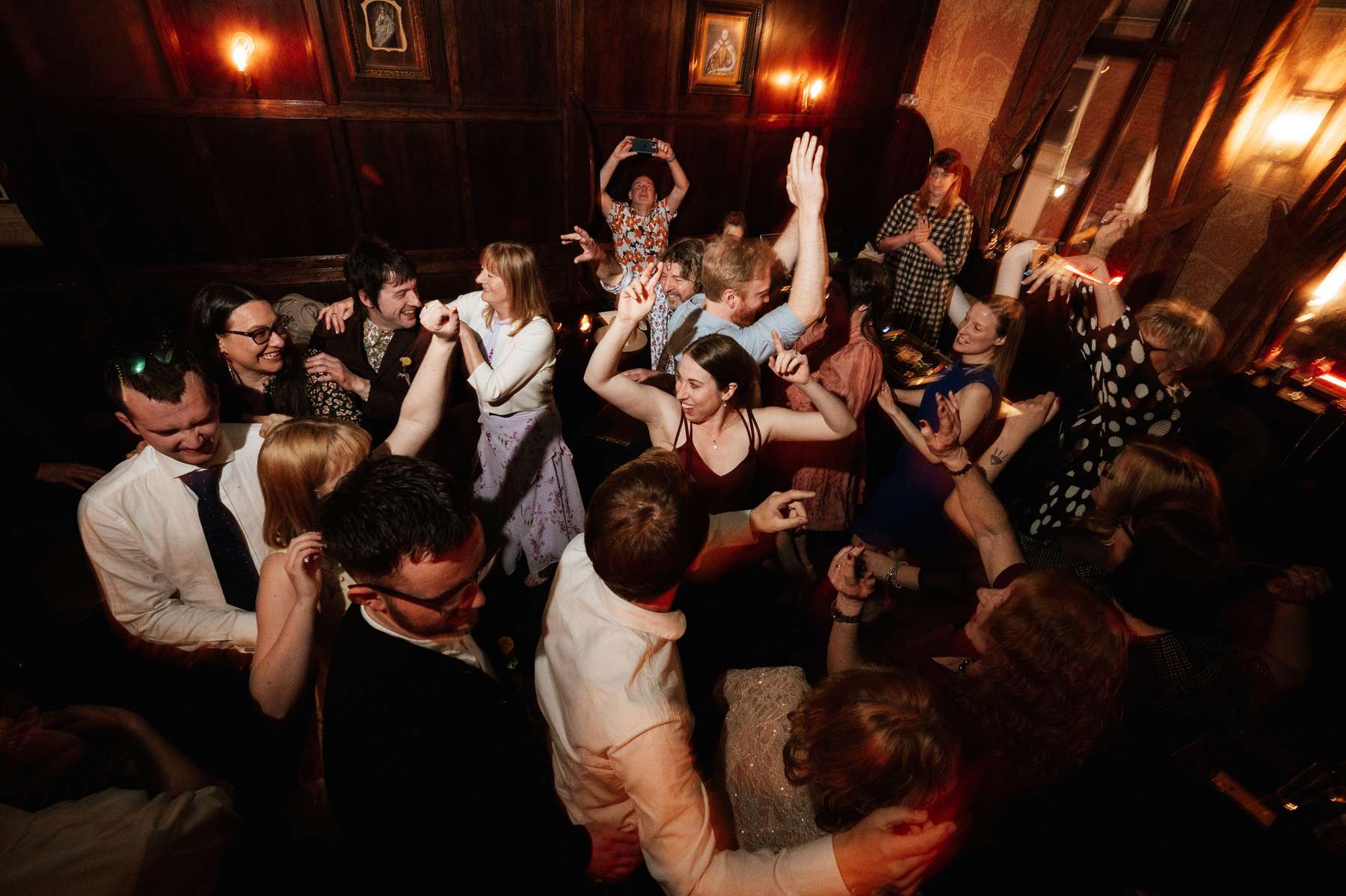 "Sean and I tend to surround ourselves with very fun people, so the dancing began almost immediately after we arrived to the pub. Our pals Daisy and Danny over at Heavenly Records DJ'd the entire evening and did a fantastic job."
The culinary choices were equally delightful, opting for traditional British grub such as steak and kidney pies and a selection of British cheeses. Their cake, baked by Lily Vanilli, was not only a visual treat but also a delicious one.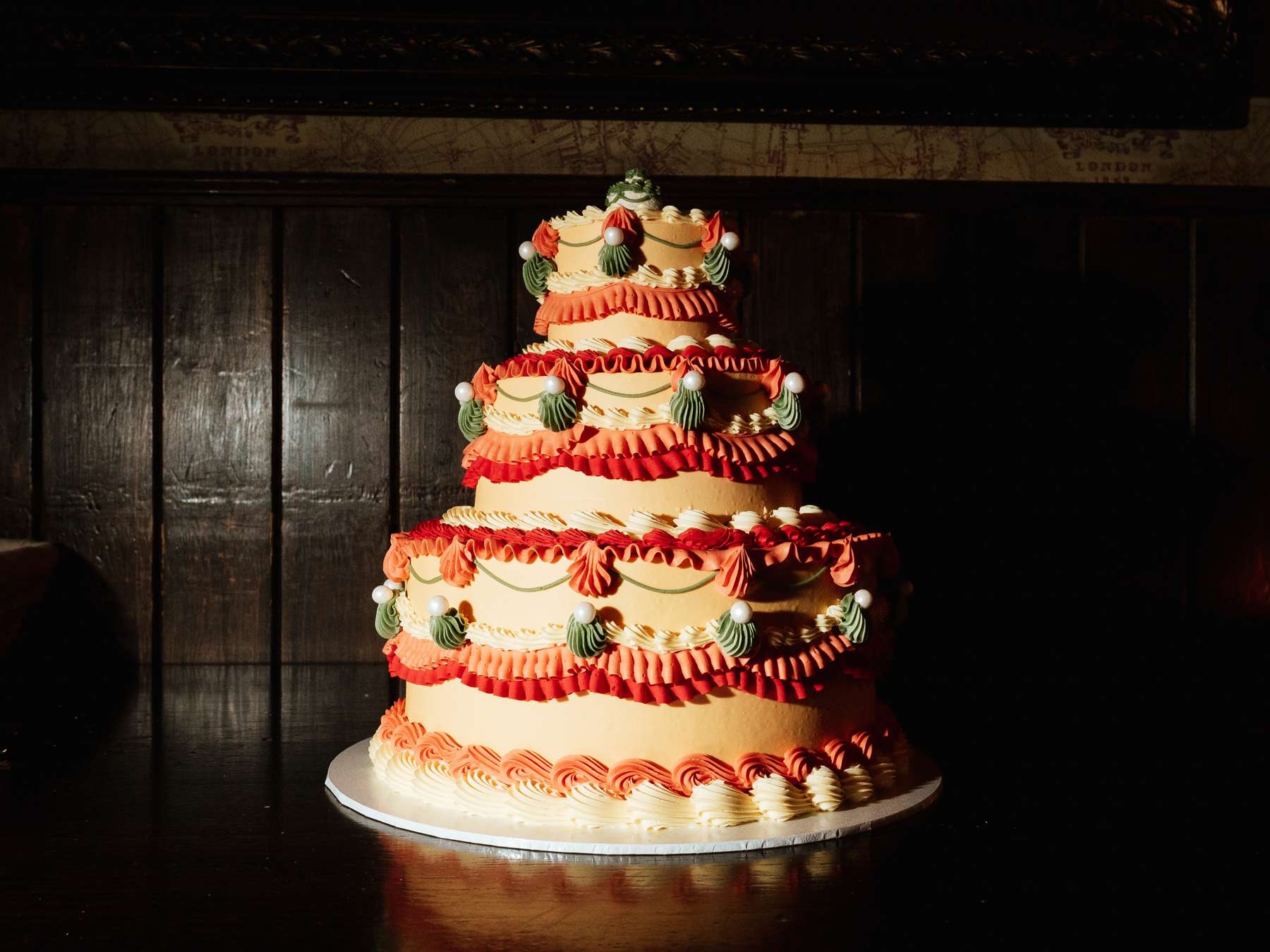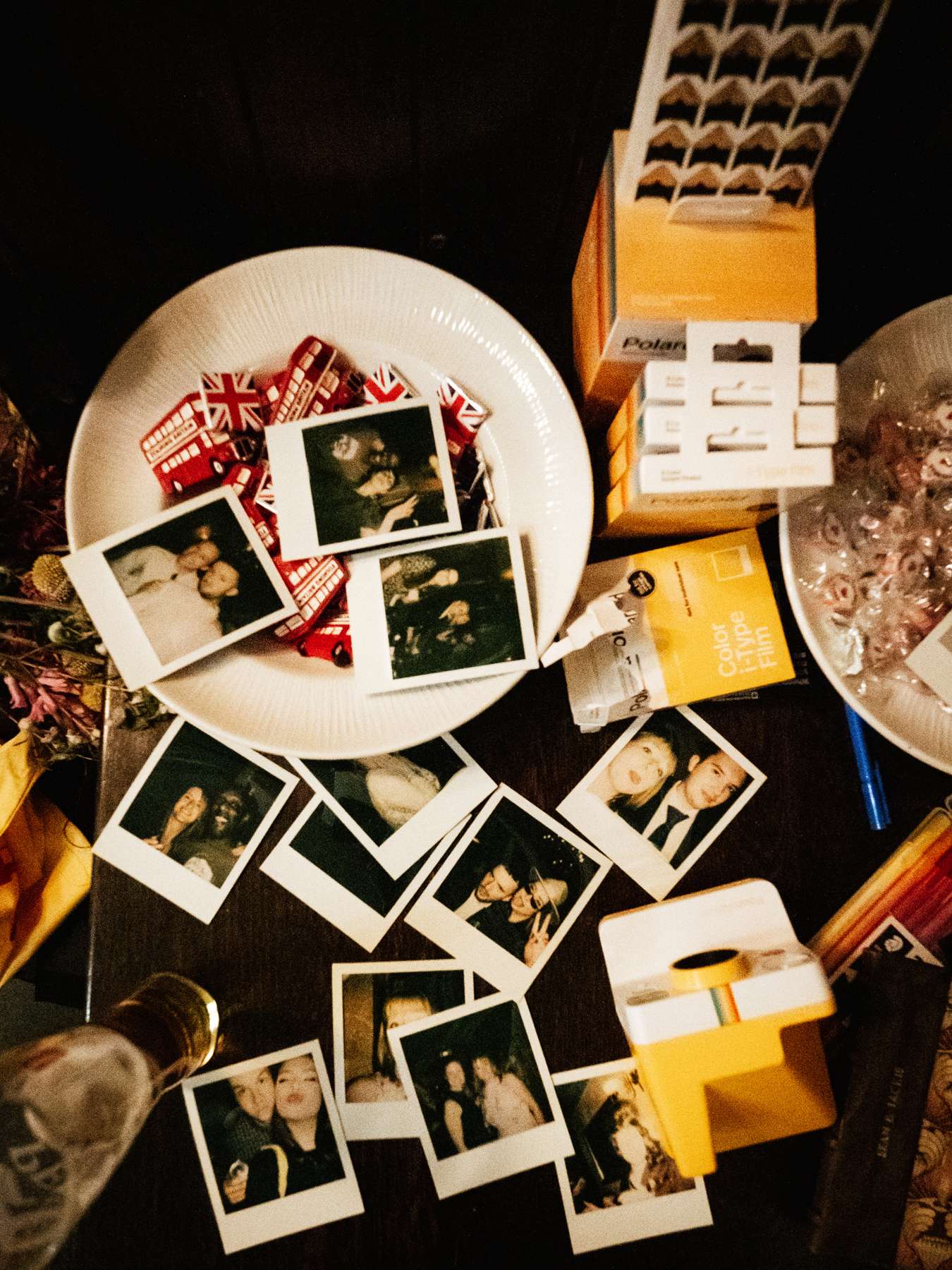 Planning a wedding always involves managing budgets, and for Jackie and Sean, airfare and hotel stays proved to be their most significant expenses. However, they acknowledge that the definition of 'saving' money can be relative. "In some worlds, our wedding was wildly expensive and in others, it was a little cheap-o wedding", said the bride. "I did notice that any venue/pub/restaurant that advertises themselves as a wedding venue is going to have larger minimum spends, forcing you to plan a bigger menu than you may need or want. I feel lucky to have found the pub we did because they completely worked with us to keep everything simple and within our budget."