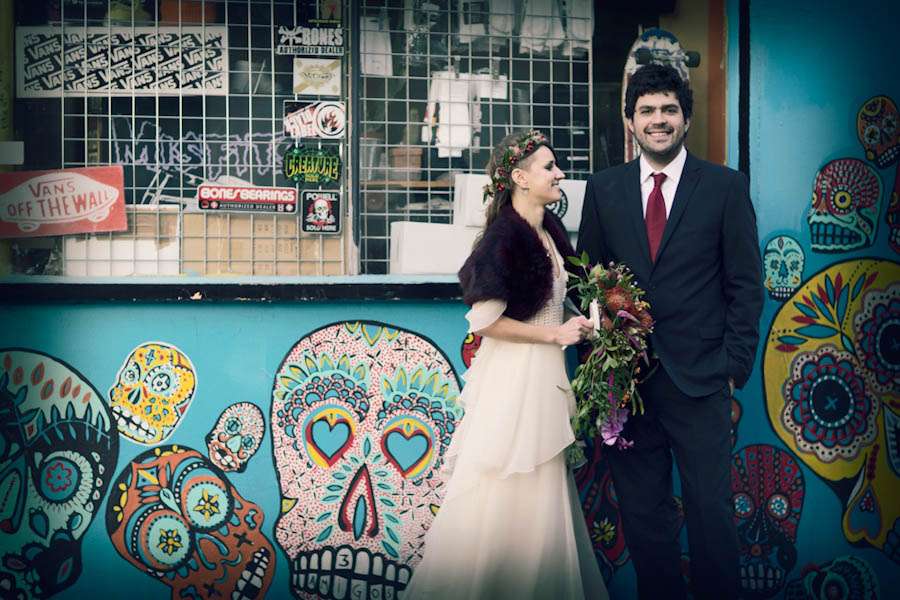 Karolina & Juan's London wedding was informal and laid back but also reflected their multicultural heritage. The ceremony was held at Camden Town Hall, with the reception taking place at The Prince Albert pub, also in Camden. Karolina wore her Mother's wedding dress from the 1970s and a floral wreath in her hair.
"We tried to keep everything very personal, making all the invites and art work ourselves," began the bride. "We decorated the pub ourselves and we also tried to make it as relaxed as possible. The pub was the perfect cosy environment. We wanted to wedding to be near where we live in Camden, and for it to be true to the way we live our lives."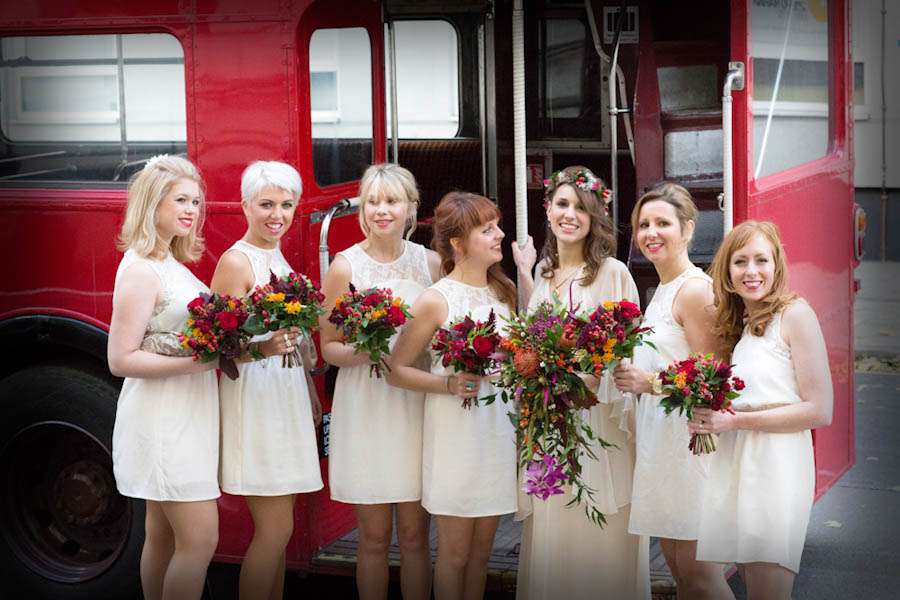 "Our family is quite multicultural (Swedes, Germans, Colombians, Africans, Egyptians) so we had a few traditions from all the different cultures incorporated into the wedding. All the Swedish people from my side of the family sang a traditions Swedish drinking songs to the wedding party. My husband is Colombian so all the favours were traditional Colombian hats and there were many bottles of the traditional Colombian Spirit called Aguardiente being passed around all day. The DJ played a mixture of funk, soul and Salsa. We didn't really have that many speeches planned, just my step dad and my husband then on the night it was open to other people who wanted to a few words. There was definitely little too much champagne flying around all morning and at breakfast. My sister also sang us down the aisle which was amazing."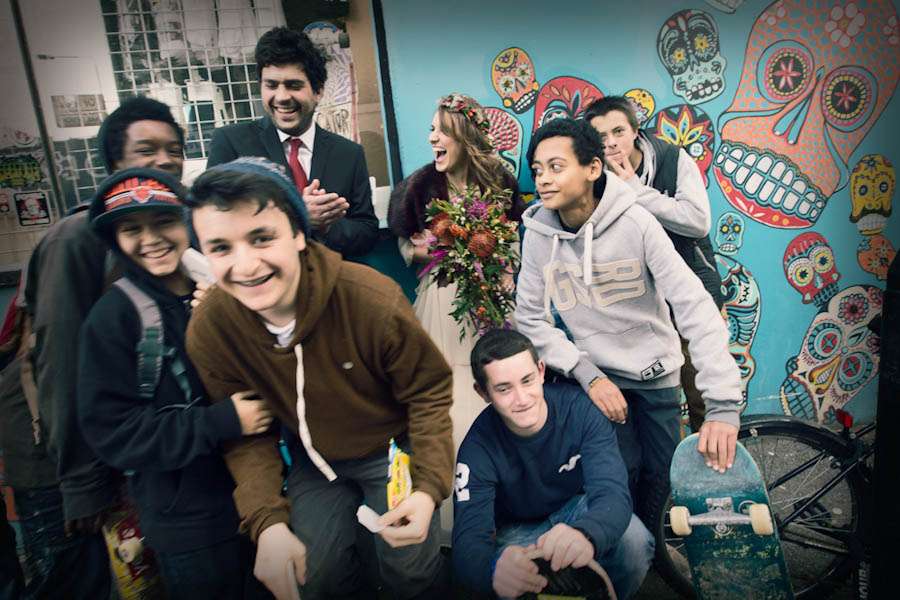 "I guess our theme was Autumn, warm, wild and woodland-ish, multicultural and eclectic", Karolina continued. "I'm not really sure if it was a proper 'theme' – it was just a big mix of different things we like, but it all worked really well together."
The wedding really was one big celebration and a huge party for all. It went on late into the night (and early morning!) "On the night of our wedding we were supposed to go back to the penthouse suite in our hotel, but we were having such a good time with our friends we ended up having an after-party at our friend's house," Karolina laughed. "I woke up spooning my best friend with five other fully clothed people passed out on a sofa bed around me. How very romantic!"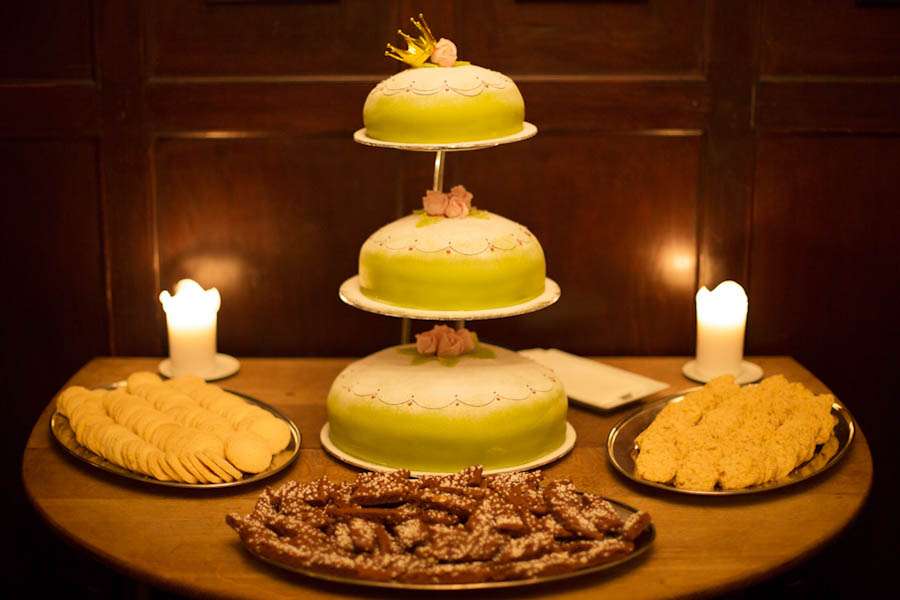 HAHA I love that story most of all – because it's totally the kind of thing I'd do too! Thank you to Karolina & Juan and their wedding photographer Rebecca of Catwalk Weddings for sharing with us today.