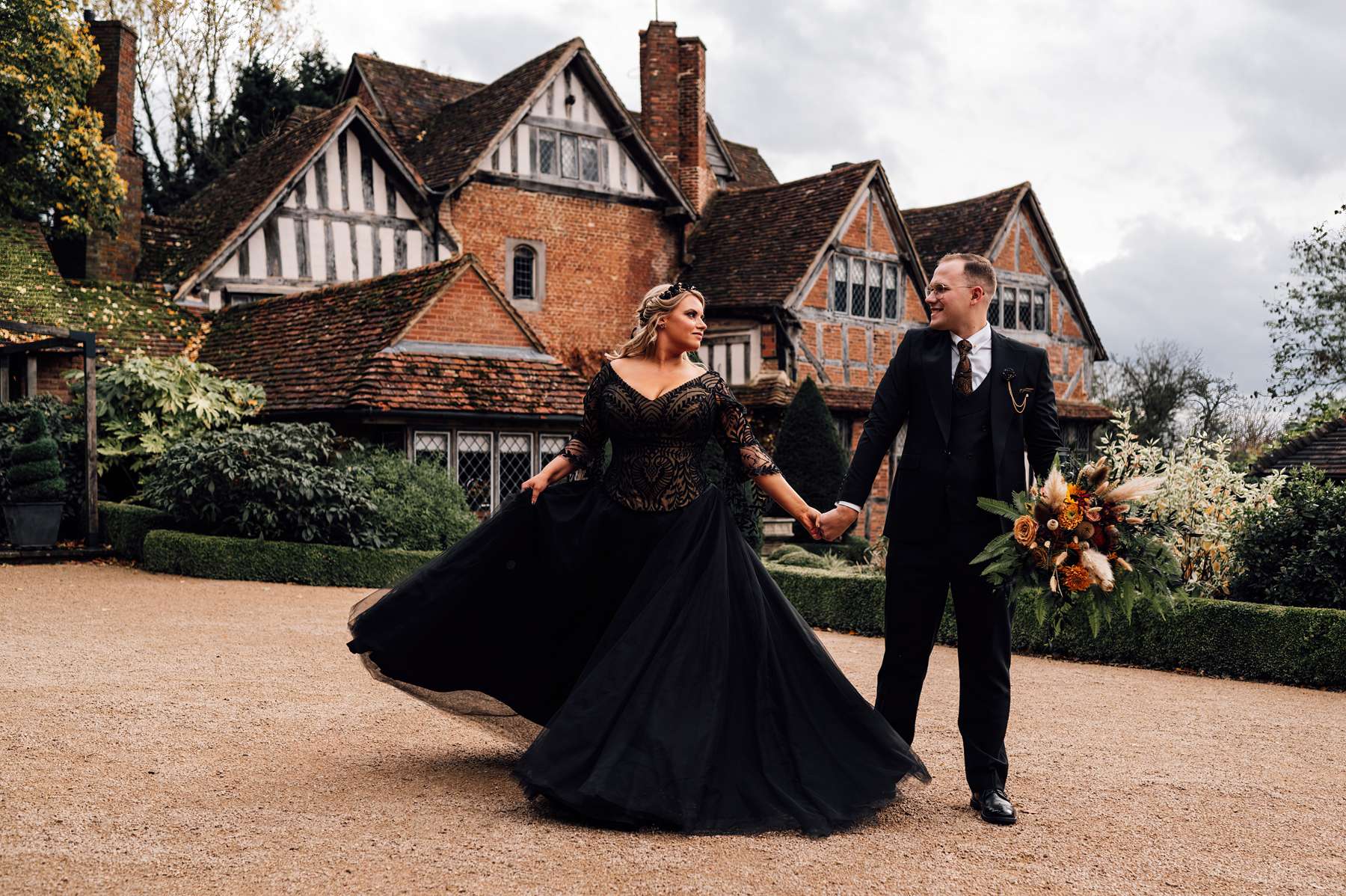 The vision for Danielle and Connor's wedding was Samhain, the celebration that is the origin of Halloween. Samhain was first observed by Celtic Pagans and marked the Celtic New Year, the end of summer and the end of the harvest season. As such, the couple took inspiration from nature and the ochre colours of autumn. They used dried flowers and gourds and also incorporated their love of all things spooky with the bride's black dress, skull motif stationery and cake, and a coffin ring box and table names.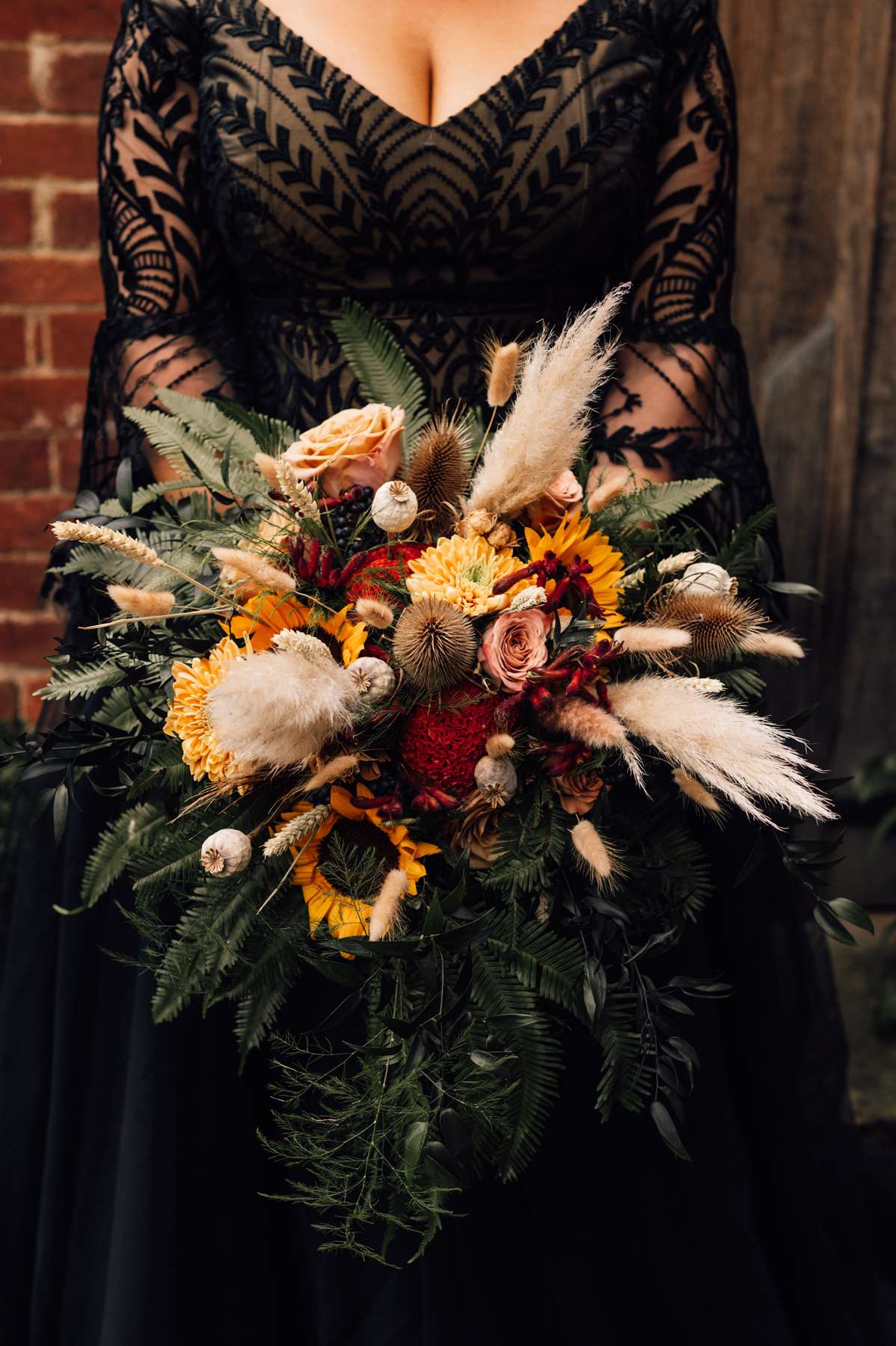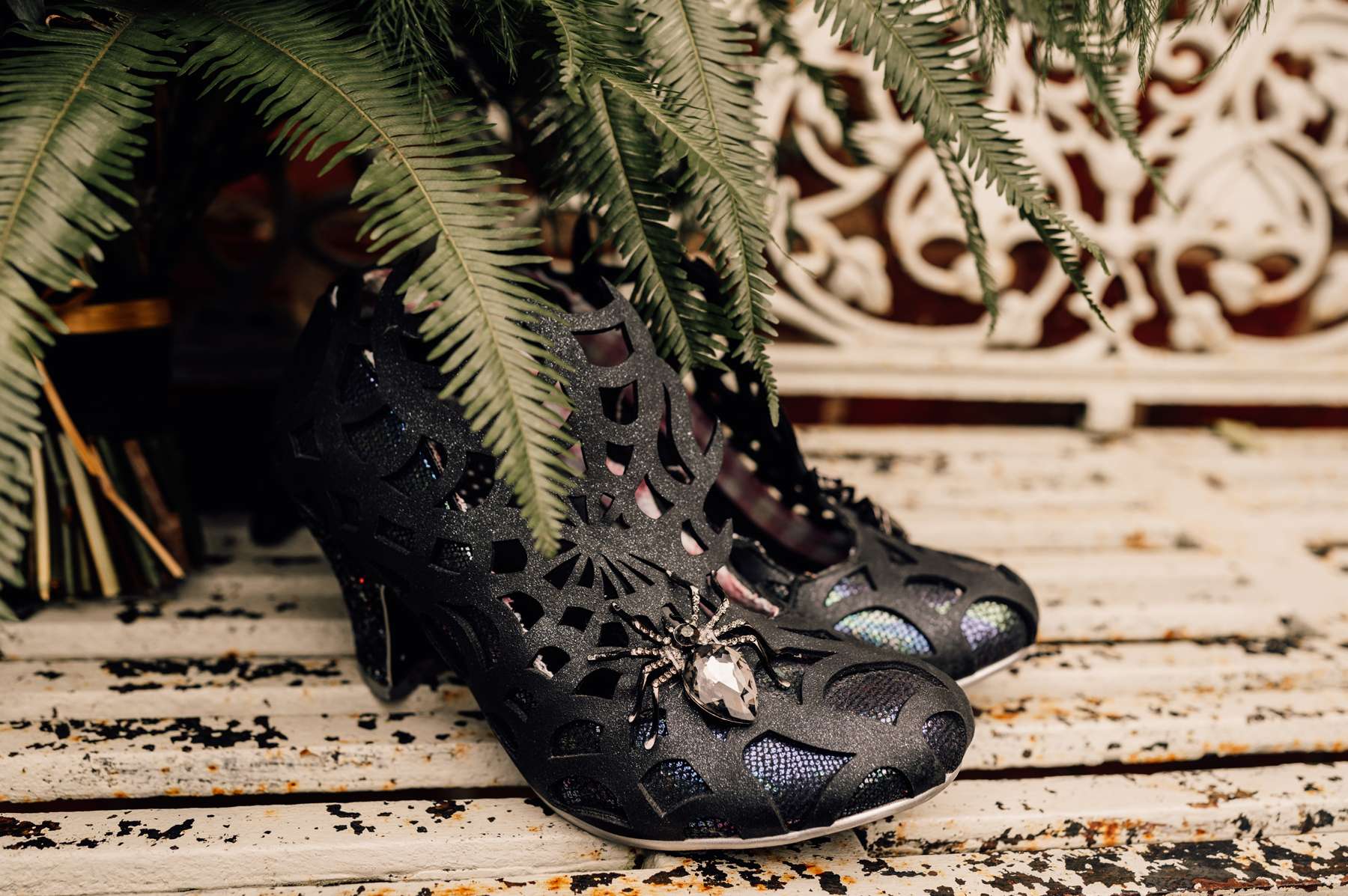 It all started with the perfect pair of cobweb shoes and a childhood dream to get married in a Tudor building. Danielle told us, "I had always wanted to get married in a Tudor building and the intimate atmosphere of 16th-century Gorcott Hall was second to none. Steeped in history, the grounds and the hall itself were the perfect setting for the day. What made it even better was that the whole team were so attentive and enthusiastic about our vision from day one. Our budget was £16,000 and most of this went on the venue."
They opted not to have any bridesmaids, having two best men instead. The day was intimate, with only 40 guests, which allowed them to spend time with everybody.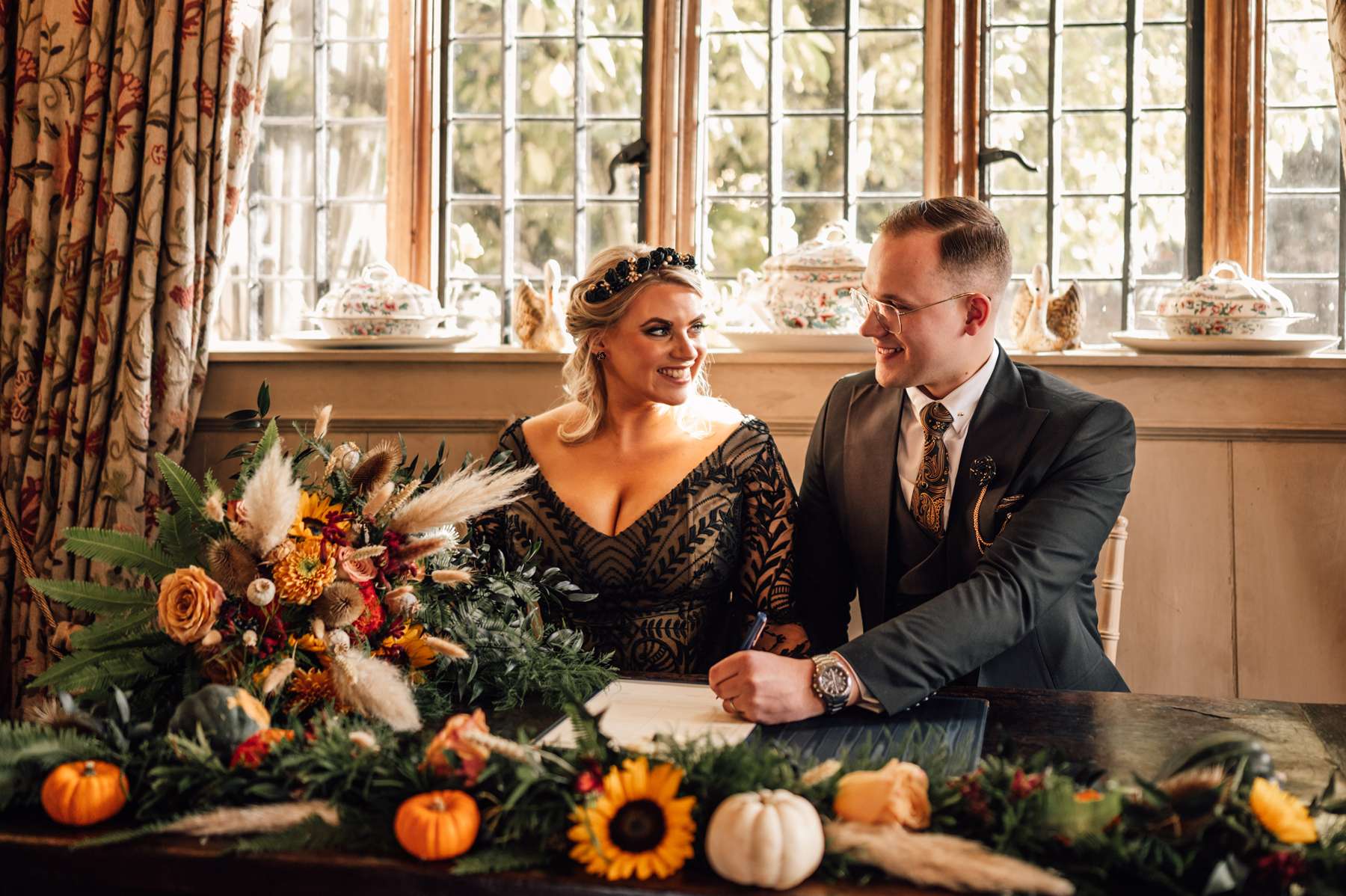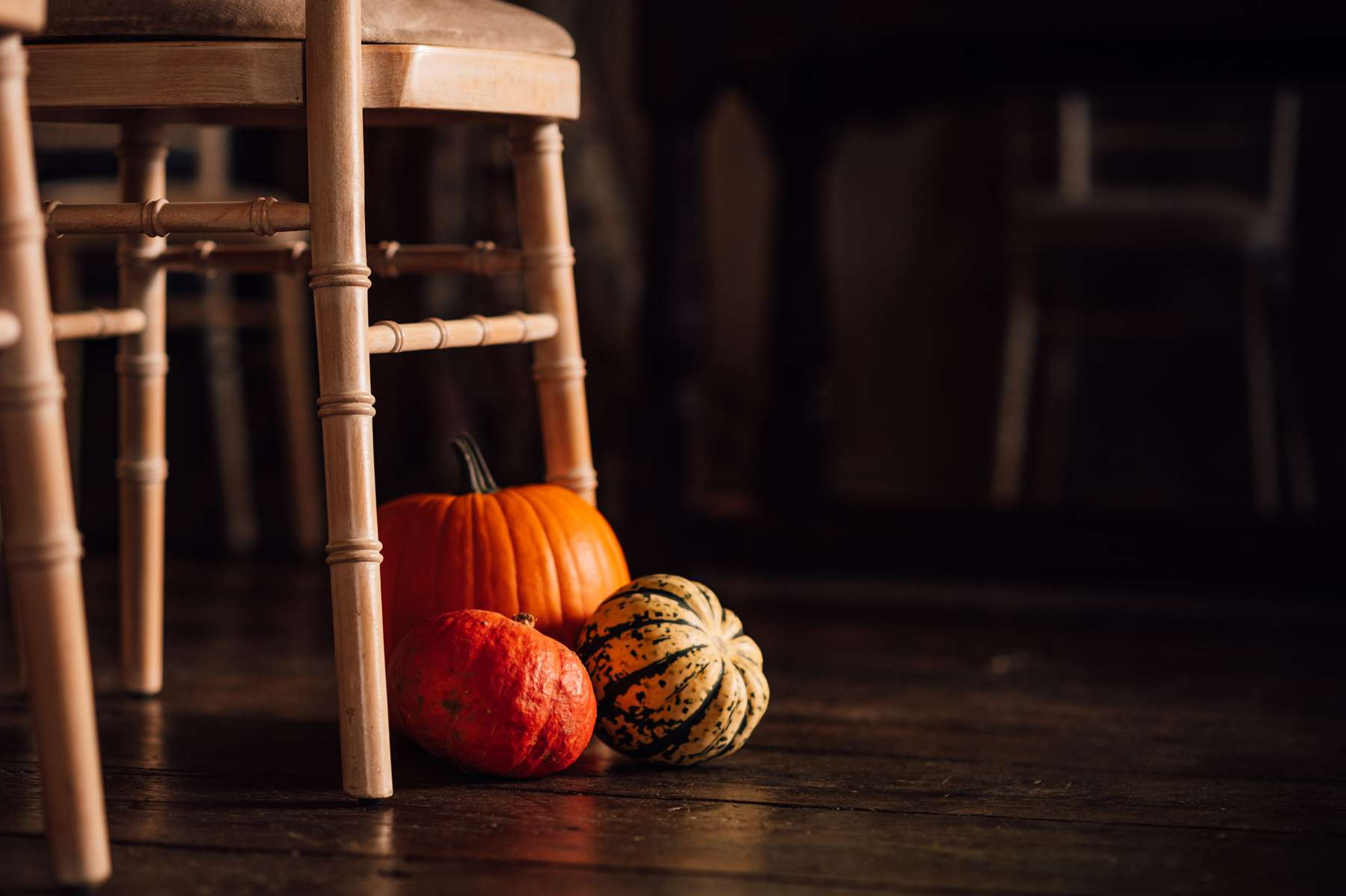 The ceremony was Connor's highlight of the day, held in the stunning sitting room of Gorcott Hall. Since their first visit, there was something magical and intimate about that room and they couldn't imagine getting married anywhere else. Danielle walked down the aisle to A Thousand Years by Christina Perri (they're both big Twilight fans!) and they signed the register to instrumental versions of Ghost's He Is, My Chemical Romance's Helena and This is Halloween from The Nightmare Before Christmas.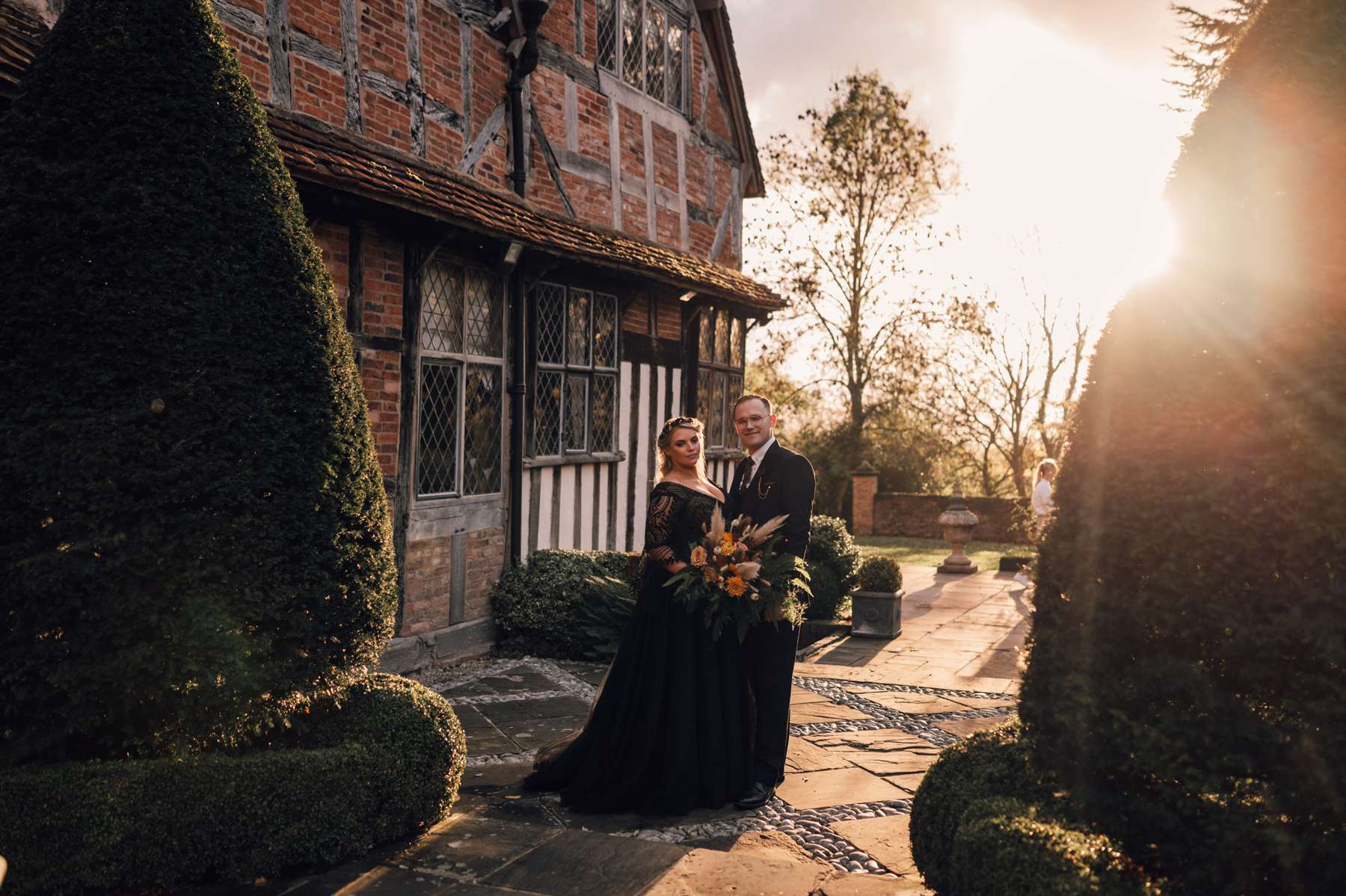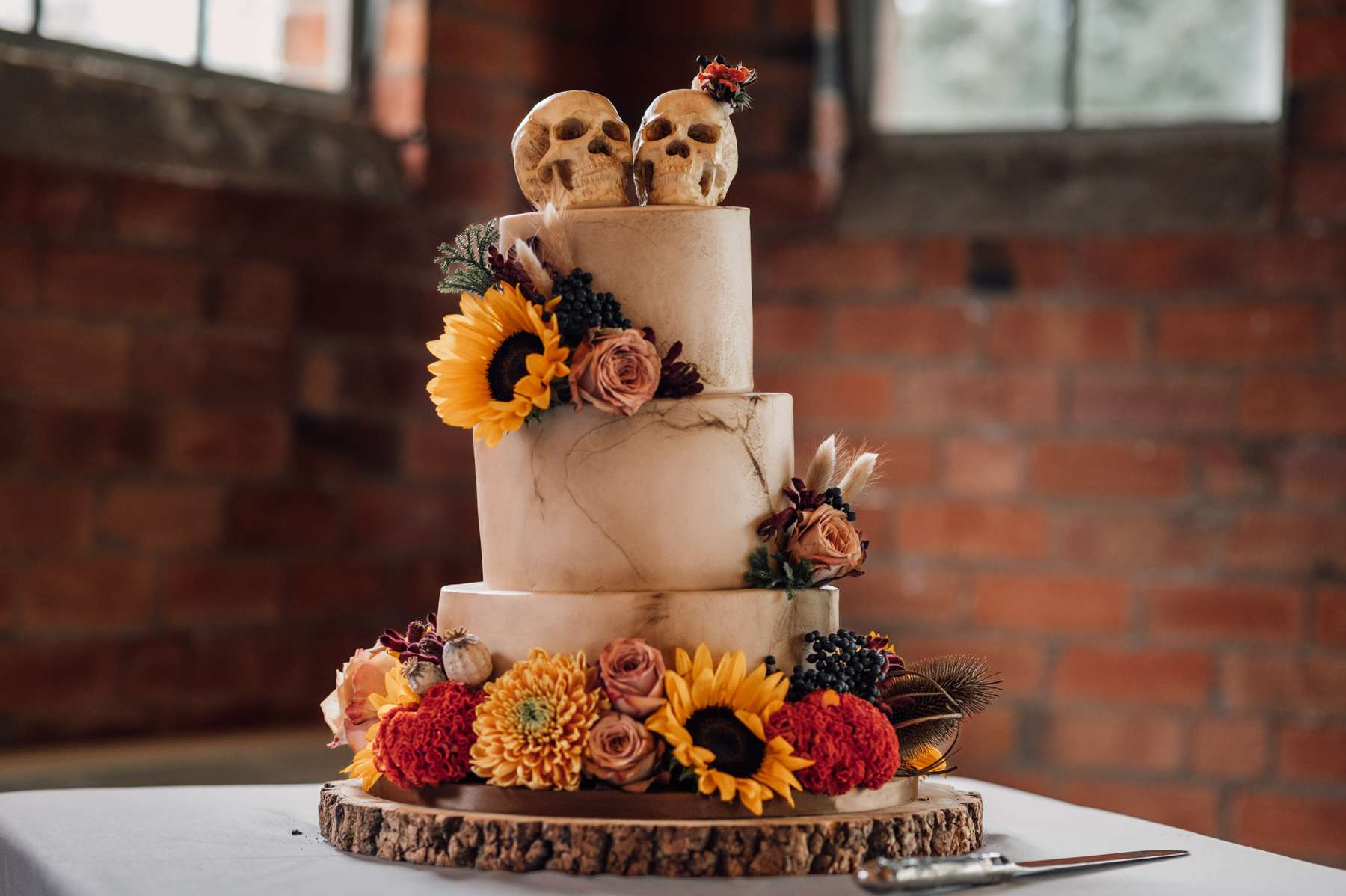 As an event organiser in her day job, Danielle's favourite part of planning was keeping track of the budget! Doing this meant there were no nasty surprises. Even though they were tight on funds, they were able to create the day exactly as they wanted it. "Most of our planning took place on a huge spreadsheet where every single purchase (to the penny) was accurately recorded in a forecast cost and committed cost column", Danielle explained." The costs can be easy to lose track of, so having them all documented and up to date in one place helped to ease the overwhelm. It also gave us the freedom to flex and reallocate budget if something turned out to be cheaper or more expensive than originally anticipated."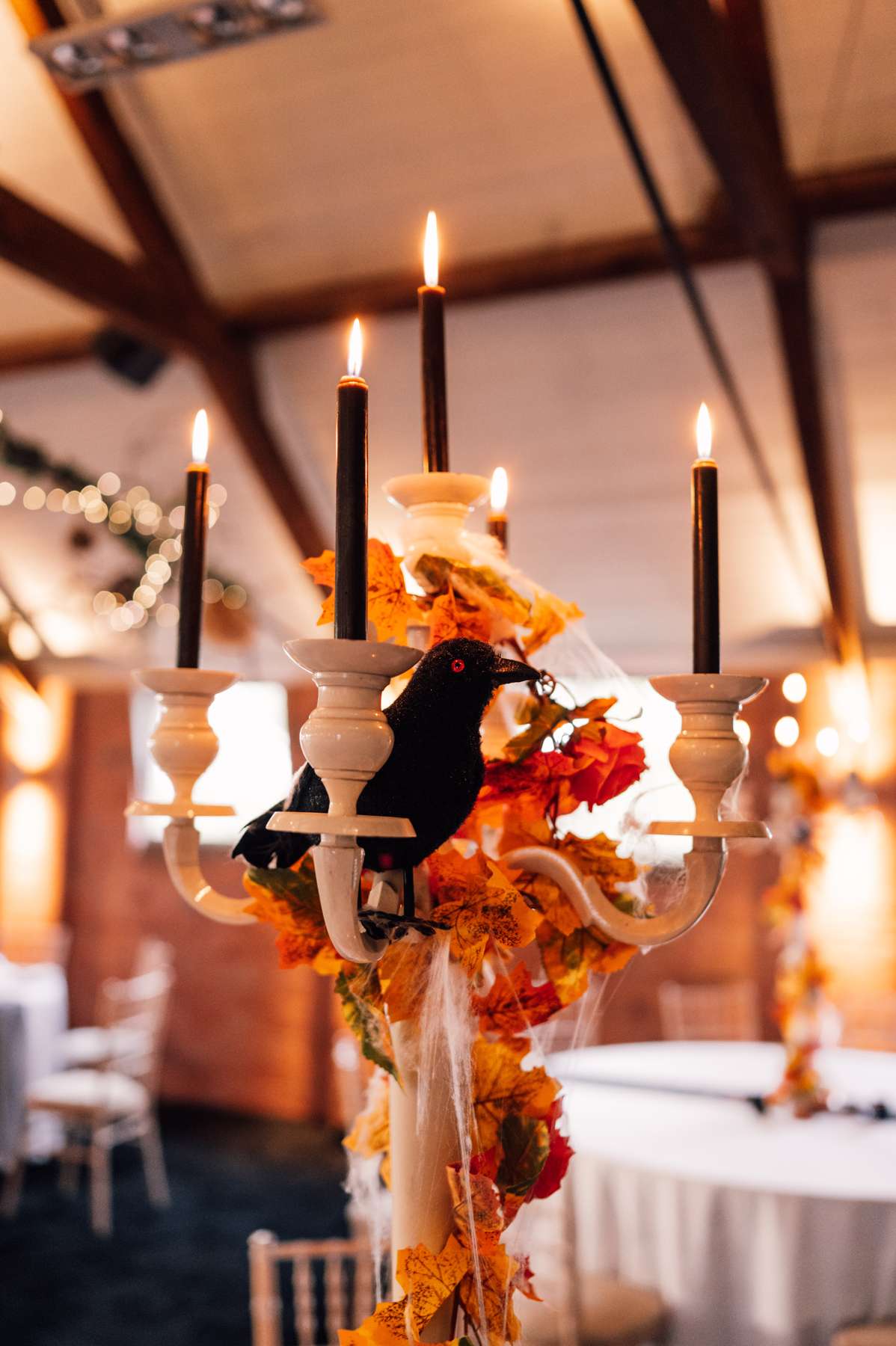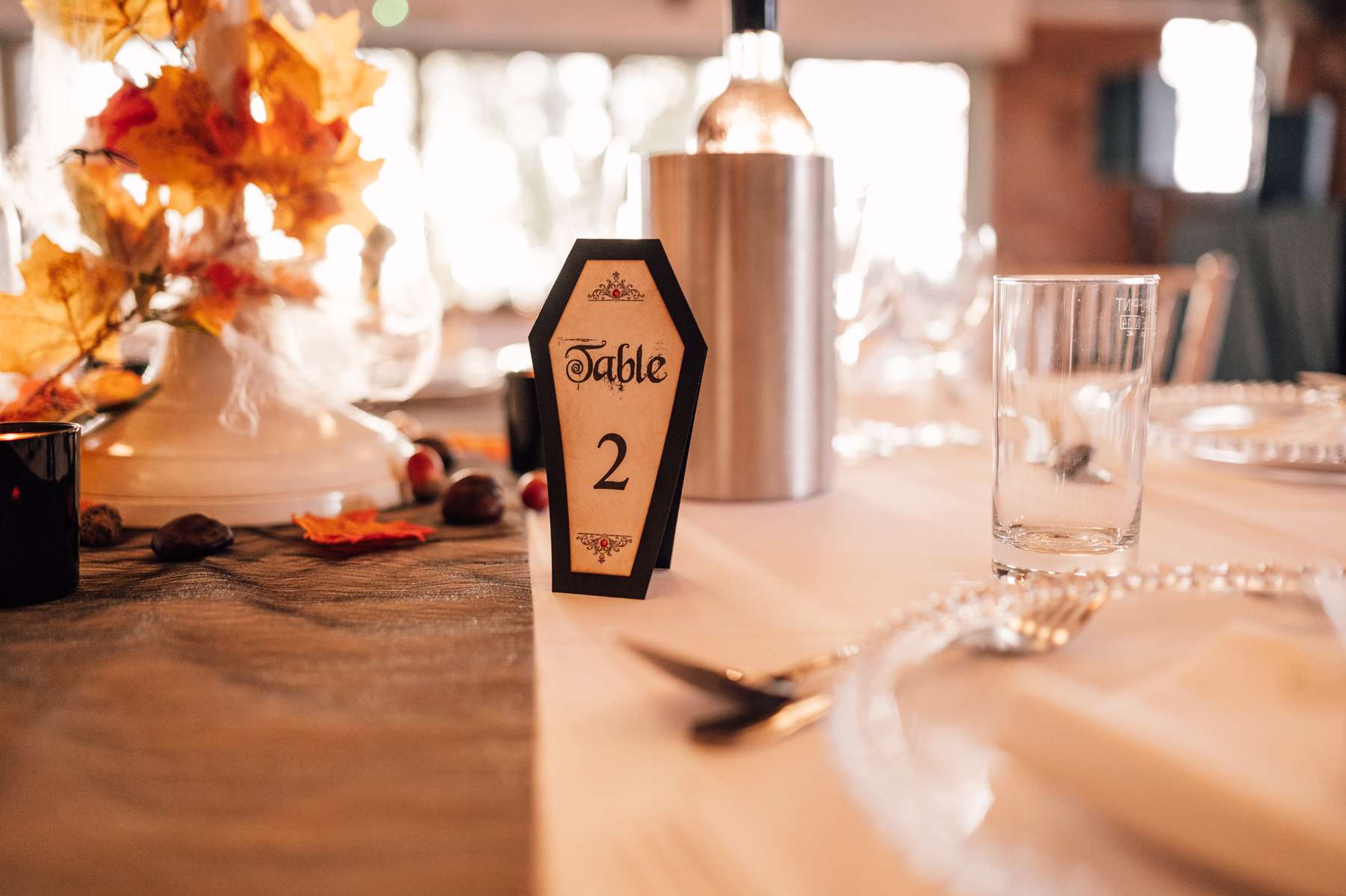 One thing they did end up spending more on than they'd planned, was Danielle's custom-made black gown from The Couture Company. She continued, "The thought of bridal boutiques made my skin crawl, so we spent a bit more money on the wedding dress than we originally budgeted for. Jo at The Couture Company took all the stress out of wedding shopping for a busty short girl with eclectic tastes. Her one-to-one appointments and attention to detail were worth every penny and I felt like the witchy-queen-of-an-enchanted-forest I was hoping to be on my wedding day. To justify the cost, I know that I'll coordinate the corset and tulle skirt with different outfits in my wardrobe to get wear out of the custom-made dress in the future."