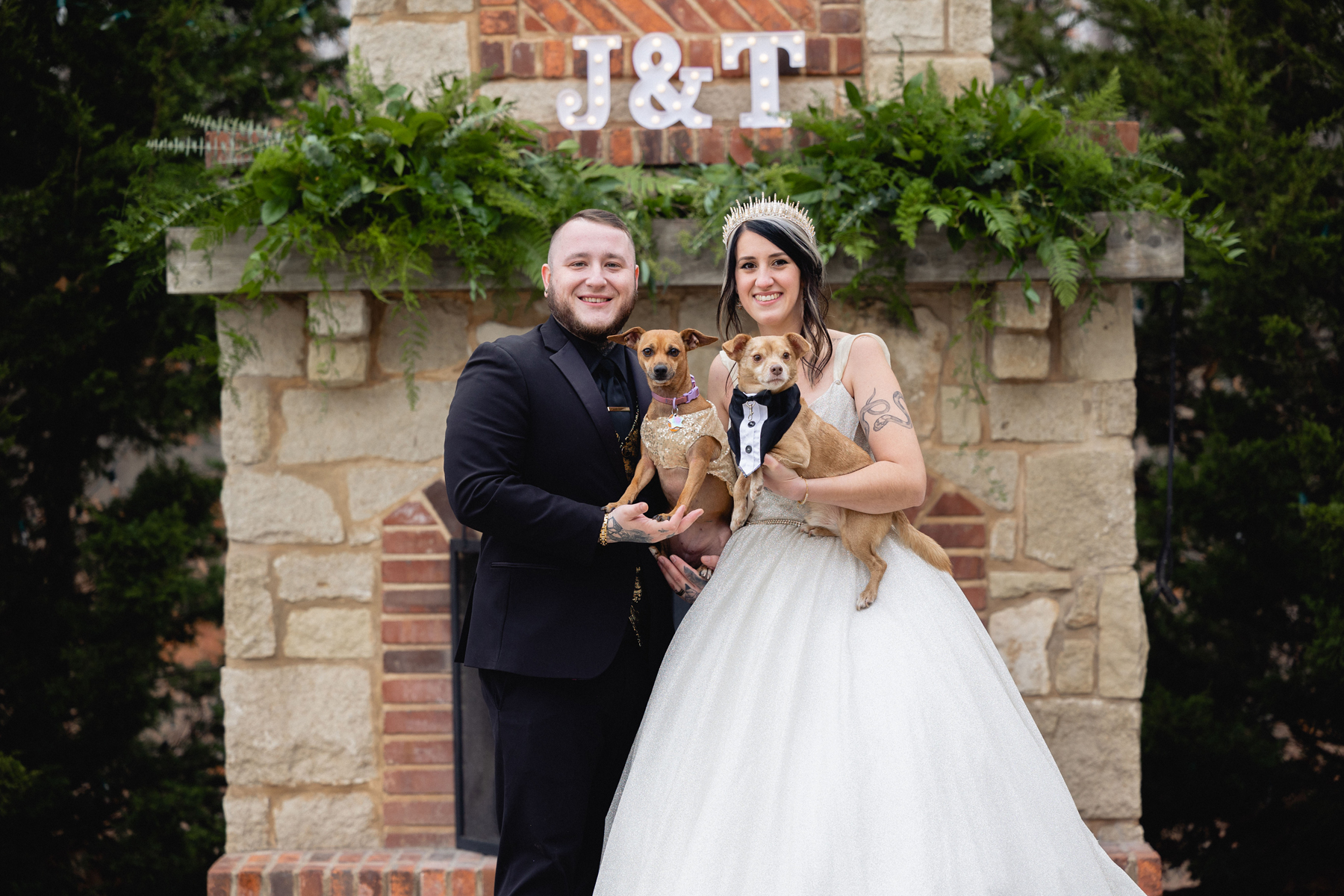 Tessa's lifelong fascination with the moon and stars, combined with Jordan's role in the Cannabis Industry, set the stage for their celestial 420 wedding theme, which they aptly titled A Starry Night up in Smoke. "We love to partake in cannabis use and watch the stars so this theme felt perfect", the bride said.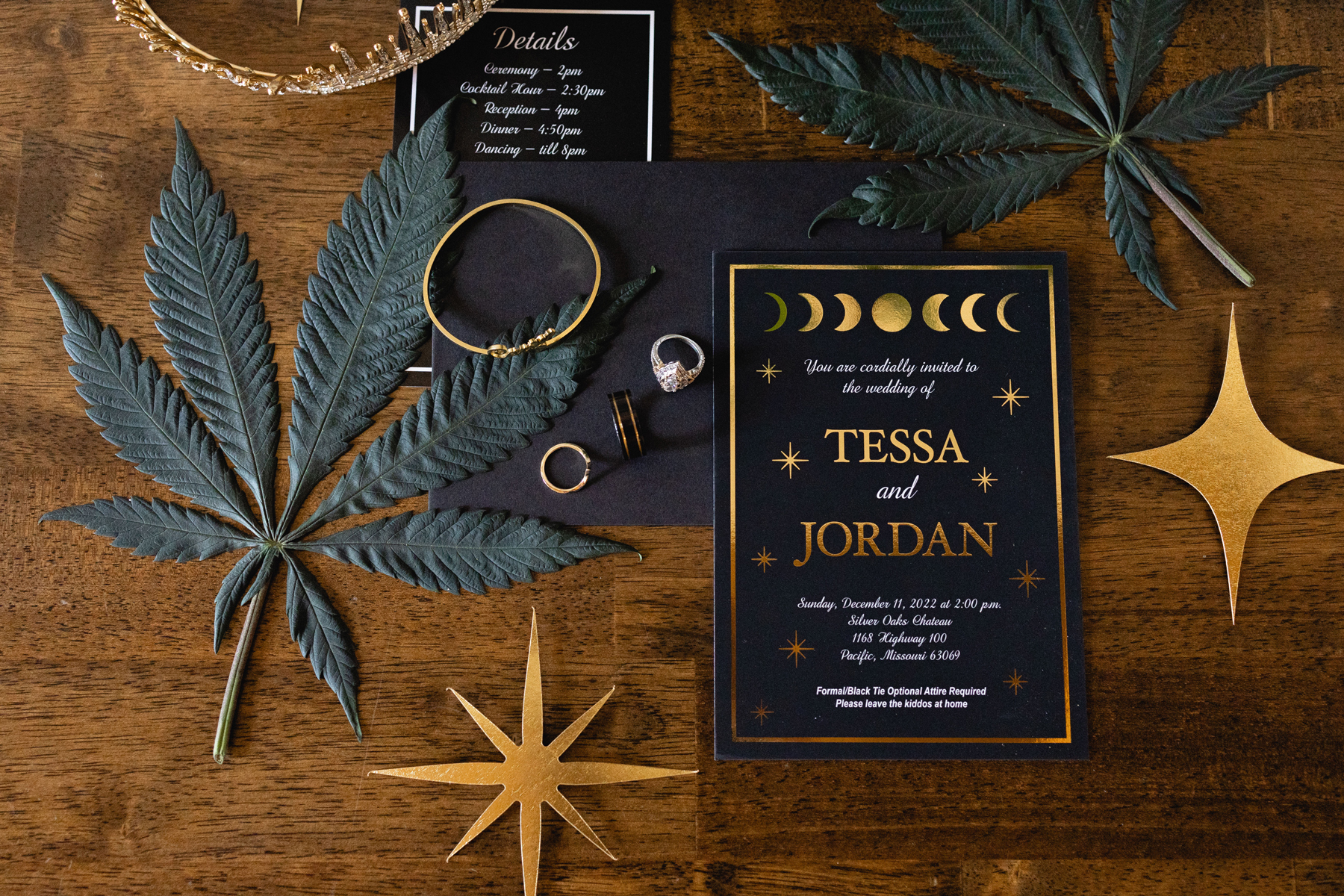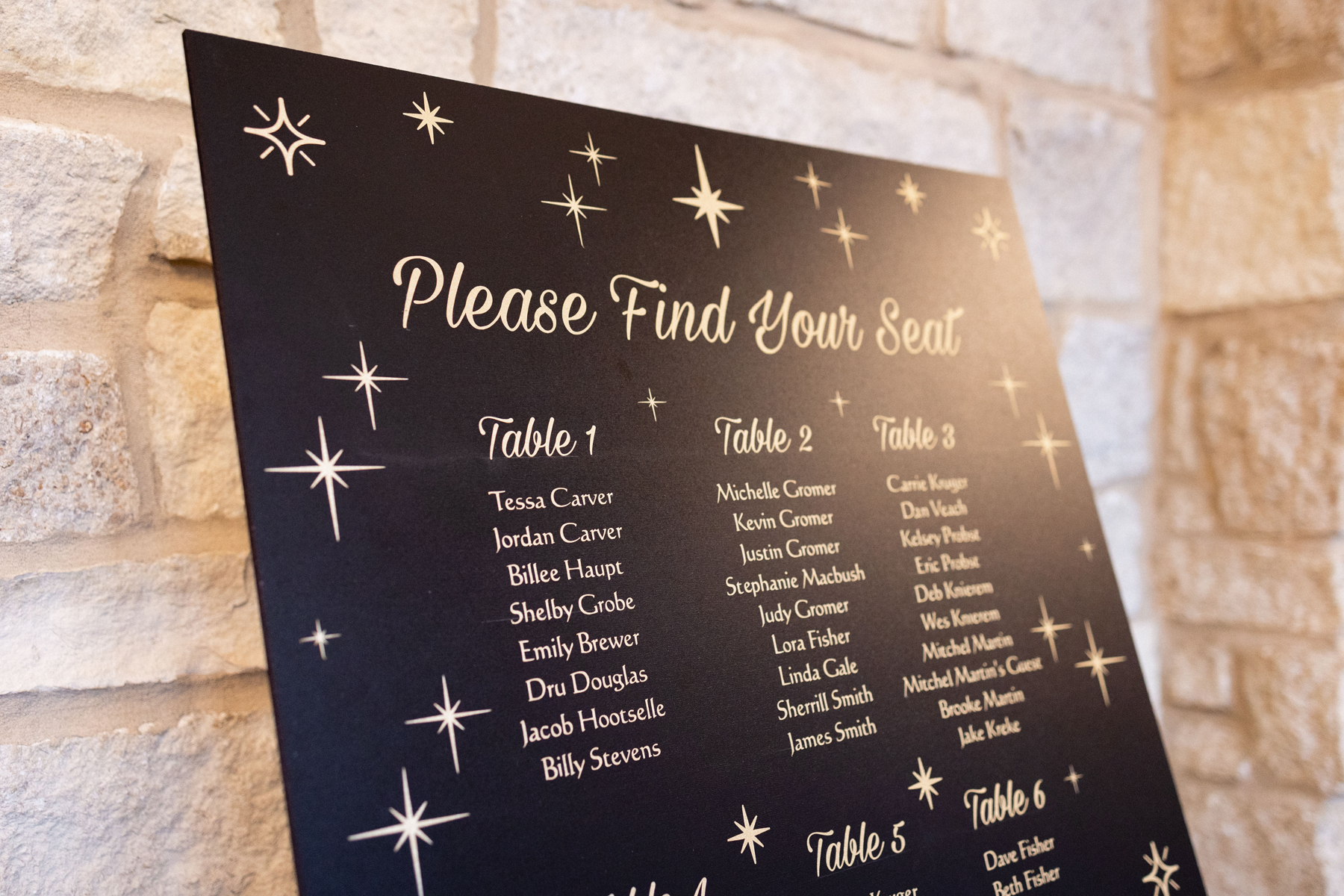 The December celebration took place at Silver Oaks Chateau in St Louis. Breaking away from tradition, Tessa and Jordan chose to forgo traditional flowers and used all greenery and added cannabis leaves. Instead of petals for the flower girl, they threw cannabis leaves handpicked from Jordan's personal medical grow.
Tessa's passion for DIY projects and a desire to save money wherever they could, led to an abundance of creative and personalised elements throughout. They made the moon centrepieces, the beautiful signs and all the decorations with help from their families.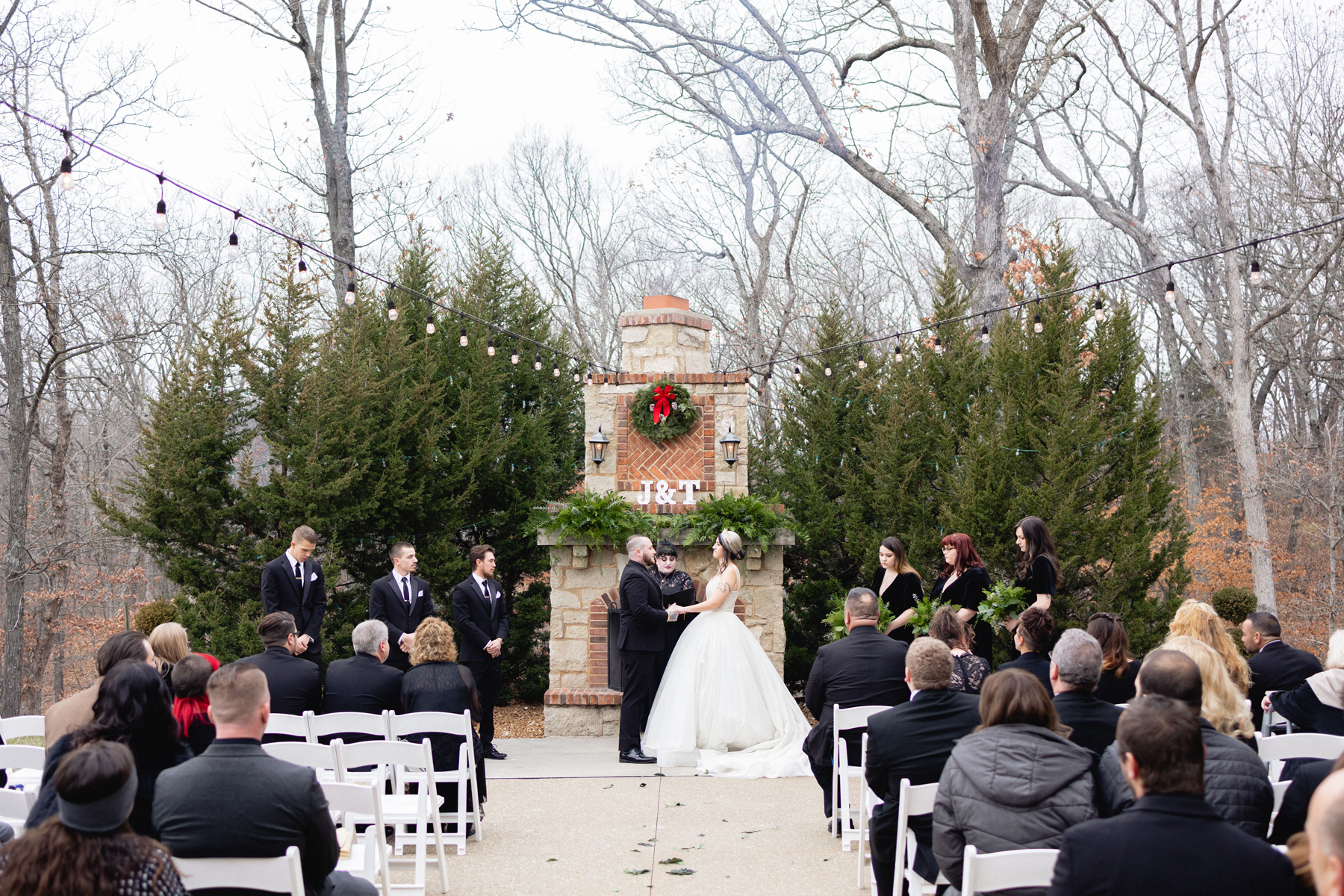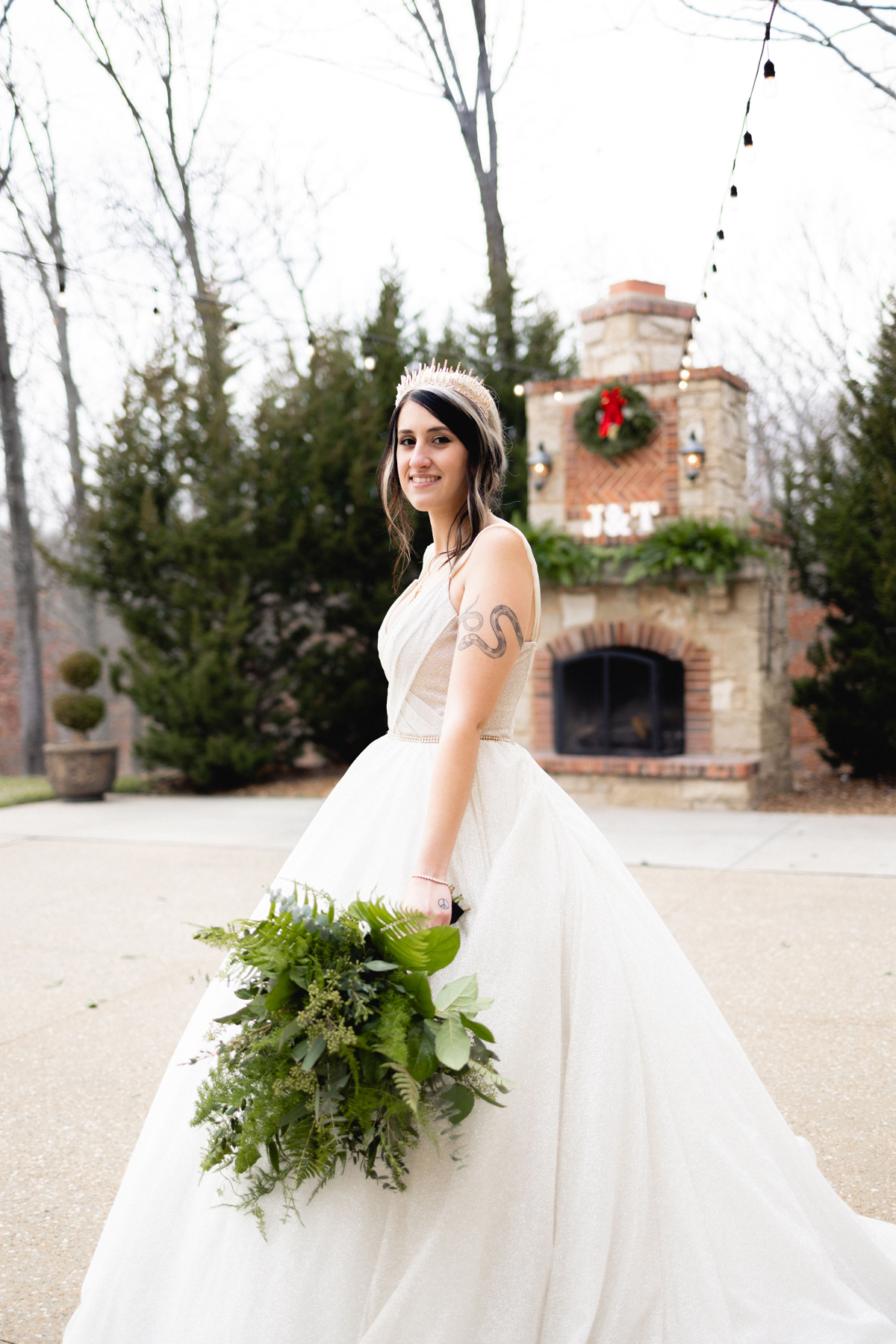 Tessa shares, "I drove my now-husband crazy with the amount of projects we had to do, but it was all worth it. My very patient mother made our welcome sign, seating chart, and card box. She also wire wrapped my new last name on my dress hanger for me. My mother-in-law's fiancé made us our moon centrepieces from wood which he spray-painted. I used my Cricut machine to make the guestbook, favours, cake topper, gifts, memorial and table number signs. I also made all of the stars that were set all over all of the tables and the moon and stars photo booth backdrop. Jordan handmade all of the candles with soy wax and essential oils, grew all of the cannabis and packed each joint that was given away as a wedding favour."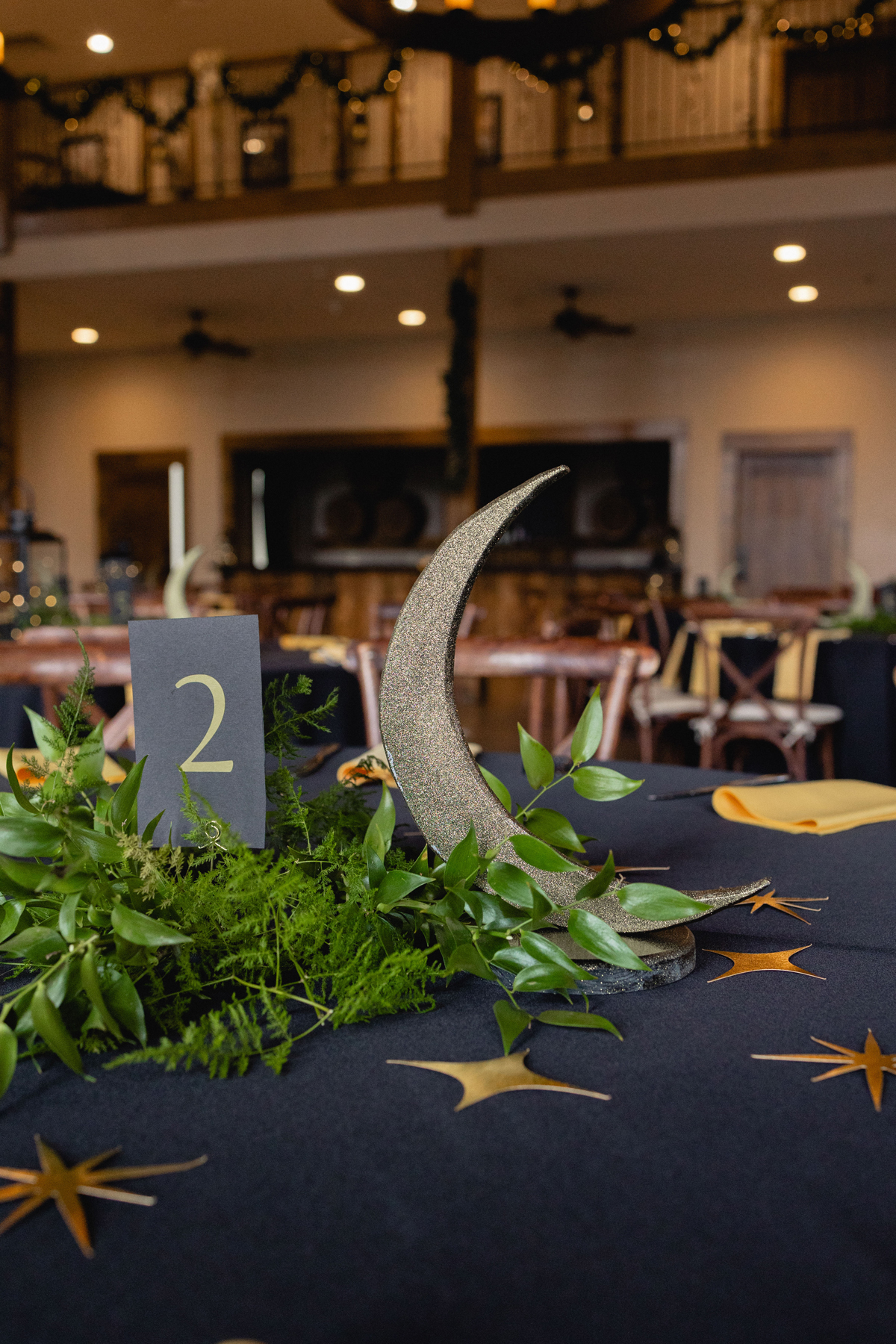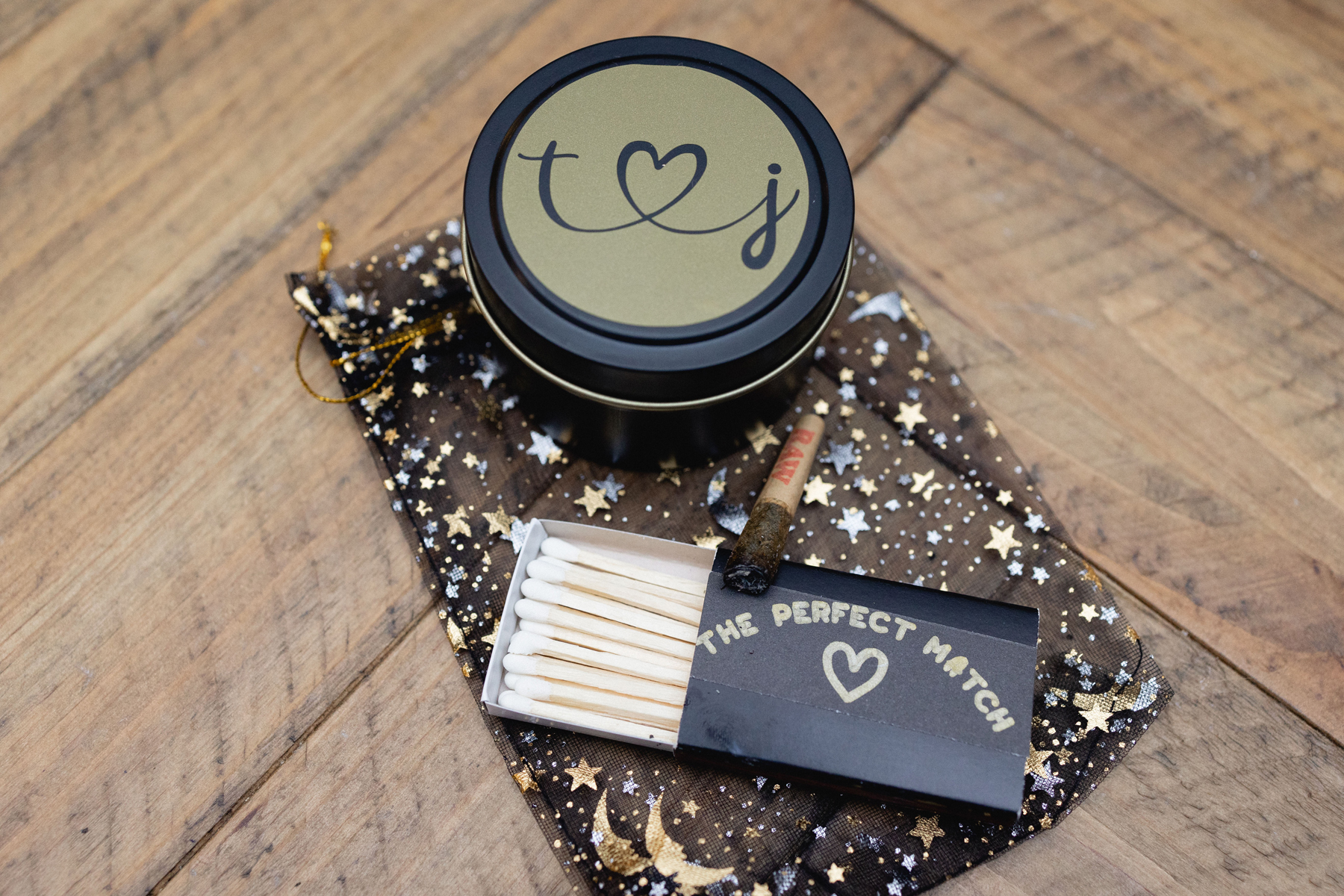 The outdoor ceremony was chilly, but the venue's Christmas decorations set the perfect tone for a winter wedding. The couple's dogs acted as a ring bearer and flower girl. The bride walked down the aisle to an instrumental version of All That I've Got by The Used.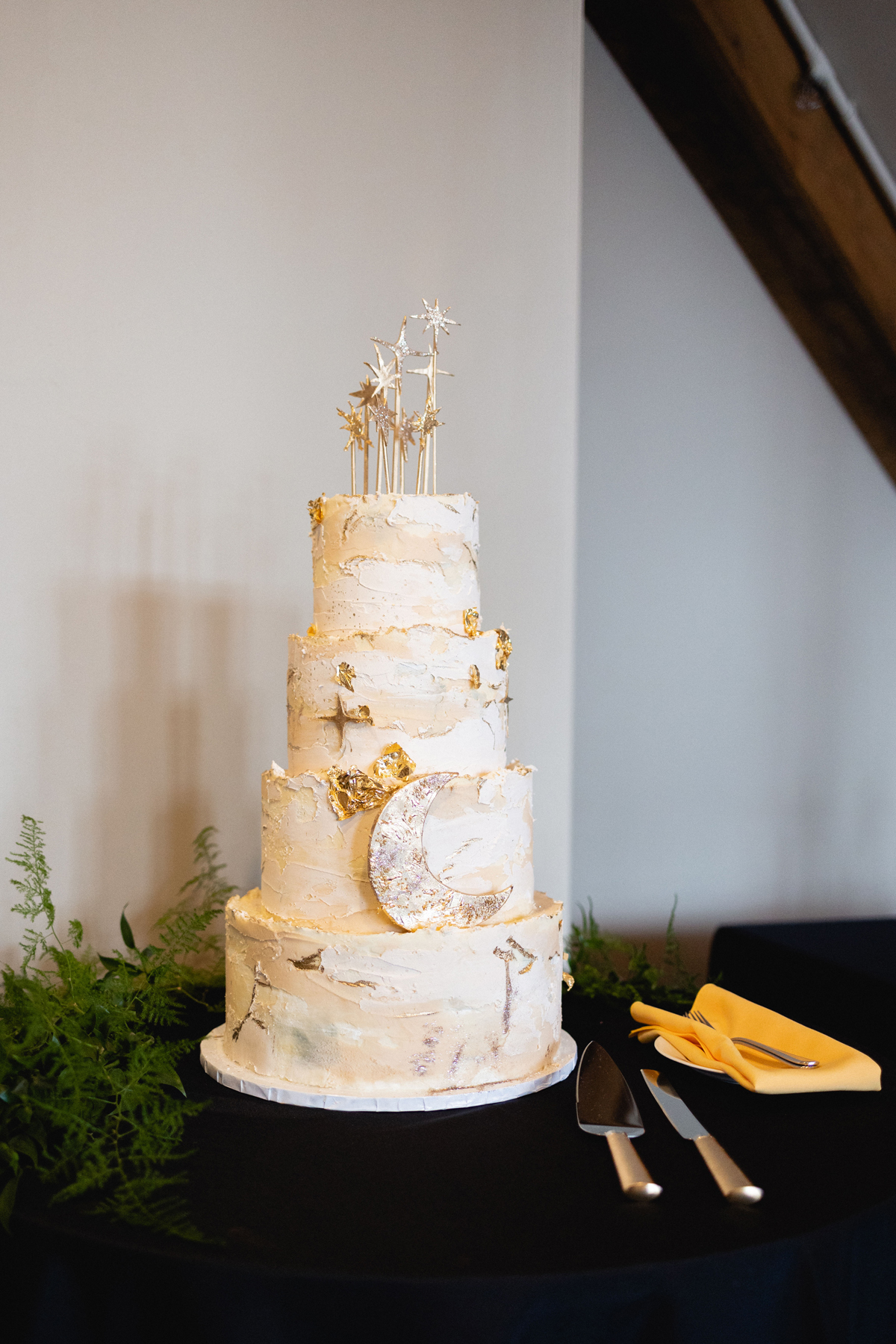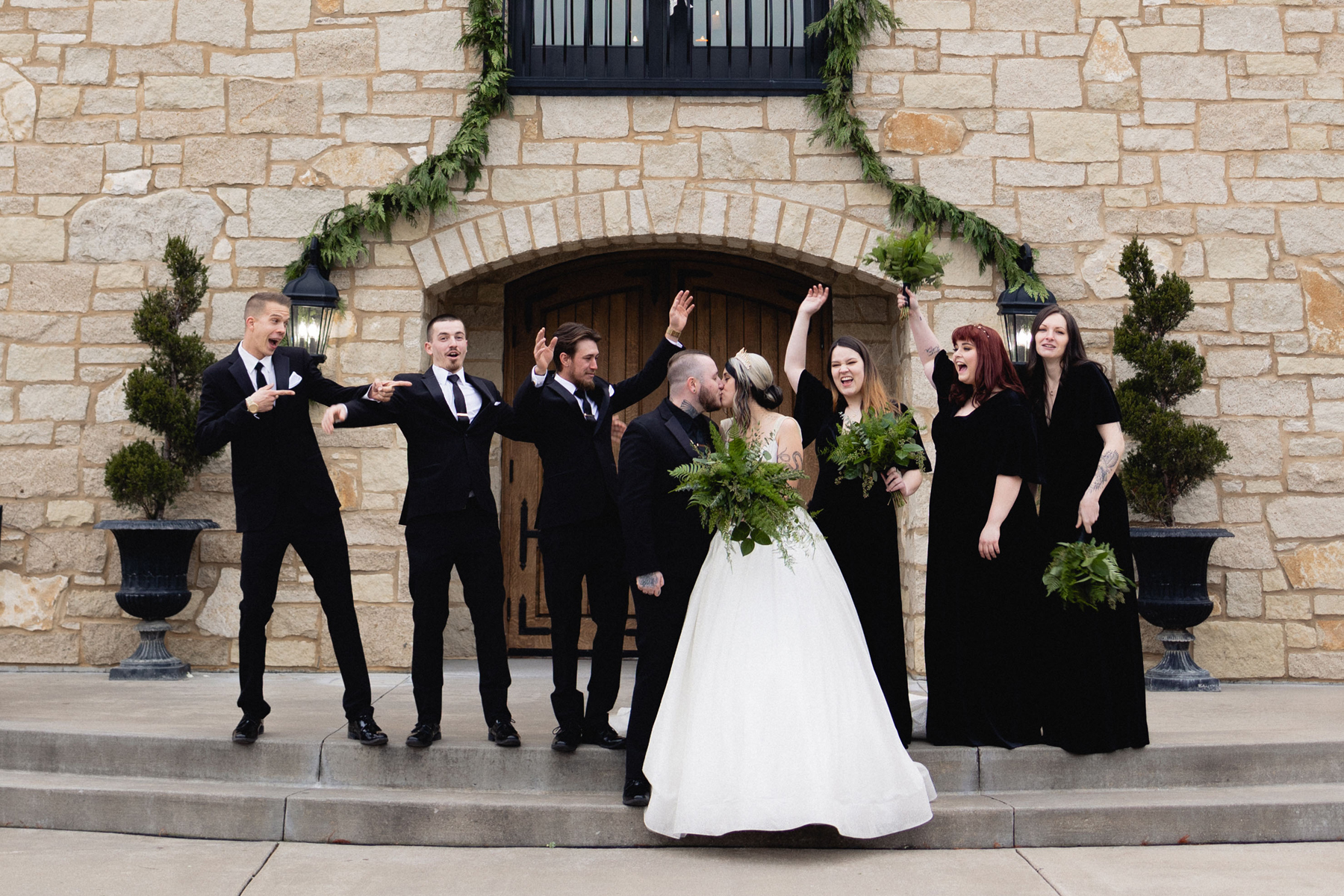 "We loved being surrounded by all of our close friends and family". Tessa continued. "It was a chilly winter night with a fire rolling and we also loved having a photo booth provided by our amazing photographer. The vibes of the whole day were magical and filled with love and happiness."
They wouldn't change anything about their wedding, it was perfect for them, but Tessa does have some great advice for other couples planning their weddings,"Money was definitely our biggest challenge. Start saving money the second you get engaged!!"