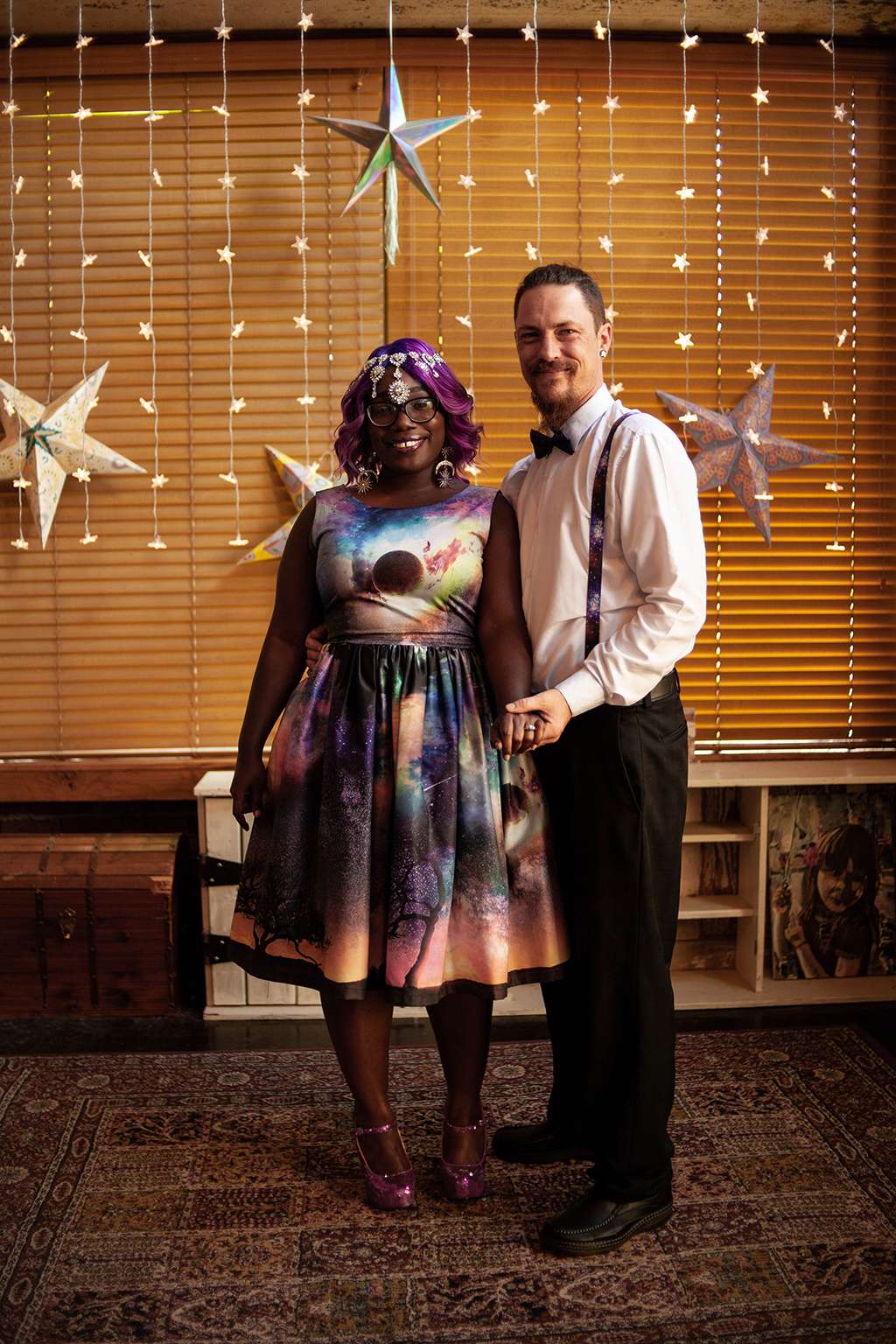 We love it when couple's include symbolic touches here at Rock n Roll Bride, and Jackie's reason for choosing her wedding dress when she married Wil is one of our favourites to date – it was the dress she was wearing when she met him three years ago!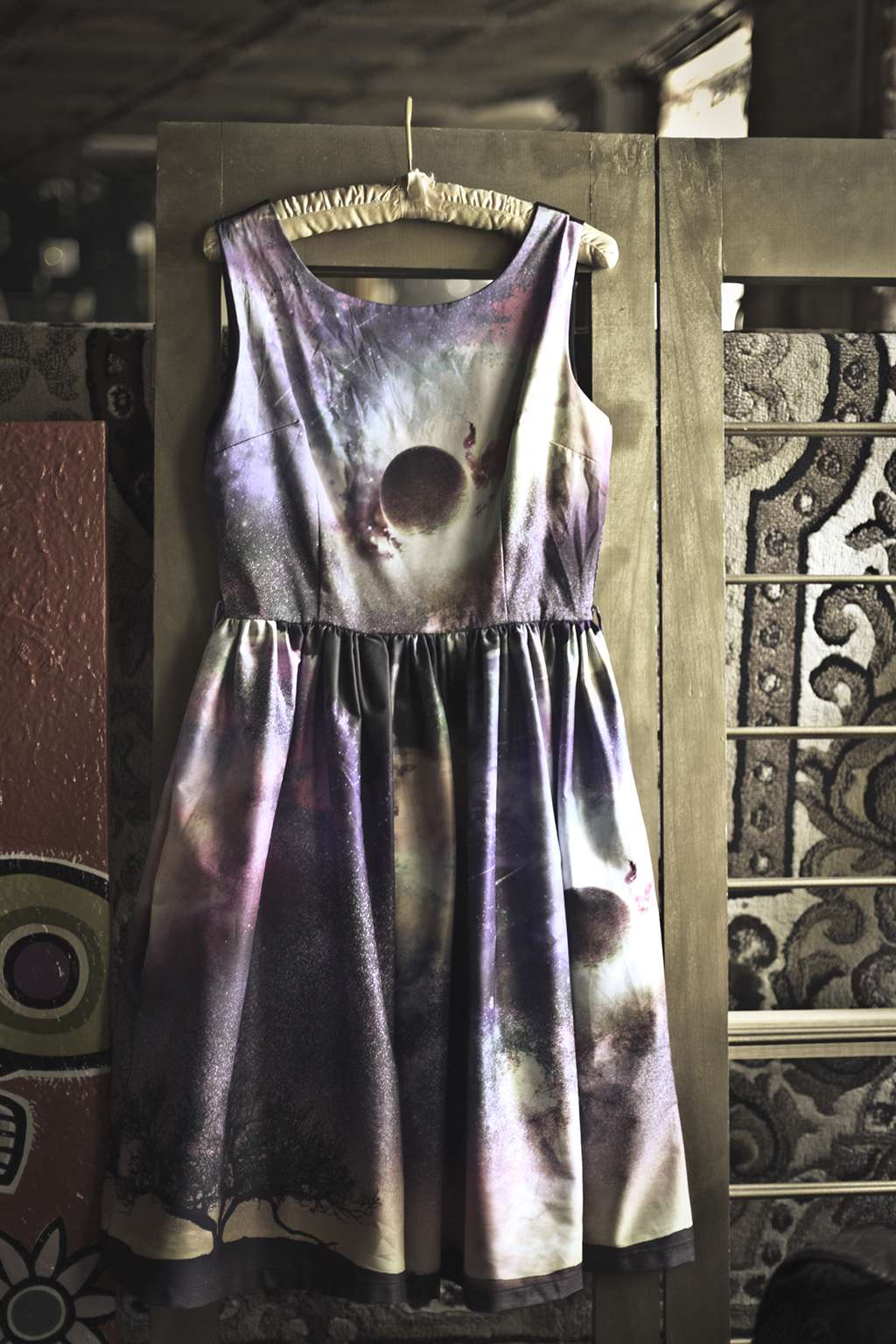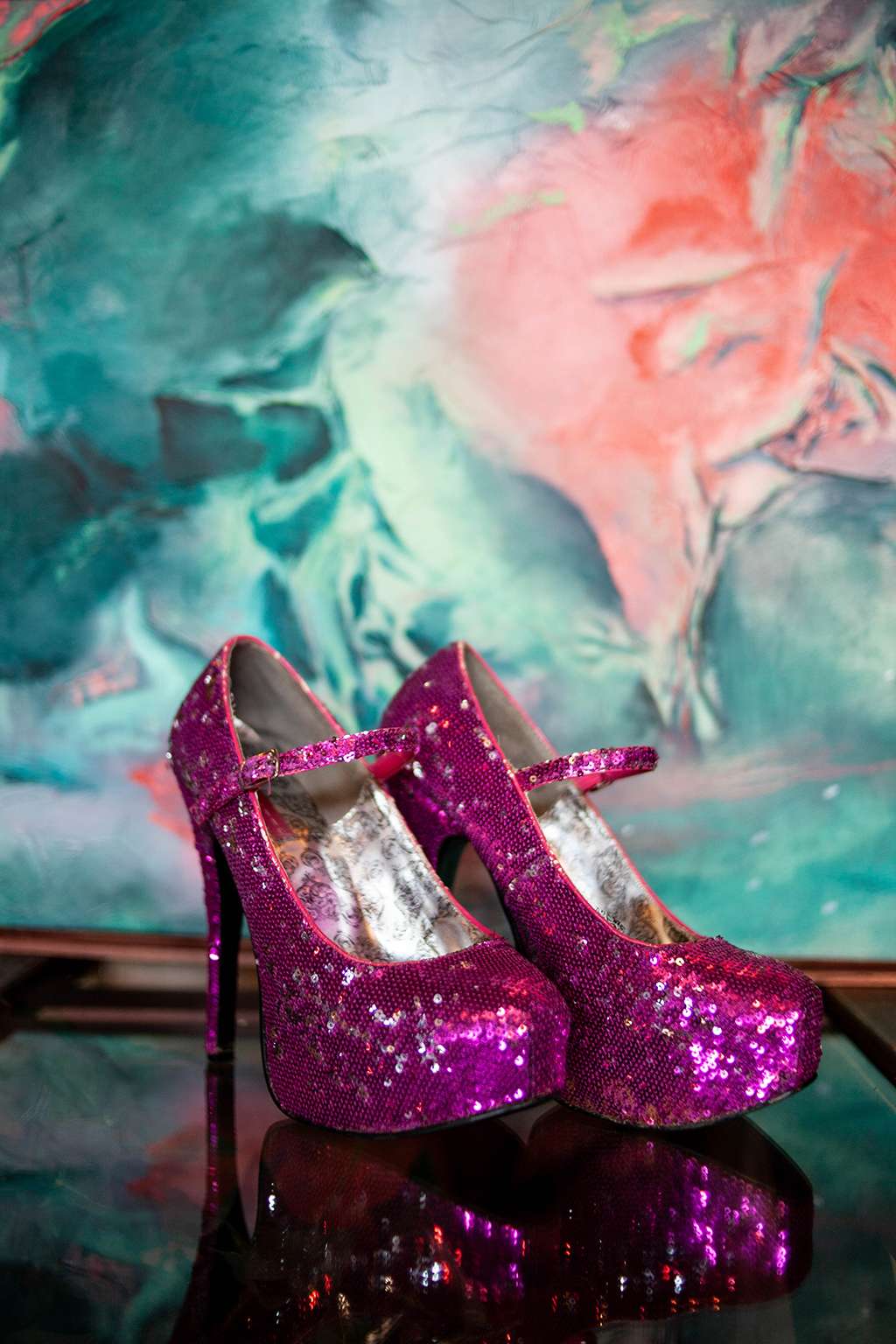 "I was doing my first popup shop for my business Pinup Pixie Boutique at a vintage cafe," the bride explained. "He walked up to me and complimented me on my dress and then walked away. We met again a year later, I had just come out a very toxic relationship and I became a single mom. I met him at my worst and he brought me back to life."
"On our first date I wore the galaxy dress. We clicked immediately and he became my safe place and my home. He made me believe in love again and he became a father to my two little girls. I describe our love as when the stars meet the moon."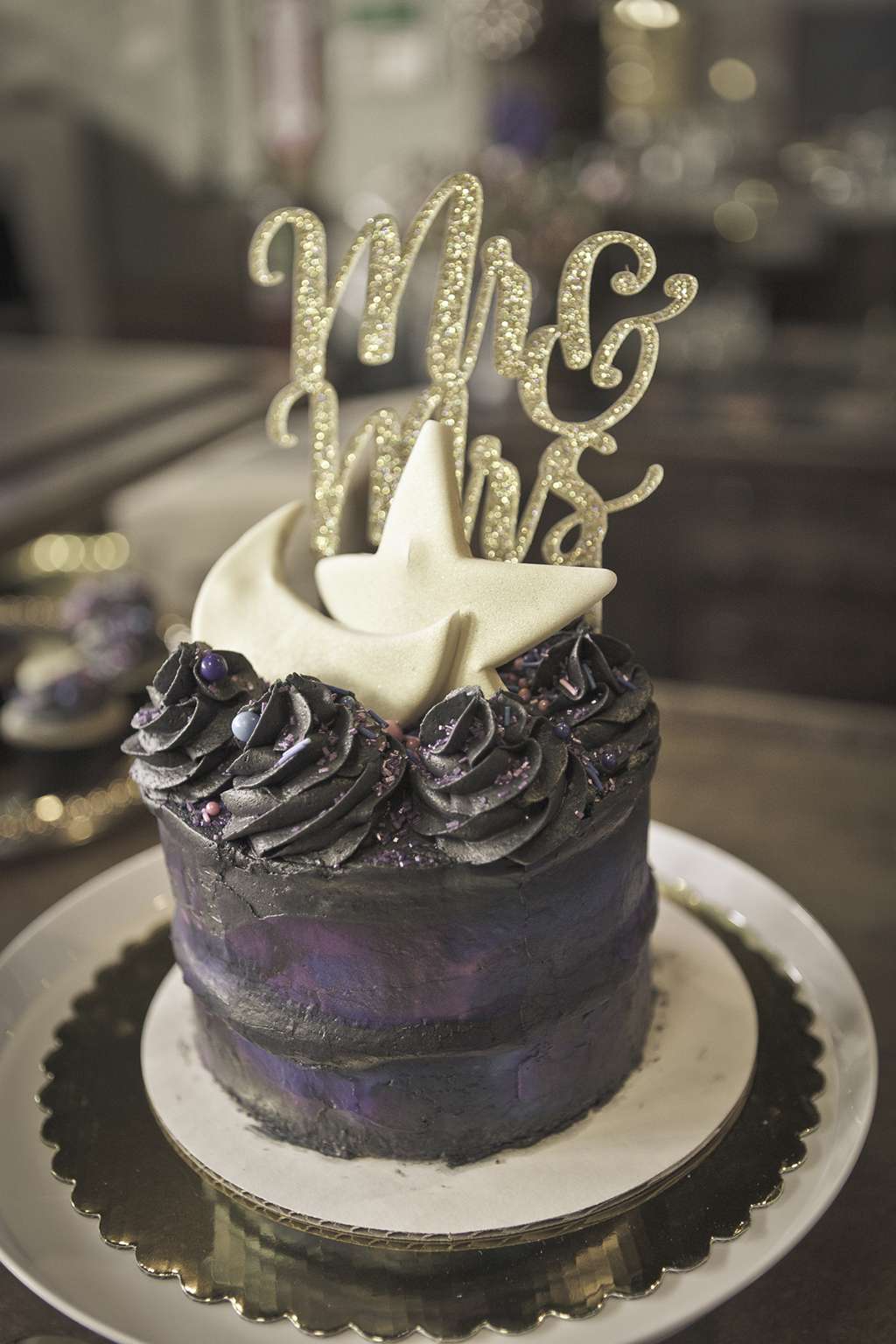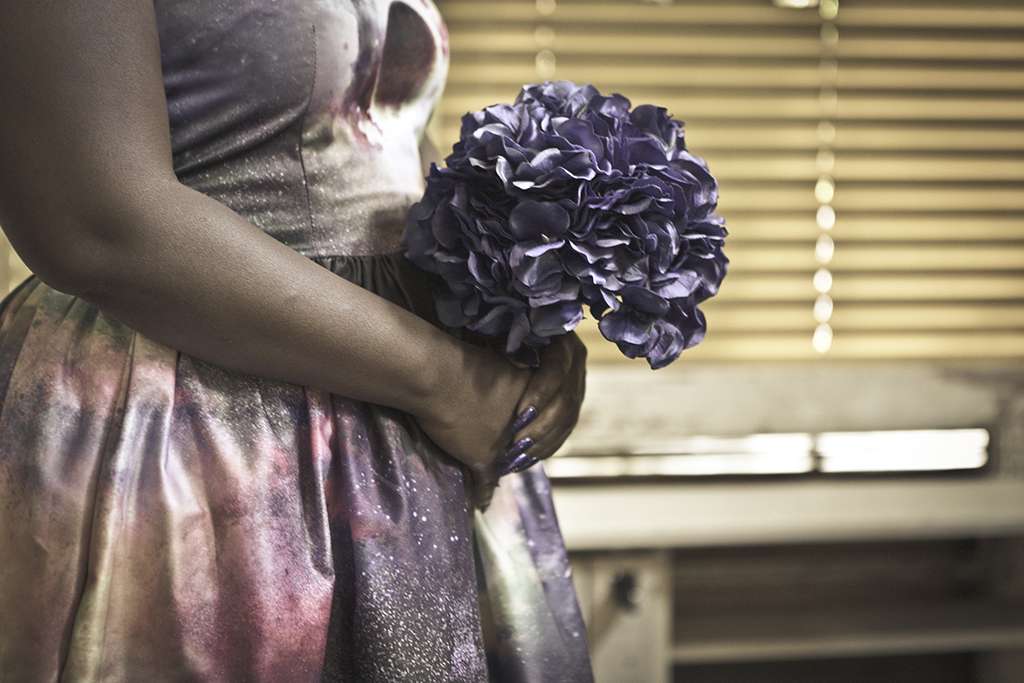 Stars and moons were the starting off point for their July wedding, combined with Jackie's love of pinup and vintage fashion. Wil matched Jackie's dress with a galaxy printed bow tie, braces and socks. They were married at Agora Borealis, a beautiful and eccentric art store in north Louisiana, with a budget of just $1,000.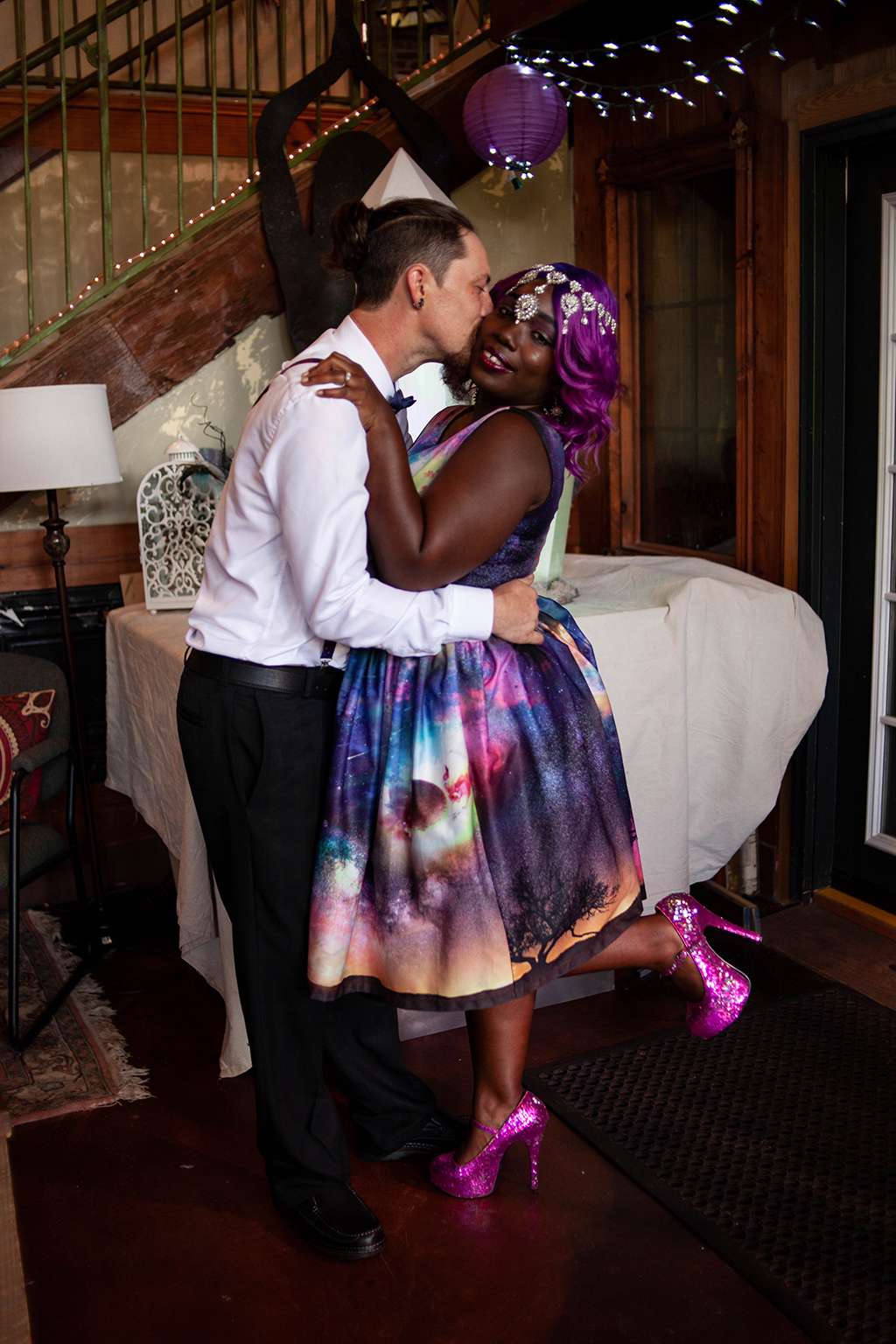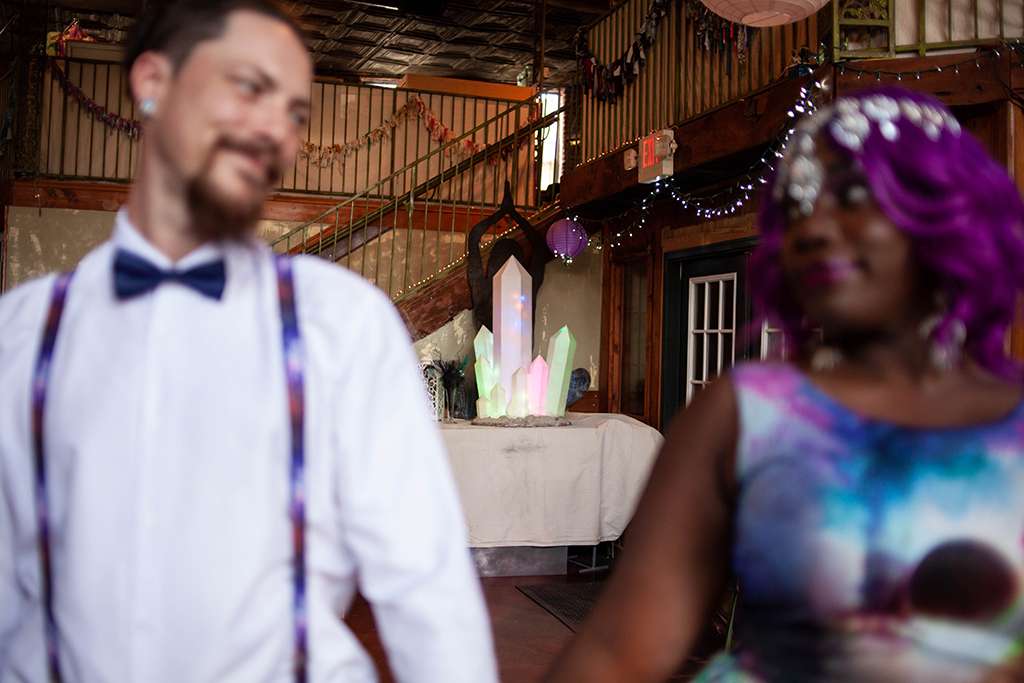 Their biggest expense was their wedding cake – their friends and family put everything else together for them! Wil cooked all the food for their reception, a southern feast of smoked hog, deer and brisket and Jackie and her mum made the sides. Wil also made Jackie's bouquet. Their friends paid for their photographer, and another friend got ordained especially so he could marry them!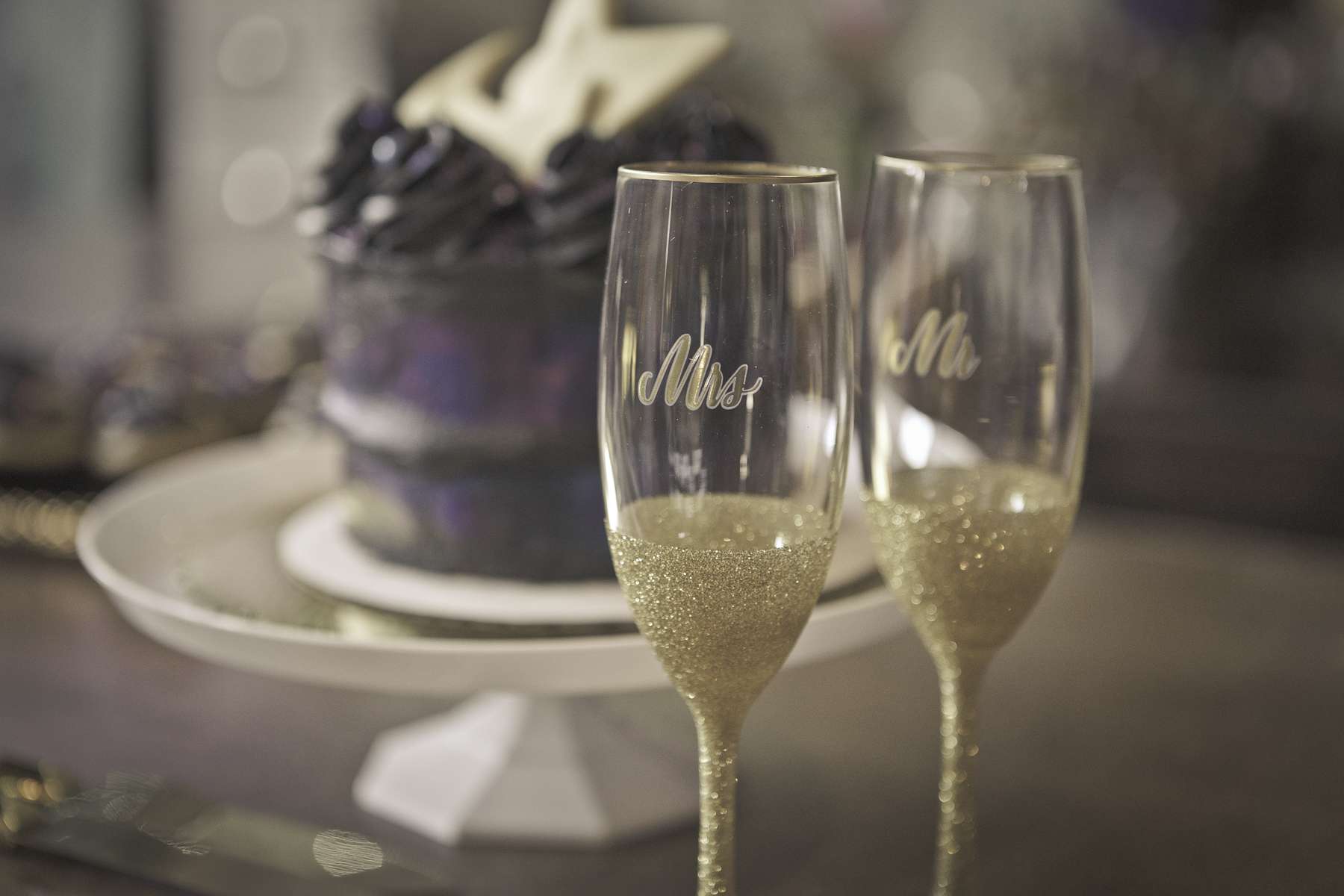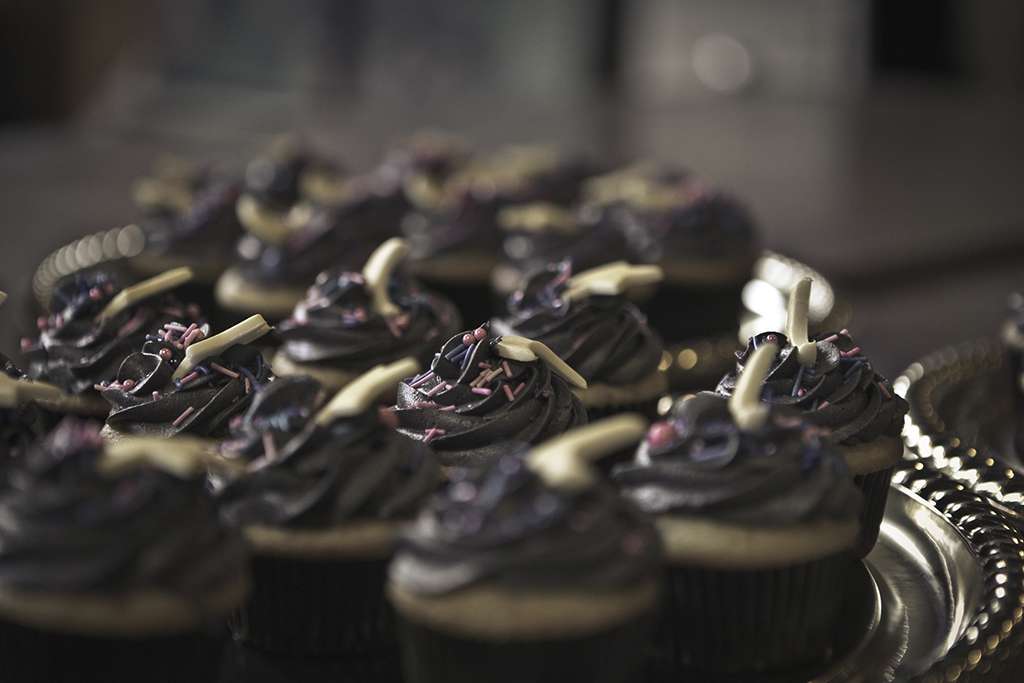 They kicked off their ceremony by playing their favourite song – A Good Night by John Legend. Jackie walked down the stairs to the ceremony space and met her brother at the bottom. "He walked me down the aisle and gave me away. We had one of our very good friends marry us, which made it so very personal. We exchanged personalised vows, and kept it short and sweet. We kissed, and I became Mrs Brown!"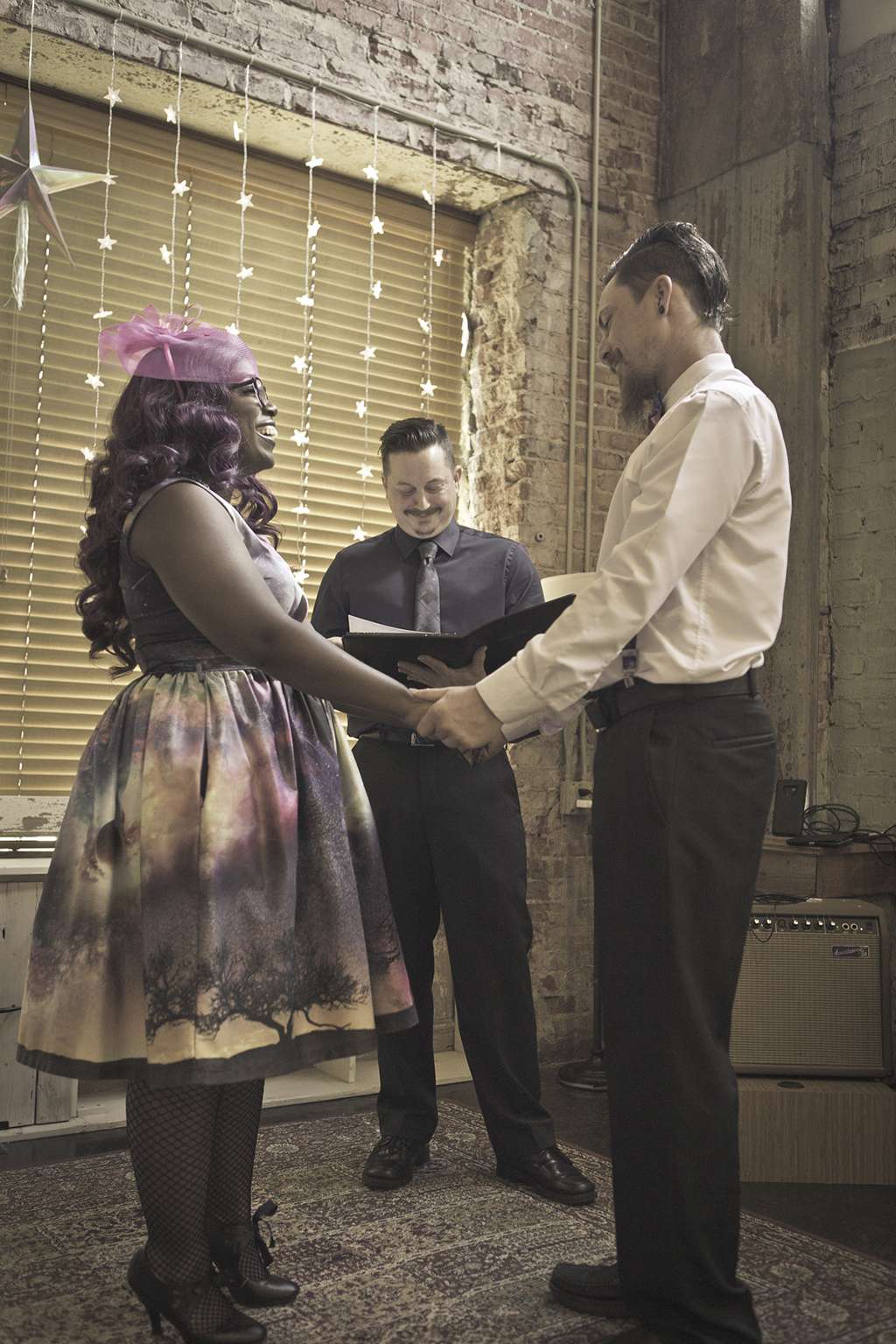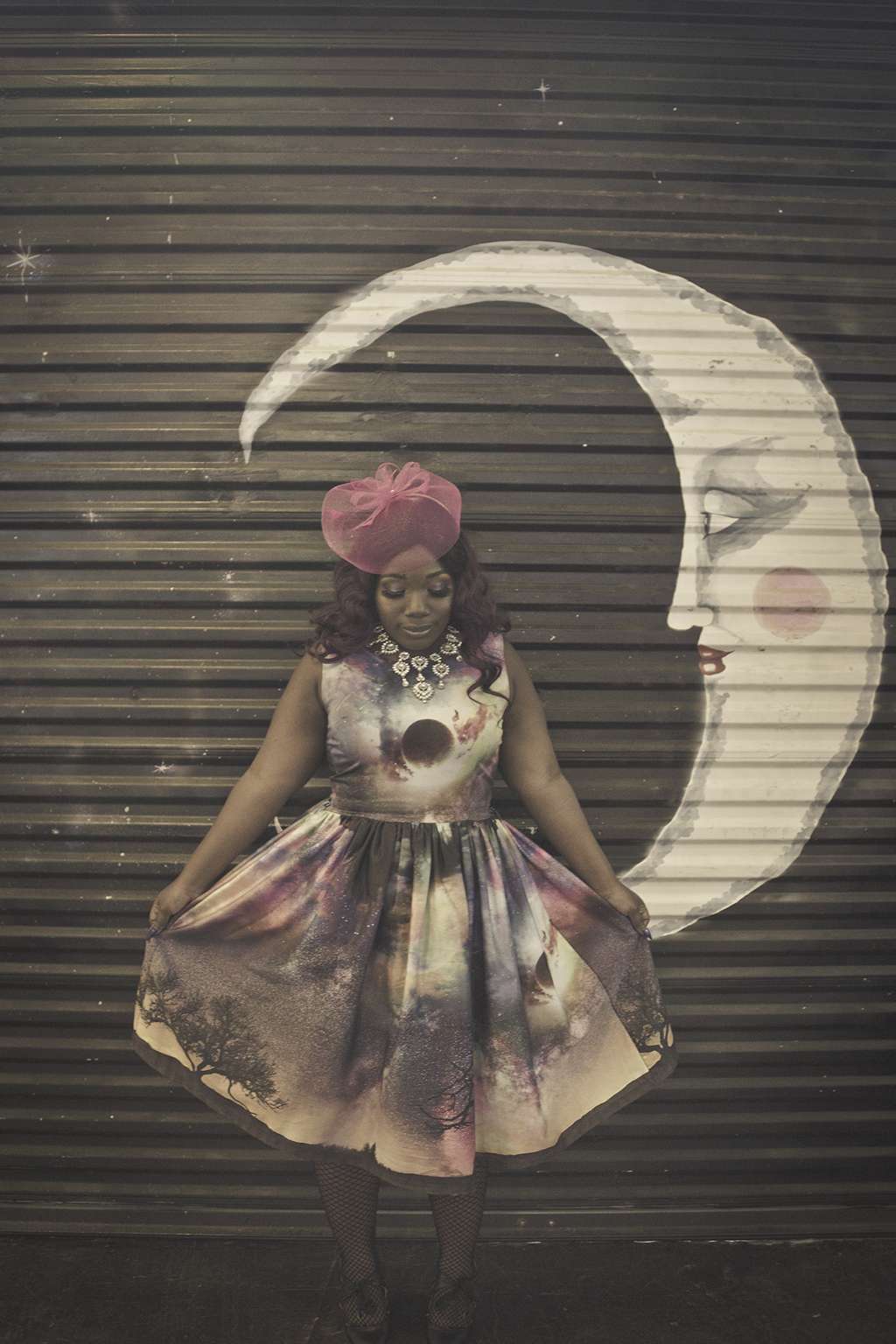 "My favourite part of our day was standing in front of Will and seeing his expression whilst I read my vows to him," Jackie concluded. "Planning our wedding with family and friends that love us was an amazing feeling. Don't be surprised when some people don't agree with how you celebrate your special day. Not everyone is going to like or agree with your vision, and that's ok! Don't worry about what anybody else thinks and enjoy it. And dance more!"