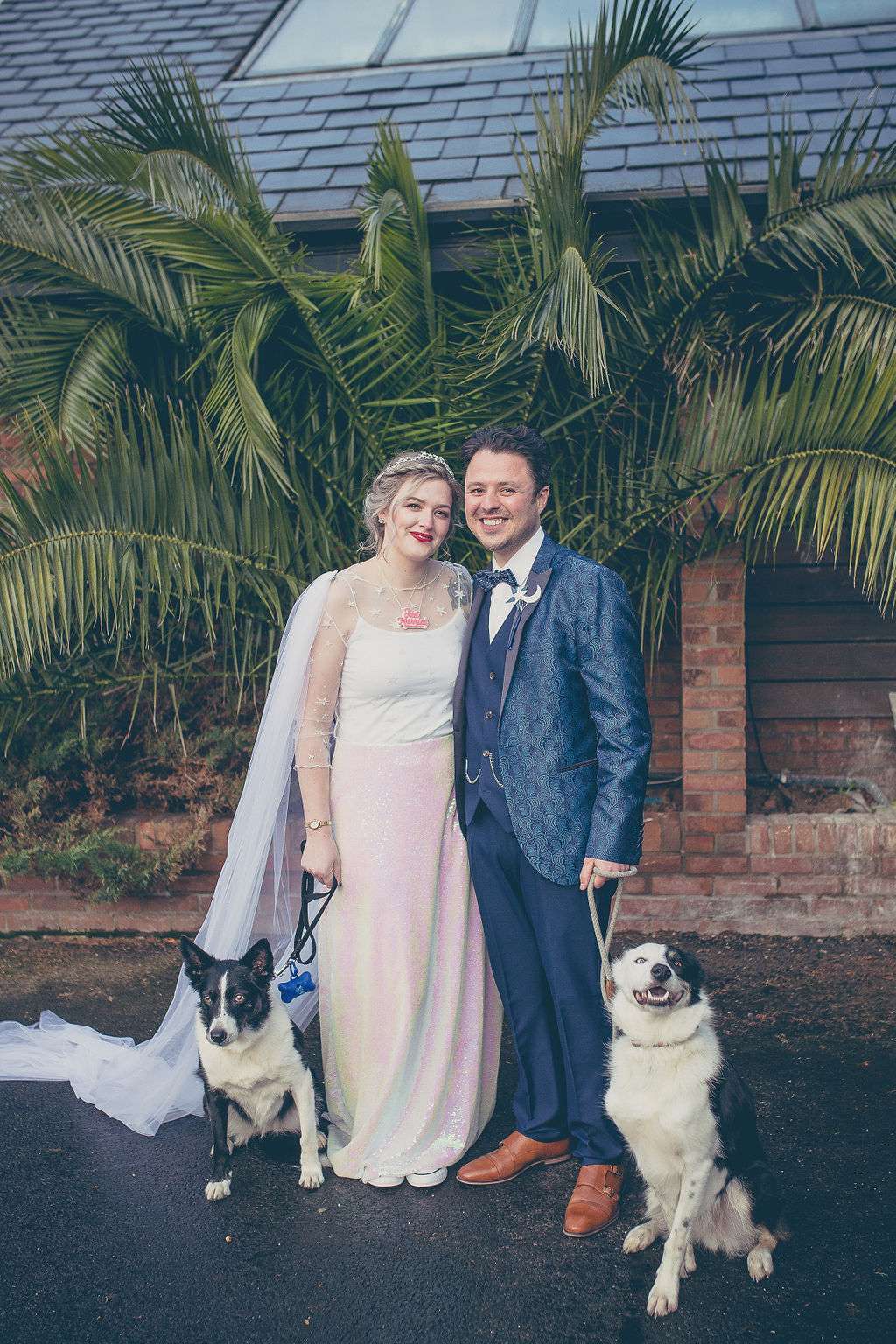 Bryony said she always wanted to get married on their anniversary, so when she and James got engaged (on their 4th anniversary) and she realised that not only did their 6th anniversary fall on a Saturday but the date was 22/02/2020, it was settled! They opted for a celestial theme very early on and as shes not a fan of flowers, they didn't have any! Instead of floral bouquets and buttonholes, she made star and moon ones out of glittery card (which cost lest than £50 in materials!) She also made their cake and place names. Her dad made the moon photo backdrop and her mum made her iridescent sequined skirt using a YouTube tutorial!
"We felt really lucky to have all these creative people around us who practically jumped at the chance to help us," Bryony said. "I tried on some 'proper' dresses but none of them felt like me. My top was second hand from Depop (with a Primark vest underneath), my headpiece was Crown and Glory and I found my veil on Etsy."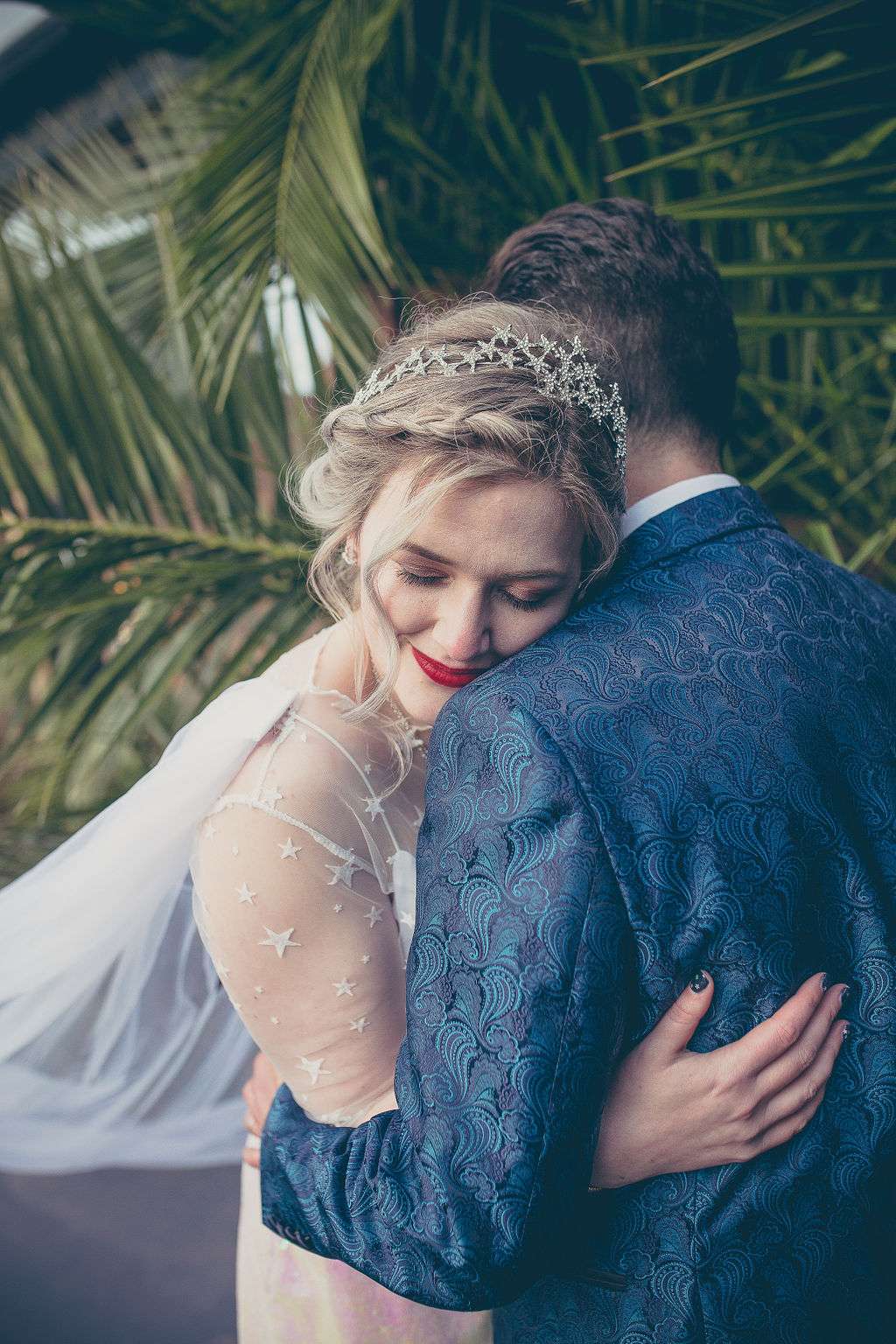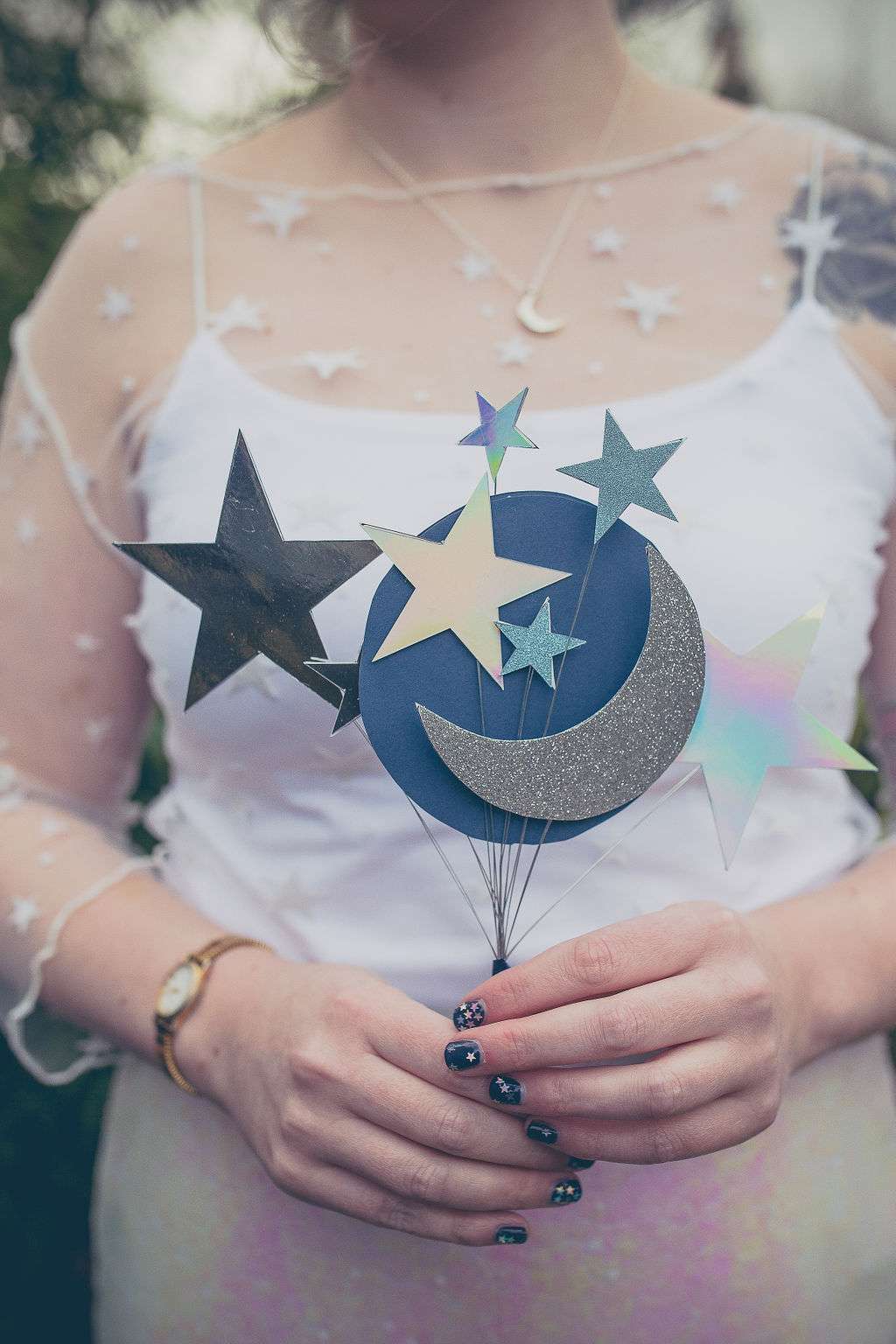 In total they spent around £6000 on the day, keeping costs low was helped by all of the DIY and finding a new venue that exactly suited their needs and budget. Around half the budget was on food and drink and they splashed £500 on hiring a Routemaster bus, but to them it was totally worth it as it was such a fun experience and made for great photos!
"I didn't want our wedding to look like I had just copied everything from Pinterest so I made it as personal to us as I could", she continued. "I'm sure there were little details that a lot of the guests weren't even aware of. Our wedding rings were engraved with a map of the stars the date and time we got engaged, and then I named all of our tables after stars, constellations and planets that were on that star map. I really wanted our love for each other to shine through above all else."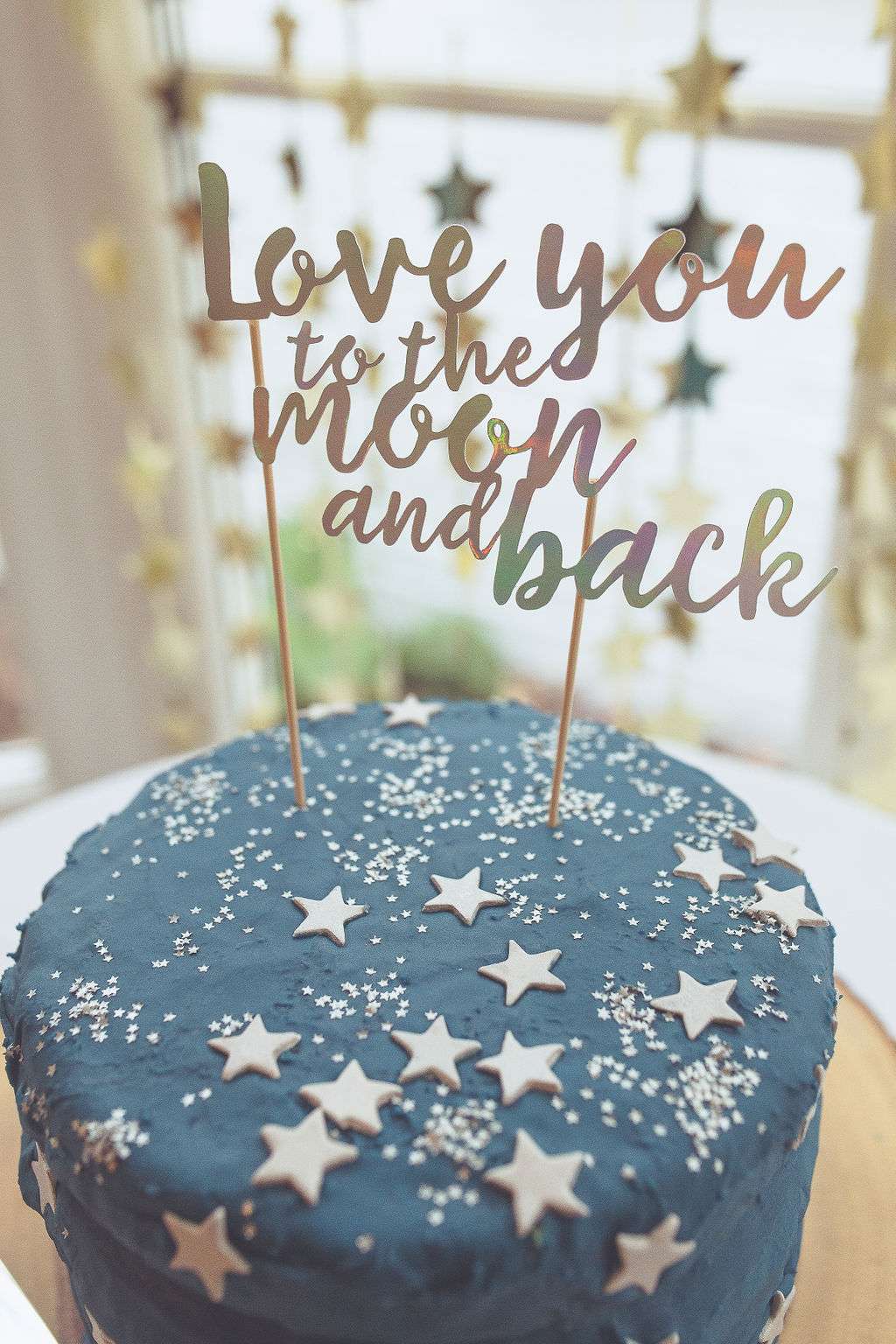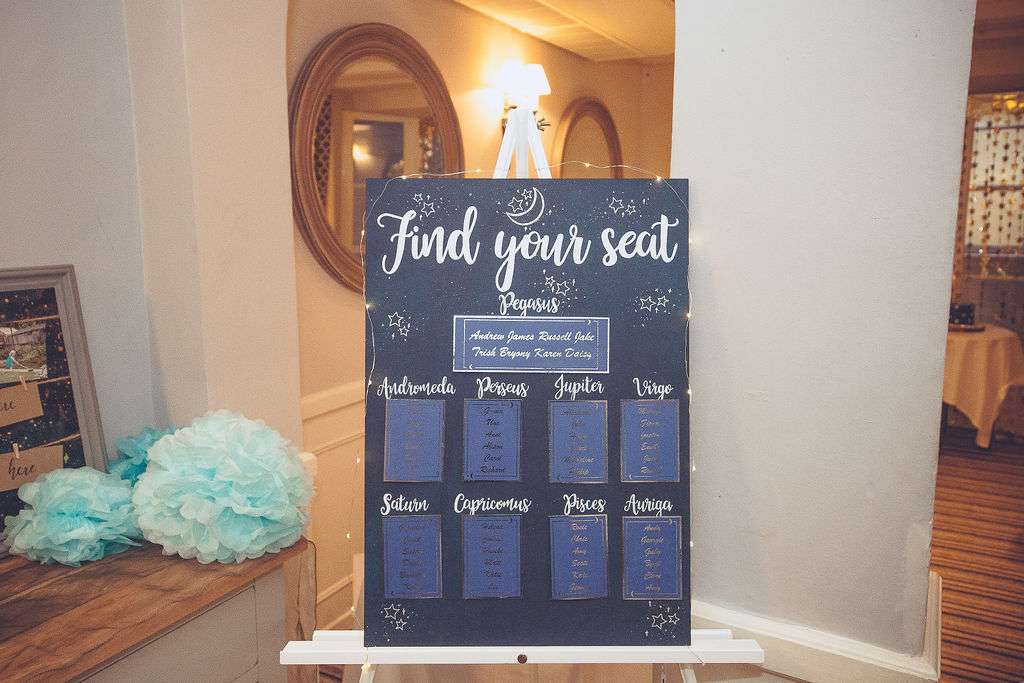 "In the end, most of my inspiration came from Rock n Roll Bride! I knew very quickly that a traditional wedding wasn't for us and I found it really inspiring to see real weddings where people did things a bit differently. It gave me the courage to ignore the traditions that didn't feel like 'us'. I had originally planned to have dried flowers as I thought I had to have something floral, but I saw a lot of people in the Rock n Roll Bride Facebook group who were choosing alternatives to flowers and it gave me the push I needed to do something different. I also originally bought a very traditional looking dress from ASOS but quickly felt like it didn't suit me or the theme. Seeing other brides opting for non-traditional dresses inspired me to look for something that felt more 'me', which is how my mum ended up making me a skirt."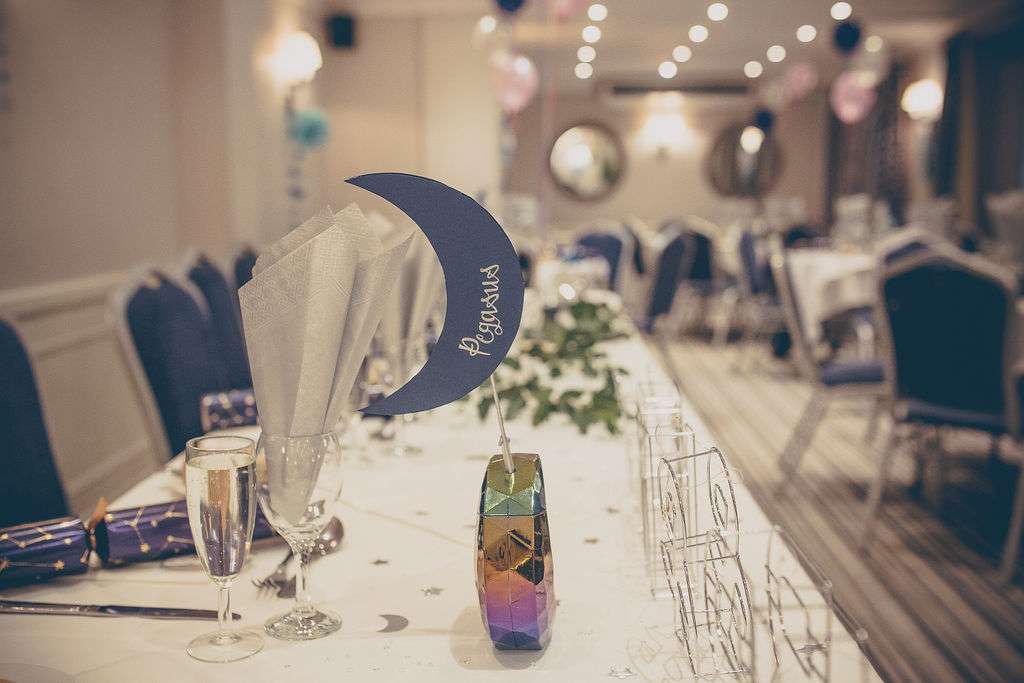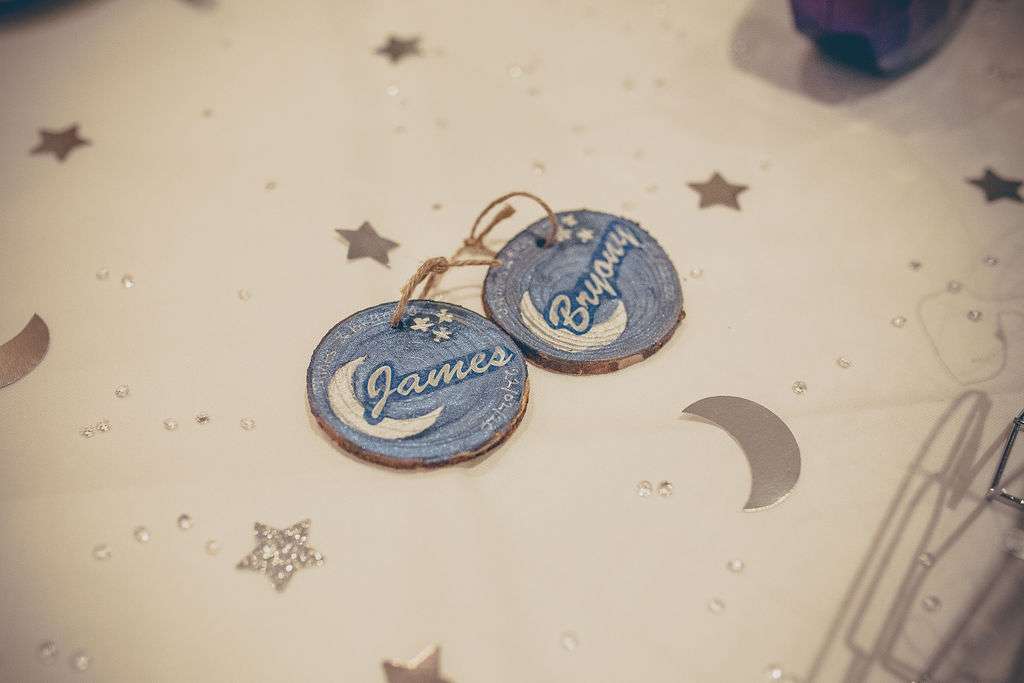 The one thing Bryony says she wishes she'd thought about sooner, was how much their ideas and plans might change throughout a two year engagement. "We made a guest list when we first got engaged but we lost touch with some of the people originally on it, and sadly my Nan died. I wanted to be super organised from the beginning but by the time our wedding came around I think very few of my original plans or ideas were still in the mix. I think if had I known how much things would change I would have relaxed more and not worried so much about trying to plan everything to within an inch of its life so early on!"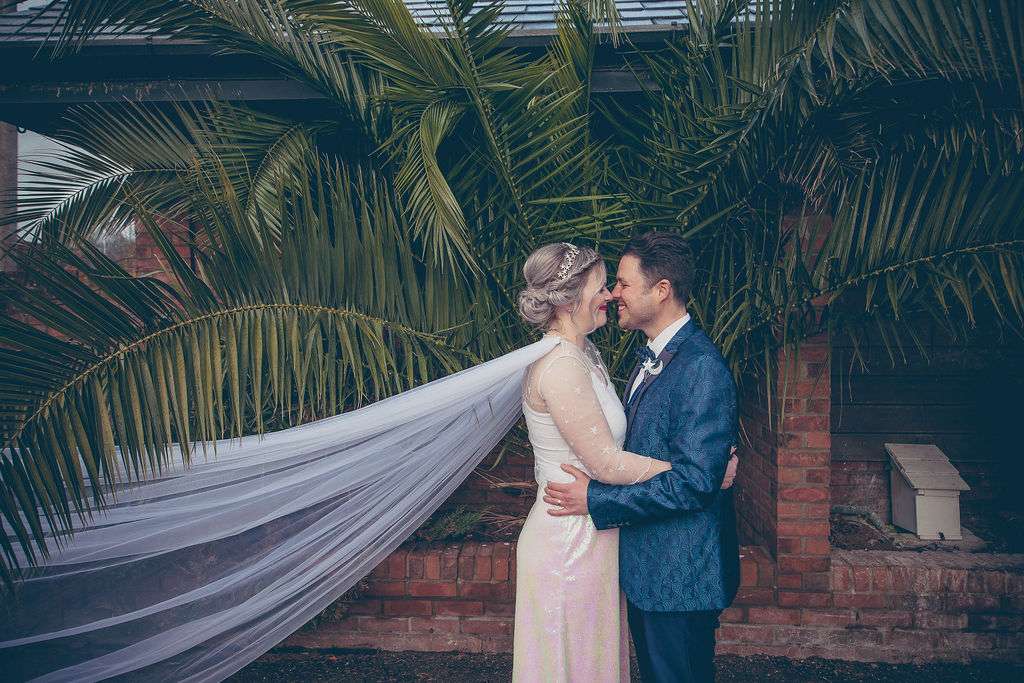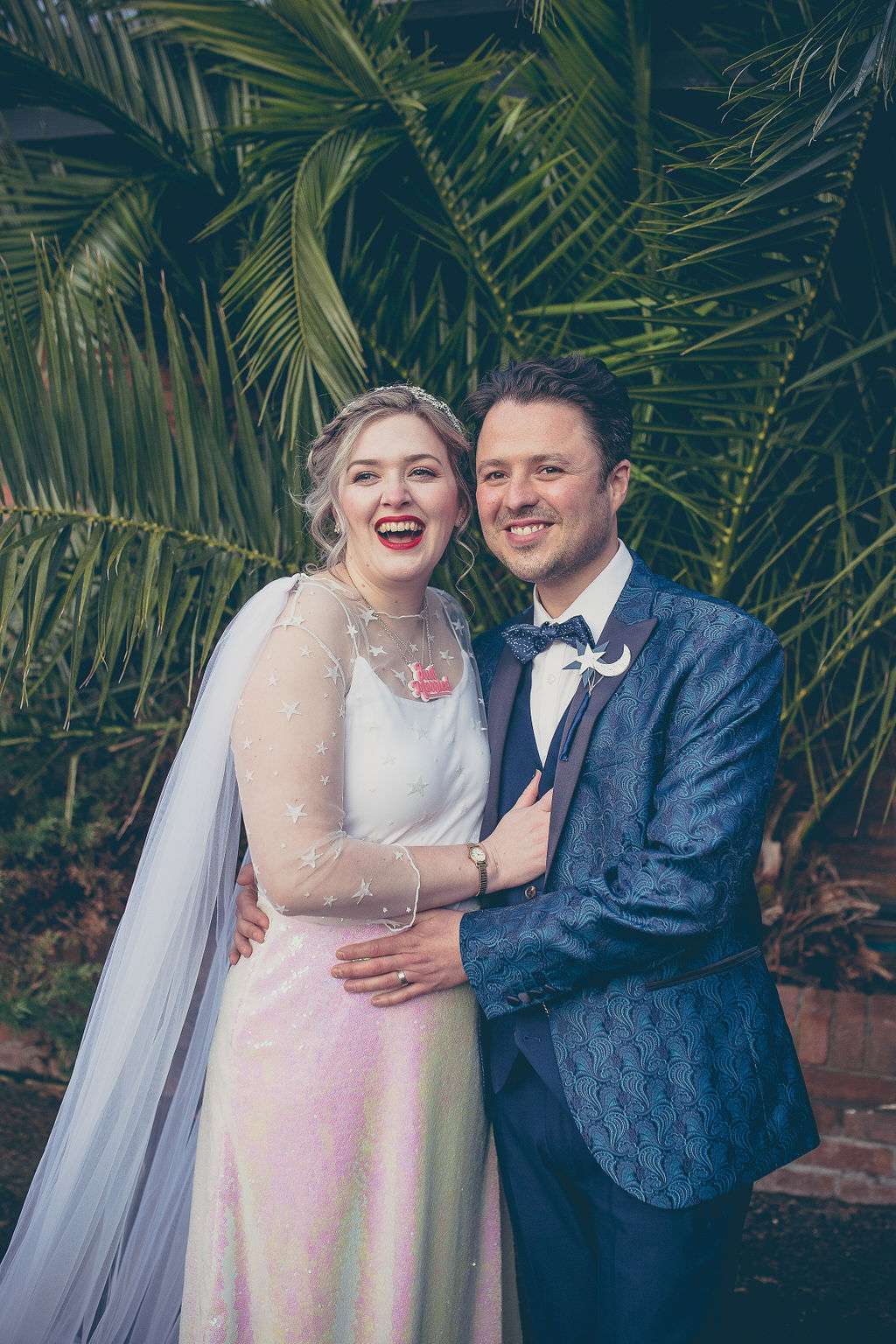 "It's a bit clichéd but, I'd like to say to other couples that what feels like a major setback right now might actually turn out to be a blessing in disguise", she concluded. "Our original reception venue went into liquidation and at the time I wanted to give up on planning the whole thing. I had found it stressful enough to find that venue, and I felt like I was back at square one. In the end I was so glad that that happened because it meant we found a venue that we had originally overlooked but actually turned out to be perfect for us. I don't think our wedding would have had the same feel to it had we stayed with our original venue. Throughout the whole planning process I kept reminding myself that 'if it's meant to be, it will be' and sure enough on the day it all came together perfectly."