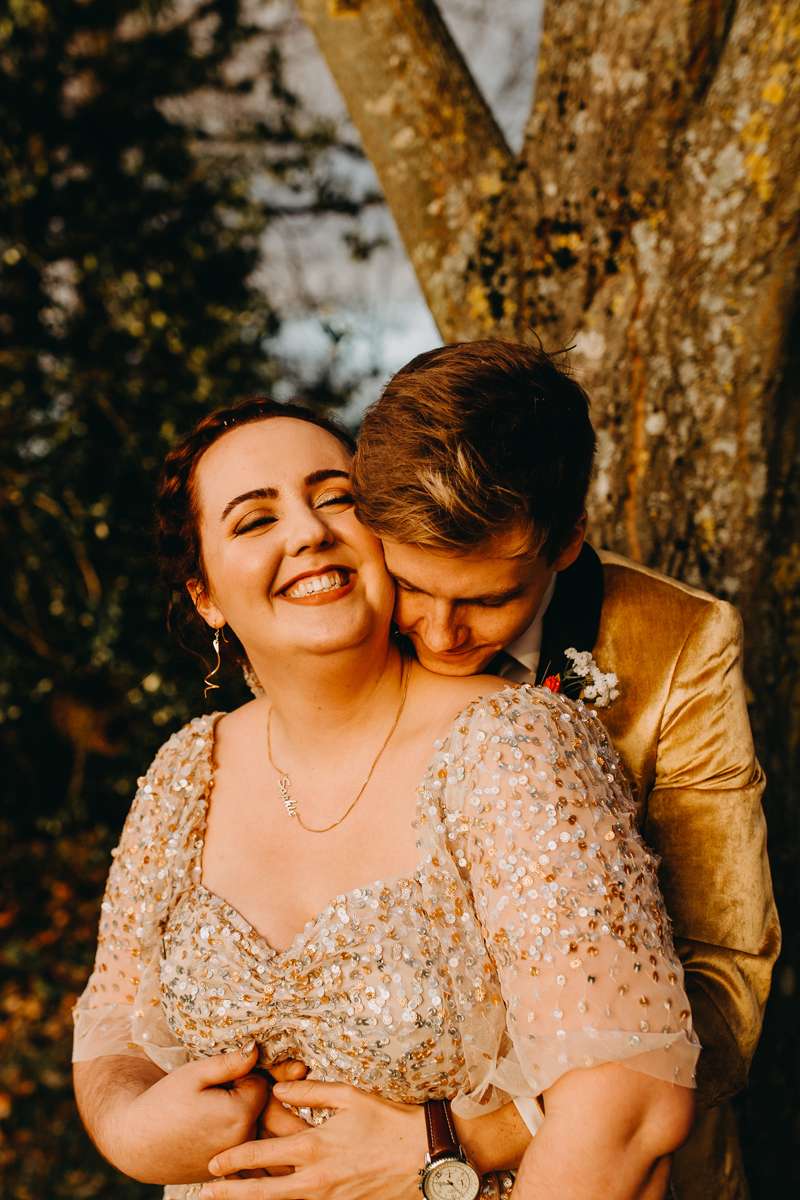 Sophie and Stewart's November wedding proves, wholeheartedly, that you don't need to stick to traditions, drop the equivalent of a house deposit or starve your way into a too small dress to have a beautiful wedding. Married at Basingstoke Register Office with a reception at The Crown and Cushion in Minley afterwards, they had a budget of £11,000 and achieved absolutely everything they wanted.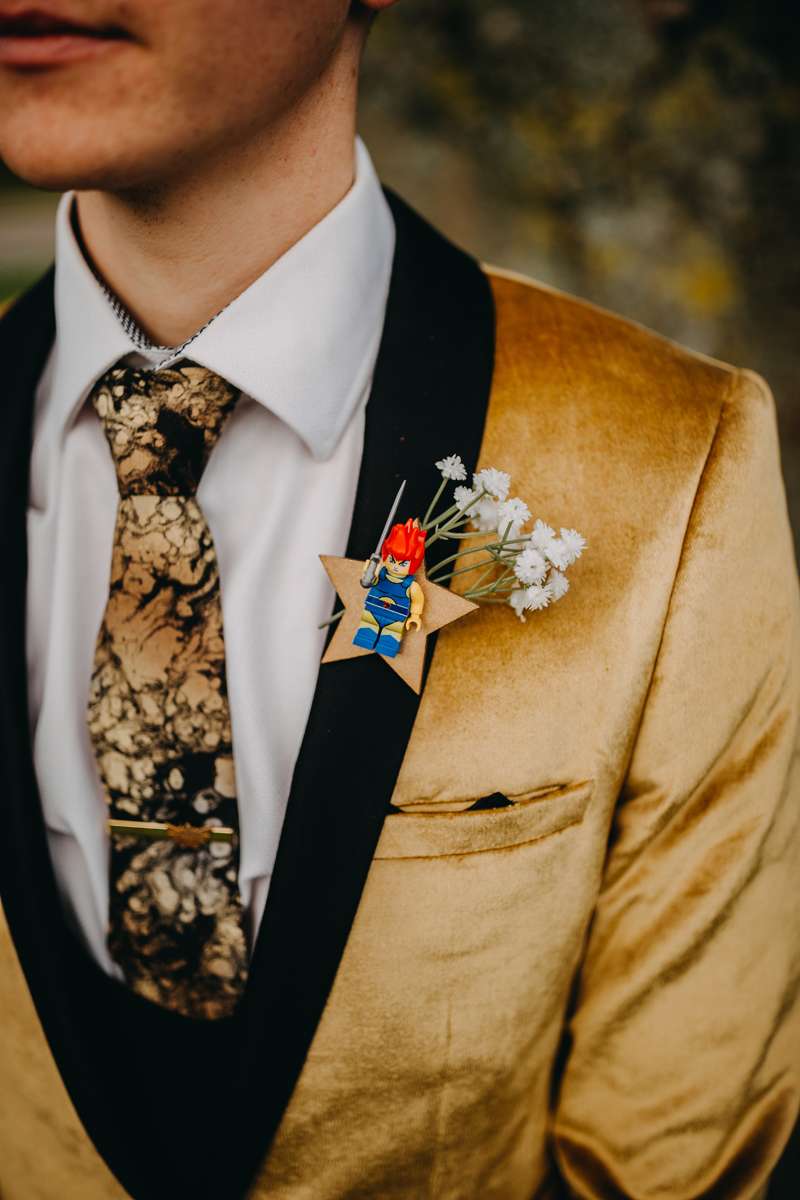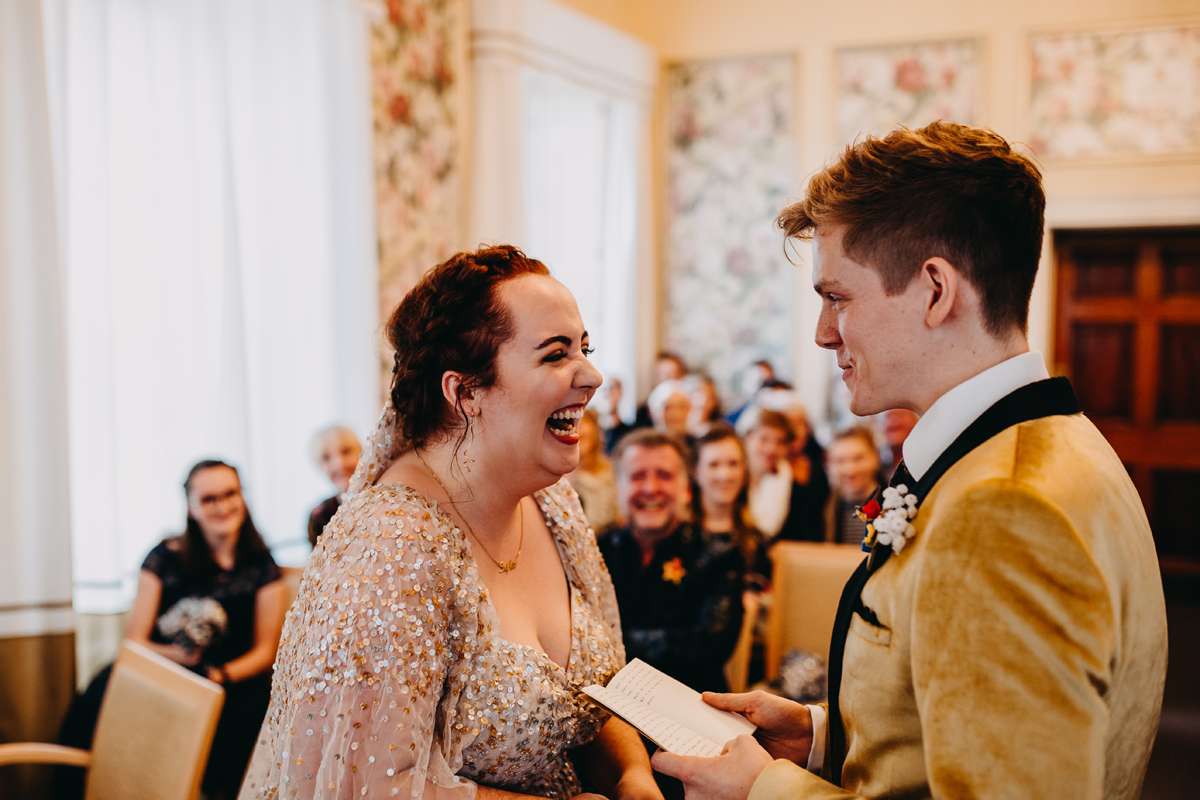 "As someone who found wedding planning extremely testing on my mental health, I have to thank Rock n Roll Bride for creating such a delightfully welcoming and inspiring space", Sophie writes. "Picking up the magazine on release day made planning fun, at times when I was find it hard. I am a UK Size 18, and as a plus size bride in particular, seeing others with figures like me made me feel like there was no wrong way to be a bride."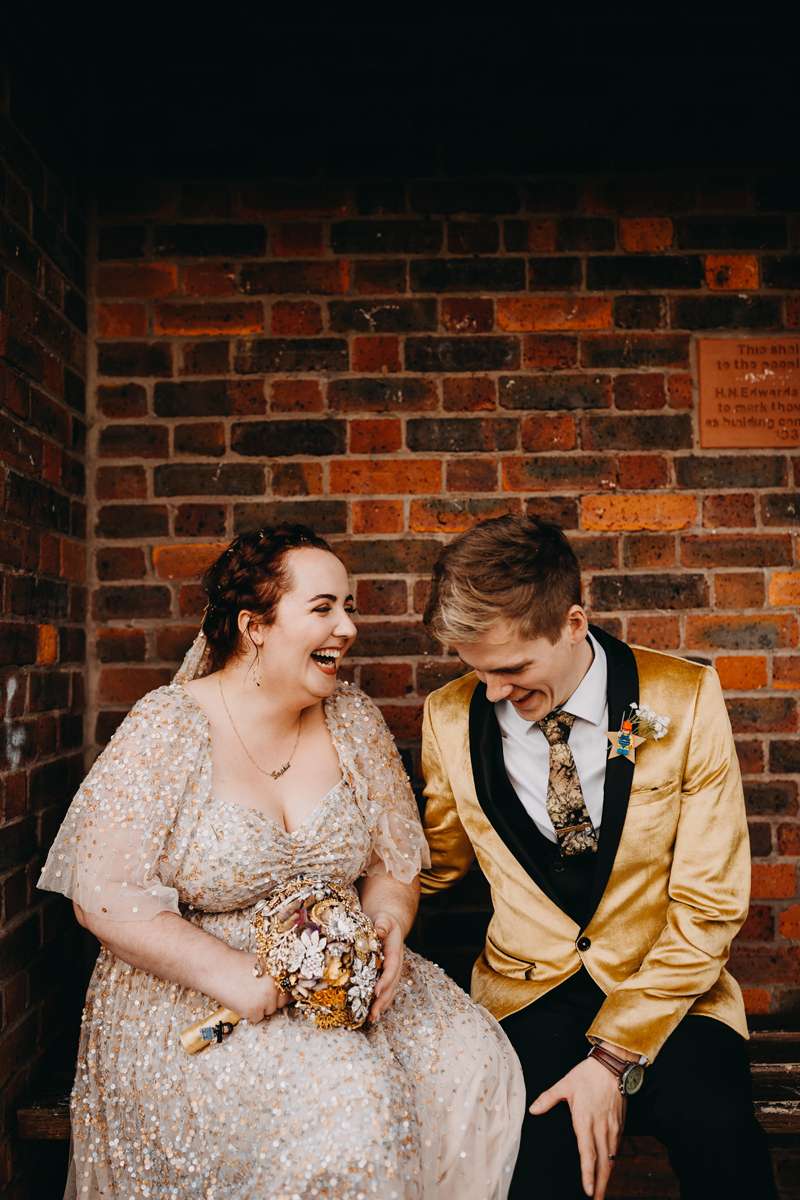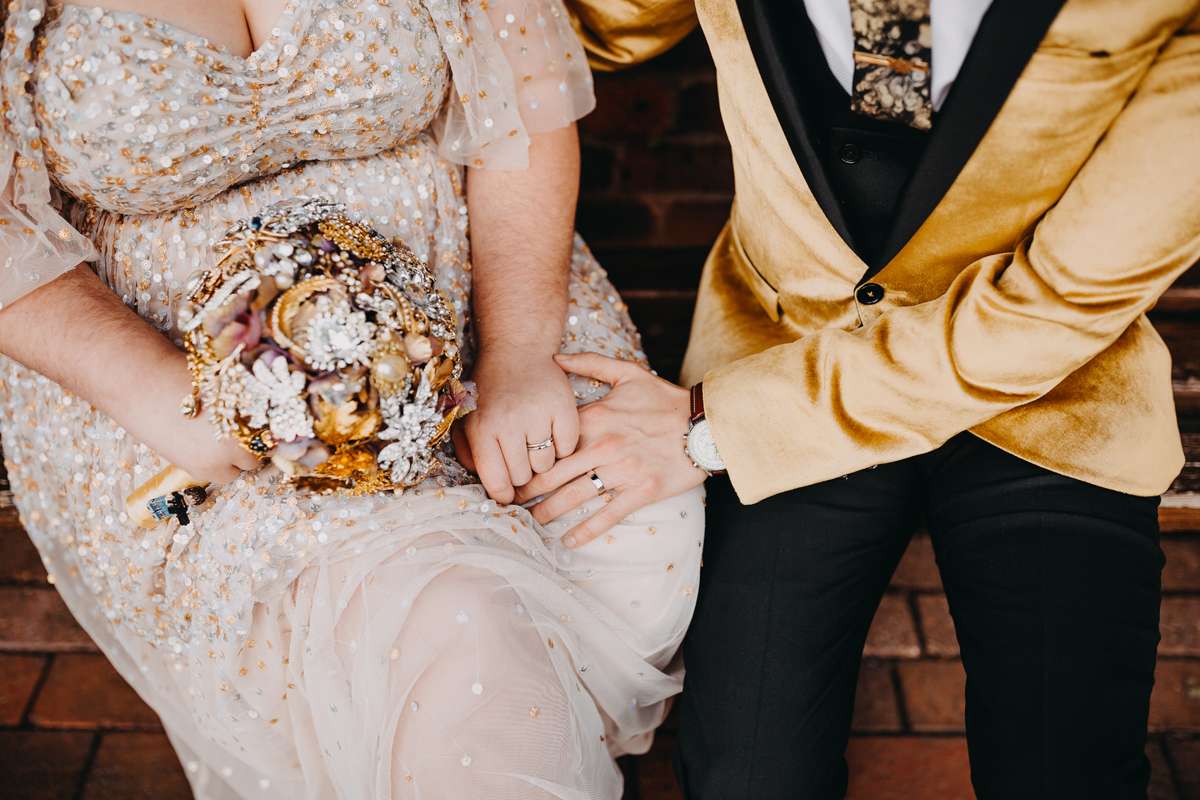 They wanted to have fun with their theme so picked 'Trip to the Moon' (as homage to a French film they studied at university together) as their inspiration. Obviously there was plenty of space and celestial touches throughout. "We wanted the day to feel like a cross between a crisp, clear winter night in the countryside when you can see all the stars, and a cosy night in with your favourite people in front of a roaring fire. Like that scene in It's a Wonderful Life when George Bailey says he'll lasso the moon for Mary. Basically, all the fairy lights, glitter and sequins we could get our hands on."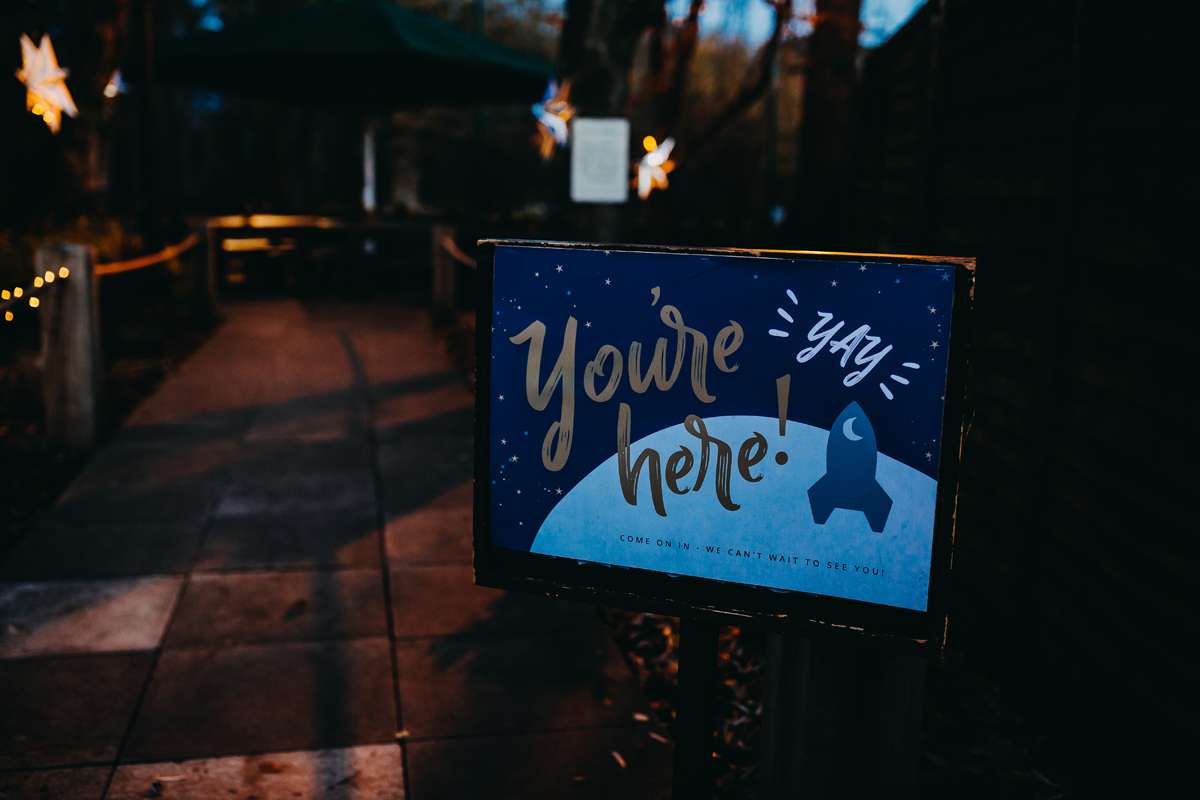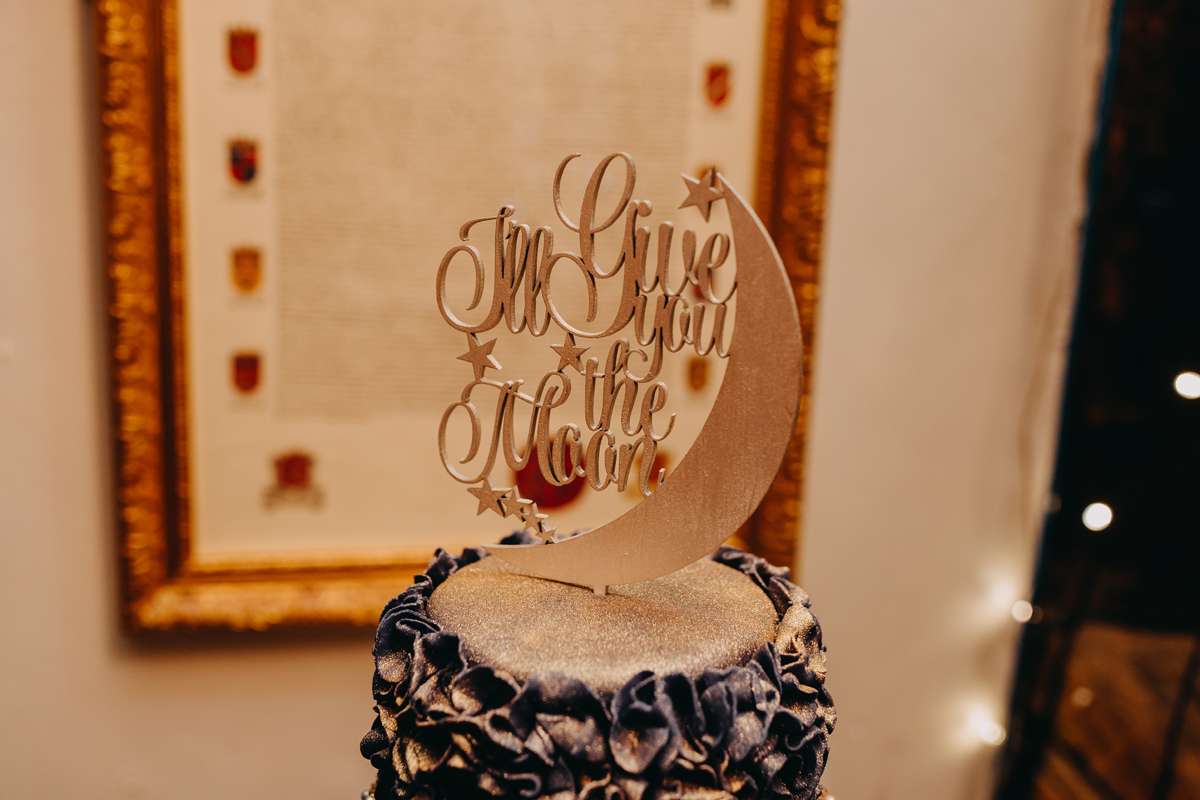 Sophie's beautiful outfit was a one-of-a-kind creation made from three ASOS dresses! Her mum's friend built her dream outfit by adding sleeves, altering the neckline and making a belt and a matching veil. "It was everything I wanted!" she said. "My something old was my Sophie necklace, my earrings were my something borrowed from my mother-in-law and to cover where my veil sat I had some Crown and Glory star clips (which matched the bridesmaids' headbands). I also dyed a streak of my hair as my 'something blue' and my shoes were from the Irregular Choice Muppet's collection (they were the first thing I bought after we got engaged!)"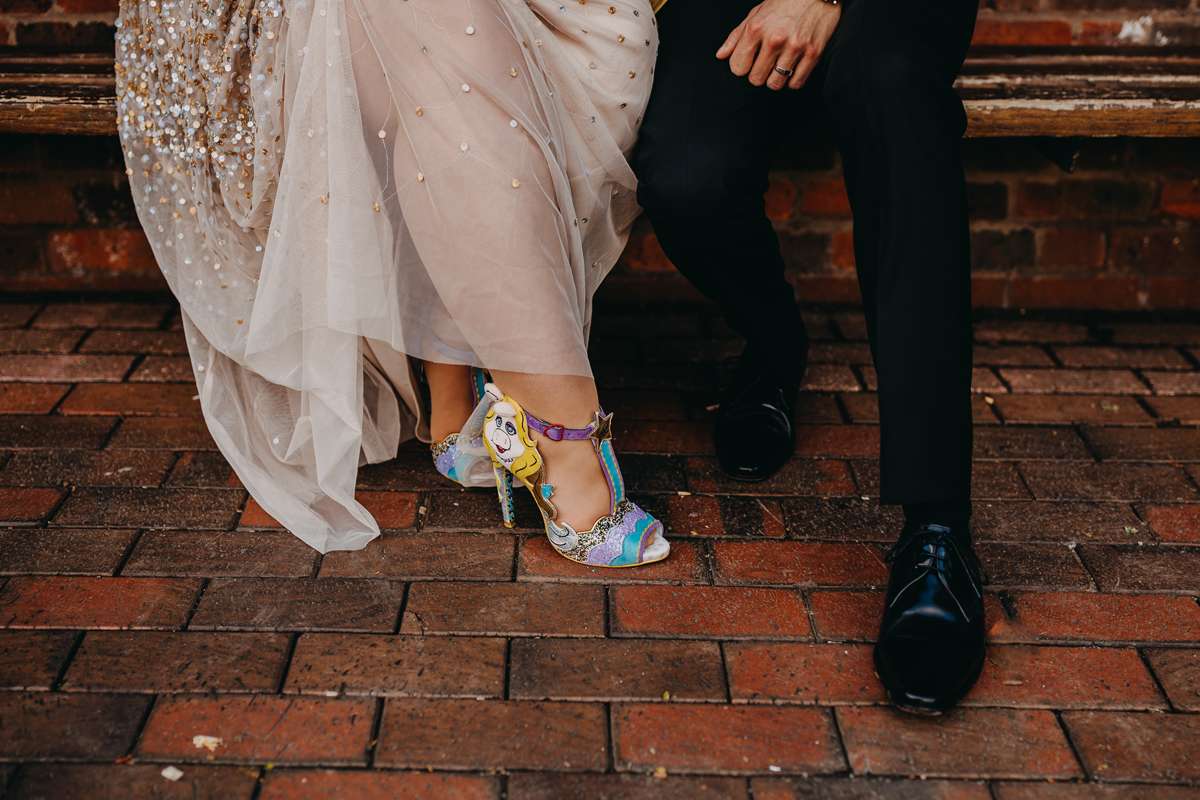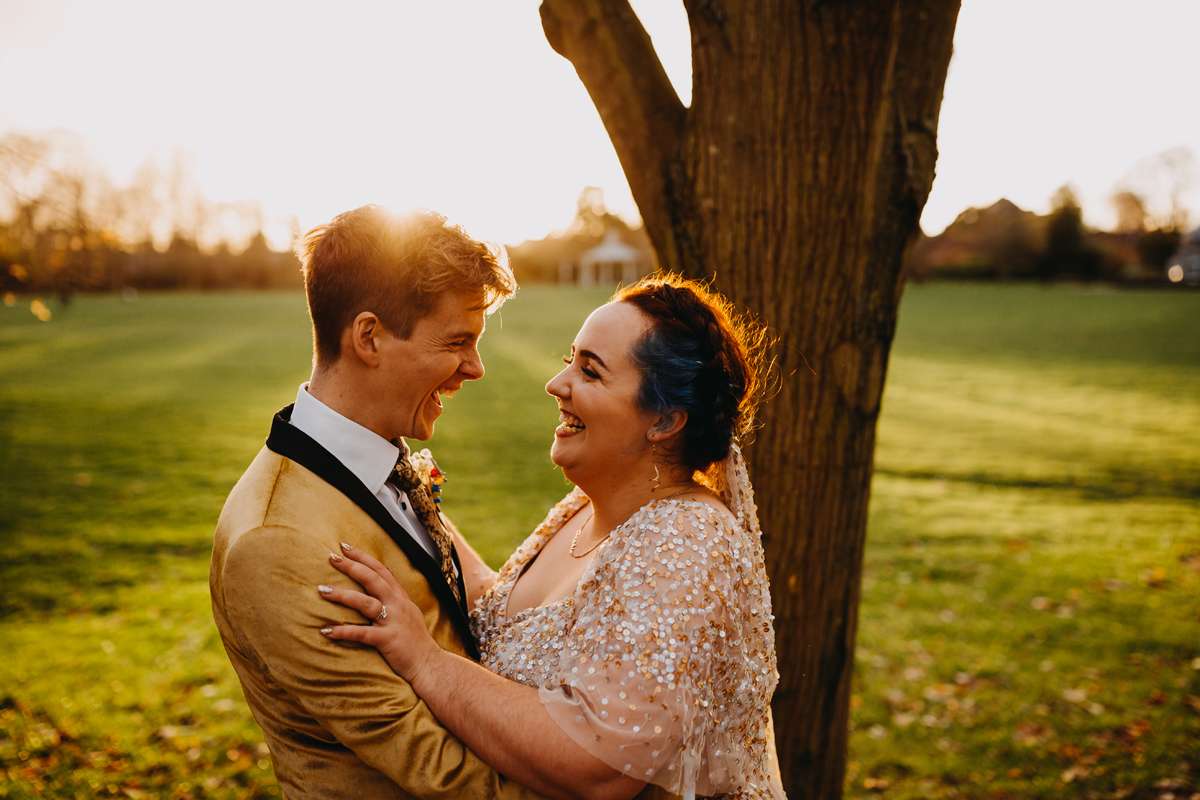 One of their favourite details was their incredible space themed cake, which was a gift from a good friend of theirs. "I said that something simple and blue with a couple of tiers would be fine but she ended up getting really into it! The amazing result was four different tiers, four different flavours, four different decorating techniques and a cake that become a real visual feature in the venue. We decorated it further with some of our favourite Pop Vinyls and a cake topper from Etsy that quoted 'It's a Wonderful Life', our favourite Christmas film."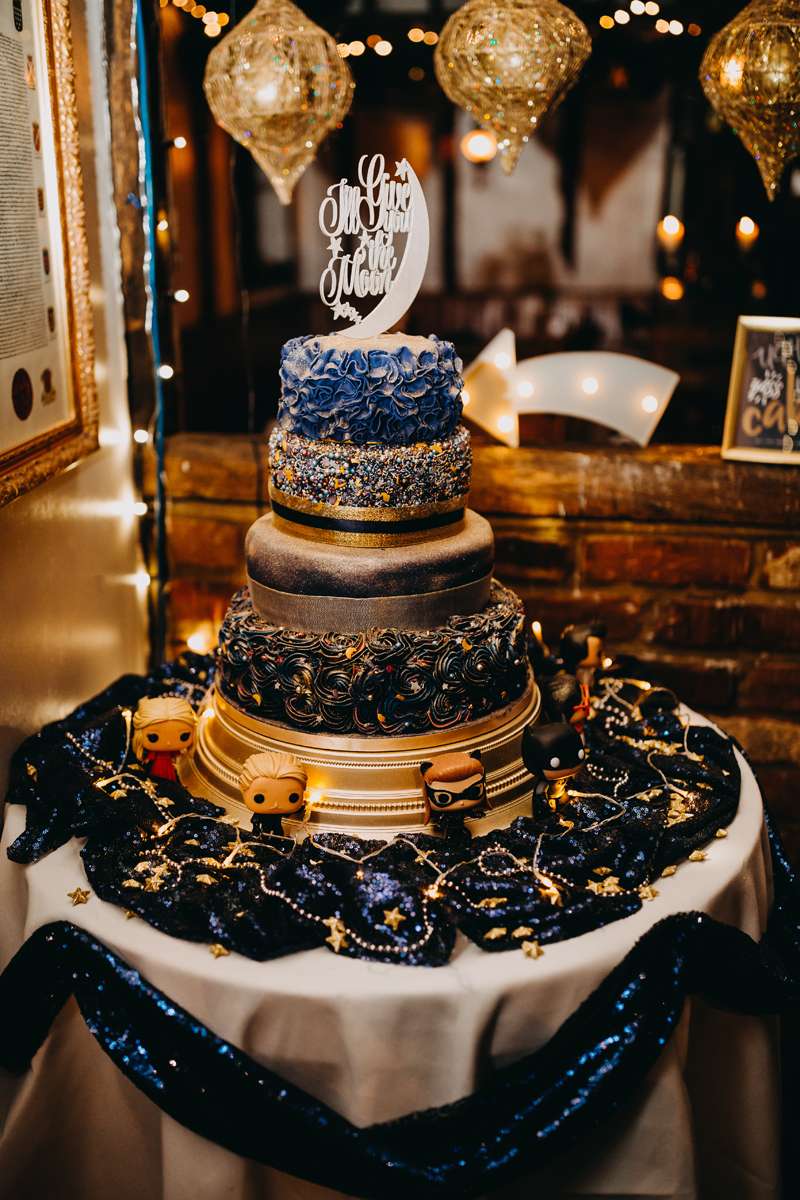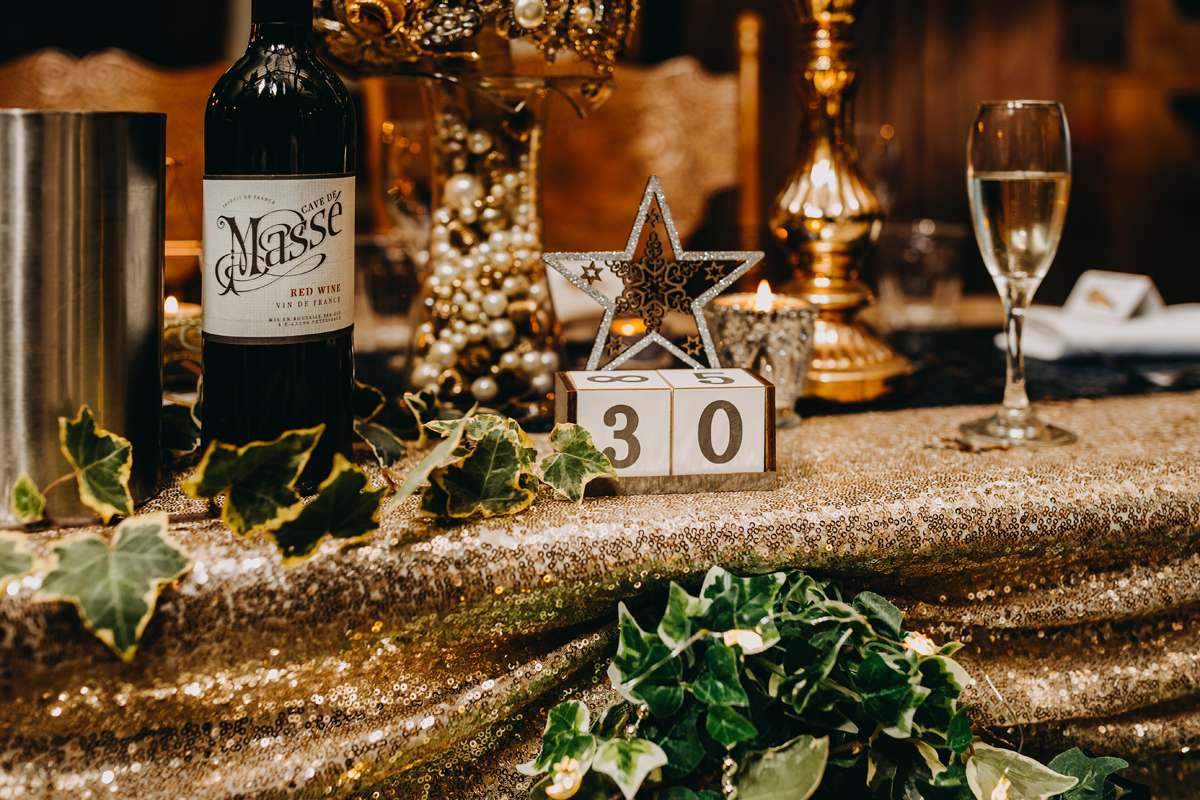 Although not every part of wedding planning was a fun experience, Sophie definitely feels it bought them closer together. "I wish we'd known beforehand that it's not all fun", Sophie said. "I don't feel like a lot of people talk about how hard wedding planning is emotionally. Everyone thinks that wedding drama won't happen to them and while we have a good relationship with our families, the process still brought up some difficult emotions and some conflicts. People talk about it being stressful and expensive, but I just wanted to be told before we started that it could be sensitive and frustrating and exhausting at times – I think it would have made me feel less alone."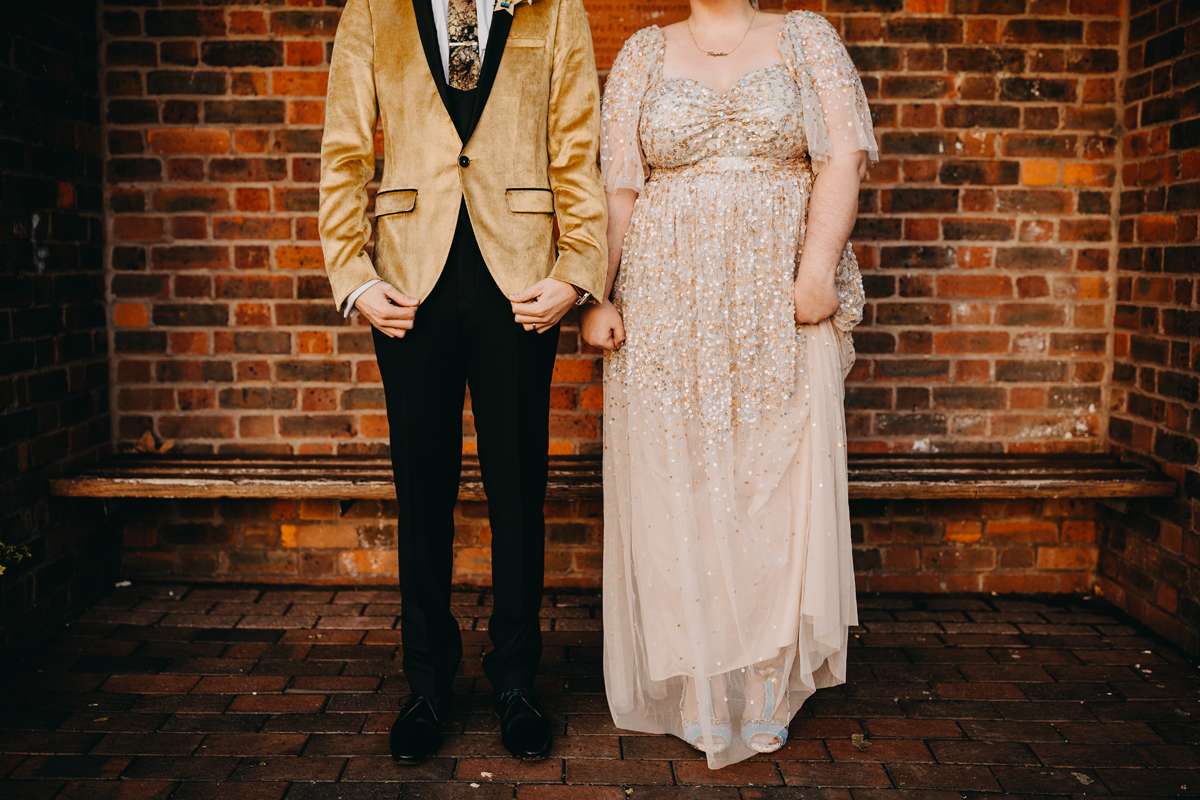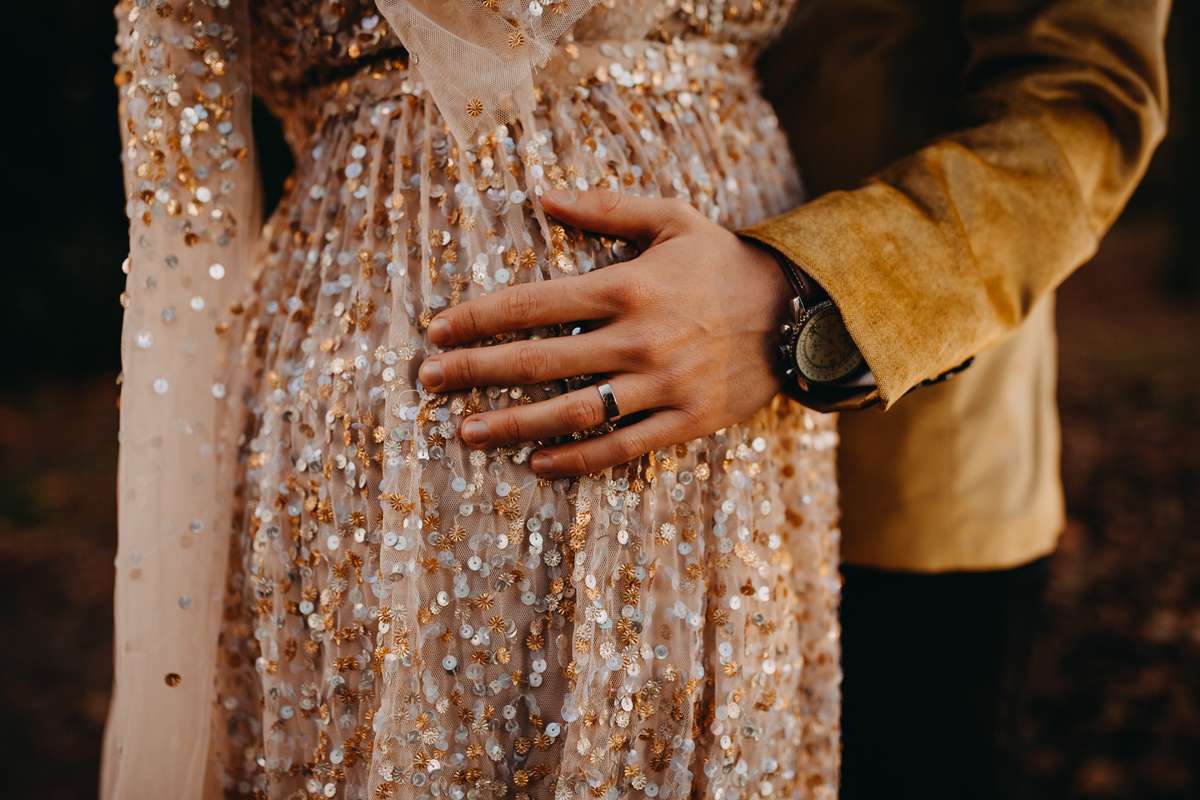 "However I do think it brought us even closer together. Before all of the justifying your choices to people, it's just the two of you sat there reminiscing and finding ways to incorporate your story into your day. There were probably so many details that people didn't even notice, little in-jokes and references that we knew were there and meant so much to us."
Their biggest costs were food and drink, but they saved a lot by having people contribute to the wedding instead of asking for gifts. "We didn't have a registry for gifts so we accepted various talented friends offers to contribute things (stationery, cake, flowers, venue styling). But the biggest bargain was my dress. It was in the sale for £50 from £150 and we got three to use the fabric for sleeves, the belt and the veil. My alterations were gifted so my dress cost £150!"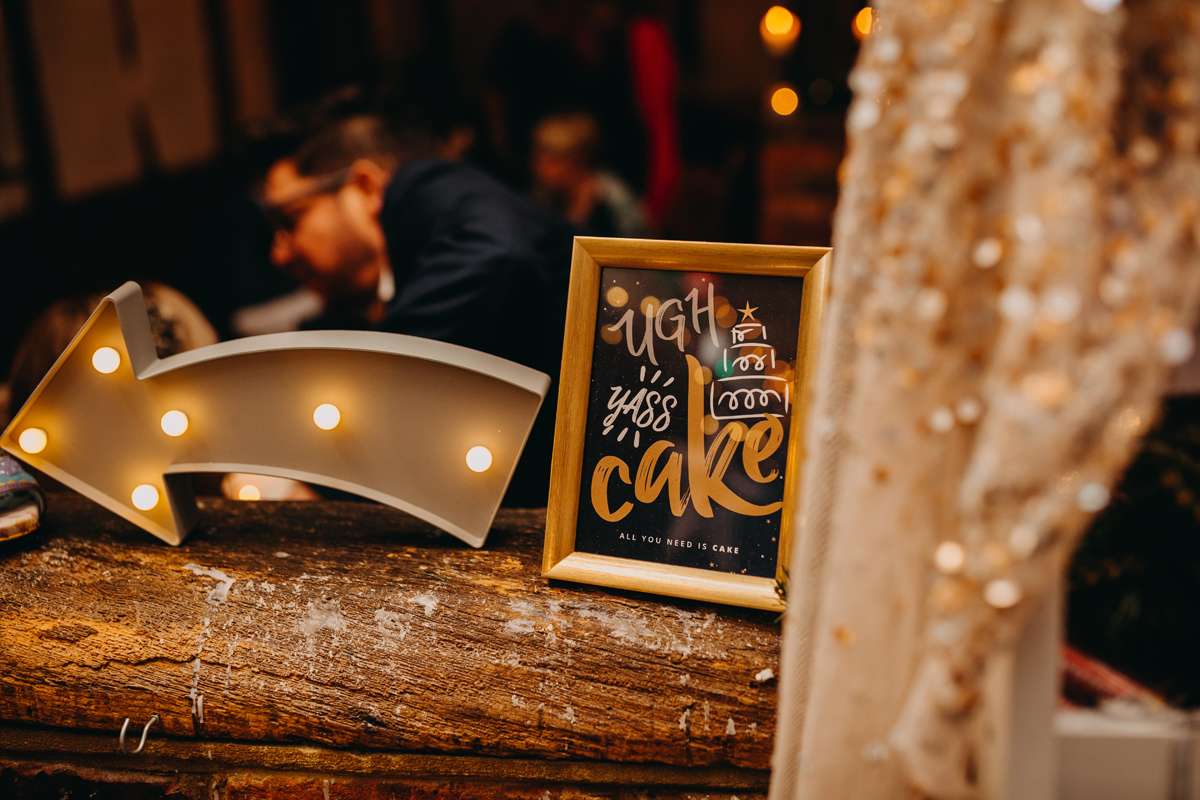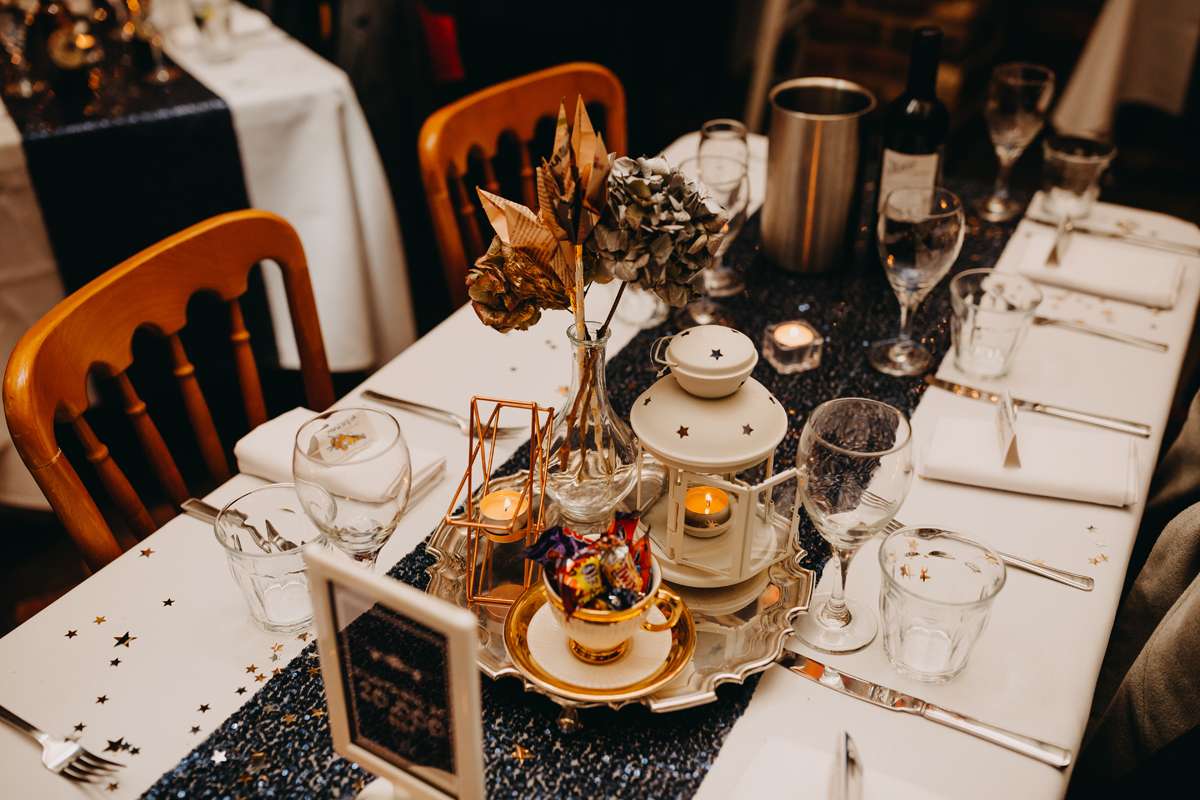 As someone who lives with depression, Sophie ends with some important advice for all brides and grooms-to-be. "Trying to host the most 'you' day when you are feeling like you don't know who 'you' are can be really draining. Juggling multiple things when you get overwhelmed easily is draining. Ultimately I wish I'd been kinder to myself through the process. The main thing I would have done differently is to have not spent so much time worrying if people would have fun, or that it would be worth the effort of taking the day off, travelling, getting dressed up, sitting through it all. If people don't want to come, they won't come. If people want to complain about your choices, that's on them. I wish I had been more of an unapologetic diva-queen, stood my ground and revelled in the process a bit more."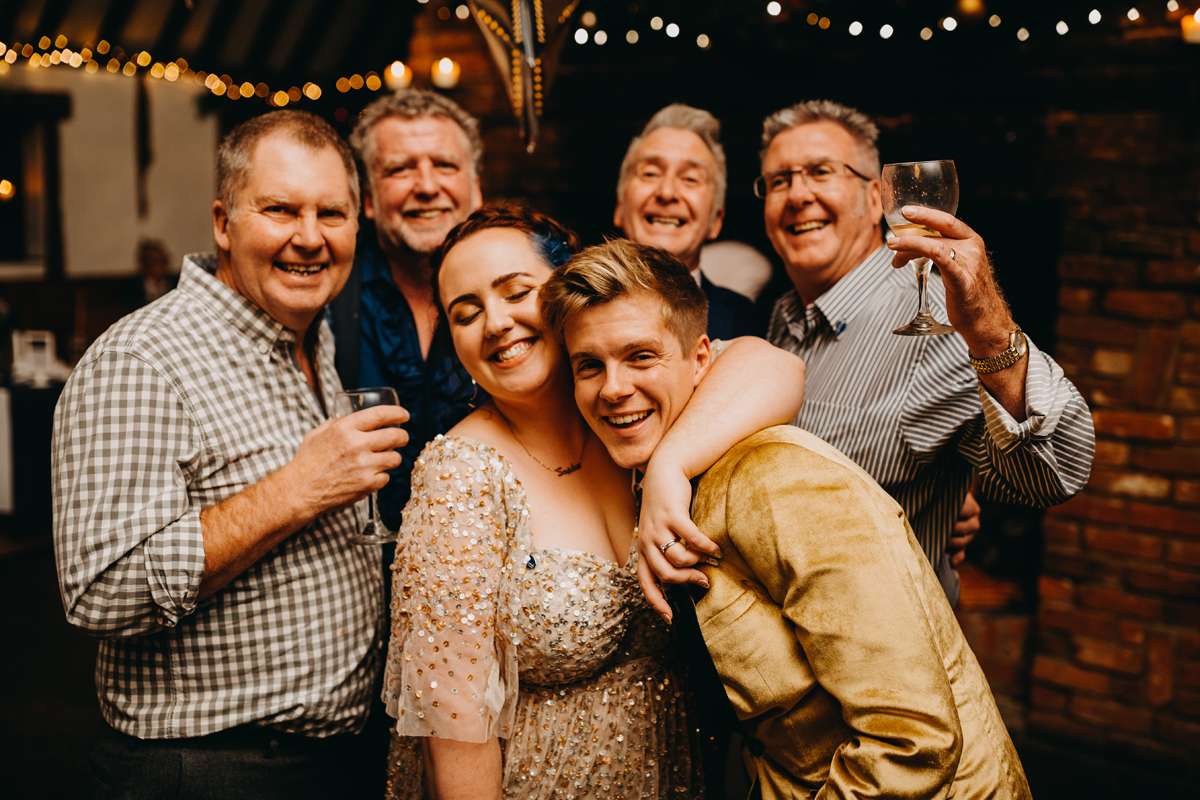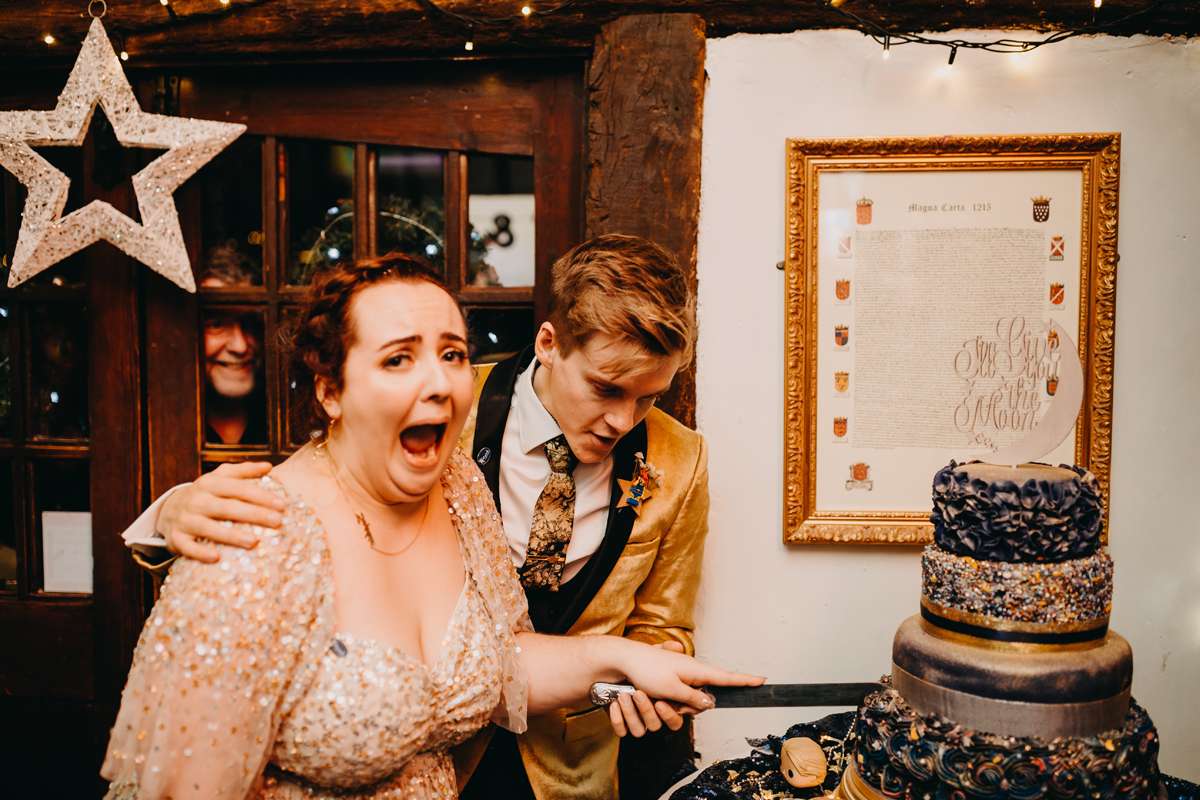 My advice would be to do your day exactly the way you want it. Do it with love. Do it on purpose. Do it for you. Being married is SO much more fun than organising your seating chart. Also, you are under no obligation whatsoever to lose weight for your wedding. As a plus size bride I got so tired of people assuming I wanted to, or worse should be, 'shredding for the wedding'. Someone wants to marry you exactly as you are. When I look back at pictures I see someone who is beaming from ear to ear and sparkling from head to toe. Me and my size 18 arse looked wonderful."
FUCK YES. WE COULDN'T AGREE MORE!