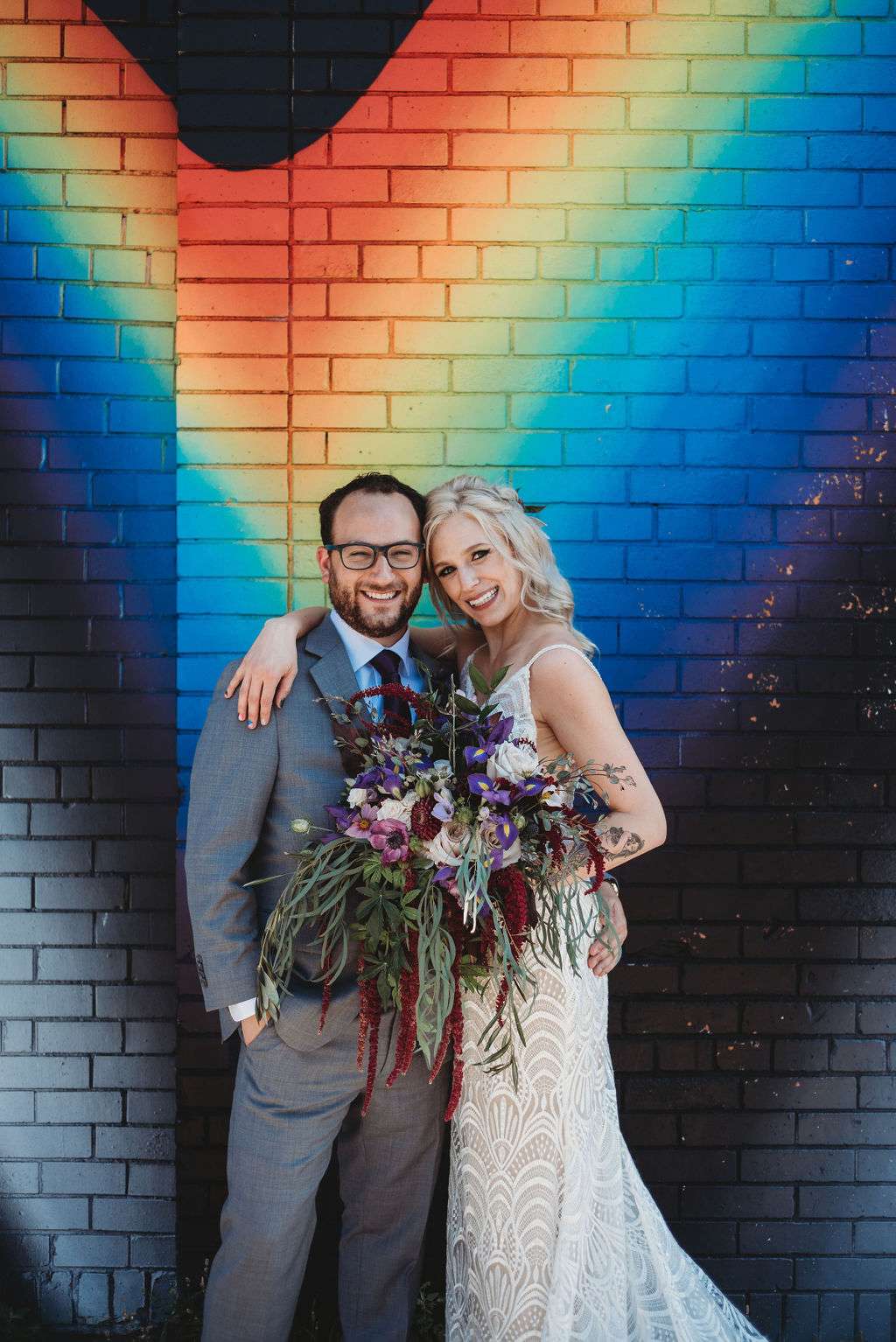 Kate and Ari were inspired by so many things for their August wedding in Detroit; bright colours, flowers from their local market, a neon pink leopard print pillow Kate spotted on Instagram… Interior design hashtags on Instagram also played a big part in the inspo for their day – mostly mid-century modern and postmodern design, as well as maximalism, the 19070s and eclectic style interior design.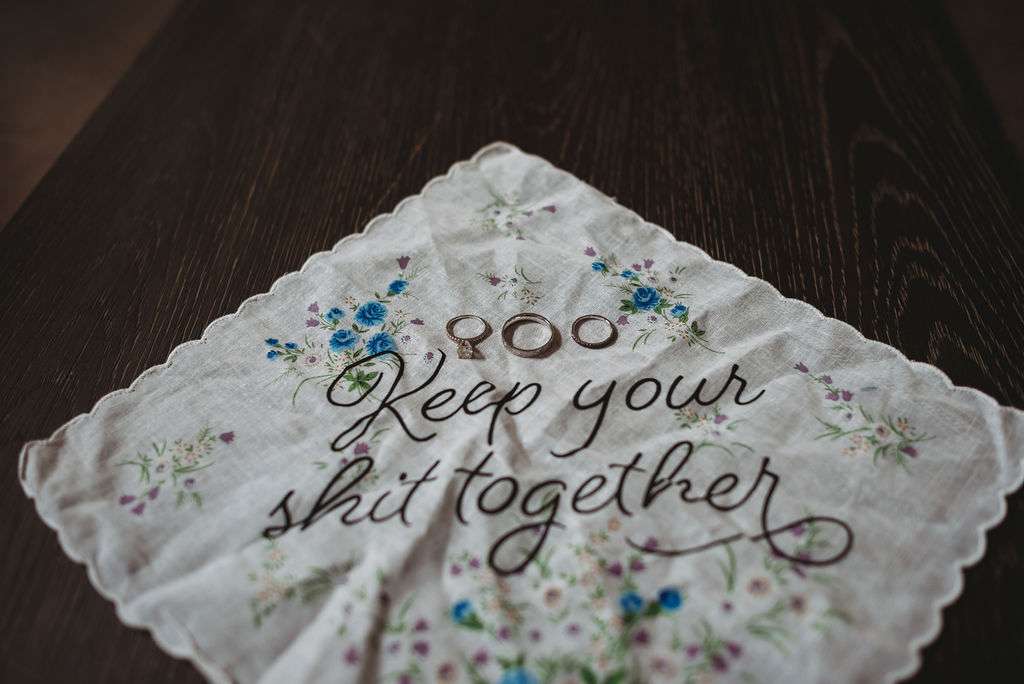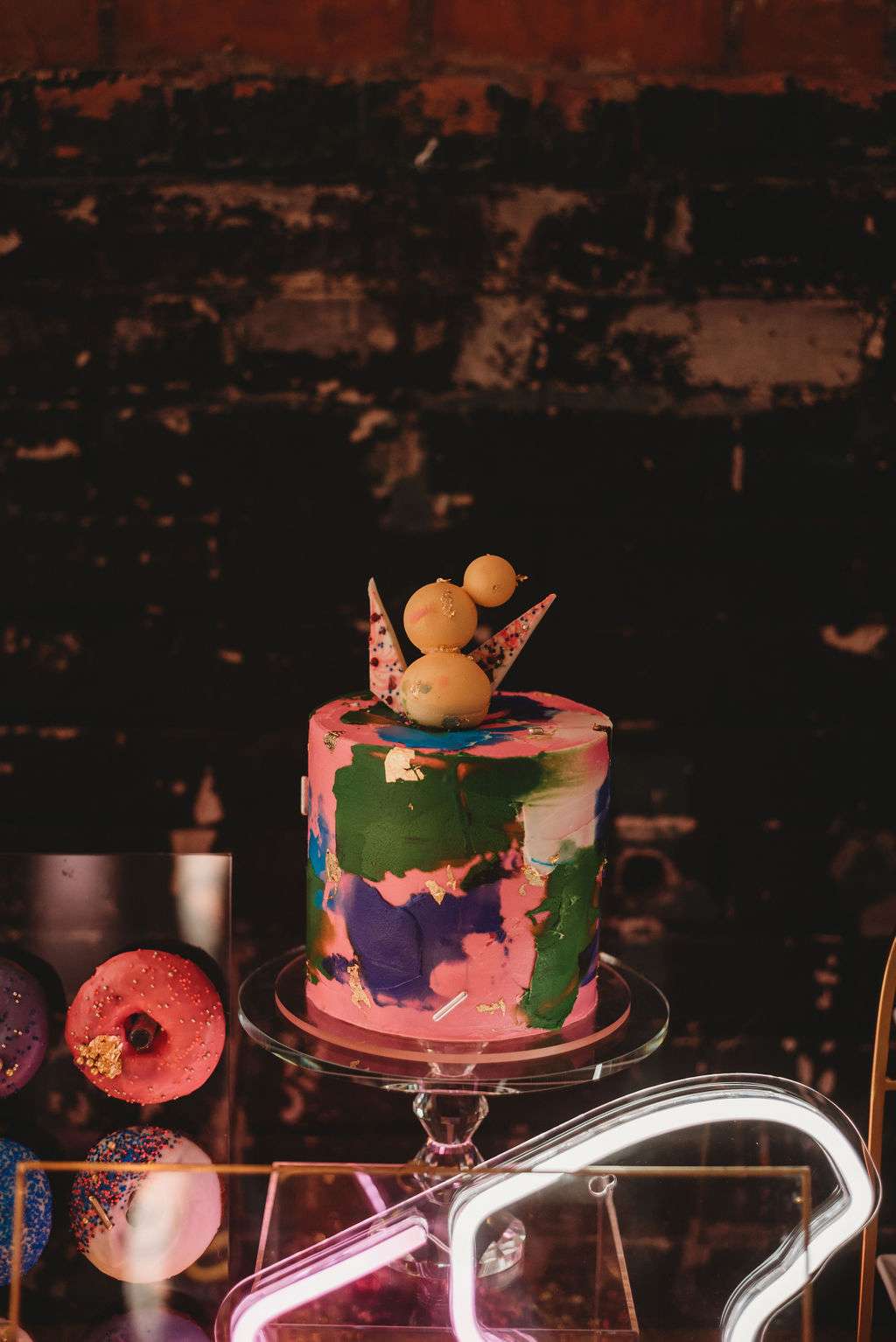 "As corny as this sounds, I also got inspiration from our relationship," said Kate. "Items, design and colours that conveyed the way Ari makes me feel. For example, I've said a few times that he makes my heart and soul feel like they're both listening to disco music, smoking a joint and wearing sweatpants on the couch – this got me thinking about disco balls, which ultimately ended up being a big decor element of our wedding."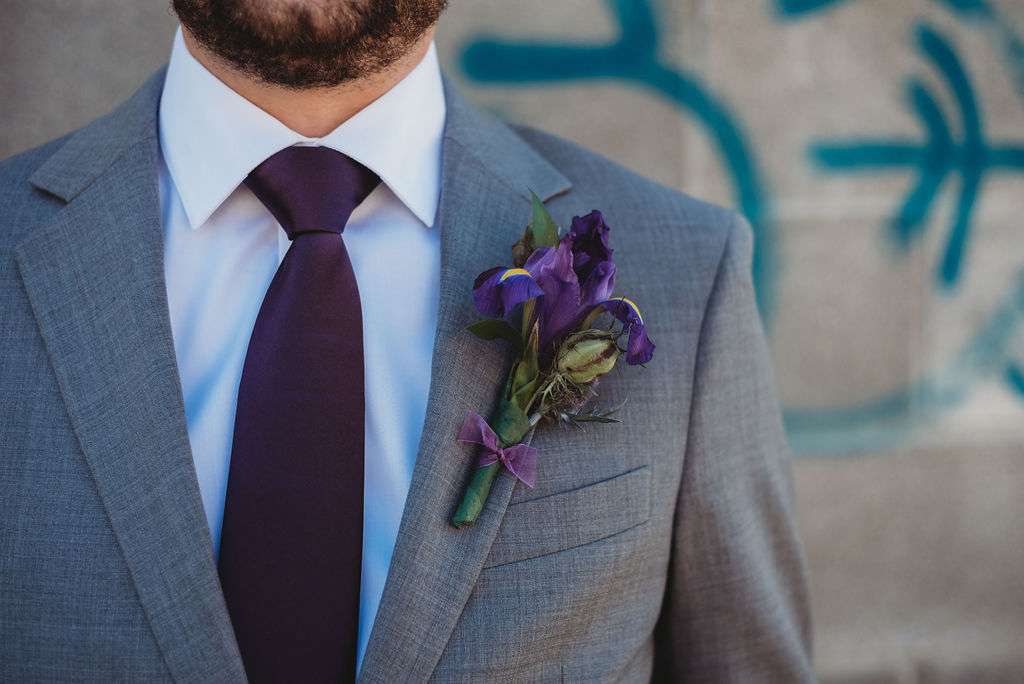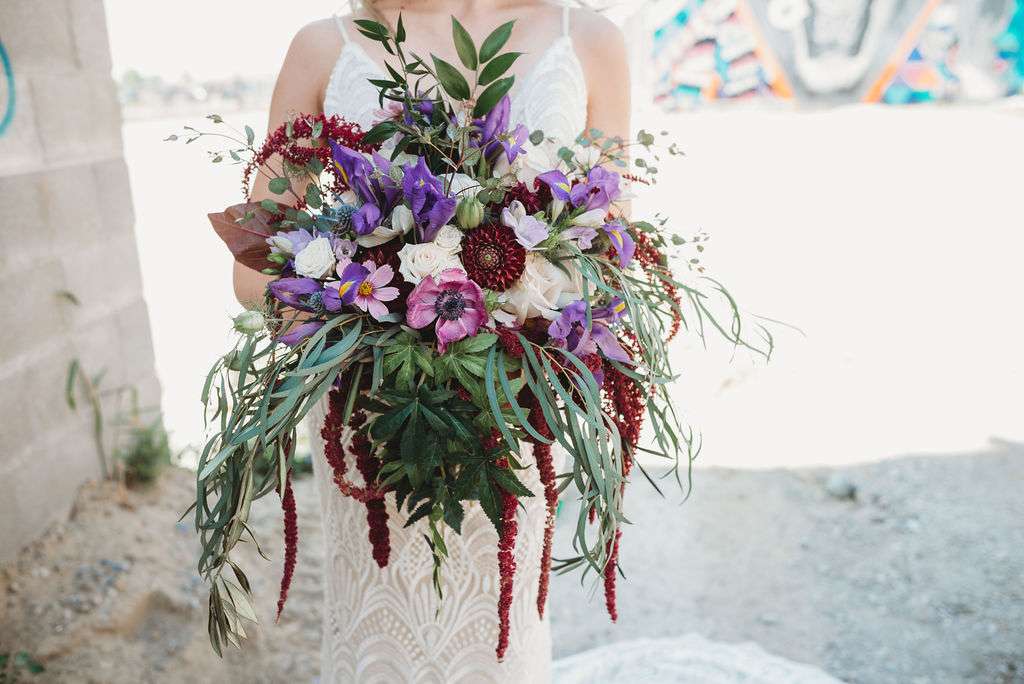 "And last but not least, I found inspiration from cannabis – the actual appearance of the plant itself, and ideas that I've come up with and solidified while medicating." As a chronic illness sufferer,  cannabis is a huge help not only with Kate's symptom management, but it's also with accessing the creative part of her brain that is a bit more difficult to use when she's having a symptom fare up.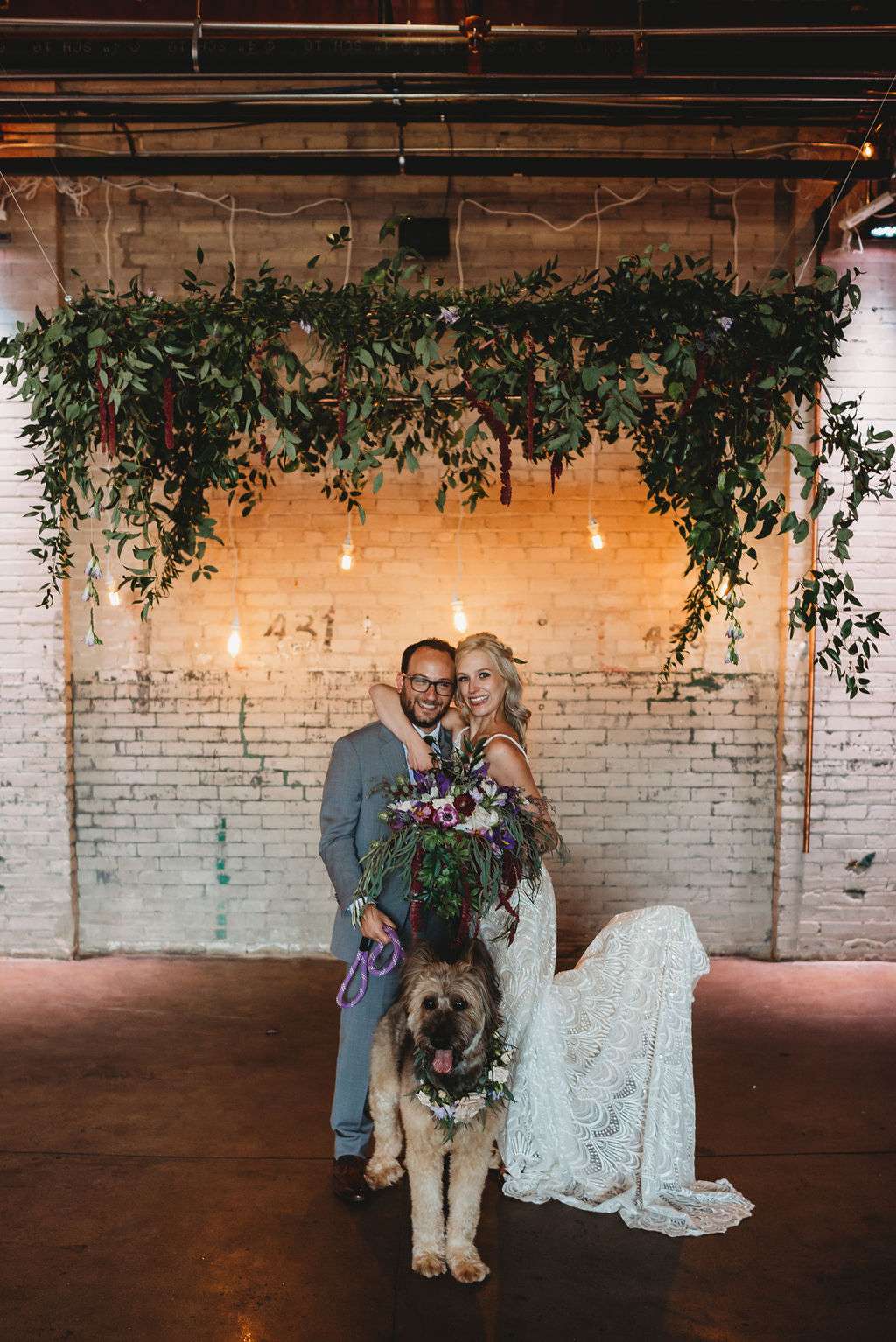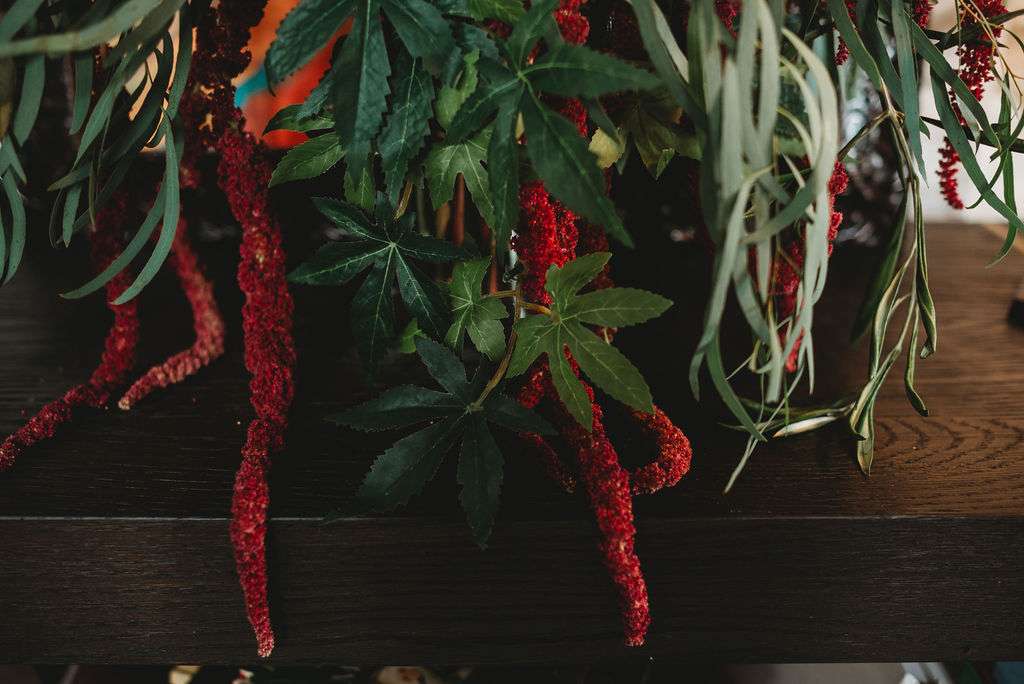 Continue reading