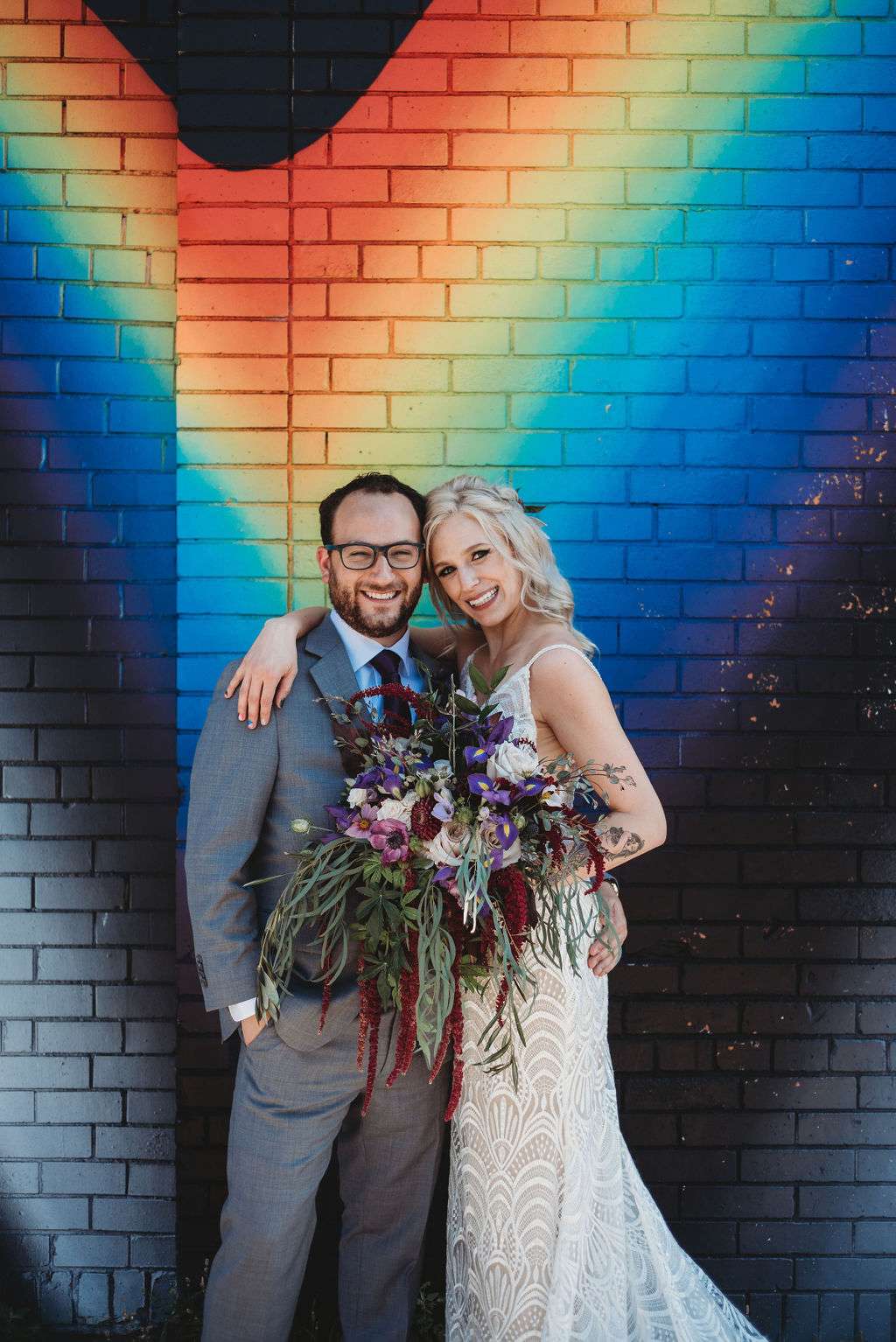 Kate and Ari were inspired by so many things for their August wedding in Detroit; bright colours, flowers from their local market, a neon pink leopard print pillow Kate spotted on Instagram… Interior design hashtags on Instagram also played a big part in the inspo for their day – mostly mid-century modern and postmodern design, as well as maximalism, the 19070s and eclectic style interior design.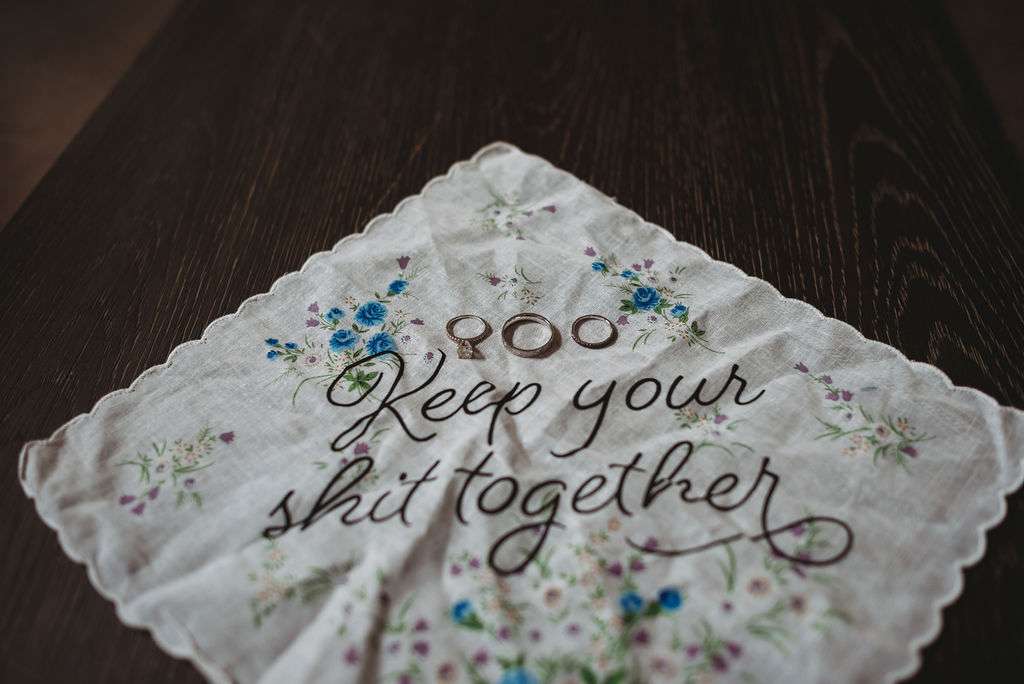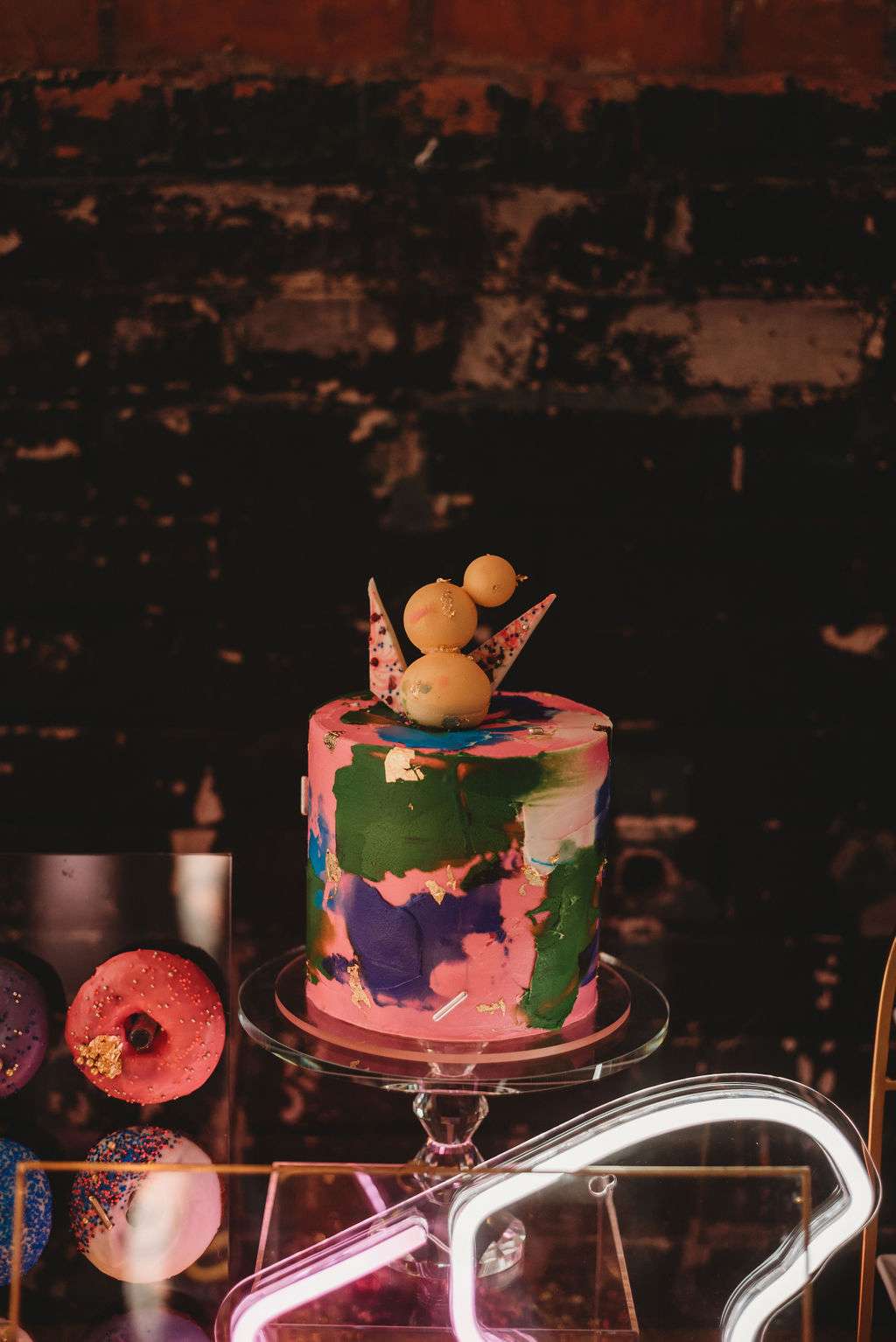 "As corny as this sounds, I also got inspiration from our relationship," said Kate. "Items, design and colours that conveyed the way Ari makes me feel. For example, I've said a few times that he makes my heart and soul feel like they're both listening to disco music, smoking a joint and wearing sweatpants on the couch – this got me thinking about disco balls, which ultimately ended up being a big decor element of our wedding."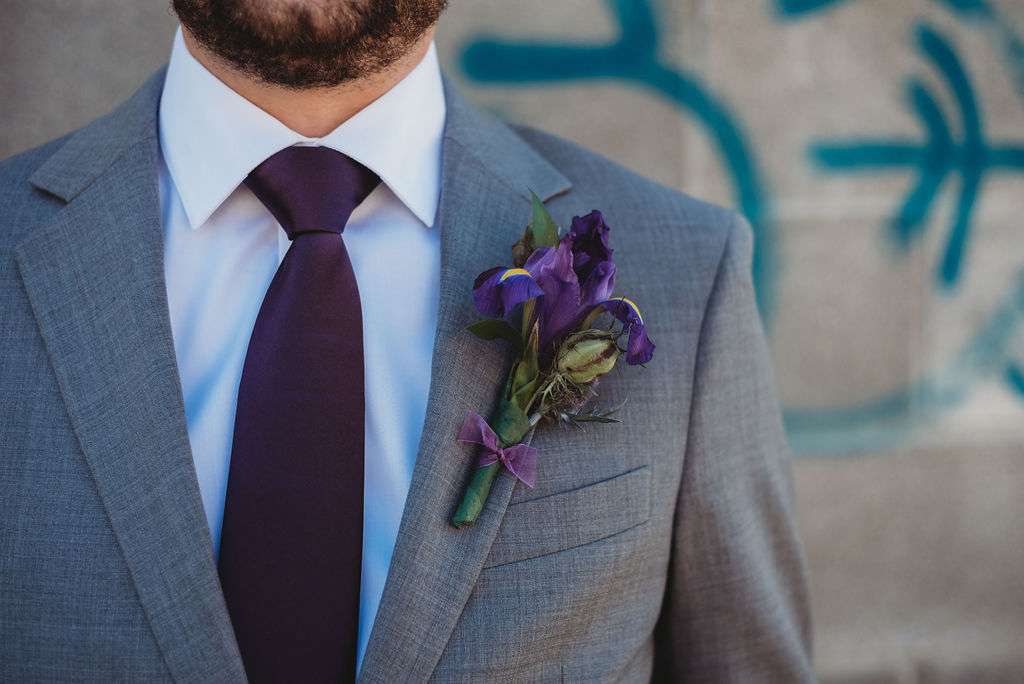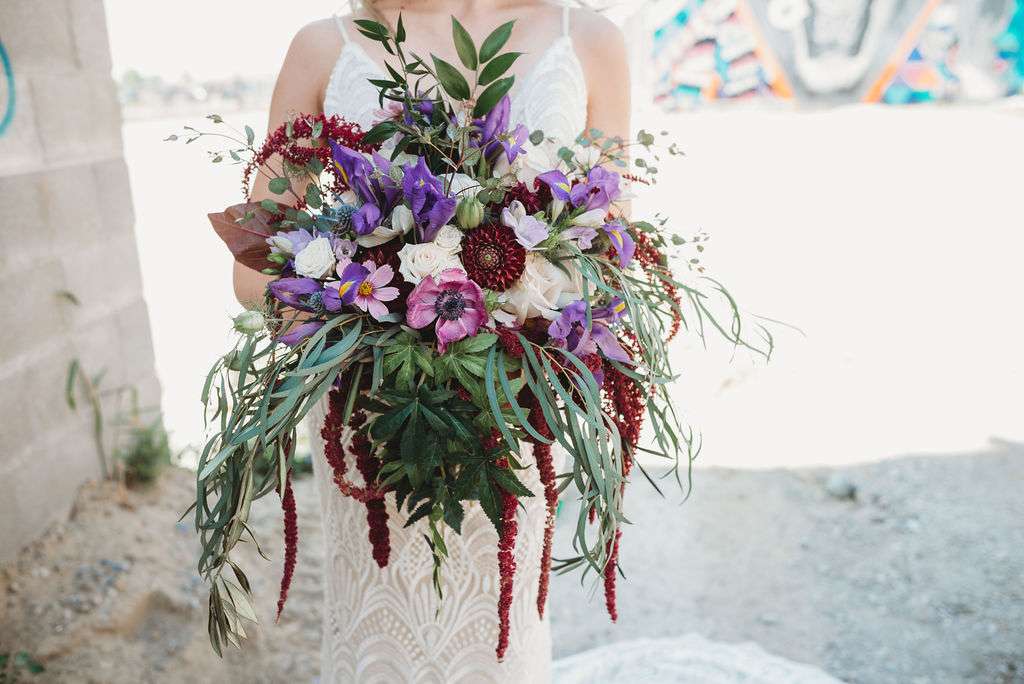 "And last but not least, I found inspiration from cannabis – the actual appearance of the plant itself, and ideas that I've come up with and solidified while medicating." As a chronic illness sufferer,  cannabis is a huge help not only with Kate's symptom management, but it's also with accessing the creative part of her brain that is a bit more difficult to use when she's having a symptom fare up.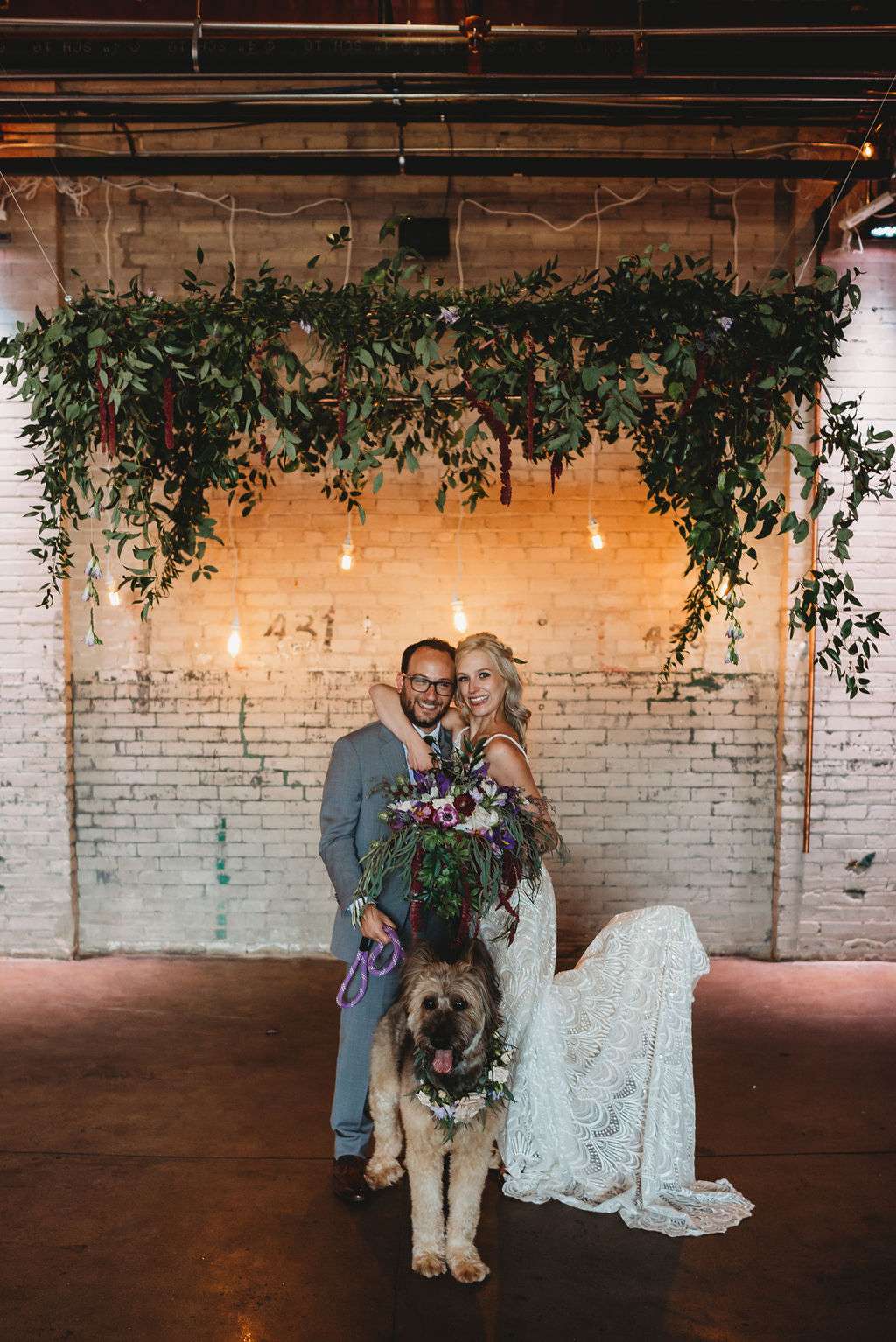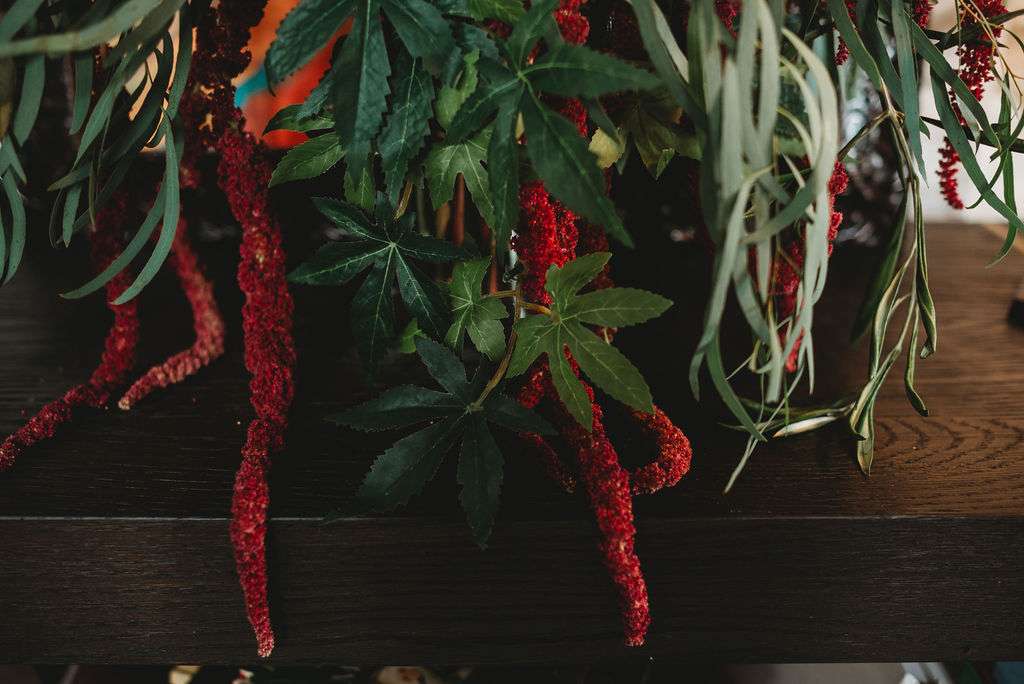 Held at The Eastern, a warehouse event venue which allowed the couple a relative blank space in which to bring their vision to life. With a $40,000 budget, they pulled in disco balls, velvet and neon elements in the decor, with opulent florals, interlaced with cannabis leaf, by The Flower Kitten. Kate and Ari dabbled in a little DIY to put their own spin on things, too; notably, spray painting some lawn-flamingos for the patio at the venue, and the frame of the hanging chuppah was made with copper pipes, copper joints and a pipe cutter.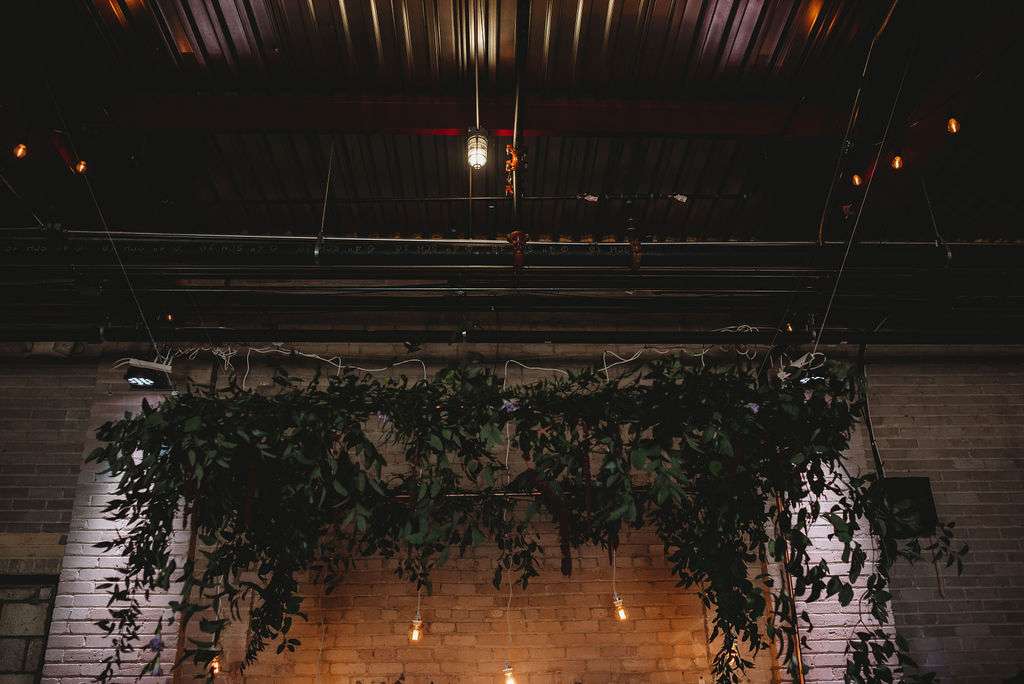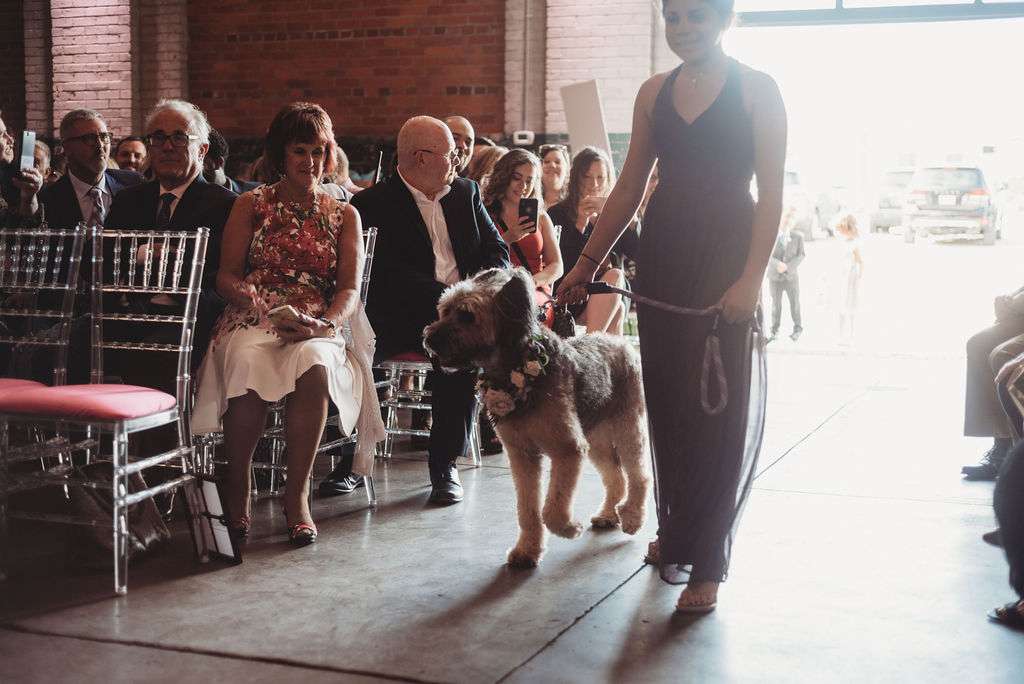 Before their ceremony, Kate and Ari opted for a first-look; and it was Kate's favourite part of the day! "The first look was absolutely amazing… it was great to be reunited with Ari after not seeing him since the morning, and his reaction was absolutely perfect and still brings a smile to my face when I think about it. We had it in a library area by the elevator on our floor at the hotel. I walked up behind Ari and tapped him on the shoulder, when he turned around and saw me he just goes 'HOLY SHIT!!!'. It was a really special, romantic and hilarious moment all at once."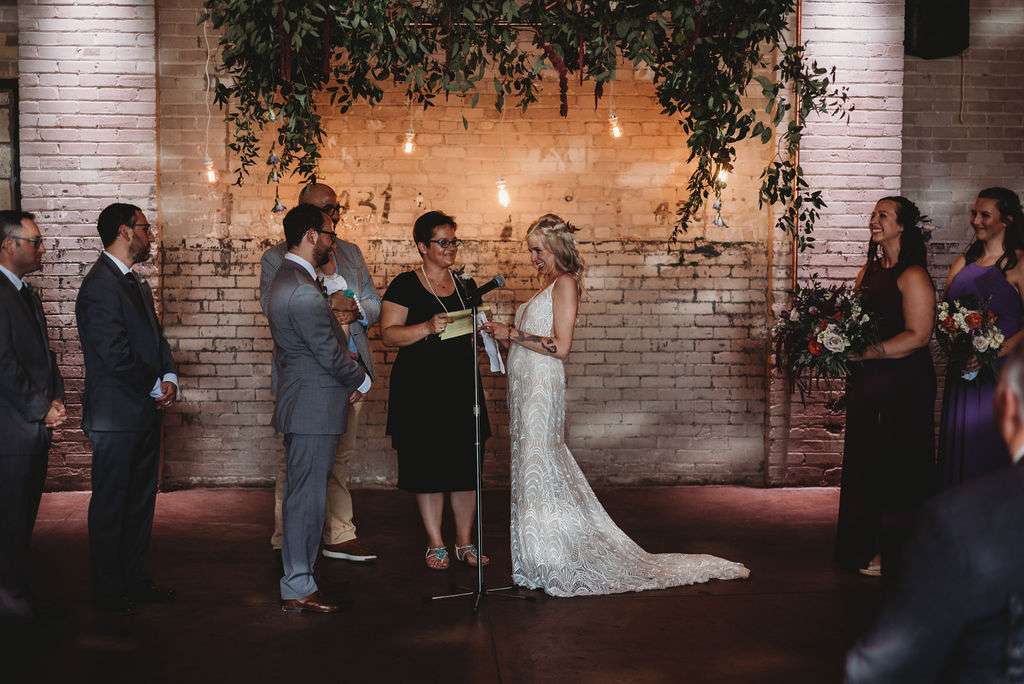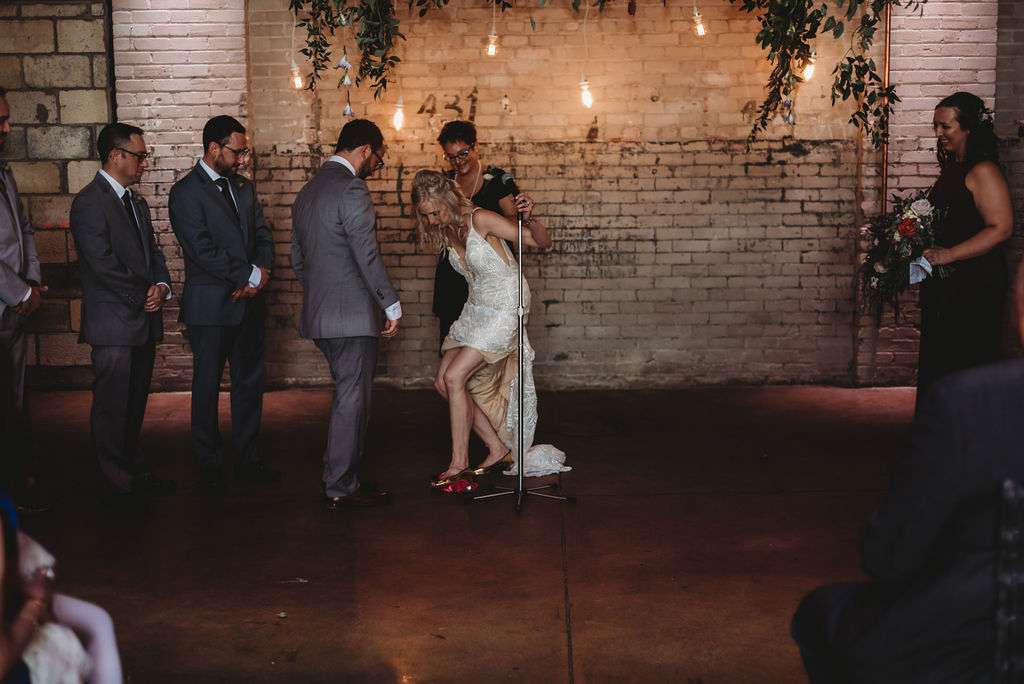 Their ceremony was officiated by their close friends – it was important to both Ari and Kate that their officiant(s) knew them, and with Ari knowing Jessica for around 30 years, they couldn't've thought of anyone better! The ceremony itself was short and sweet, humorous and not too sappy.
"Ari describes himself as 'Jew-ish'," explained Kate, "so we decided that our wedding would be as well; we kept some of the Jewish traditions in the ceremony – like the chuppah, and the stepping on the glass at the end, and the Horah – except we did it a little differently with a hanging chuppah, and having me step on the glass at the end since it's traditionally done by a man." They were also joined by their beloved dog Henri, who walked down their aisle with the flower girl and stood perfectly throughout the whole ceremony.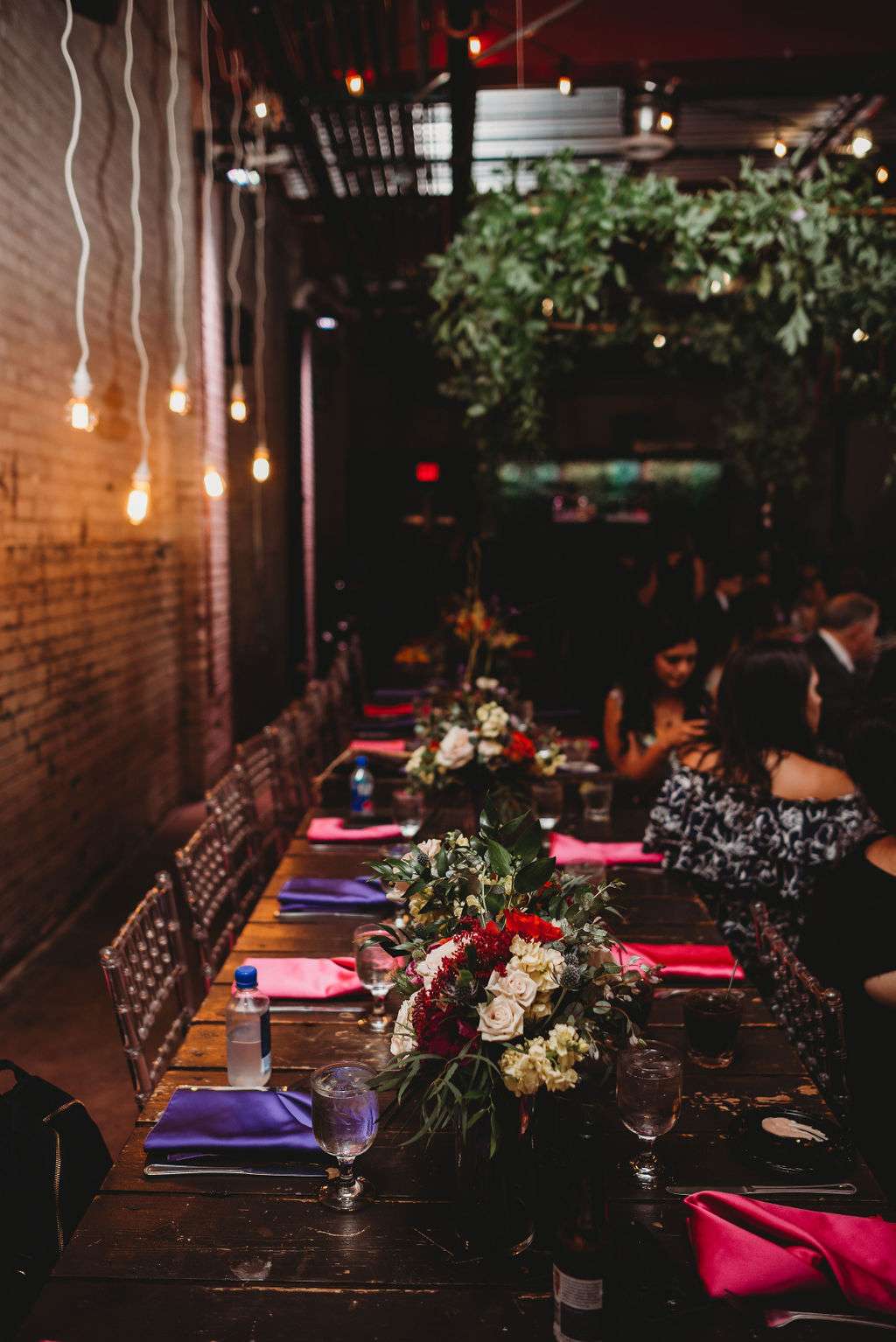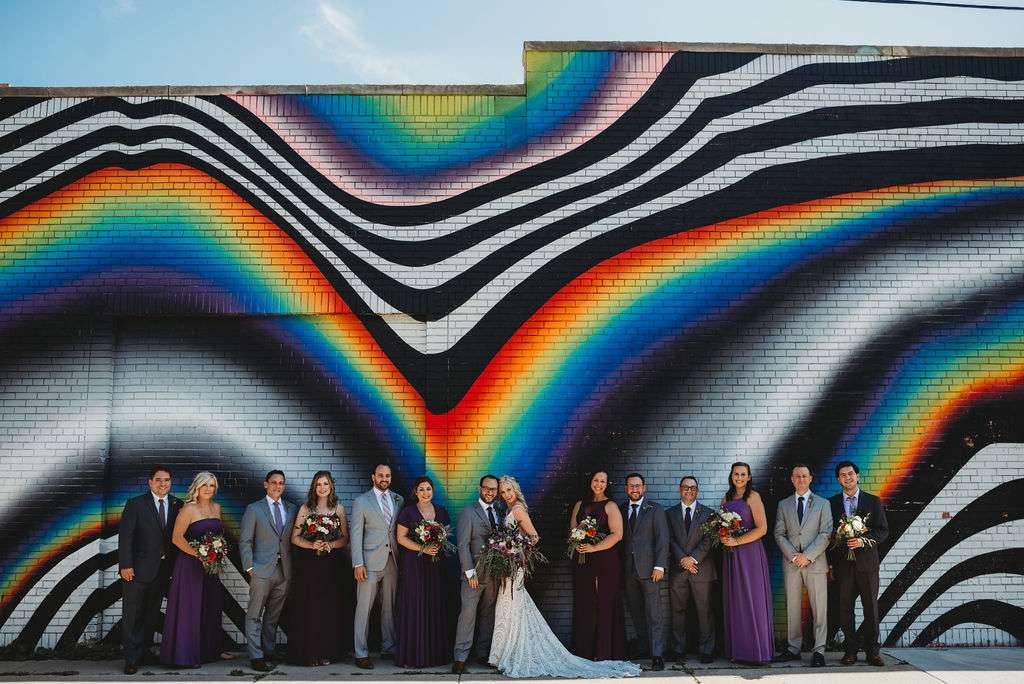 Kate's favourite thing about planning their wedding was being able to get creative – and being able to plan the ultimate party to represent her and Ari as a couple. It didn't come without it's stresses, though; Kate was diagnosed with Ehlers-Danlos Syndrome a few months before the wedding, which made the process more difficult and exhausting, and there was times it probably caused her some symptom flare-ups.
"For other chronic illness sufferers, don't be afraid to ask for help if you need it. Prepare for recharge time – as an introvert, I needed tons of it – and know that people will ask you a lot of questions, which may be too much at times. Just try to focus on the fact that the part after the wedding (psst… the marriage!) is the most important part of this whole thing, so don't sweat the small stuff."