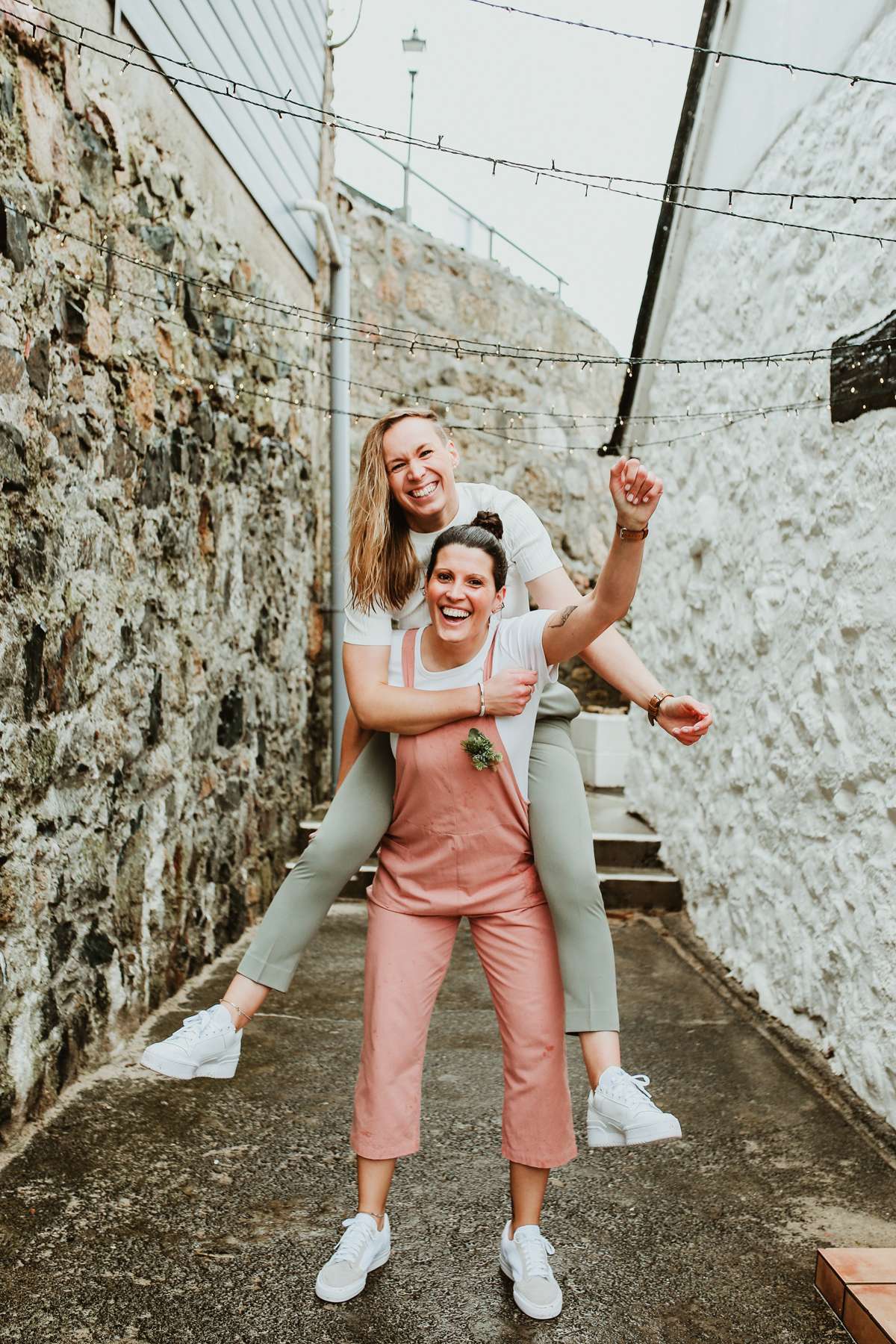 Get ready to fall in love with Sharna and Katie, who took the idea of doing your wedding, your way to the best kind of extreme. The couple, who love to surf, so didn't want a formal wedding, nor did they want to dress up – so they had a tiny ceremony on New Year's Eve in St Ives, followed by lunch at a local cafe.
They also kept the wedding a secret from everyone who wasn't involved – their friends didn't know they got married til afterwards! Their six guests were invited via a 'message in a bottle' which read 'Shh… its a surprise! We met in Eastbourne, and we love St Ives, come and join us there… as we become wives?'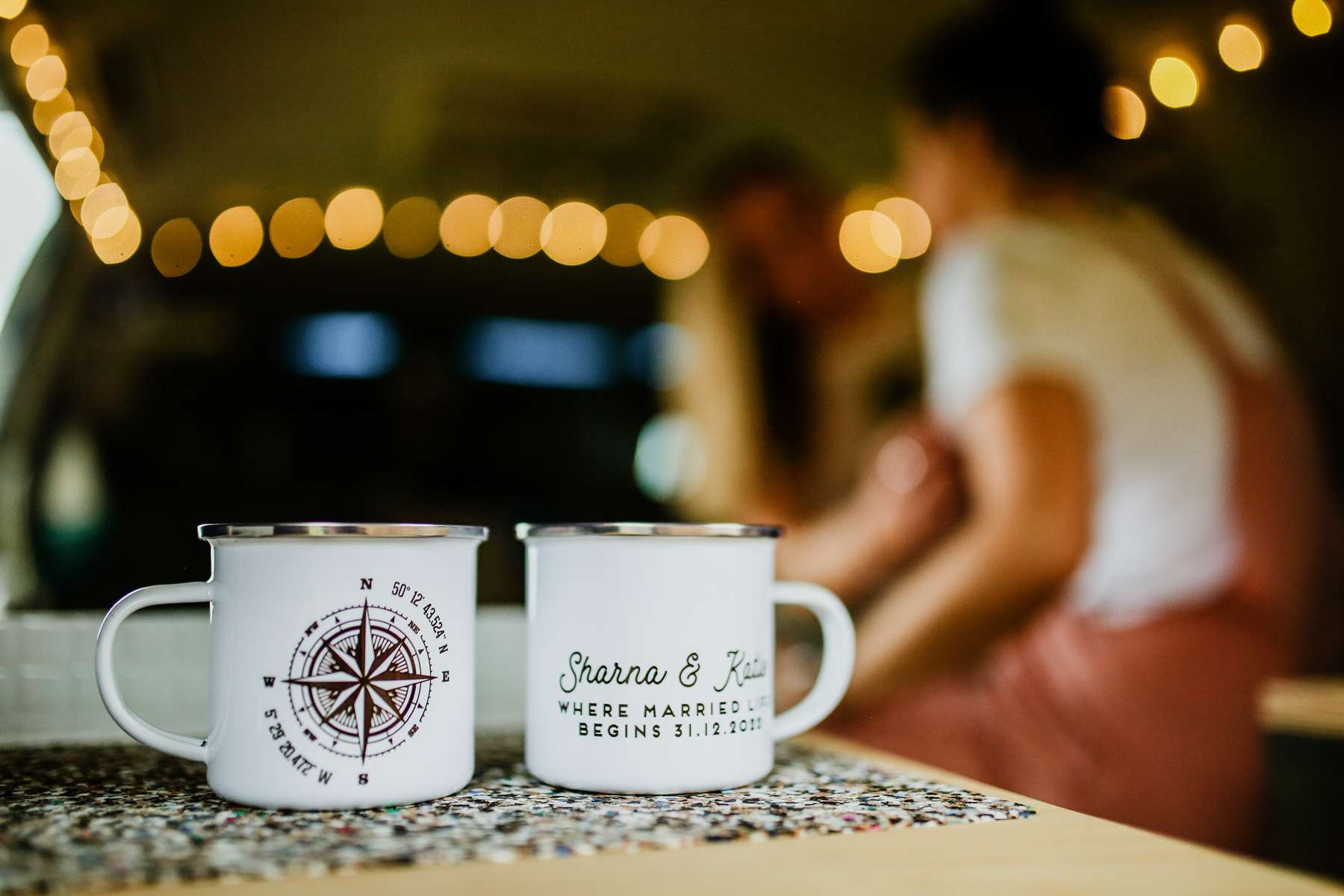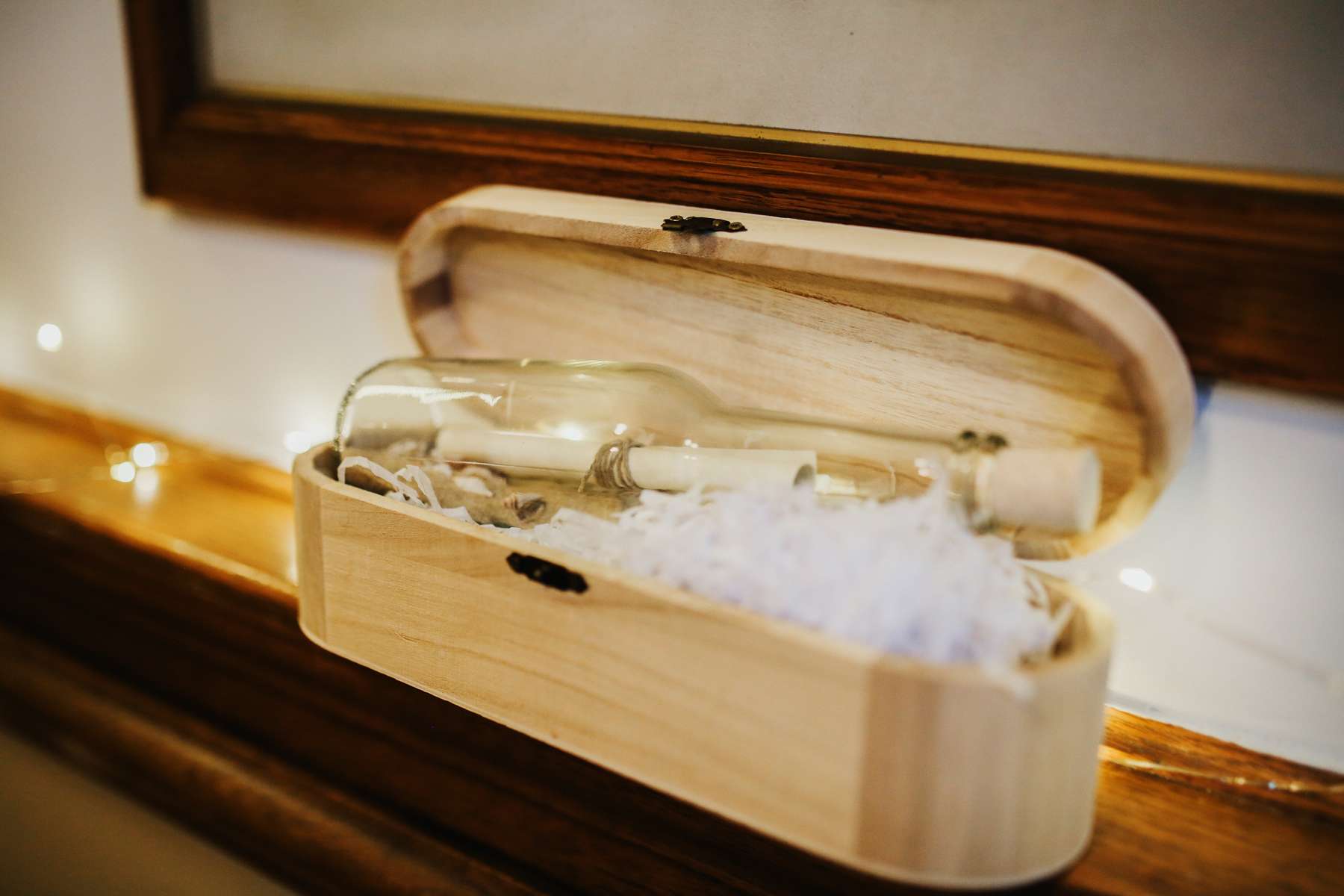 Although it rained all day, it didn't put a dampener on their high spirits. They themed the day around the beach, their campervan and their love of the great outdoors. They also both wore casual clothes – Sharna in pink dungarees and Katie in chinos and a white tee-shirt. They also both wore their favourite trainers.
With a budget of just £4000 (which included fitting out their caravan with a new awning and everyone's accommodation) the couple managed to craft an unforgettable experience for themselves and their guests.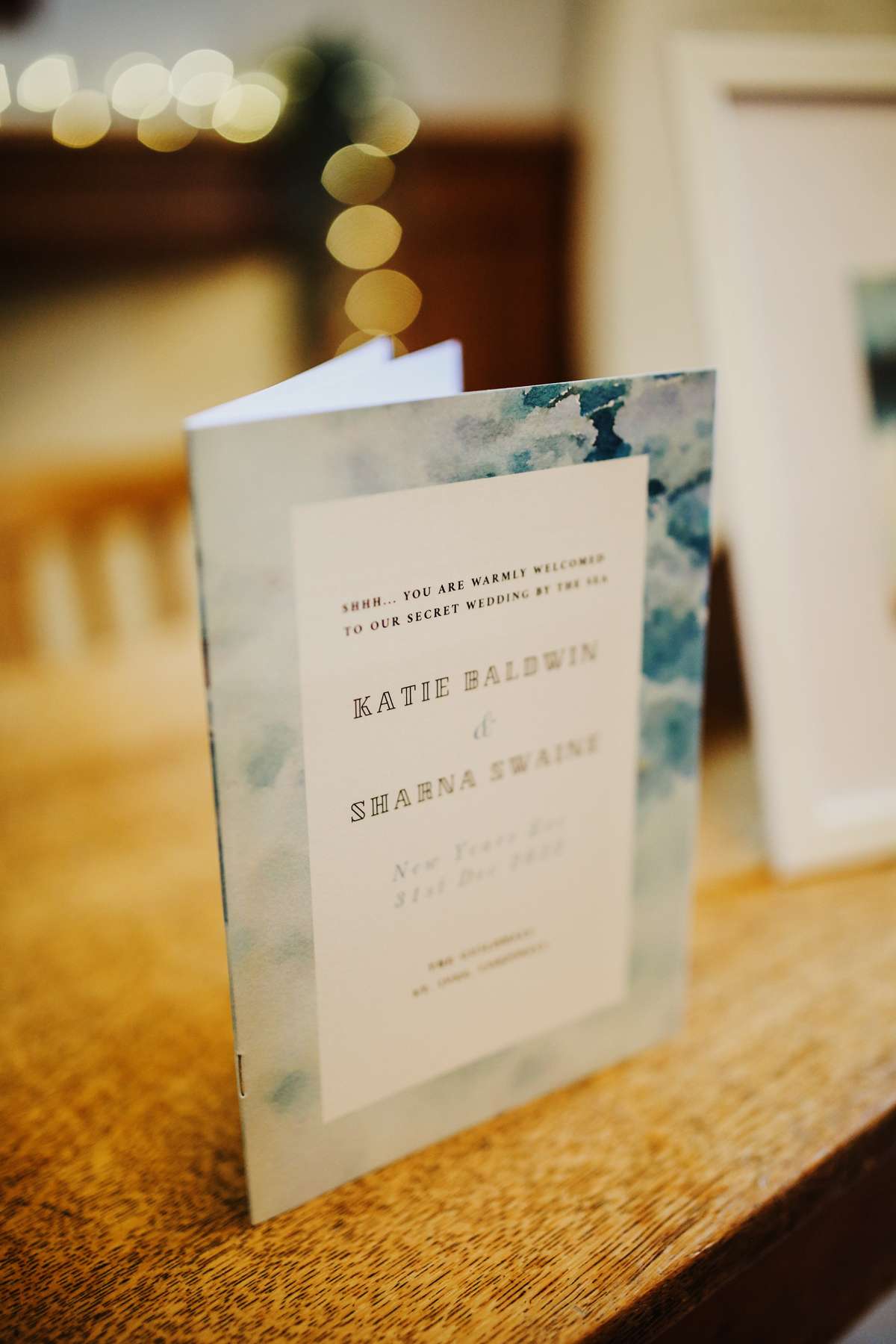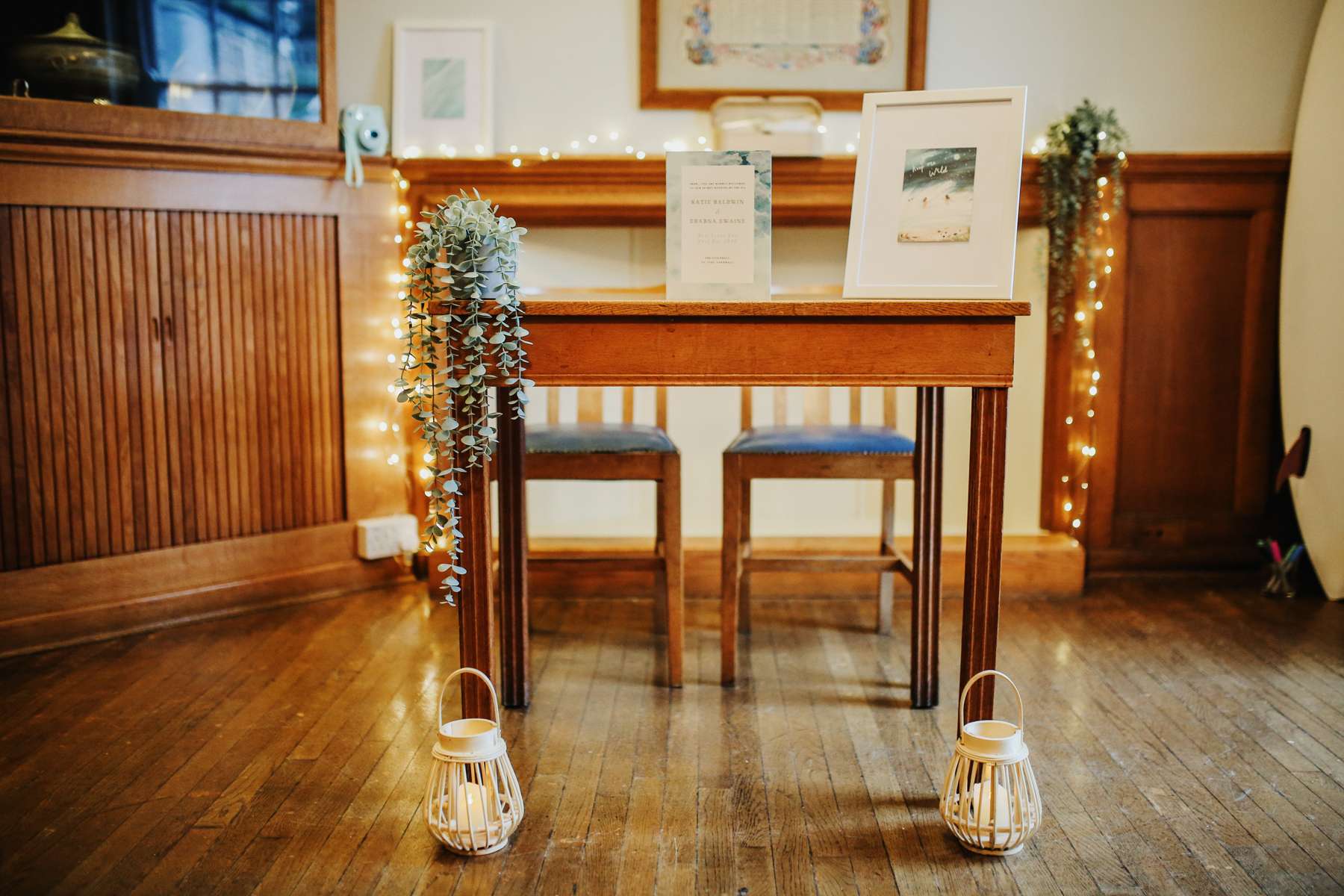 The fact they kept their wedding a secret wedding was the hardest part of wedding planning, but also their favourite. They explain, "We loved planning the little details and celebrating throughout 2022 while nobody knew. For example, we went back to where we met and had a nice meal, walk and stayed in the campervan."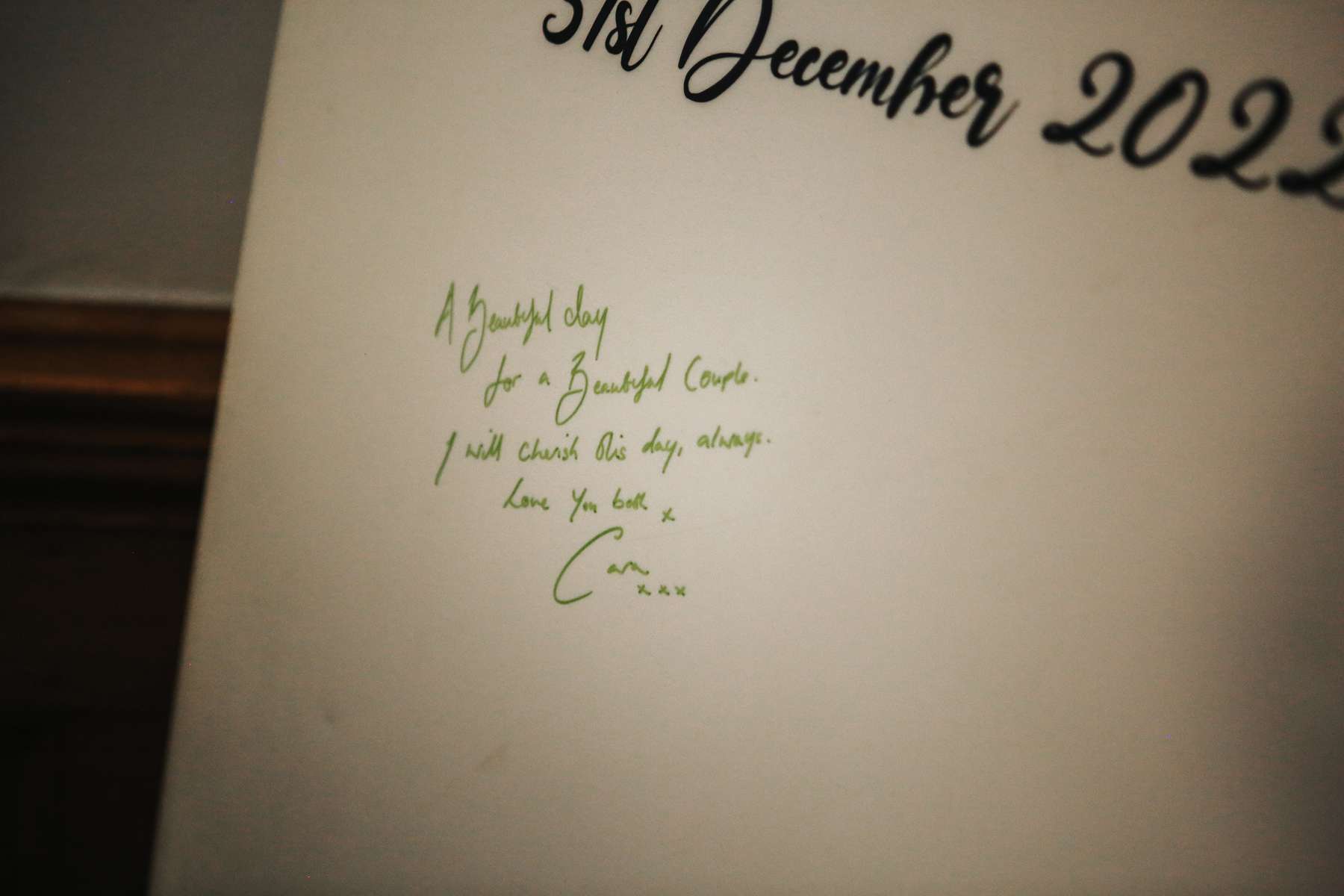 "We also got tattoos prior to the wedding which included the lyrics from our favourite song (which is now our wedding song). We were really passionate about having the same name and we have now become Sharna and Katie Denver, which is Katie's Dad's middle name and means mountainous landscape/green valley. We got bespoke wedding rings which are cut to the coastline of Eastbourne (where we met) and St Ives (where we got married) and we also each got a simple fine line tattooed on our wedding finger for when we are surfing and not able to wear our wedding rings."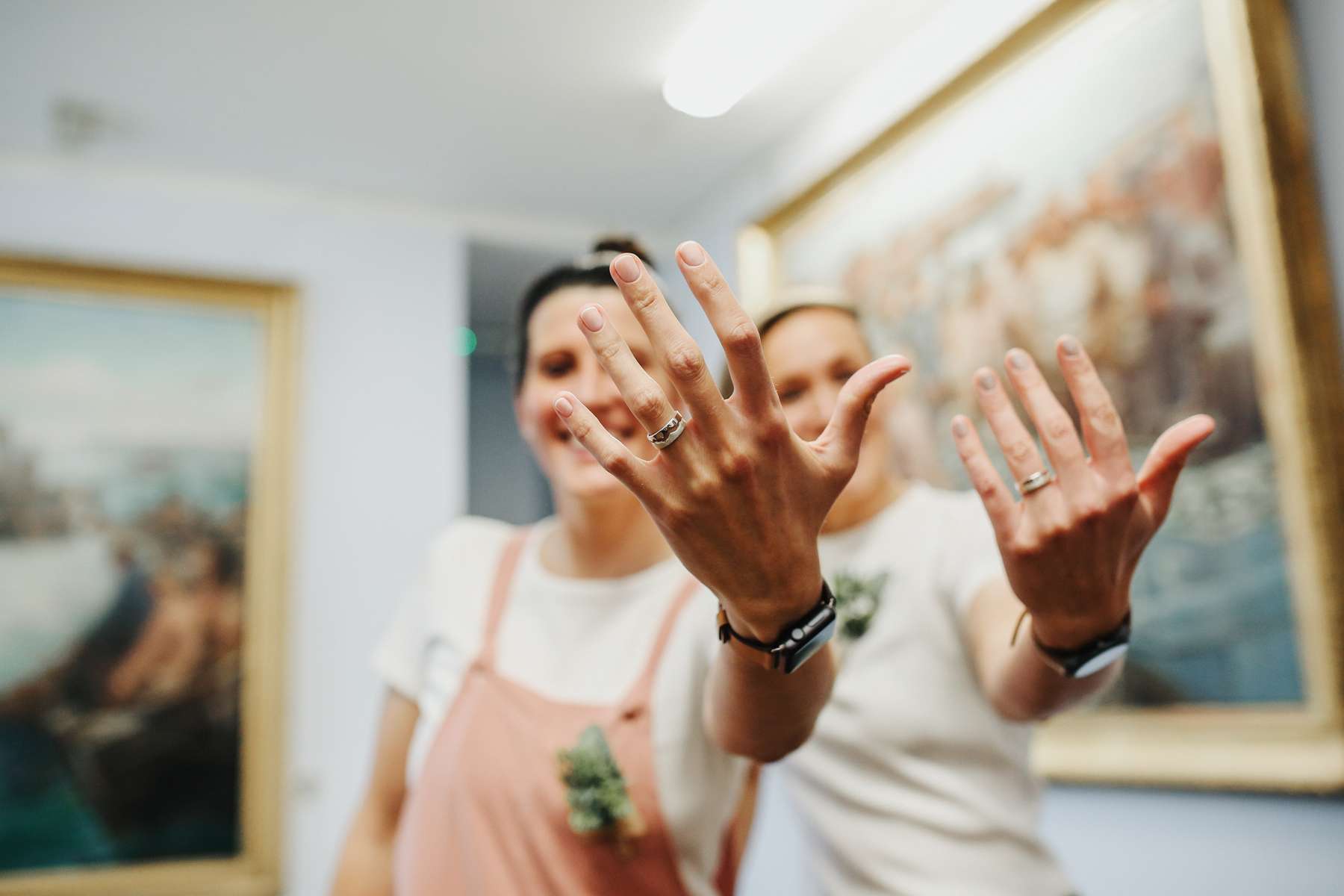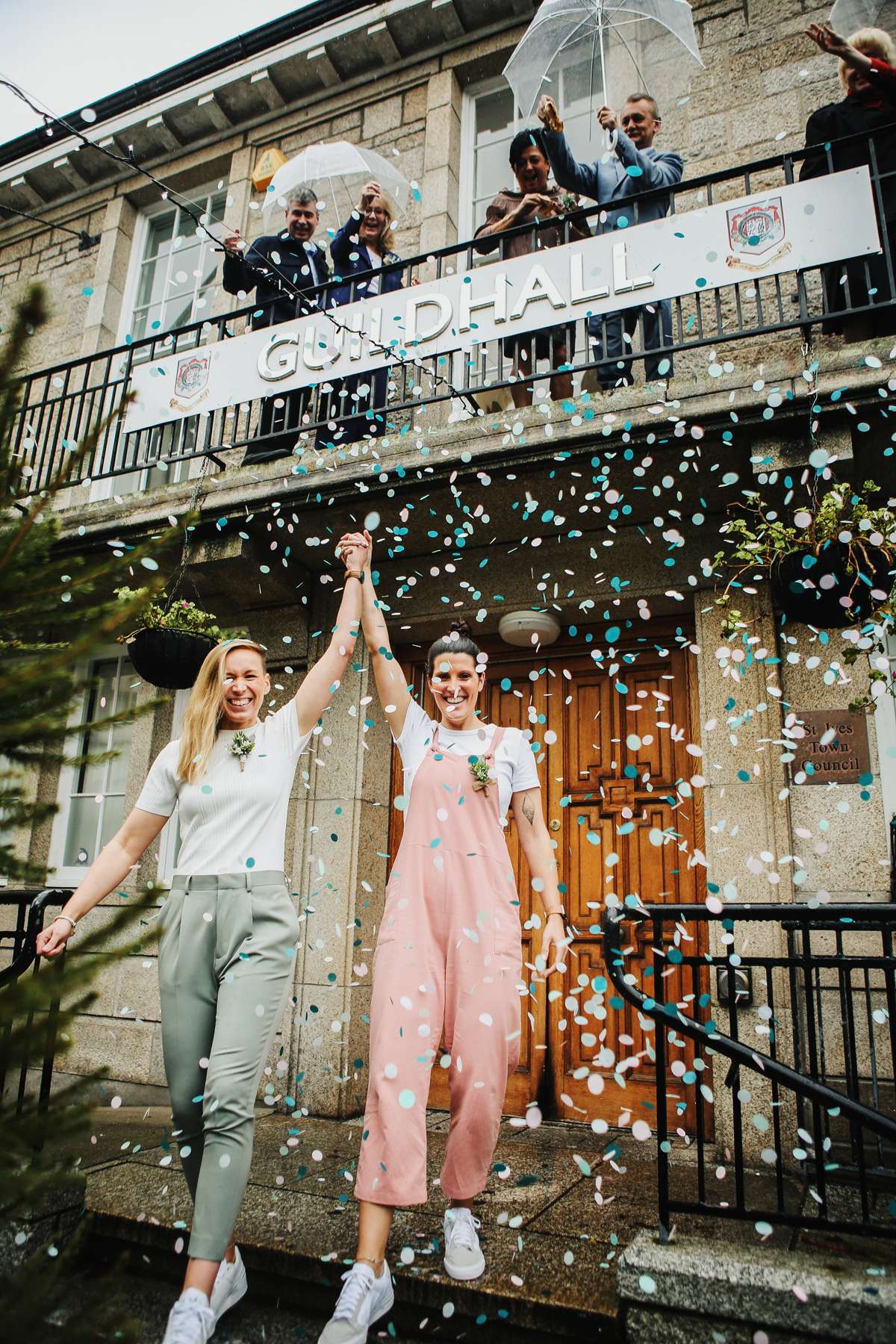 The ceremony took place at The Guildhall in St Ives, and the couple had complete freedom to decorate the space to their liking. They made their own Spotify playlist and their vows, written by themselves, were the answer to the question, 'What is love?'
"Everyone was so happy and comfortable", they said, "The ceremony was full of love, emotion and felt very personal and intimate. The people in the room felt extra special as they knew they were only ones who knew about our wedding. We then managed to do two confetti shots – one from the balcony and one at the beach."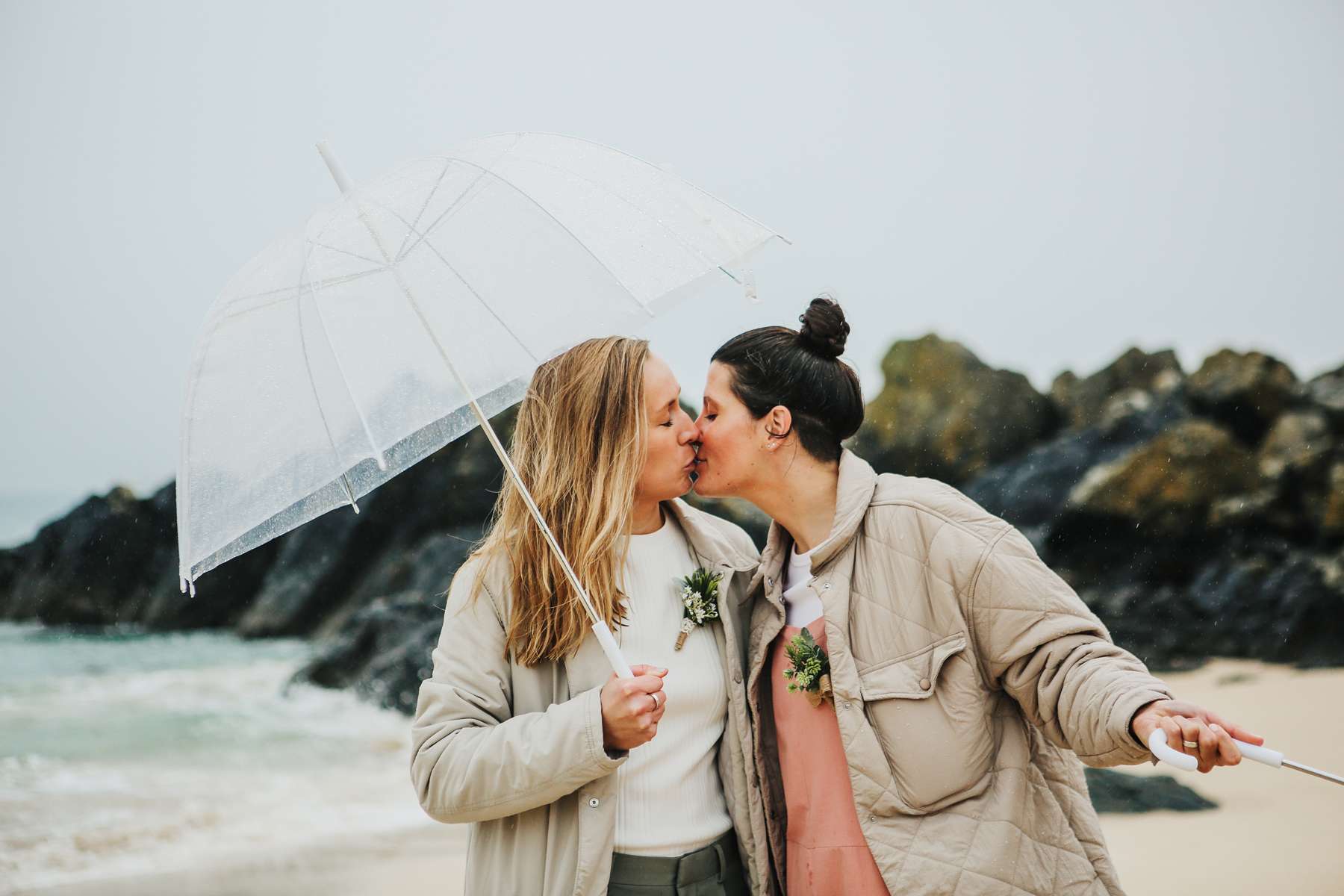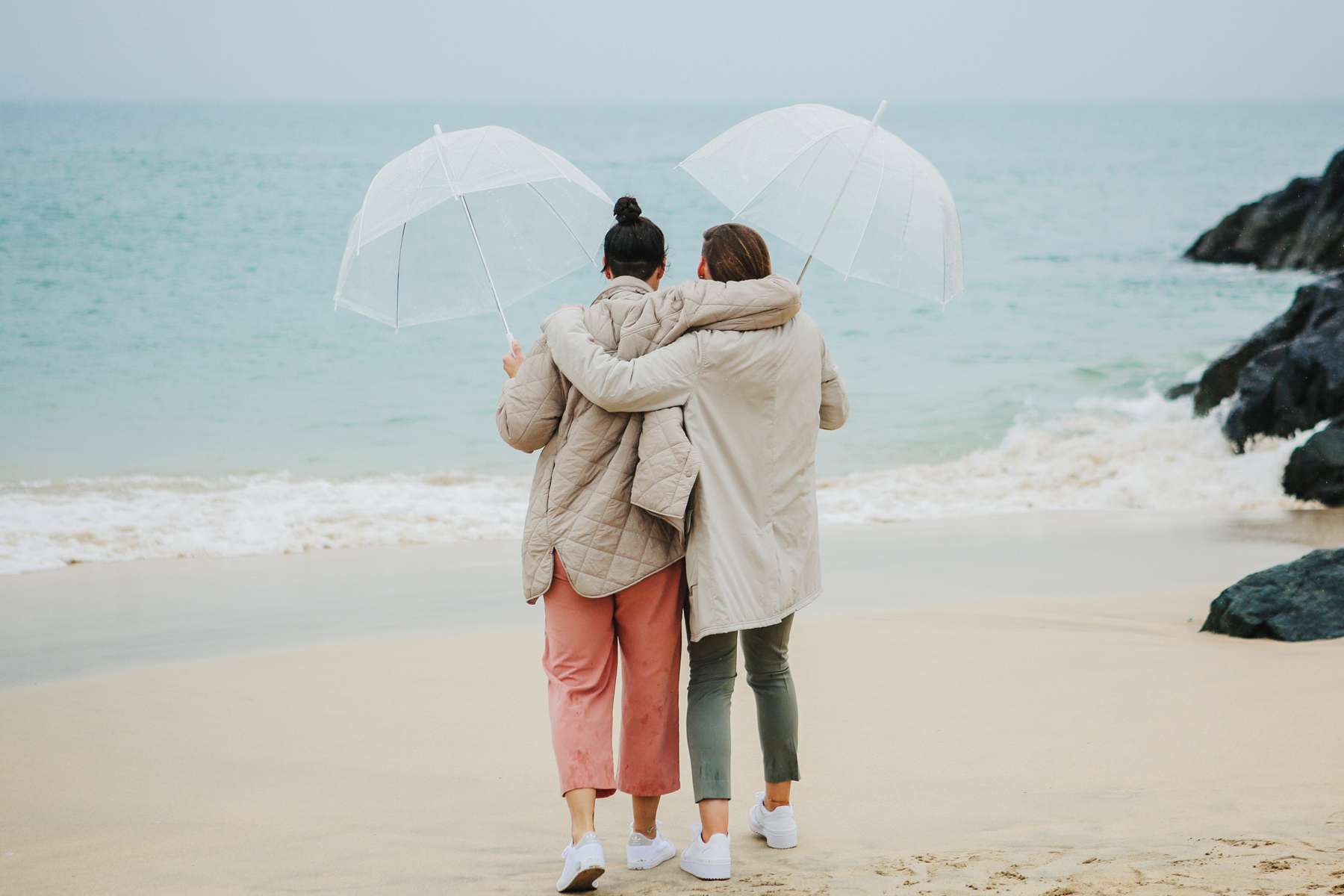 After the ceremony, on the walk to Porthgwidden Beach Cafe for lunch, they were greeted by cheers and shouts of 'Congratulations!' by passers by. "We saw dolphins swimming past at exactly 1pm as we sat down for our lunch and a seal popped its head up too. Afterwards we walked around the harbour in the evening while people offered us drinks and joining us in the celebrations, (it was a free night out for us – haha!) We then watched the St Ives New Year's Eve fireworks at midnight, and finally strolling back to our campervan just us, just as the day had started."