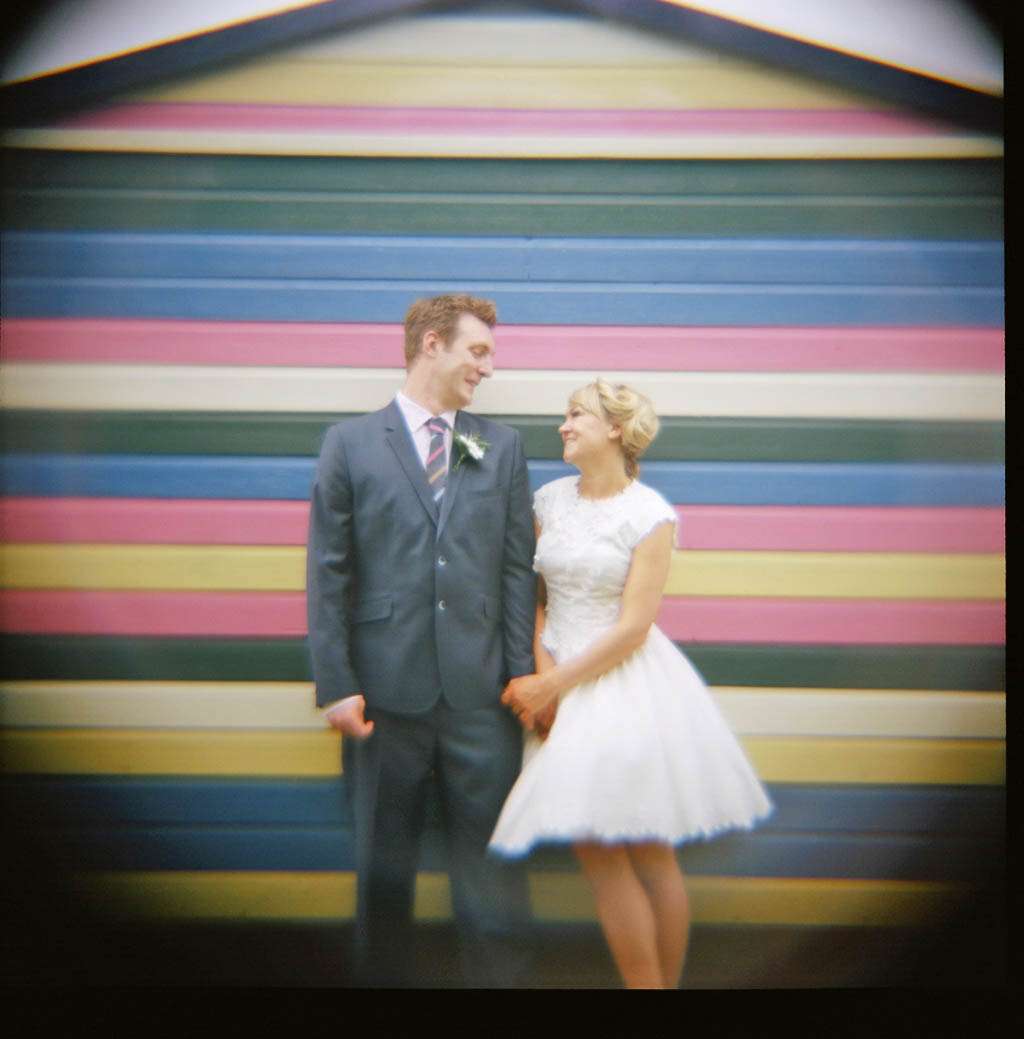 Nellie & Matt planned their Whistable wedding in just three short weeks. They wanted something small, something personal and something relaxed. They found the amazing Beacon House, right on the beach, for their ceremony and were able to use the back garden of the bride's brother's holiday cottage for the reception.
"Serendipity and our amazingly supportive family and friends brought our wedding together in just 3 weeks," the bride began. "Matt and I had been engaged for 3 years, neither of us are planners but we had a clear idea of the kind of wedding we wanted, a relaxed, seaside celebration centred around our close friends, family, good food and drink. But every option we explored in Cambridge and Brighton, our two home cities, in one way or another tied us into expensive packages, so we put off the wedding and skipped to the baby."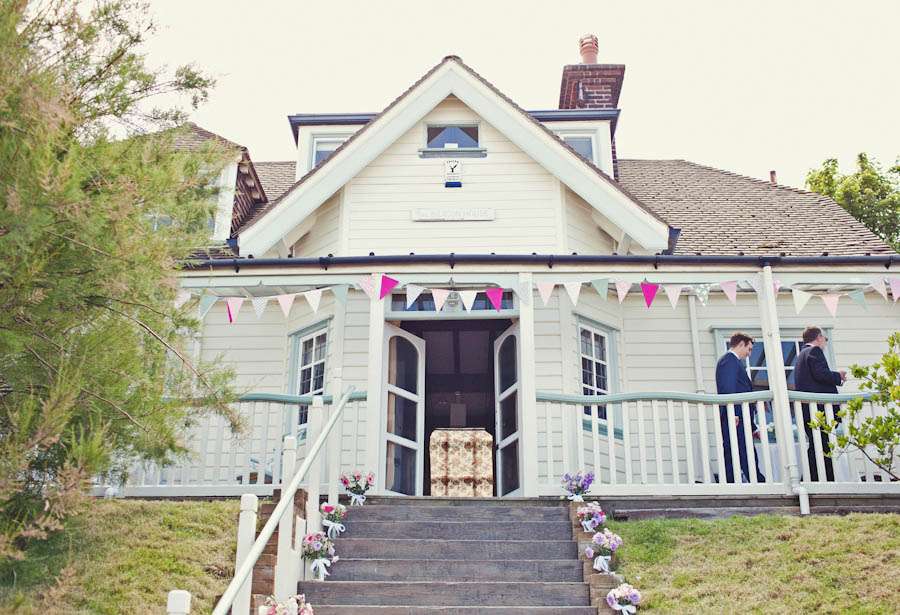 "A year after our son Ted was born Matt was offered his dream job in the USA, the prospect of leaving our life in the UK brought into focus the importance of celebrating our love and commitment to our new little family. With a little over a month before we were due to leave we thought lets just see if we can do this, finding our dream venue on our very first internet search and them having an available date seemed like fate. Indeed fate struck again on the day when the predicated storms were replaced by sunshine. We decided on Whitstable because my brother lives there with his family and we were planning on visiting them that week anyway. When we saw Beacon House we fell love with it immediately. It is small and personal and is in the most idyllic location, overlooking the sea. It feels secluded and private. Getting married outside to the soundtrack of the sea was a dream and my most special memory of the day. Having the freedom to spill out from the garden to the beach afterwards was perfect for our wedding party's large brood of children; Beacon House is everything we'd tried and failed to find in Brighton."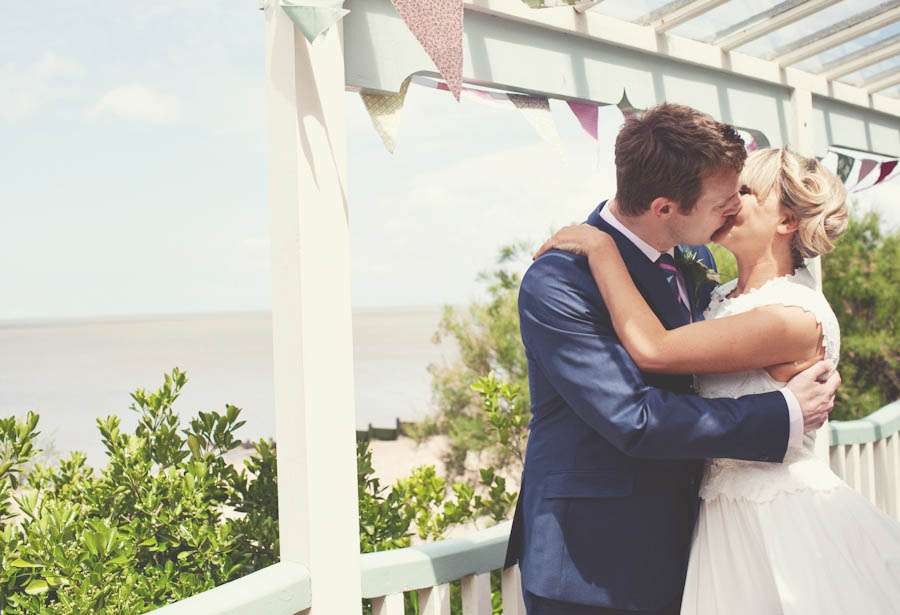 To pull together the wedding so quickly, the couple called upon the help of as many people as possible. "The wedding was a group effort, everyone pitched in", Nellie continued. "My sister-in-law Sheila (who would be an amazing wedding planner) did the most incredible amount of work setting me up with suggestions for hair, make up and flowers, she even found my wedding dress in Ted Baker! She and my brother lent us their holiday cottage for our reception and Matt's mum made all the decorations. My brother sorted out all the food for the party, my mum brought buckets and spades for the kids to make sandcastles on the beach, Matt's dad lent us his vintage car, his pride and joy, and my lovely friend Ellie sacrificed her petticoat when mine didn't arrive in time."
"I was so proud we were able to achieve exactly what we wanted in such a short space of time without compromising our ideals. We may not have had all the extra touches, like favours, handcrafted invites or the dreaded seat covers, but it felt no less unique or special for their absence, because all that was important to us, was well and truly covered and actually there was no need for seat covers because our guests watched our ceremony standing on the deck and sitting on the grass! "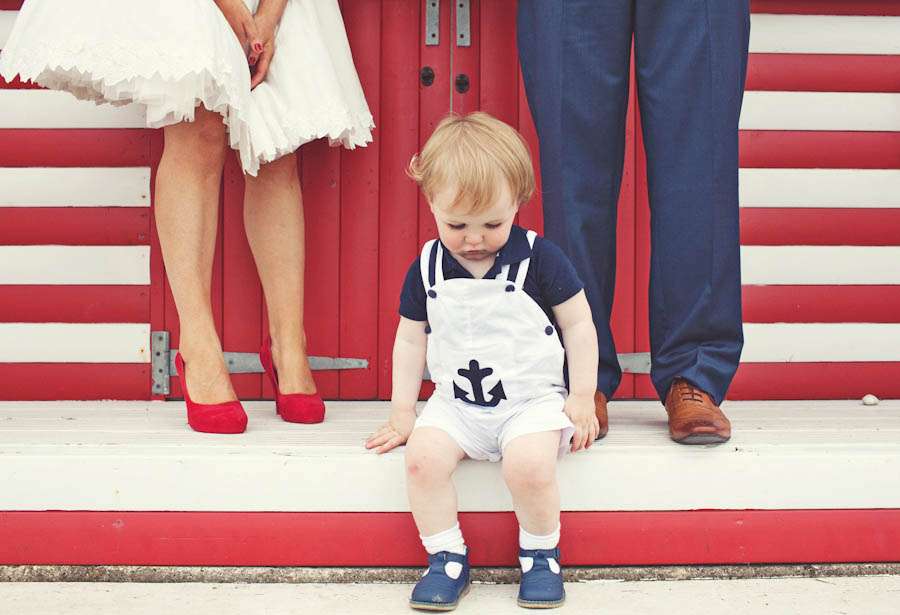 "I was reluctant to be a traditional 'bride', but eager to be Matt's wife", Nellie wrote in conclusion. "I don't think we wanted to be particularly different, just true to ourselves. I wanted a wedding day that was beautiful and personal, but equally I recognise that it can be hard to be truly innovative. There's an obvious trend for handmade/vintage styled weddings at the moment and I'm happy to say I was influenced by the pictures of the weddings I'd seen on Rock n Roll Bride. I was also happy to wear an off the peg high street dress as it will always be special to me because it was my wedding dress. Our wedding was everything we wanted it to be, but in order for it to be manageable on our timescale it had to be small and sadly, some people who are very dear to us weren't able to come at such short notice. We wouldn't have done anything different on the day, but we do hope to organise a party at a later date so we can celebrate our marriage with more of our very dear friends and extended families."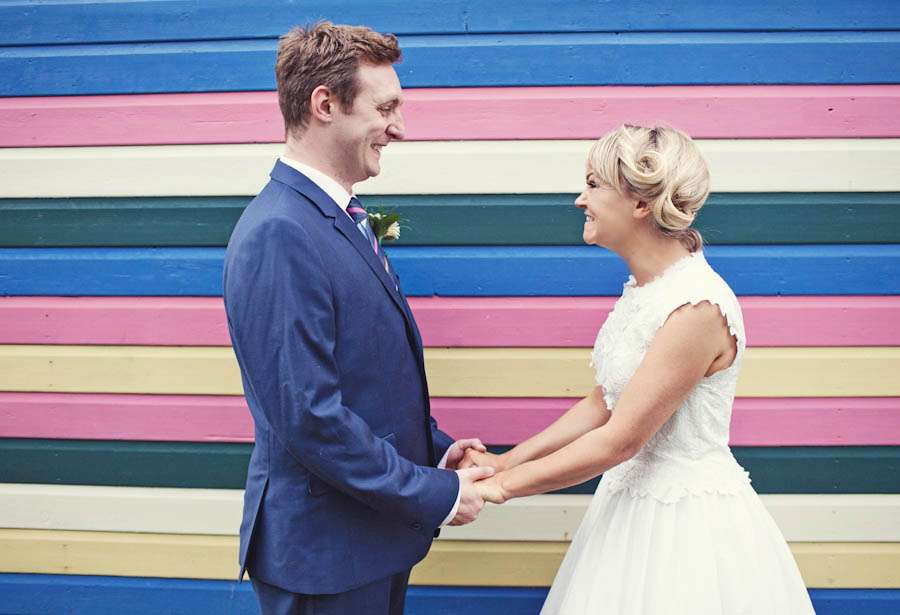 "The love and immense personal effort was palpable on the day. It didn't feel like an event people were invited to, it was an occassion created by all the most special people in my world. Some weddings you go to are flawless but somehow distant, I think ours was the opposite"
"And finally, the mainstream wedding industry is keen to tell potential brides that planning a wedding isn't easy, and to avoid disappointment you must book things a year or two in advance. I read on one wedding website that three weeks before the big day all I should have had left to do was finalise my seating plan. I couldn't disagree more. I say you can make it happen to your timescale and without it overtaking your life."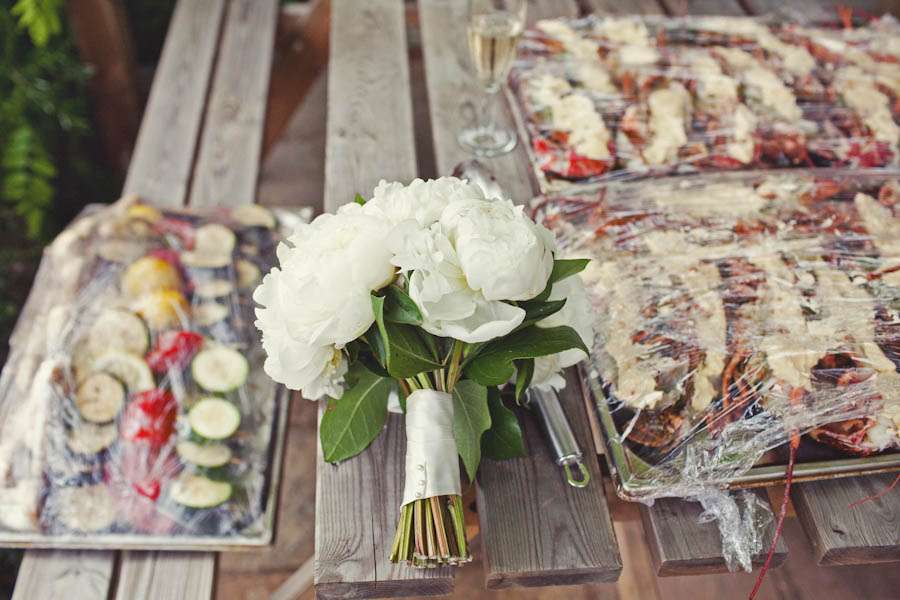 Here, here! Oh what an inspiring girl and a beautiful wedding. Low key and fabulous – my favourite. Thank you to Nellie & Matt for sharing their story and to the awesomely talented Joanna Brown for sharing her images.
Supporting Cast:
Photography Credit: Joanna Brown Photography
Ceremony Venue: Beacon House
Reception Venue: Sandpiper Cottage
Bride's Dress: Ted Baker
Bride's Shoes: Vivienne Westwood Anglomania & Melissa 'Skyscraper'
Bride's Headpiece: 'Gerbera' by Jane at Graham Greener
Wedding Ring: Mina Cheong
Groom's Outfit: Ted Baker
Cake: DIY
Flowers: DIY & Jane at Graham Greener
Hair: Robert Mitchell
Make Up: Lucy Jayne