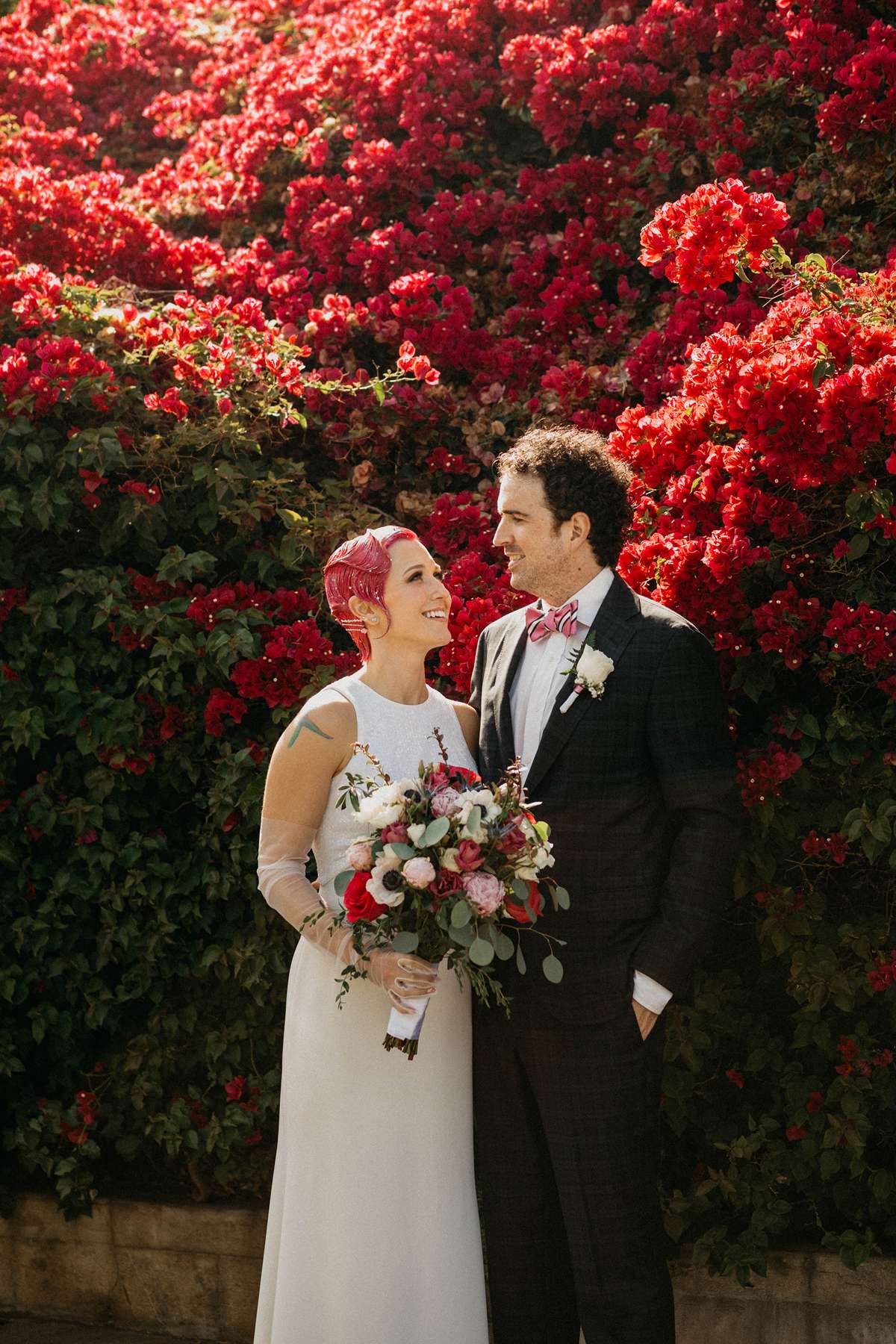 Jen and Joe's met while working on the same TV show and so their shared passion for film and storytelling laid the foundation for the wedding. Choosing a vegan restaurant in Venice Beach, they planned a simple, elegant and super cool wedding which reflected their love for each other and movies.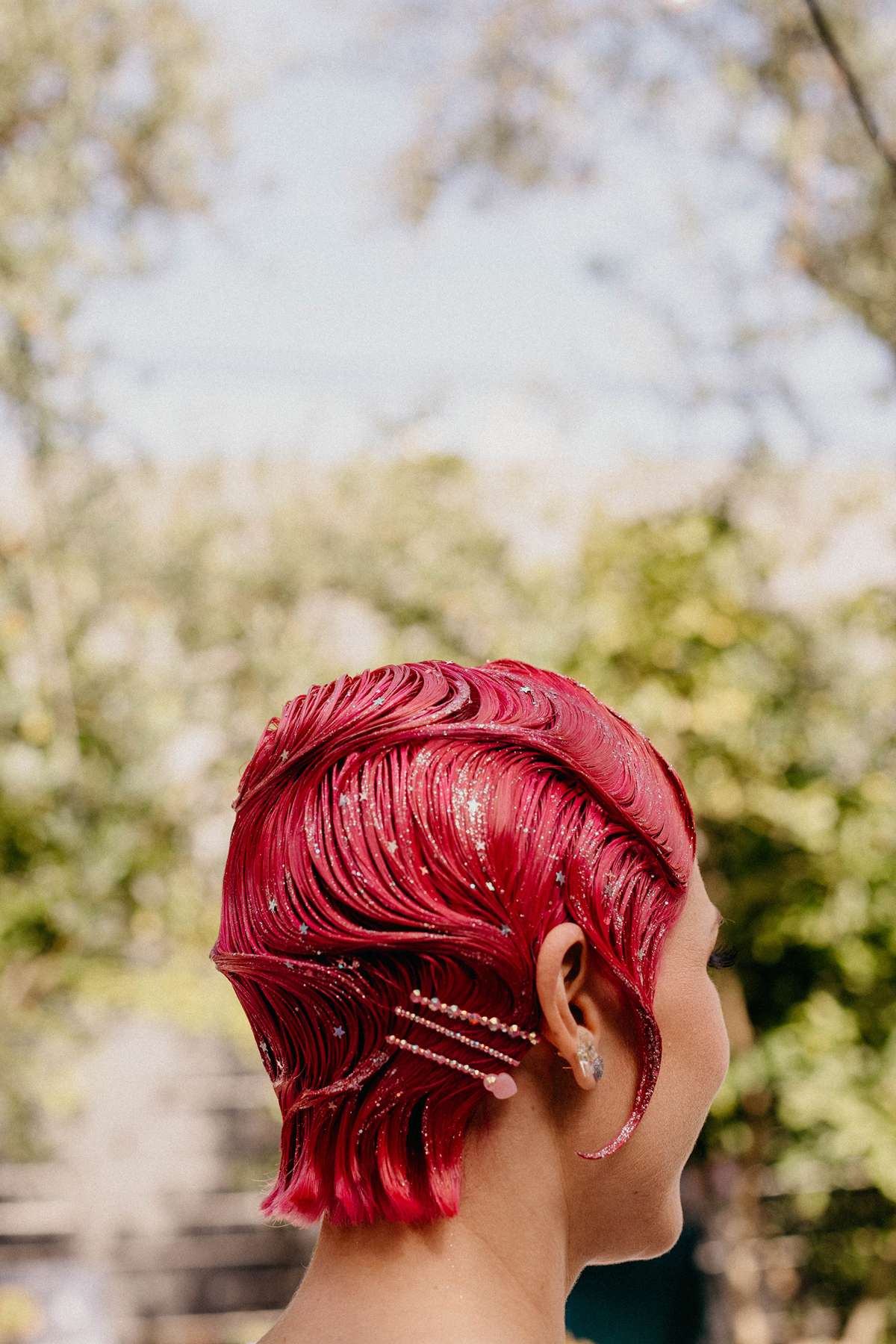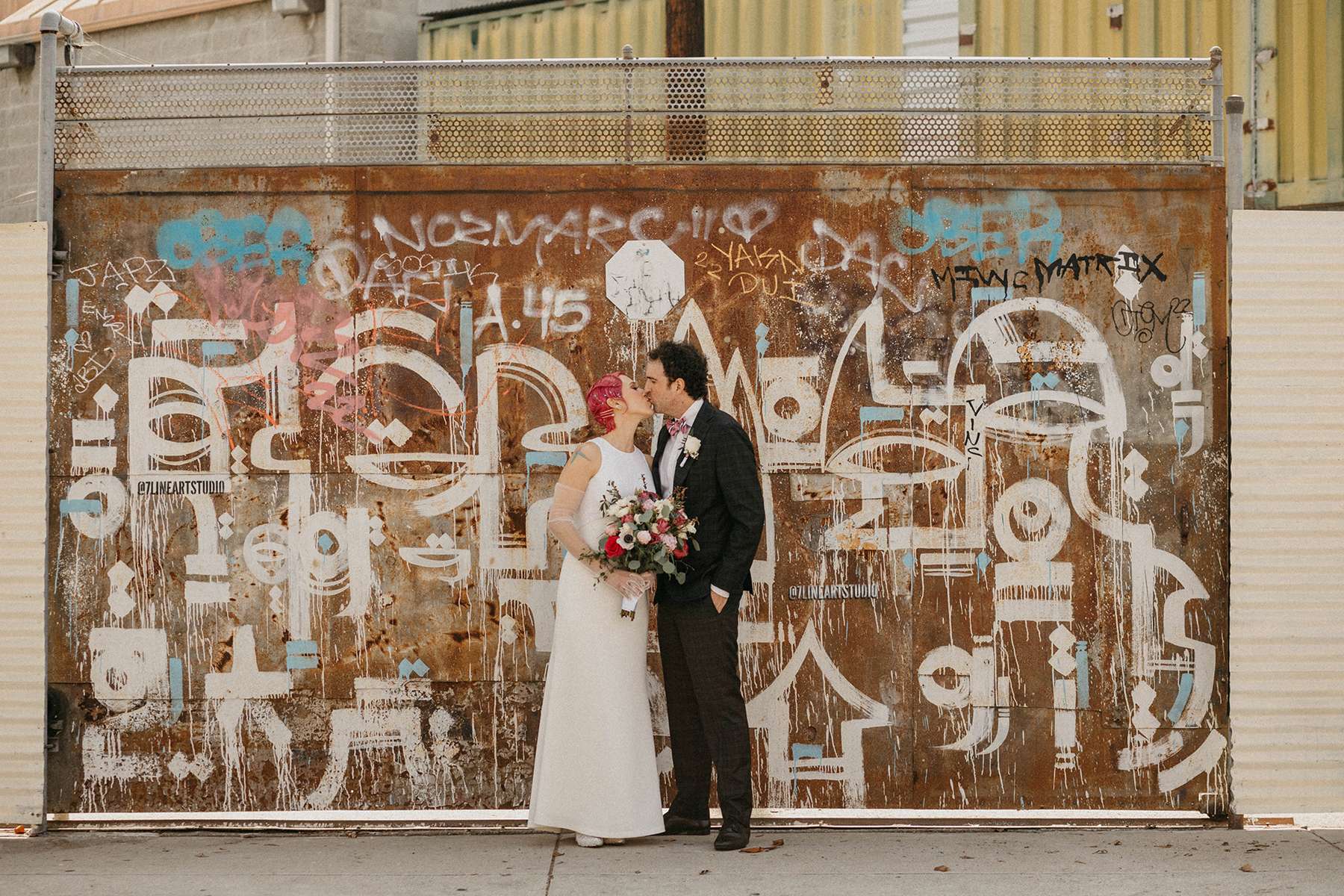 The outdoor ceremony began with them playing a film about their love story which they'd made themselves. "We love movies and making movies," Jen shares,"so we decided to make some videos to play for everyone that told the story of our relationship." Throughout the rest of the evening, they showed some of their favourite films on the screen – Home Alone, Ghostbusters and Back to the Future – which they edited themselves into!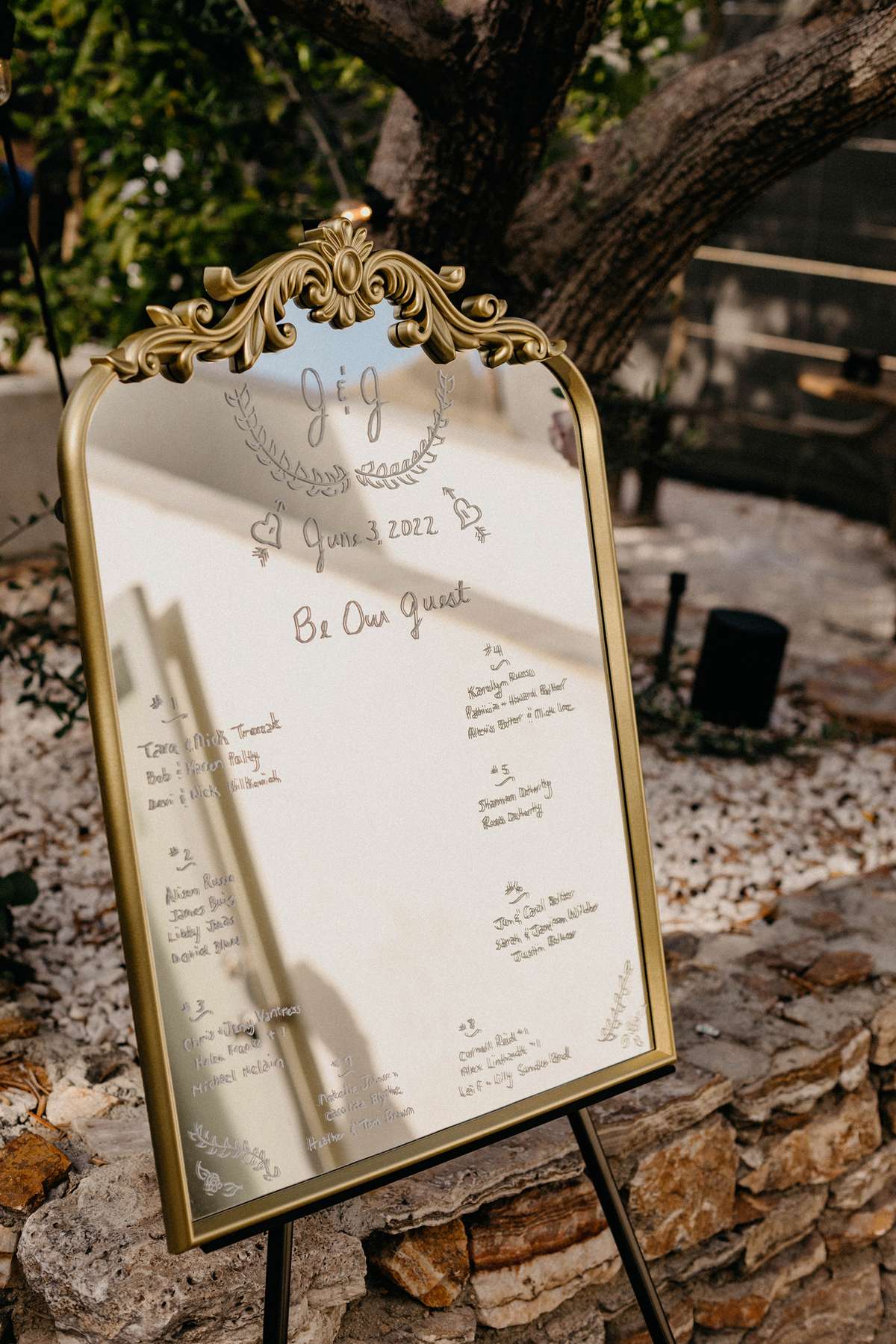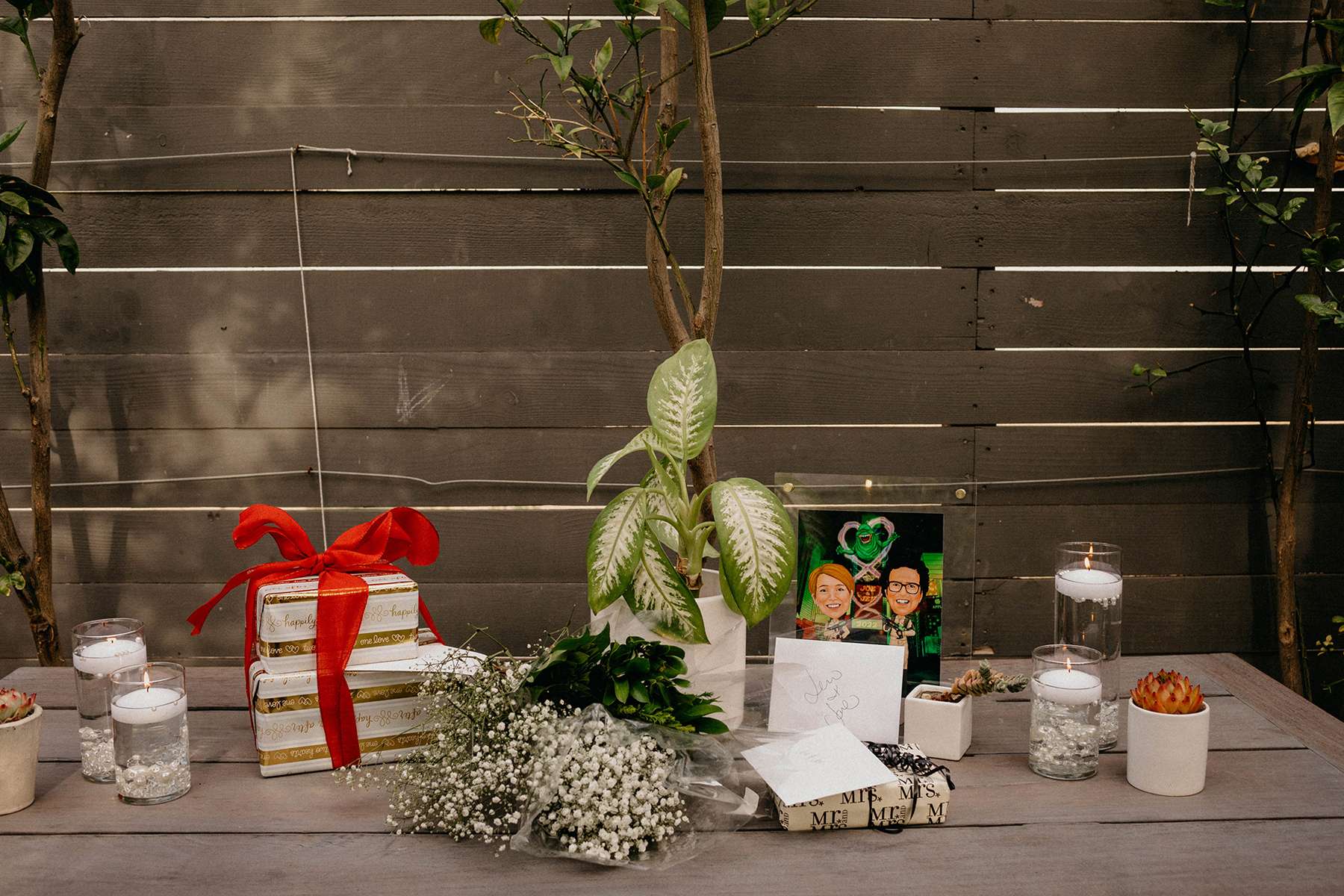 One of their key considerations when planning the day was to keep things small and intimate. They both agreed that sharing this special moment with the most important people in their lives was a priority. However, they discovered how quickly the invite list can grow, especially with parental involvement.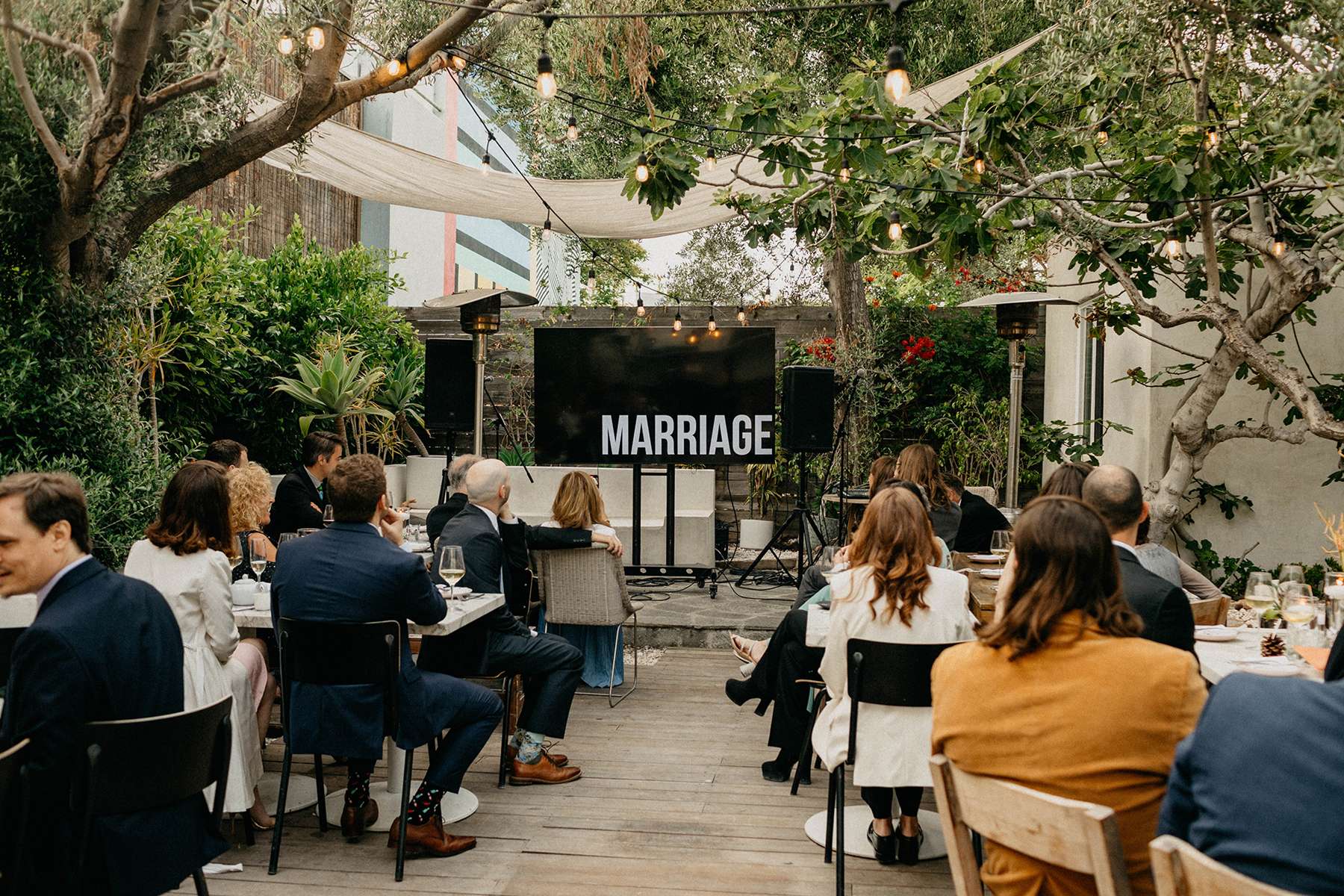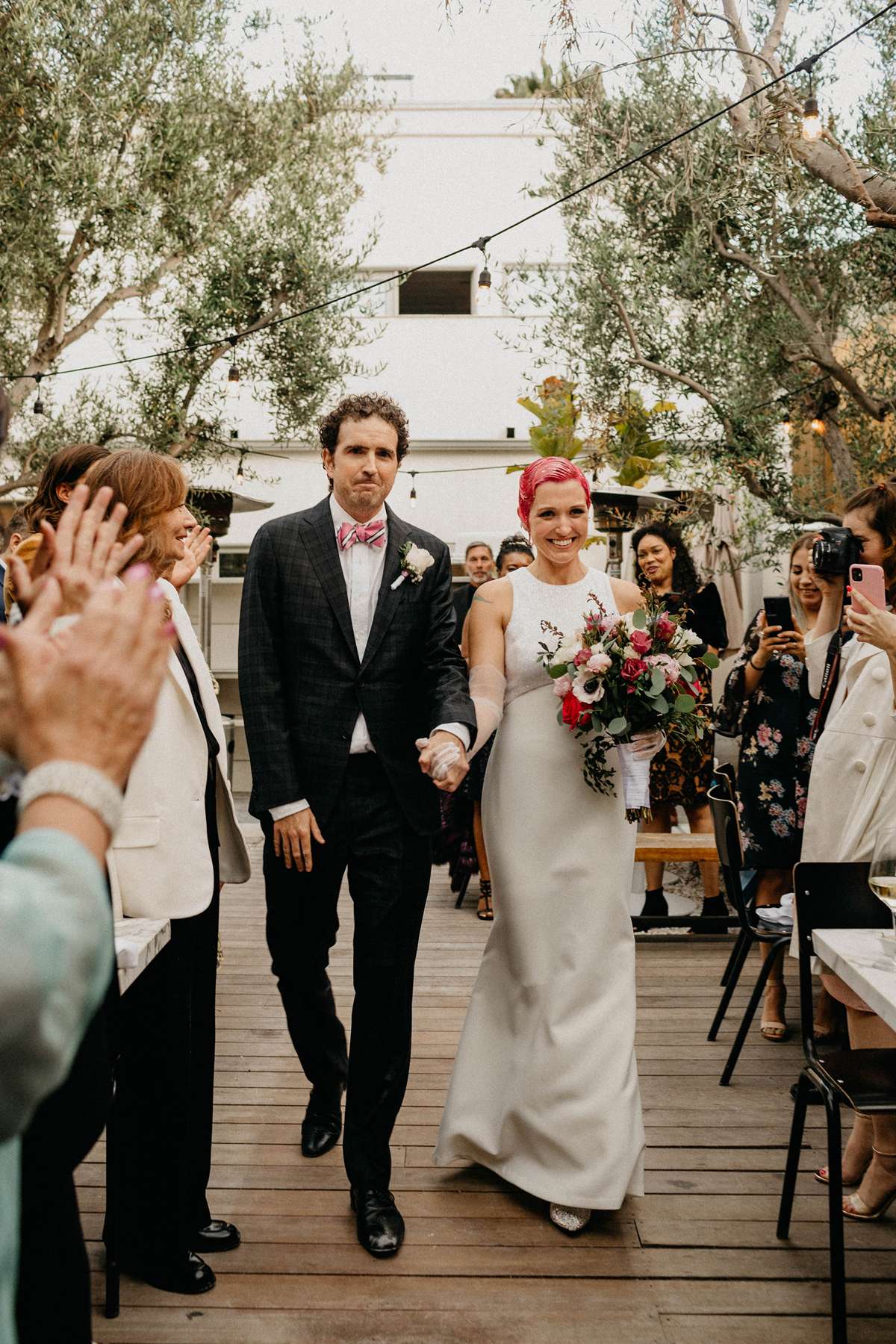 Despite the challenges, they did manage to keep the day pretty small, ensuring it was an exclusive gathering of their closest loved ones. They wanted everyone who was there to know why they were so important to them, so instead of the usual speeches, they used that time to around and share why everyone who was there meant so much to them.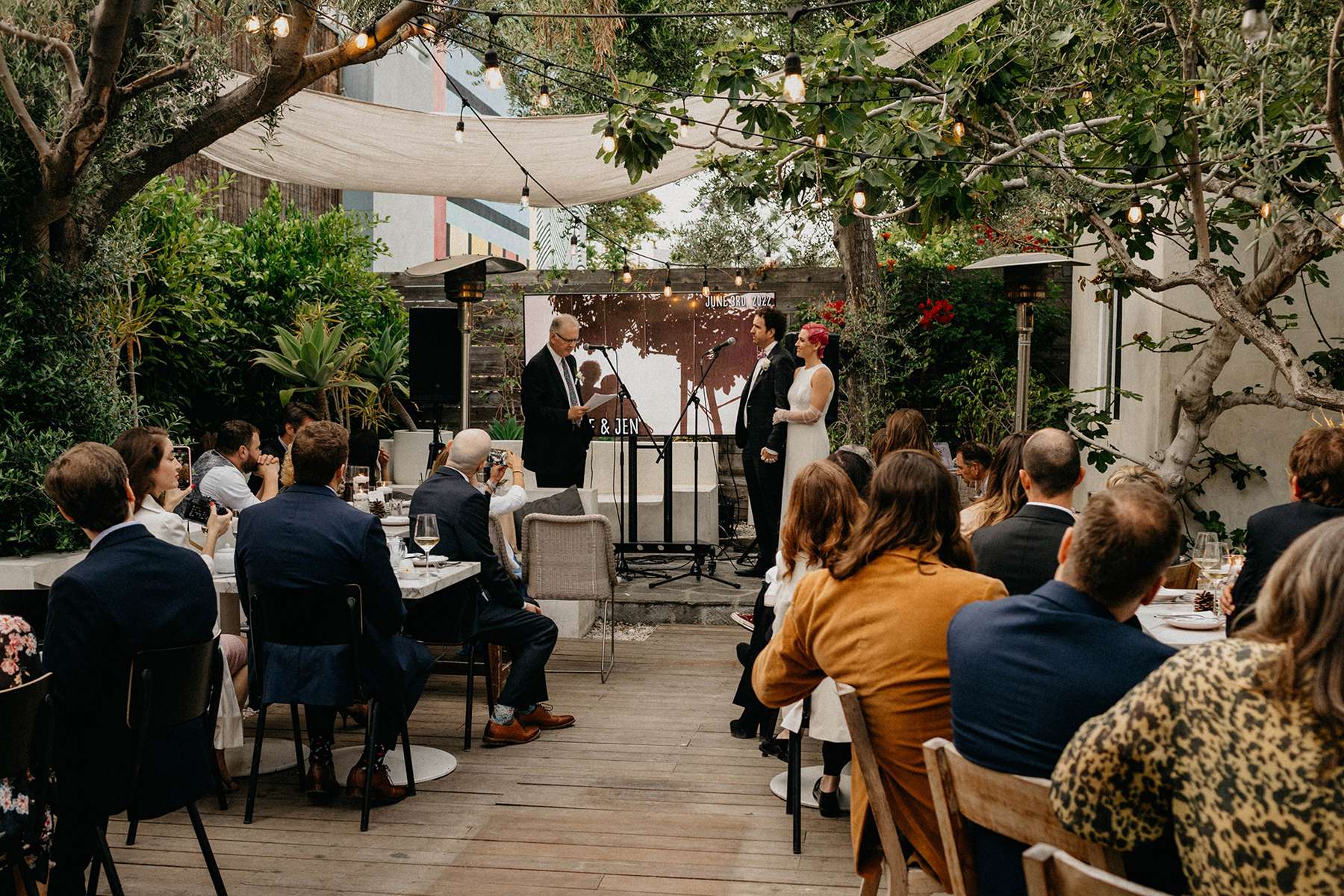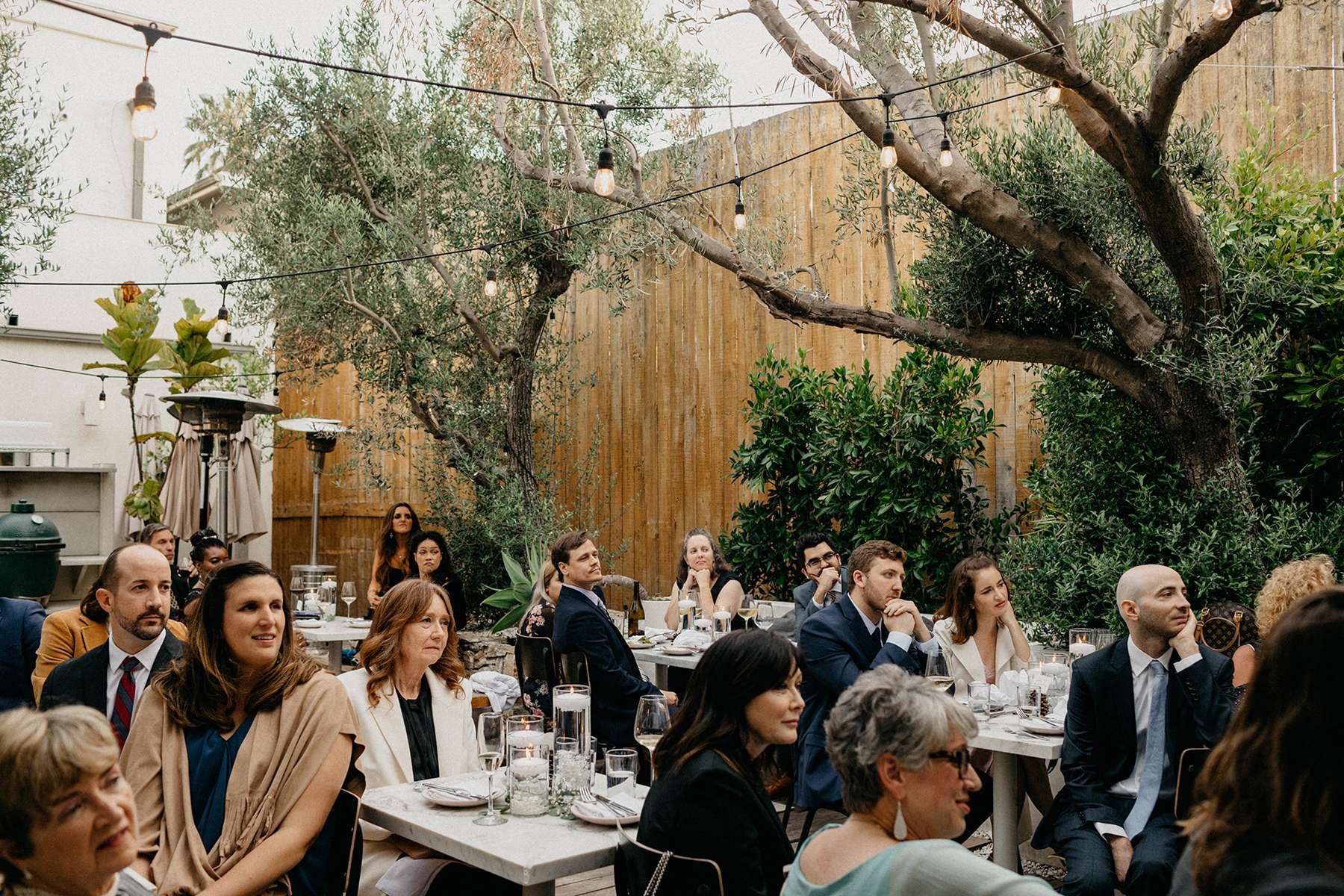 Both vegans. the food they served was super important to them, too. Choosing one of their favourite vegan chef's restaurants as the venue allowed them to indulge in amazing plant-based food. "The food/ venue was our biggest expense but we wanted to have the day at our favourite vegan restaurant and food is very important to both of us", said Jen. "It was also an opportunity to share high-quality plant-based food with our family who can be a bit suspicious of our vegan ways."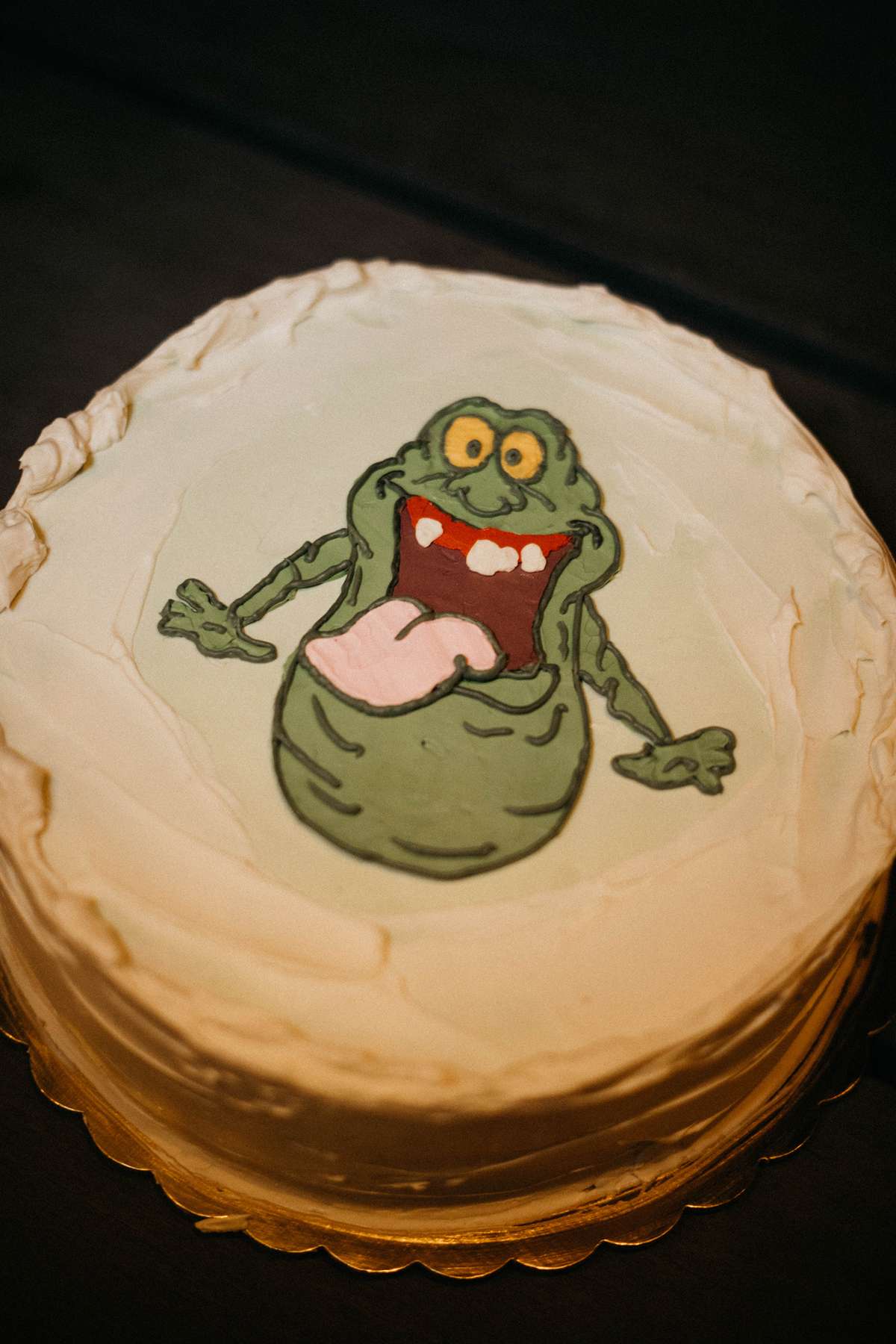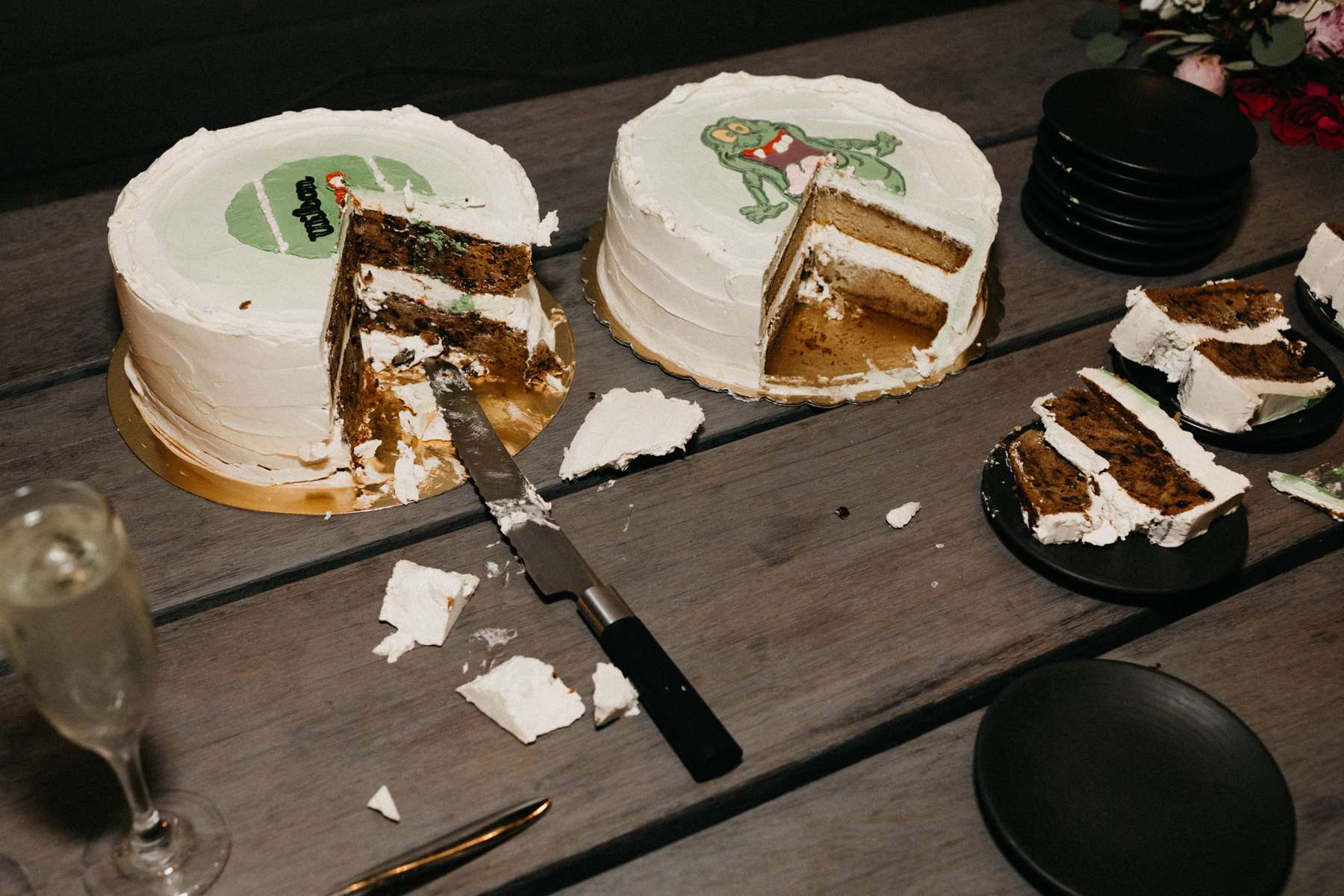 To top it off, they had two custom cakes from their favourite vegan bakery – one for Jen and one for Joe. Jen's was decorated with Slimer from Ghostbusters, while Joe's cake had a tennis ball on it. They also ended the night with a vegan pizza delivery from one of their sister restaurants.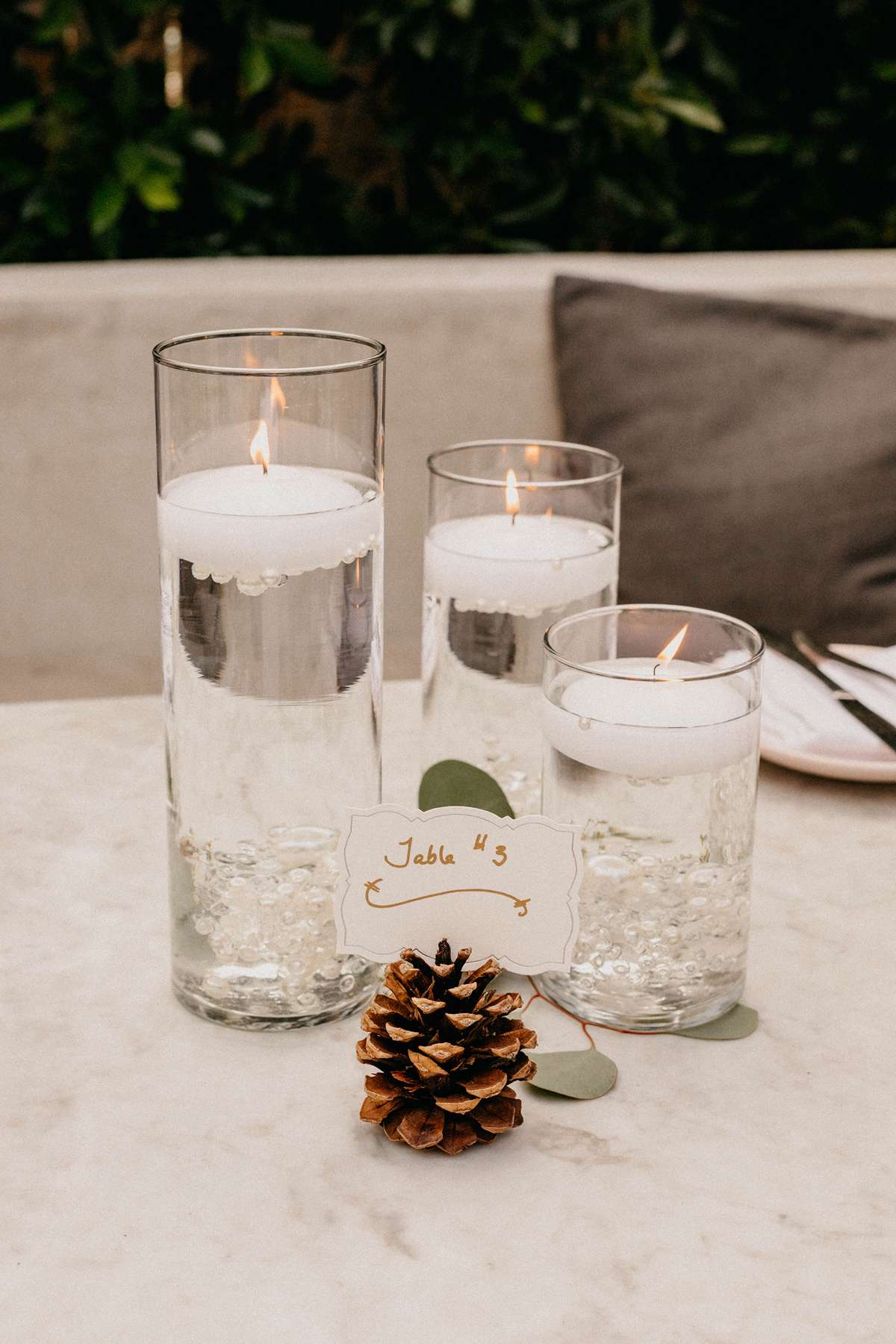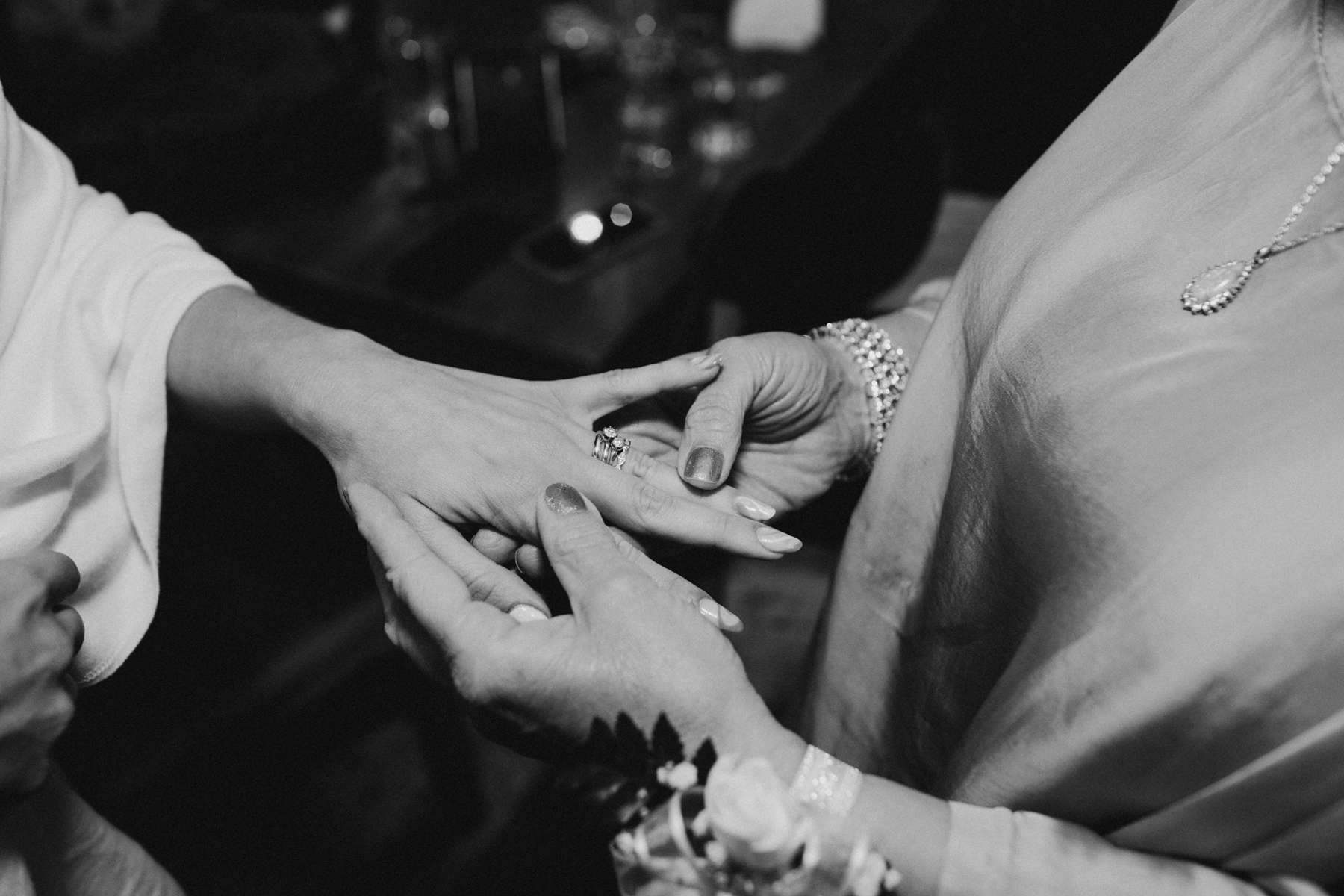 Other than the films they made, the other DIY was minimal. The venue itself was already decorated with beautiful greenery and lights, it really didn't need anything more. Jen's mum made simple centrepieces featuring pine cones and floating candles in perspex pillars, and the table plan was written onto a vintage-style gold framed mirror.
"Everyone is going to have an opinion and some people will have A LOT of opinions", Jen concluded when asked if she had any advice for other nearly-weds. "Stay strong and true to how you want to celebrate your special day."