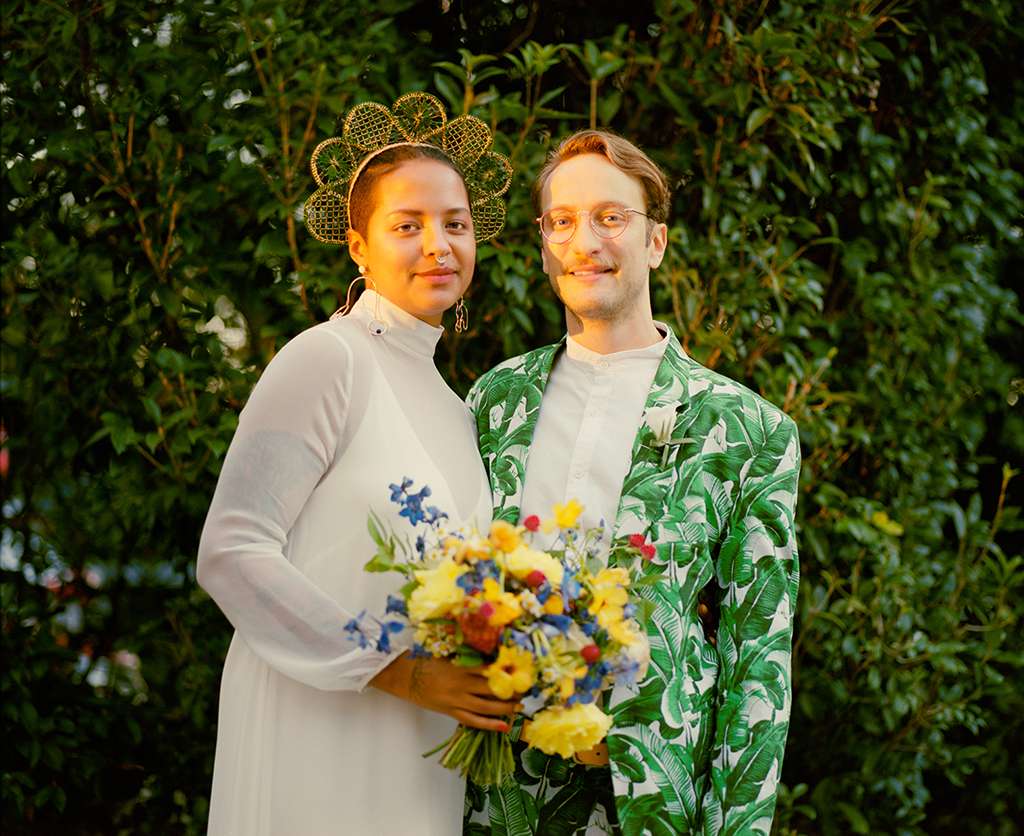 Michelle and Forrest met while at photography school together, so of course their wedding day was going to be a visual dream! They describe their theme as an 'eclectic rainbow wonderland', and planned it the way they plan most things in their life – gathering up all different things that they liked and hoping for the best! I just know you're going to love this beautiful celebration just as much as everyone at Rock n Roll Bride HQ does!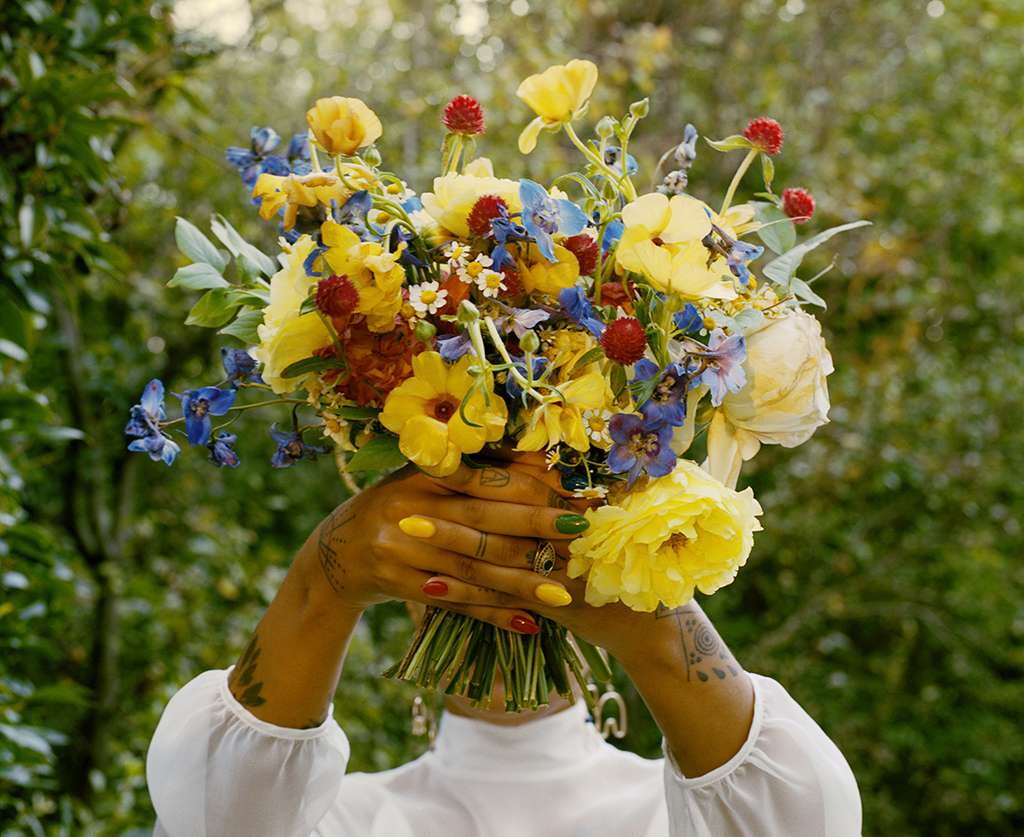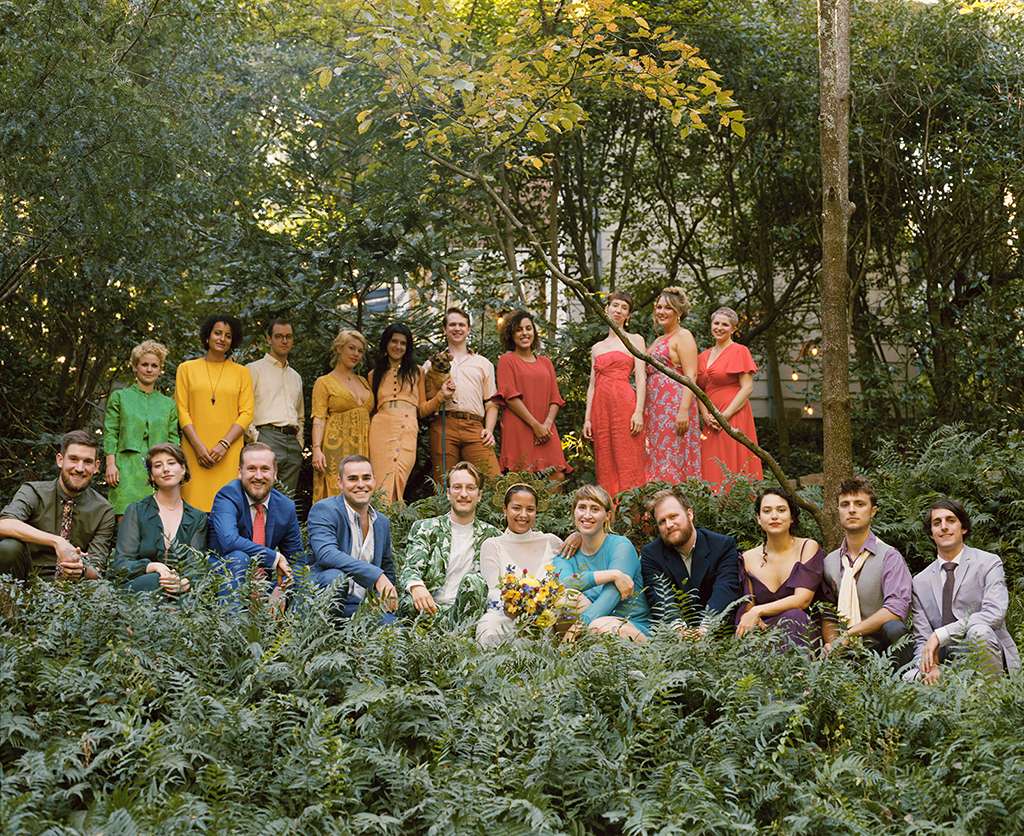 With an $8000 budget, they were lucky to have a wonderfully supportive creative community who helped them every step of the way. They were gifted to use of the yard space and resources by a friend. Forrest's mum and their friends made beautiful paper flower centrepieces for their reception space, and another friend made them all fresh flower crowns for their rehearsal dinner.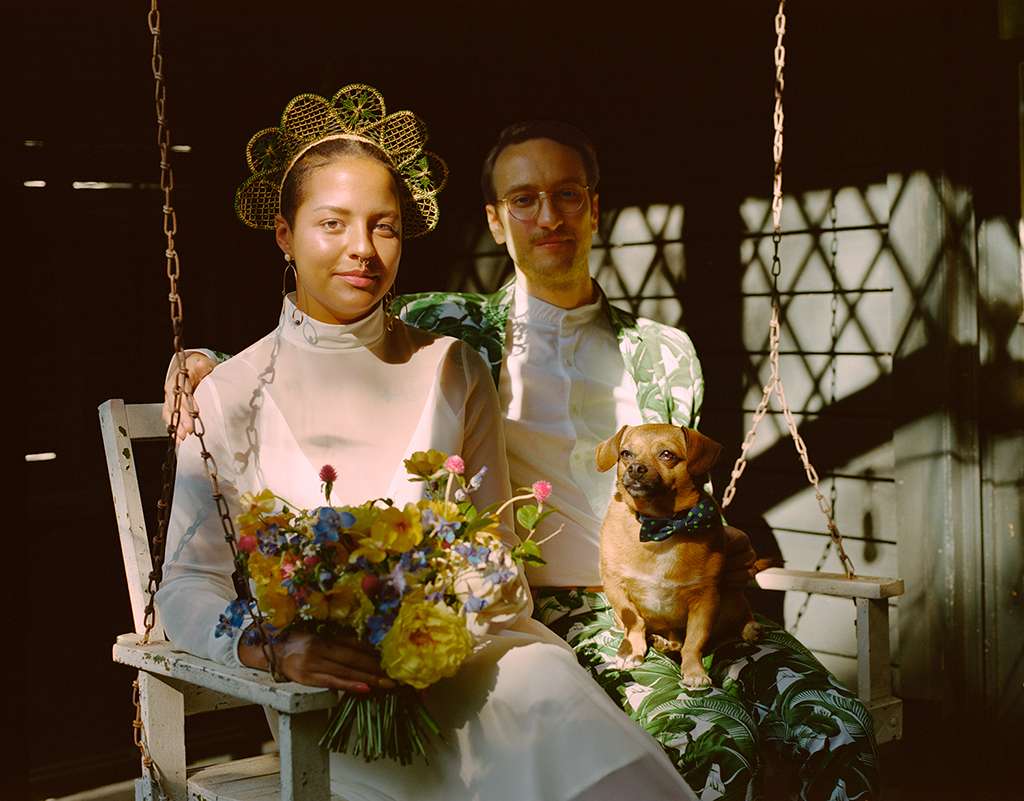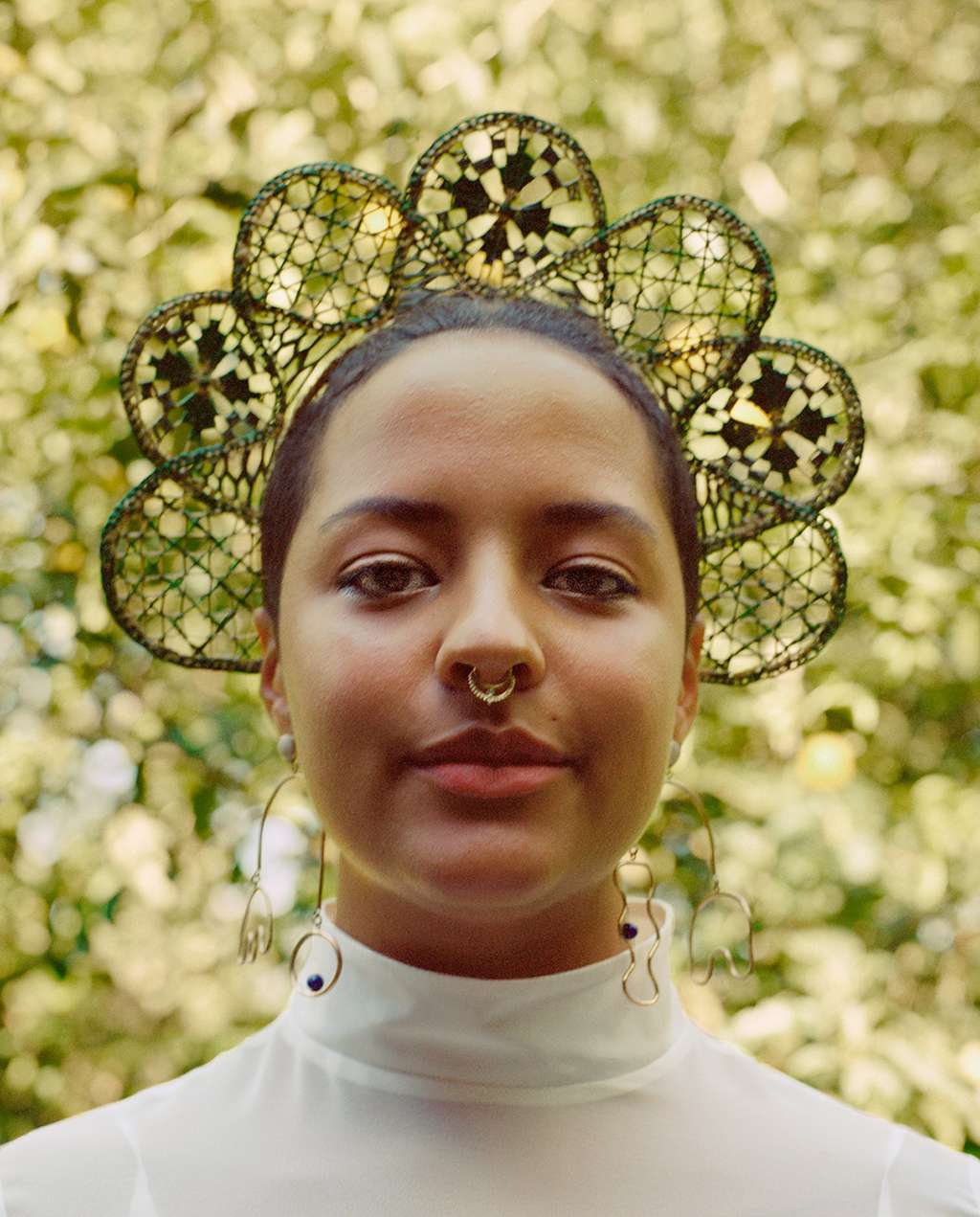 Michelle and Forrest tried to make their day true to them by keeping things low-key and just let people enjoy spending time together and being in such a gorgeous space. One way of doing this was choosing not to have a traditional wedding party. In lieu of a best man or bridesmaids, they had all their closest friends make up one big wedding party instead. Everyone wore an outfit of their choice in rainbow colours and got involved.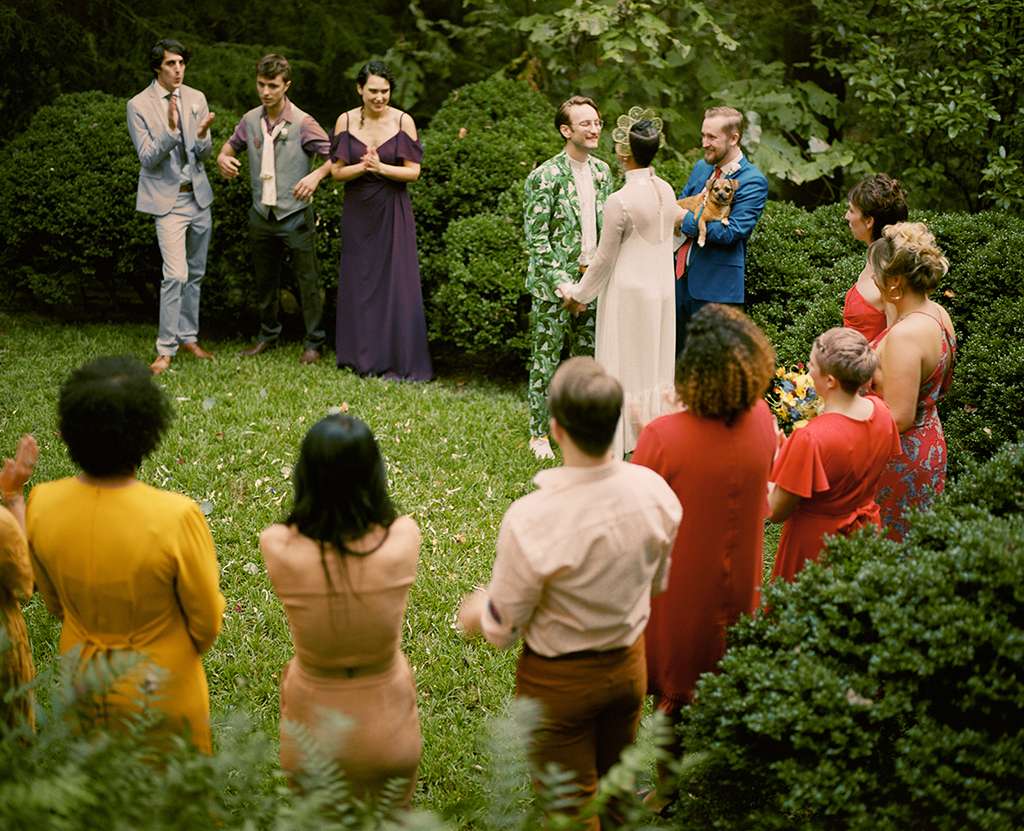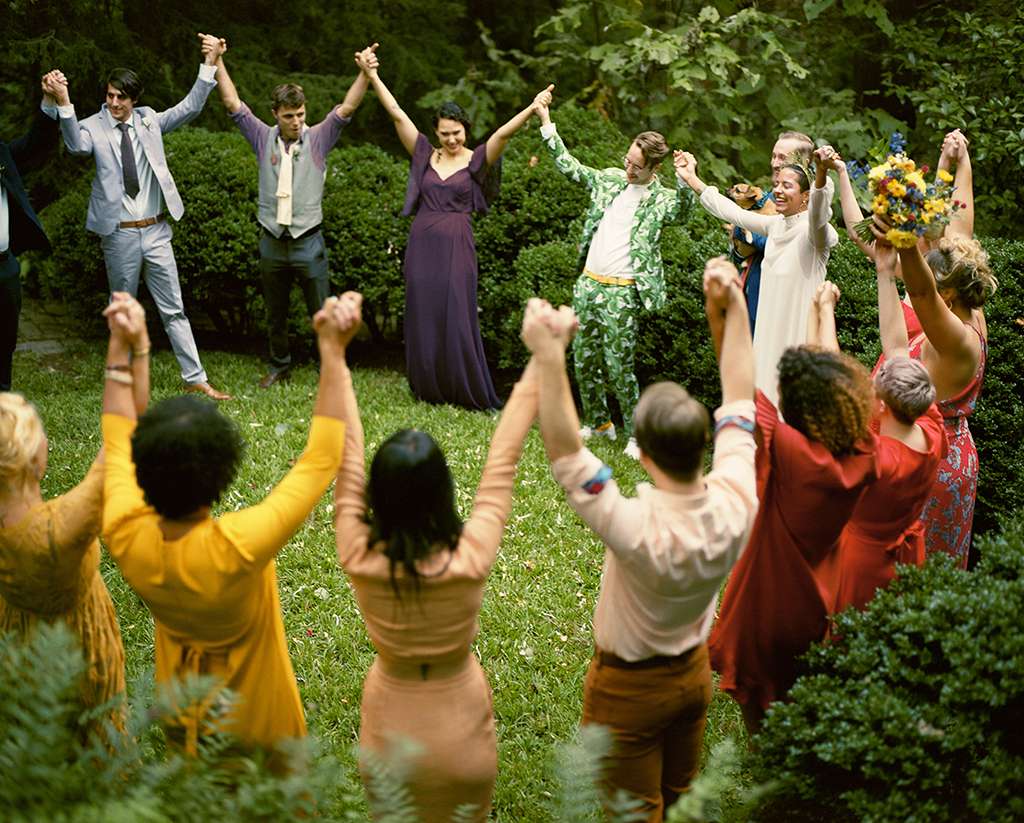 Their ceremony was conducted by one of their best friends. The guests formed a circle for Michelle to walk into, where she was showered with flower petals. Their friend prepared a deeply personal and meaningful ceremony, and had one of their favourite artists, Night Palace Band, playing acoustically in the background. Afterwards they enjoyed a laid-back BBQ before heading to a local club for a dance party.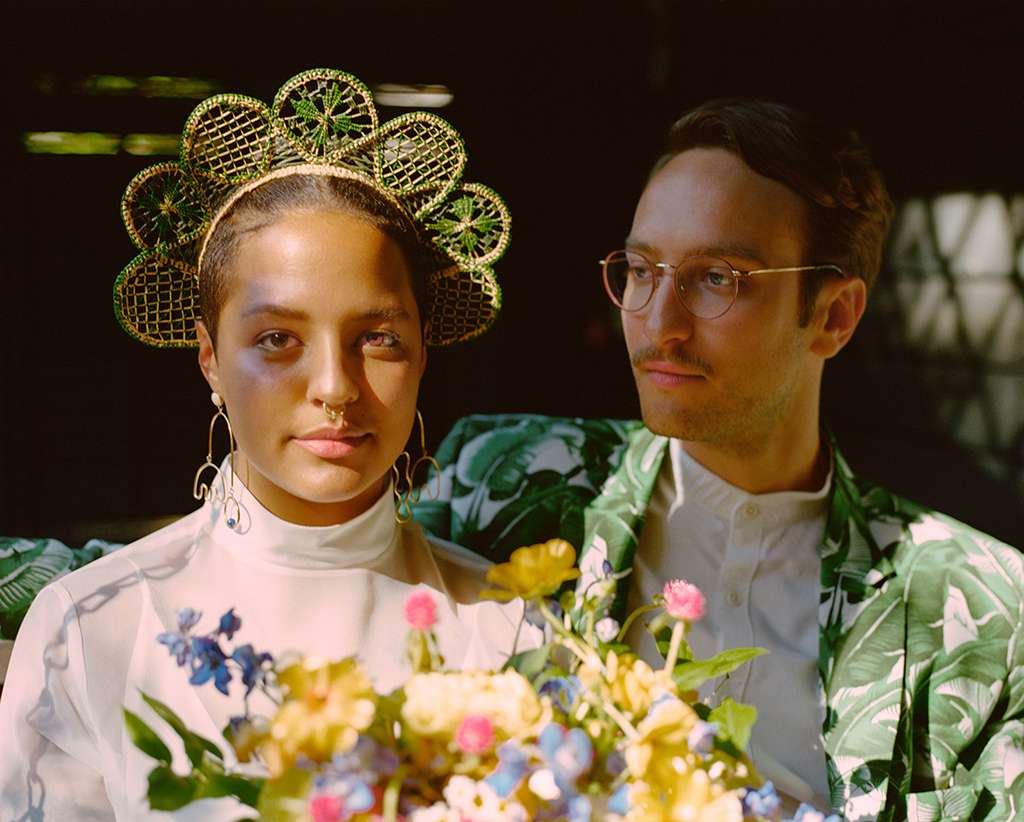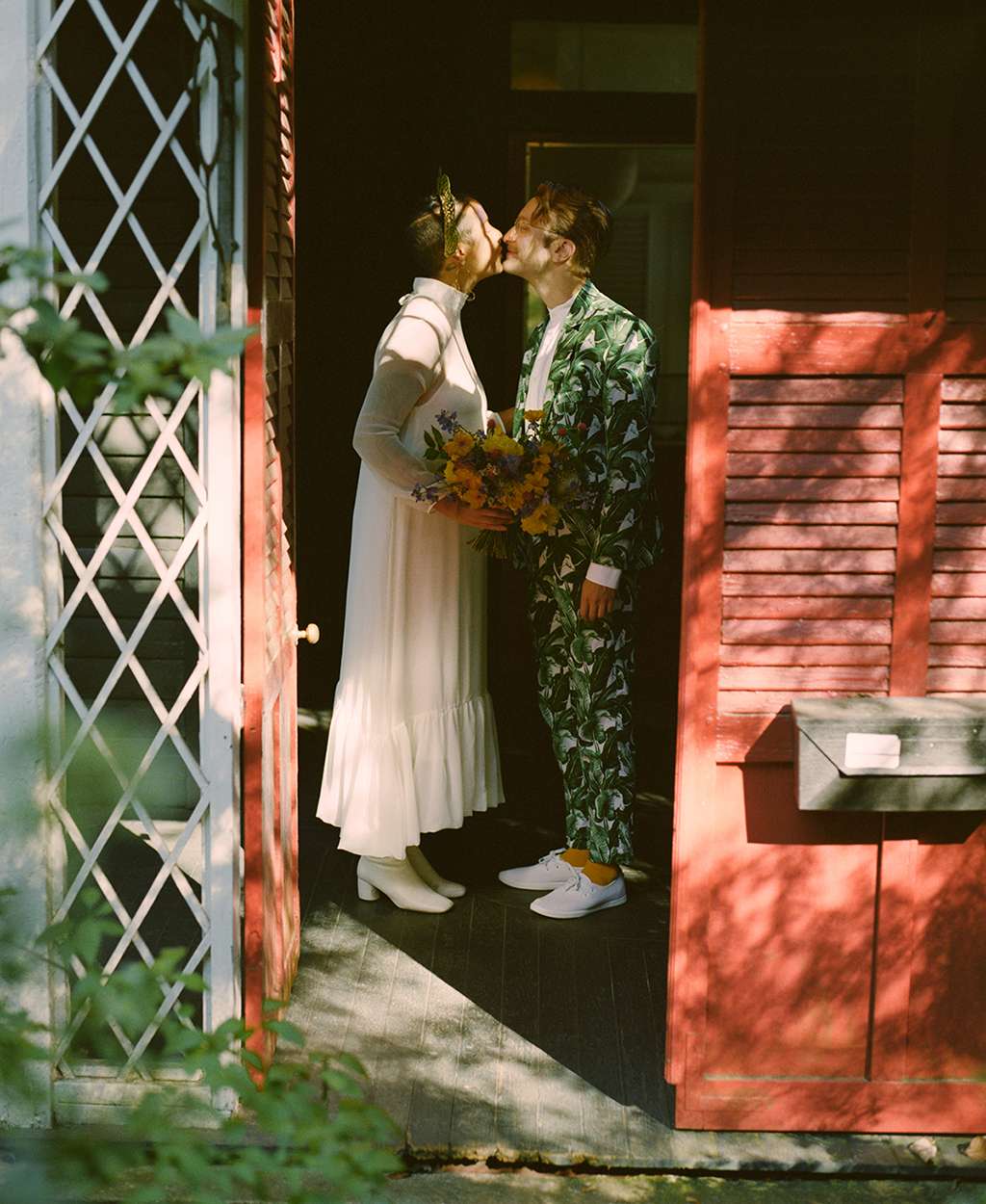 Michelle and Forrest's favourite part of their wedding was being able to spend quality time with their friends and family, and getting to be creative and put together an event that was just for them. "If, like us, you want to do things a little differently, make sure you have a clear idea of what you want before speaking to your parents or other loved ones who might be used to traditional weddings," advises Michelle. "Also, don't get caught up in all the different things that are available to purchase for a wedding. At the end of the day, the magic is with the people you share it with."
We couldn't agree more!