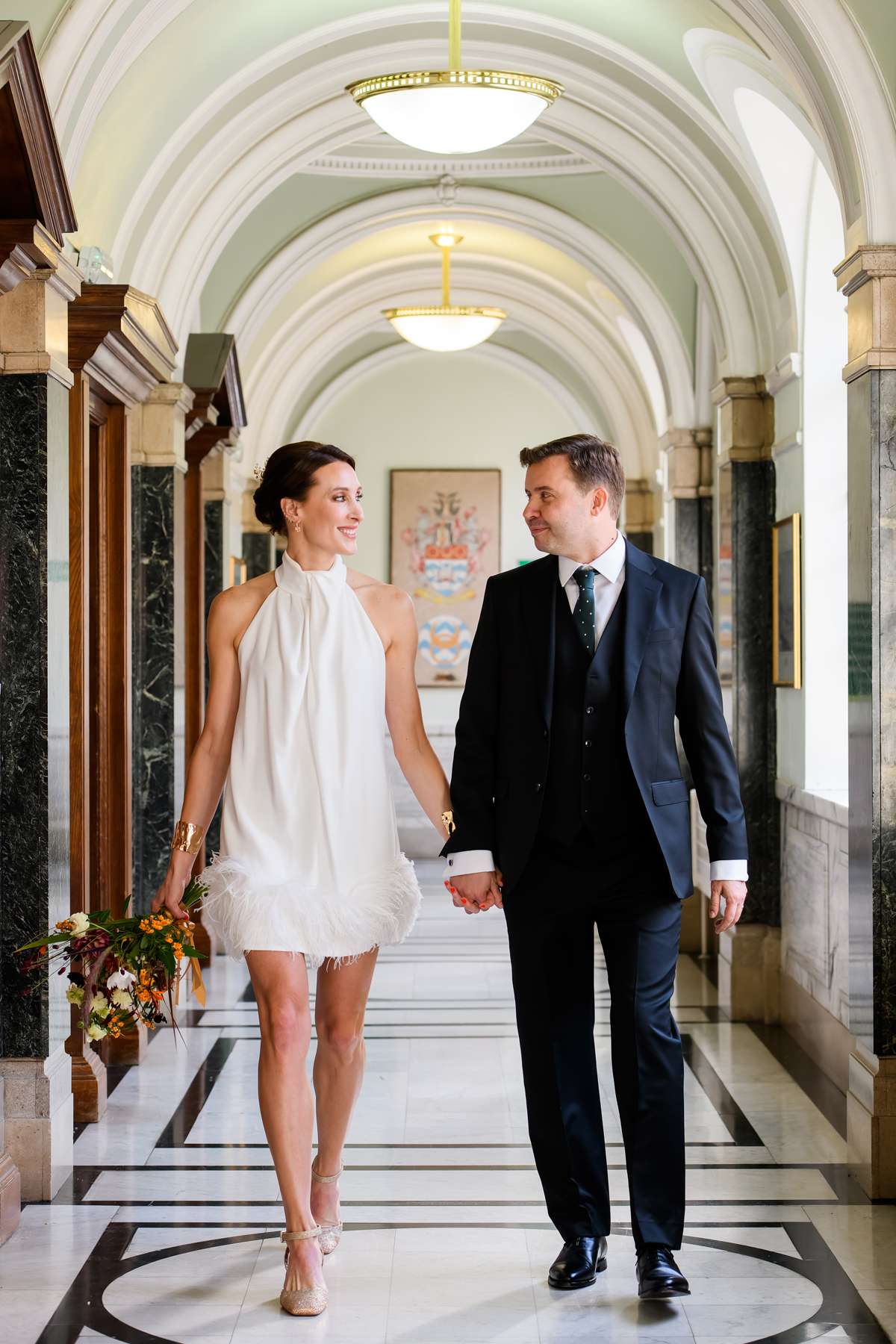 When you sit down to think about your wedding theme, the tables named after your 'favourite' serial killers, a drag queen swinging dildos around and being serenaded by Elvis may not be the fist things that come to mind… but that's exactly what Jess and Andy's wanted at their wedding!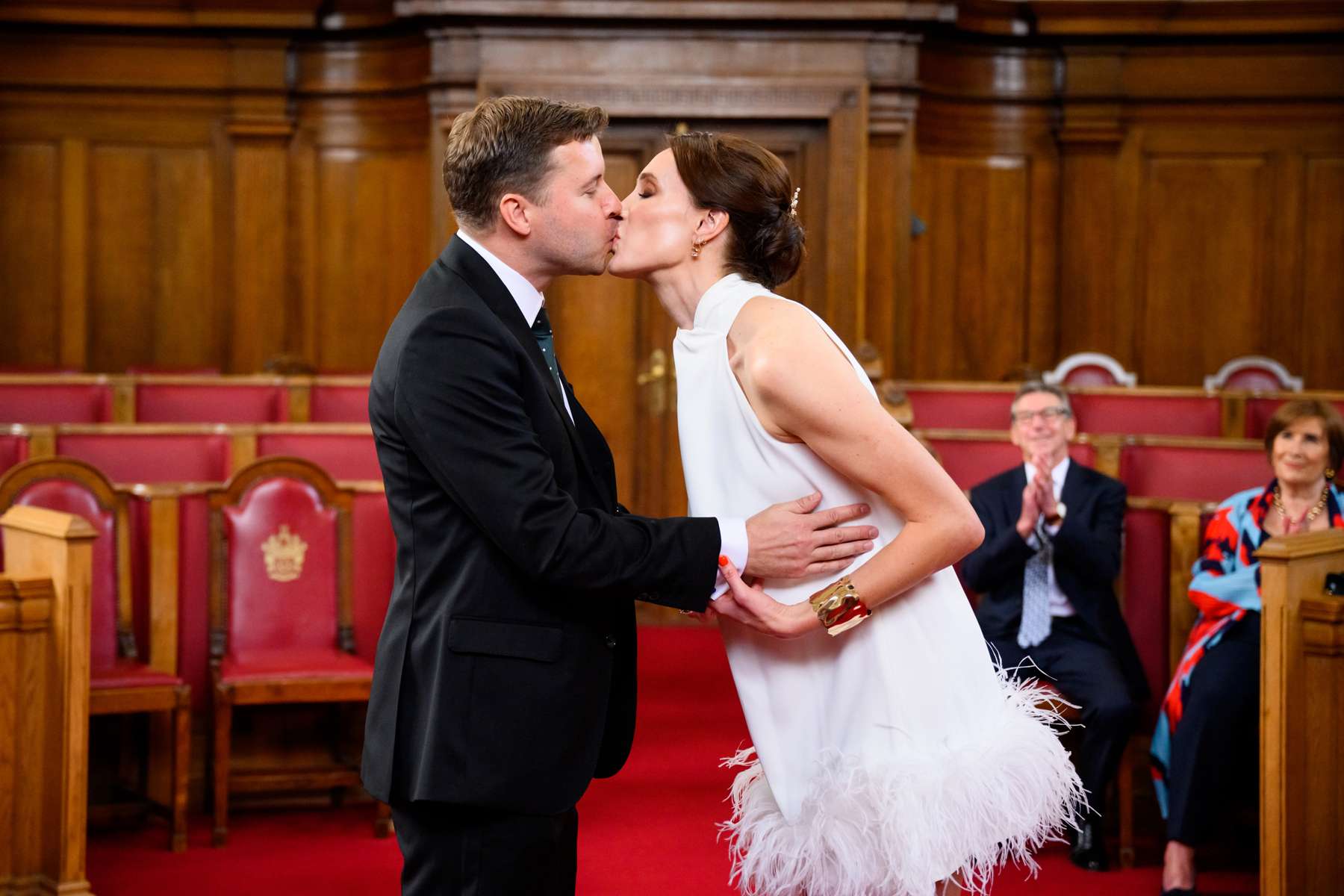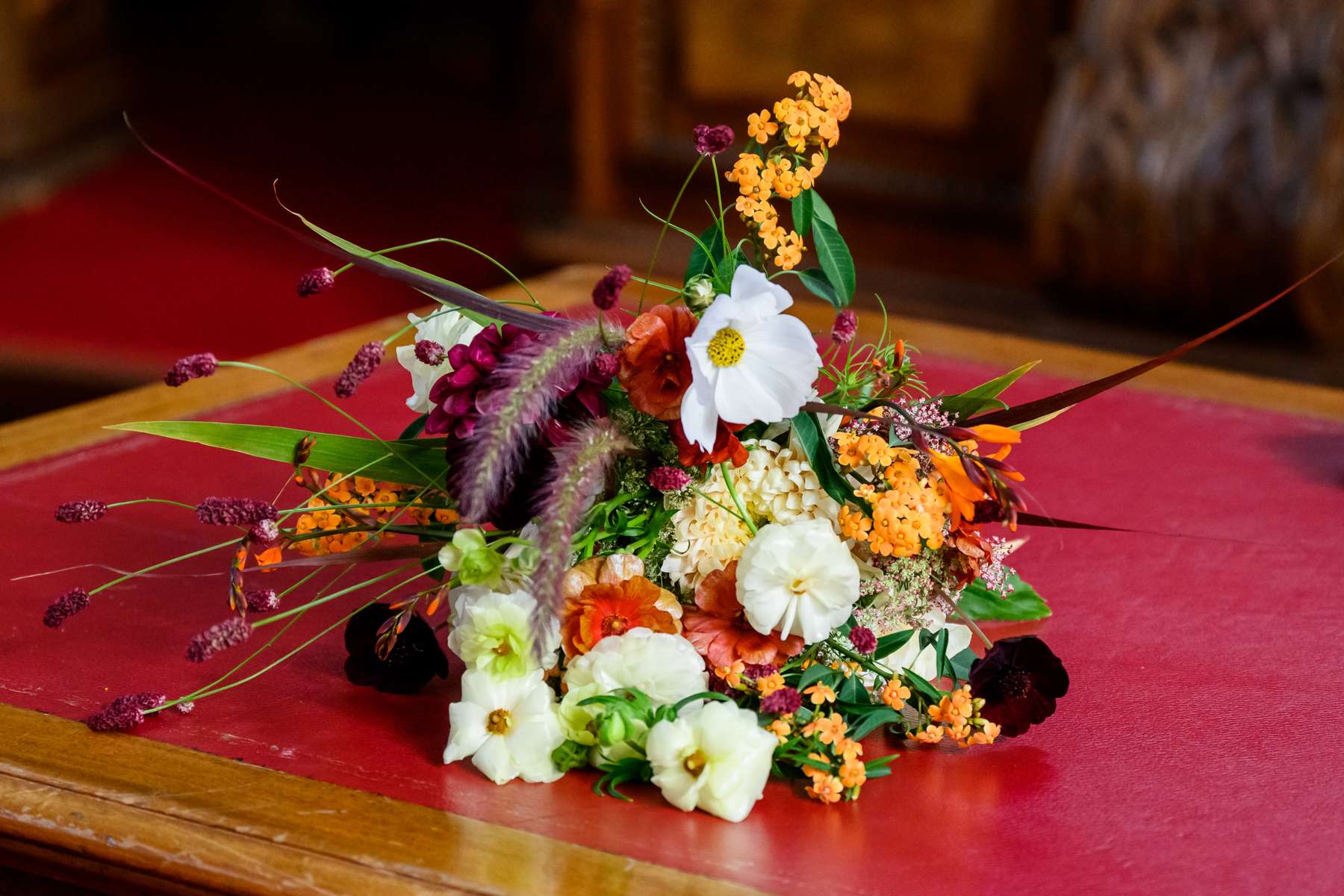 Married at Islington Town Hall in October, their day was nothing short of perfect for them. After what the registrar described as "possibly a record for the shortest vows ever", the couple and their 90 guests travelled by Routemaster bus to their reception venue, The Singer Tavern, keen to get their party on!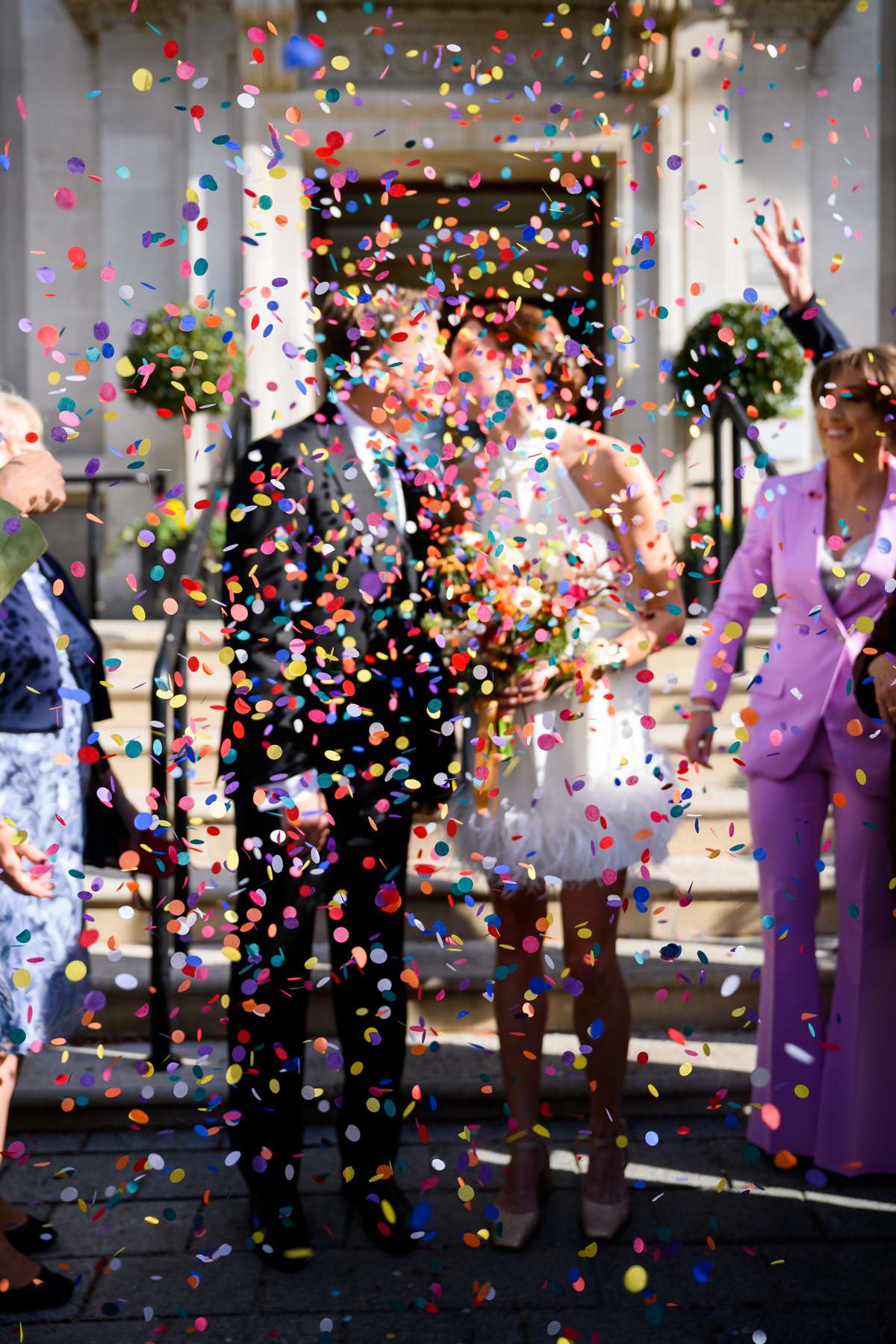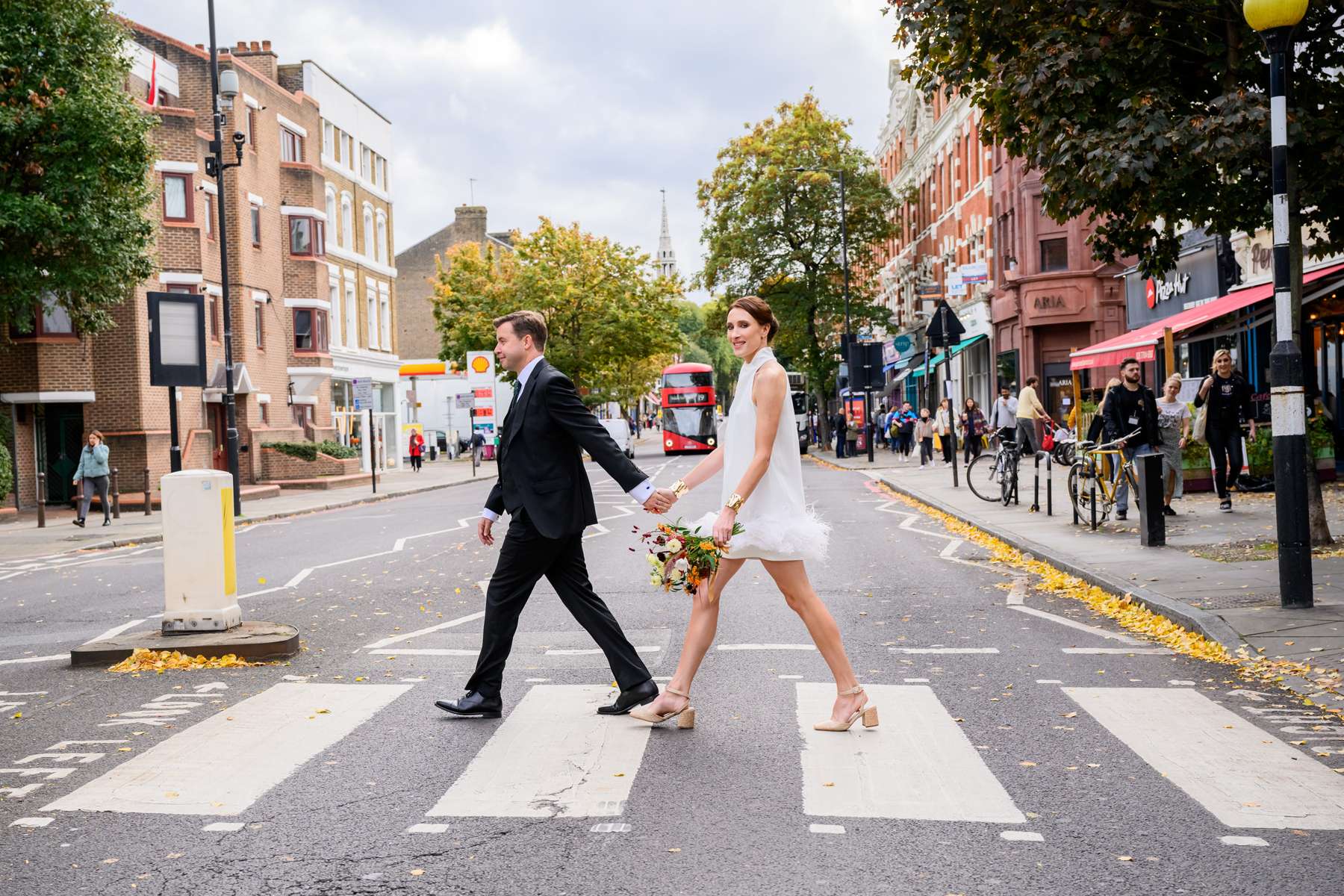 "There wasn't really a theme", Jess explained, "though I suppose the serial killer table names became a bit of a theme! We just wanted a party, really, so it never really started out as a proper wedding with a theme." Jess took her creativity a step further by designing all the stationery herself, infusing the event with her personal touch.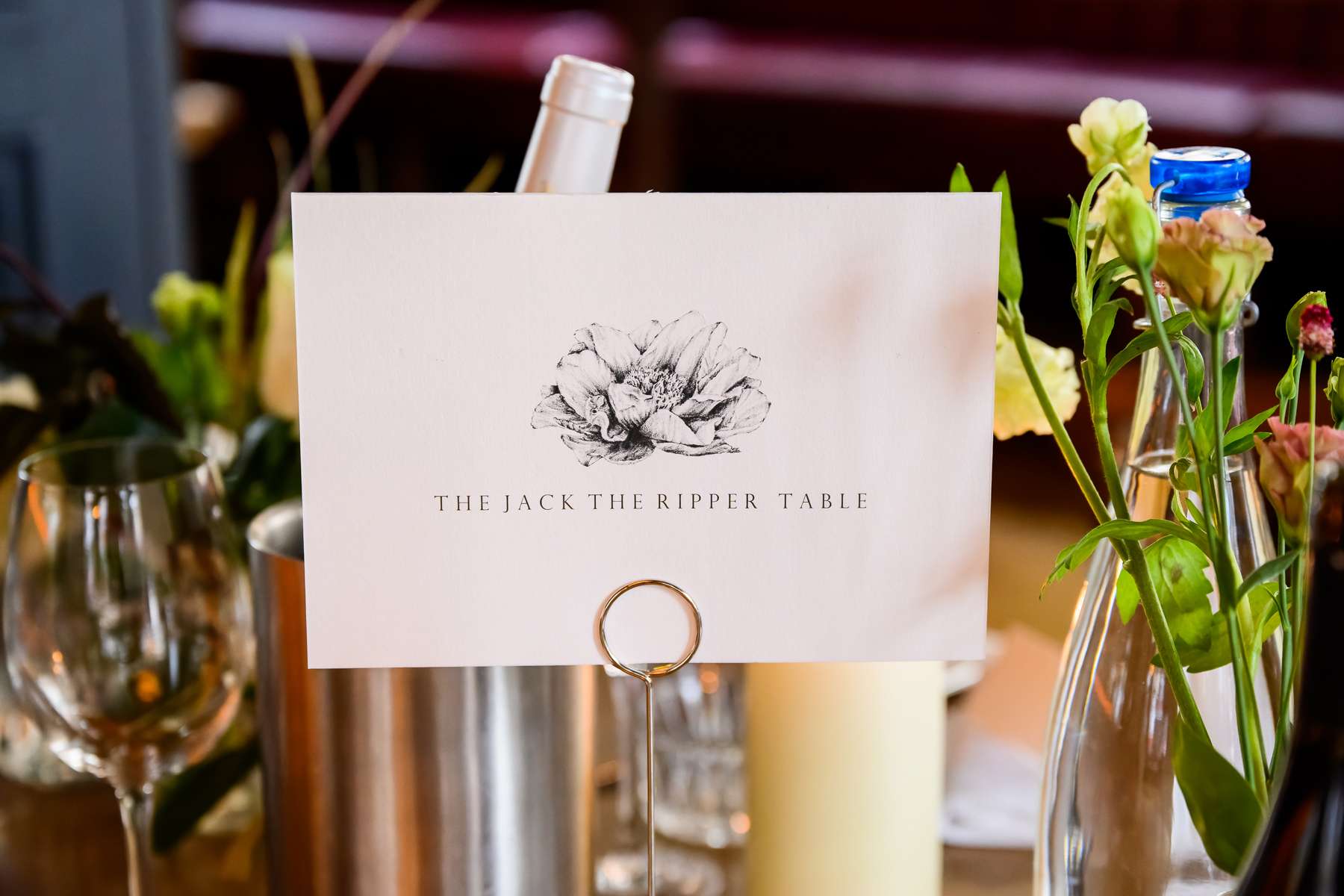 Planning their wedding was not without its challenges. They had a fast turnaround – only getting engaged a few months before, which meant they did face some unexpected challenges planning a London wedding in under a year. "The planning was rather stressful if I'm honest", Jess said, "as we got engaged in February and then married in October so there was no laid-back planning process. The first venue we booked cancelled on us so we had to find another alternative venue and there weren't many at short notice for 90 people in London! Also, with it being in London, it was tough trying to keep the budget down. The bit we enjoyed was when the party started and the planning was all over!"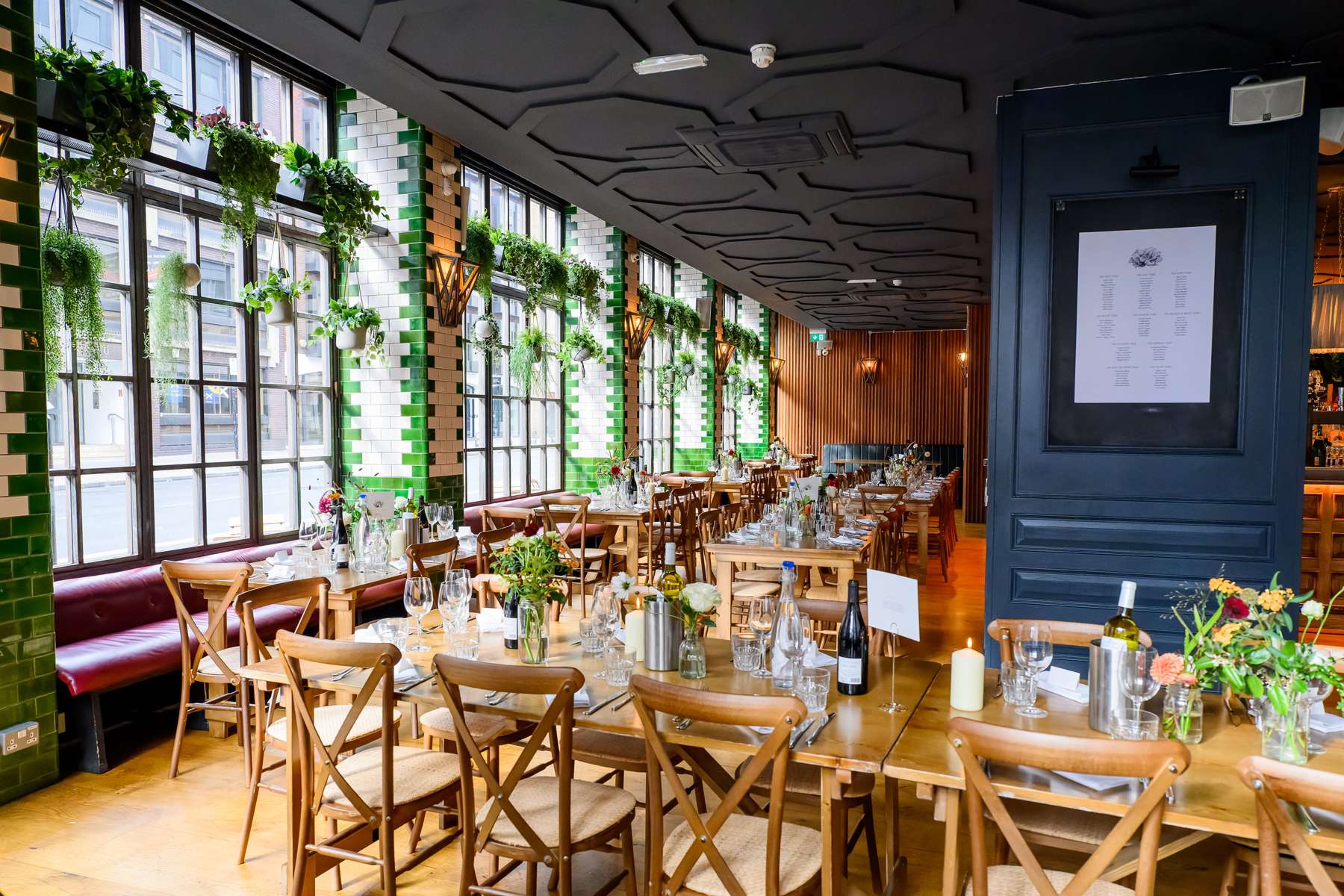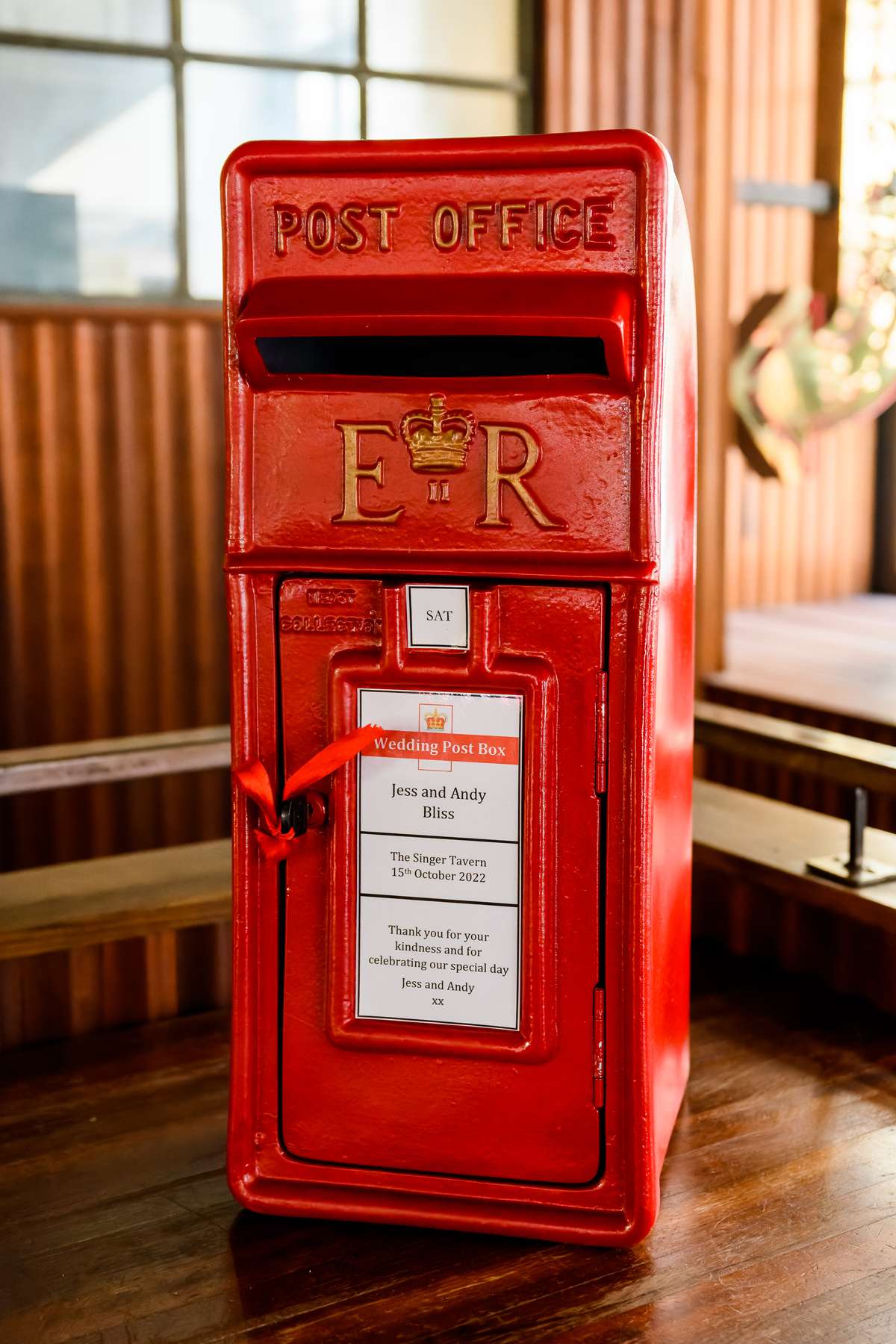 The Singer Tavern ended up being a great space for their reception though and offered multiple levels, allowing guests to explore different spaces throughout the evening. With a nightclub/bar downstairs, the party took on various dimensions, creating an immersive experience. The entertainment lineup included an Elvis tribute, a drag queen named Miss Facetious, and a live band and a DJ to keep the energy high until the early hours.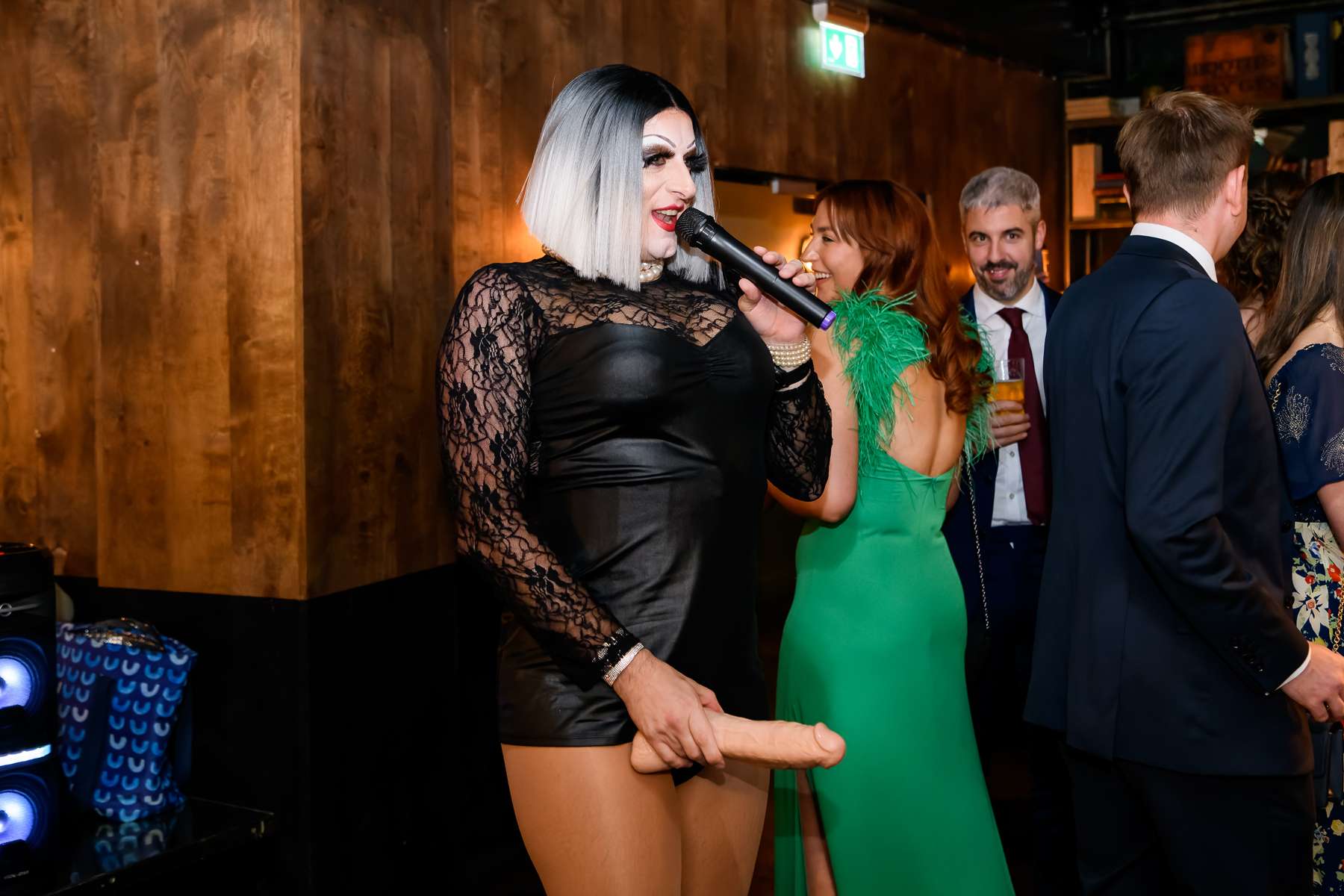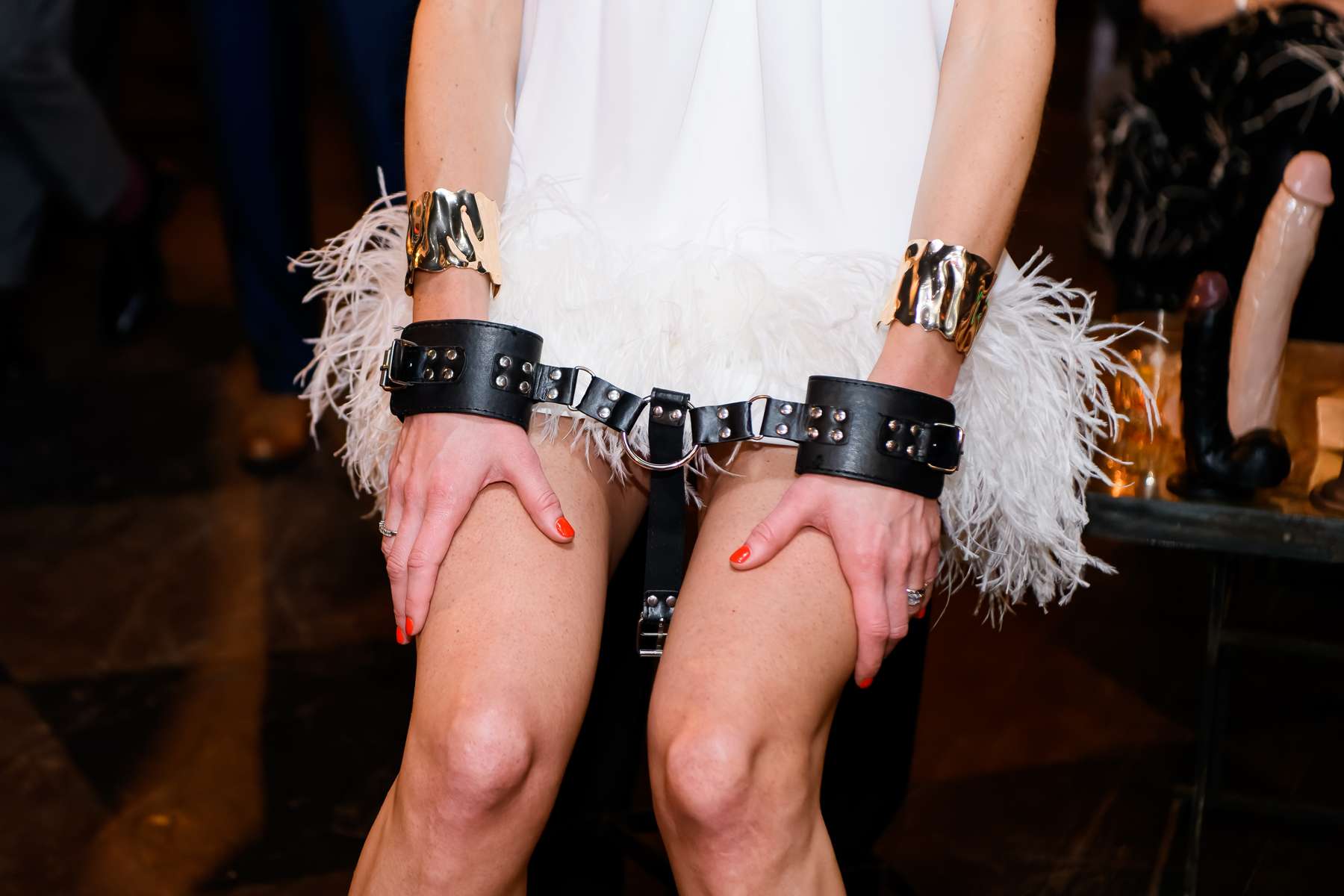 When it came to expenses, Jess pointed out that alcohol and overall venue hire were their biggest investments. They wanted their guests to enjoy a full free bar and upgraded to champagne, ensuring that everyone could drink freely throughout the day and night. Their priority was creating an atmosphere of celebration and joy, and they spared no expense to achieve that.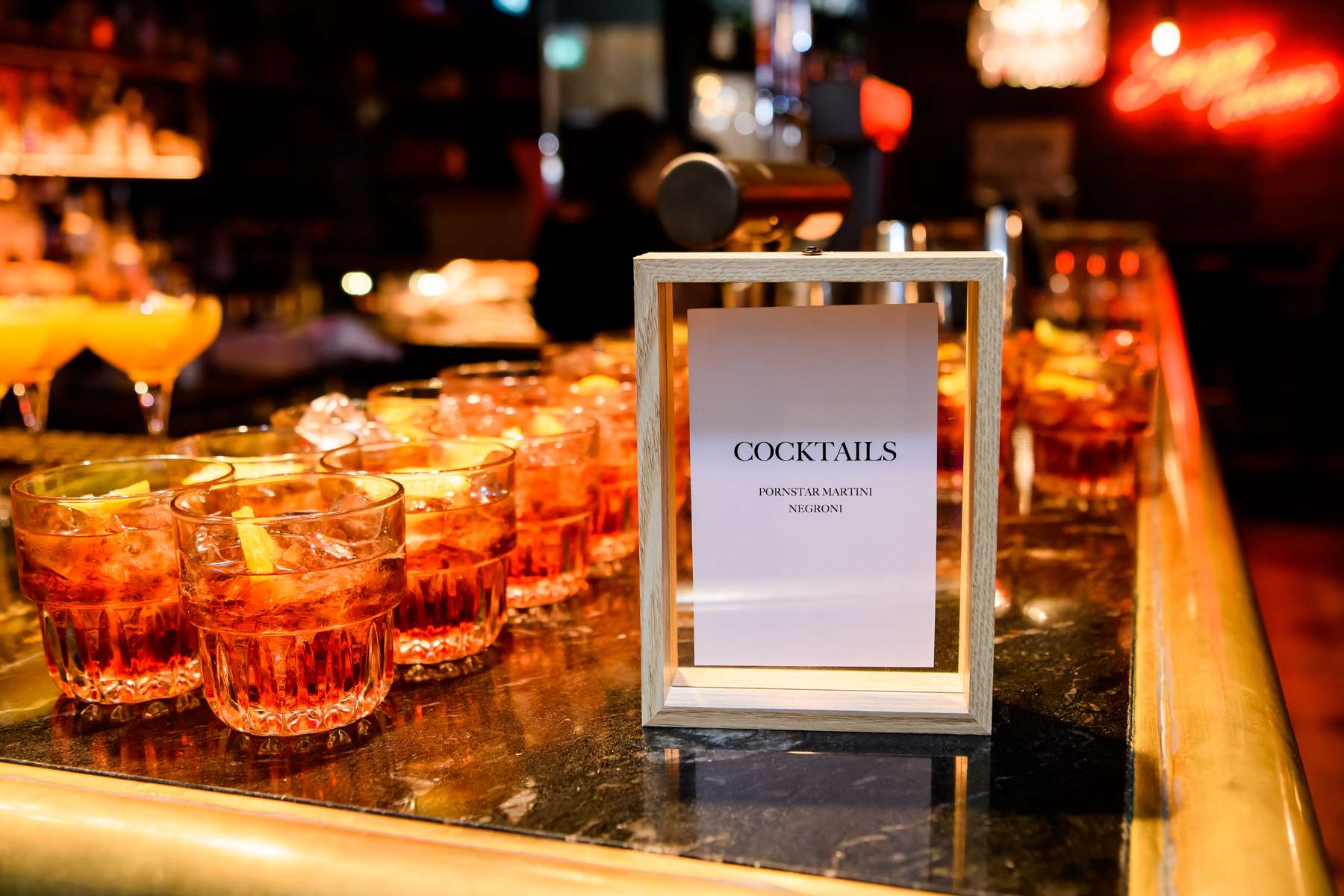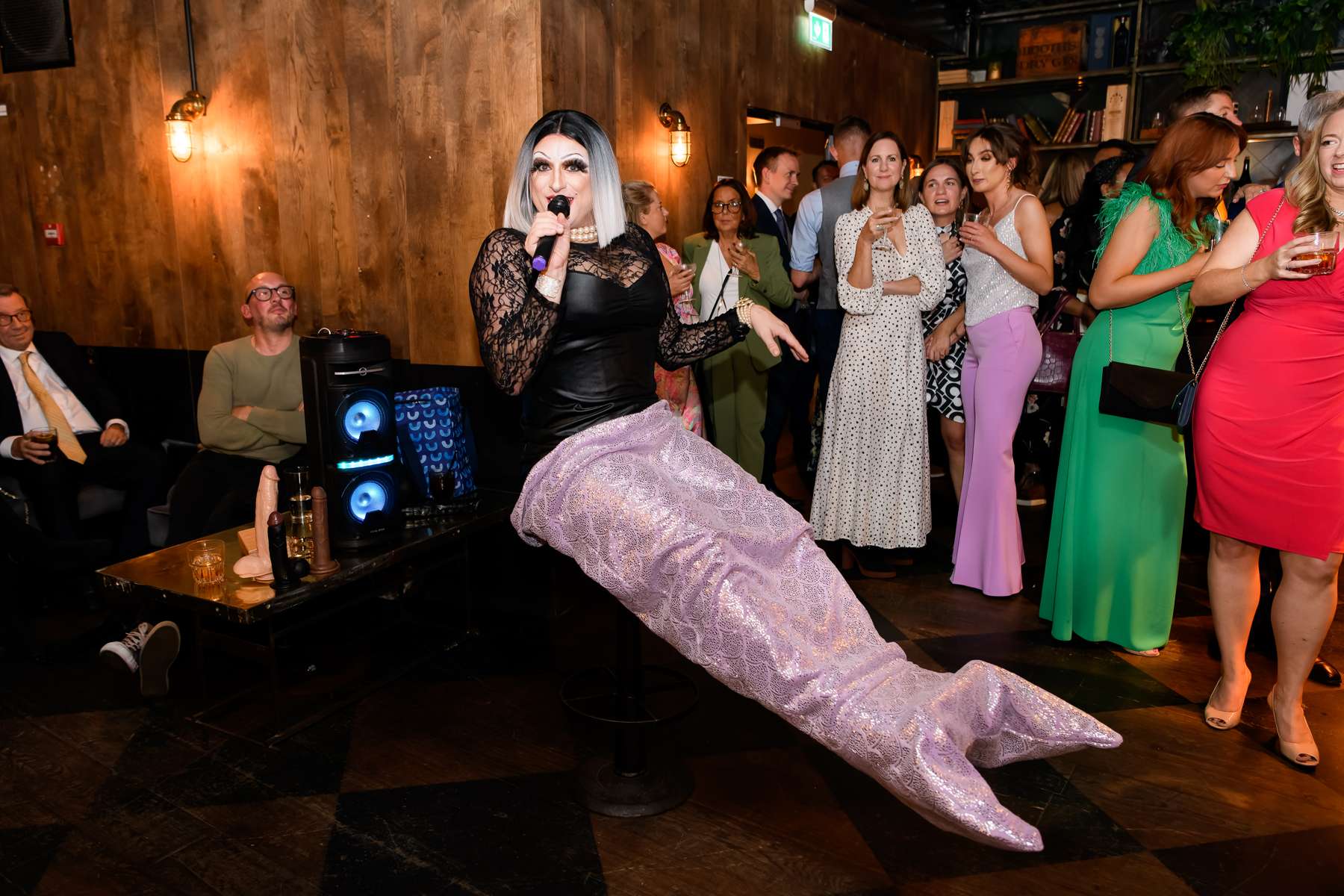 Finally, Jess offers a heartfelt piece of advice to future engaged couples, "Just enjoy it", she says, "it really does go by so, so quickly!"