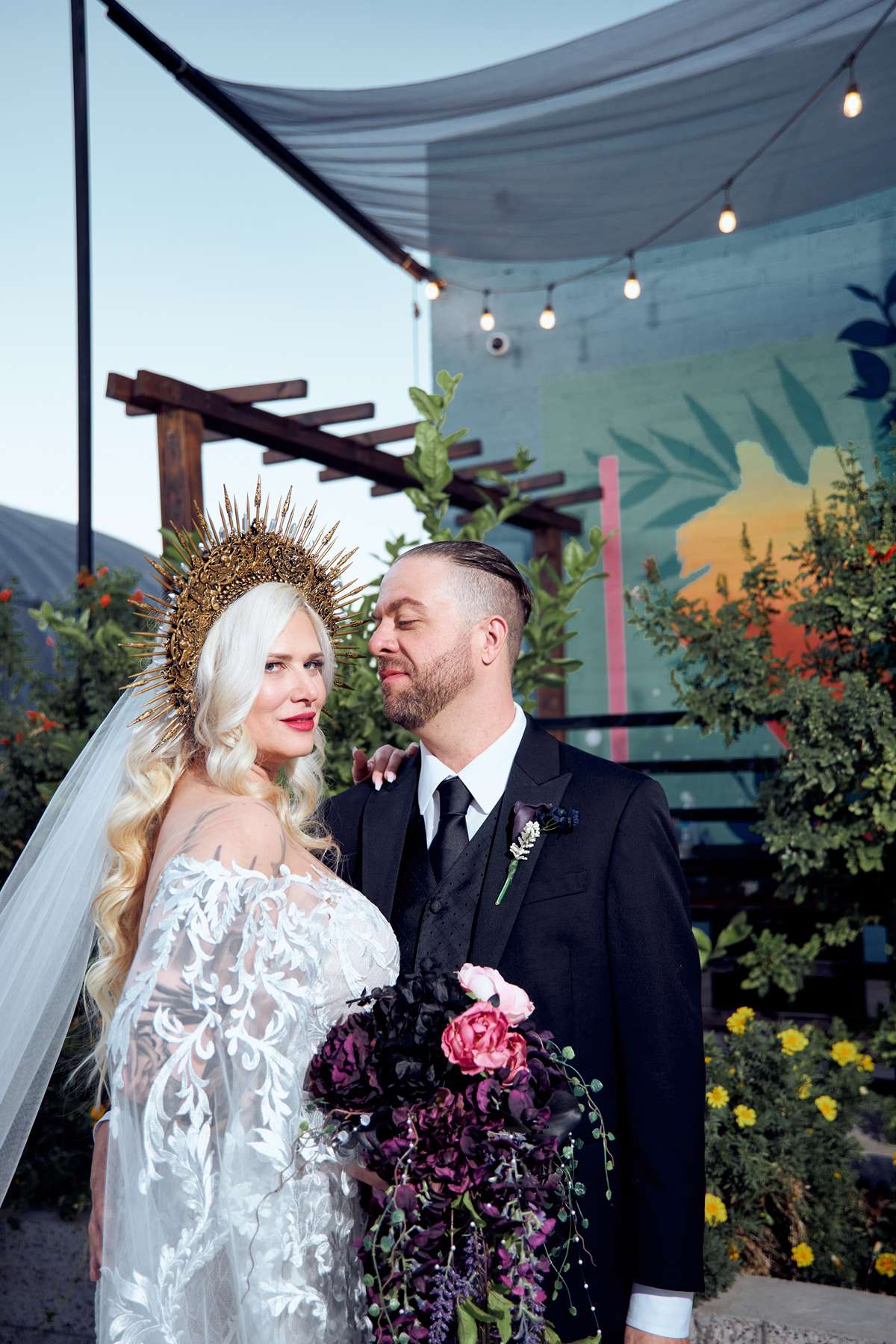 Scott and Powell's unconventional wedding was held at The Doyle in Las Vegas in October. With a theme that embodied their love for all things dark and romantic, the couple crafted a wedding that reflected their unique tastes and passion for music.
The wedding was a true reflection of their alternative and non-traditional style. From the DIY decorations to the bride's dress and crown, every detail was carefully curated to showcase their dark aesthetic. Their love for music was evident throughout the night, with carefully chosen songs that deviated from the typical wedding playlist. The entrance music included tracks by bands like Within Temptation and AC/DC.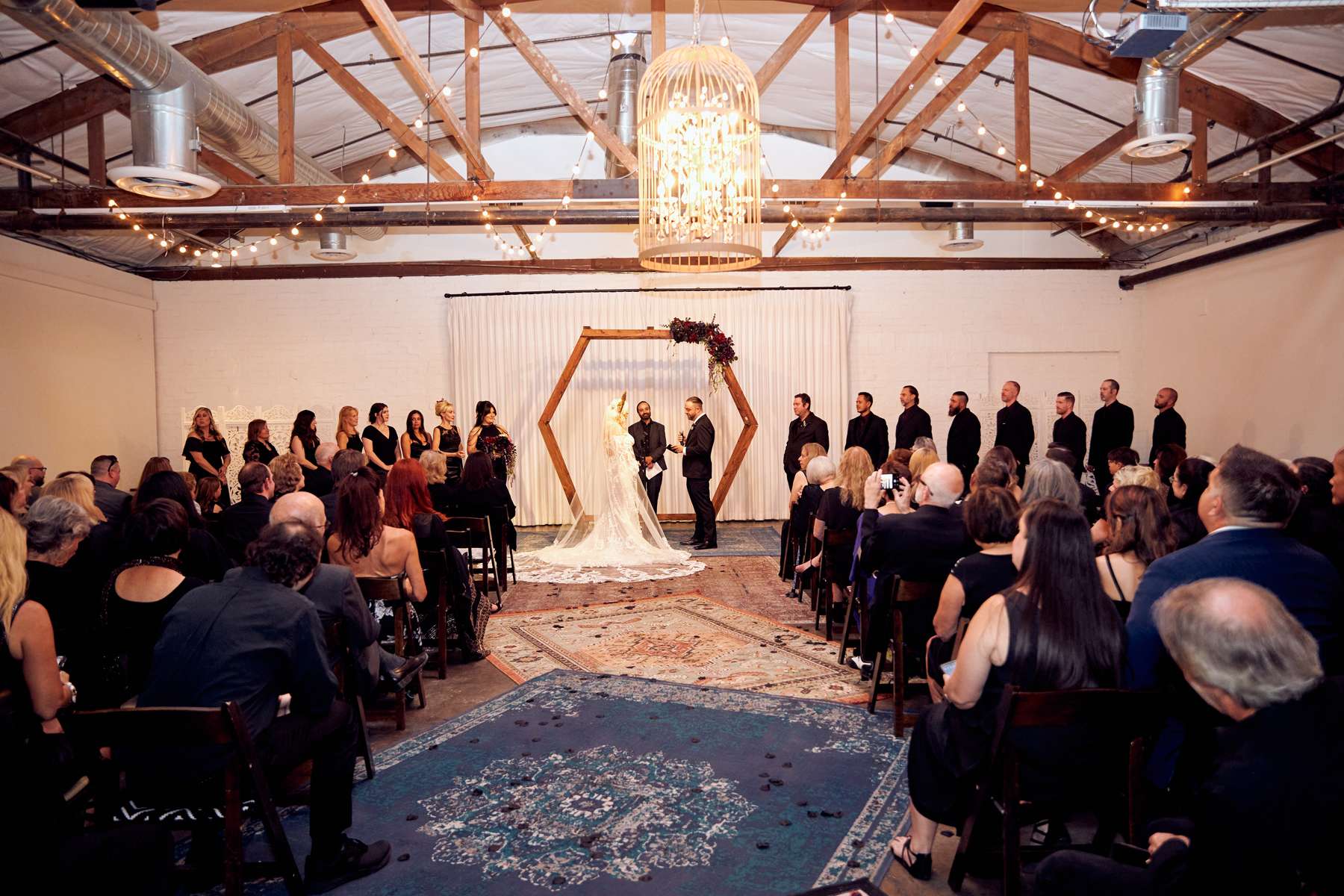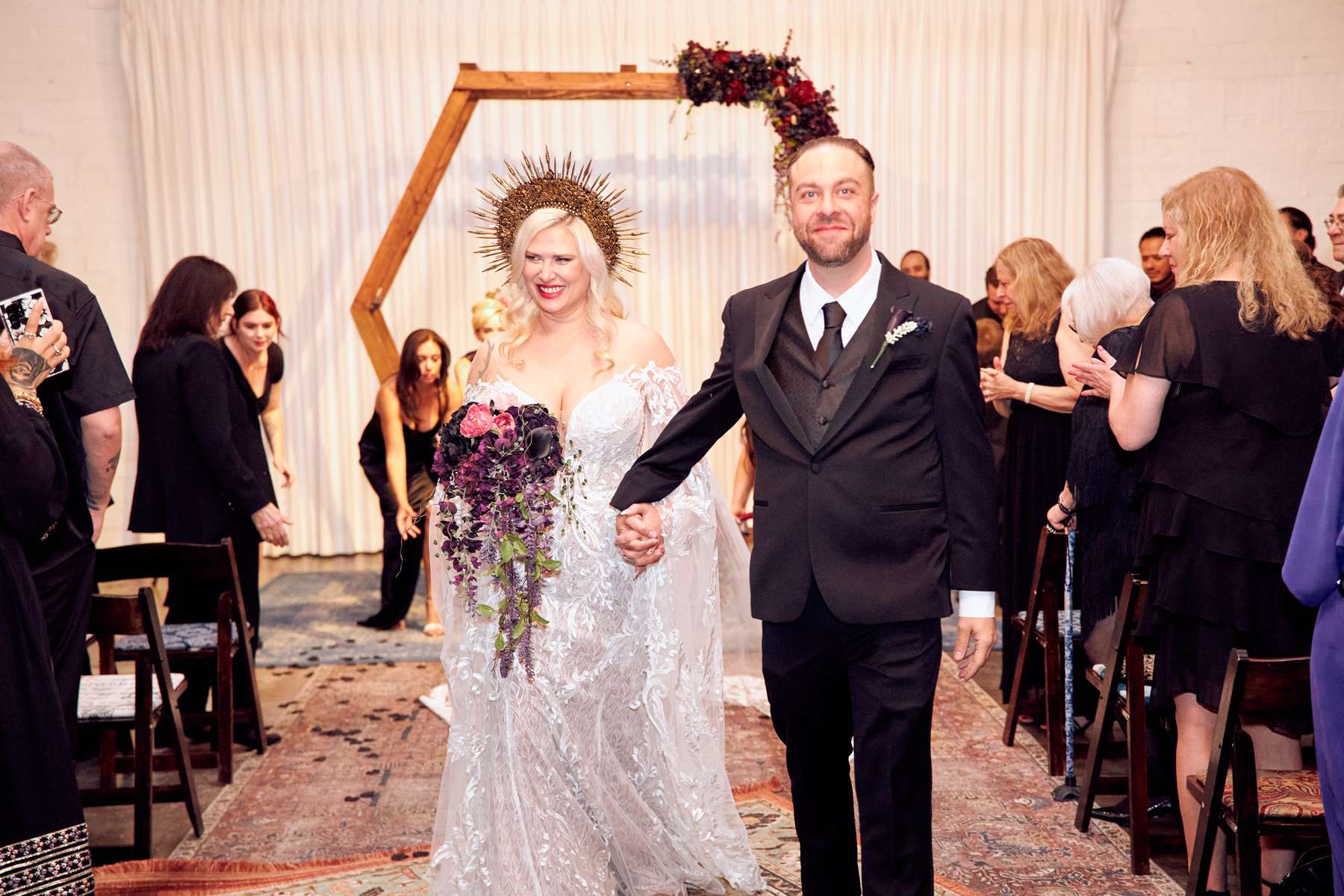 "We fashioned our wedding to be a little gothic and really reflect our tastes", the groom told us. "I think our wedding truly was unique and 100% us. We both work for a record label and music is our life and passion and we wanted that to shine throughout the night."
Their ceremony was officiated by a close friend and featured self-written vows. Their reception afterwards was also full of personal touches including signature cocktails created by the bride and homemade flower arrangements. A custom logo with their initials also adorned everything from napkins to the candy bags.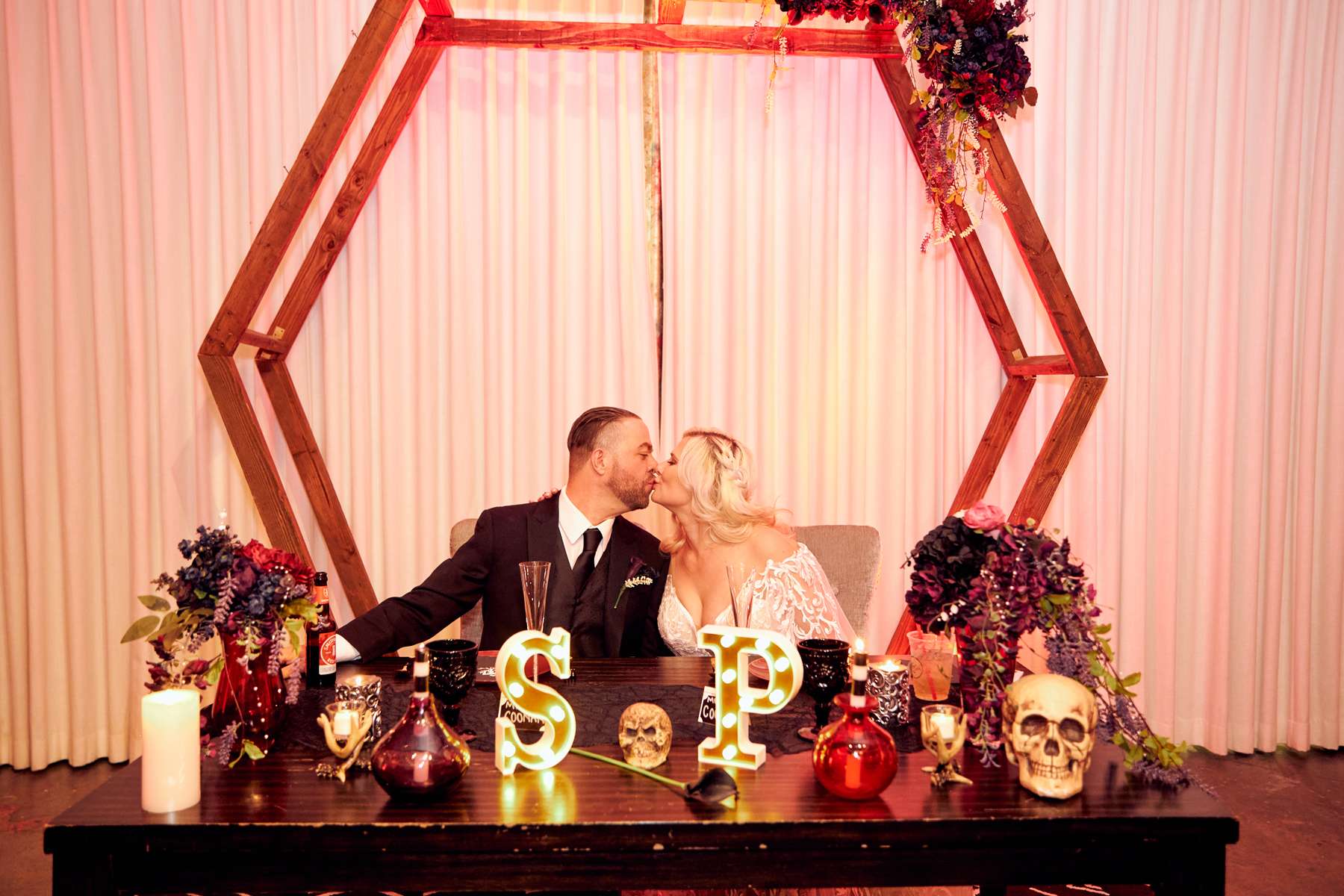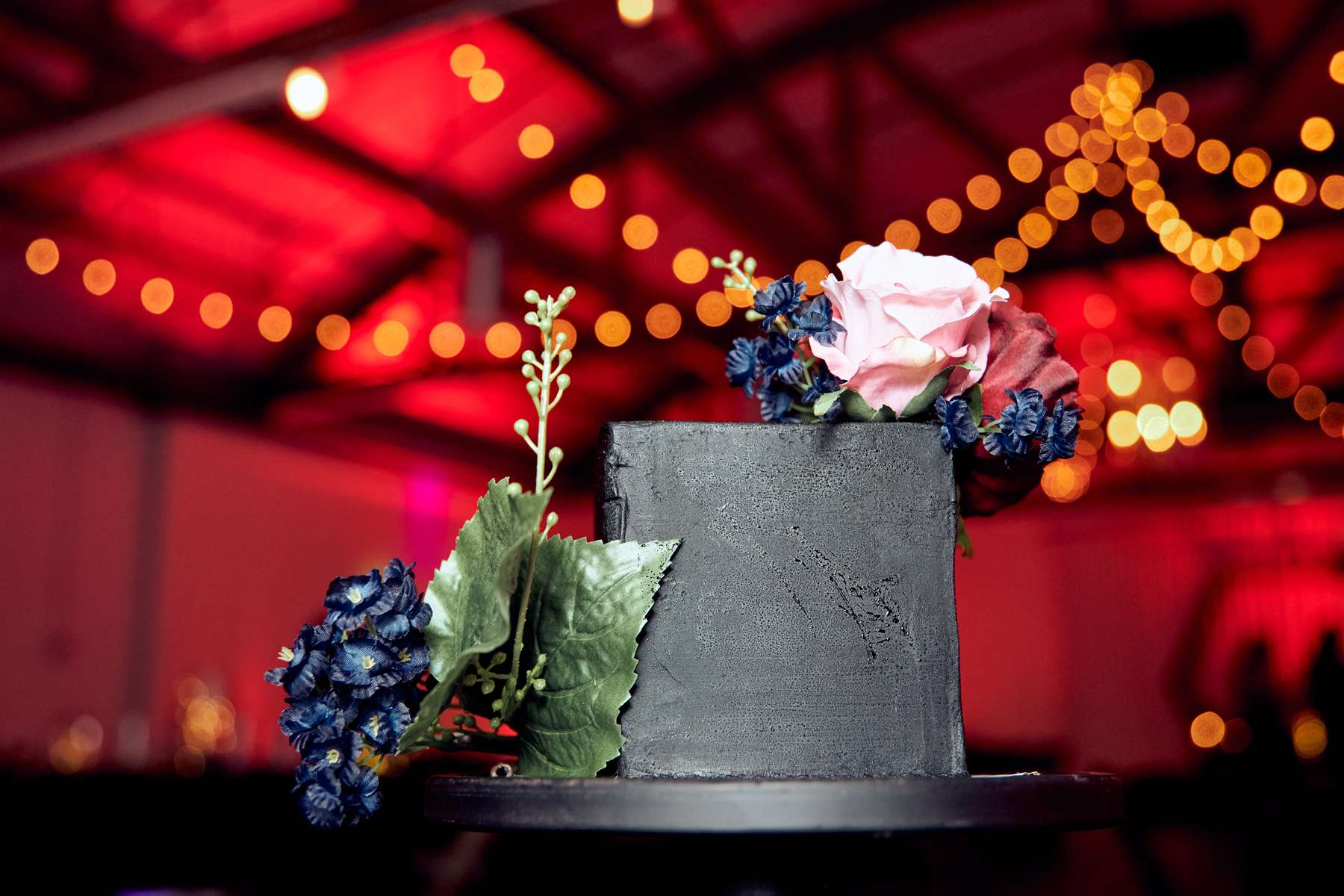 For Scott and Powell, the joy of their wedding day came from seeing their vision come to life. "Seeing all our ideas come together was the best part of the day", Scott continued, "I also loved seeing Powell walk down the aisle and us both walking out as a married couple."
While their wedding planner was their biggest expense, they proved to be a wise investment. "The wedding planner cost also covered day of-planning, the DJ, photography and photo booth. I'm glad we found an all-in-one company that handled multiple needs. There should absolutely be more companies like that as it saved us so much hassle and work. The only thing we'd change would be to have hired them from the start!"