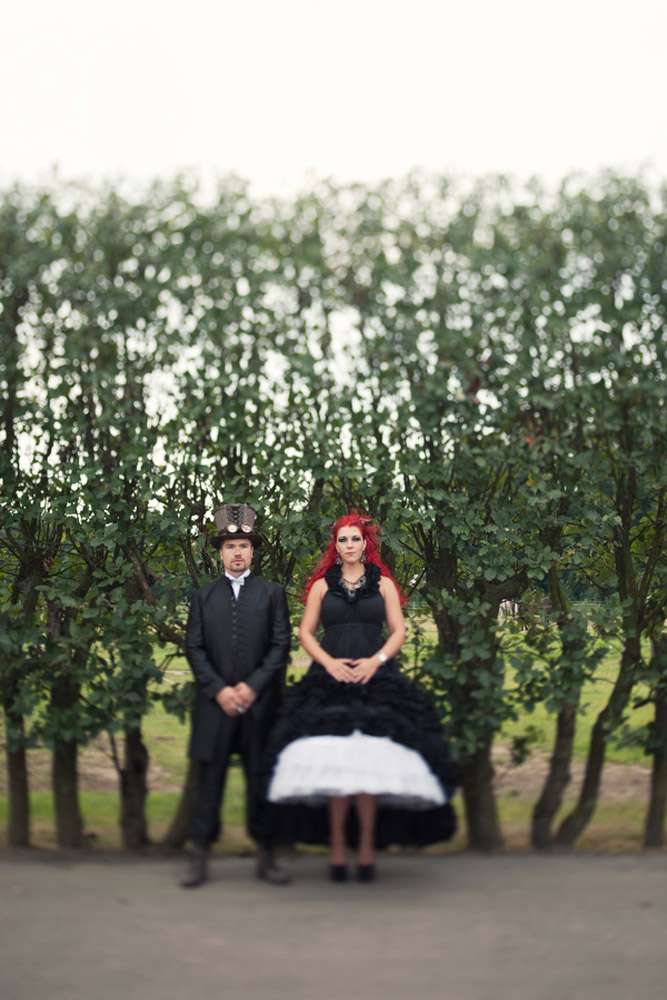 When logistically it just wasn't possible for Ann & Martin to marry on Halloween as they'd originally planned, they still knew they wanted their wedding to have a spooky gothic theme. The whole day was heavily influenced by Tim Burton.
"We never gave up the thought about having a Tim Burton theme for our wedding", wrote the bride, "even when doing it on Halloween wasn't possible for us. I just love the spirit and all his movies. I am a Rock n Roll girl and I am crazy to my bone. I wanted this wedding to be weird, classy, beautiful, strange, unusual, happy, in good spirit and all about us and who we are."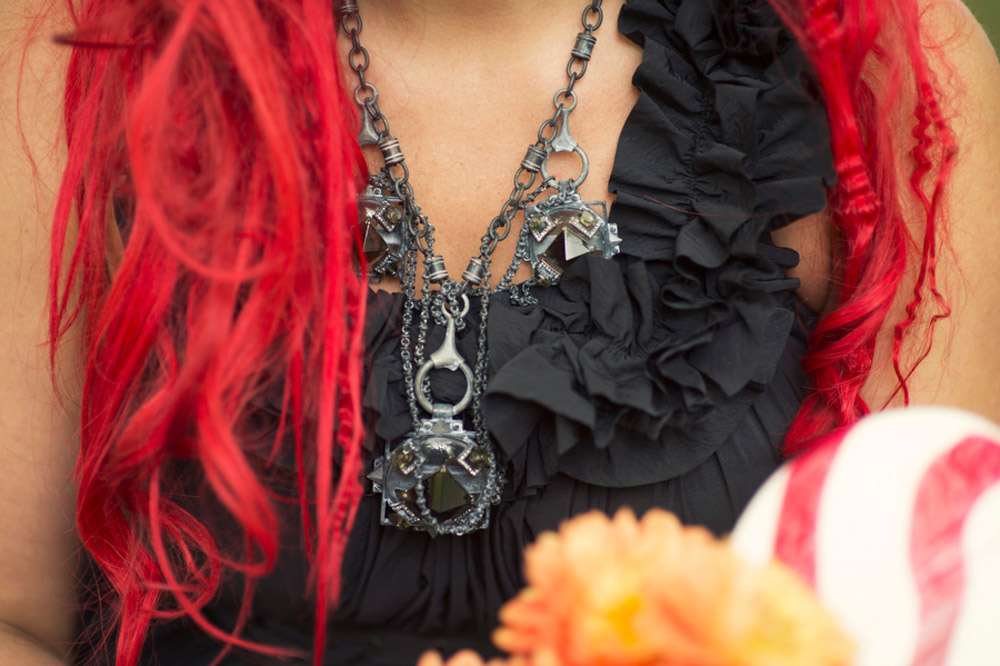 "I grew up with Tim Burton movies, I take inspiration from him in my work and in my life. I like his way of seeing things and I like the craziness around him. I was born on October the 29th so I have always loved Halloween, pumpkins and Jack Skellington. I have seen Edward Scissorhands about a thousand times. Tim Burton's Alice in Wonderland is so great and I get really happy when I think about Beetlejuice. Corpse Bride is sad but also romantic so I am a real sucker for that movie as well. Then we have my love for rock.music. I like going to concerts to rock my head off and my over all style is very Rock n Roll, steampunk and industrial."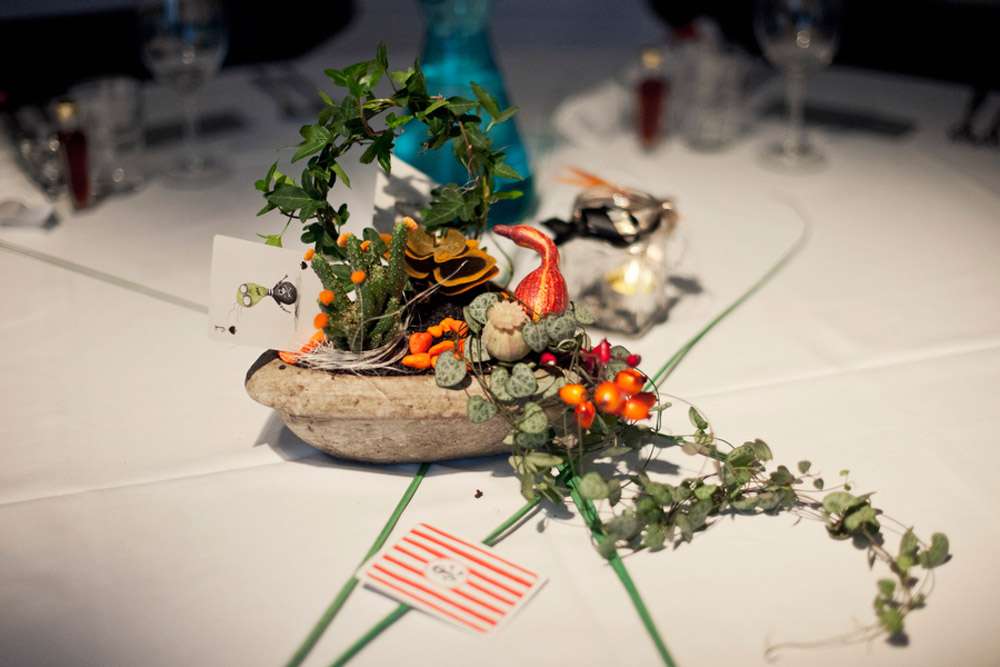 "I am creative and I need to make a statement and our wedding was no different. Many people were worried that we would turn up in costumes and that it would look tacky, fake or like a costume-party, but this wasn't my plan at all. We did most of the work ourselves since we wanted things to be done in our own way. I really enjoyed putting the decorations together and I didn't decide how I was going to do my hair until the night before! I needed to feel like I could be creative the whole way and didn't want to just think about one style and that was it. I wanted to know that I could always change my mind at the last minute to something better."
One thing the bride did decide on way in advance was her black wedding dress which was from All Saints. "I first saw it when I was working in London and I said to Martin that when we got married that's the dress I was going to wear", she explained. "So, one year later and when we were finally engaged I was looking at some other stuff in All Saints and there it was… the wonderful black wedding dress – on sale! I ordered it right away and took it to a seamstress to customise it. I said to her that I wanted it to be more 'Alice in Wonderland/Corpse Bride/Rock n Roll!' Instead of a traditional bouquet, which I never wanted, I carried a giant lollipop with orange flowers around it."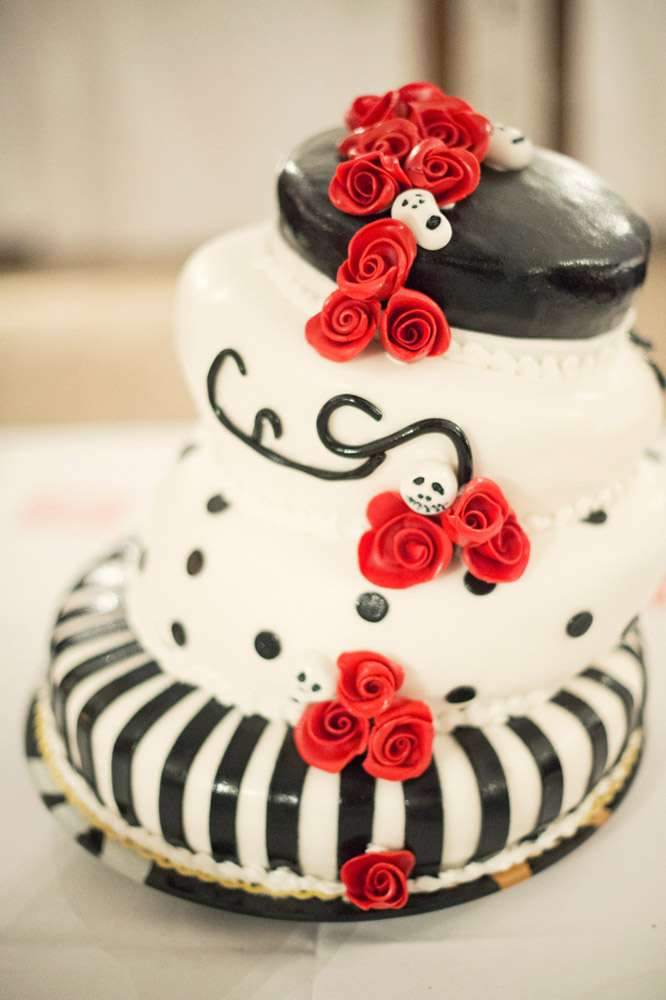 Fantastic! Thank you to Ann & Martin and their wedding photographer Sonia Jansson for sharing with us today.