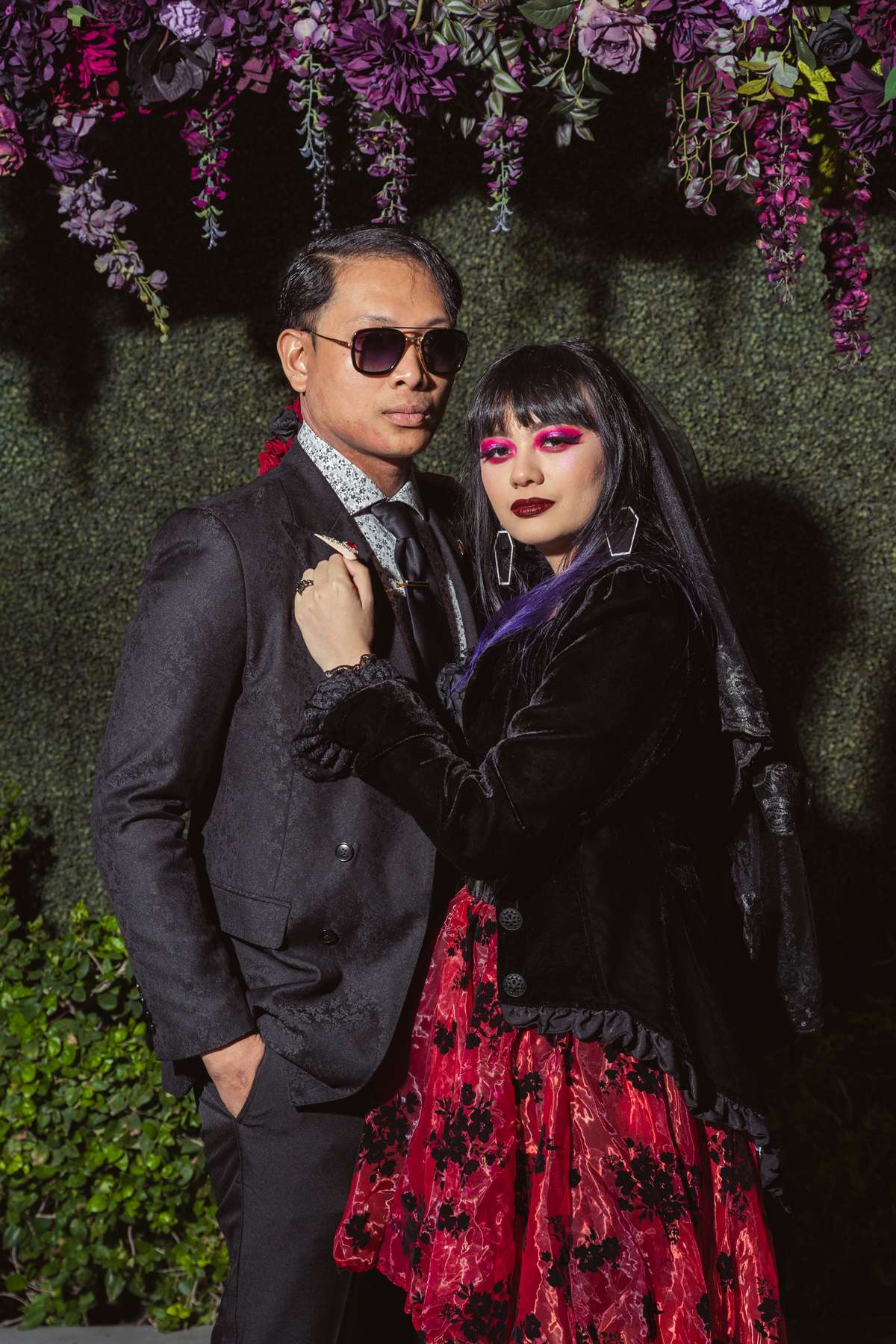 Pomz and Nate's wedding was a perfect combination of their personal styles and interests, resulting in an unforgettable celebration of their love. With a dark and romantic theme, the couple added a touch of glitz and glamor that only Las Vegas can provide. The DIY elements and fusion of cultures made the wedding even more special.
Planning a wedding, even a small one, can be a lot of work, as Pomz and Nate found out. "Even if it's just a few guests, there are still many things to consider such as decor and tipping suppliers," says Pomz. Another challenge they faced was dealing with the paperwork, as they are from two different countries.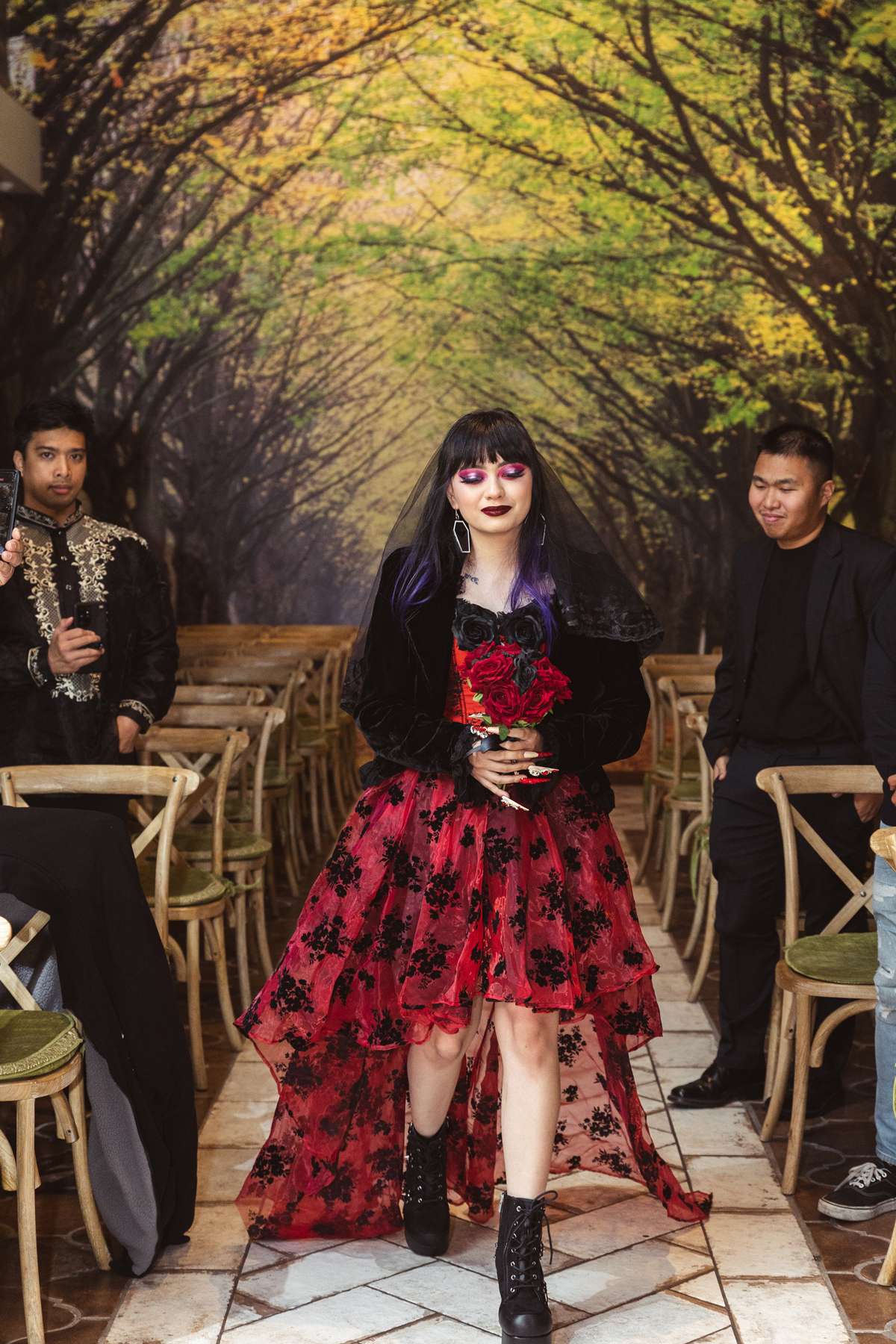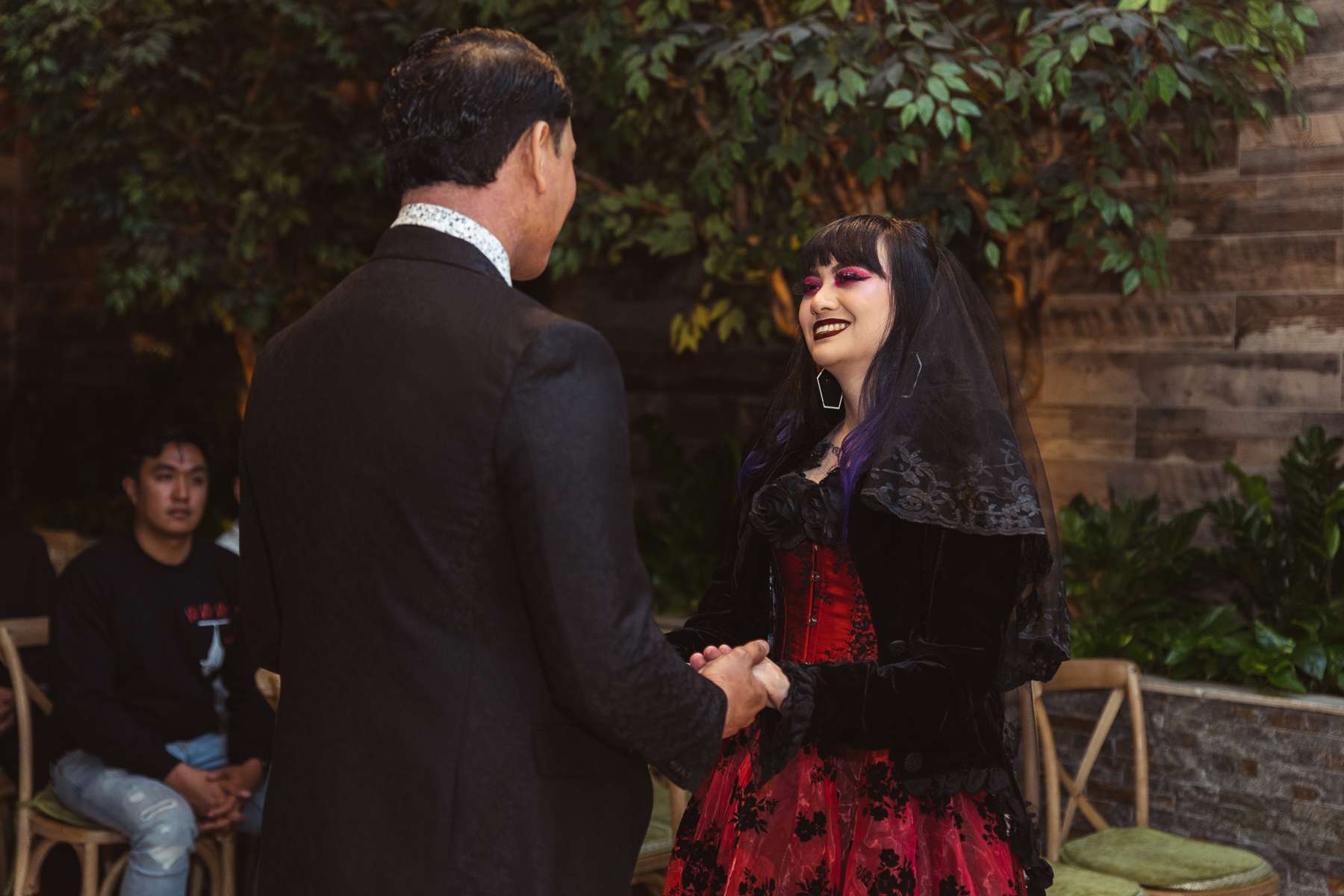 Despite the challenges, the wedding day was nothing short of magical. The ceremony was short and sweet, held at Chapel of the Flowers, with gothic piano music and the song Still Not Quite Enough by I See Stars playing in the background. The livestream of the ceremony allowed Pomz's family back home in the Philippines to be part of the special day, too.
Instead of a formal reception, the couple opted to spend time with their local friends and family. "The night ended the way we wanted it to, happy and married," Pomz continued. One of the most memorable moments for the couple was getting married on their terms, with a theme they wanted, surrounded by their closest friends and family.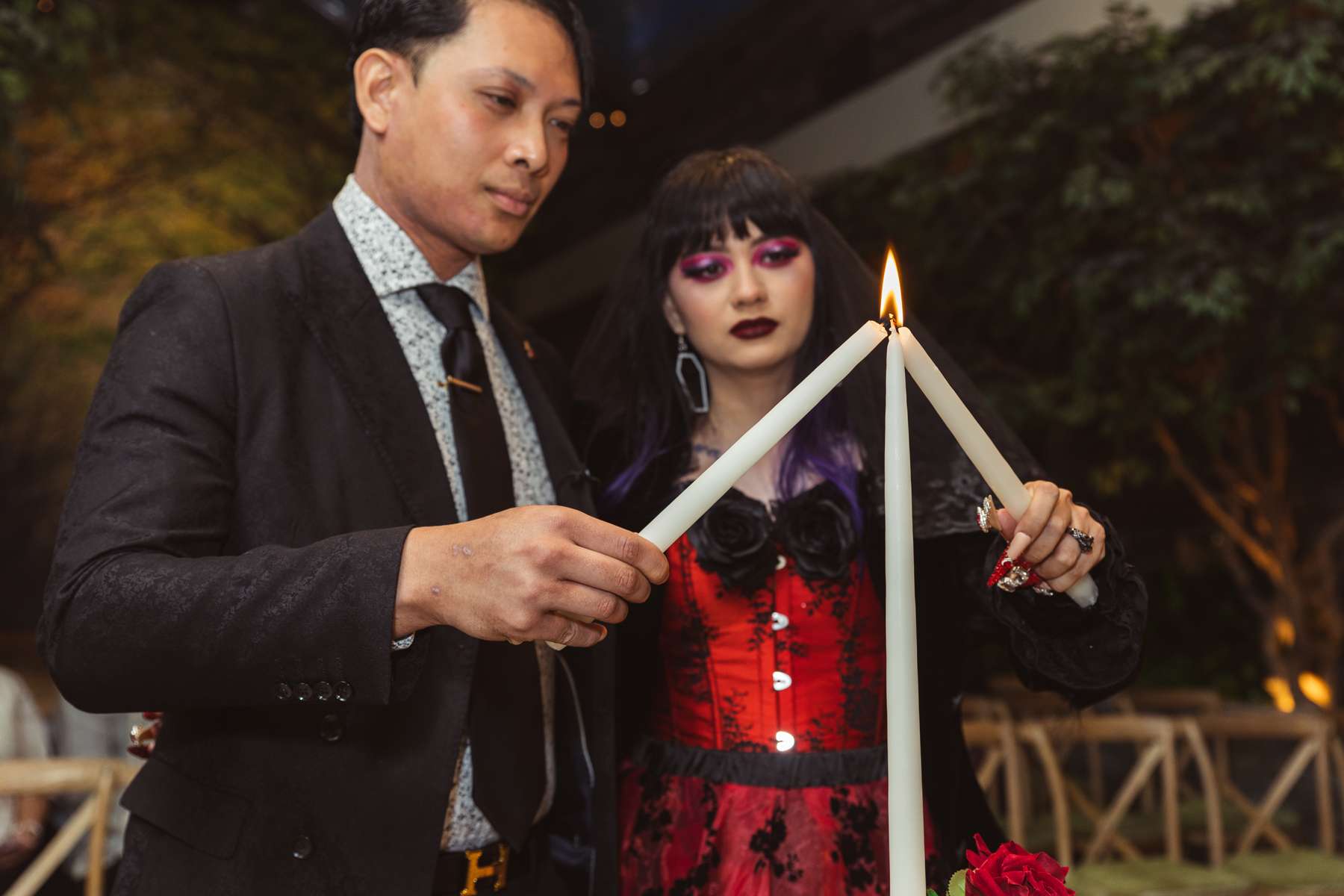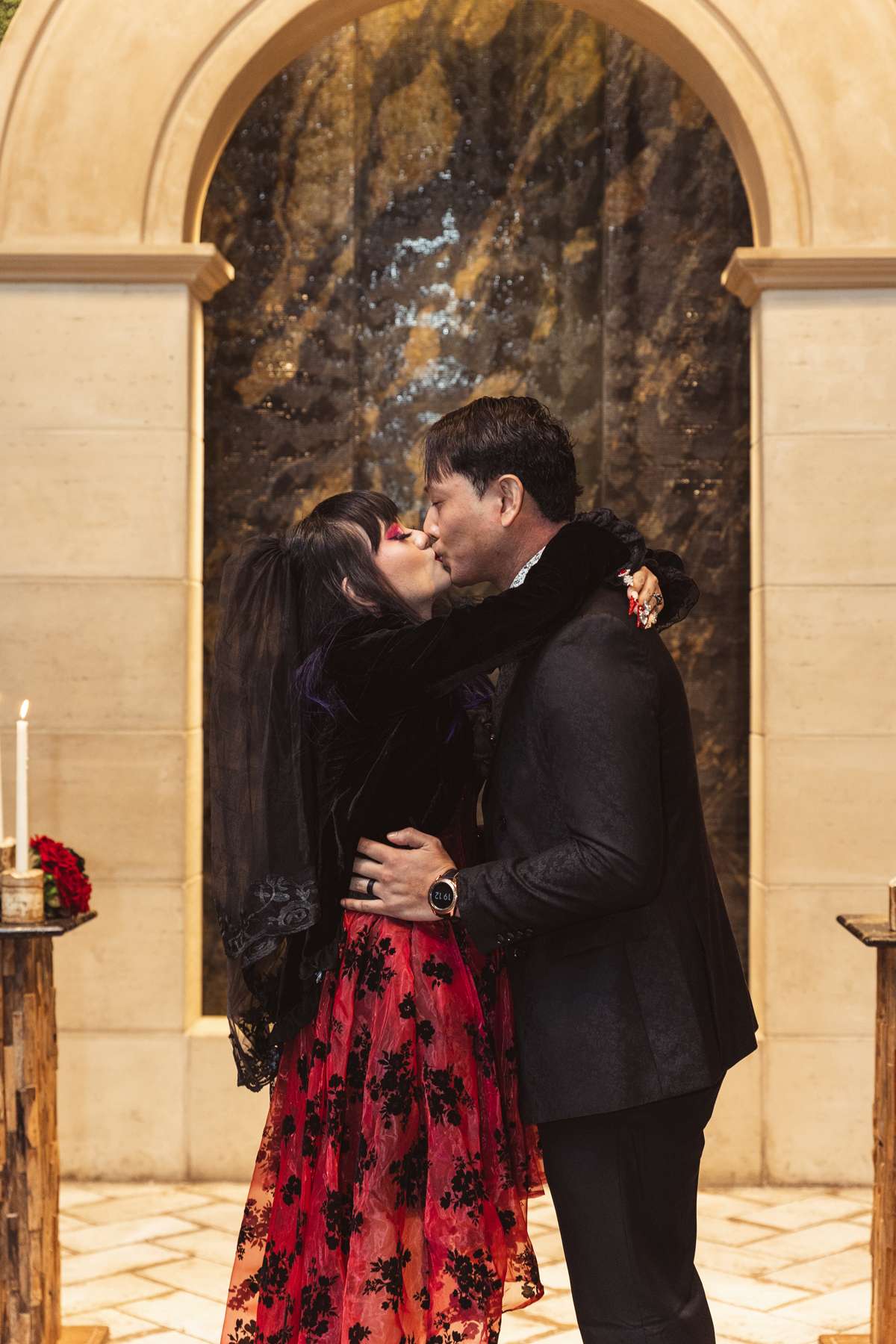 Pomz added a personal touch to the wedding by doing several DIY projects. She made her bouquet and did her incredible nails herself, as she is a nail artist. She also did her own make-up and put together her wedding outfit from pieces she found on Amazon, which included a black veil, skirt, corset, coat and shoes. She altered the corset and added black roses and bows to make it even more unique. "I wish more brides would feel comfortable doing their own thing instead of just following the trends," she says.
The couple's advice for future engaged couples is to do what makes them happy, regardless of what others might think. "Wedding planning is stressful enough, so enjoy the day no matter what," the bride concluded. They also hope that one day the wedding industry in the Philippines will be more accommodating to alternative couples, "It's partly why we decided to get married in Las Vegas. We found a lot of wedding elements very unnecessary."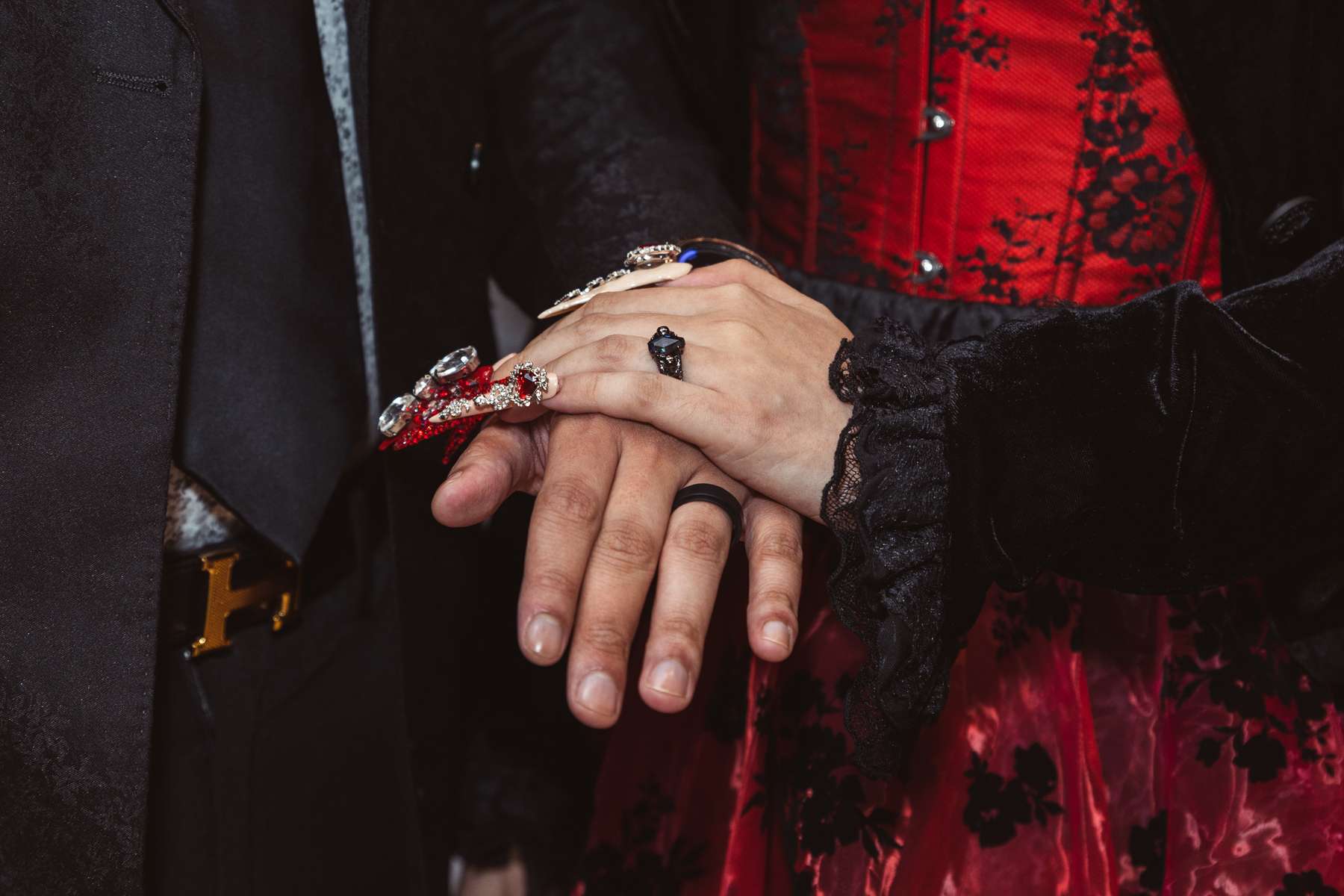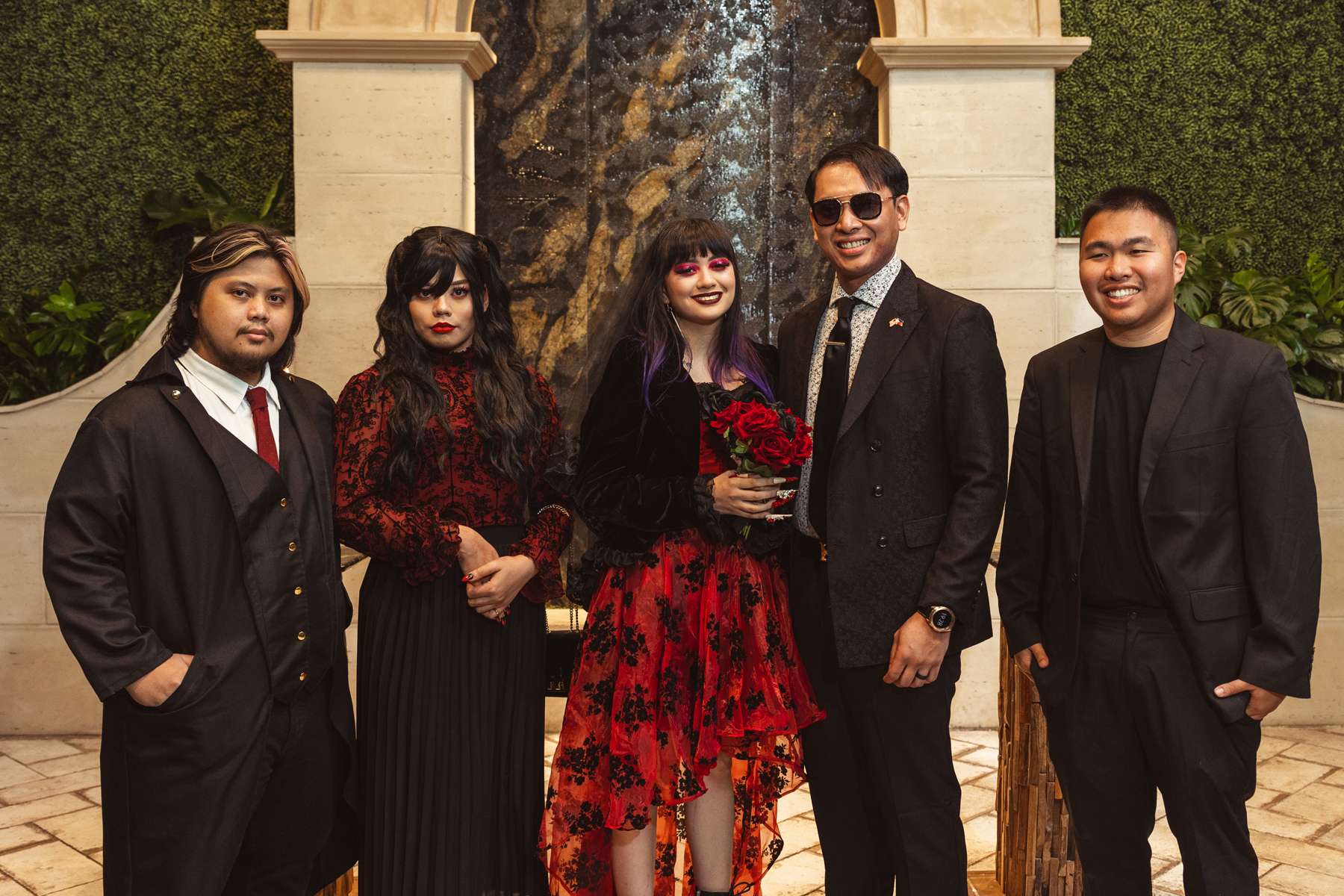 In retrospect, there are a few things they would have done differently, such as sorting Pomz's outfit earlier and asking more questions about the documents and processes. But overall, they are grateful for the experience and the memories they created together.
"Getting married is more than just the ceremony and reception," Pomz concluded."It's about starting a new chapter in your life with the person you love. Our wedding was a celebration of that love, and we wouldn't have wanted it any other way."