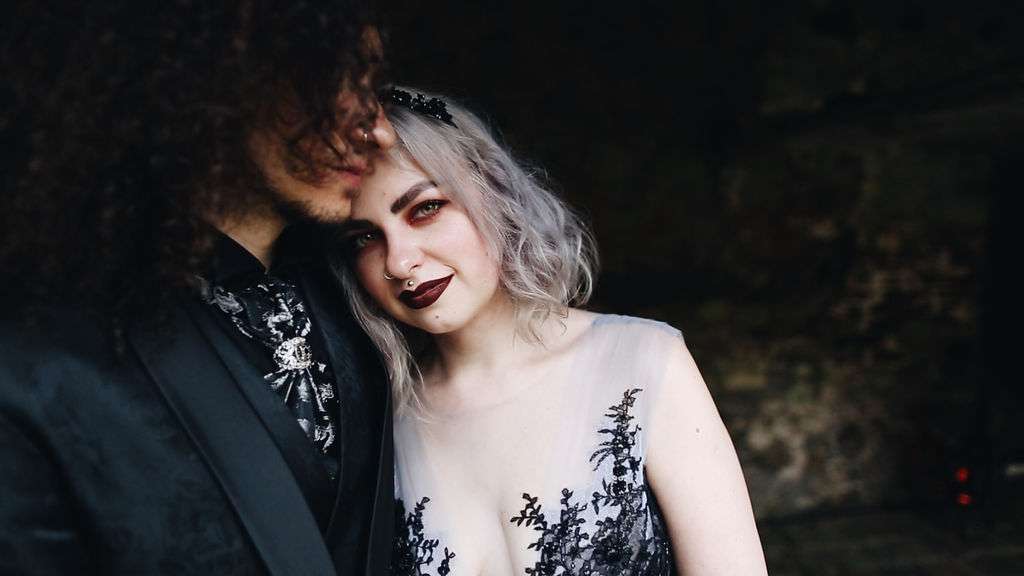 They met just over four years ago at a metal tribute night in a Camden pub, so clearly, Alina and Alex were going to have a suitably Rock n Roll wedding! They even hired the same band that they went to see to play at the wedding! Married in June at The Ash Barton Estate in North Devon, they hired The Costa Sisters to document the day.
"We pretty much started living together since week one", Alina told us, "and three months later Alex took me on a surprise trip around Europe and in Verona, the town of Romeo and Juliet, he asked me to marry him. He handed me ring from The Great Frog (that's how I knew he is the one so soon!) So, actually we spent most of our relationship (so far) being engaged!"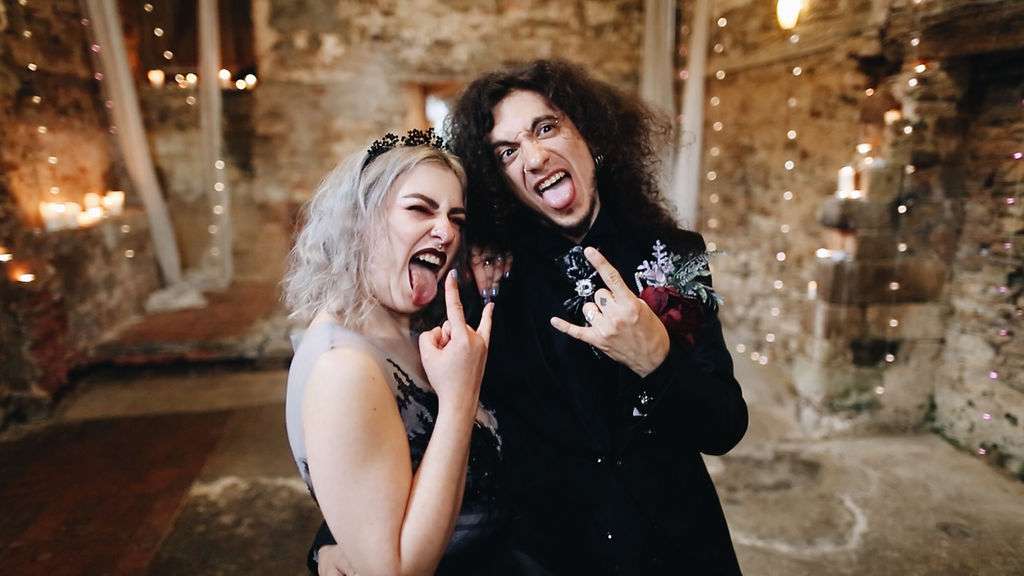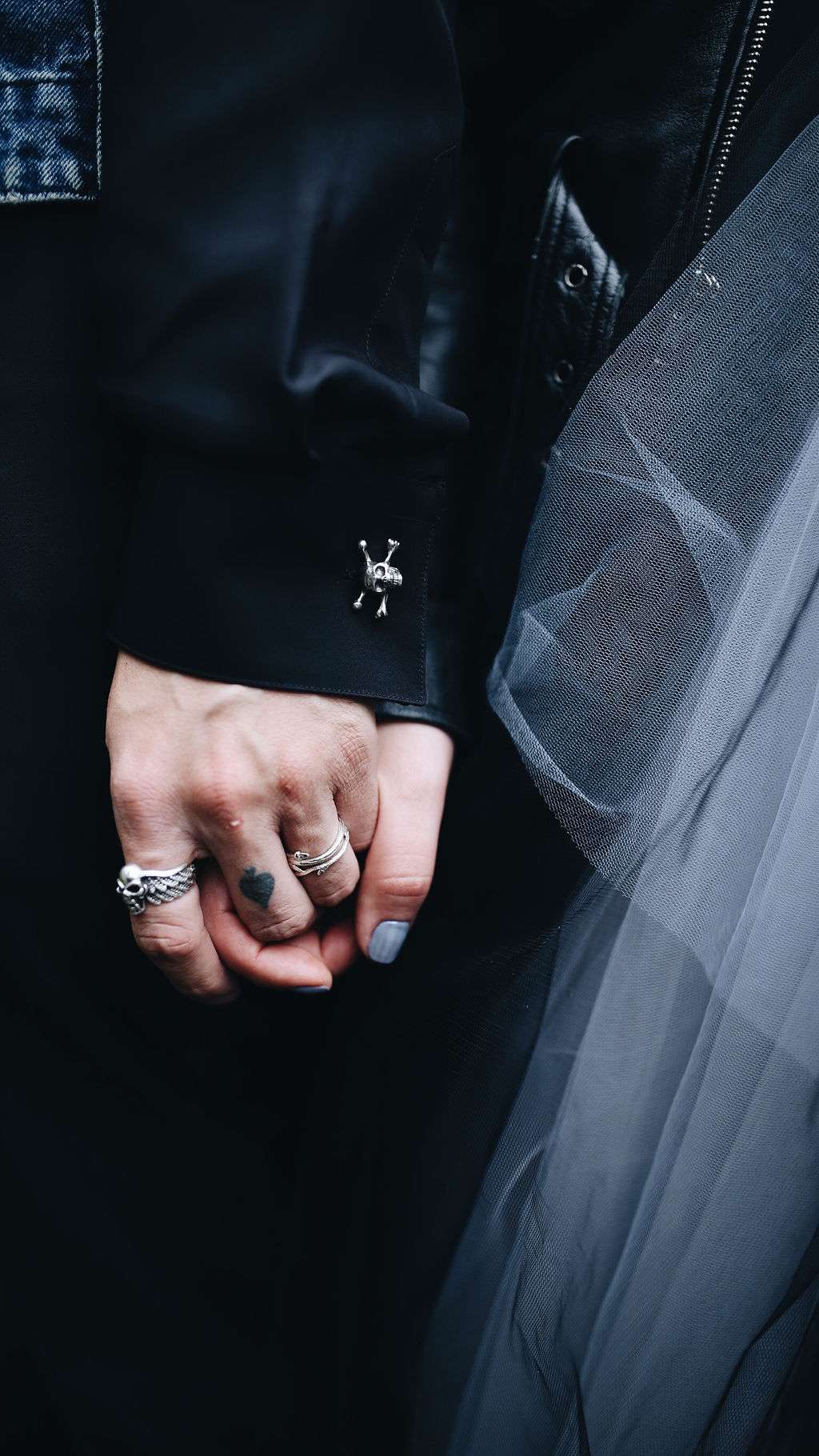 The unofficial theme for the day was the Addams Family in the British countryside. "We wanted our wedding to be all about us, and celebrating love and doing it the way we want. Our home is decorated for Halloween 365 days in a year, and a lot of our family and friends jokingly call us The Addams Family, so it was no brainer!"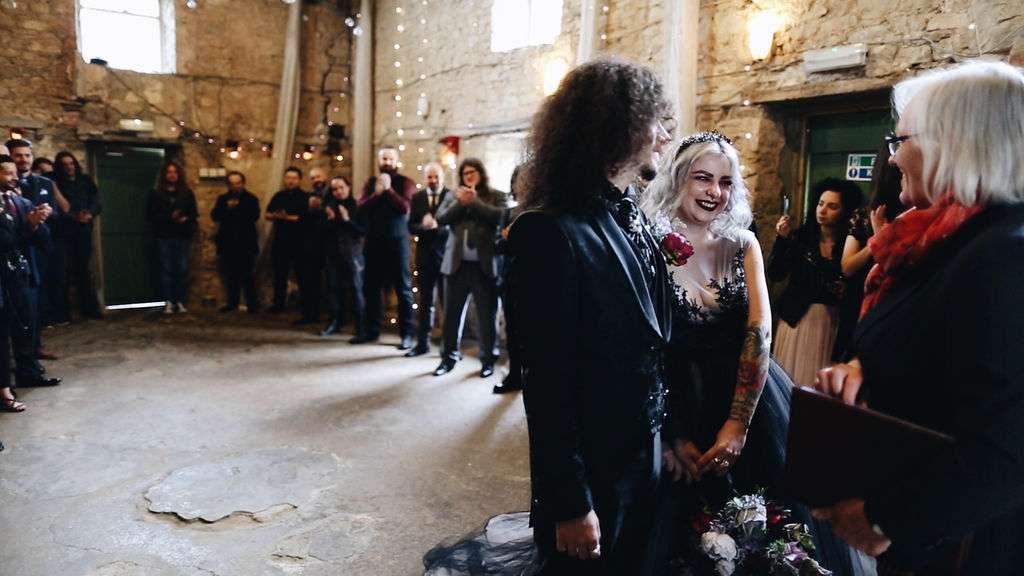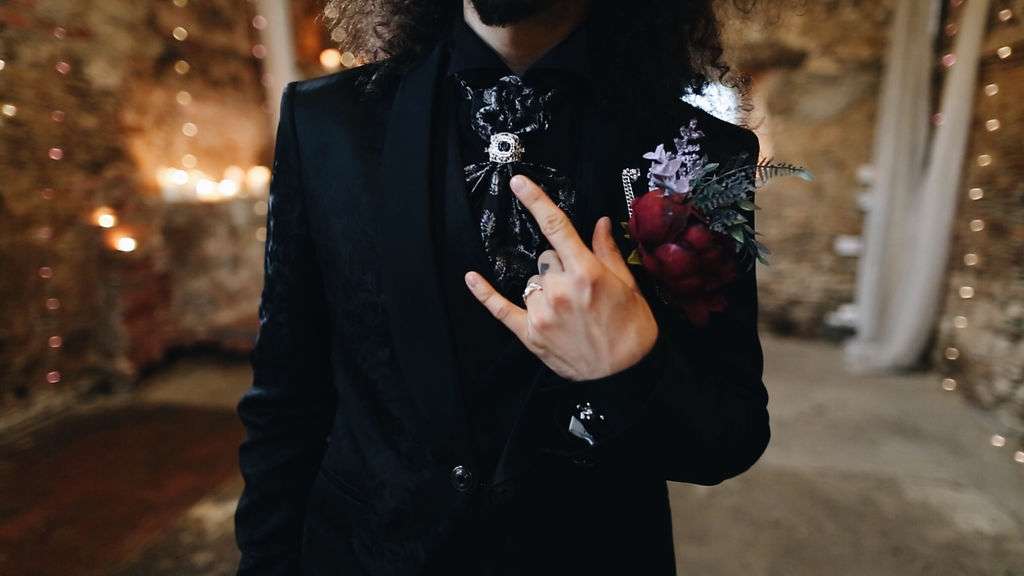 They also only invited people who they know and love themselves, which meant no plus ones or children. This proved tricky at times, with some relatives being unhappy to not be invited, but they stuck to their guns and were happy with their decision (they also had a separate wedding dinner for their extended families afterwards).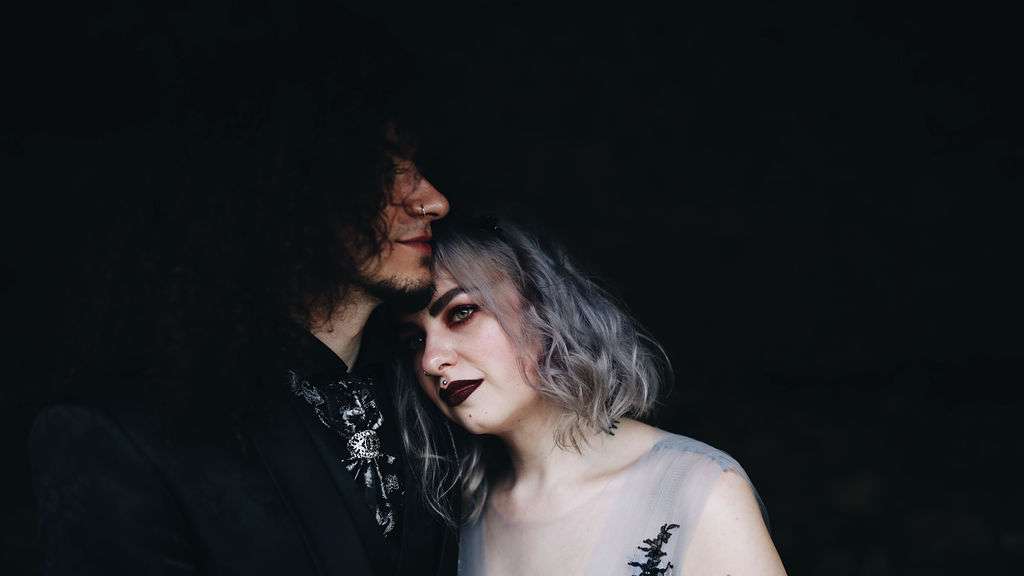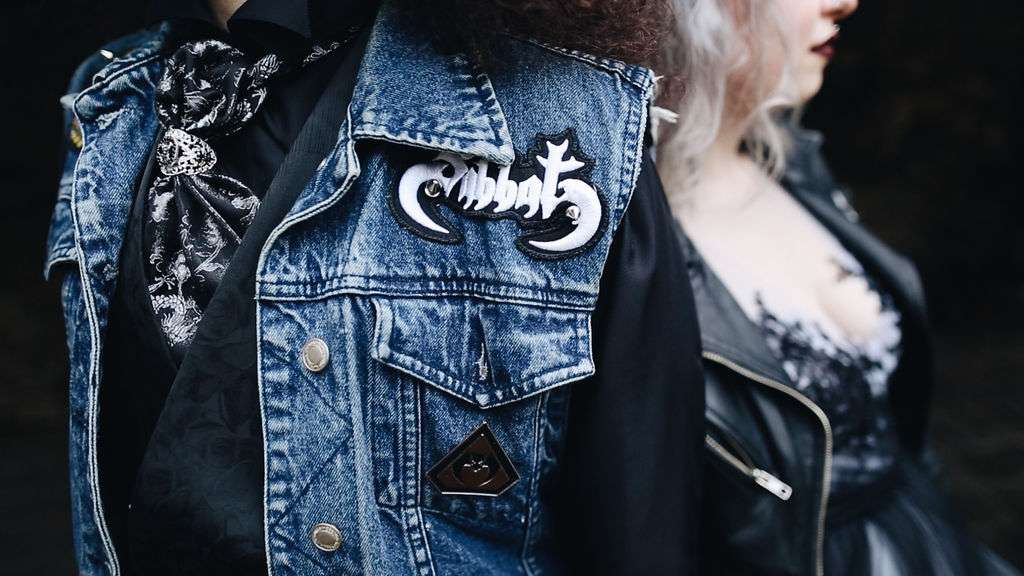 They also had a three day event, with the ceremony in the middle! "Very early on we realised we did not want our wedding to just last one night", the bride explained. "As we both moved to London from other countries a lot of our friends and family still live back there and needed to travel, so we started looking for wedding locations with accommodation and once we found Ash Barton everything fell into place! Their whole concept is a DIY wedding getaway therefore our wedding celebrations lasted three whole days."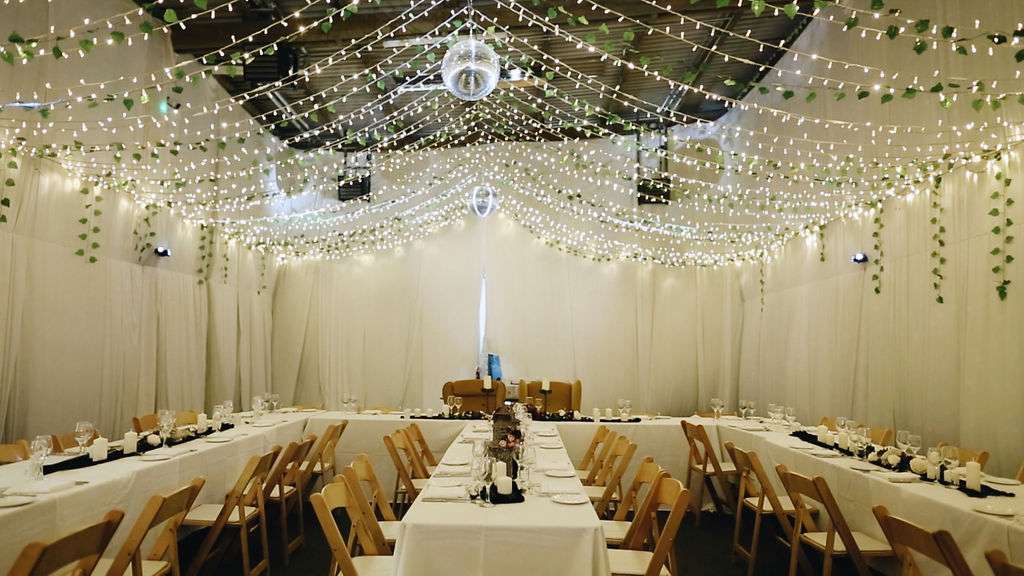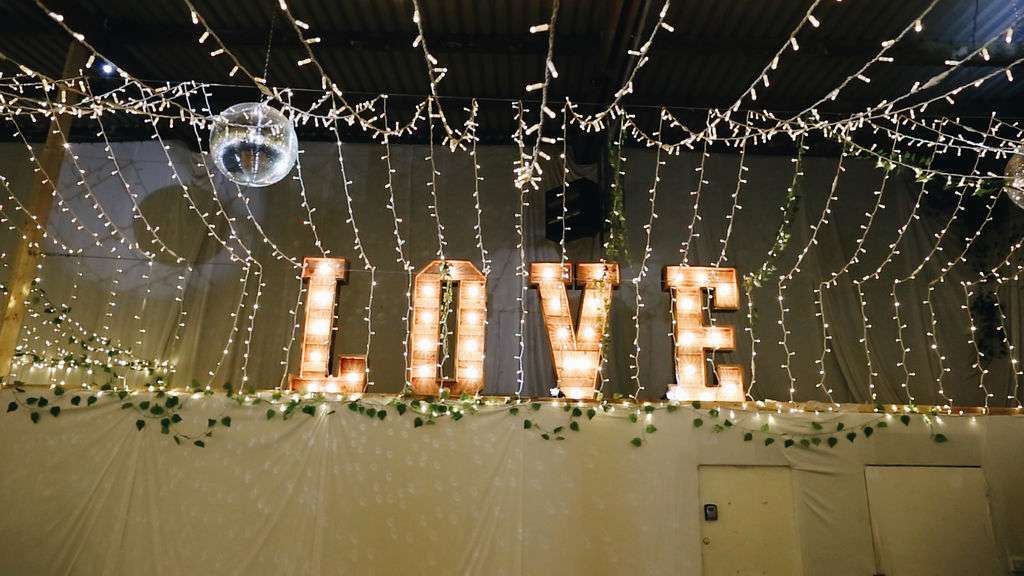 "Our ceremony was on the second day of our wedding bash", she continued. "Ash Barton has 10+ licenced locations and we chose the old chapel as it was the spookiest looking and we decorated it with a ton of candles and looked magical. We only had 30 guests so we had them standing around us, which felt really great and warm. We were both very nervous (in a good way though), I cried and we laughed a lot. We didn't write our own vows (which was a great decision as we were both so nervous), and just followed the direction of our Registrars who were absolutely great and even shed a tear for us, too."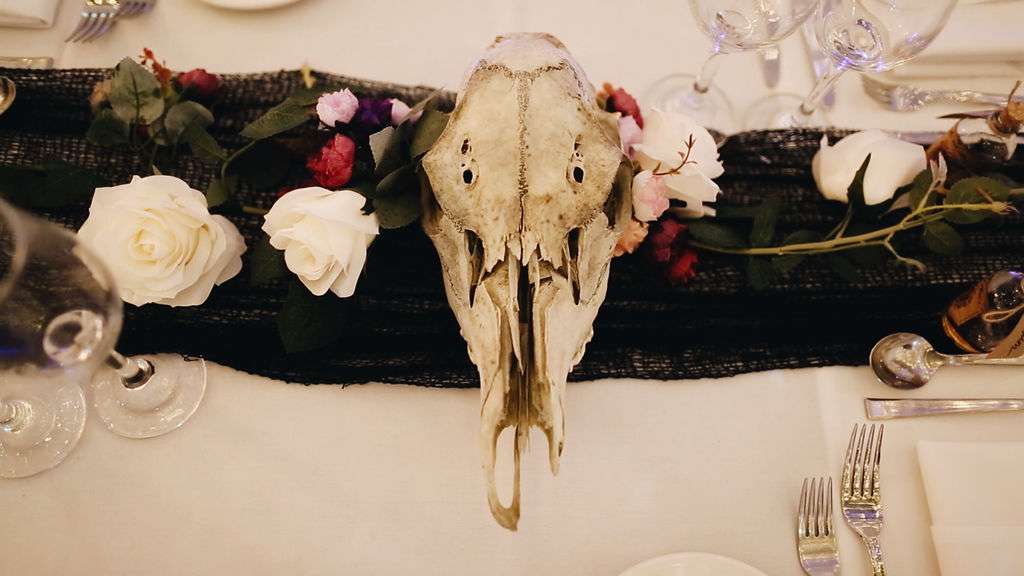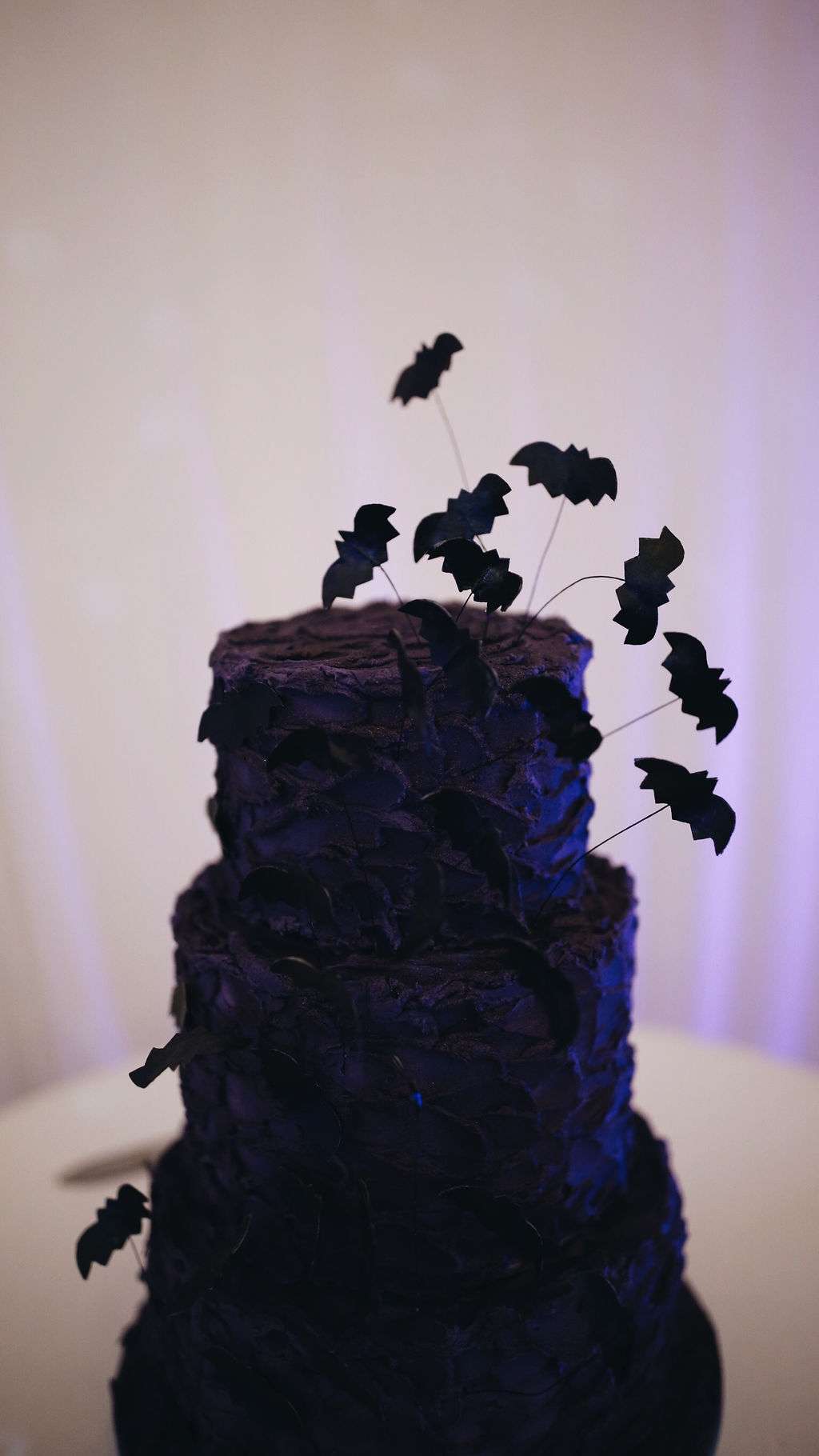 This was a true DIY wedding with the couple and their friends decorating the venue themselves. They didn't go too overboard but put together all the centrepieces and made the favours and stationery. "I got a bunch of faux flowers off eBay and made arrangements myself incorporating elements such as skulls, lanterns and candles", she said. "We doubled favours as place cards and used little glass bottles with a tag where I handwritten everyone's names. I also made custom labels in Photoshop that we printed, cut out and stuck on the bottles. We filled them with rum and had a toast for love during the reception; which almost resembled a toast scene in the Vikings, where everyone raised their drink, shouted and drank in unison, it was amazing!"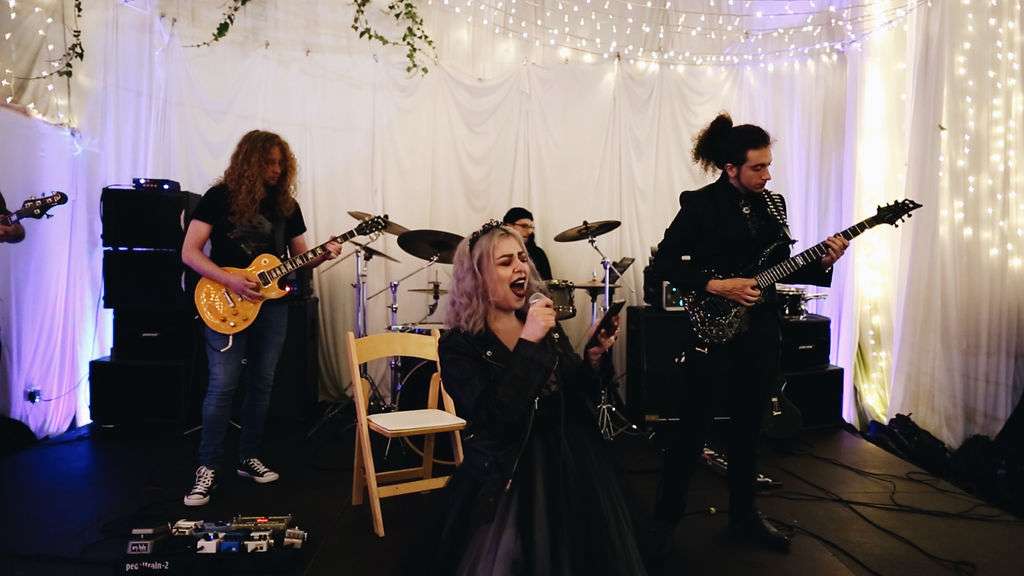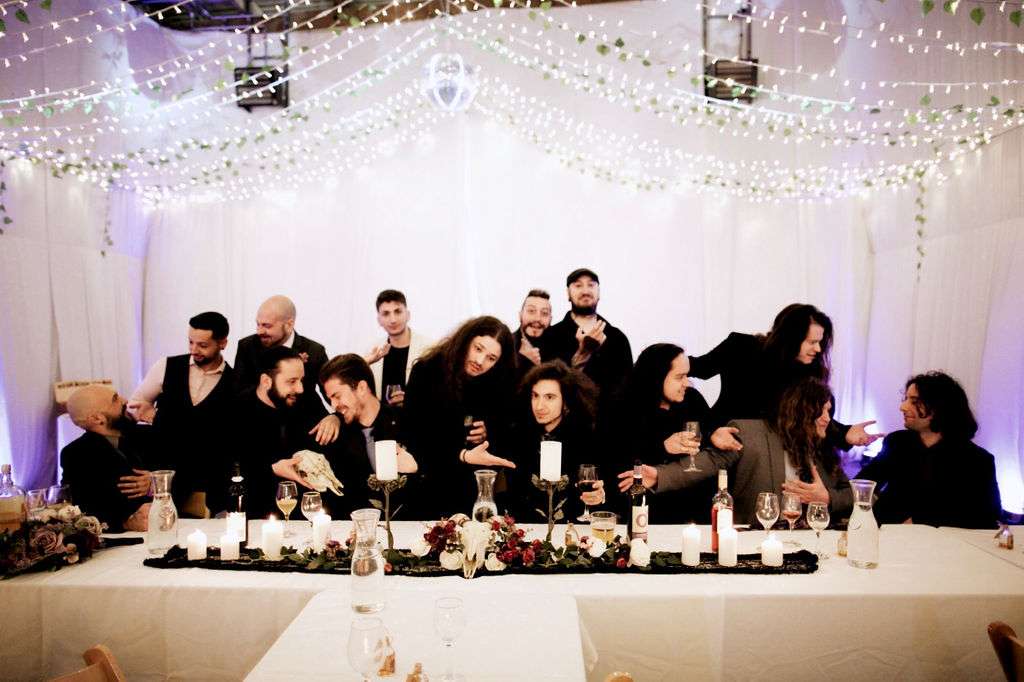 "Our wedding was just the way we wanted", she concluded. "It turned out to be the most wonderful mini holiday that was all about love, friendship, metal and beer. Apart from actually marrying my most beloved human, the best part was feeling so loved. Love was in the air. All our friends and family got to know each other and bonded so well, everyone was just so happy. I can truly say that was the best time of my life."