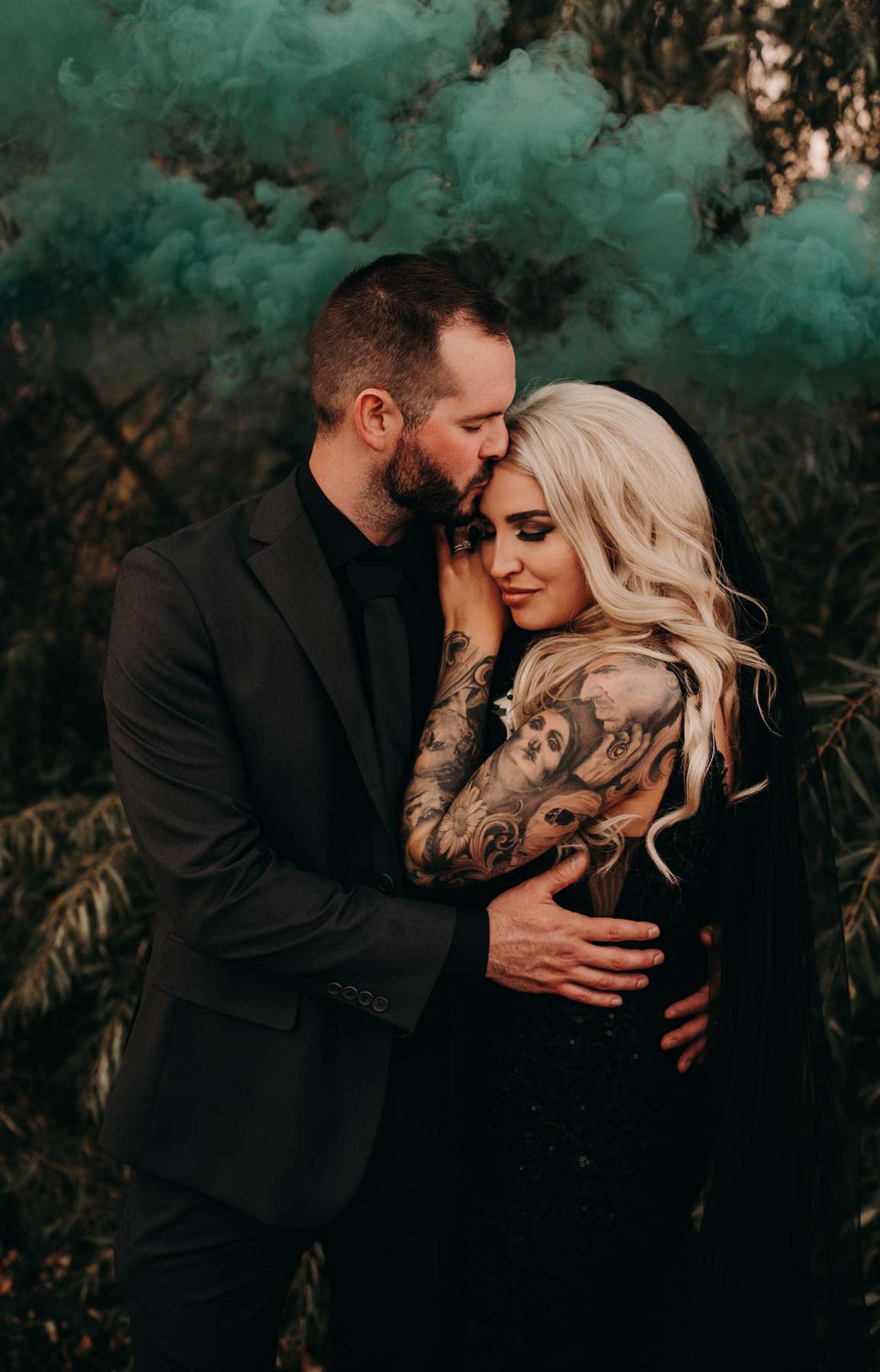 Kristen and Cody's wedding journey was not without its challenges. They navigated a local wedding industry that favoured tradition and conformity the couple felt like outsiders from the start, They longed for more diversity and a departure from the cookie-cutter weddings they often encountered. Thankfully, by turning to the internet, they were able to find the ideas and inspiration they were looking for for their Halloween and horror movie themed day. With a $10,000 budget, they created a wedding which was dark, creative and uniquely their own.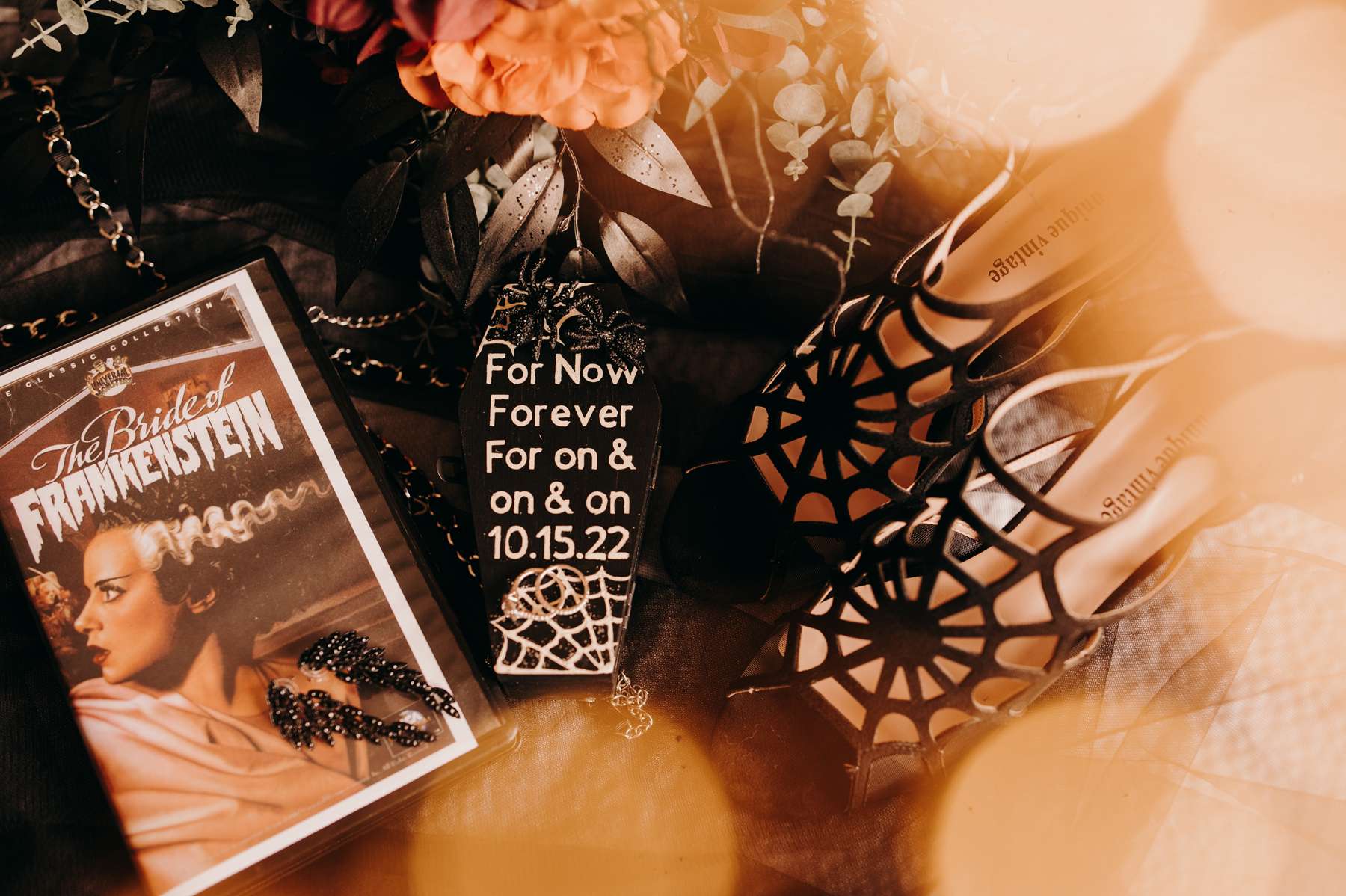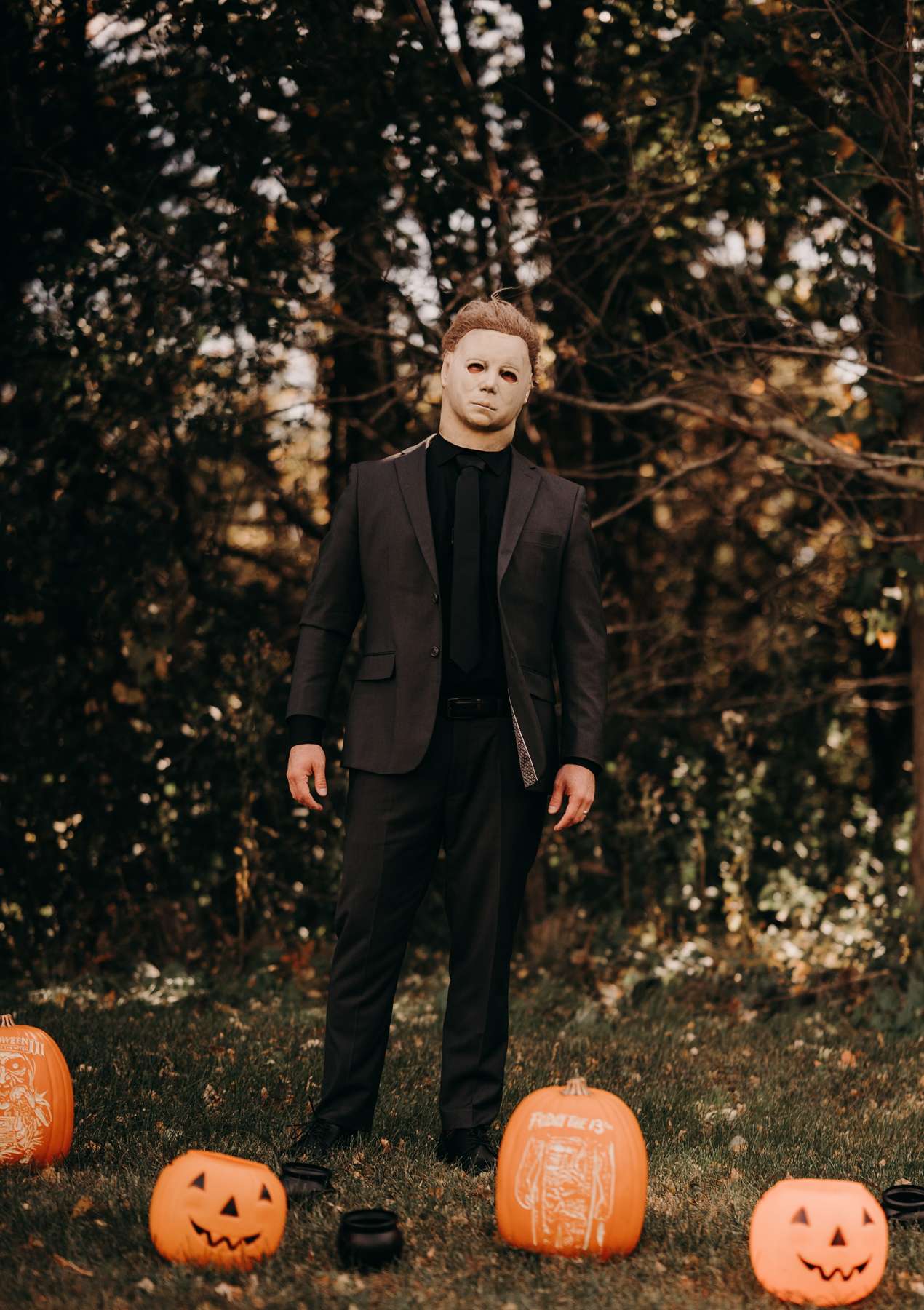 Kristen took on the role of decorator extraordinaire, crafting every aspect of the wedding herself. From the centerpieces to the signs, bouquets to planning, she poured her heart and soul into ensuring that every detail represented their dark aesthetic. "I also tried to support as many local artists, Esty designers and people whose art I've seen on Instagram", she said. "I also did a ton of research for the perfect photographer who would understand the theme and dark aesthetic that I wanted and she killed it!"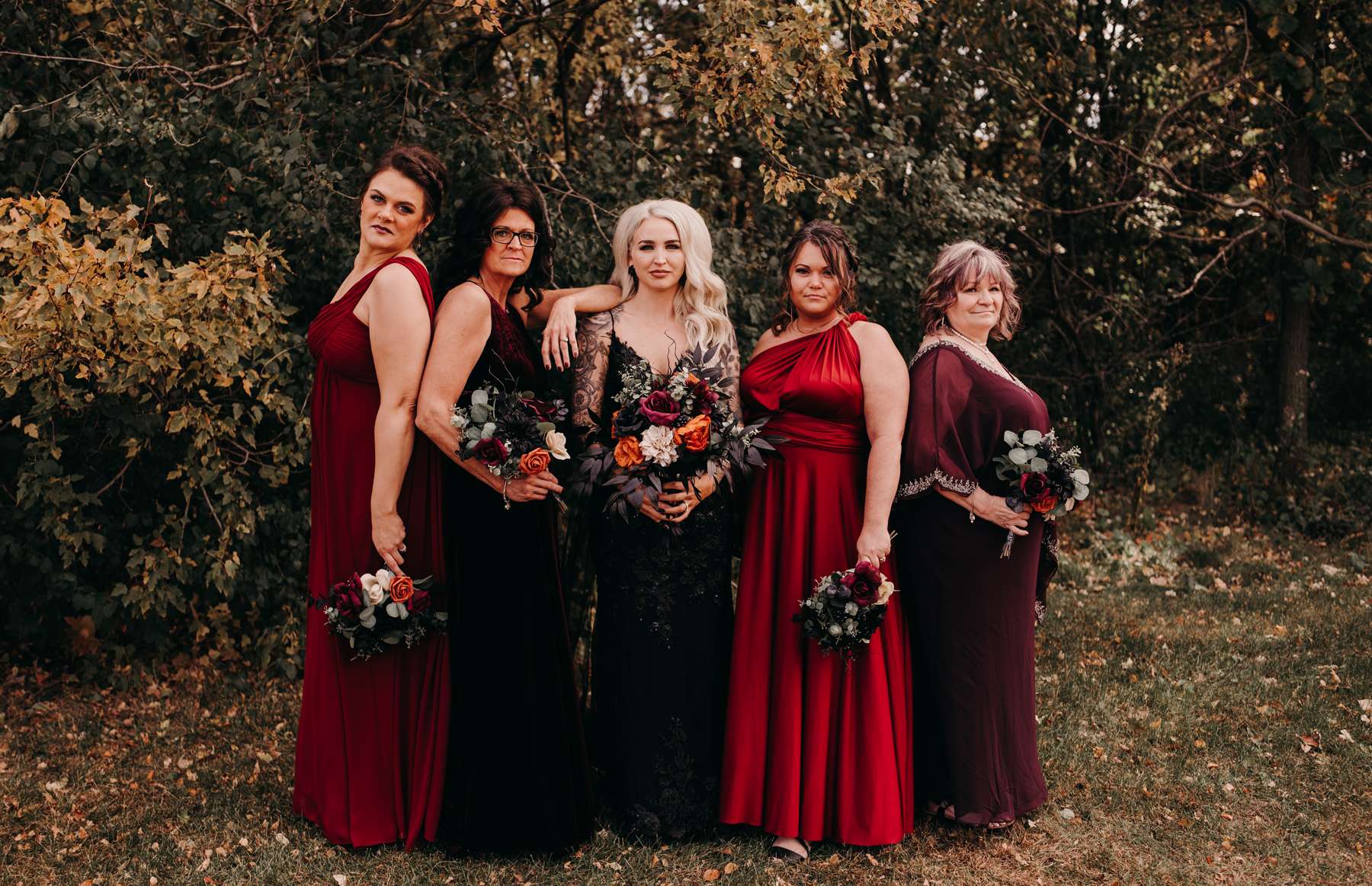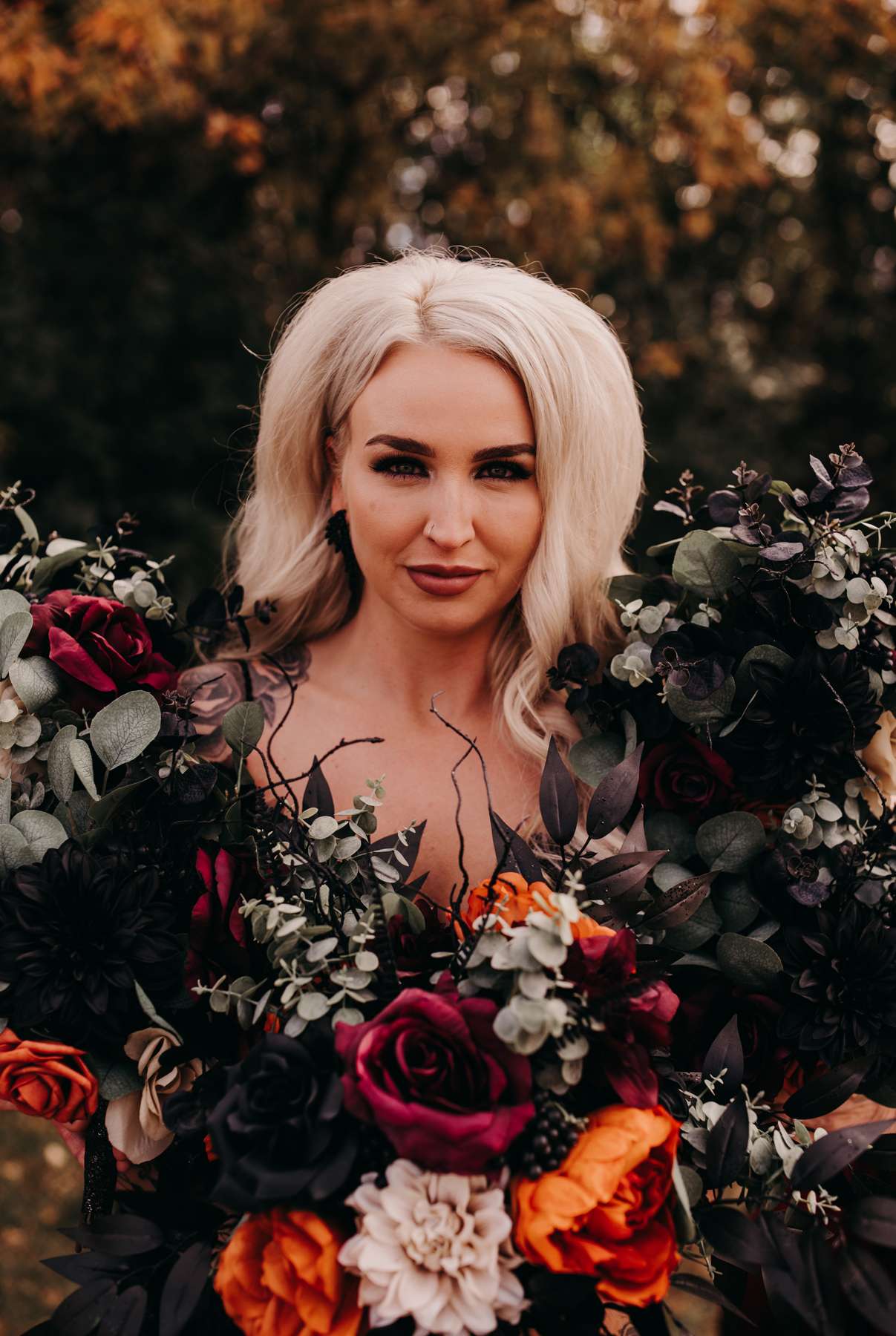 This was real family affair too, with the bride's little brother acting as officiant, her mum as maid of honour and the groom's mum as one of my bridesmaids too. Kristen also honored her late grandmother, who passed away in June 2022, by walking down the aisle to Avila's rendition of I Walk the Line, a nod to her grandmother's fondness for Johnny Cash.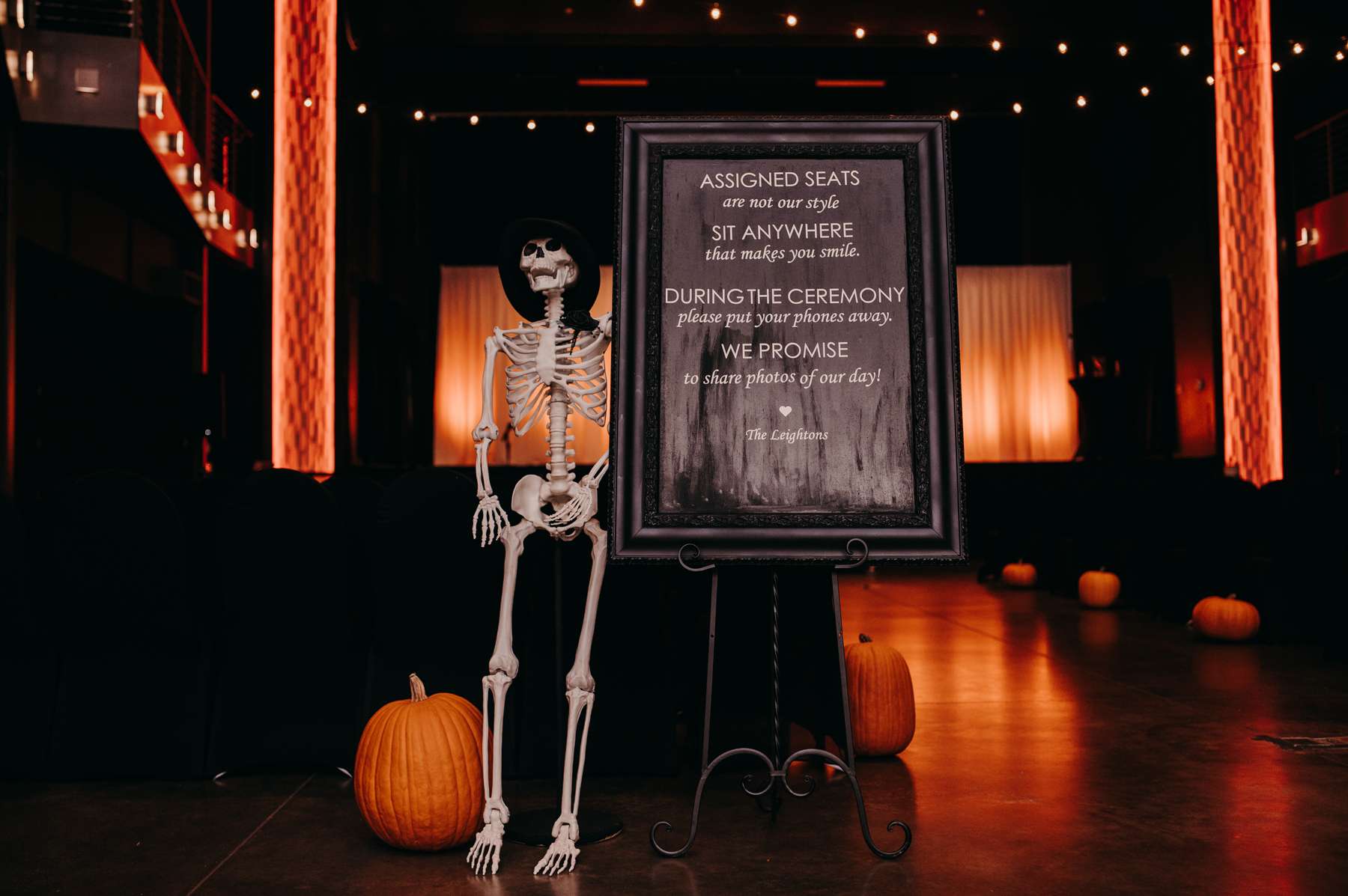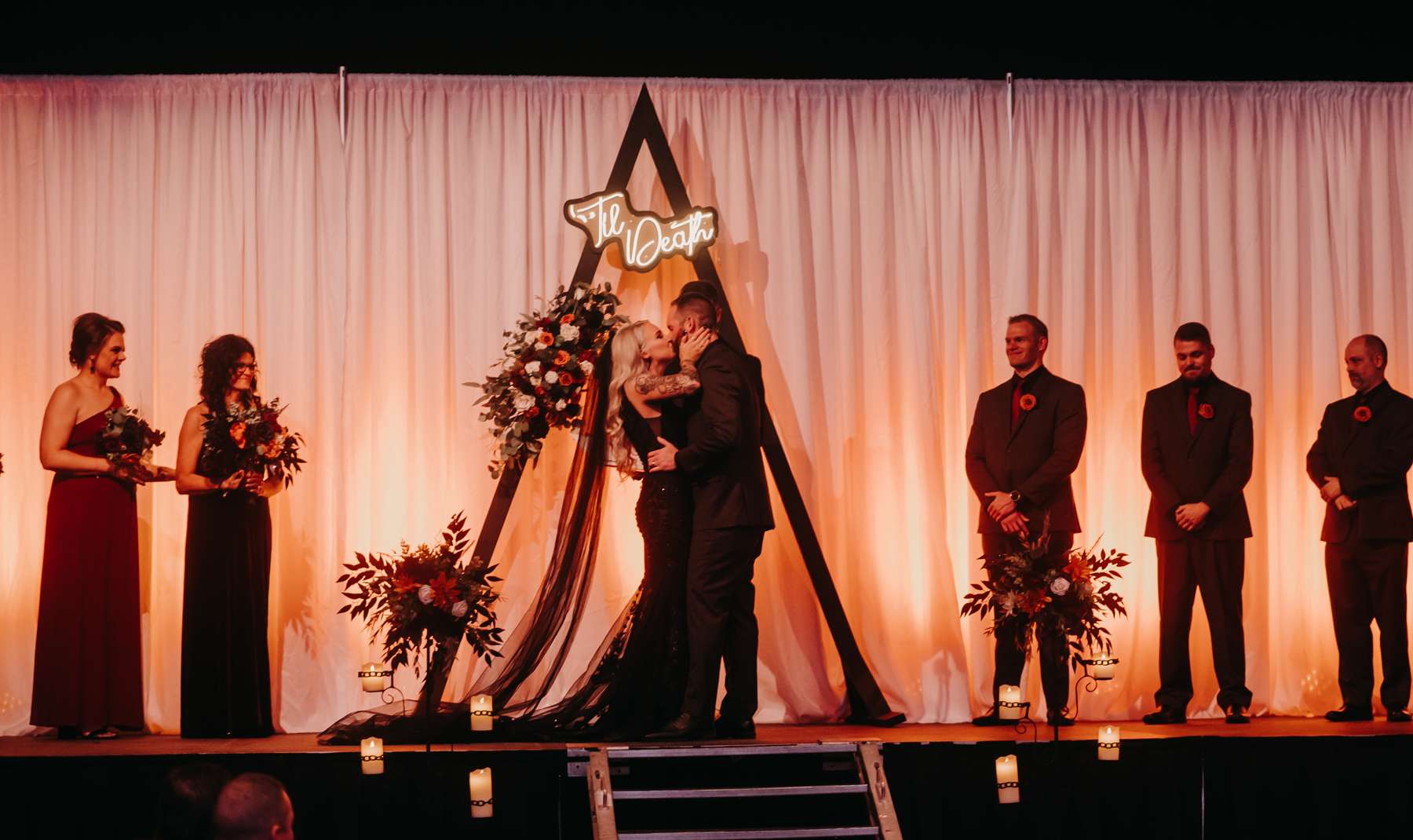 Kristen's creativity extended to her wedding attire as well. Fearlessly breaking away from tradition, she wore not one but two stunning black dresses. The first dress, made by a local dressmaker, captured her unique style perfectly. The second dress was won in an Instagram giveaway from Bete Noire. Accompanied by a matching veil from Amazon, Kristen embraced the darker aesthetic without concern for societal norms.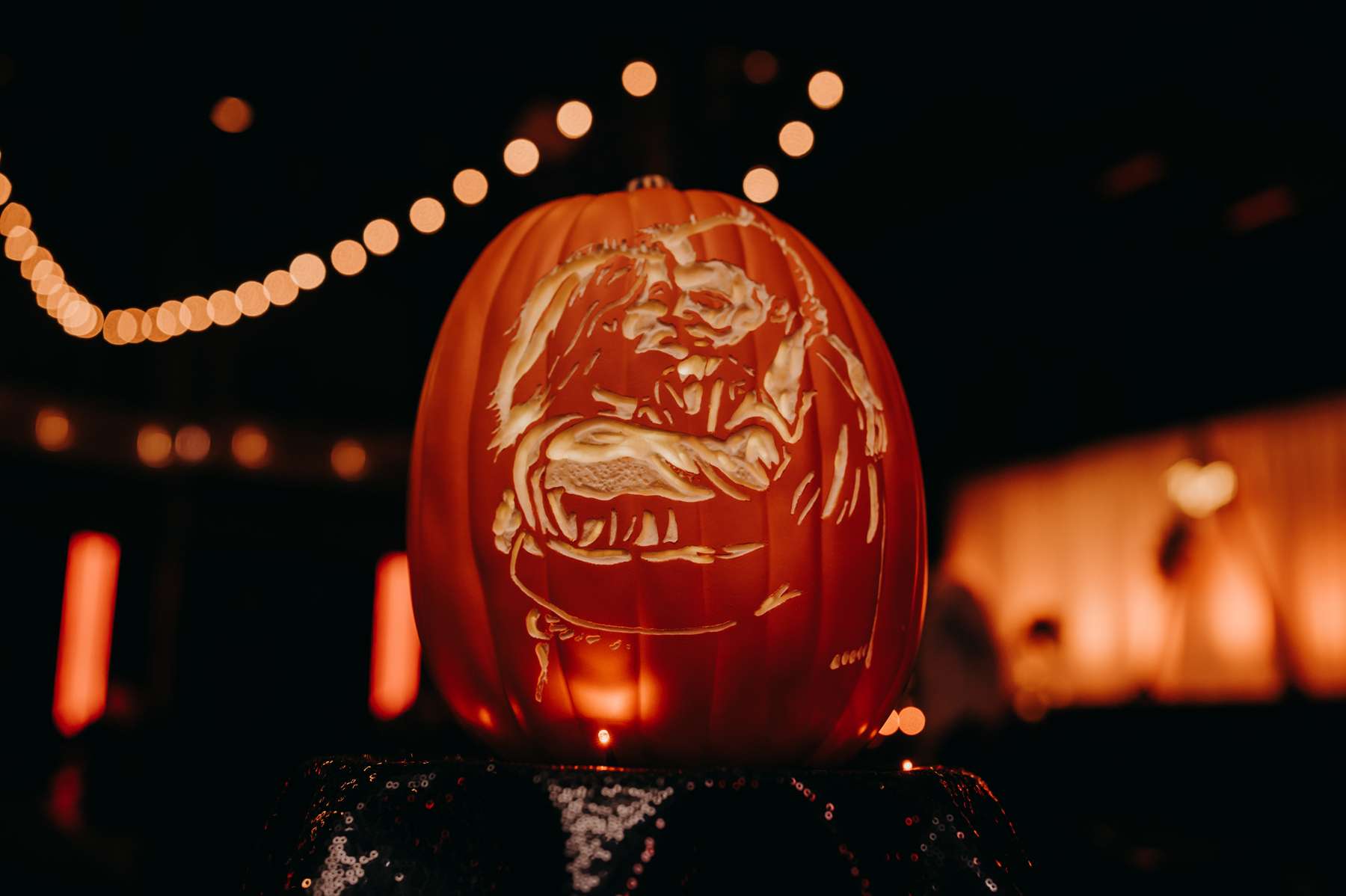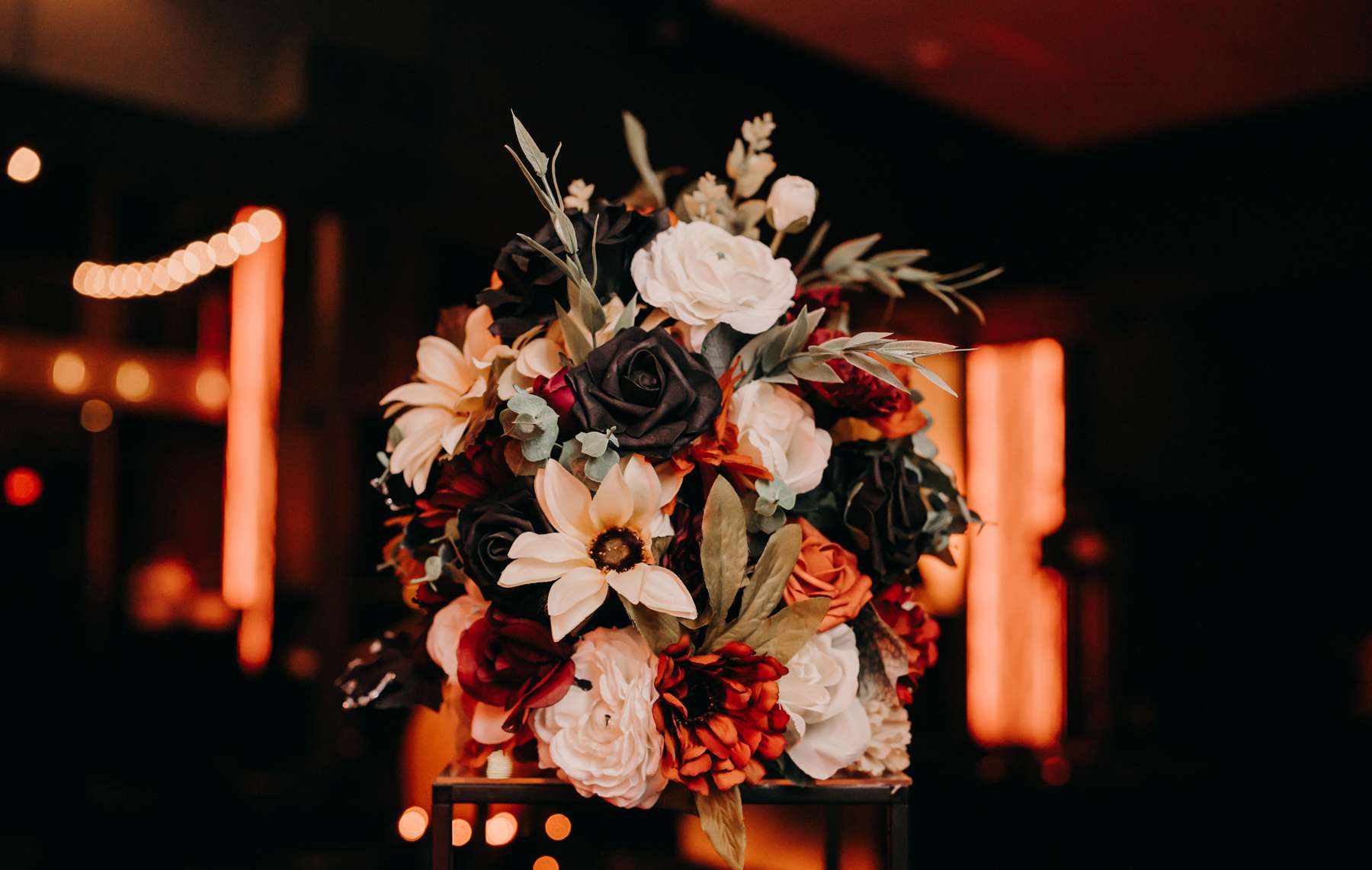 As the day transitioned from the ceremony to the reception, the couple invited their guests to fully embrace the Halloween spirit by dressing up in their favourite costumes. Cody even did some of their wedding photos wearing a Michael Myers mask! The reception kicked off with them entering to Michael Jackson's Thriller, setting the tone for an unforgettable evening.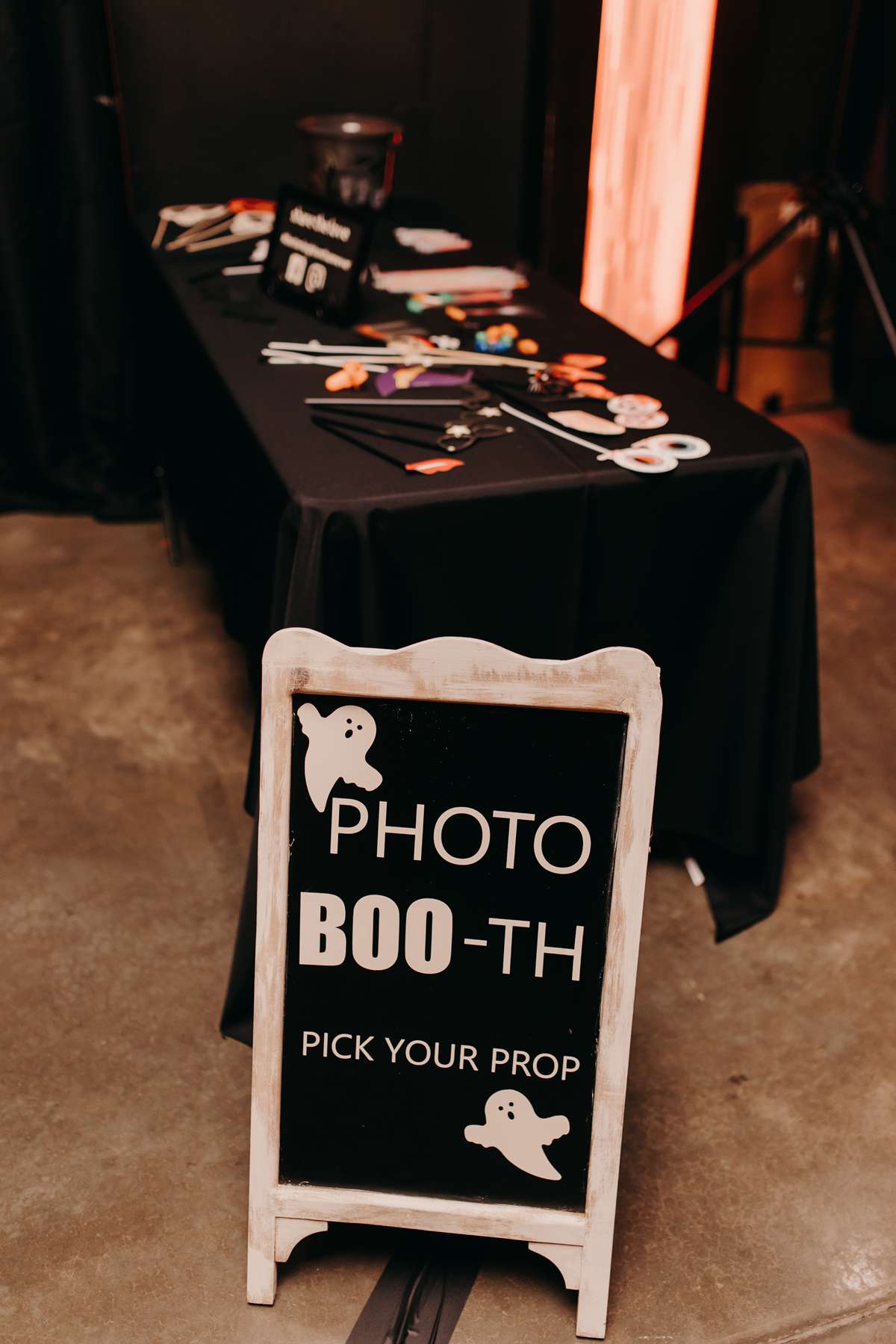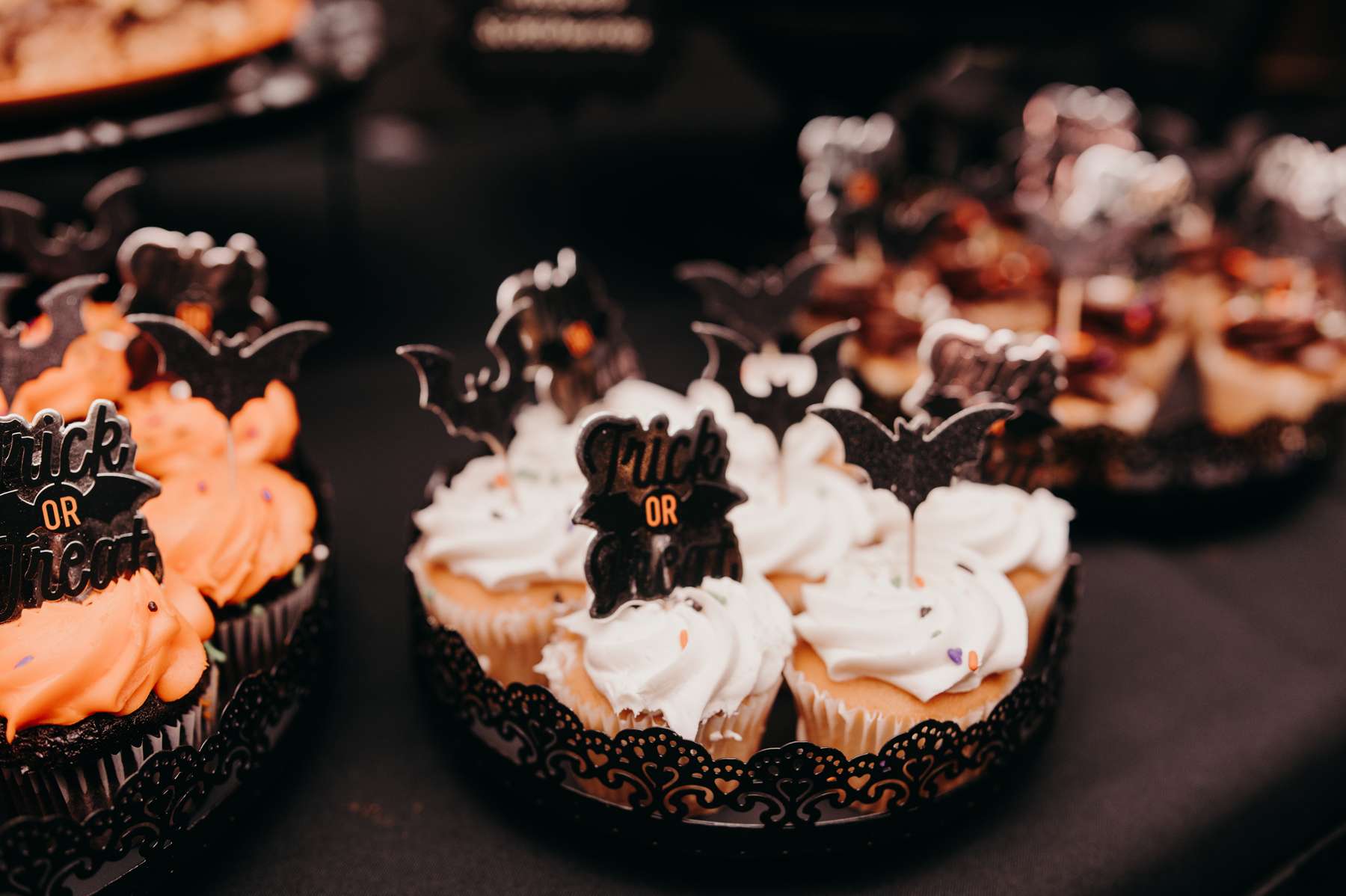 Kristen and Cody's attention to detail was evident in every aspect of the reception. Through thrifted finds and their own creativity, they transformed their venue into a dark and enchanting space. "Everything was DIY", Kirsty continued. "I thrifted a lot and my stepdad helped me build the arch, pumpkin card box and weld the chains on my candleholders. We sprayed painted almost everything black. All the signs were made on my Cricut machine. I made my VHS purse and coffin ring box, the bouquets and boutonnieres. I loved being able to do all the little details. I enjoyed all of the DIY projects but most of all we LOVED the cake tasting!"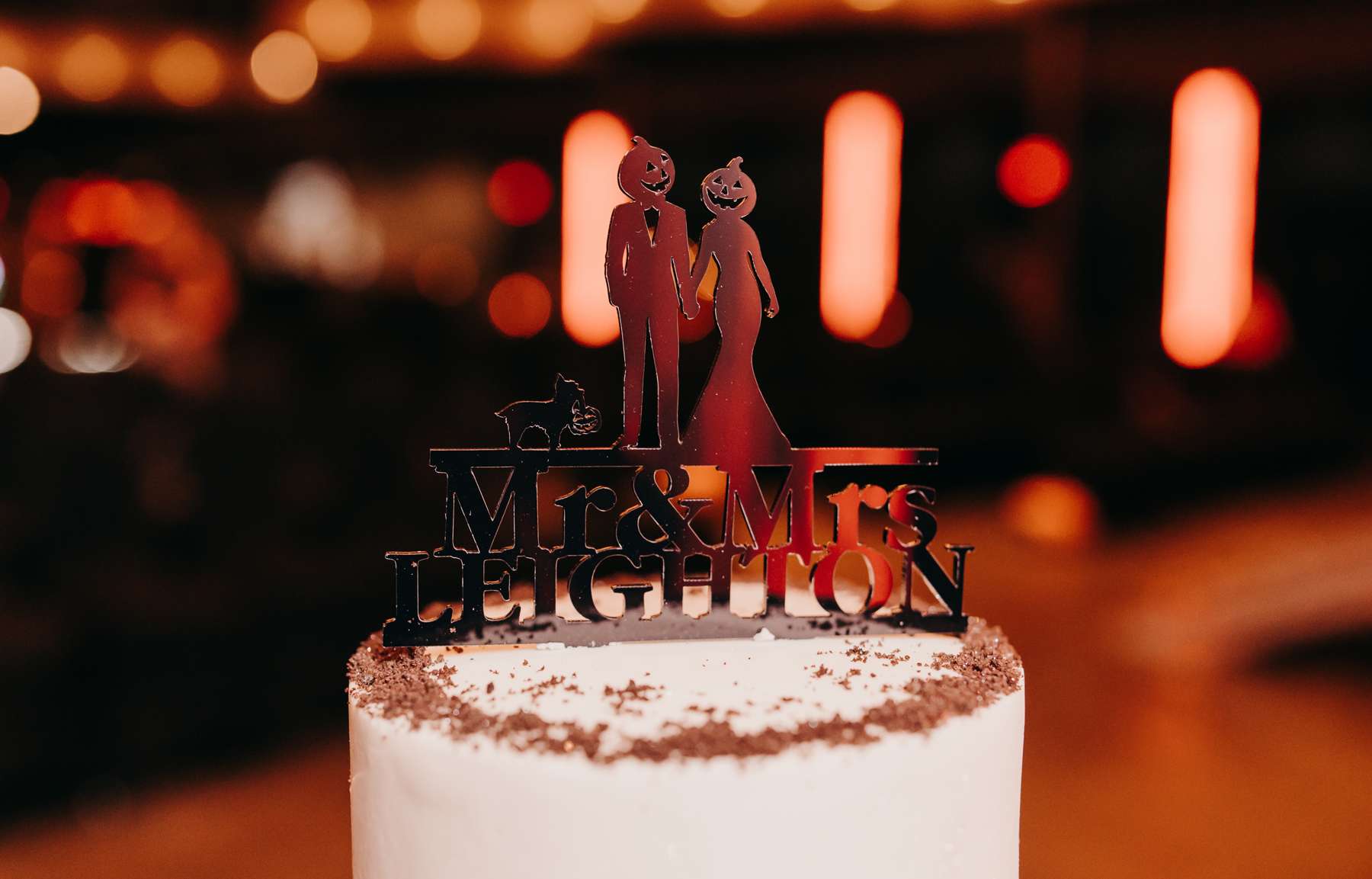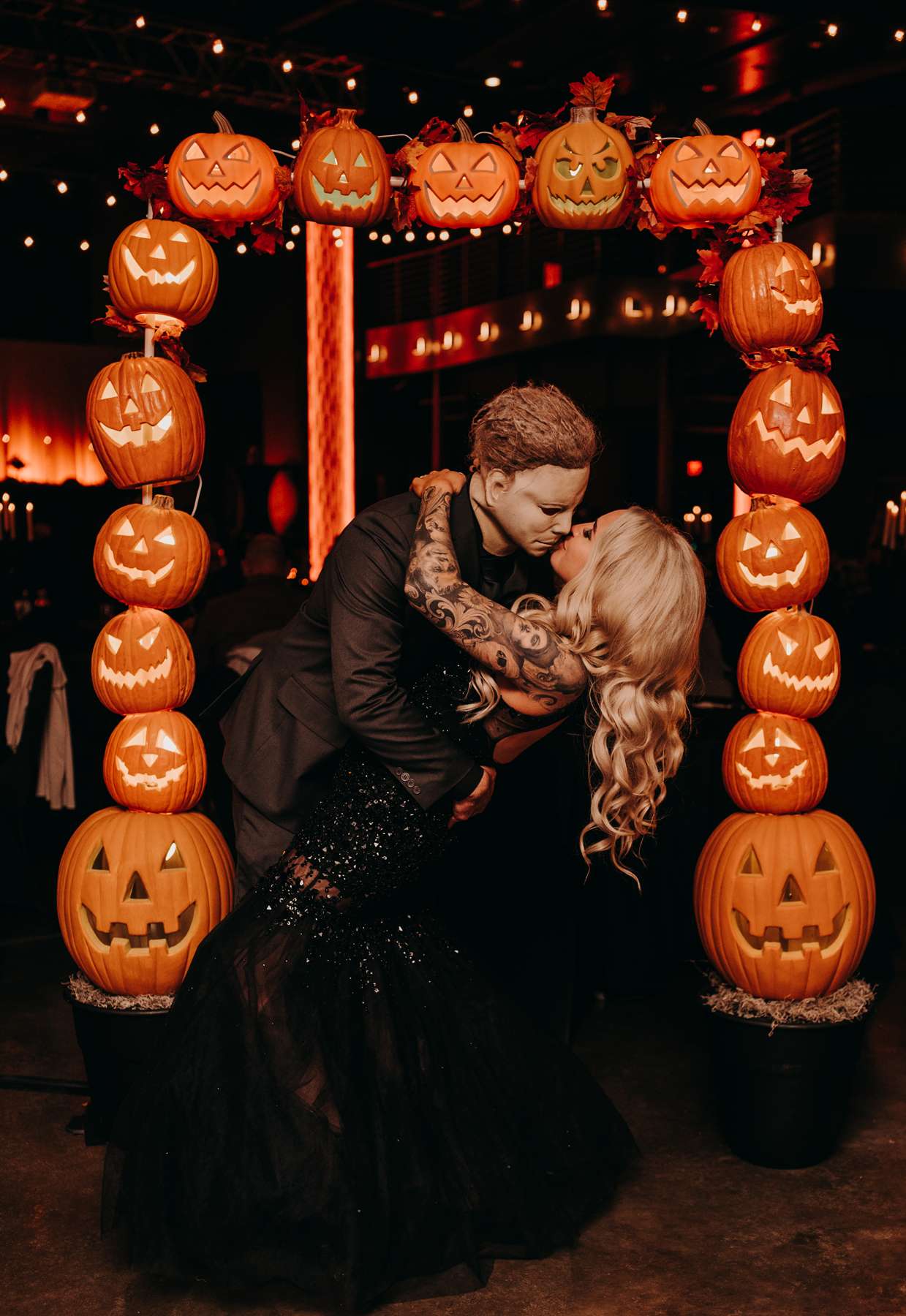 Reflecting on their wedding planning experience, Kristen and Cody expressed their hope for the wedding industry in their area to evolve and embrace alternative styles and themes. ""I think the wedding industry where we come from is very sheltered", she concluded. "It is a lot of the same thing over and over, and very traditional. It's OK to be different and branch out form the norm. I hope our area starts to evolve more for alternative brides. Not everyone wants to wear a white dress and use boho decorations."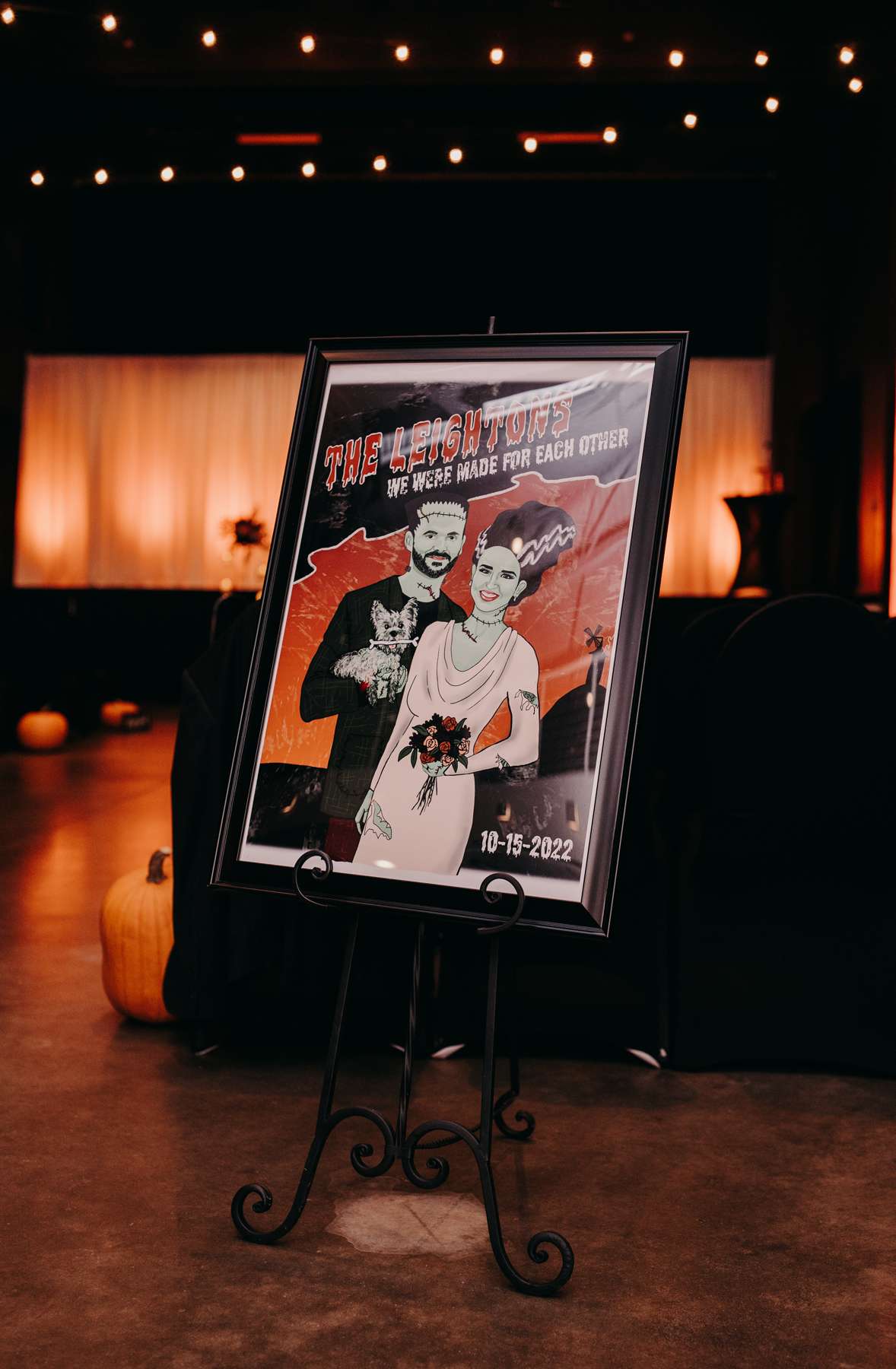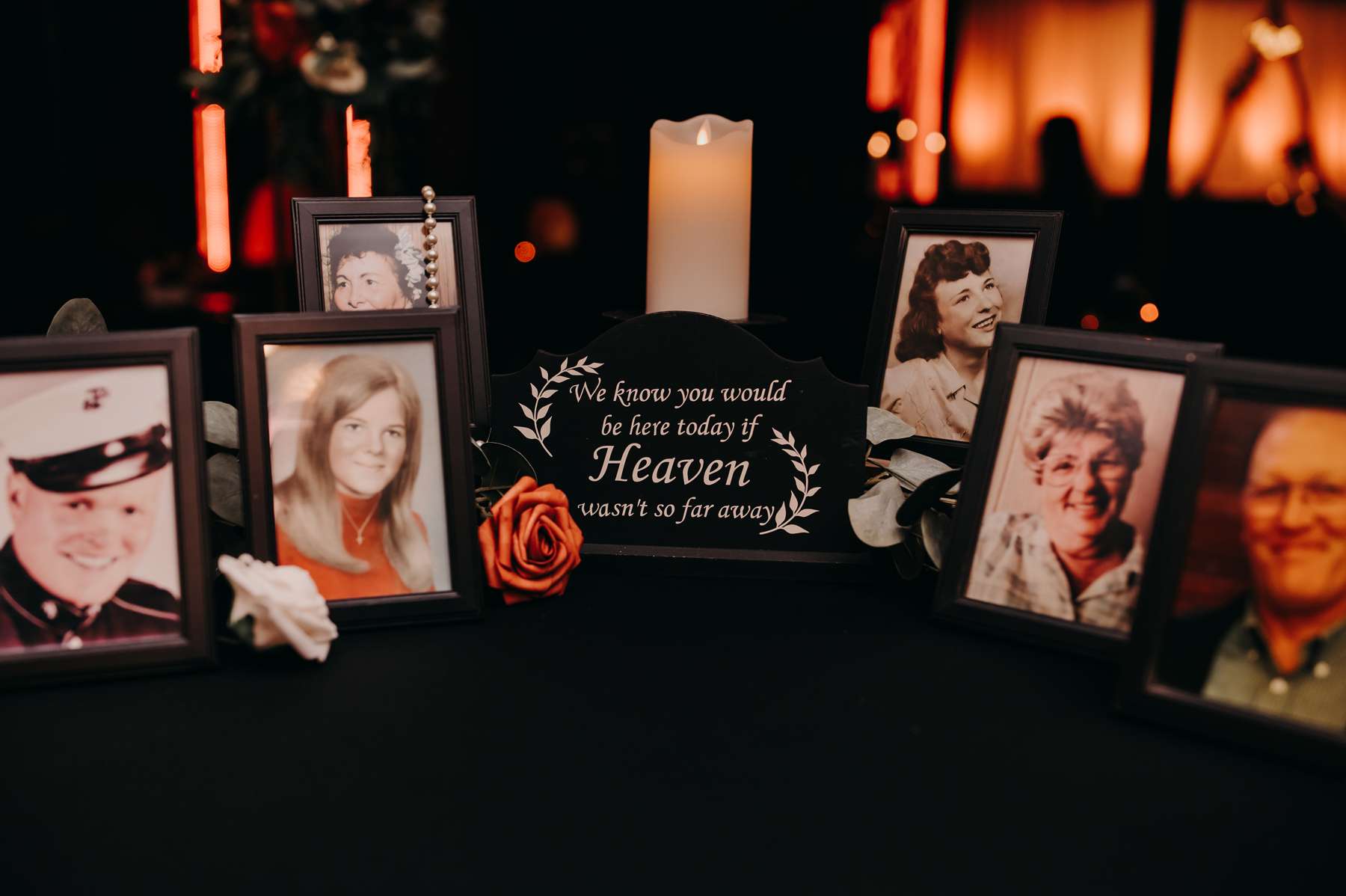 "Our advice to other alternative couples would be to just make it completely about you and your partner. Your opinions are the only ones that matter. I joined some Facebook groups prior to the wedding and it was a lot of brides saying 'this family member doesn't want me to do this or that'… But I think if you do things how you and your partner want and not let others influence your decisions when it comes to your big day, you won't have any regrets! Also, invest in a good photographer and videographer. Besides the memories those will be the two things you can look back on to remember your special day."