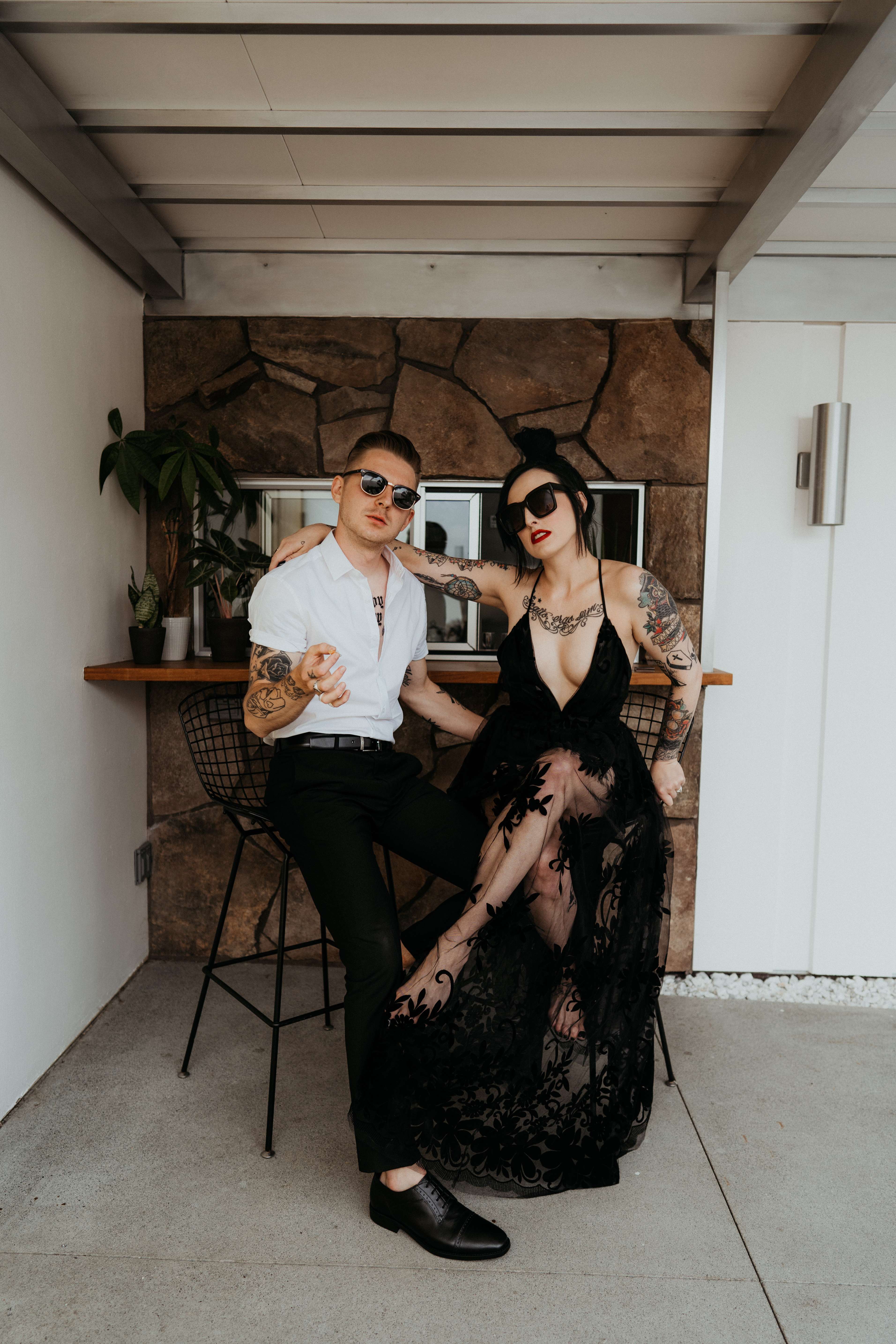 The eagle eyed among you may recognise this couple today; we originally featured Emily and Joey's wedding in 2016! "While we had our wedding in 2016, we actually got married at the courthouse the year before," the bride told us. "So with 2020 being our fifth wedding anniversary, we decided to do an intimate vow renewal trip."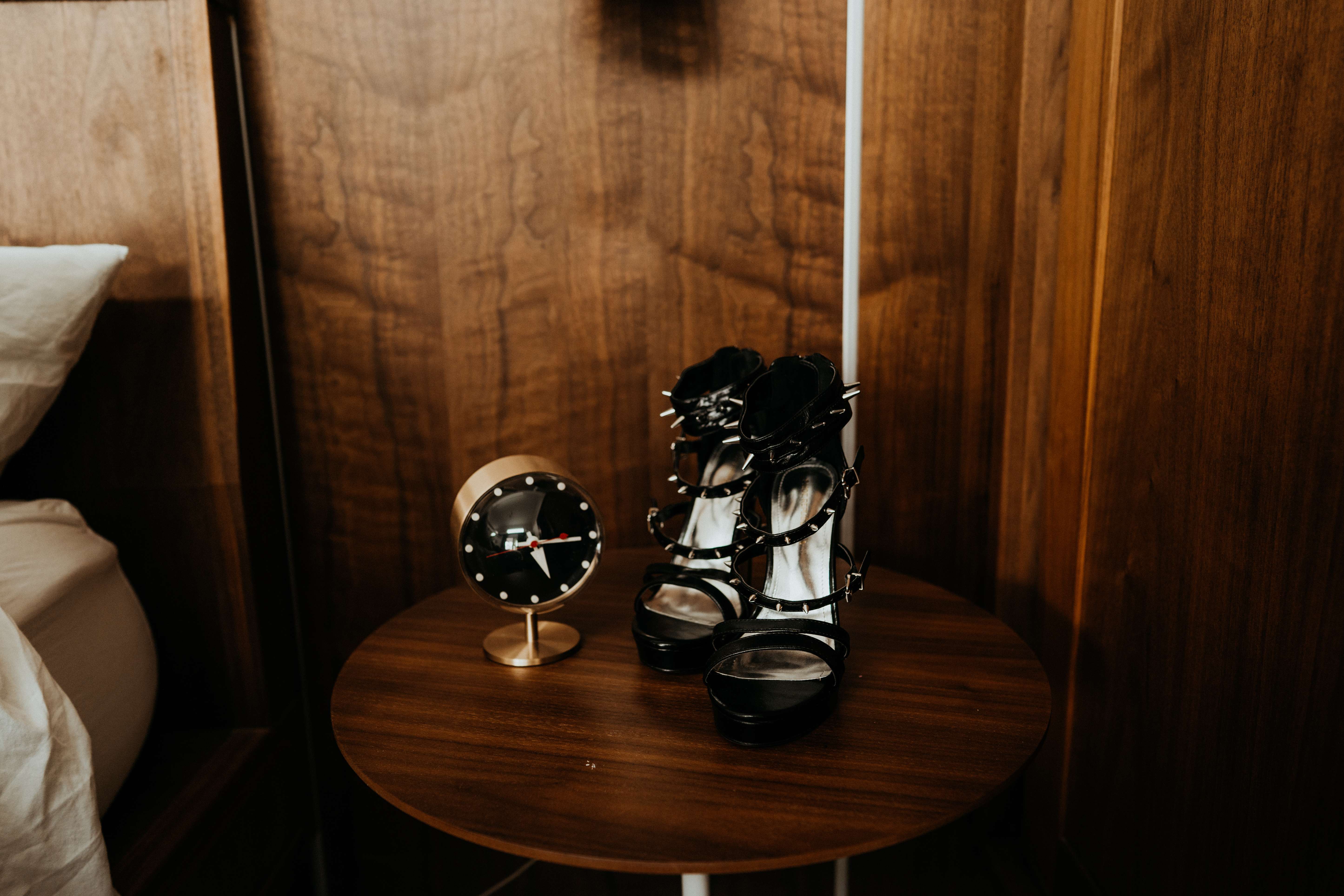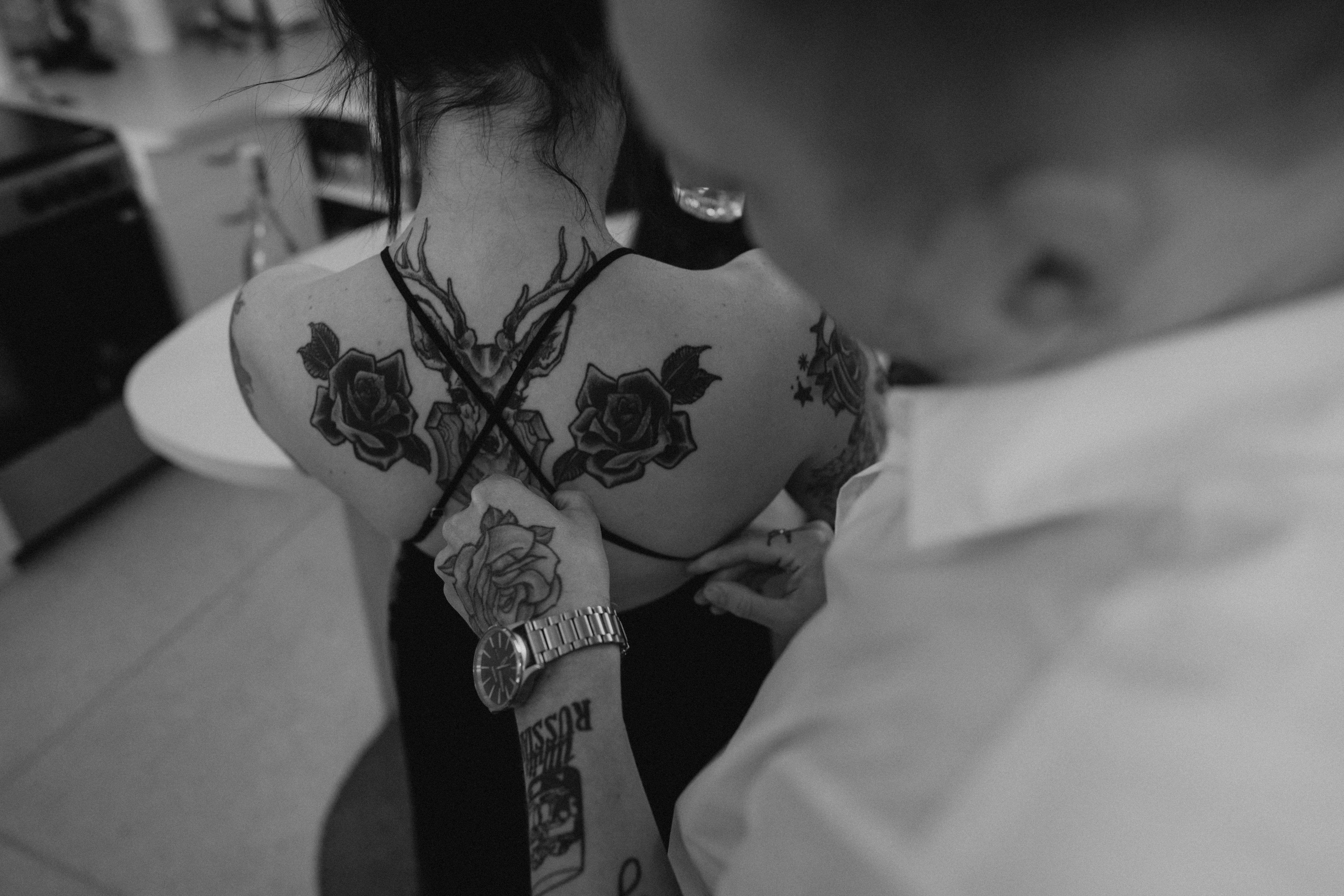 As their honeymoon back in 2016 was to Palm Springs, they originally planned to do their vow renewal there, but COVID-19 induced travel restrictions meant they had to figure something else out. Instead, they searched for a Palm-Springs inspired AirBnB right on their doorstep, and this place in Friday Harbor, WA fit the bill!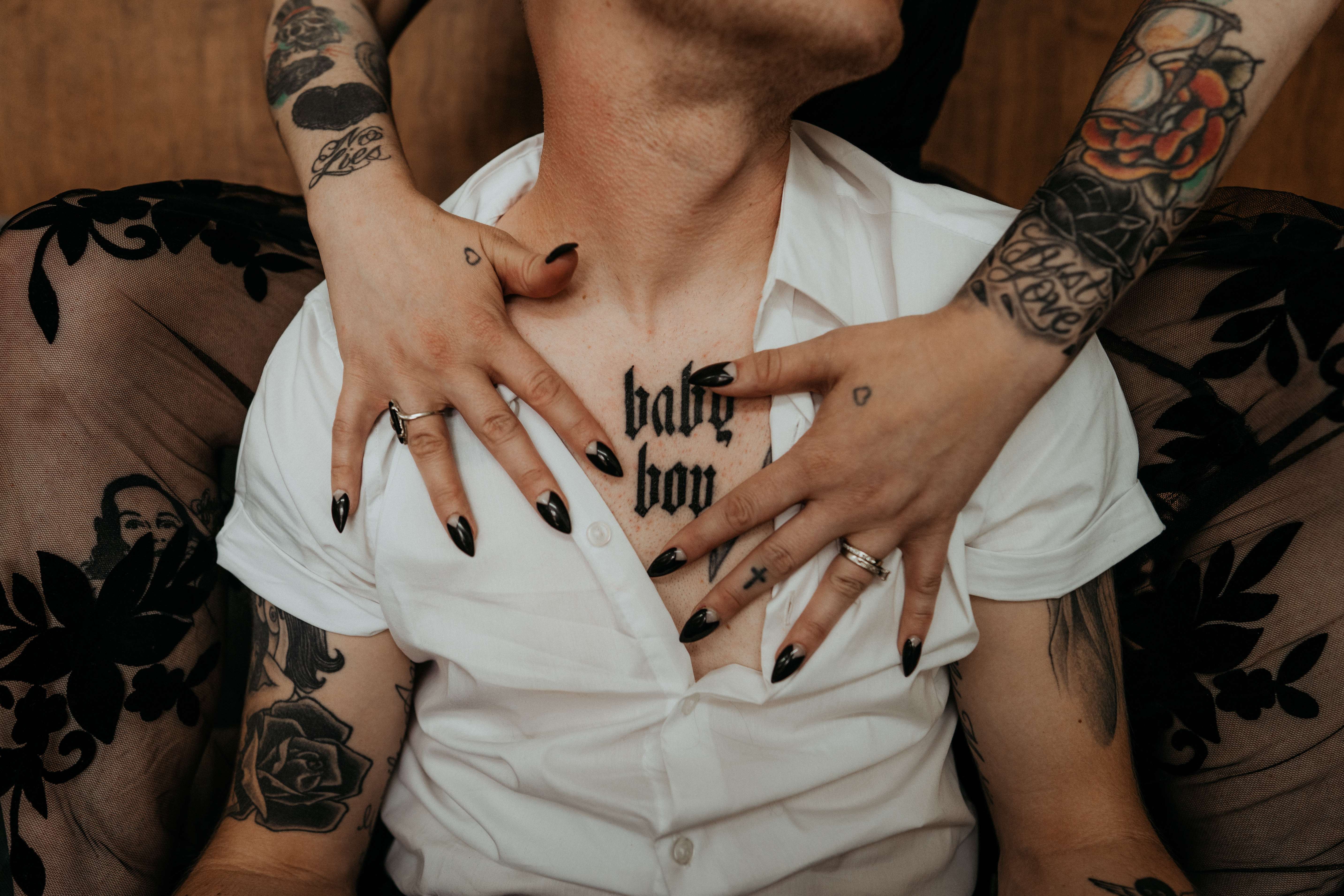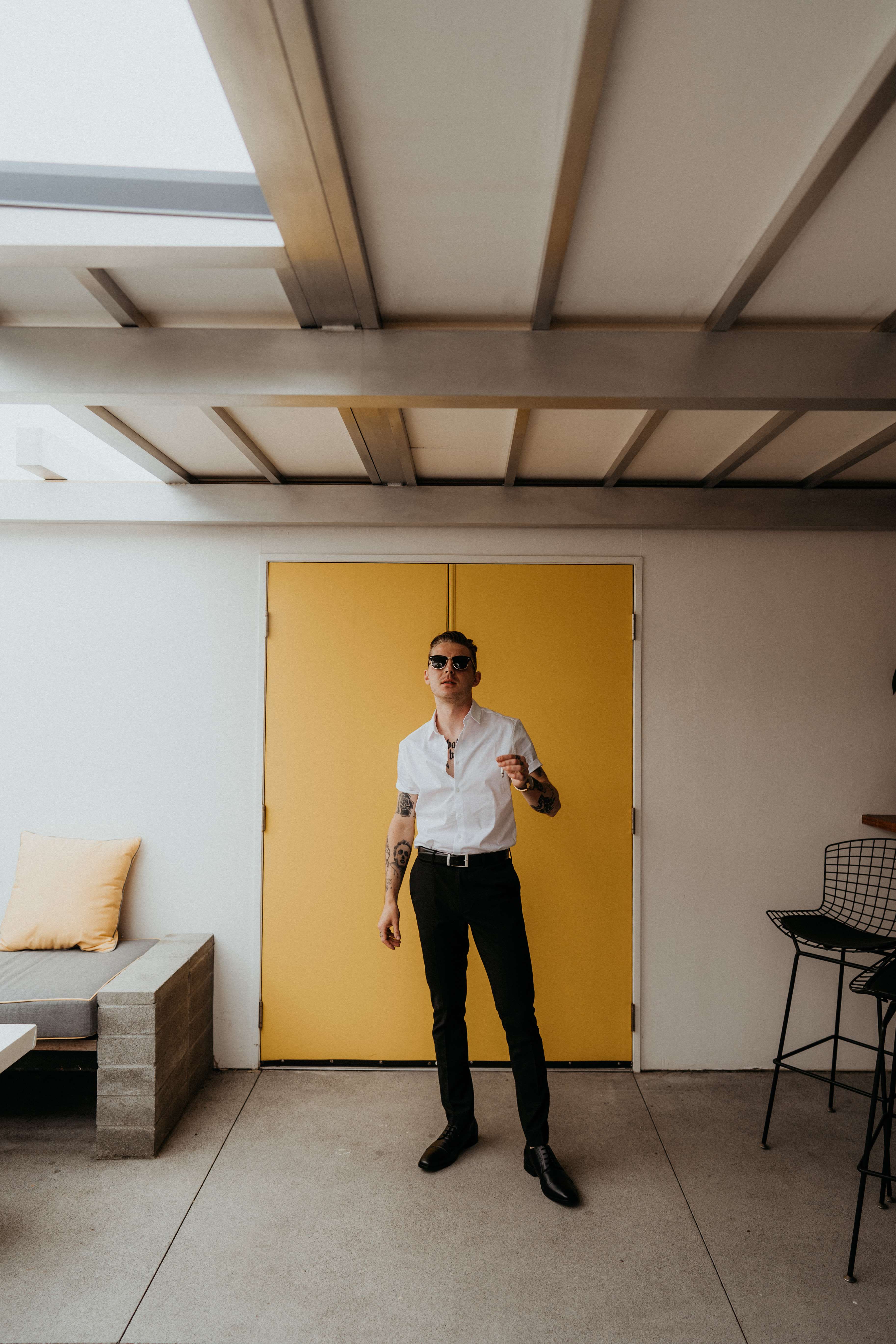 Emily wore a dress and shoes from Bette Noir, and Joey's outfit was from ASOS, with shoes from Redfoot London. They had a Brooklyn Burnout cake made by Ovenly, with a topper by Ngo Creations via Etsy. They had his and hers vow books made by an artist on Etsy, too.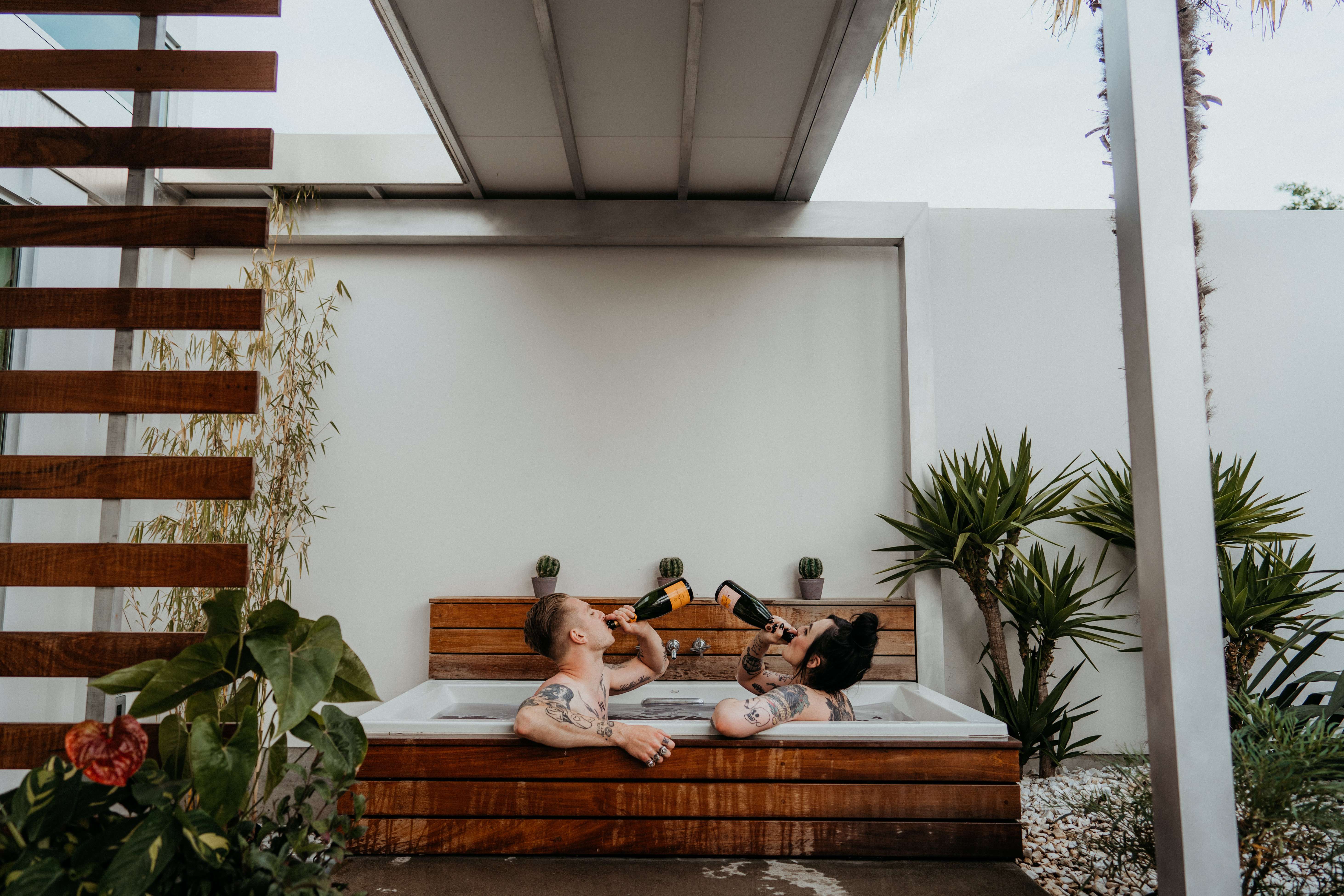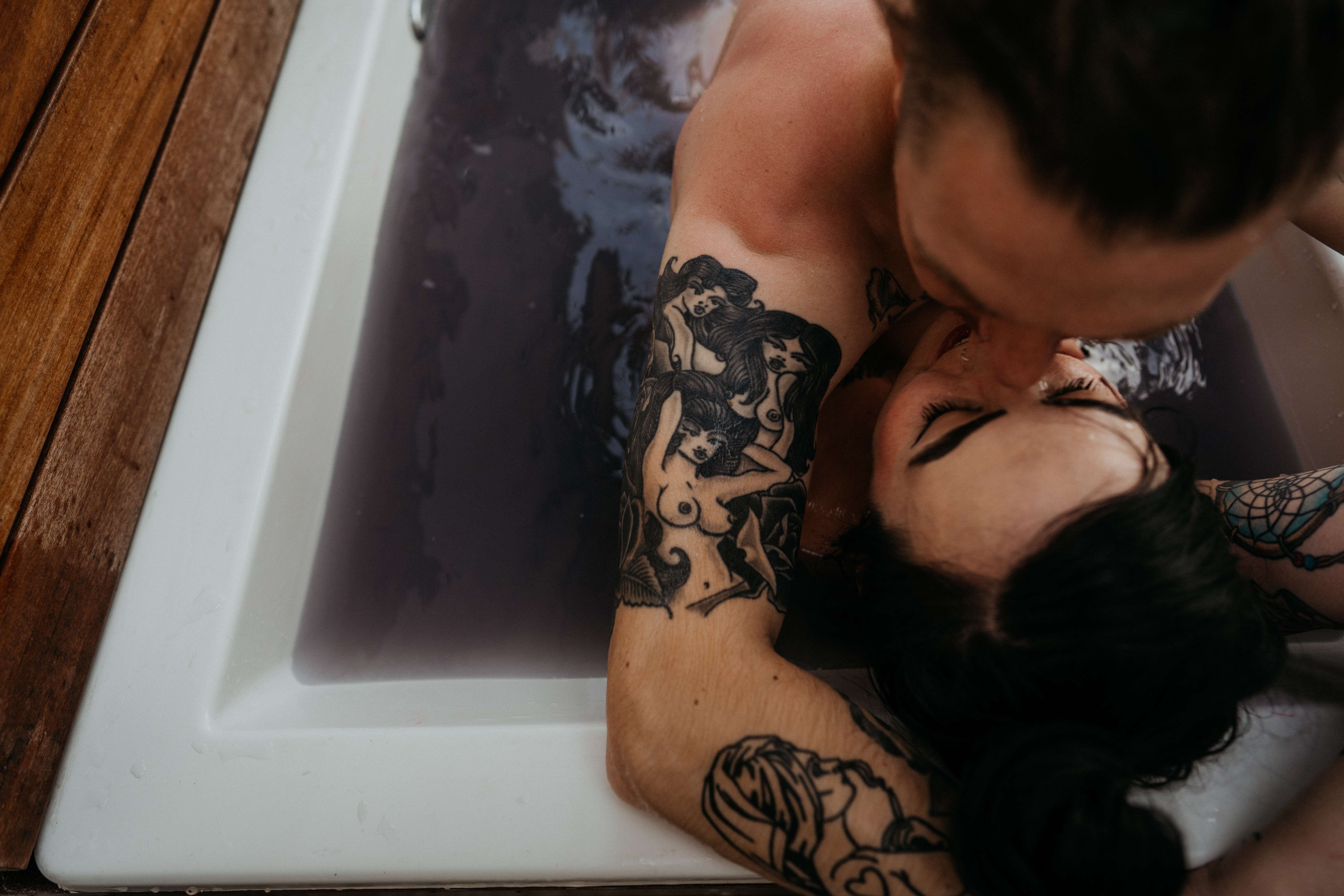 Speaking of their vows, the bride told us; "for our wedding, we wrote one set of vows together and had the officiant read them – so for our fifth year of marriage we decided to each write new, updated vows about what we have experienced so far on our journey, what we have learned, how our relationship has evolved over time and as a reminder of how incredibly lucky we are to have that intense, crazy kind of love most people never find."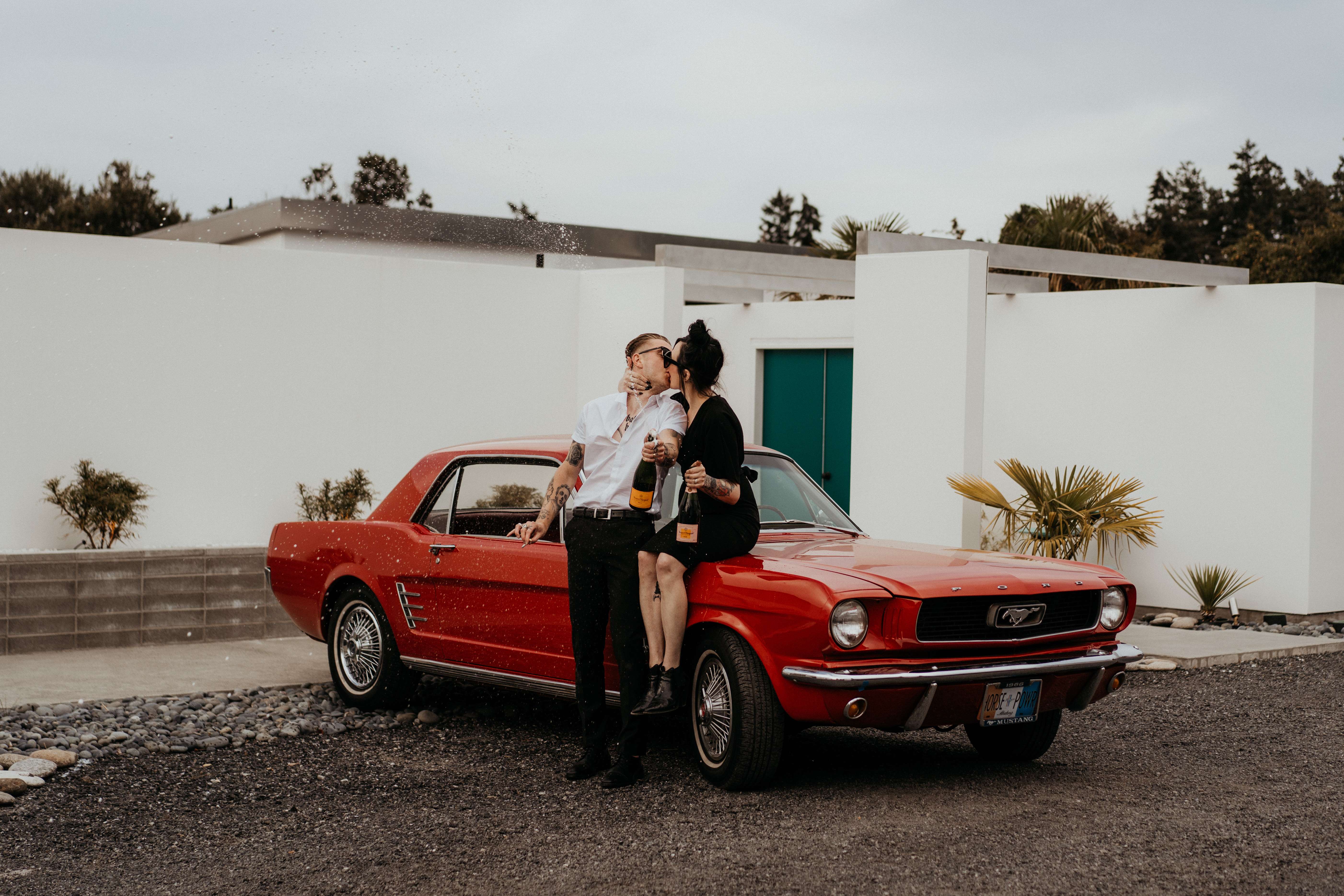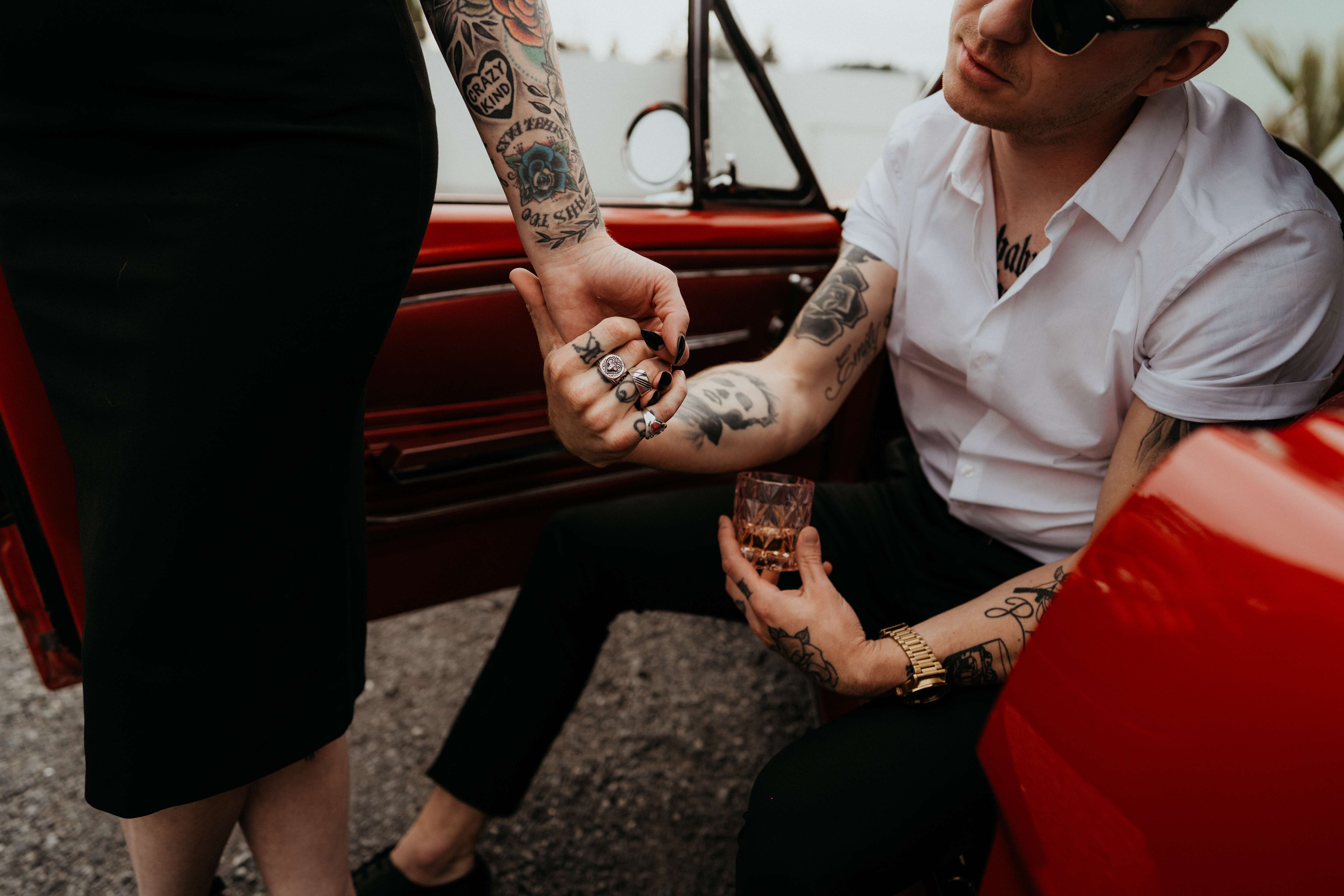 We exchanged them in private, in the outside bathtub, followed by a photoshoot the next day to capture how they were feeling following the renewal experience. "It was so lovely for it to be just us, so we got to focus on being 100% present and really enjoy ourselves," the bride concluded. "It's so important to set aside time to appreciate one another and just how far we've come!"