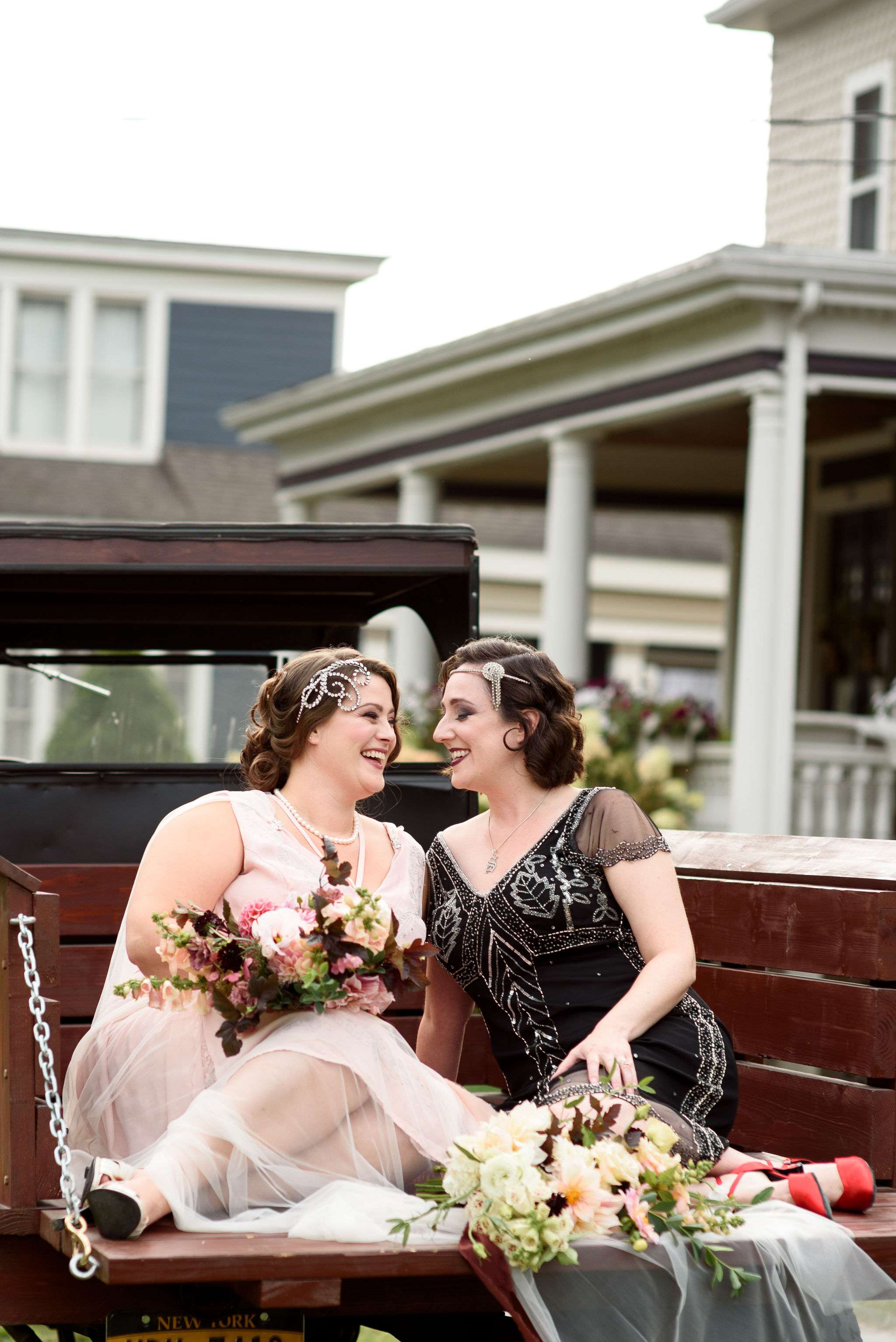 As we kick off 2020, I'm not sure I can think of a more perfect feature than this roaring 1920s themed vow renewal! And OMG is she a beauty! We feature quite a few vow renewals, but not often those of LGBTQ couples, so I was super excited to hear all about Kaitlin and Stephanie's love story. The day began life as a styled shoot, but they decided to renew their vows for real. They were married in Paris originally so wanted nods to this throughout too.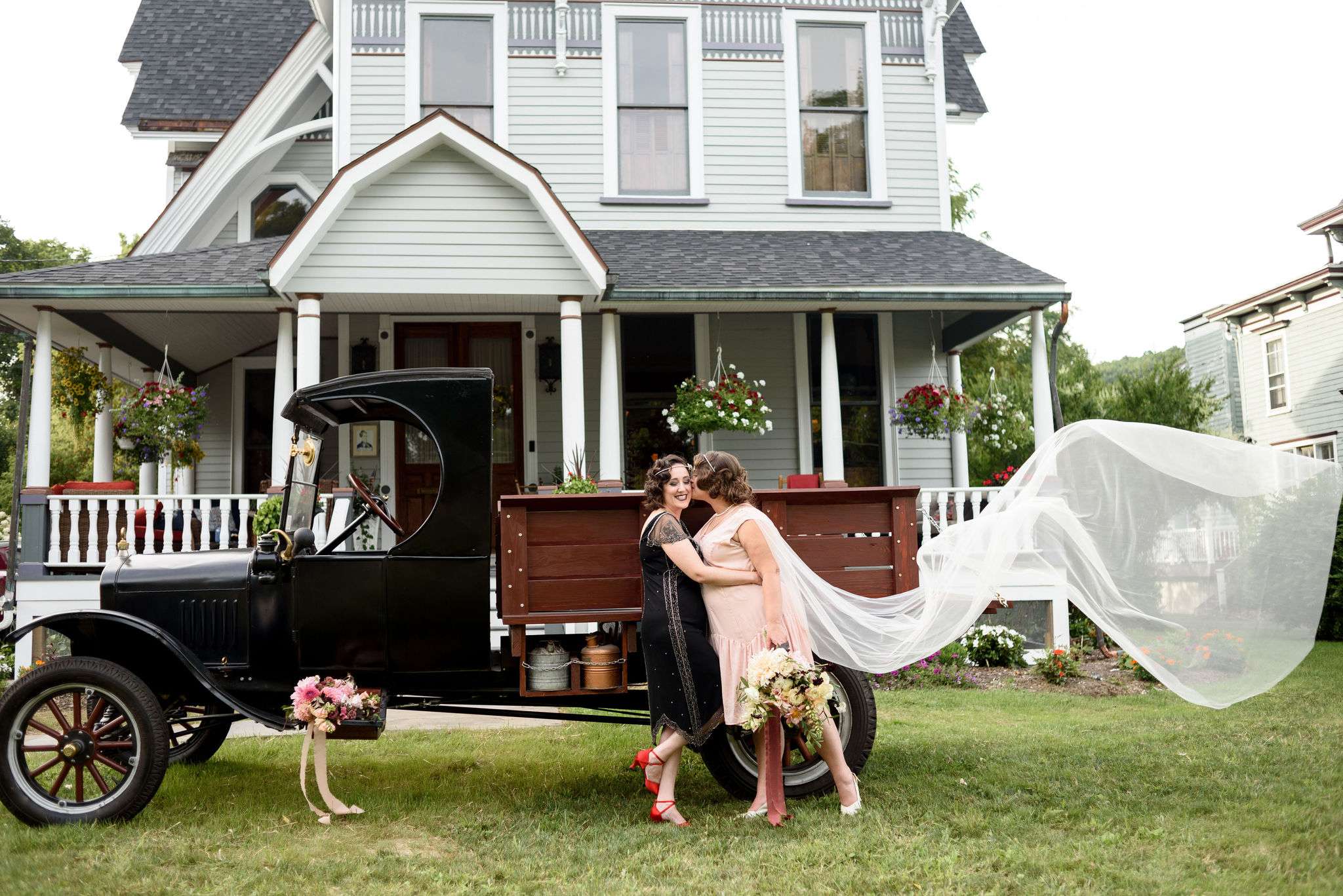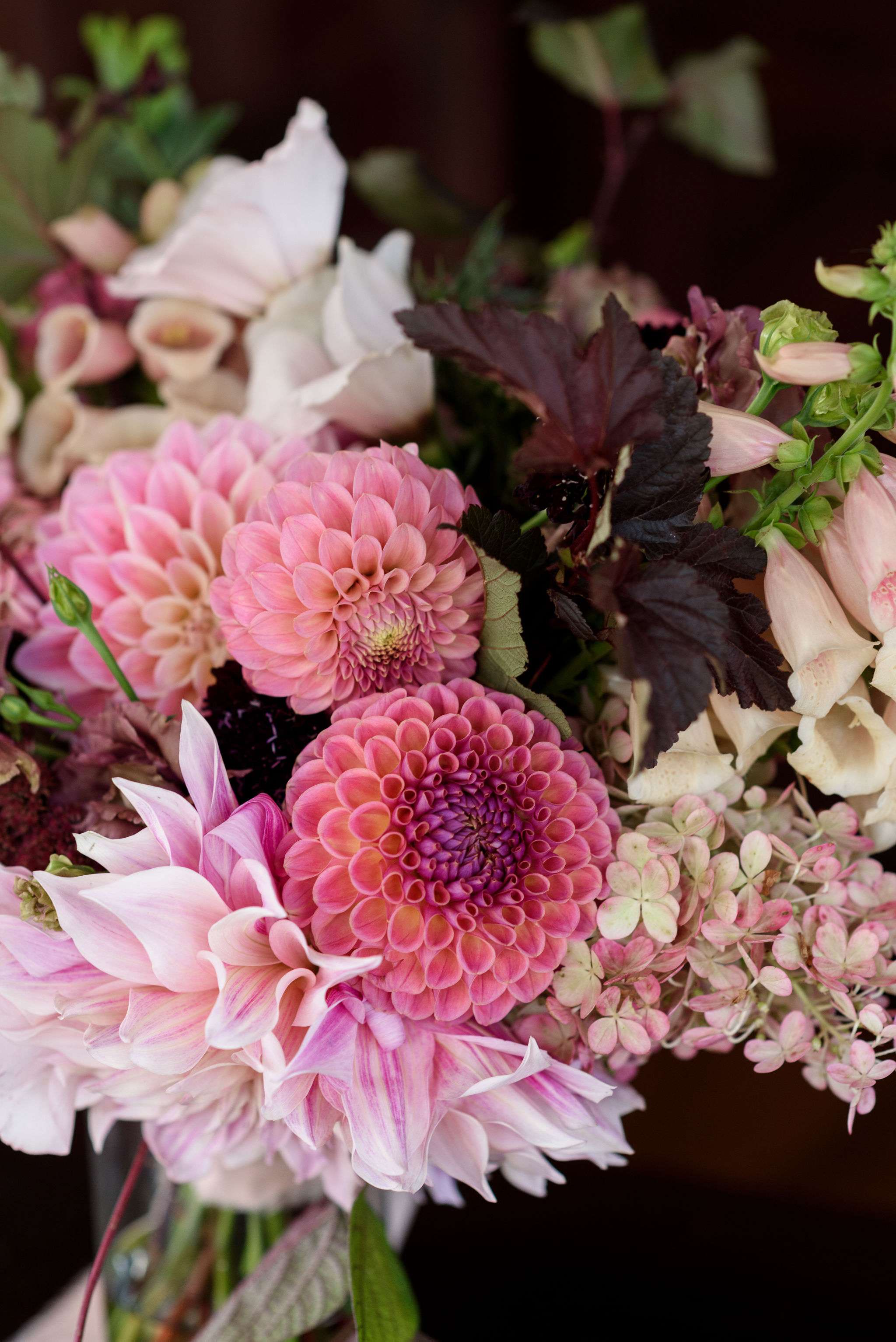 "We met at a theatre where we were both bartending in October of 2010", they began. "We instantly became good friends as we bonded over our love for musical theatre and teaching. In 2011, we both joined forces at a local high school drama program. At the time, Kaitlin was already in a long-term relationship with a woman and Stephanie was in and out of unhealthy relationships with troubled men. We knew that we faced a barrage of judgements and questions from our families and friends, and that there would be serious consequences if we made the choice to be together. We knew that this would literally change our lives as we knew them, yet we found the courage and together."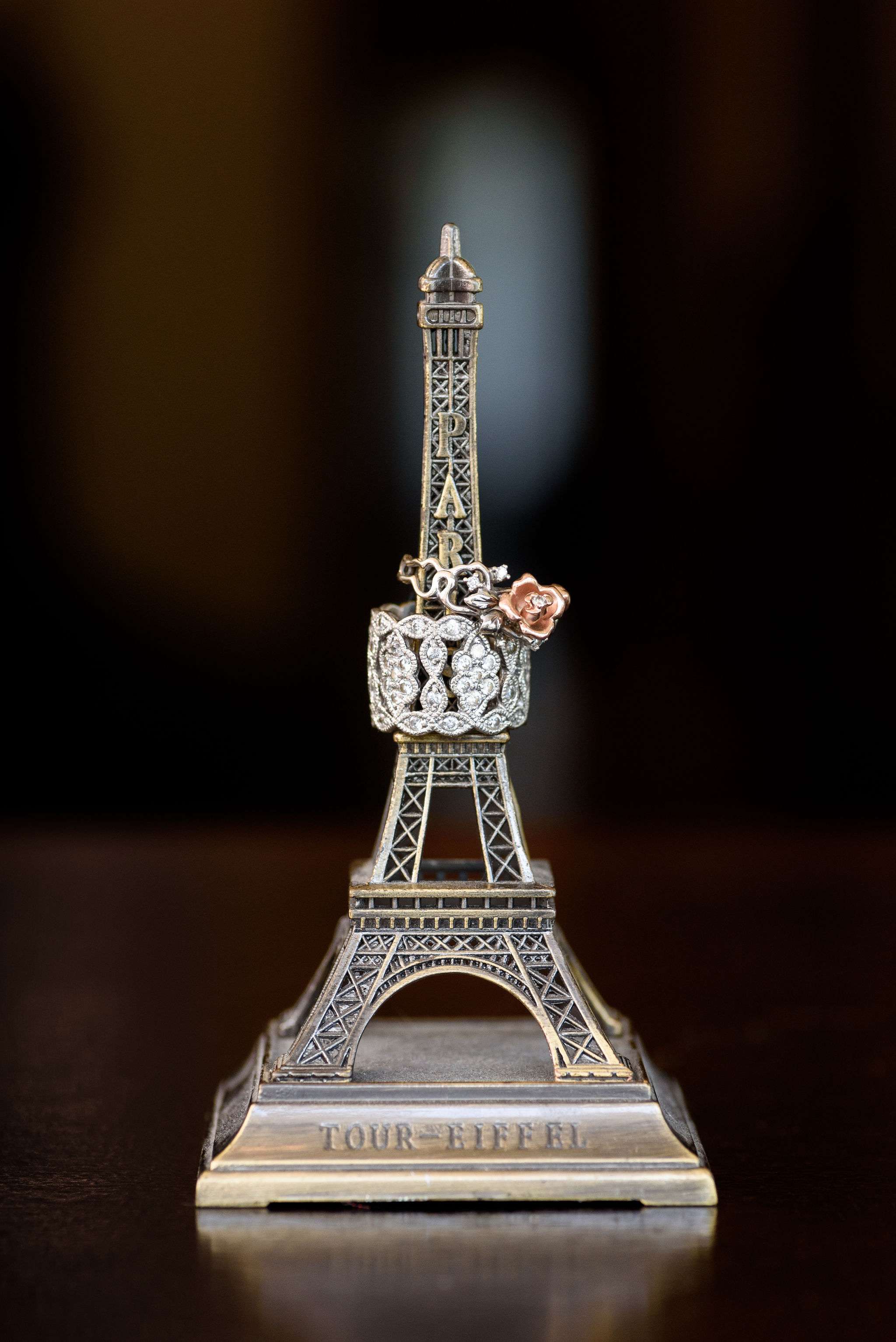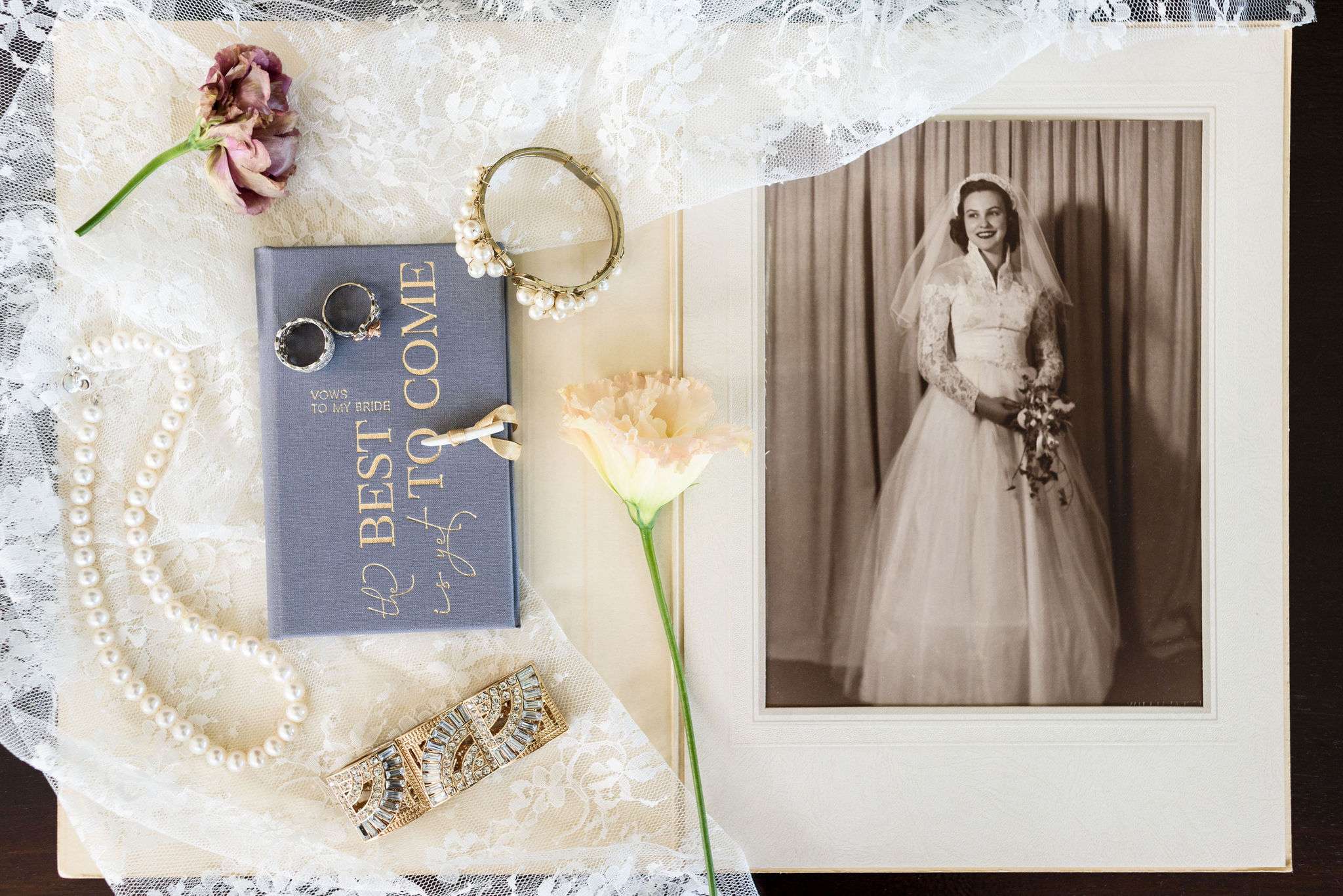 "A few months later, without support from our families, we took our nuptials into our own hands. In our thirties, with families that were not ready to celebrate our love and only a few dollars in the bank, we decided to skip the wedding and elope in Paris. With the love and financial support from the LGBT community choir we both sang in, a few beautiful souls – like MIchelle Wahila, our officiant, we spent four beautiful days in Paris that started with our union in front of the Eiffel Tower."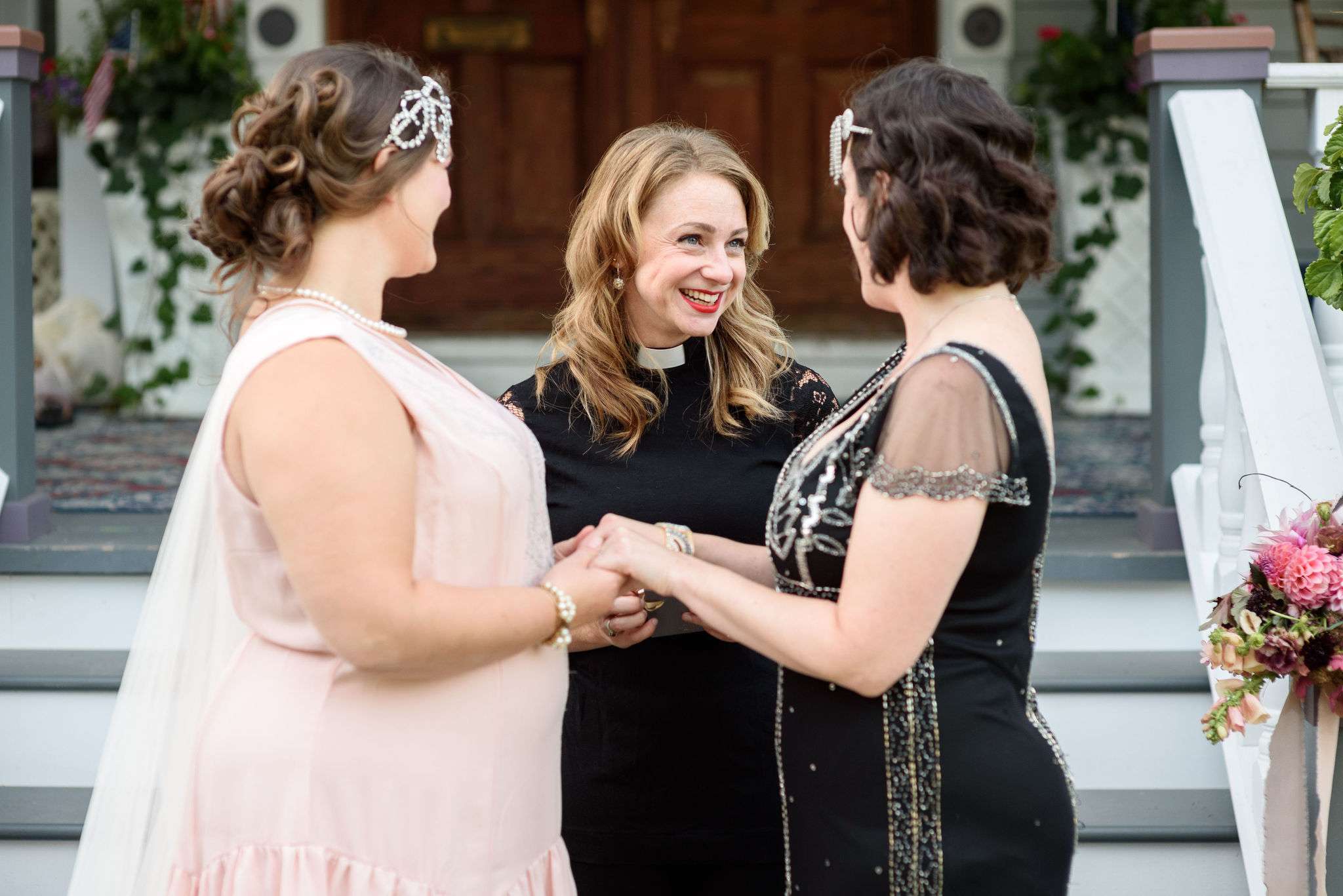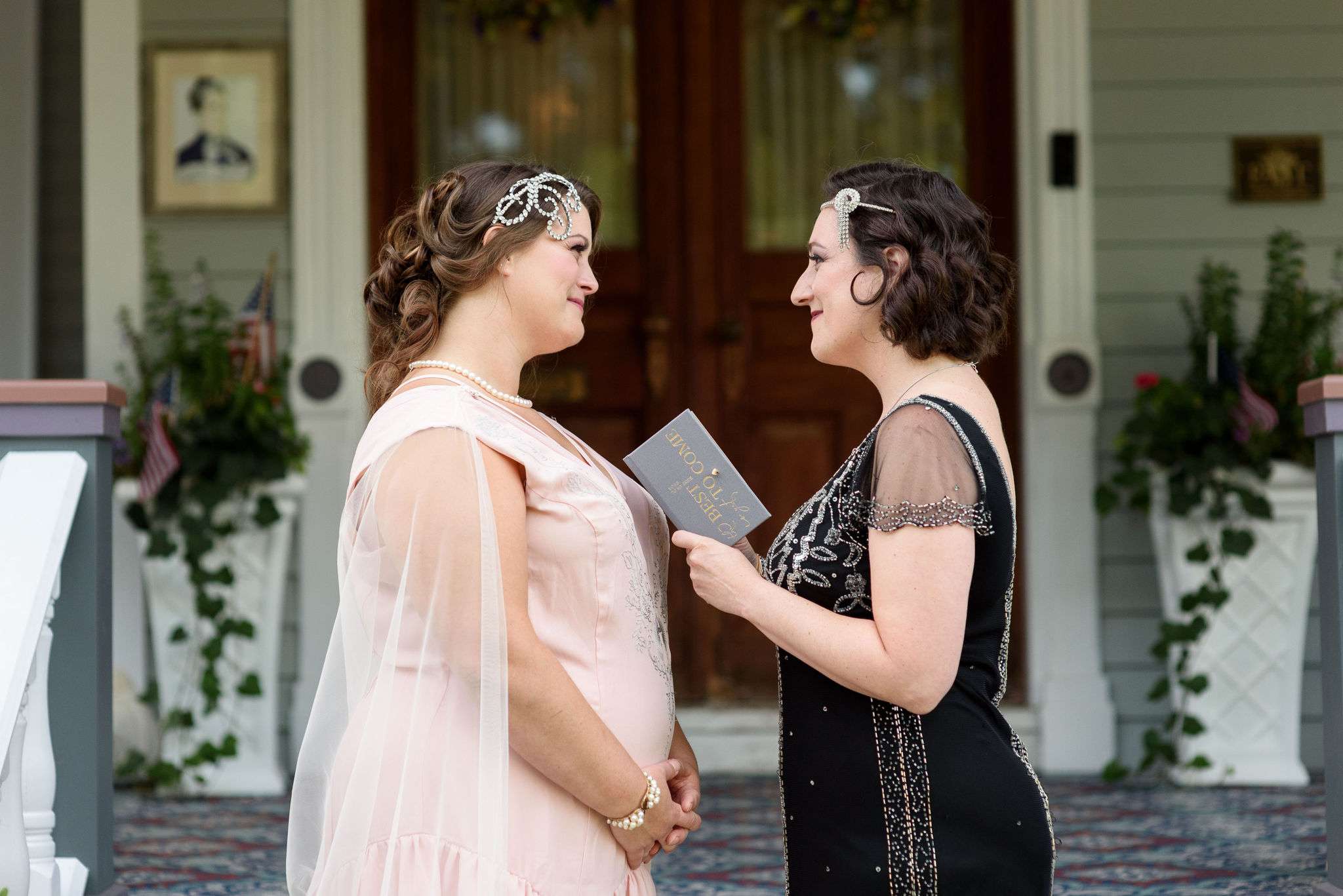 Fast forward to October 2019 and they decided to renew their vows, but this time back in the United States. They flew their original officiant, Michelle, over to perform and organise most of it too! "We had the perfect Paris wedding, so for a vow renewal, we did something a little different. We left it in Michelle's hands because it originally started as her dream of creating a styled shoot with two people who were different than the ones filling our Instagram feed. We love the 1920s, so when Michelle asked us if we were game…. OF COURSE!"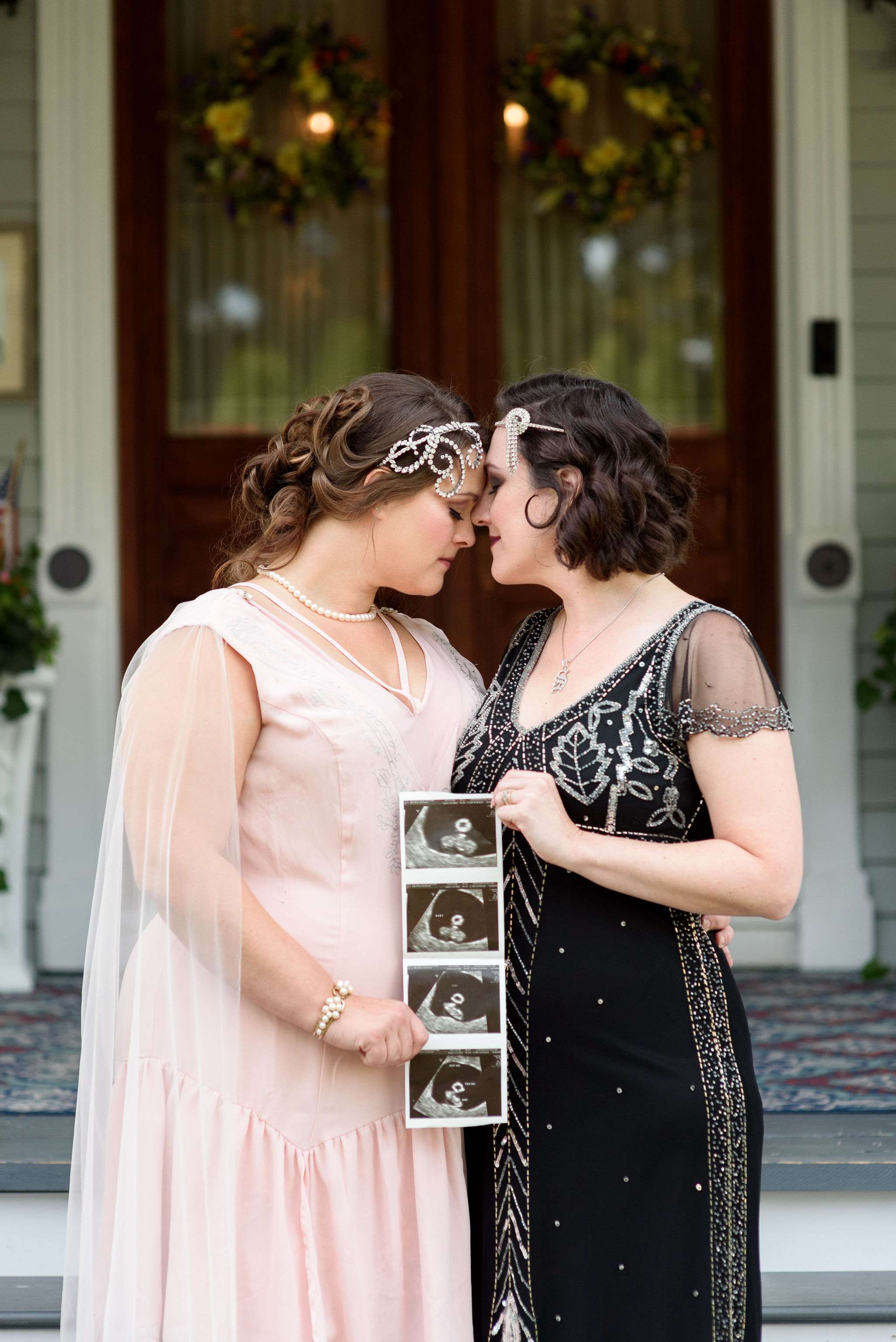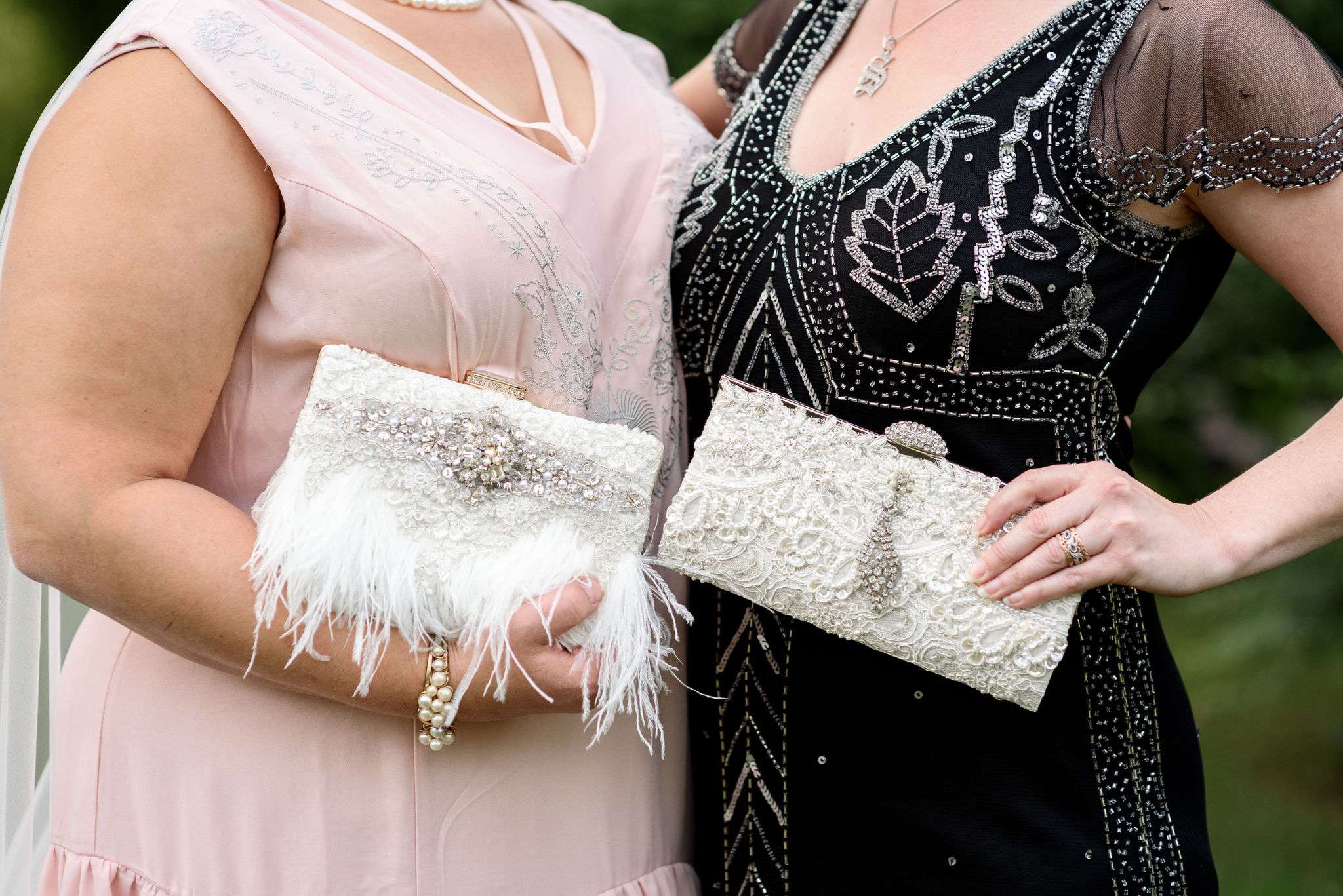 The day was held at Belva Lockwood Inn, Owego, NY. They used old family photos from as part of the decor. "It was so meaningful to be surrounded by loved ones in this way. We also brought with us various items from Paris to pull together our wedding and our vow renewal." They also hired a Model T car, a served autumnal treats such as toffee apples, a cinnamon flavoured drinks. Their dresses were ones they already owned, they wore the shoes they wore in their Paris wedding and added a few 1920s themed accessories to complete their looks.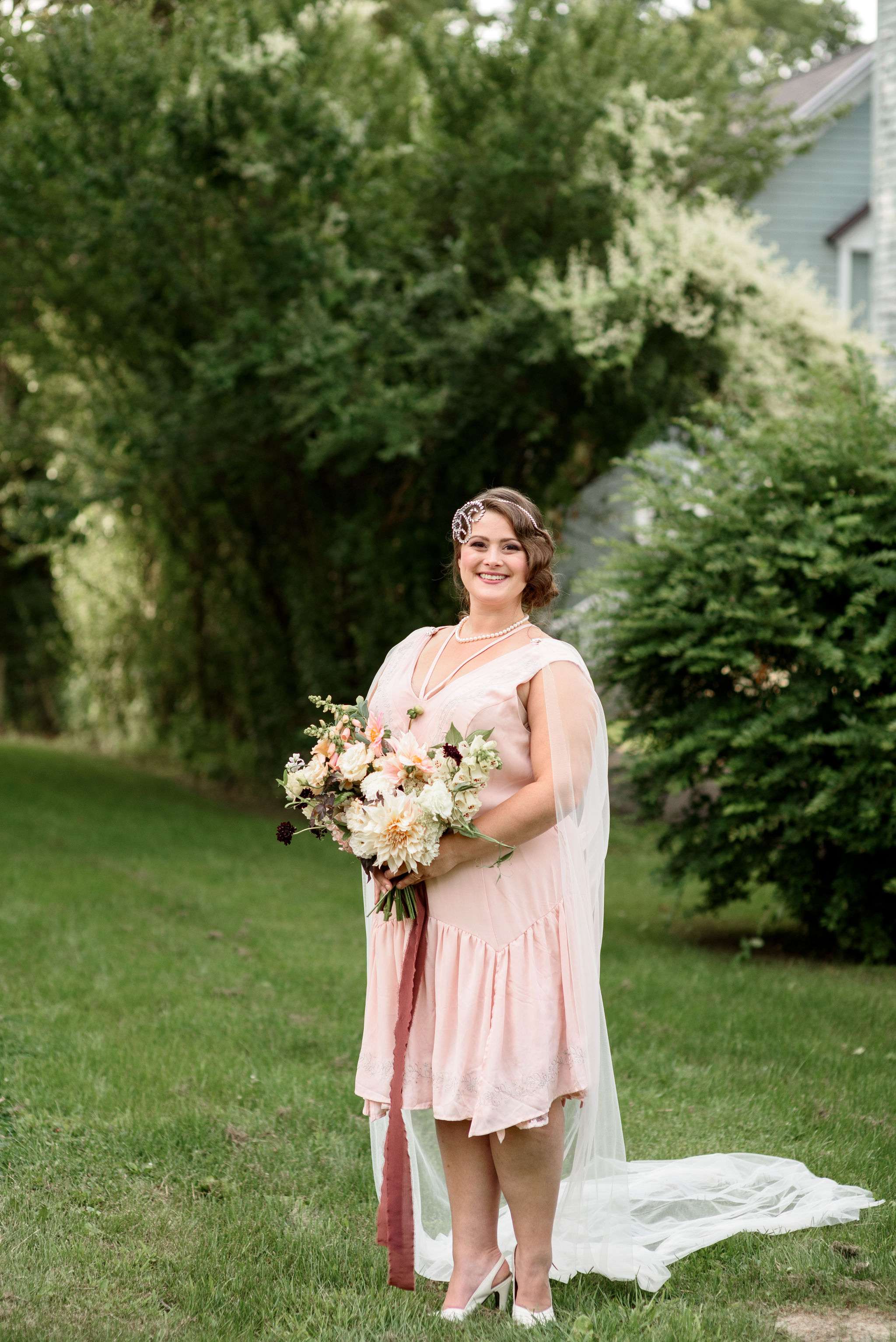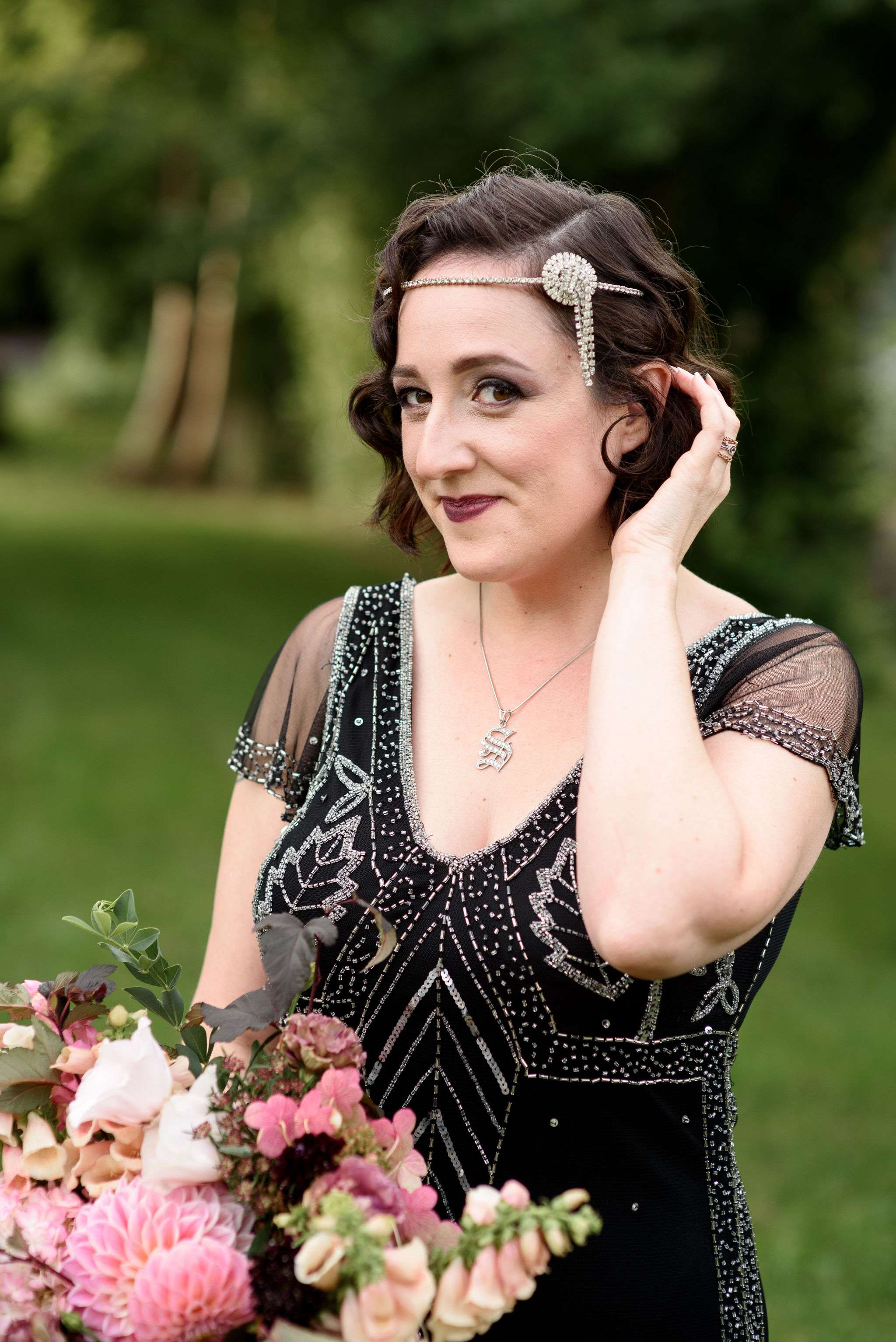 The ceremony itself was informal, but poignant, with them updating their original vows to reflect where they are in their lives now. "It was important for us to read our 'amended vows' with Michelle", they said. "In our original vows we had left out the tradition vows of 'for richer and poorer and in sickness and in health.' We joked that in our first few years of marriage that those vows are there for a reason. So it was really cathartic and heartwarming to get to add them in. Also, Michelle prayed over us and our baby. There were hugs and selfies at the end."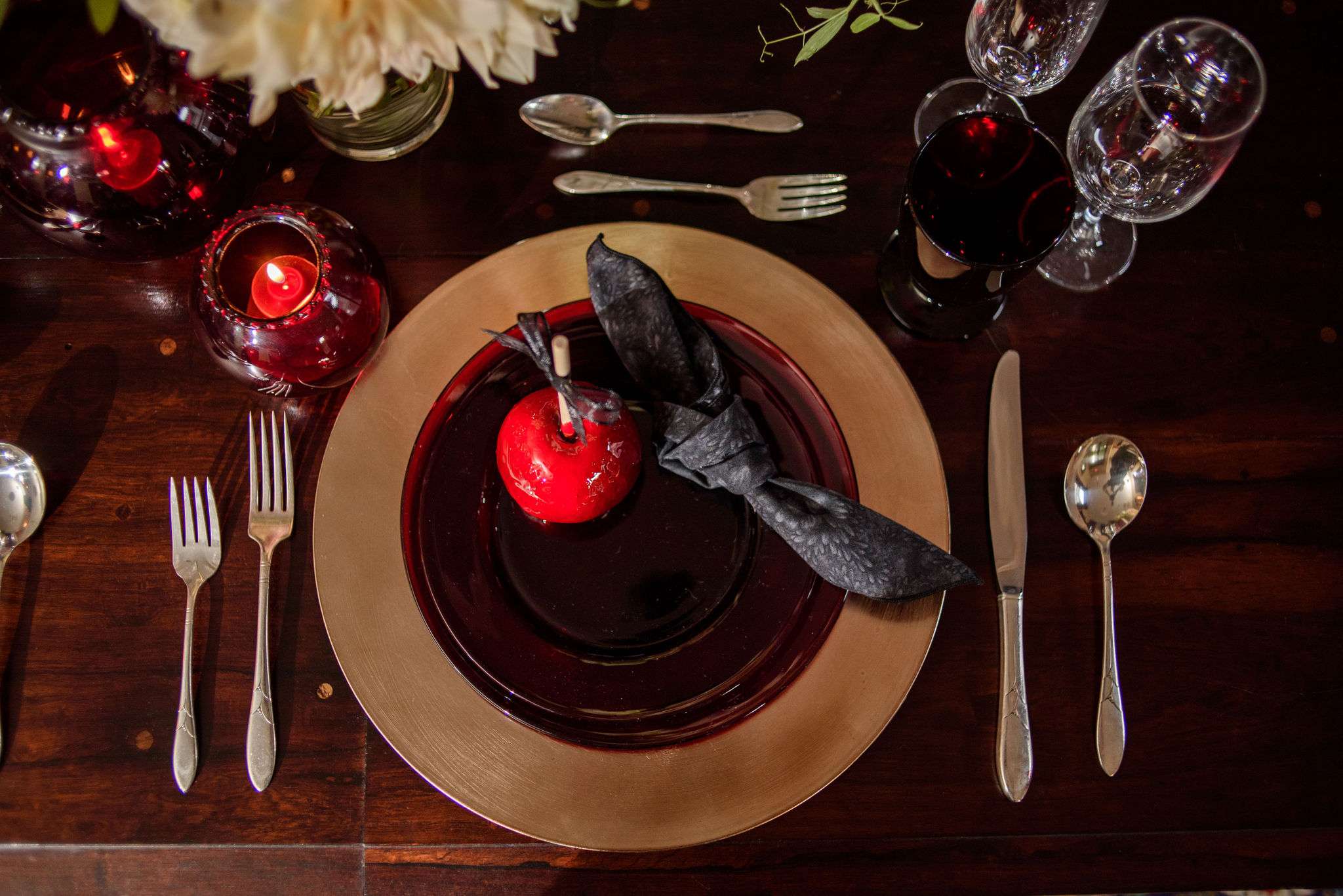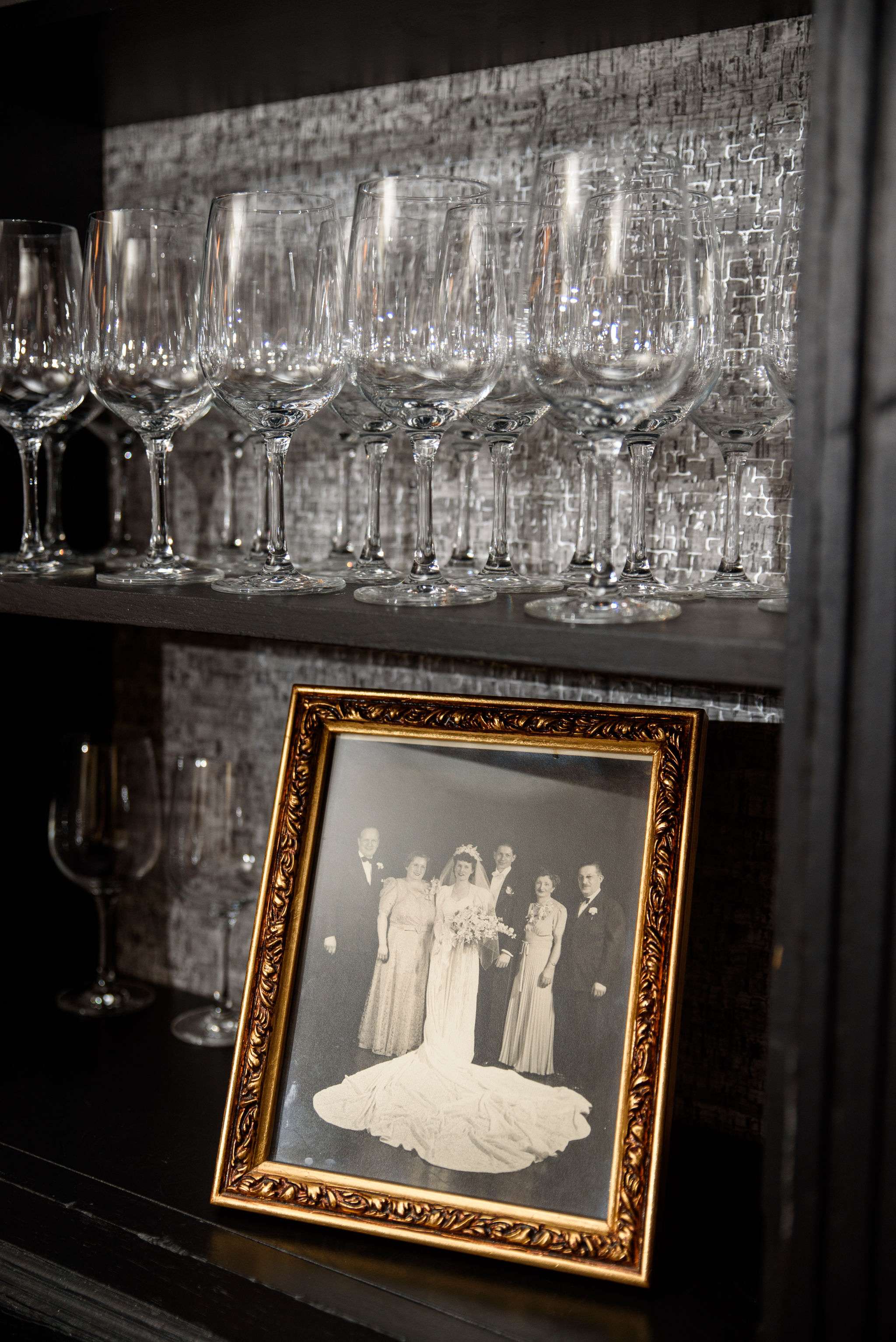 "Our advice to other couples would be that while all the beautiful details are so wonderful, the BEST part of all of this is truly spending that time with your loved one. These moments are for the couple, you and your partner – not the guests, or the parents or even the pictures. Because if you are really focused on what matters, the between the two of you, your photos will be gorgeous no matter where they are taken. When planning any kind of wedding or vow renewal or even baby shower – focus on what matters the most, the love between the two of you."