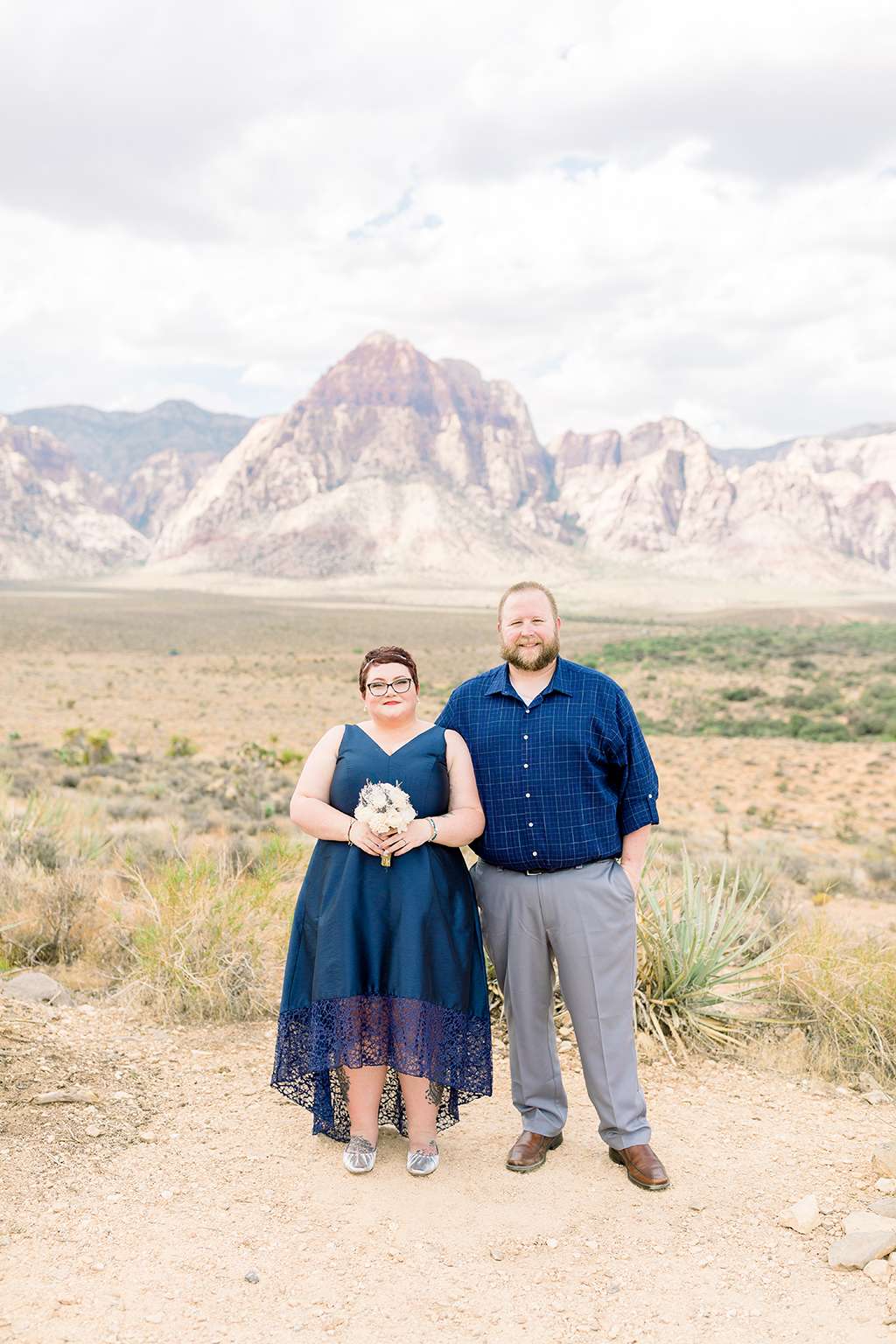 When Kiesha and Stephen originally got married a decade ago, only a handful of their loved ones were able to make it due to short notice and Keisha wore a Target clearance dress that wasn't her favourite. "Ever since, I've wanted a 'redo ' where we still keep things small and intimate, but I get a beautiful dress and we have everyone we love surrounding us!"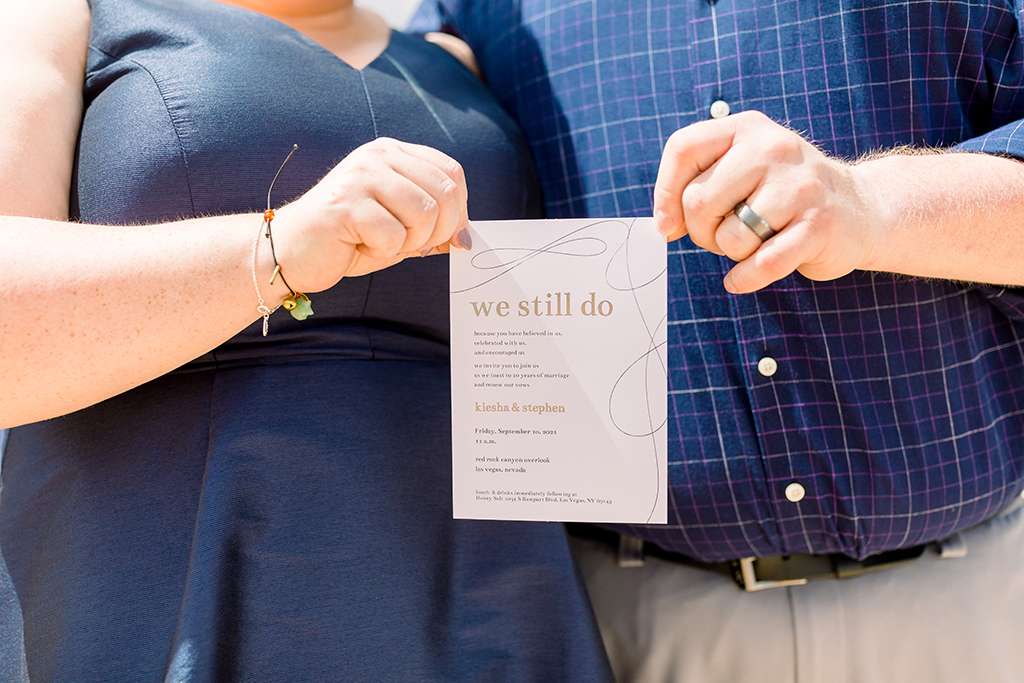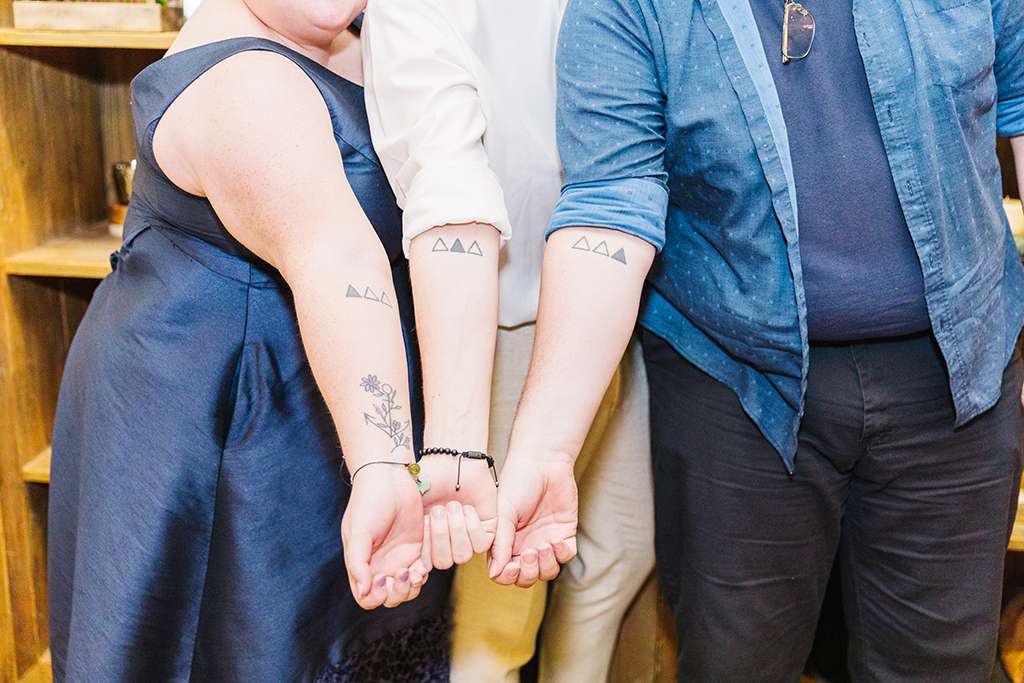 They didn't plan their day like a wedding; instead, they chose a ceremony location and knew that they wanted to pop a bottle of champagne to celebrate. The rest fell into place as reasons to keep the celebration going.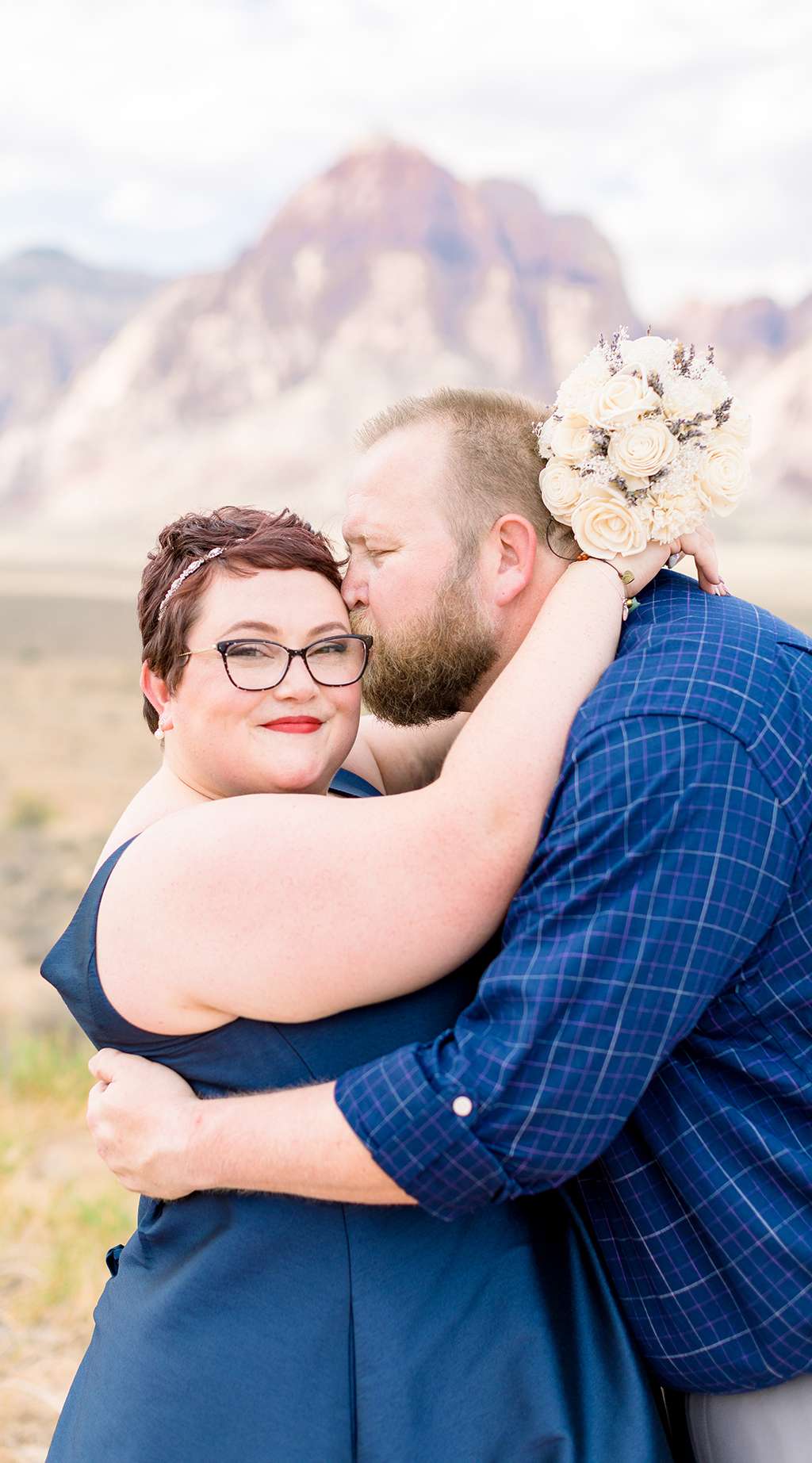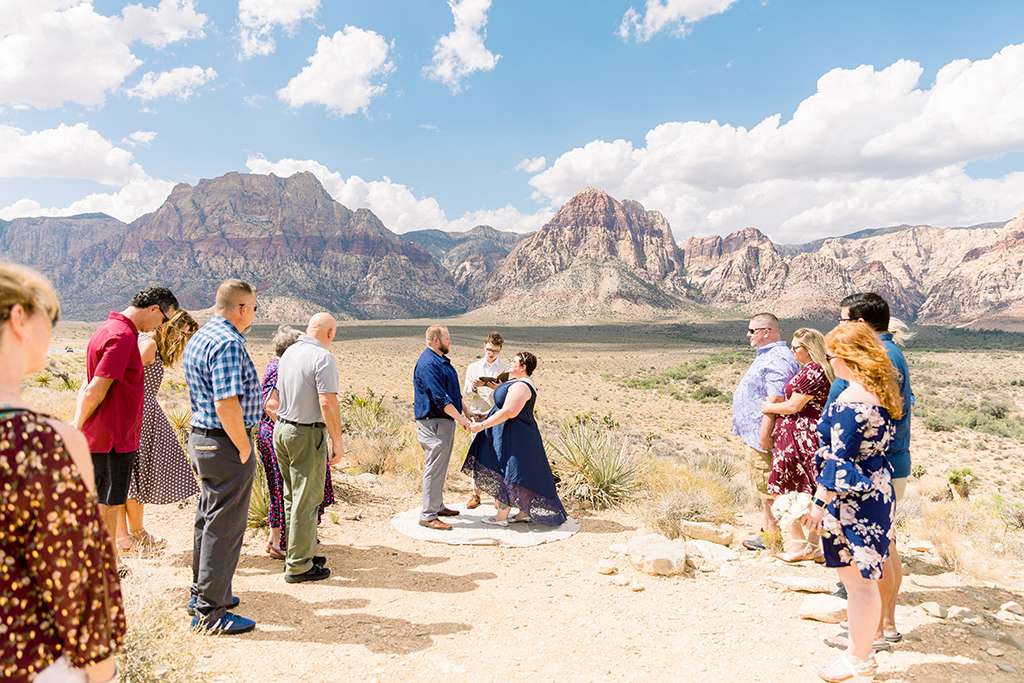 Kiesha chose a navy Monique Lhuiller dress for their renewal, with the brief of 'something she could twirl in'. She actually found it on ThredUp for $60 – a fraction of the $750 RRP! "I bought it immediately and kept my fingers crossed that it would be perfect. When it got here, I had the zipper replaced with a corset by a local alteration business and it was absolutely perfect and everything I'd hoped for."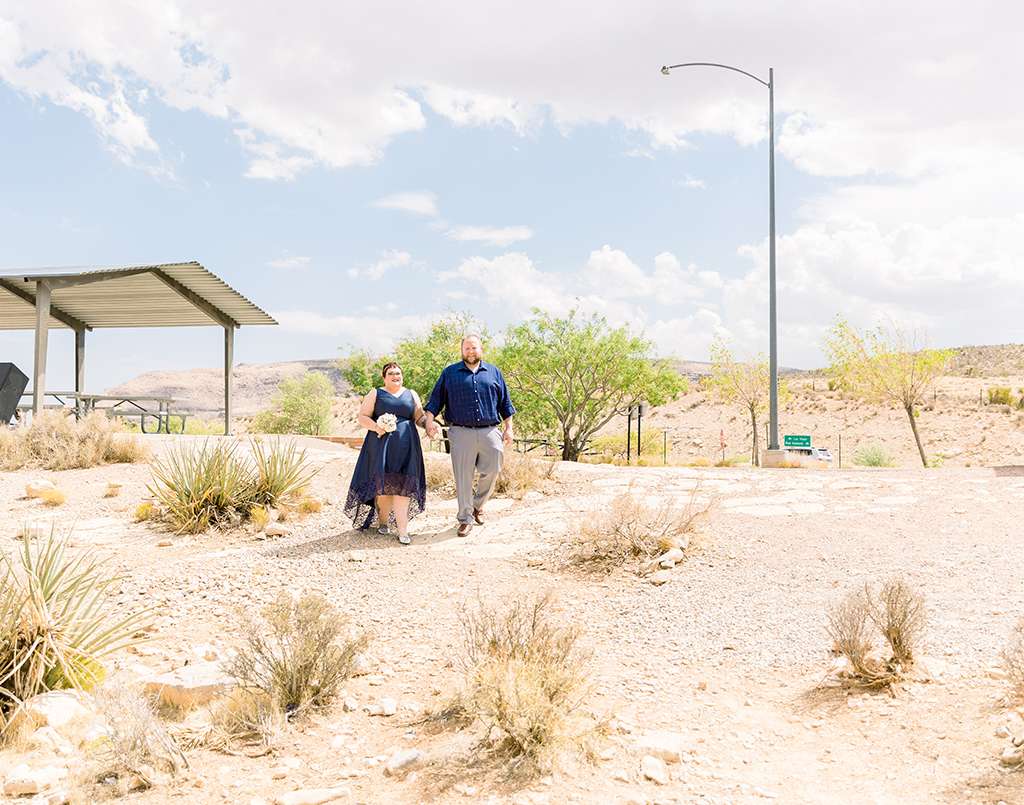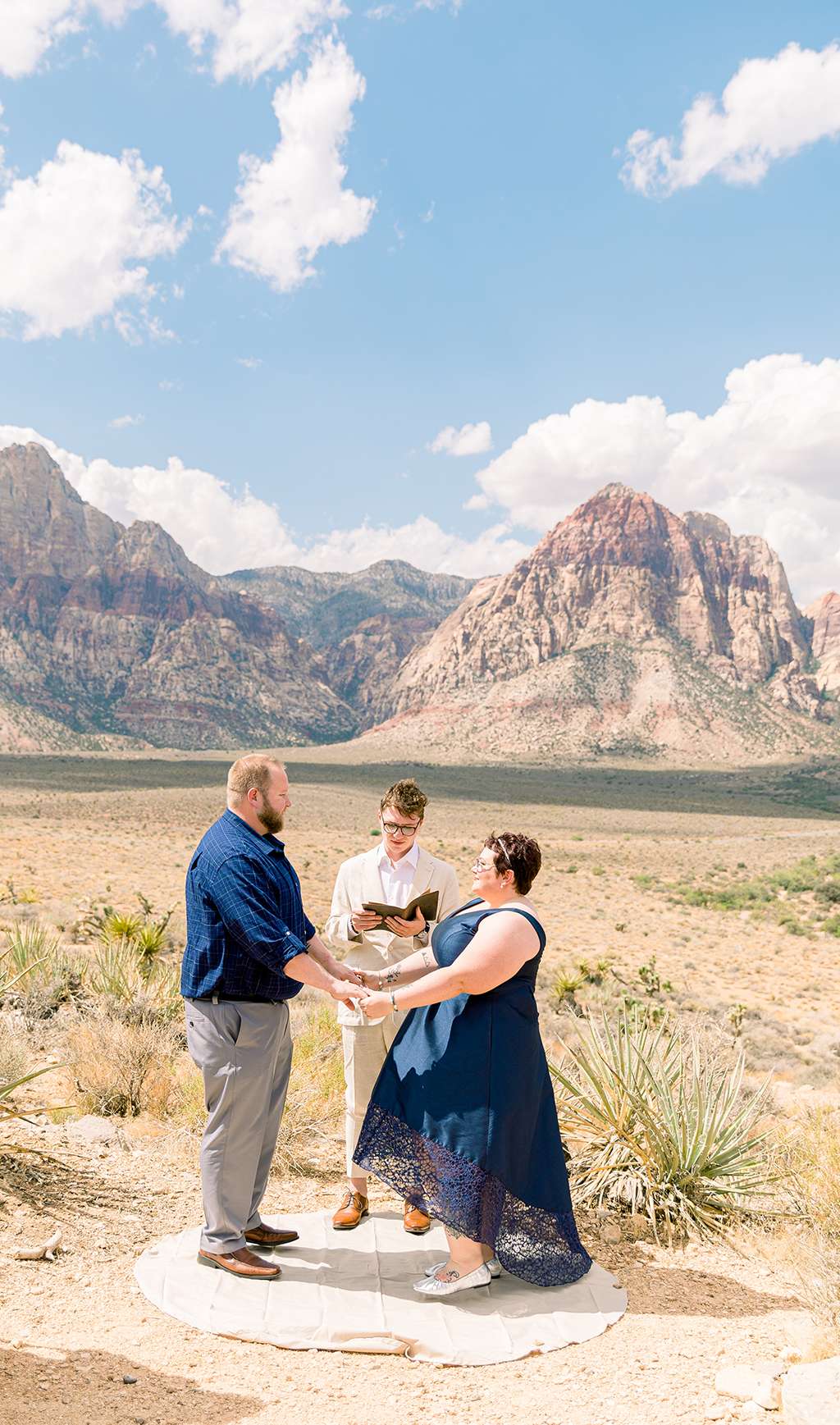 Their ceremony was intimate and breathtaking, with a beautiful, clear view of Red Rock Canyon. "Even though it was hot, there was a nice breeze and we could feel the love and joy from everyone around us." Afterwards they moved onto a celebration lunch at Honey Salt, which ended up being the biggest part of their $5,000 budget.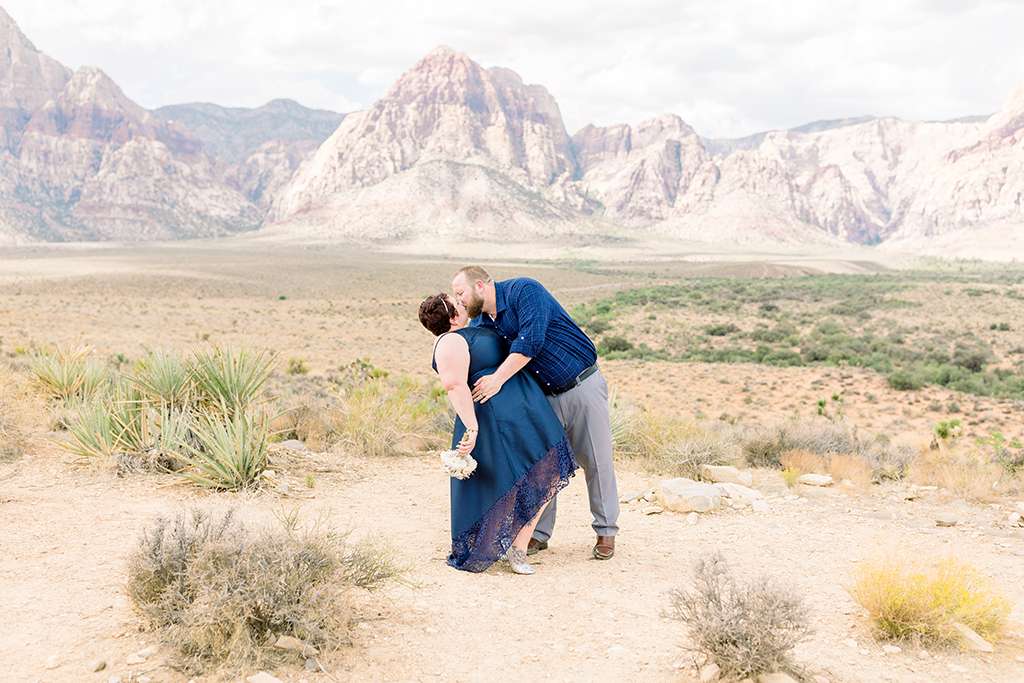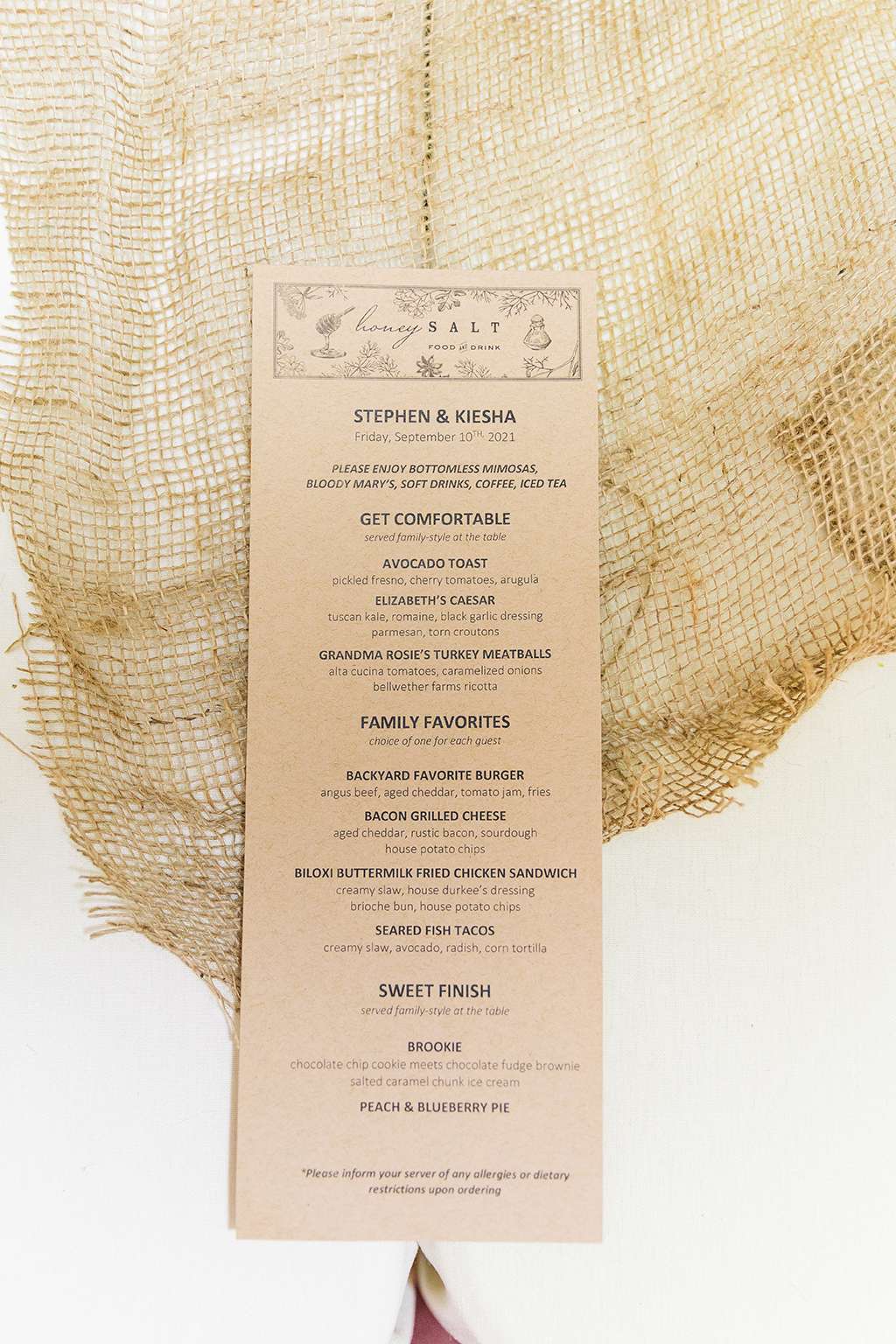 "Coming together to make sure the things we each thought were most important happened was our favourite part of planning our vow renewal," Kiesha told. "For me, that was the ceremony, and for Stephen, the celebration! Also the amount of love and support we received from everyone."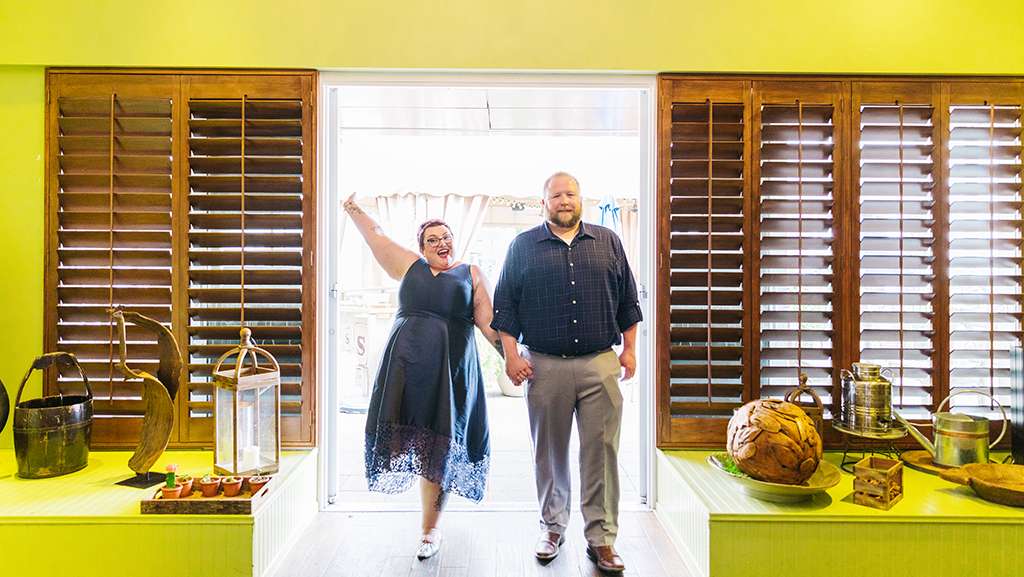 "Not being physically present in Vegas to see everything beforehand was quite difficult, but we chose experts to handle everything bar writing the place-cards which I did myself. Once you've decided what is most important for each of you and made sure that those things happen, everything else can fall away if needed and you'll still have the best time."