Planning a wedding wasn't really Chelsey and Richie's thing (they live out in the middle of nowhere in Alaska and don't even own a computer!) so they hired the planners at P3 Events who got to surprise them with the whole design of the day. The inspiration for the theme came from a 'Trippy Hippie' sticker their planner saw on a bicycle in San Francisco a few months earlier!
The venue was decked out with hanging florals and bohemian inspired furniture to give it a Woodstock festival vibe. As favours they gave their guests joints.
Chelsey wore a Rue De Seine bridal gown and was barefoot for most of the day. The day began with them driving out to the desert to do a first look, exchange gifts and their photos, and then took the limo back to their venue, A Simple Affair in Vegas, together.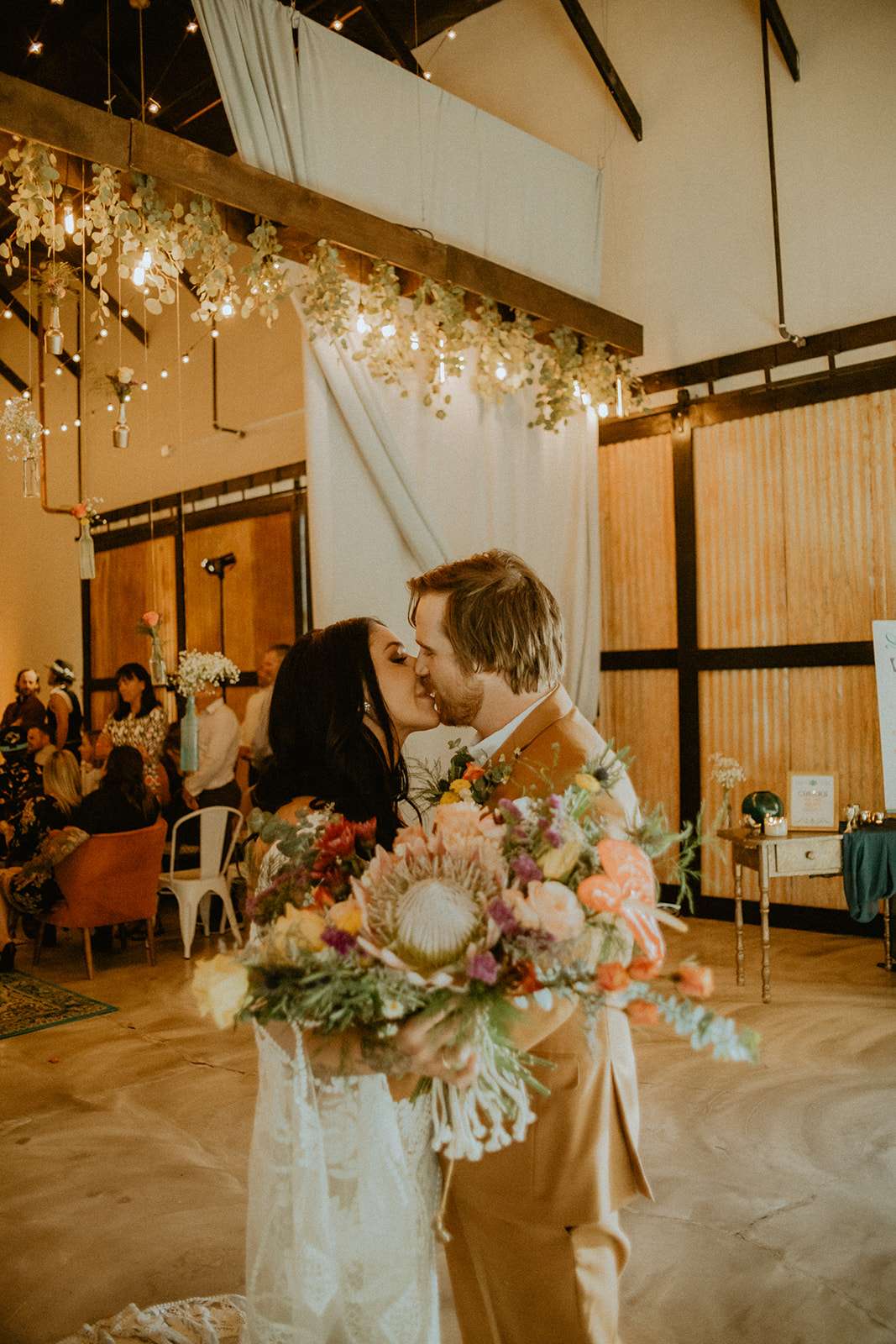 The bride walked down the aisle to Grow Old With You, from The Wedding Singer. As part of the ceremony they created a perfume creation to represent their unity – they combined two of their favourite scents into one bottle and created a stronger custom scent together.
After exchanging rings (where Richie surprised Chelsey with one he'd handmade out of gold which they had collected together while gold planning in the mountains of Alaska!) and saying their vows, they partied with their loved ones to EDM and house music. Guests were treated to gourmet pizzas with edible flowers. Chelsey and Richie then snuck away for a quick outfit change and some time together before joining the party.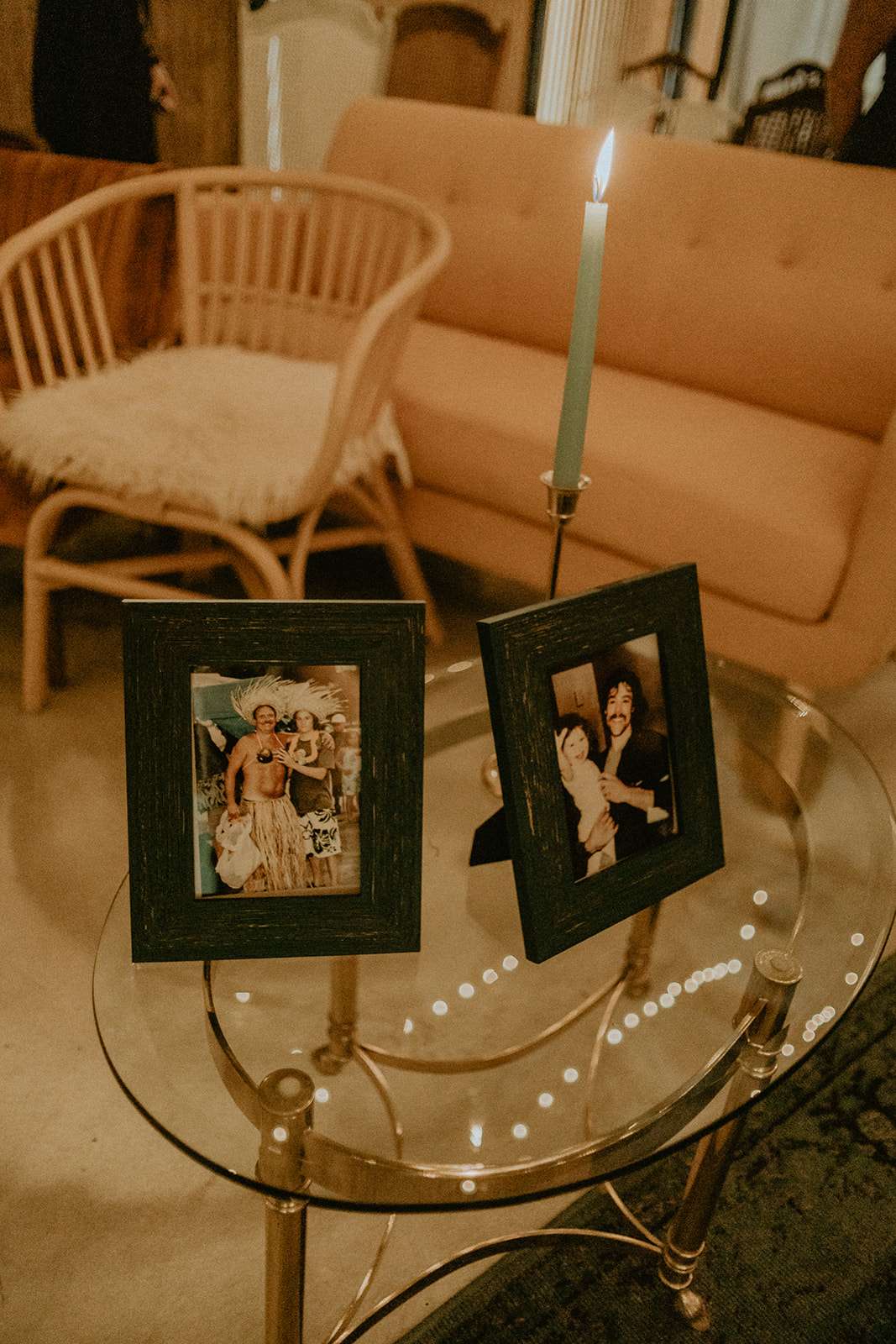 It was also important to Chelsey's that her late father was honoured in several different ways throughout the ceremony and reception. Richie gifted her a locket with a picture of her and her dad that she tied to her bouquet for the ceremony. Then, Richie's father walked down the aisle holding a picture of Chelsey's father and placing it on special table and lighting a candle they brought from Alaska. Lastly, Chelsey and Richie's cake table featured beautiful photos of Chelsey's father illuminated by candlelight.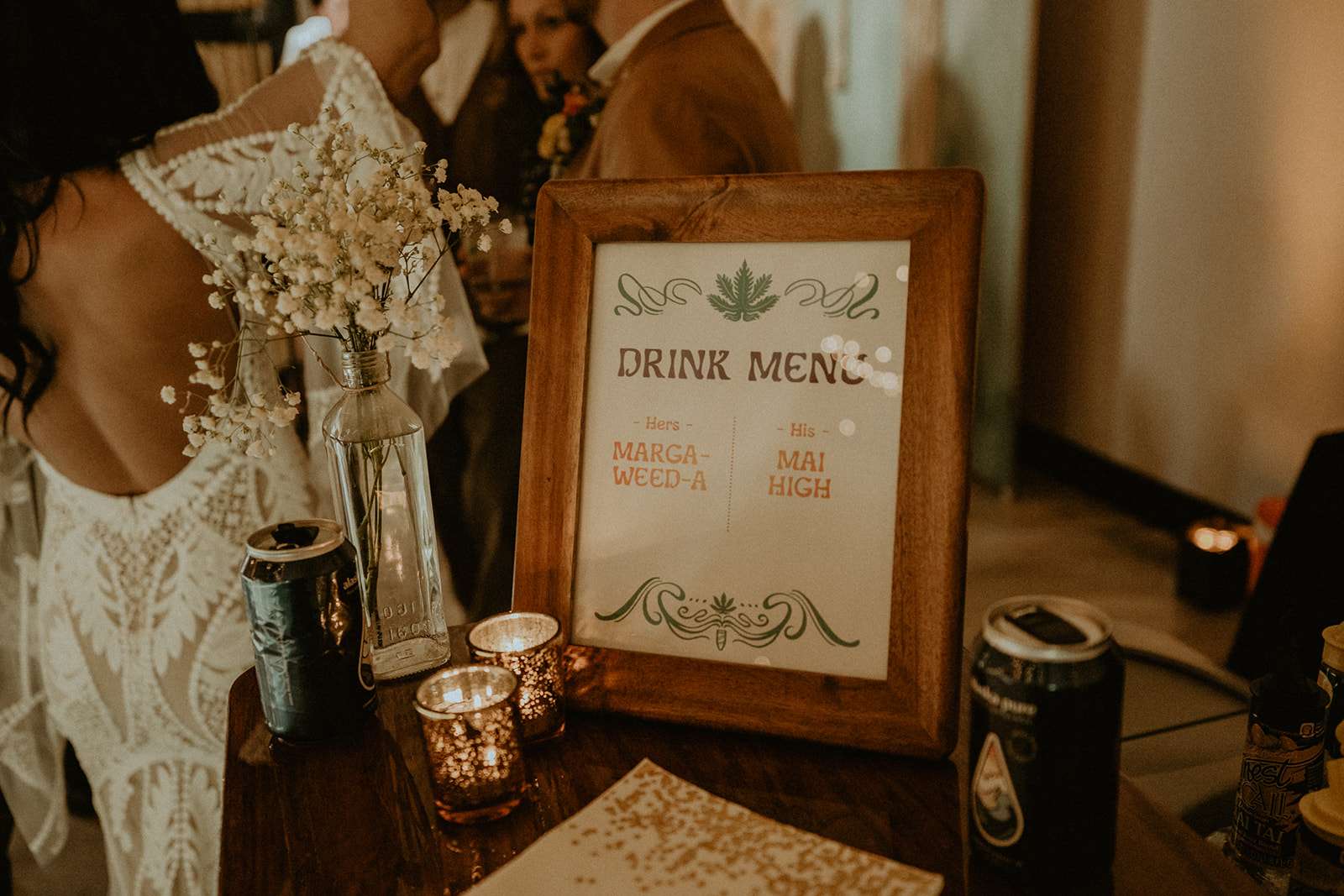 "Follow your first instincts about what YOU want", Chelsey advises. "Don't plan a wedding for your guests and family, plan a wedding for you!"