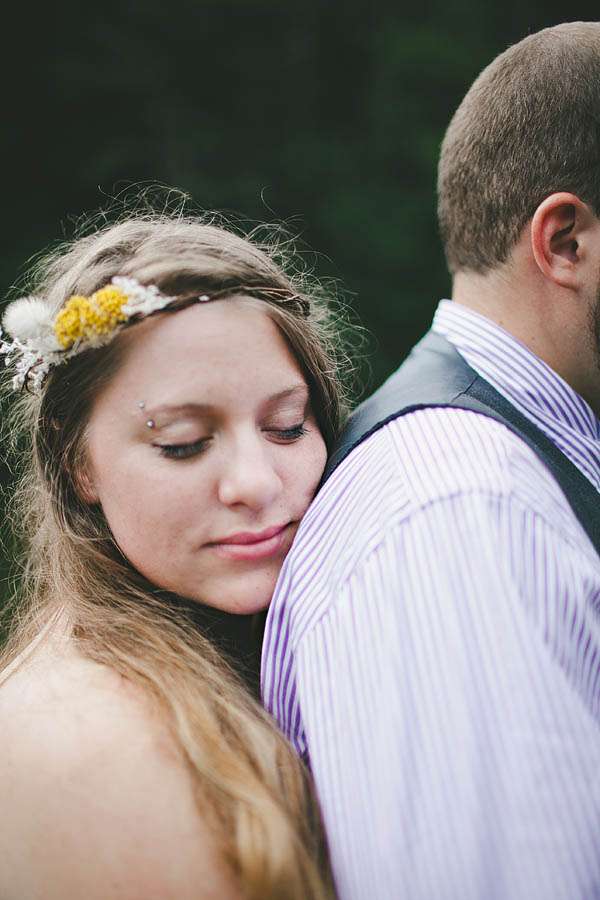 Tyler & Kristen were married at Camp Sky Ranch in Boone, NC. The inspiration for their day was a 'bohemian family cookout' with nods to the 'flower power' and 'peace & love' vibes of the 1960s. The barefoot bride wore a simple dress from Rosa Clara with vintage jewellery and a flower garland in her hair.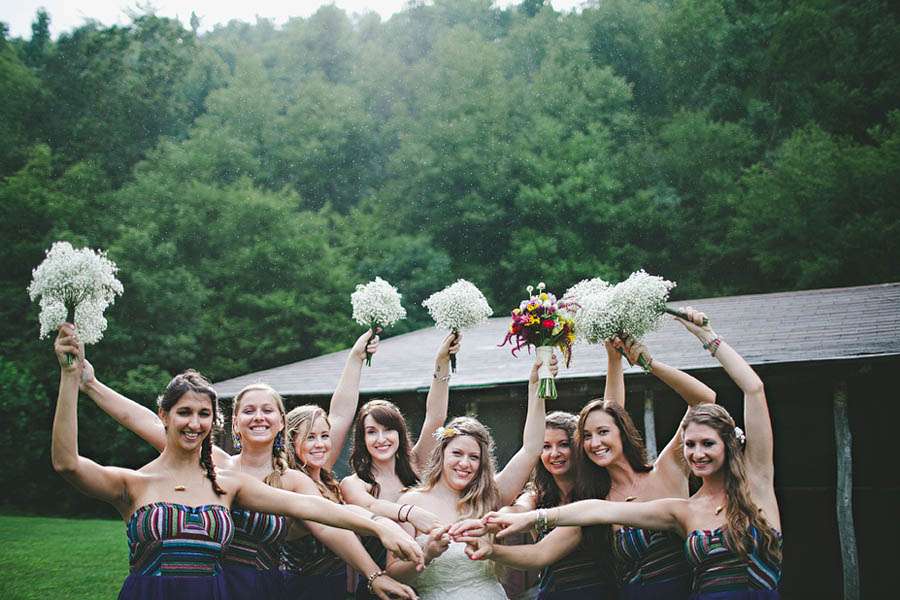 "I really wanted our wedding to evoke a feeling that our guests could sense as soon as they walked through the door", explained Kristen. "I wanted them to know how much we loved each other and our beautiful son Jude, and how important this day was for us: we were finally taking the final step in solidifying our family. I think once I committed to conveying this and stopped worrying about what I thought I was supposed to do, I really had so much fun planning the wedding. The 1960s were a big part of my inspiration. I love the bright psychedelic colors, the vintage band posters, and of course the flower power hippies. I really tried to take this and give it a thrifty rustic twist."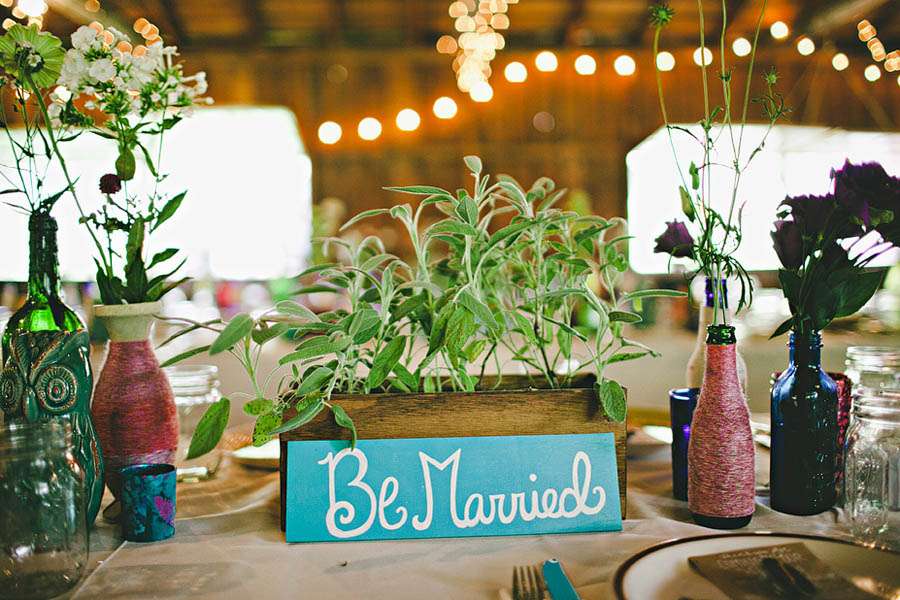 Kristen hand crafted as much of the wedding as possible, as she continued, "My philosophy was If I can't make it, thrift it. I started planning a year ahead of time which I spent scouring thrift stores and flea markets for green, cobalt blue and turquoise jars, bottles and vases. I found some awesome blown glass pieces that brought in my psychedelic swirl vision. I also rapped over 30 bottles with yarn which I loved and got so many compliments on. My stepdad made all of the wooden planters which I filled with sage rosemary and lavender. My bridesmaids made favors for our guests which were plat pots, covered in fabric and then filled with herb seeds, local soaps from my hometown and a hand-drawn map of Blowing Rock, NC where we were married."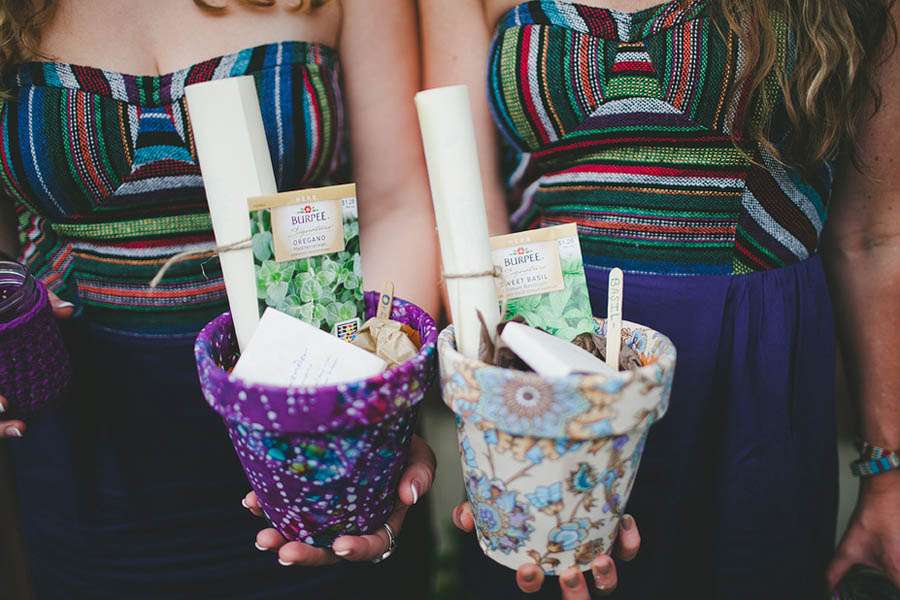 Utterly beautiful. Thank you to Tyler & Kristen and their fabulous photographer Emily Chidester for sharing with us today.
Supporting Cast
Photography Credit: Emily Chidester Photography
Venue: Camp Sky Ranch
Bride's Dress: Rosa Clara
Bride's Headpiece: Three Little Birds
Bridesmaid's Dresses: Urban Outfitters
Bridesmaid's Necklaces: One Eyed Dog 
Cake: DIY
Cake Topper: Savage Artworks
Flowers: Shady Grove Gardens & Springvine Design by Deedie Springer
DJ: All The Right Grooves
Stationery: printouts from weddingchicks.com
Caterers: The Gamekeeper