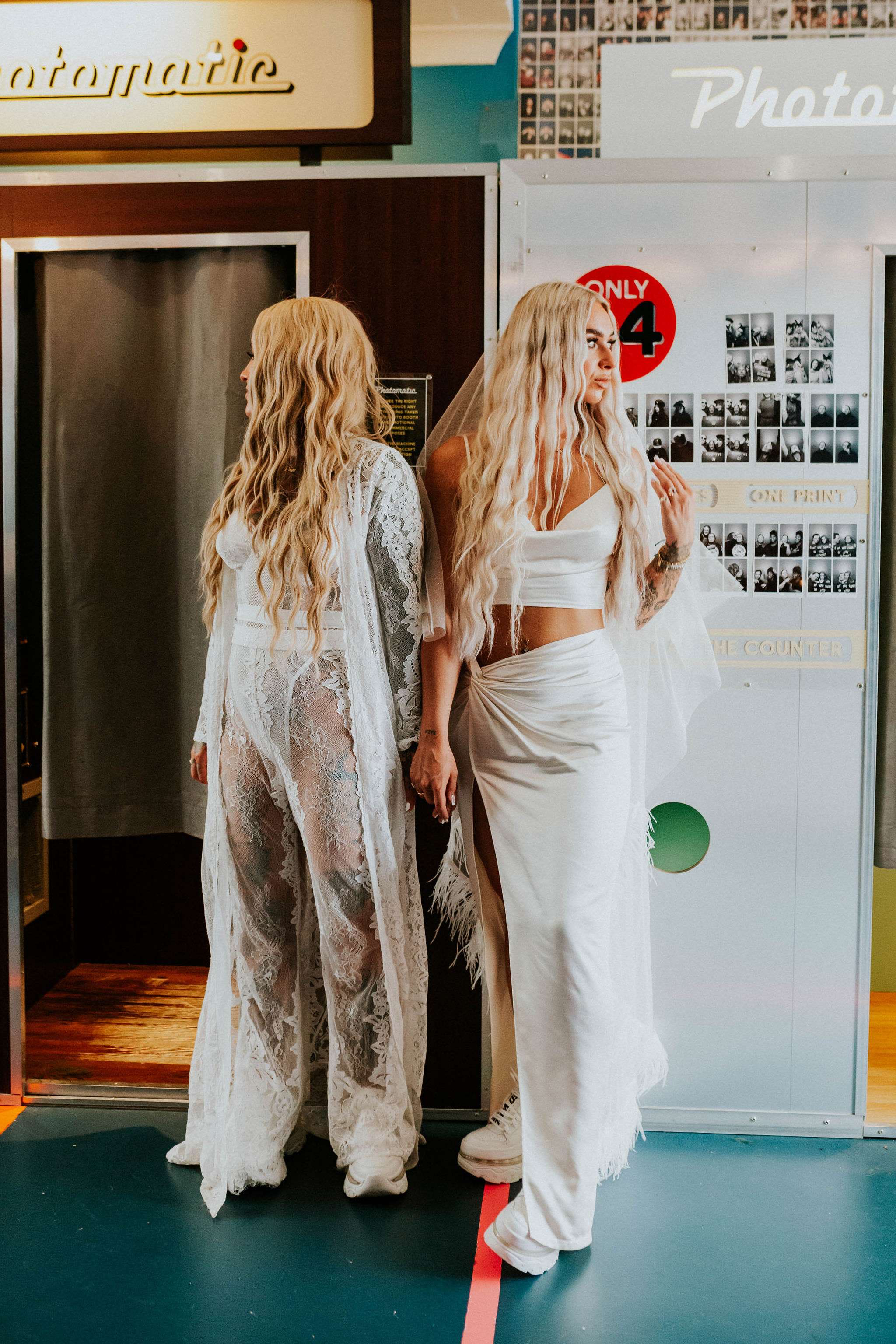 They met when Jade moved to Strafford-Upon-Avon and, after responding to an ad for a house share, moved in with Cara and her then-girlfriend. They were married in summer 2021 in Brighton, where they'd also gotten engaged.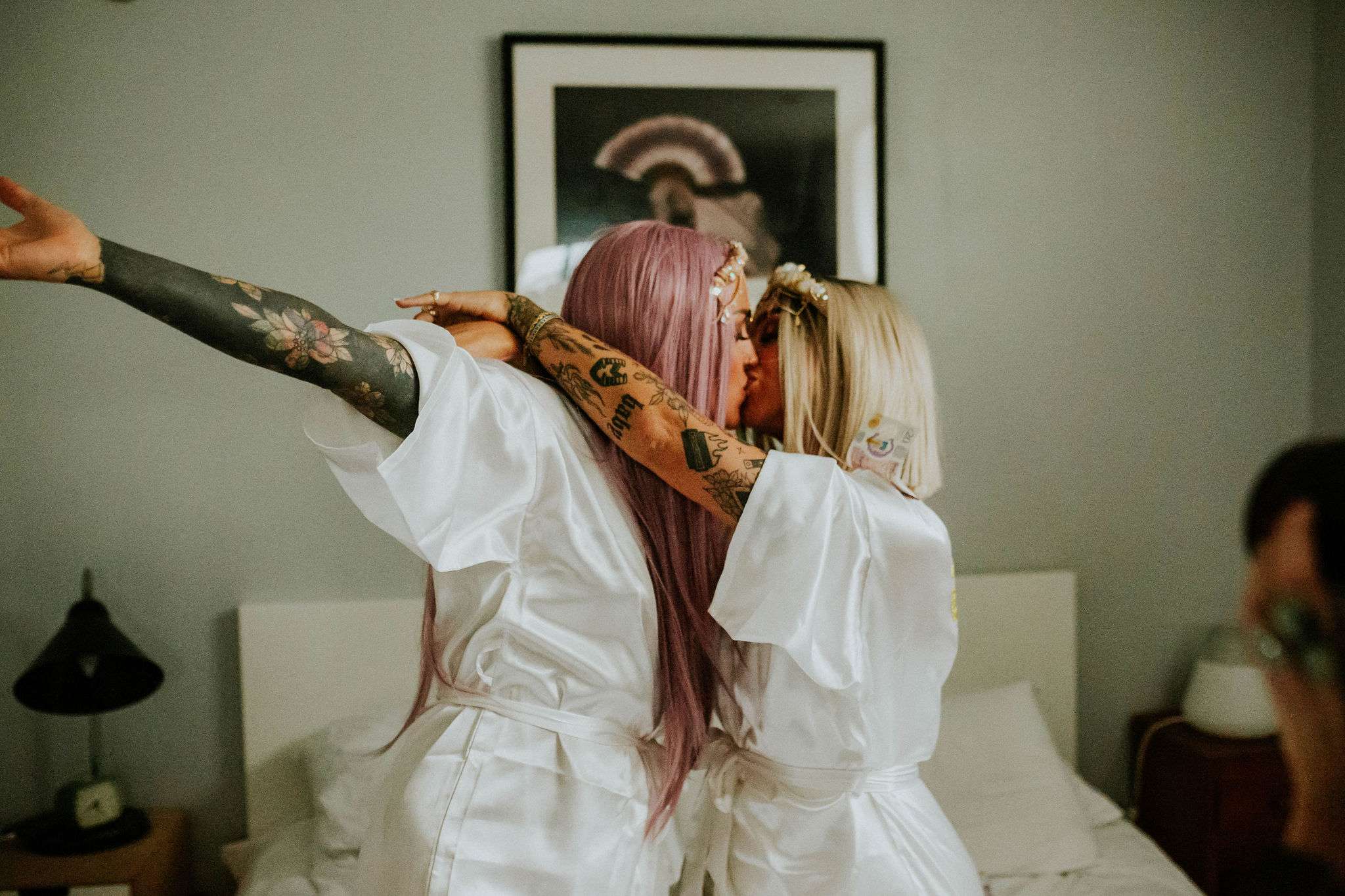 With a budget of £6k, they wanted their day to feel fun and to not cost a bomb. They didn't opt for traditional outfits, choosing things which felt much more 'them', and prioritised the photography and video, spending the biggest chunk of their budget on these to make sure they were exactly what they wanted. "We wanted a typical Vegas style wedding, 'in and out' vows and then for it to be all about FUN!" they told us.
The ceremony was short and sweet, just how they wanted it. Guests arrived to Love from NGC by Tanerélle and their dads walked them both down the aisle separately to La Vie En Rose by Daniela Andrade. They also both had 'La Vie En Rose' inscribed in their custom-made engagement rings.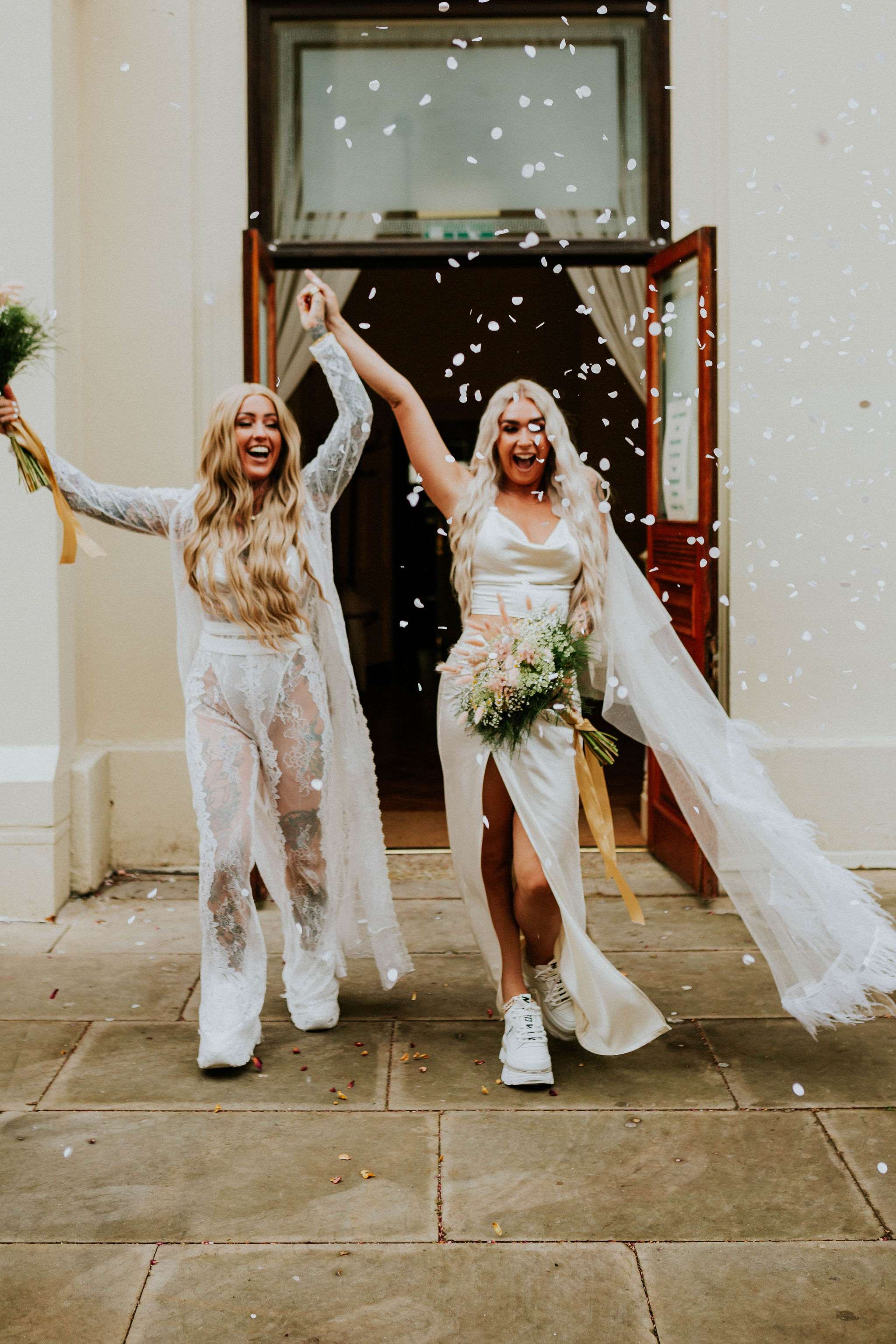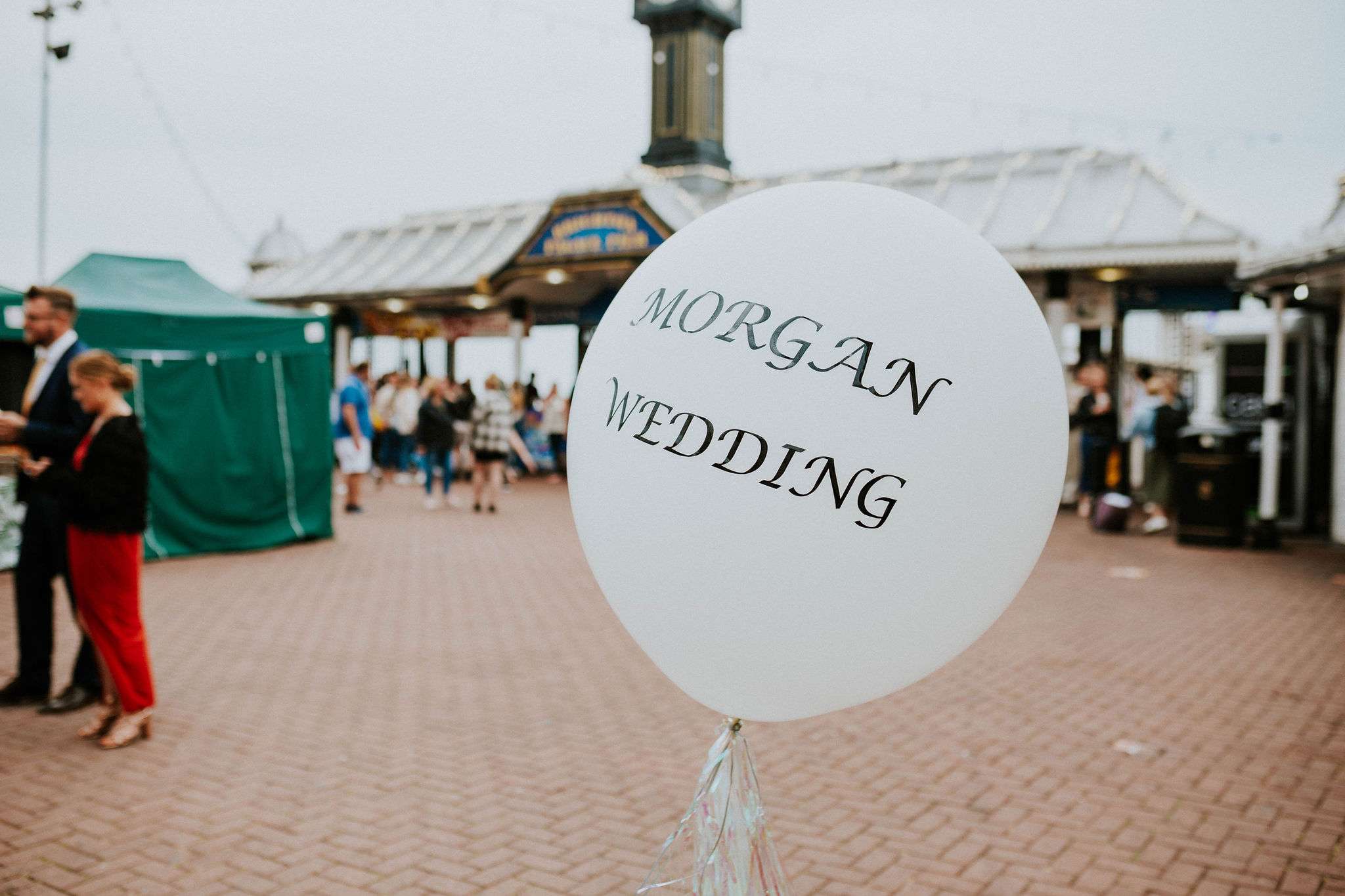 "We wanted our day to be less 'wedding' and more just all of the things we LOVE to do, but with our favourite people there to do them with us", Jade continued. "Cara and I got ready together and then got an Uber with our best man, Leon, to meet all of our guests at the pier to walk to the town hall. We had drinks at a photo booth shop after the ceremony, the wedding meal was at a street food hall where everyone could choose what they wanted and then a big party later with drag queens, drinks and dancing! We had Polaroid and disposable cameras on every table for everyone, drag bingo and a band! After the night ended a lot of us got push bikes and cycled down Brighton seafront – it was just the most relaxed, best day ever!"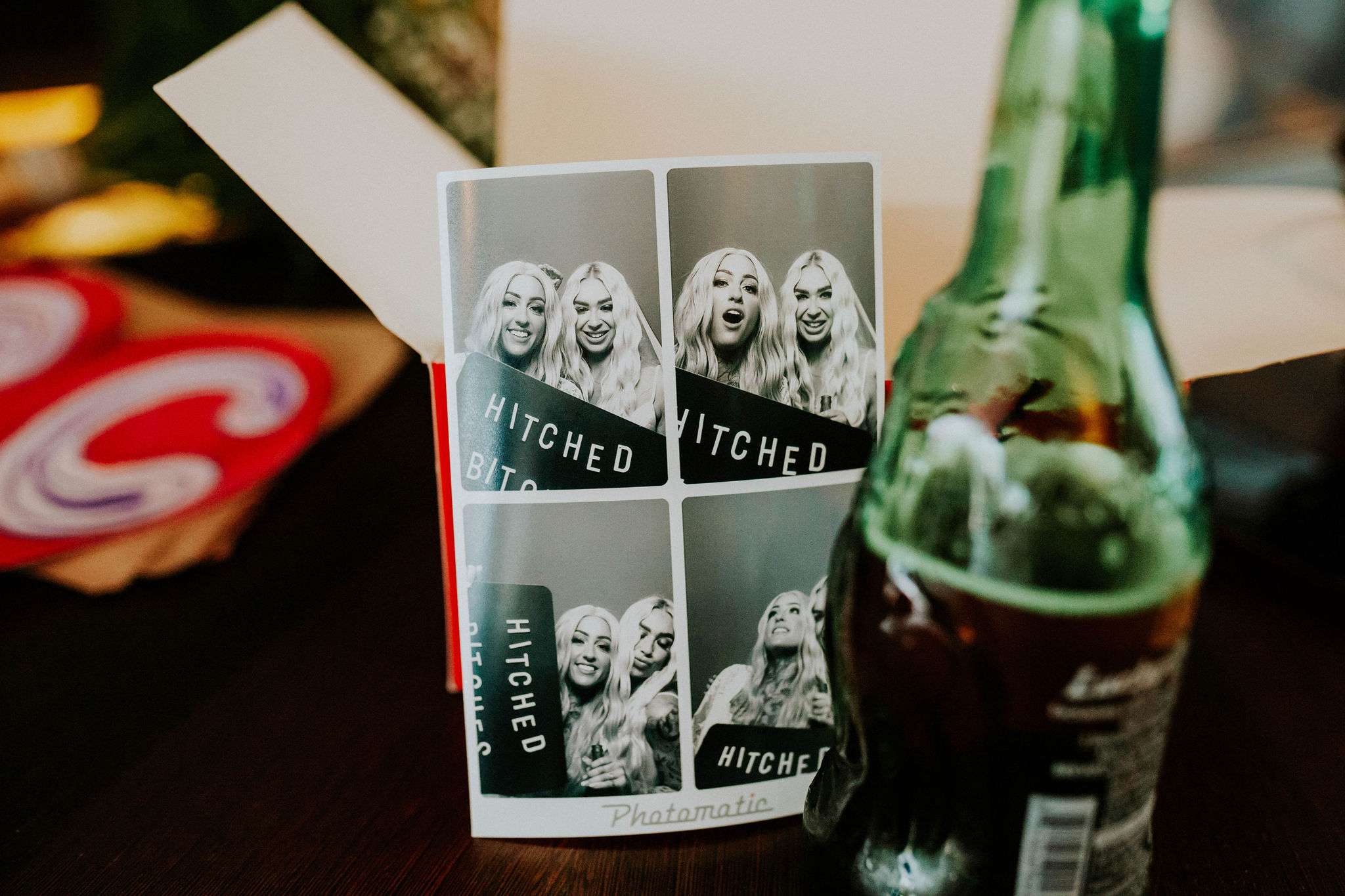 "EVERYONE is going to have an opinion and actually, it doesn't matter as long as you are happy", they continued. "Our original plan was to get married in Barcelona and it was a nightmare! Everything from trying to plan our vibe to budget was an issue – we even found a celebrant who refused to marry us because we were both female. COVID was also horrific, we kept having to change our date and at the last minute had to cut our ceremony numbers due to restrictions – it all worked out perfectly in the end though."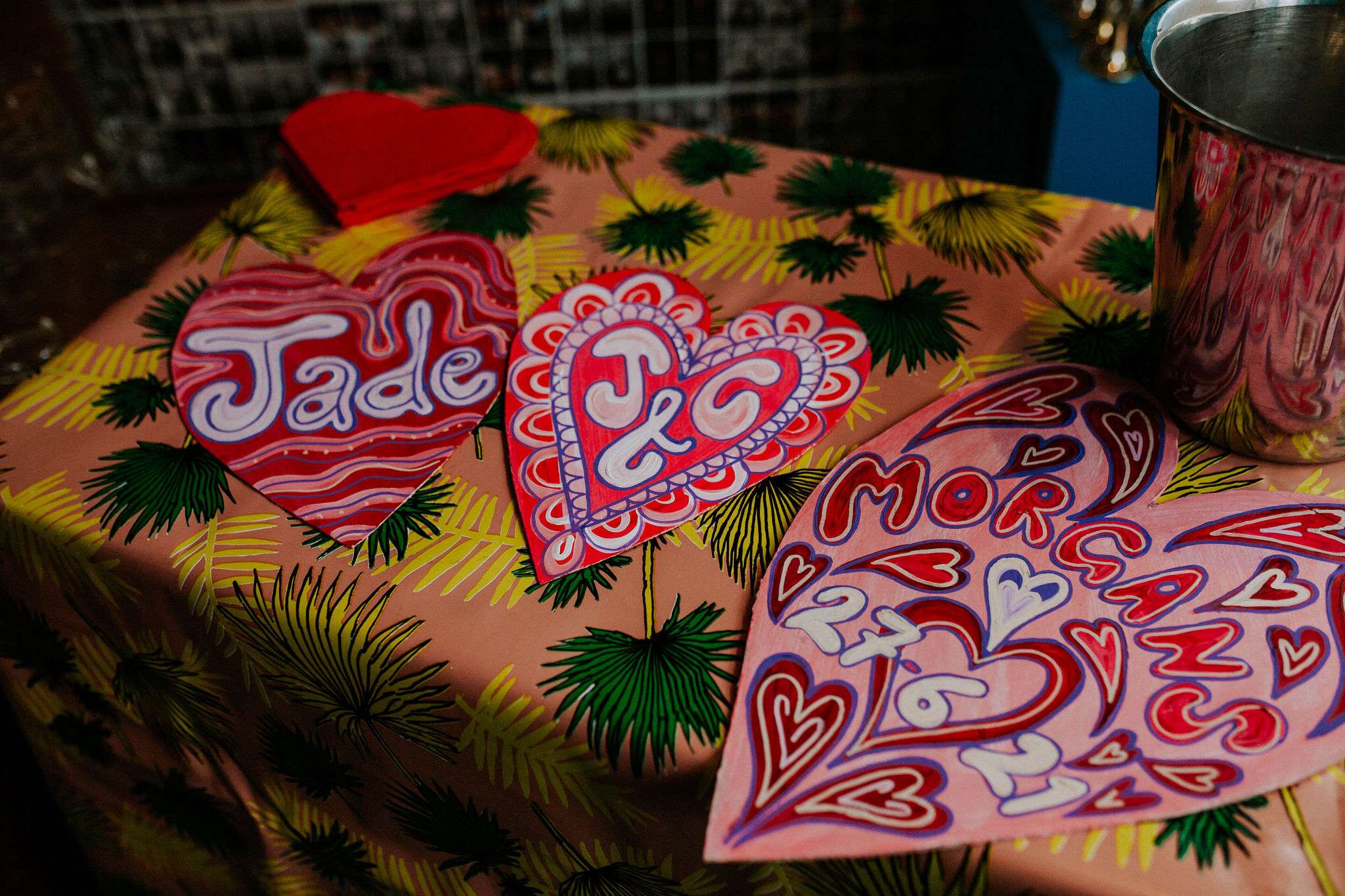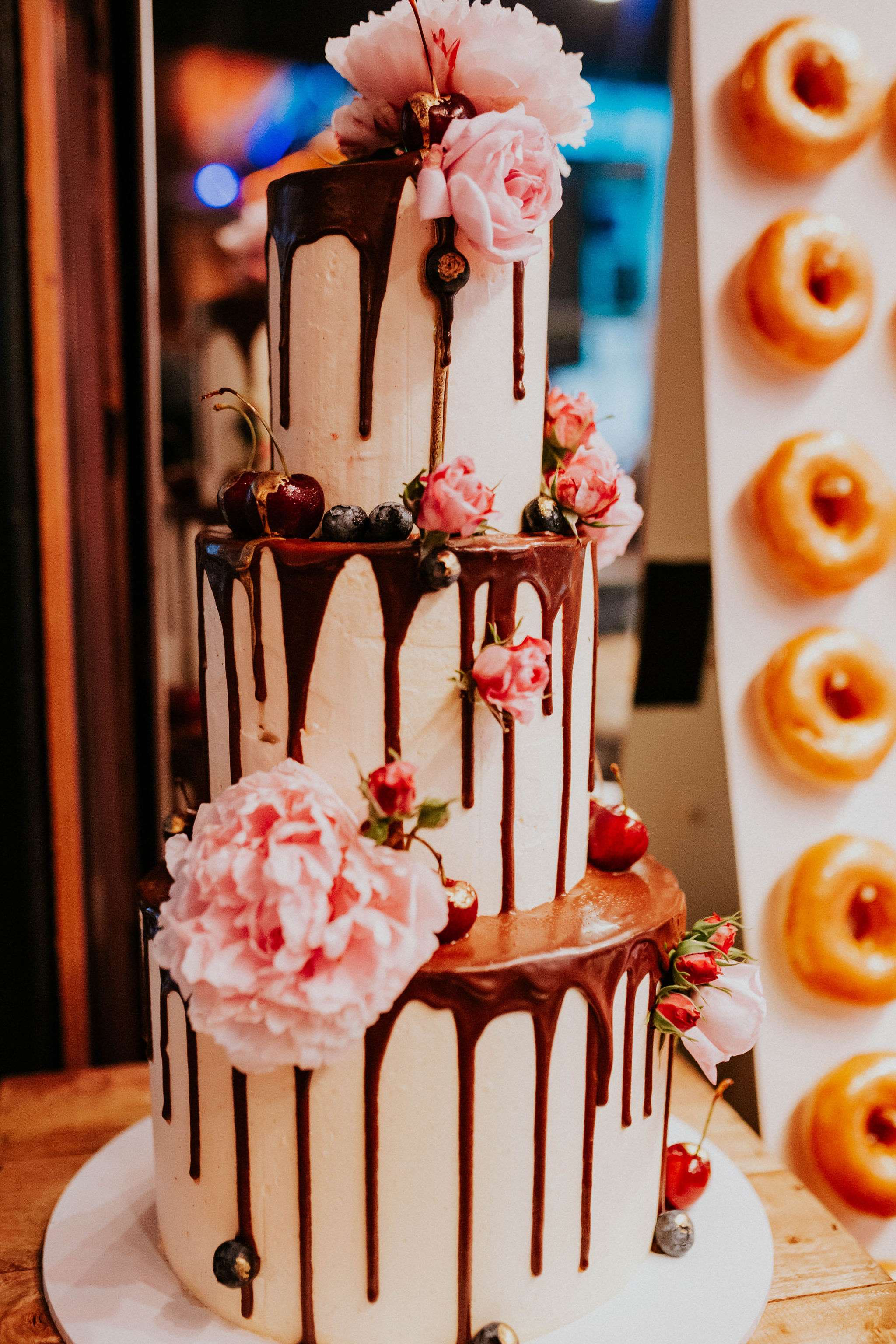 Their highlights of the day were dancing with the drag queens ("EVERYONE was up dancing!") and riding bikes down the pier and back to their apartment at the end of the night! "I woke up with a rather large bill from the cycle app but it was worth every single penny!" Cara laughed.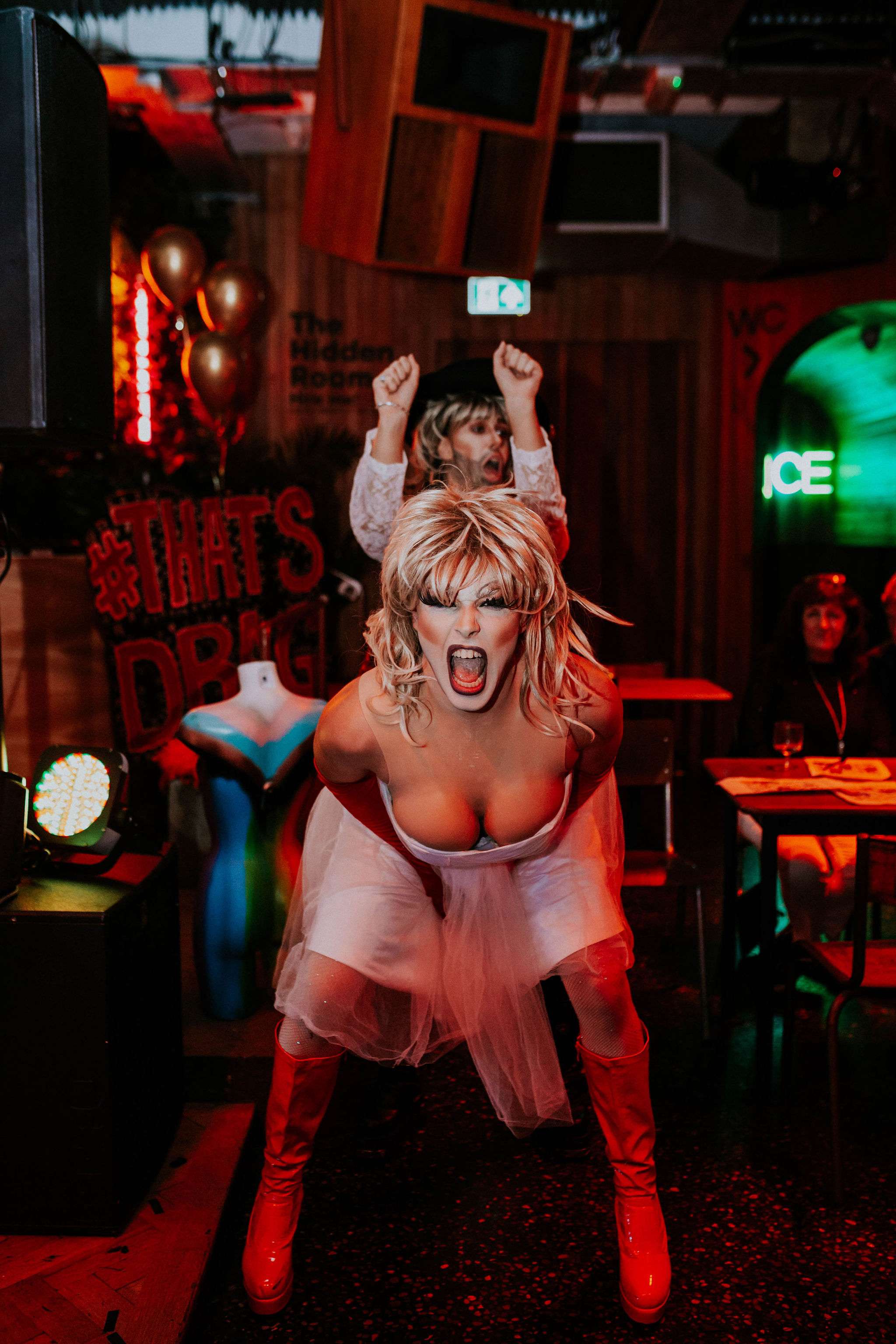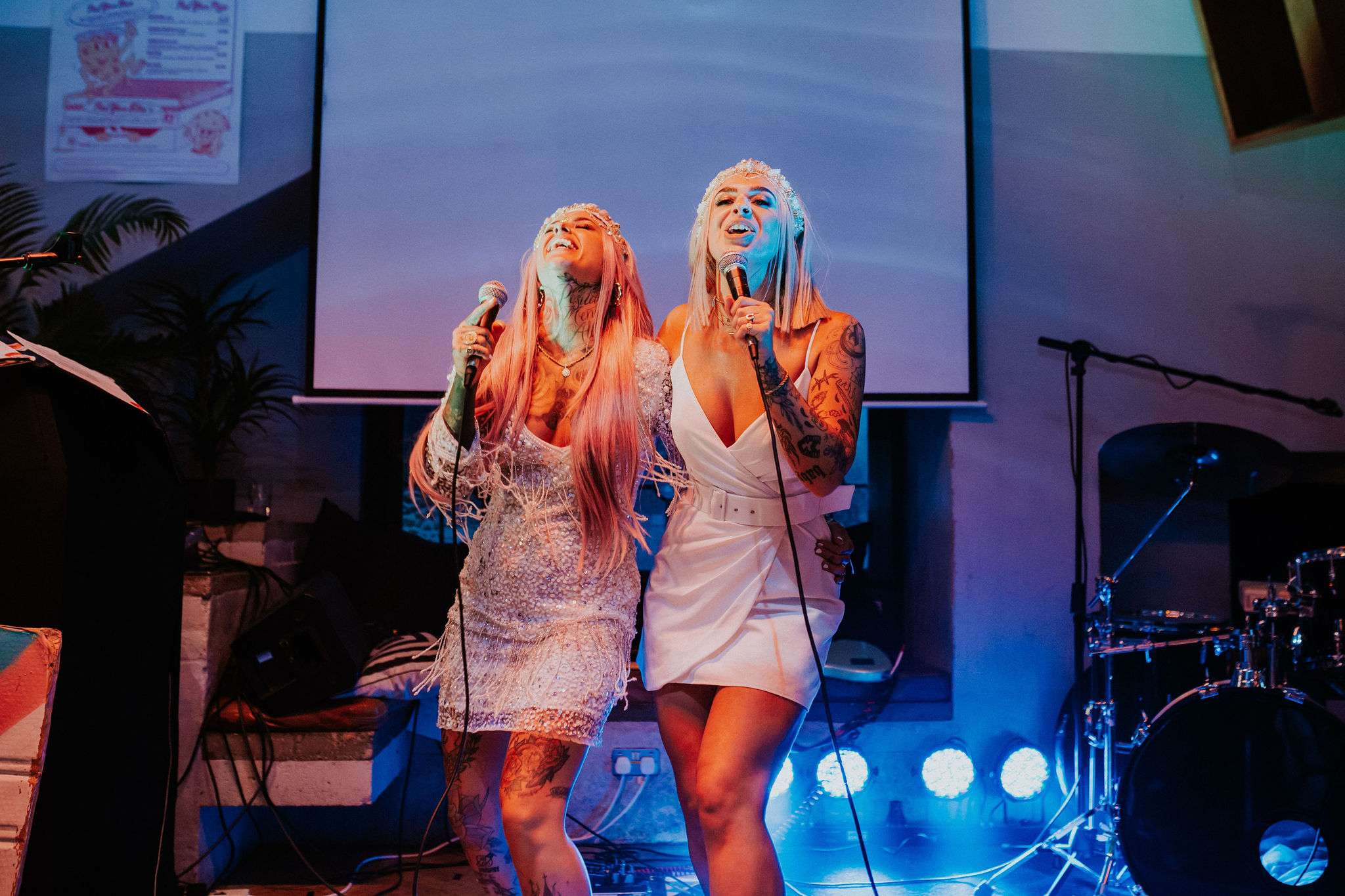 "The worst thing about planning our wedding was COVID", Cara concluded. "When our first Vegas date got cancelled it was pretty tough. We felt like we had to start all over again and that our day would never come! We went to Brighton for a weekend away when restrictions first started to ease and when we were having breakfast in a totally random café we started to talk about our engagement and how much we LOVE Brighton. When we realised we were sat opposite the town hall we saw it as a sign! We believe everything happens for a reason and we were always meant to get married in Brighton!"