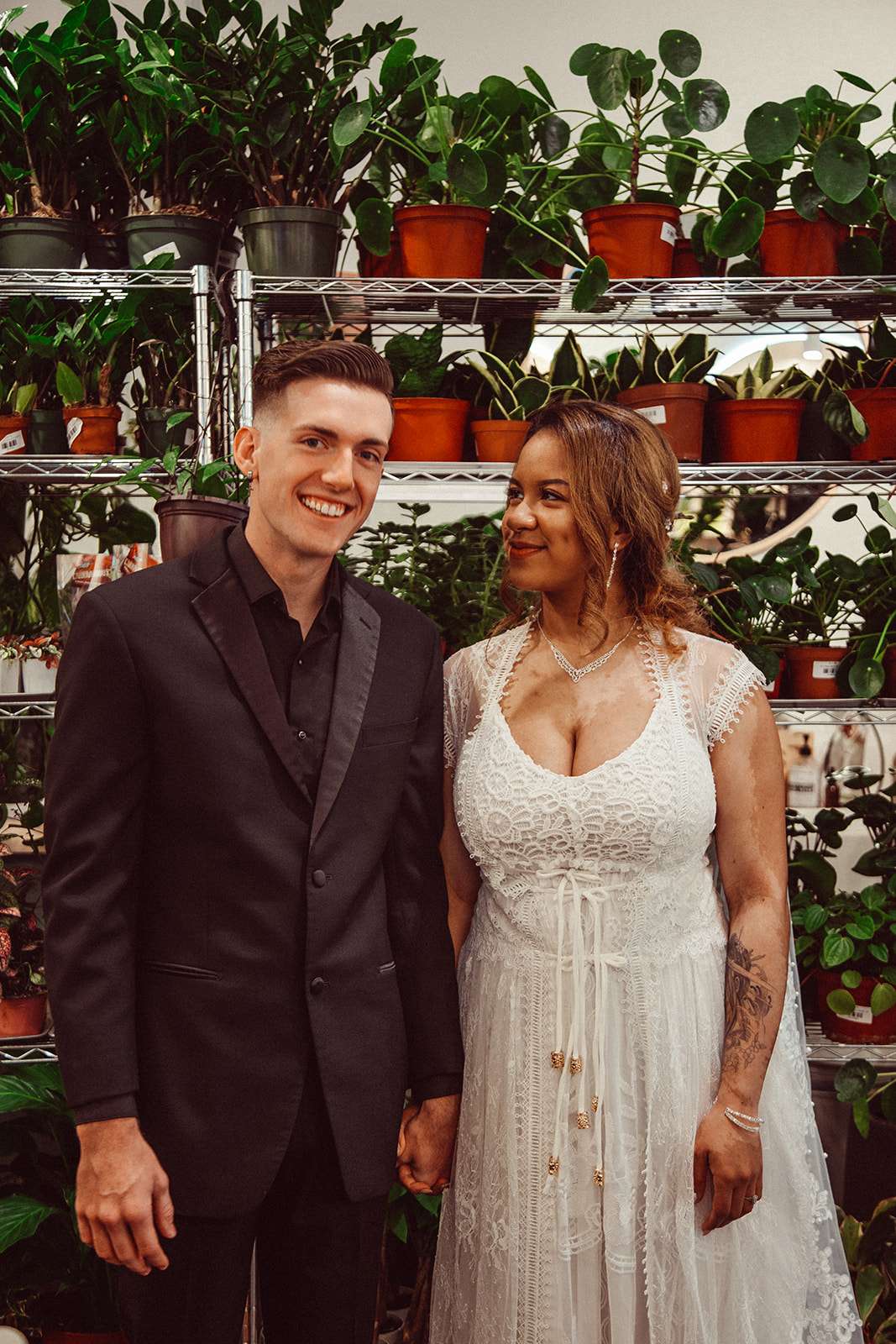 Armed with a budget of $2000, Lici and Jadon had their December wedding in Carrie Lynn's Plant Shop, in Summerlin, Las Vegas. They didn't have a formal reception, instead they went to the Bacchanal Buffet at Caesar's Palace instead. This laid back bride wore a dress and veil which her mum found in a thrift store in Florida – she didn't even see them in person until the morning of the wedding!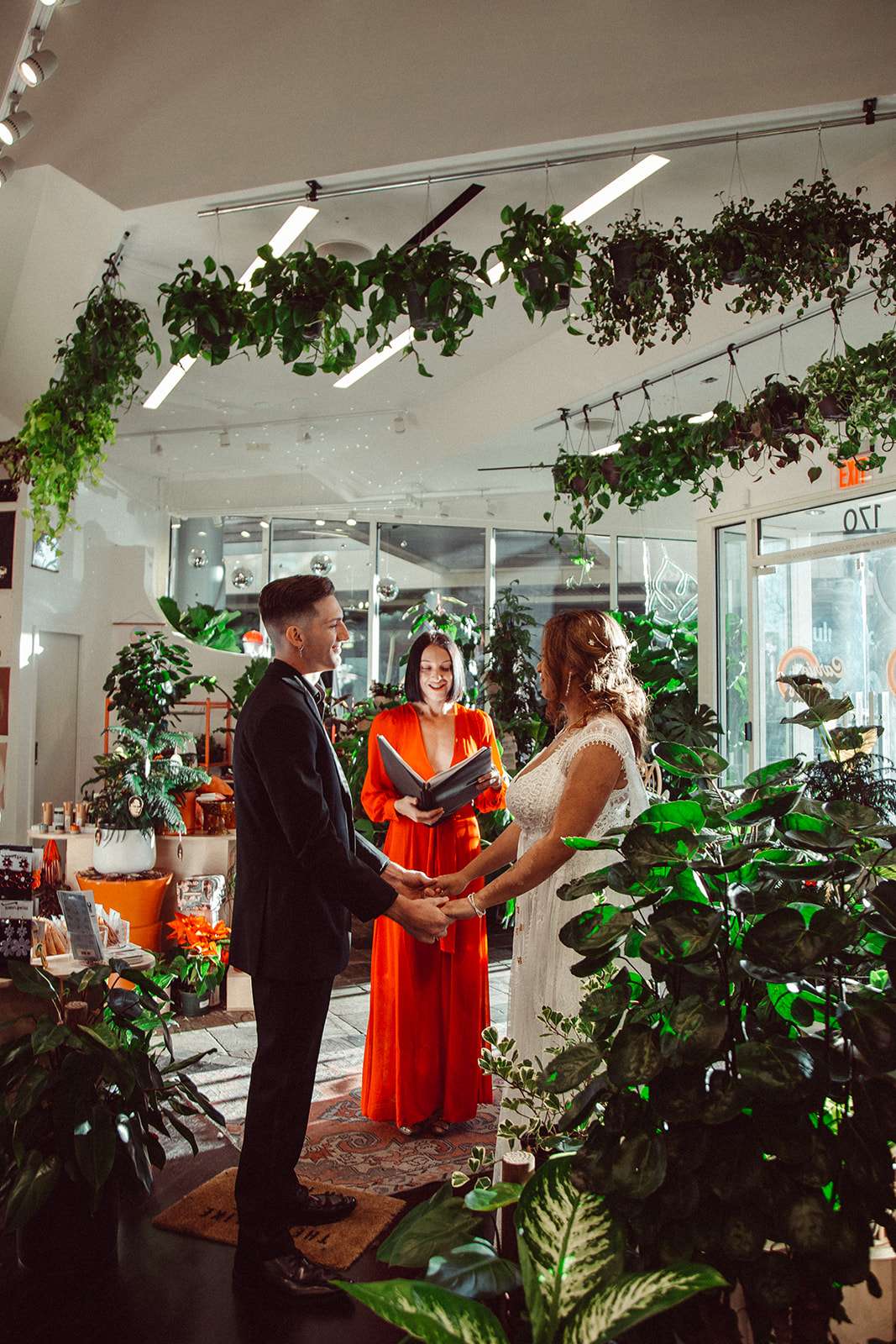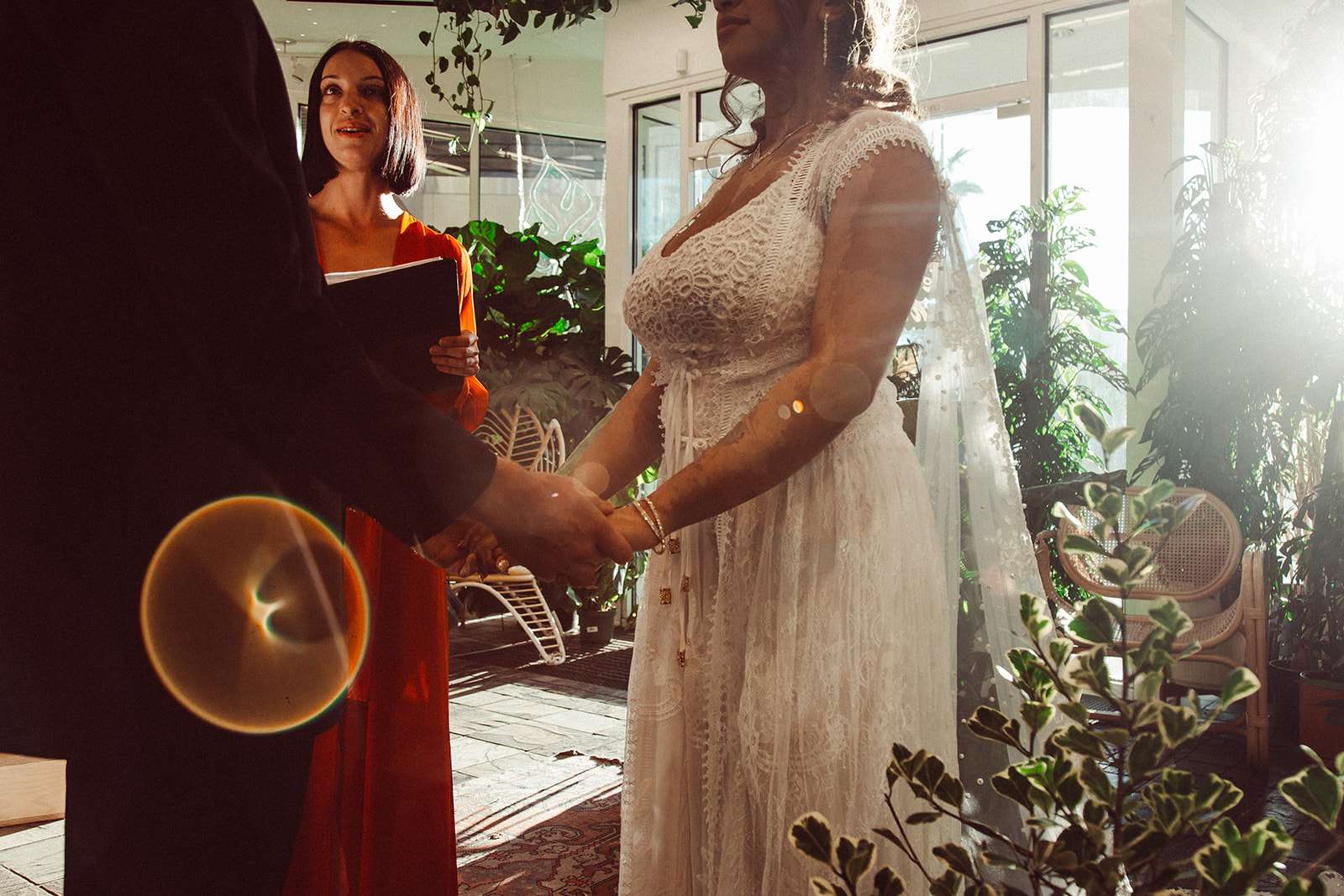 "I think getting married in a plant shop pretty much stands out within itself", Lici told us hen we asked about their day. "When I tell people they're usually mind-boggled, trying to picture it. I wanted something natural and I love plants, and Berlynn, our wedding planner, had the idea for Carrie Lynns!"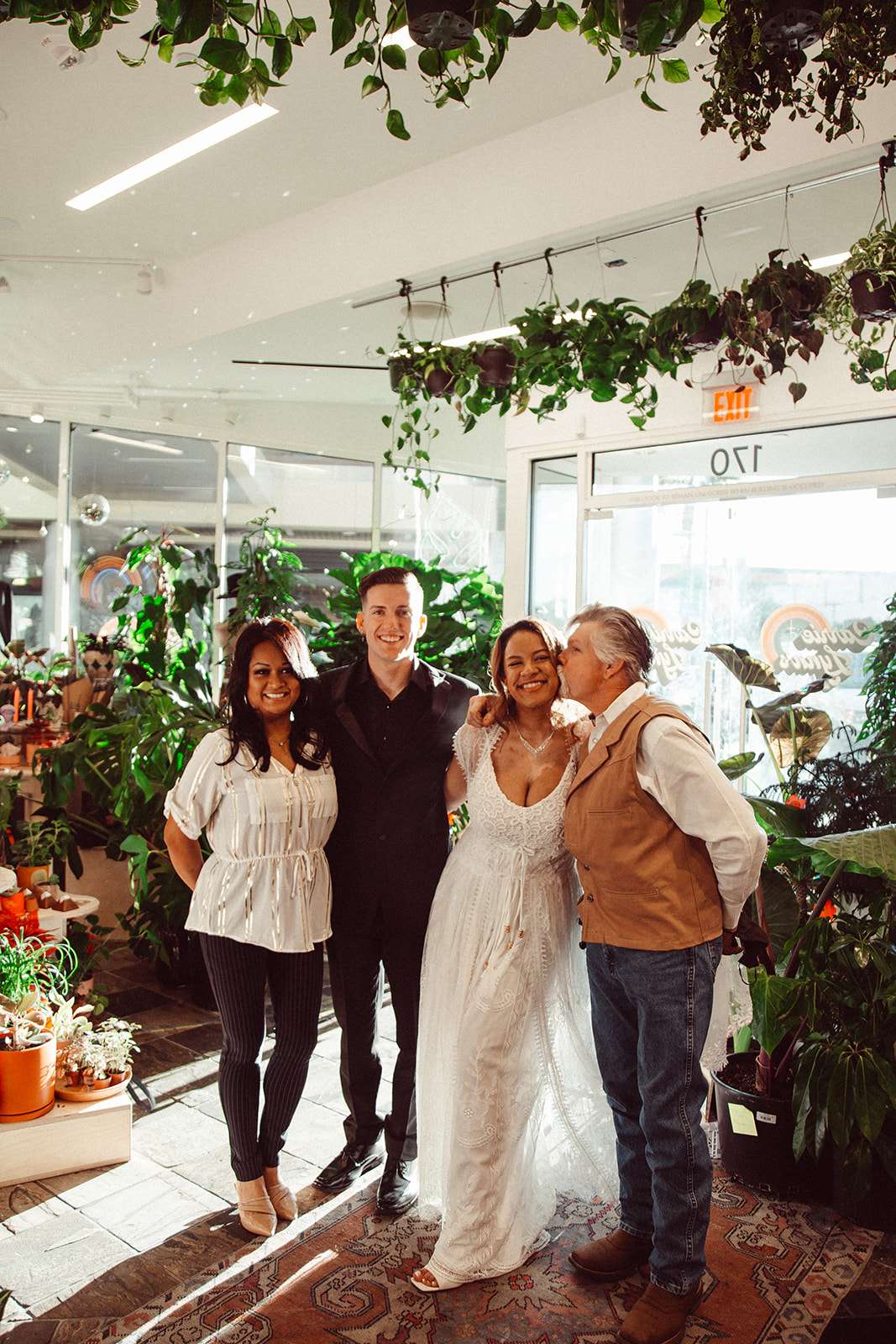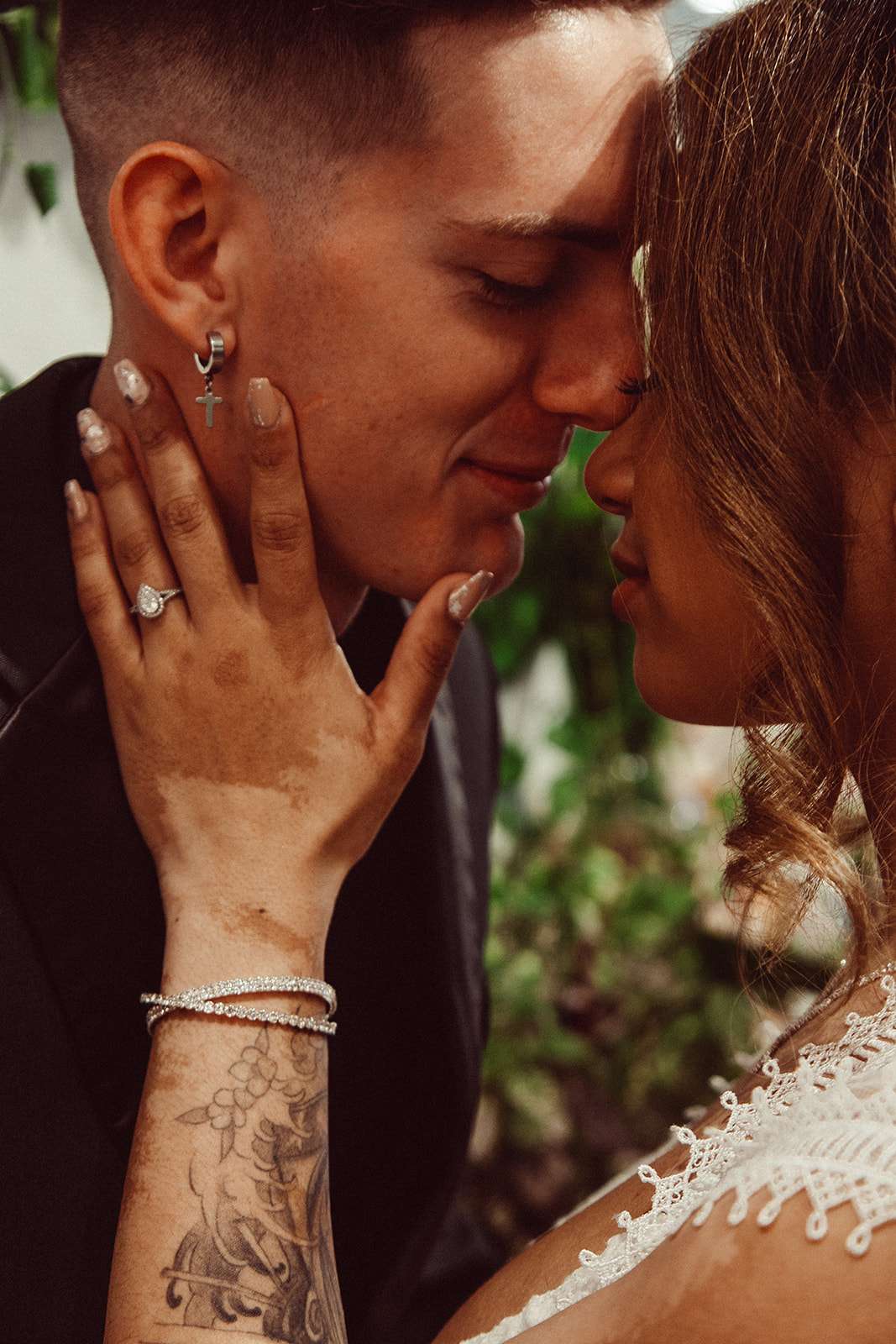 The couple, who met in England, had the added difficulty of planning a destination wedding while the bride was still in the UK and the groom stationed in Vegas with the military. They had to do a lot of the planning apart, but it was all worth it when they were finally able to say their vows.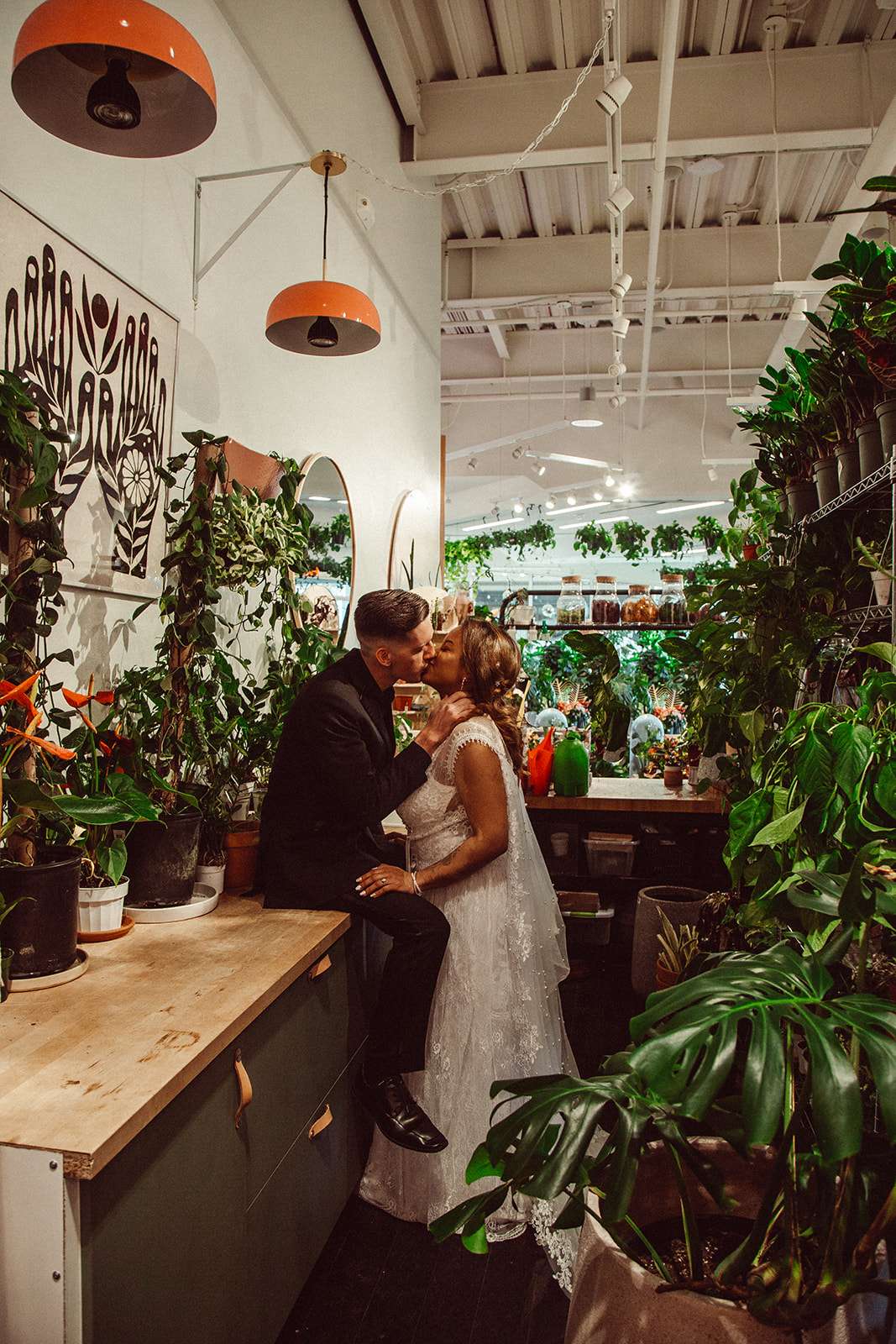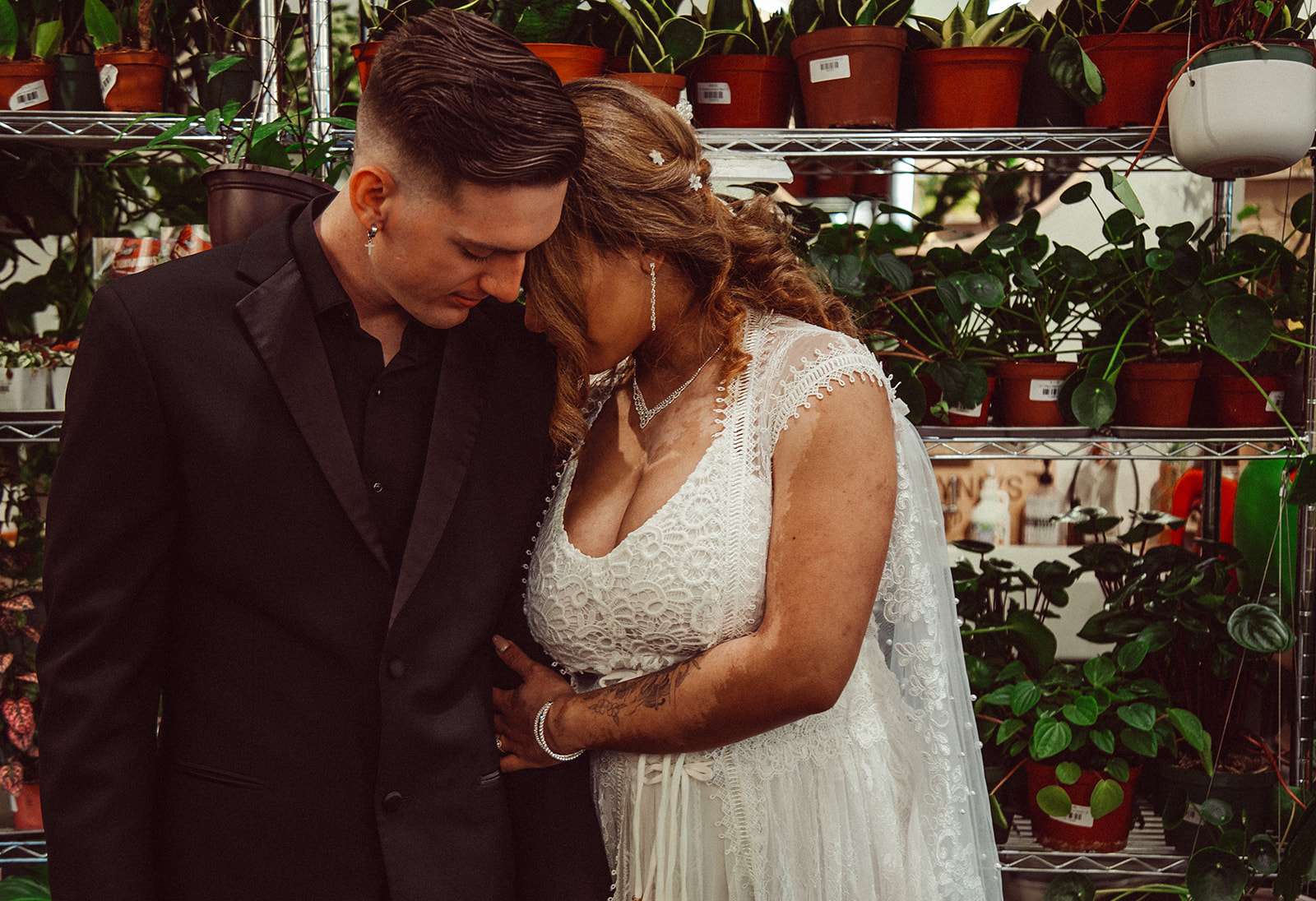 "I made a playlist on the plane on the way and wrote my vows in the sky", the bride explained, "The playlist consisted of Bon Iver, Coldplay and Sleeping at Last. I'm not a very emotional type of person when it comes to love and sappy situations and I didn't think I was going to cry at all. But once I saw my husband in front of me, we were surrounded by plants and our officiant said 'These are the hands of your best friend…' I pretty much broke down. It was hard to keep my face pretty for the photos! That had to be my favourite moment of the day. She made him tear up too, that's how you know she's good."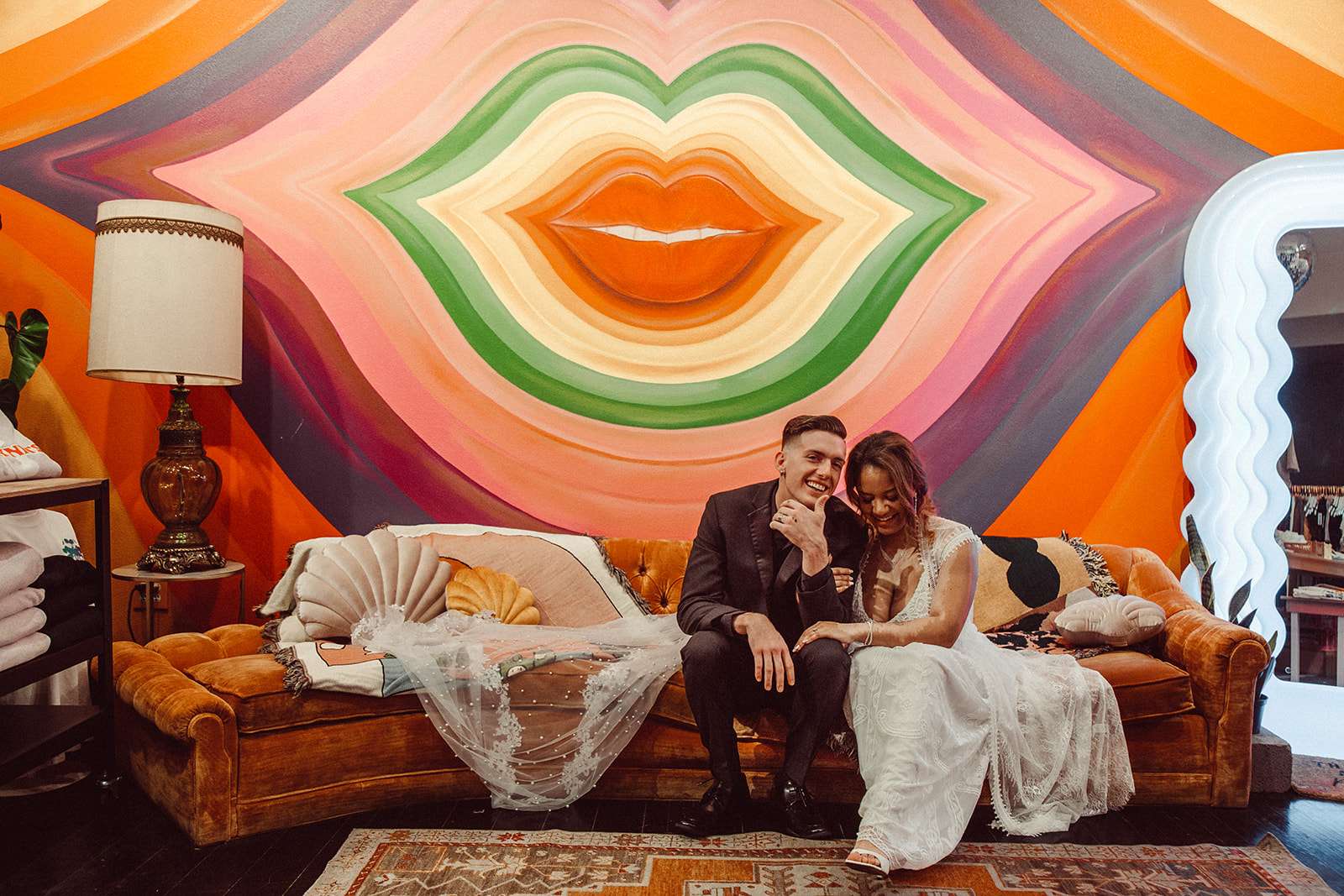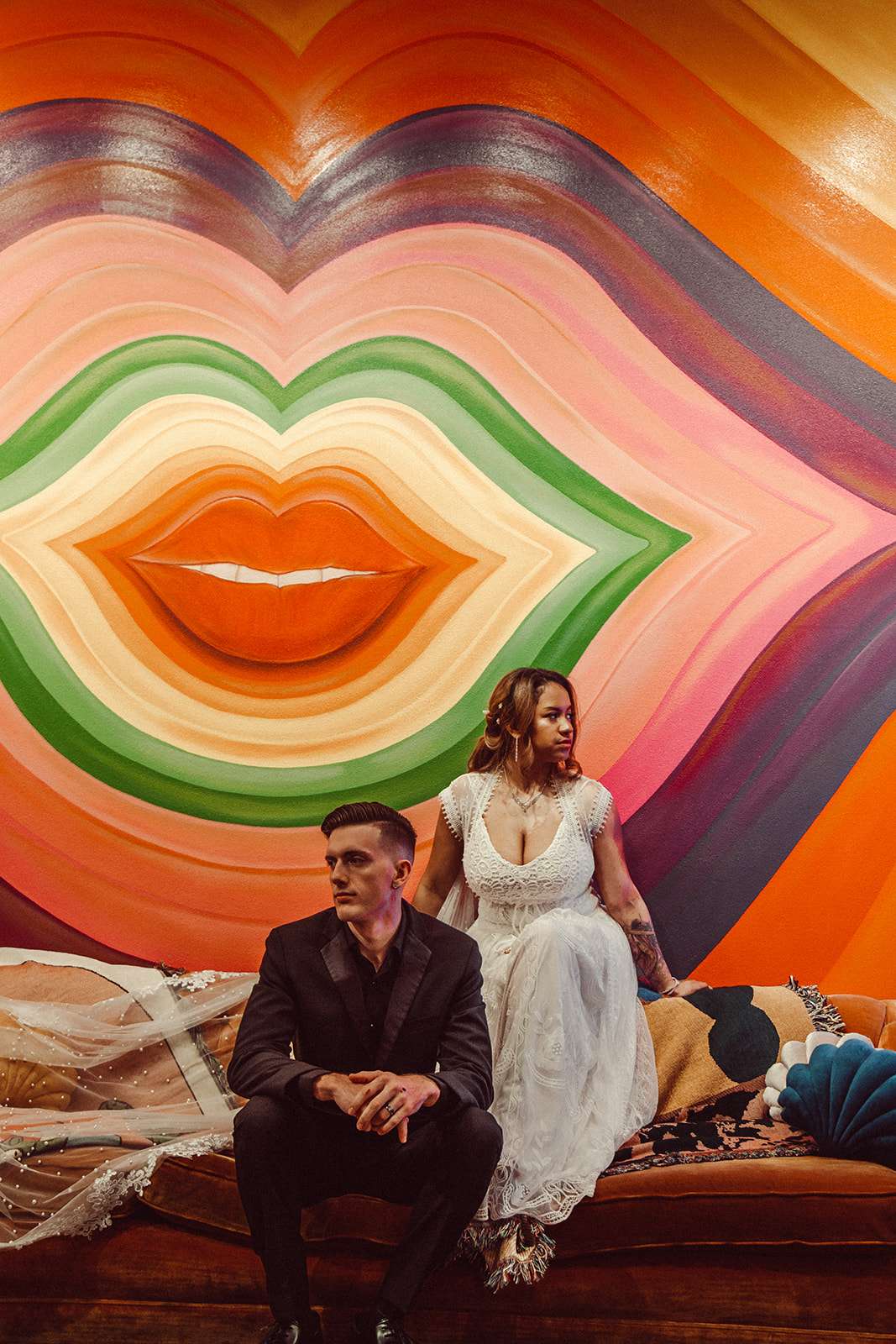 "Do not take the day so seriously", she added in conclusion. "Your wedding is your day for you and your soulmate. At the end of it you aren't going to think 'I should have
invited so-and-so' or D you think aunt what's-her-face liked the menu options?'. It's about coming together as one and finally finding peace. And even just THINKING about eloping, I recommend you just do it. It's the most intimate experience."