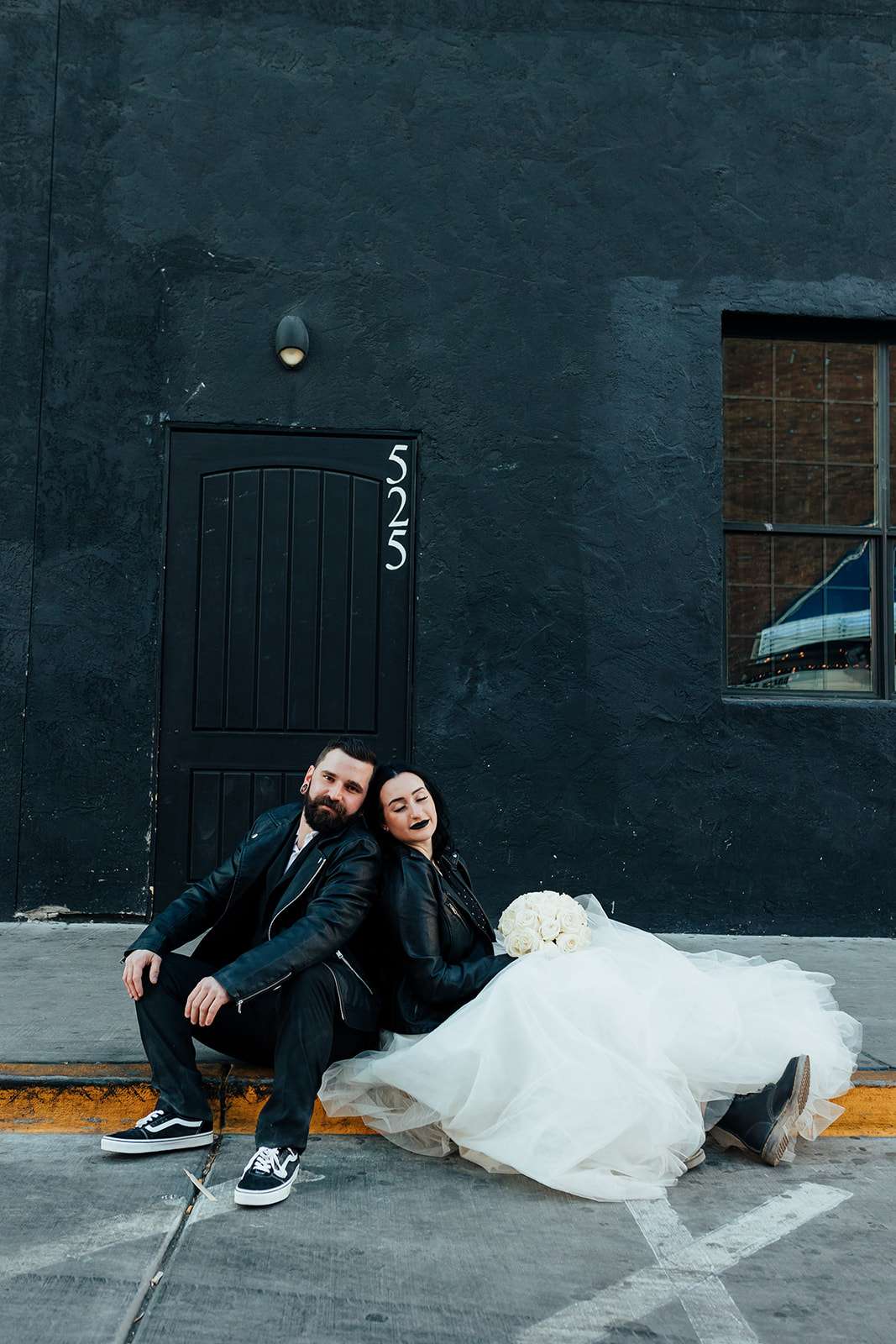 Riley and Logan spent three days planning their wedding – yes, you read that right! Originally they were going to get married in Maui, but when it fell through (just three days before!) they changed everything and booked a five day vacation to Vegas with an elopement thrown in!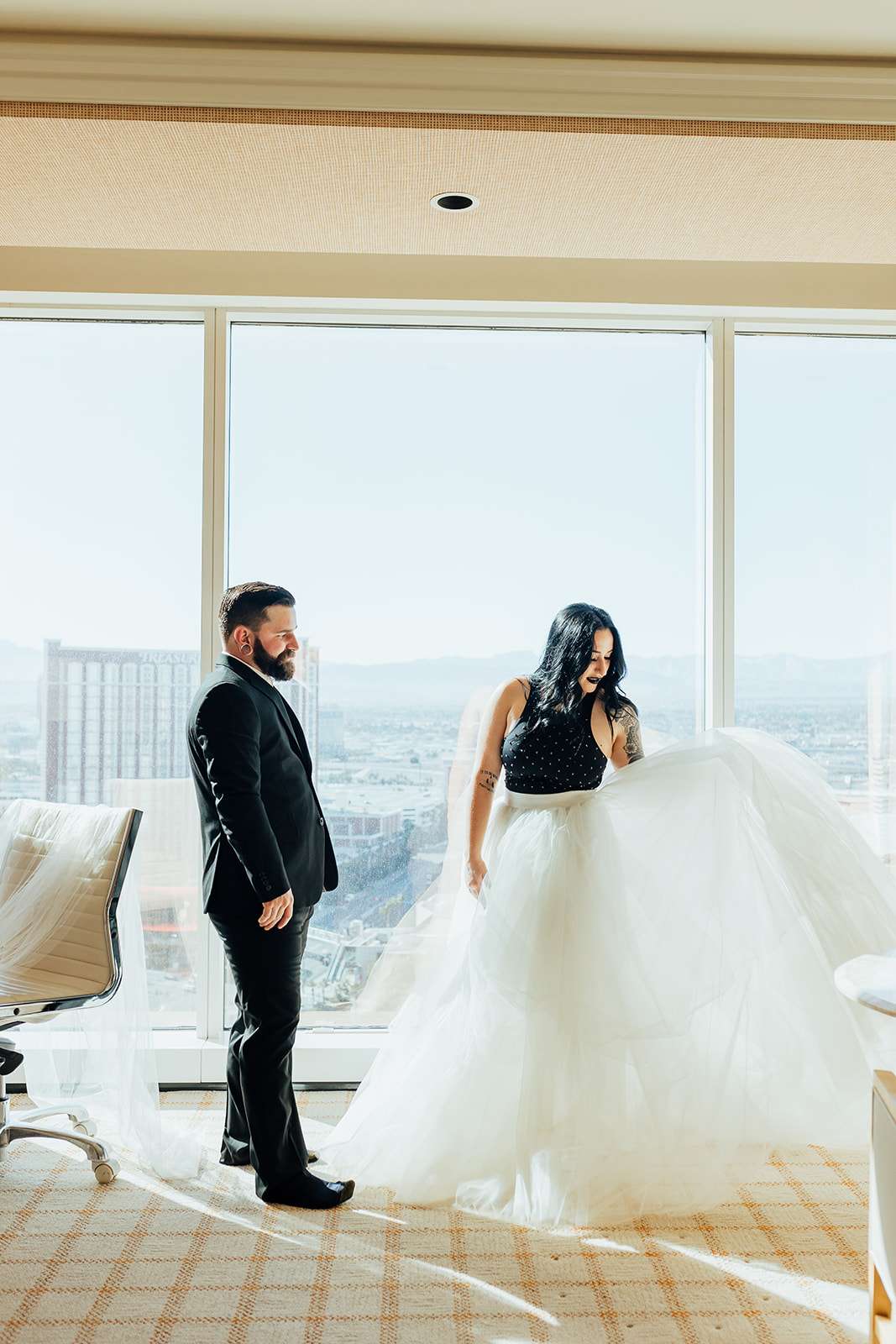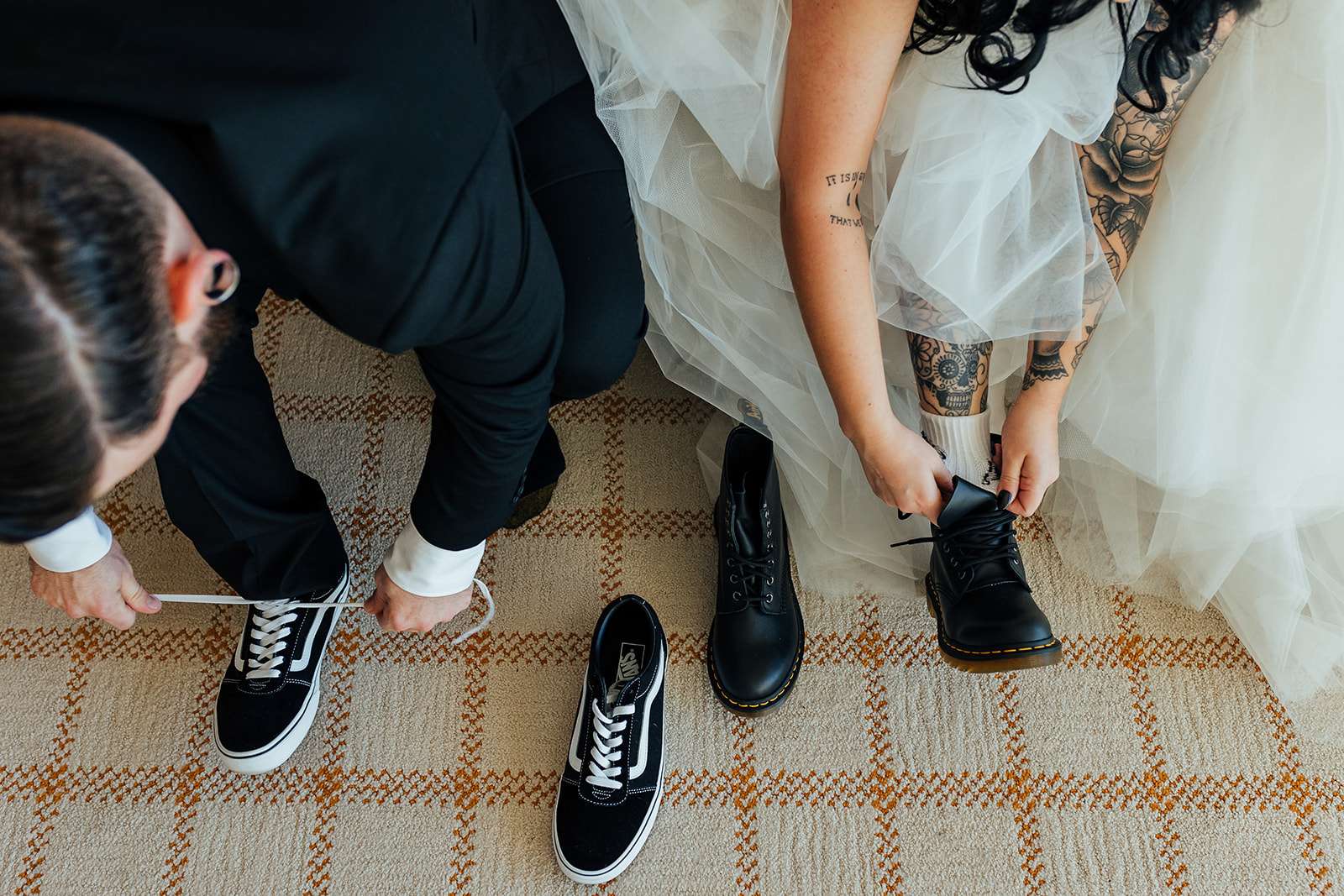 Their short but sweet ceremony was held in the gazebo at A Little White Wedding Chapel. They wrote their on vows, said their 'We dos' and that was it! Afterwards, they danced in the desert while their photographer, Brandi Falconer of Wander and Dusk, captured the moment.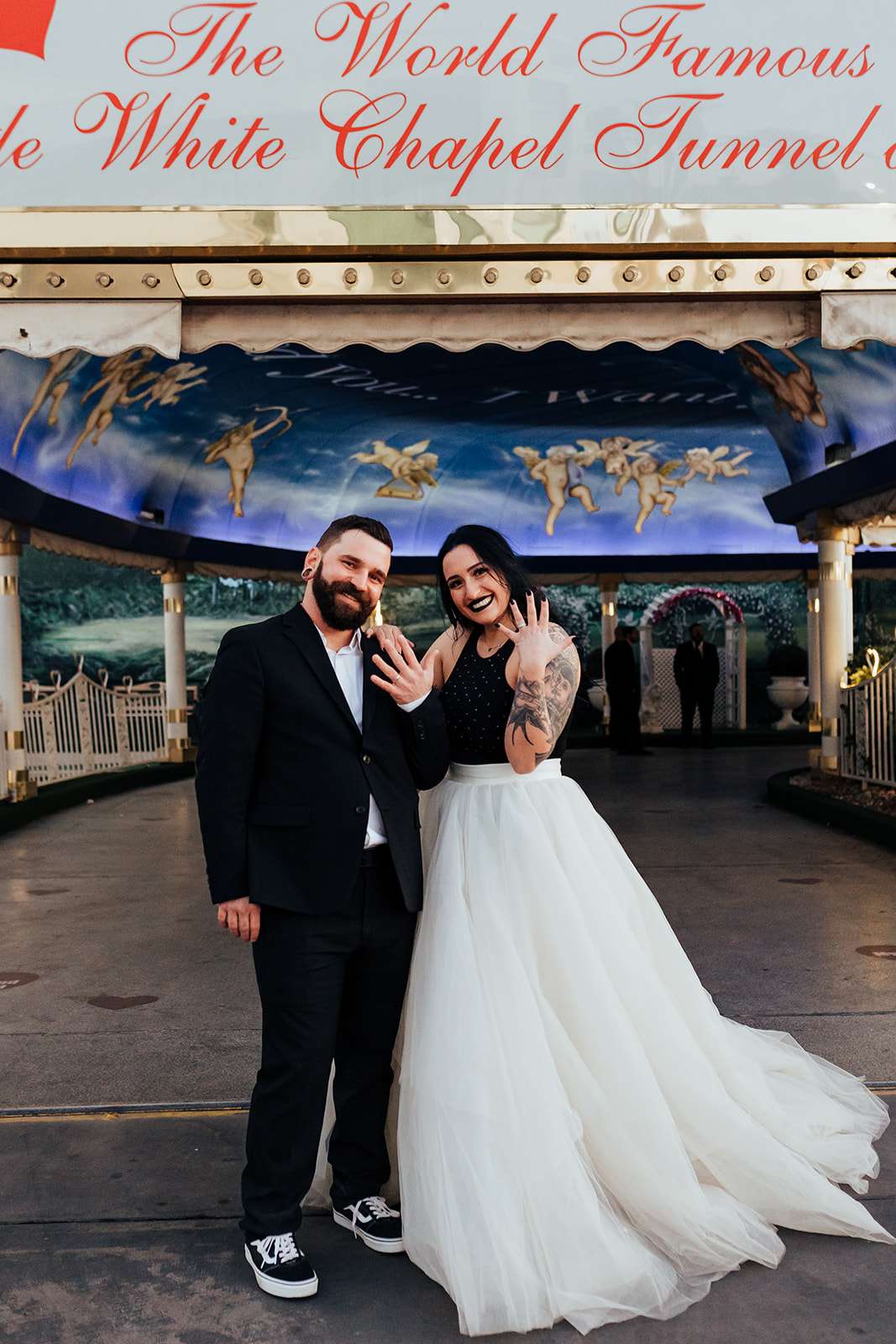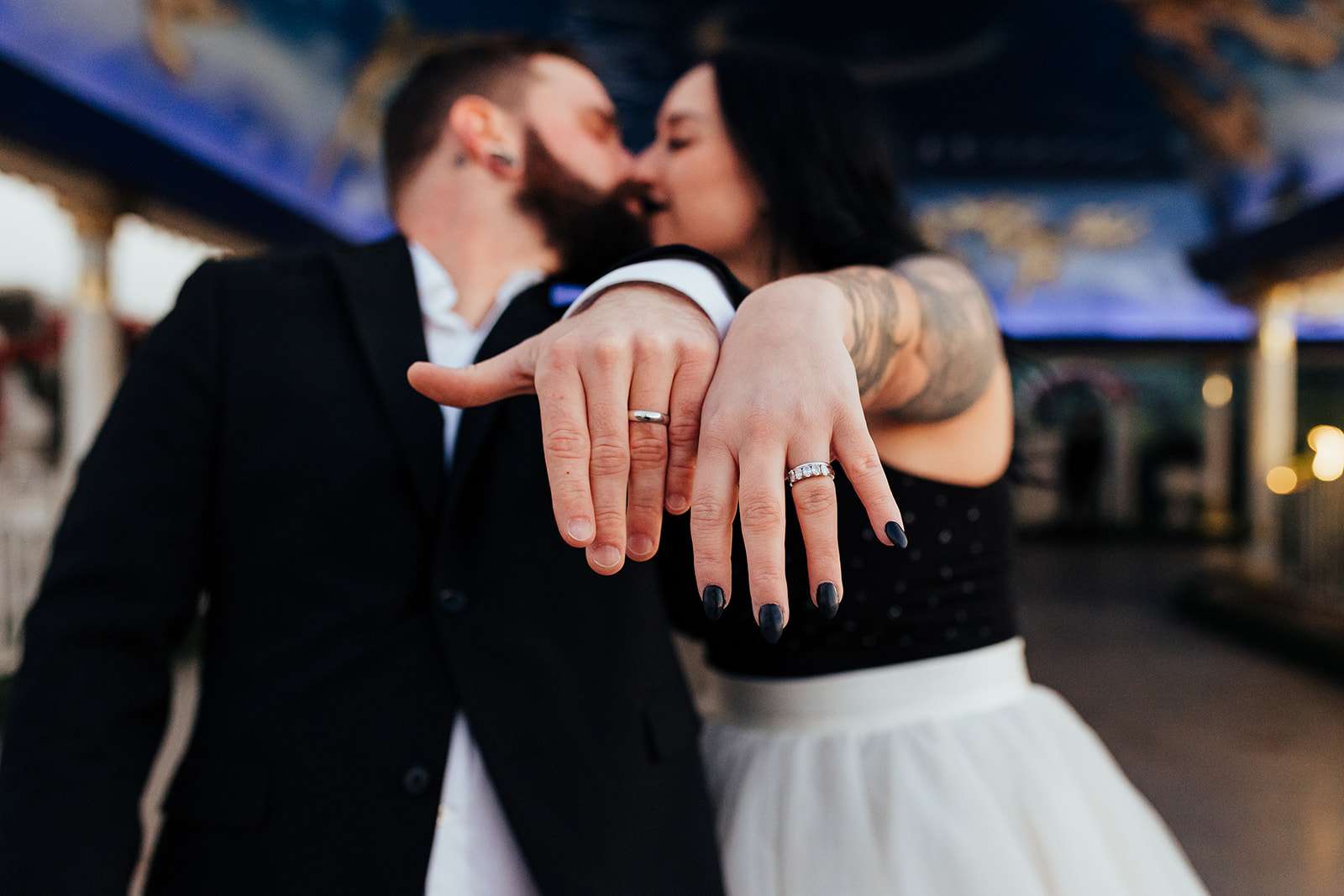 The bride's black bodysuit came from Express and she added her own beading. Her tulle skirt was Adore Bridal and she got it for only $20 (should have been $700!) because the clasp was broken. She paired them with her trusty Dr Martens and a leather jacket. Logan's suit was from Macy's.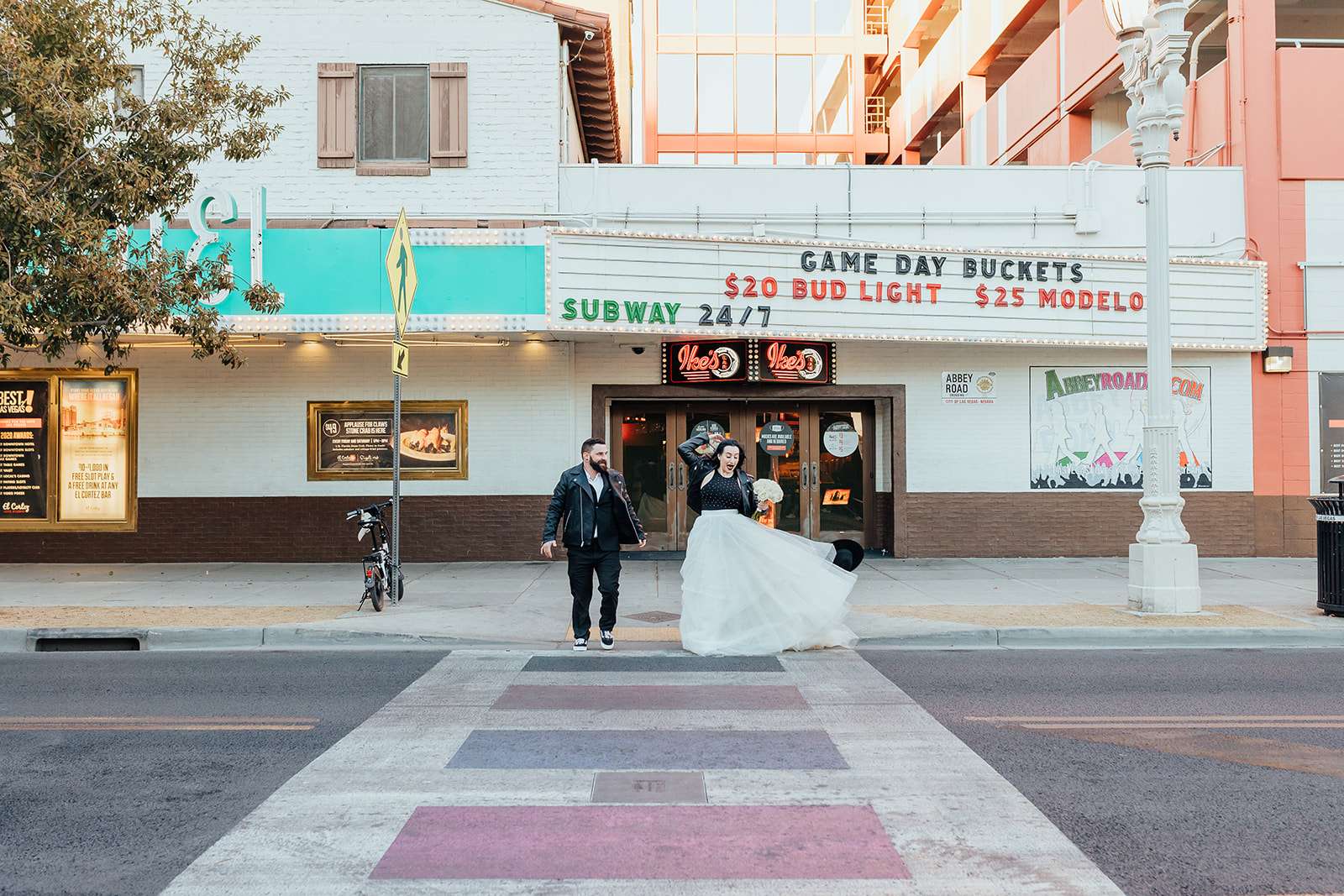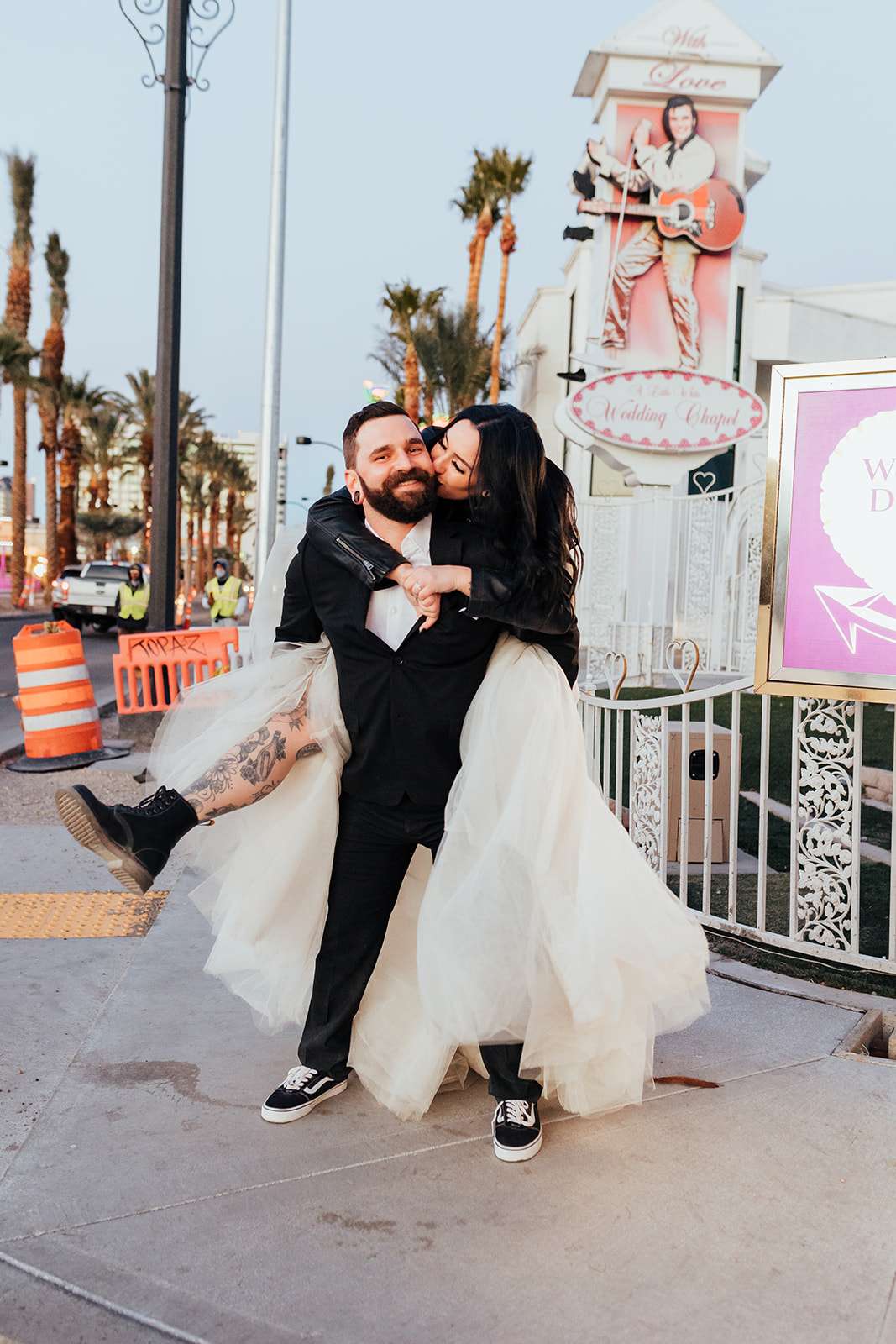 The day ended with them going to In n Out and Dunkin Donuts! "Even with the stress surrounding our elopement plans, it was the perfect day", Riley said. "Our advice to other couples is to always get the photographer! Doing our photos was so fun and I enjoy looking at them daily."