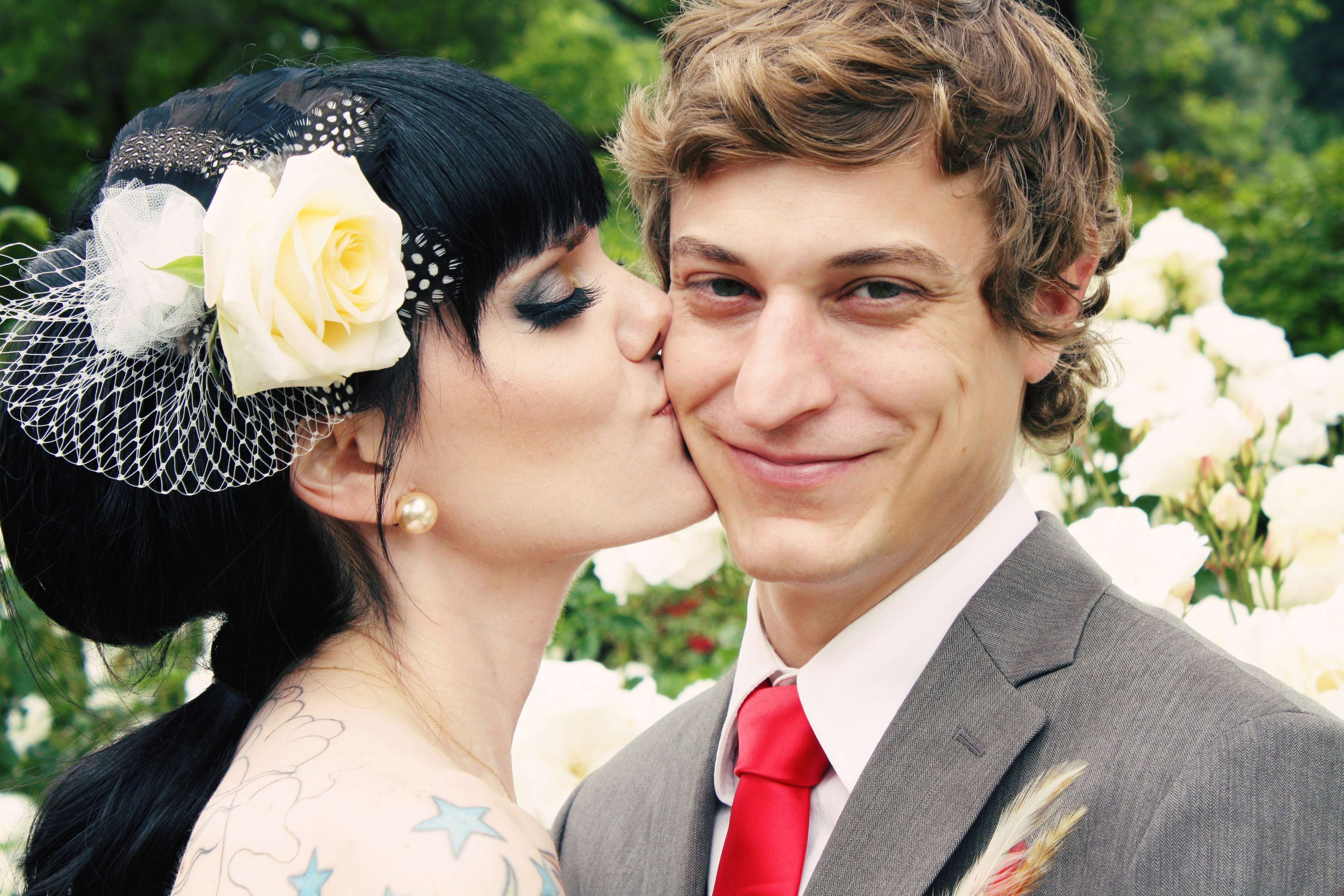 An intimate park ceremony, a trip to a cupcakery and a wedding that's an unpretentious as they get. With just $4000, Tyler & Revonna were wed at Council Crest Park in Portland, OR with just their two best friends in attendance. Their low key 'reception' was at Jake's Grill, a local restaurant which they both love. The bride even made her own wedding dress, headpiece and the dress that her bridesmaid wore.
"I saw the inspiration for my dress two years before I made it, in a store-front in Portland", began the bride. "I found a bustier that fit me well and built the dress around it. My mother was concerned that the champagne color would 'wash me out', because of my fair complexion, but I reminded her that there was plenty of color on this body to counteract the beige. I made several veils, in vain, before deciding on a fascinator instead. I made it, but Autumn (my BFF) designed it."
"I made Autumn's dress and fascinator first, using a corset as its base. I'm glad it fit, because we live 750 miles away from each other! I made our belts from the same pattern, to keep something similar. I found DIY tutorials for the boutonnière and bouquet online. I was pleased at how they all turned out although in retrospect I would have ommited my bouquet. I wanted to hold his hands, not my flowers. Plus, making them that morning stressed me out."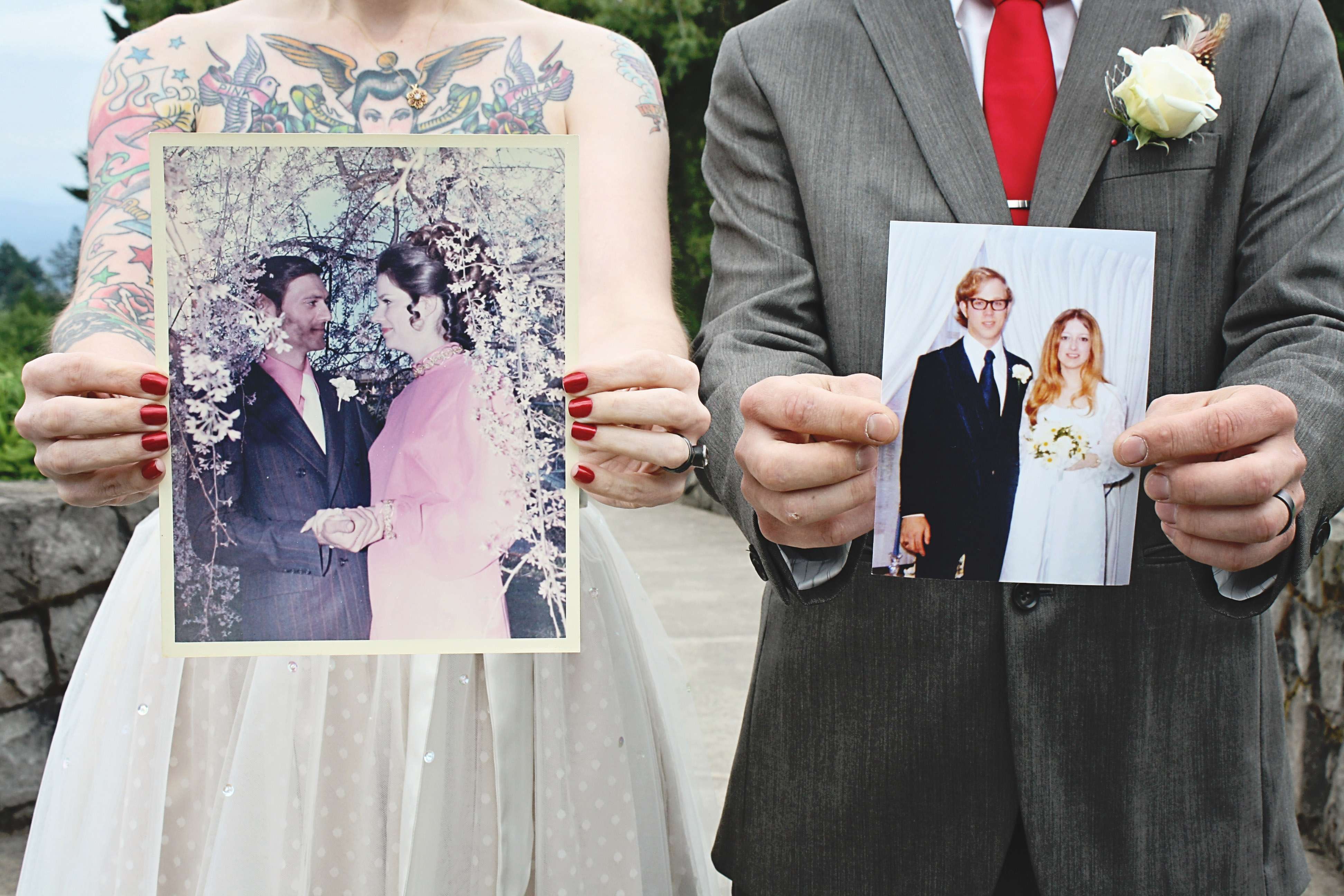 "We are very private people; the thought of a public wedding did not appeal to either of us", Revonna continued when I asked about their small event. "I like that we had a very intimate wedding, just the two of our respective best friends and the judge. We didn't even recite our vows aloud – instead, we each wrote ours down, physically exchanged papers and read them to ourselves. There is a picture of Tyler reading my vows that I love, because you can tell he was very emotional at that point."
"Our wedding was perfect for us", she concluded. "My advice to other brides would be to elope! It really is the best way to do it!"

Fantastic! Thank you to Revonna & Tyler for sharing their day with us.