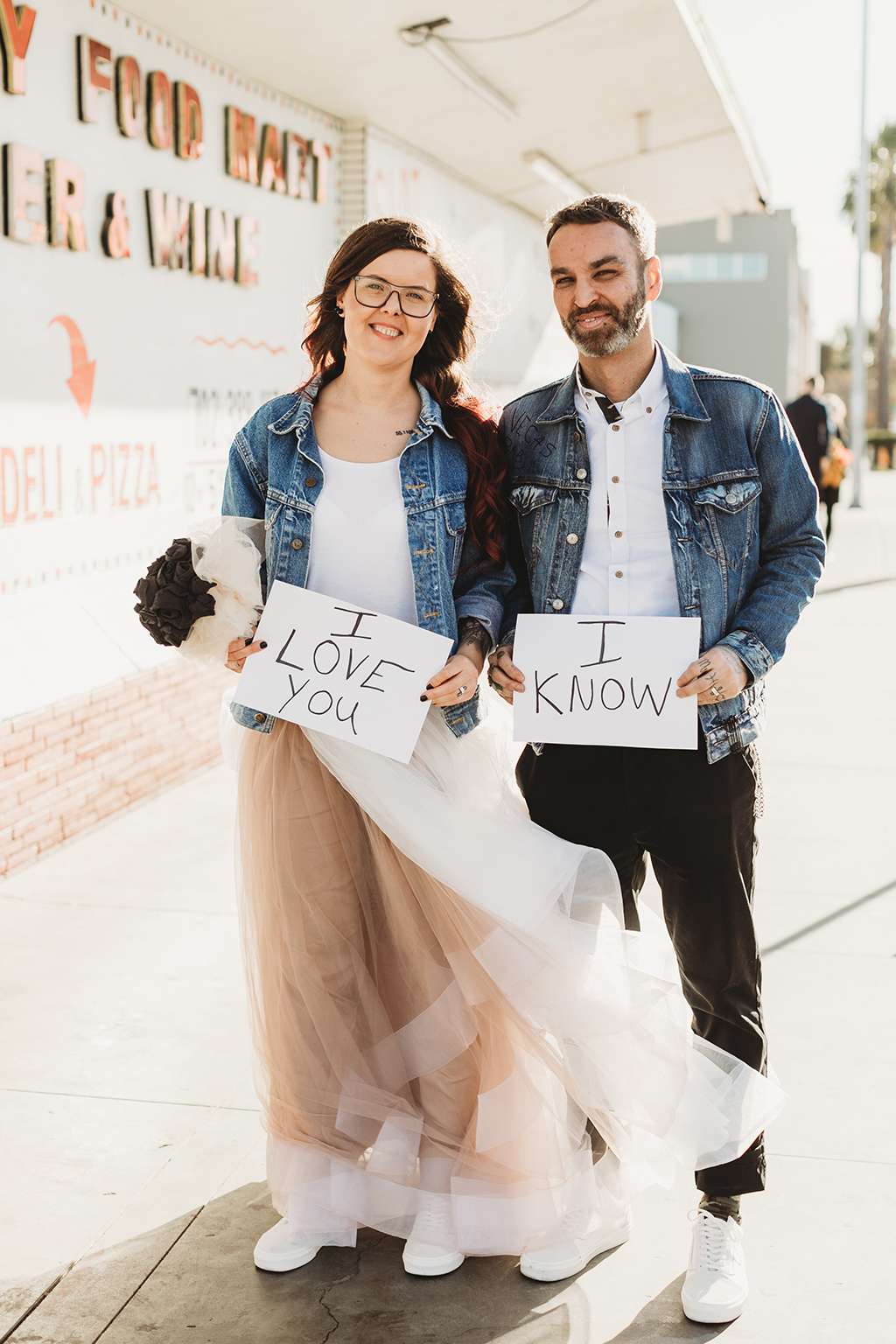 One year after becoming a couple, Anastasija proposed to Stephen on the beach like penguins do with a pebble! "We met while renting rooms in the same house," she told us, "and for the first two years barely talked to one another, but then somehow we started hanging out and got really close and that was it!"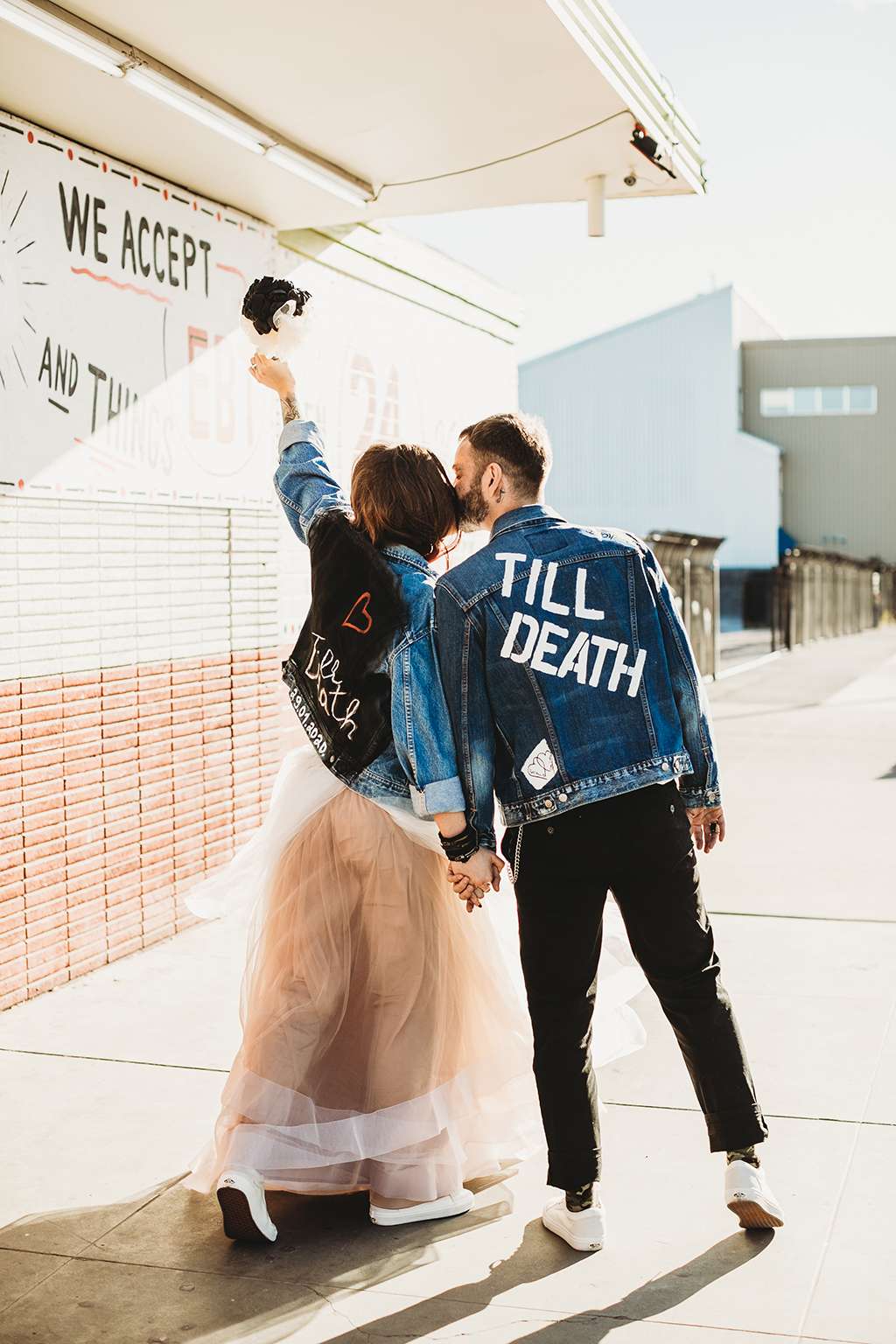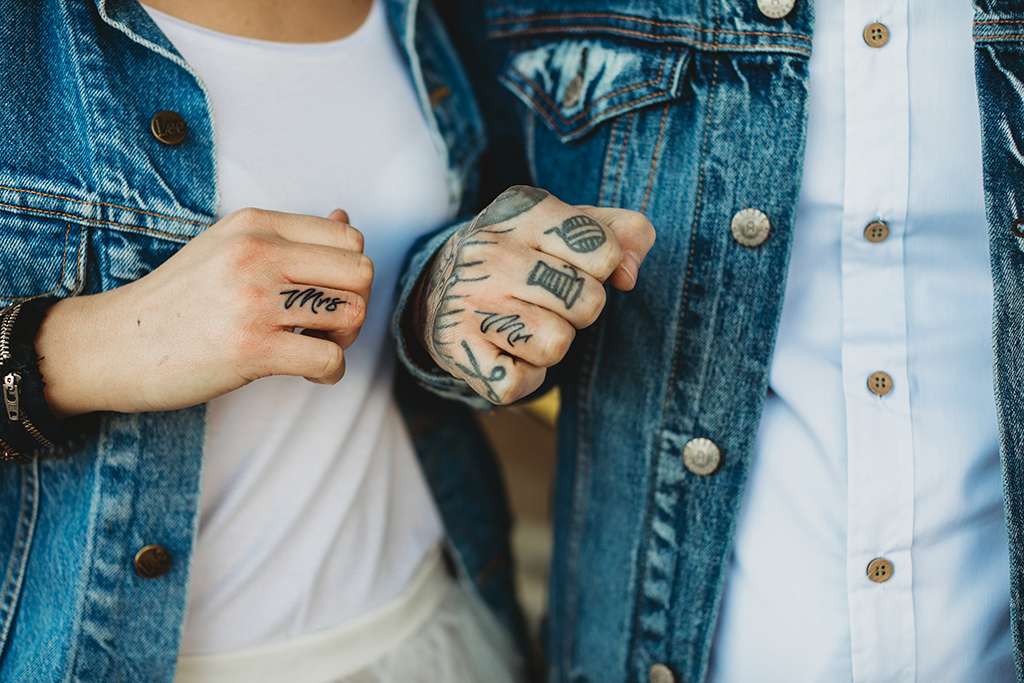 As the couple are not keen on the fuss and pretence that can often be associated with a big wedding, they decided to get married in Vegas and make an adventure out of it! In total they spent just £1600, including return flights to the US, and they didn't scrimp on pieces to personalise their day either. Anastasija wore a tulle skirt from Stylish Bride with his n' hers custom denim jackets made by the groom through his company Third Earth Clothing, and a bouquet, custom vans and bracelet from Reworked Customs.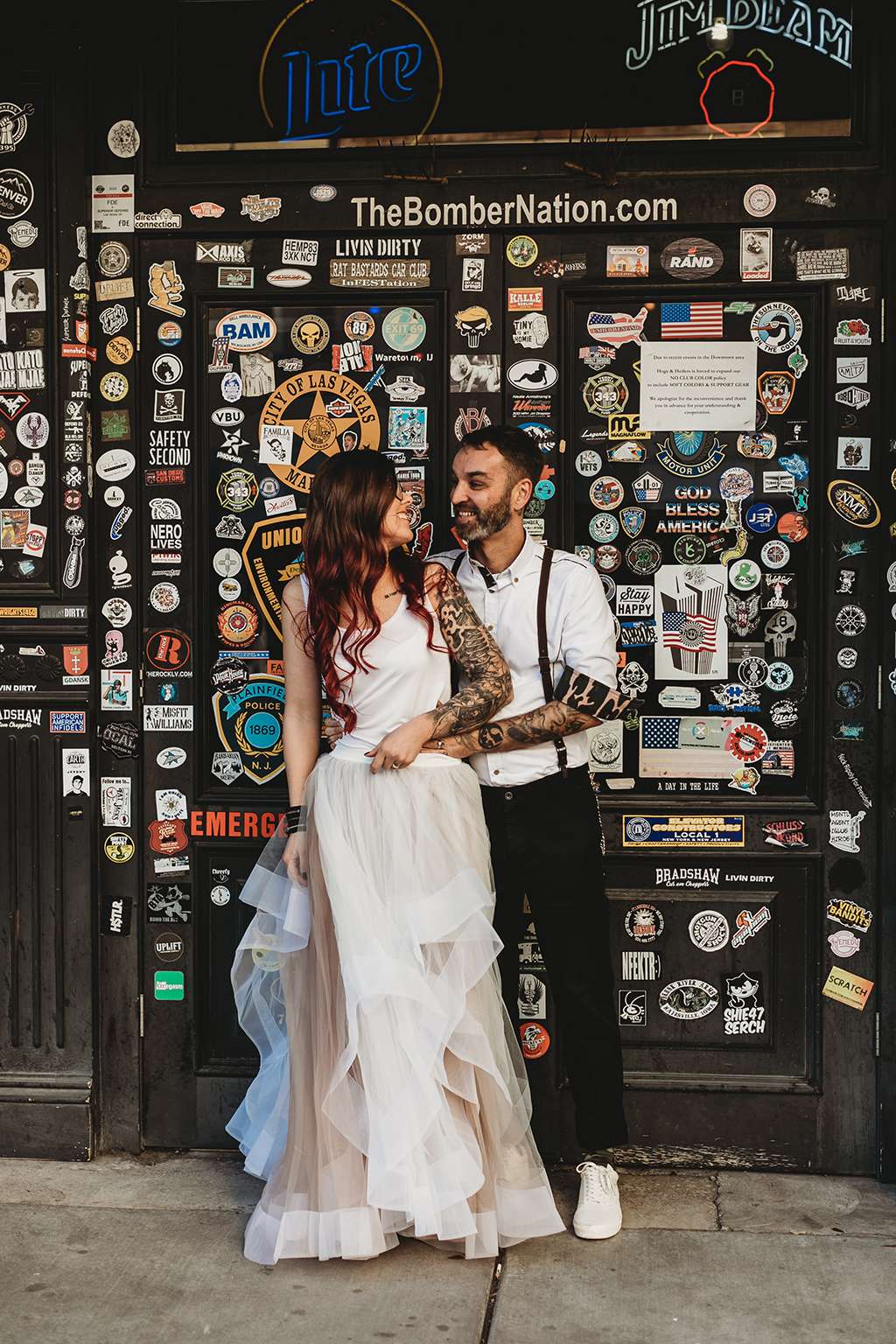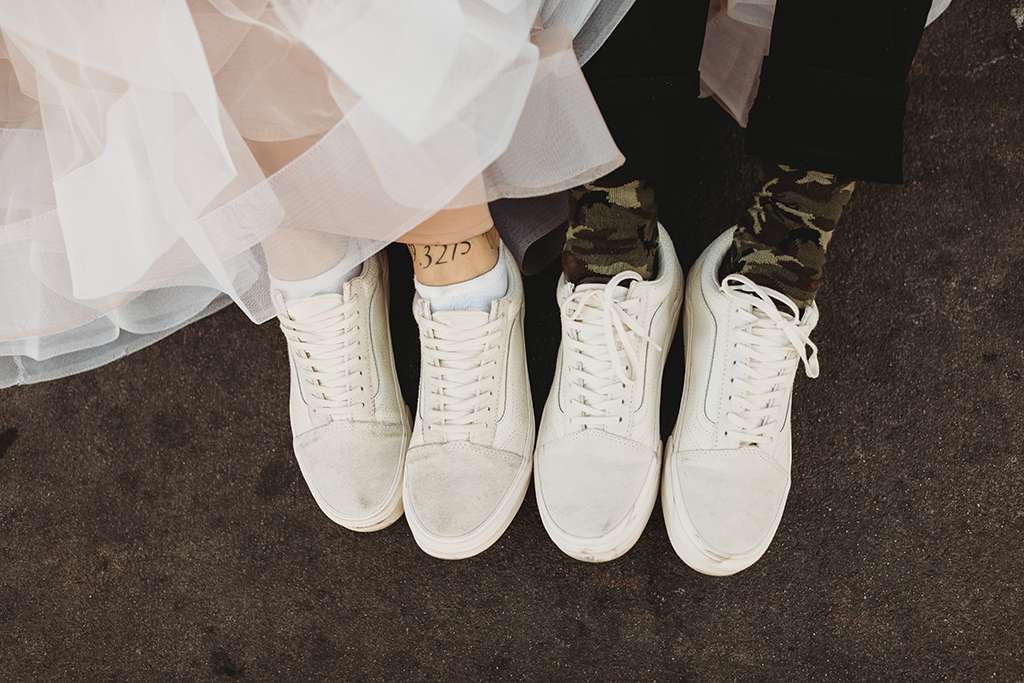 They had a small ceremony in Wee Kirk Wedding Chapel with just family and a few friends present, After they had champagne outside with their guests and then headed to a Downtown tattoo shop to get their matching wedding tattoo! They got Mr and Mrs tattooed on their ring fingers as well as having traditional bands. "I loved getting a 'forever together' statement," Anastasija told us, "in fact that was my favourite part of the day because the artist asked me something and referred to 'my husband' which was the first time anyone had called Stephen that! It felt amazing."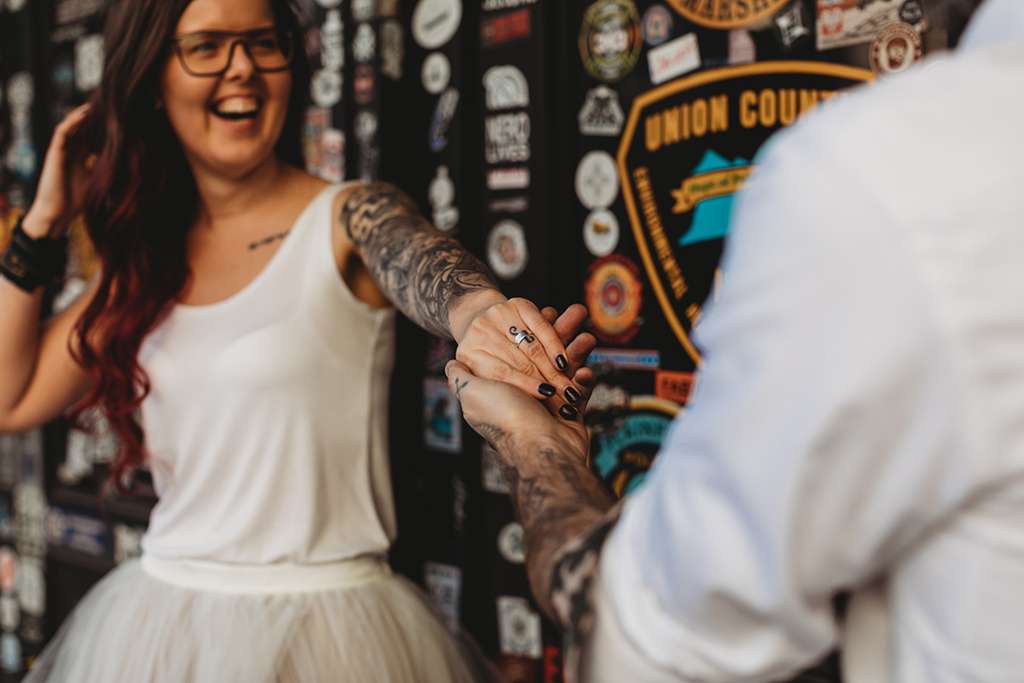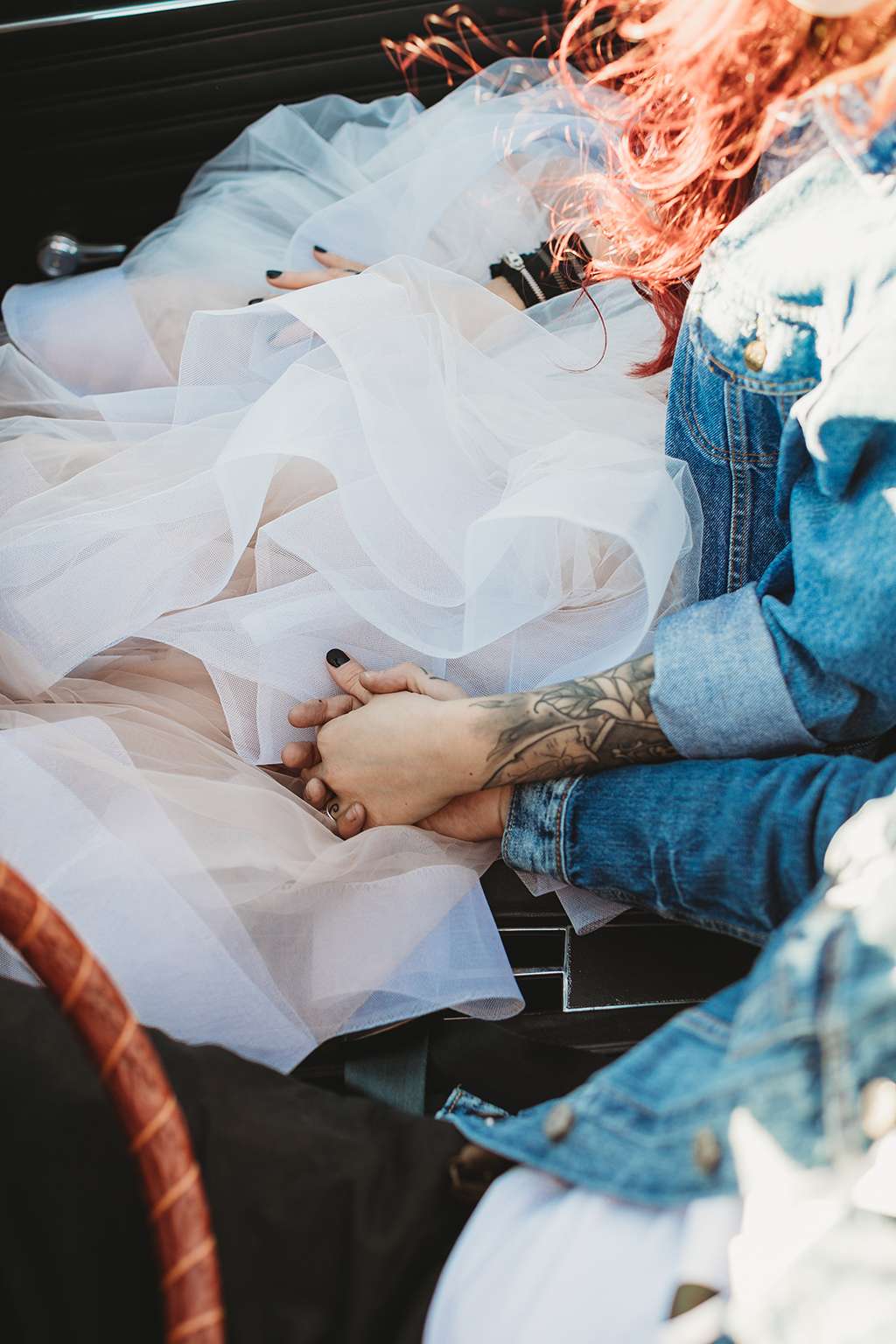 After having their tattoos done, they had an awesome two hours with their photographer exploring Downtown Las Vegas and driving around in their rented classic convertible Ford Mustang. They then met their family and friends to watch the Bellagio fountain show before heading out for dinner and drinks to end their day.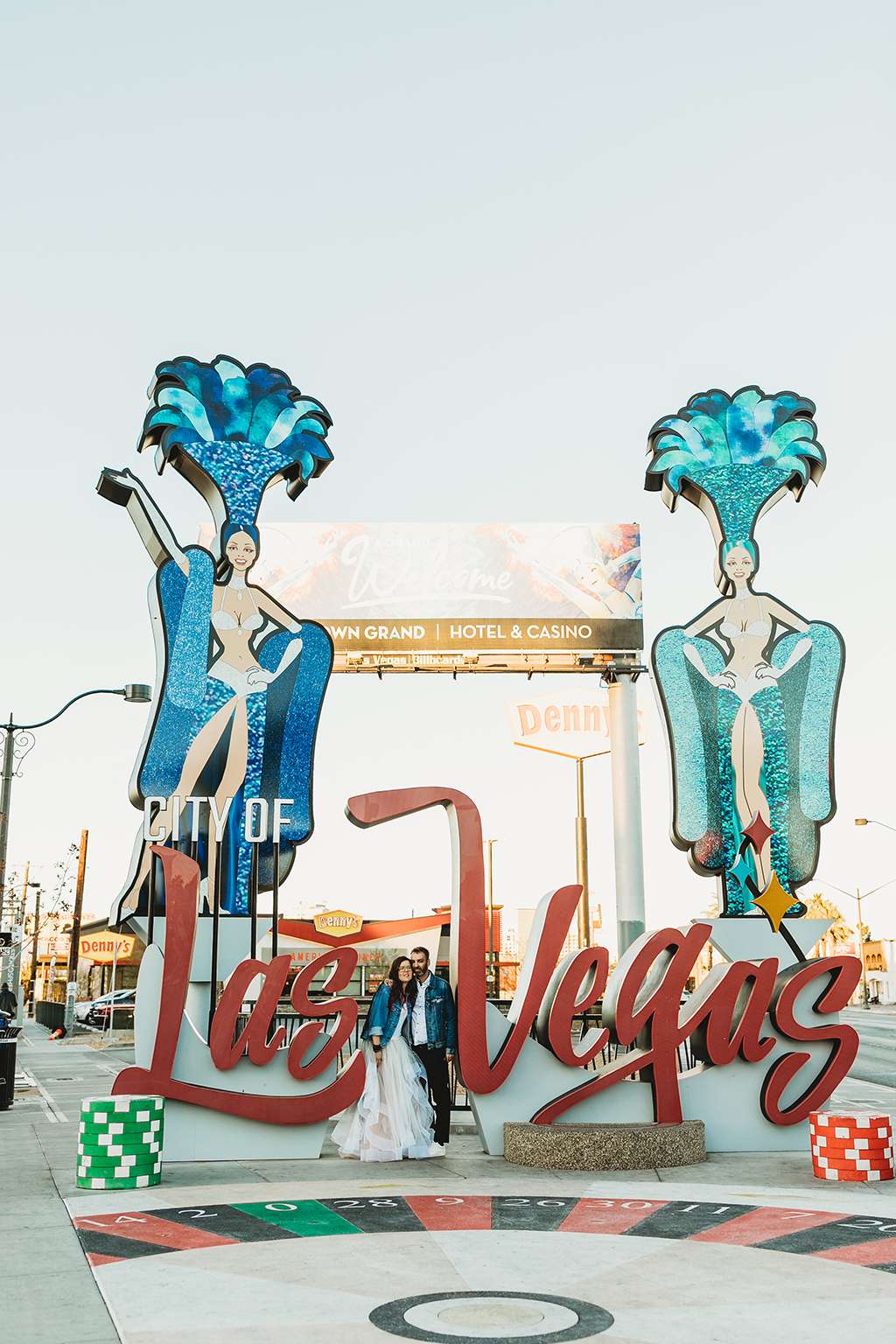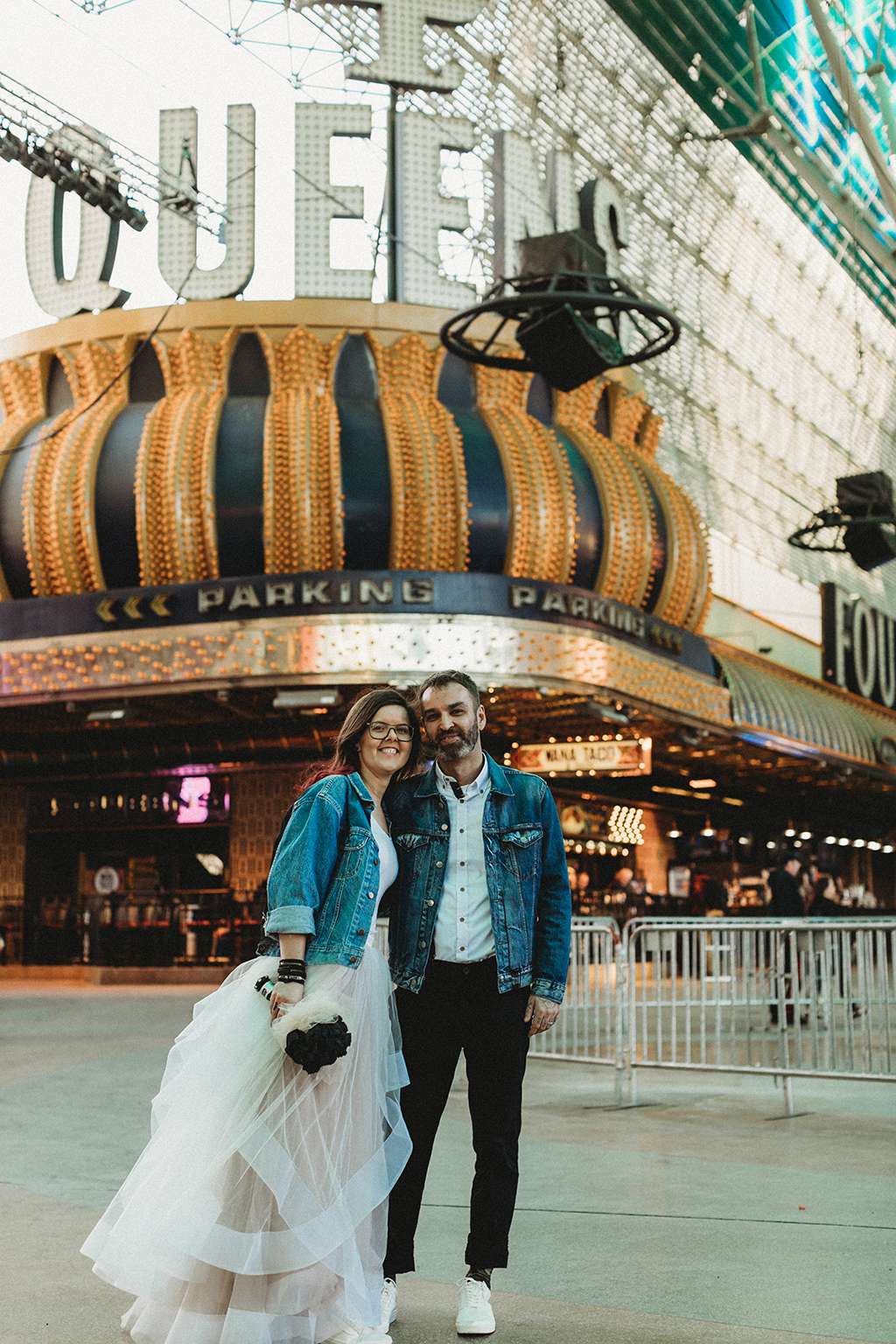 They saved money by getting married in January – everything from the flights to the chapel was cheaper. "Definitely consider getting married in the winter, "Anastasija advises future couples, "as you will save a lot. The only thing we would have changed is to not get married on the second day after we arrived as the jet lag hit us hard and we were up at 3am! Maybe a few days after would have been better but it was simply an amazing day."