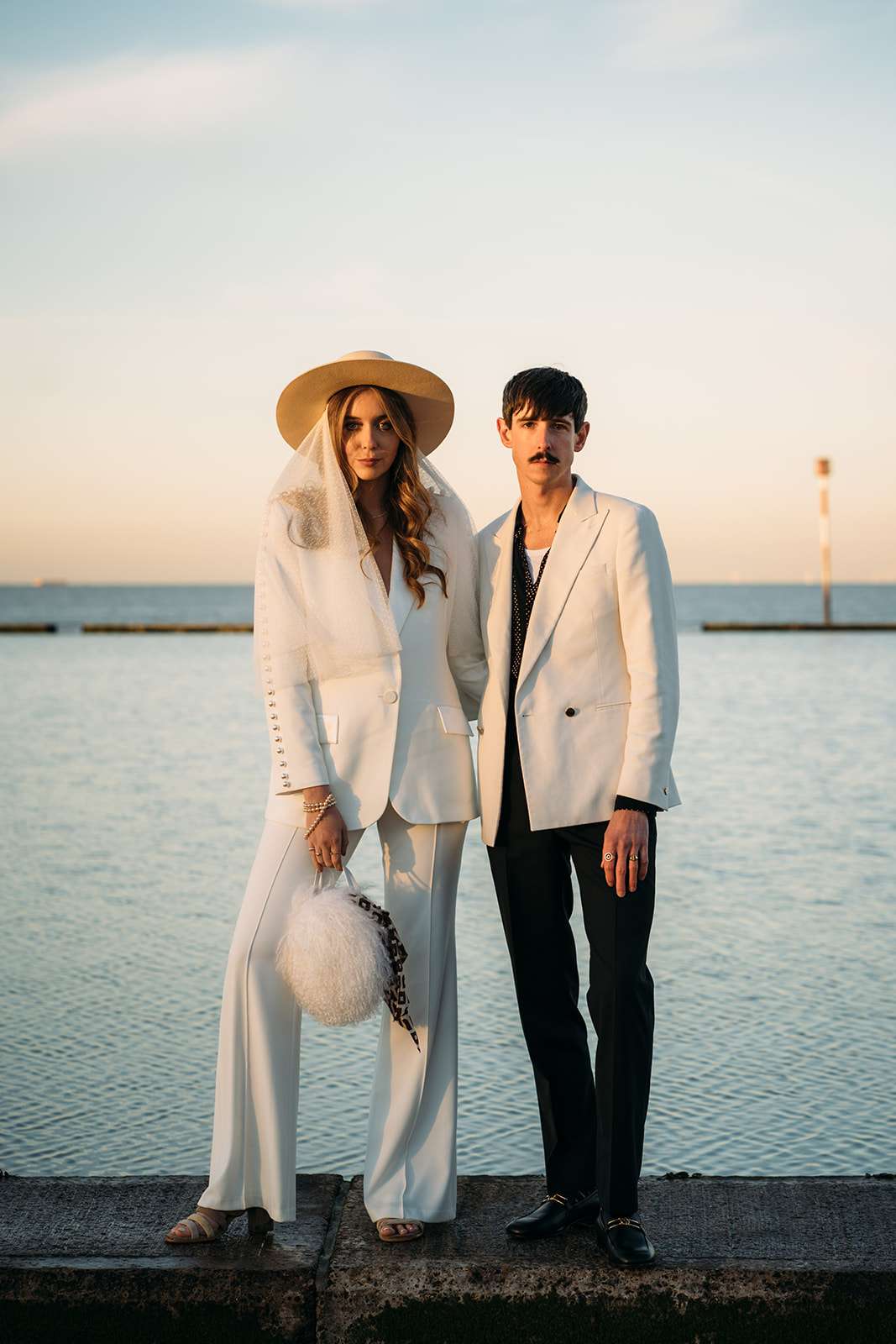 If you read Rock n Roll Bride magazine, you may recognise today's bride, Emma, because she writes the home décor column in every issue. She's also an interiors blogger and if you're looking for retro/ 60s/ 70s/ rock n roll inspo for your own home you need to check her website and Instagram out!. When she told us she was getting married to her beau, Josh, last November, and doing so in true Rock n Roll, laidback fashion, we just KNEW it would be a super stylish day that screamed them.
Inspired by weddings from the sixties, they planned a intimate celebration in their hometown of Margate influenced by George Harrison and Pattie Boyd. The day was planned in under six weeks and they spent less than £5,000! They did exactly what they wanted without conforming to anything traditional.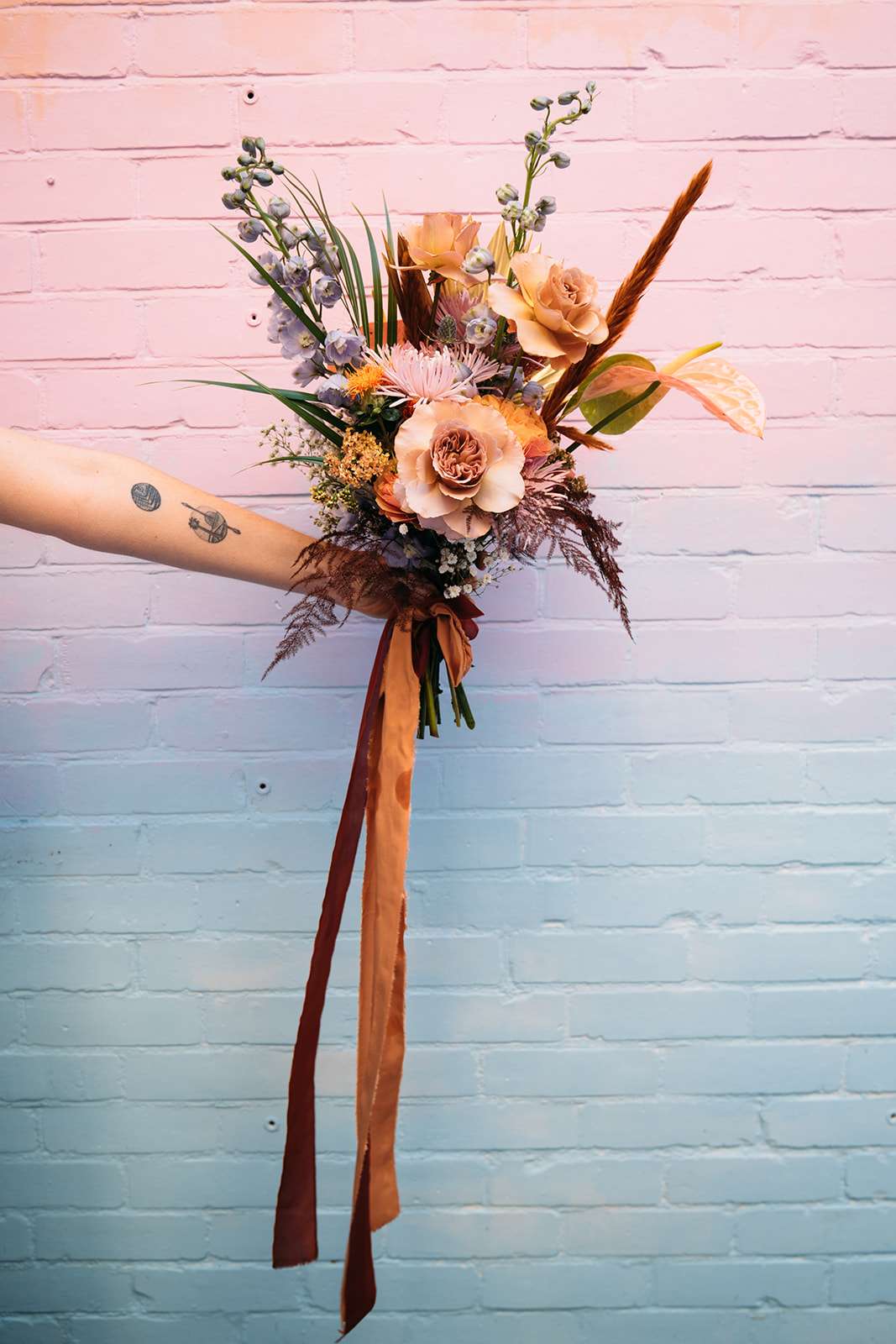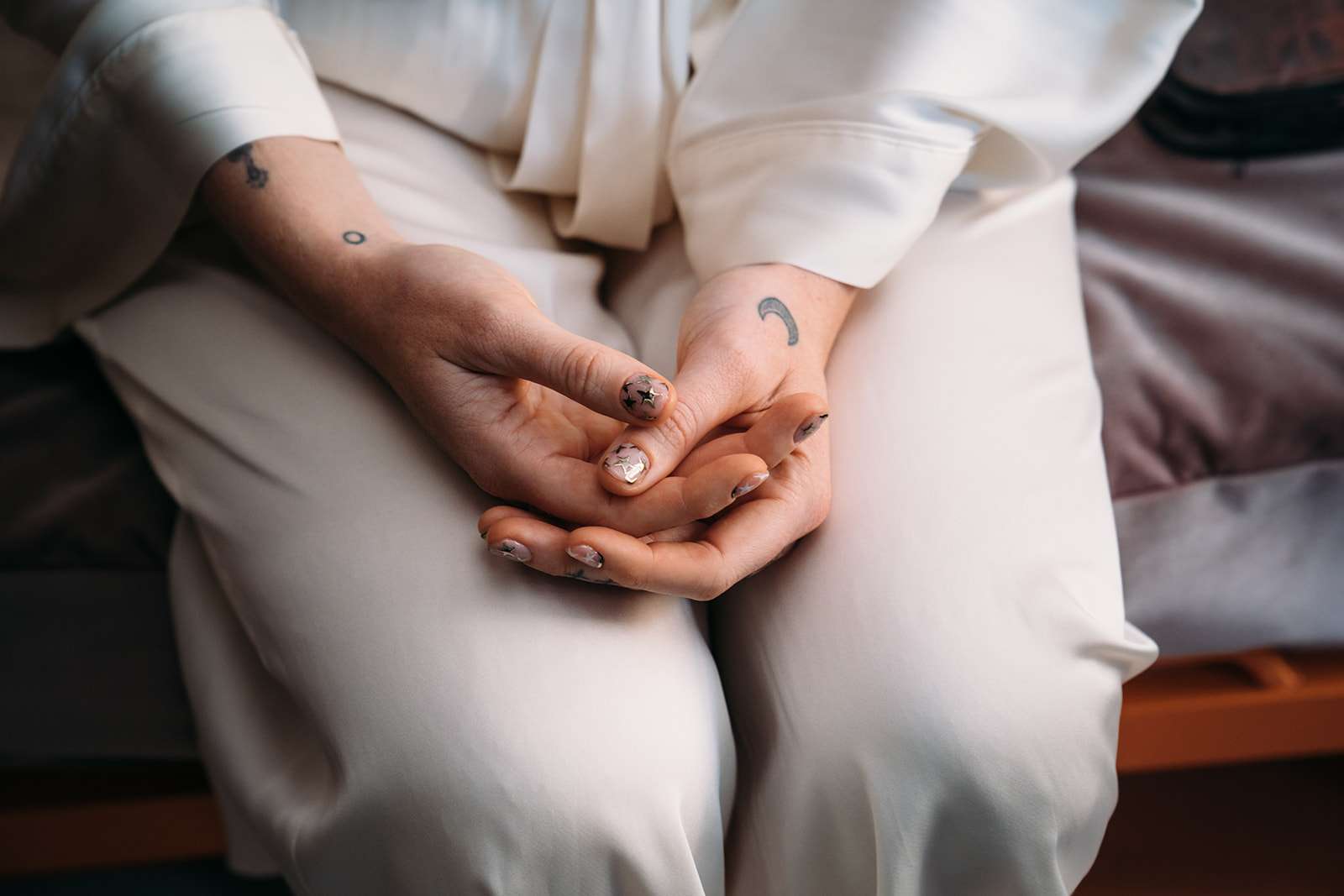 "We're proof that a wedding doesn't have to be normal or expensive", Emma wrote. "It doesn't take anything away from the day and I still feel like it was such a special time. I literally woke up the next day and said 'That was the best day of my life and I'm SO glad I didn't spend £20k on it'!".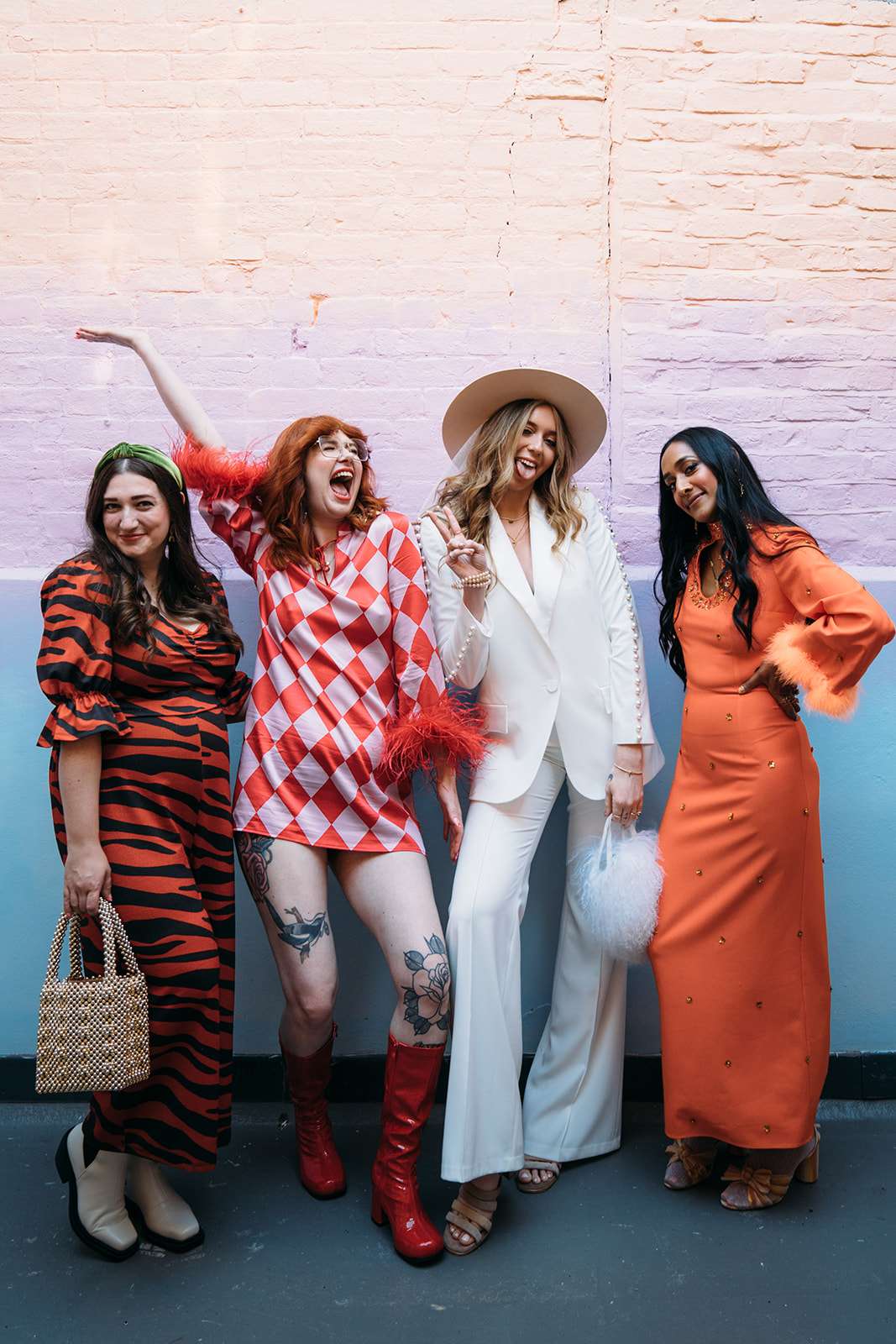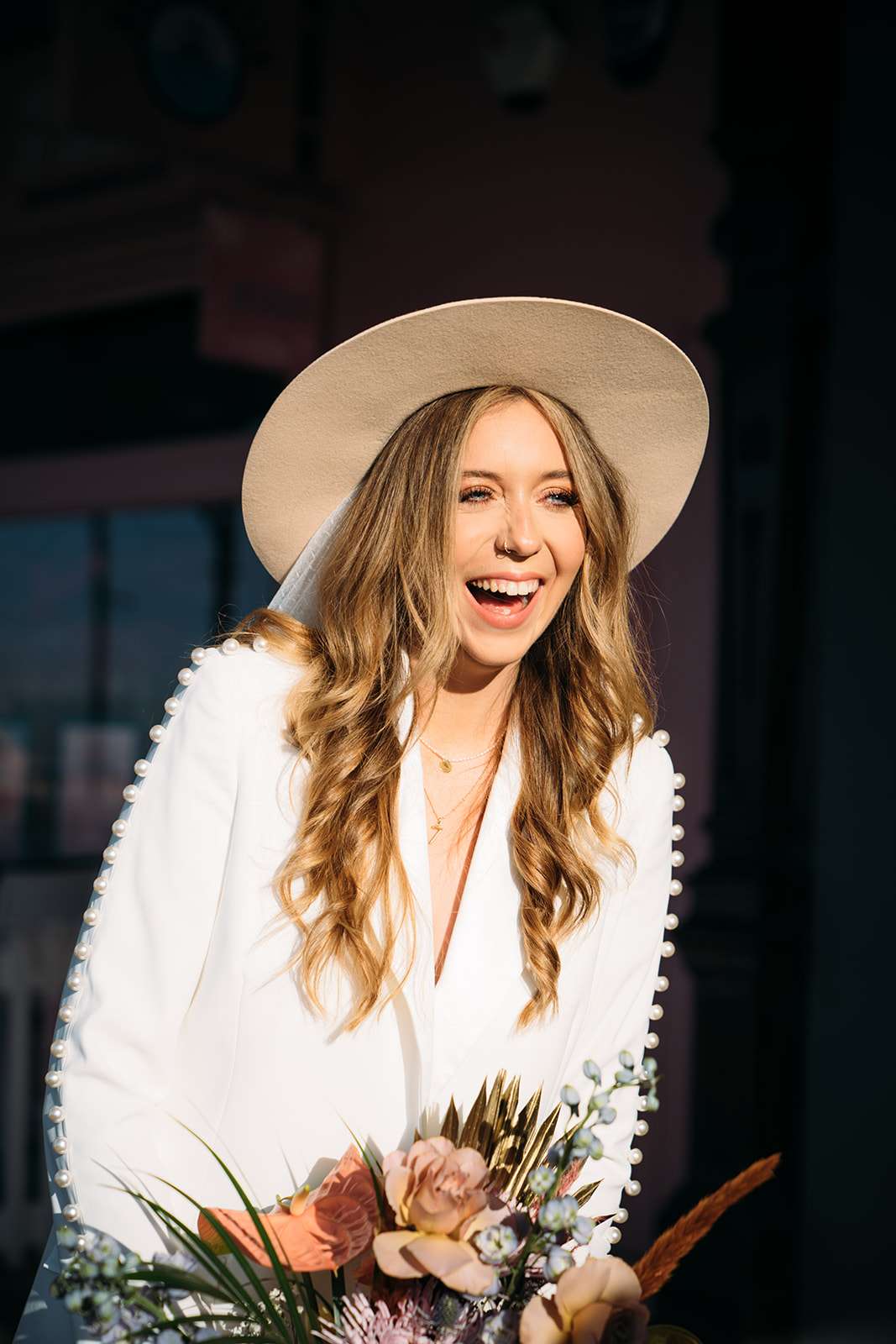 "It was just so wonderful to feel present throughout the day and so many things
just happened from being super casual about it", she continued. "We sent invites out via email and I asked my mate Zoe to drive me in her VW the night before and she graciously accepted. We didn't have a three-course dinner, yet we still paid for food and got enough drinks for everyone to feel party ready. We didn't feel the need to pay for lots of things that we wouldn't look back on or use again."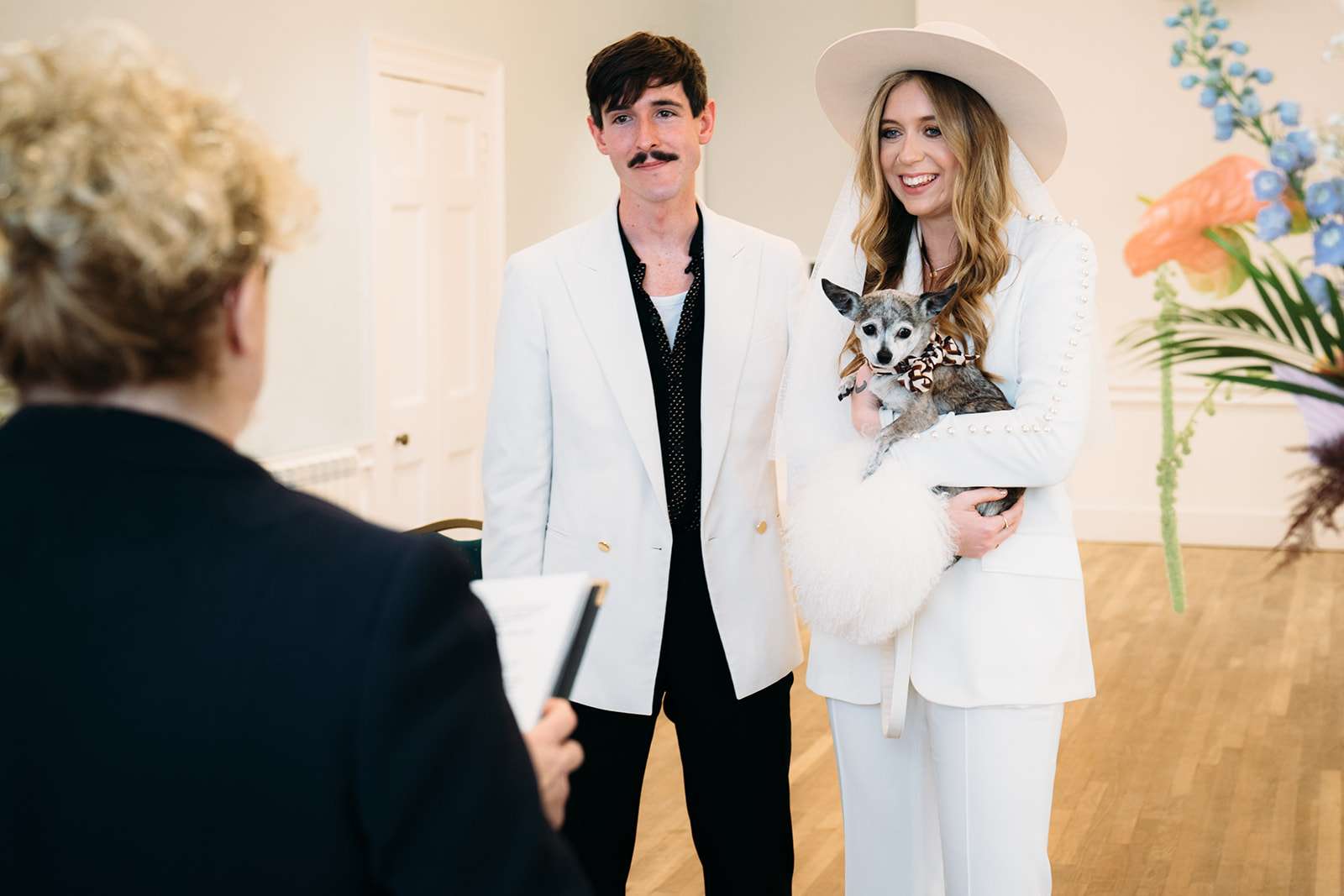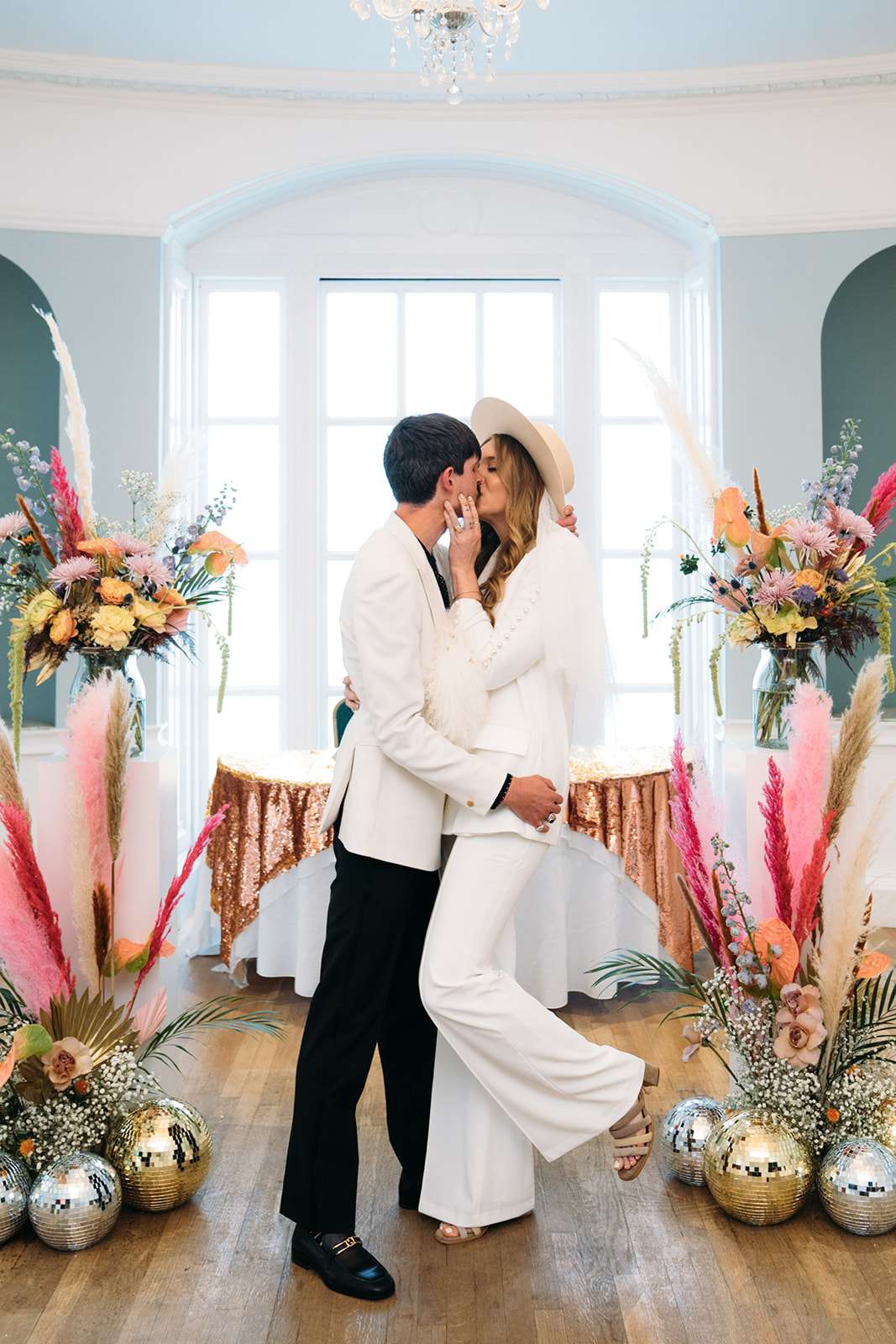 Their intimate ceremony was held at at Pierremont Hall in Broadstairs. Emma explains, "Our ceremony was literally just us, two witnesses (our mates Simon and Jo – who was also photographing), their one-year-old daughter, Josh's best man and George the pooch who walked me down the aisle. Josh had a playlist to get him pumped beforehand and I walked down the aisle to Father John Misty, Chateau Lobby #4."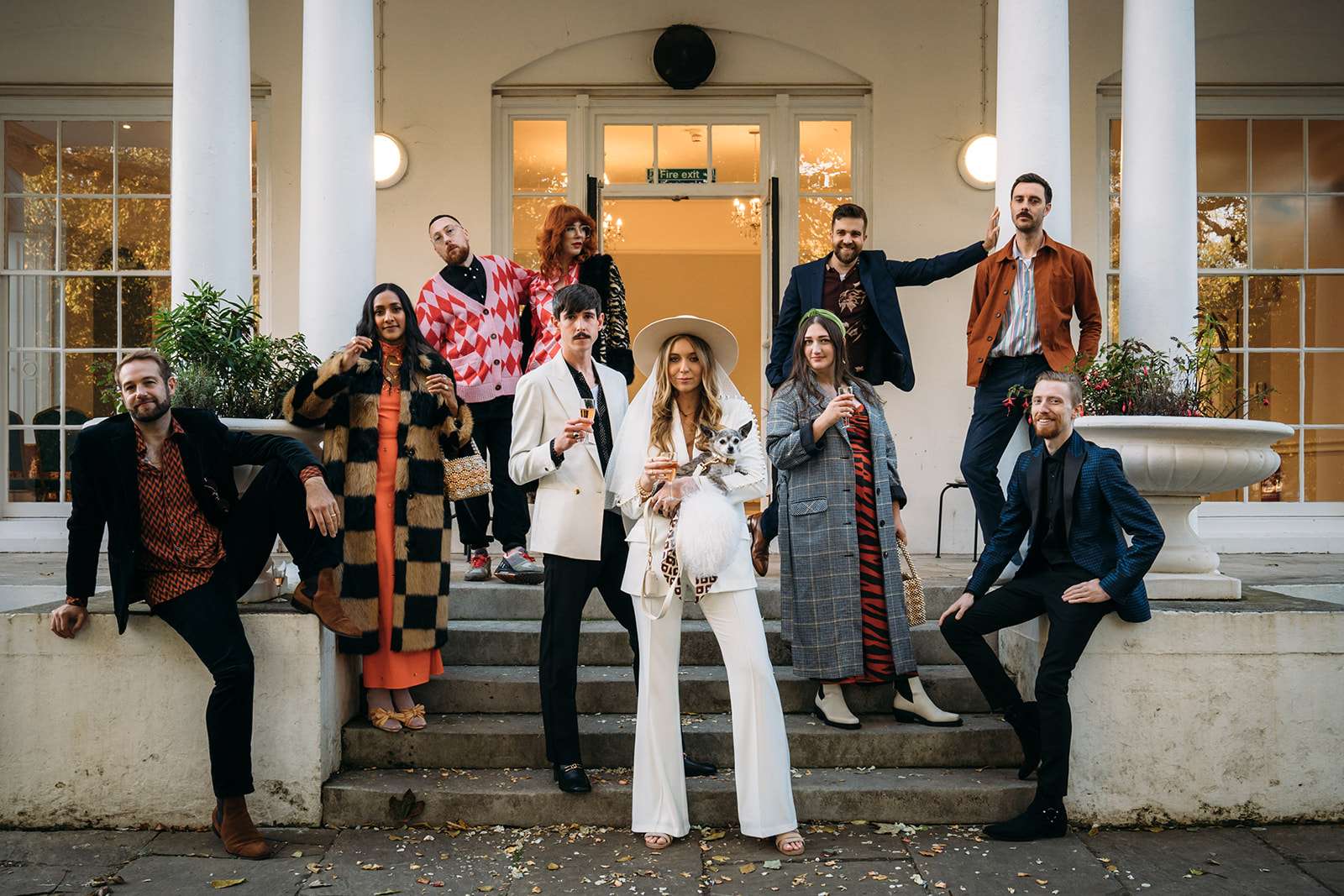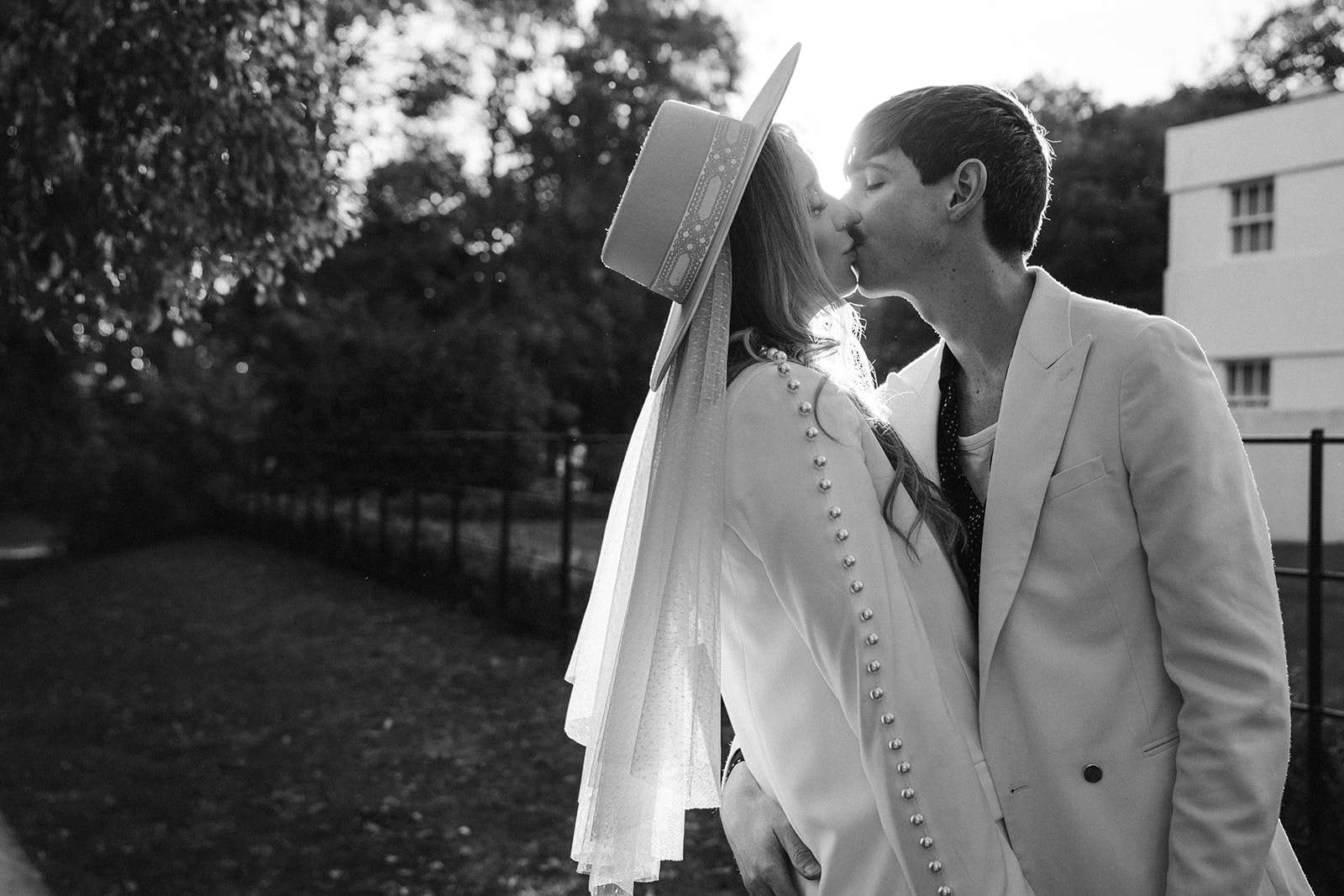 "We had both written personal vows to one another. He promised to make me tuna pasta bake as often as I wanted for the rest of our lives. Everyone shed a tear as they were super meaningful to us. It was actually our seven-year anniversary on the day so I was wearing a lucky 7 necklace (weirdly I went to an event a few weeks later and there was another lucky 7 necklace in the goody bag – they had no idea and Josh now wears this one). We then had three songs for signing the register which were: Real Love Baby by Father John Misty, Le Temps de L'amour by Francoise Hardy and Love in the Afternoon by DUO. Finally we walked out of the amazing side doors to Magic by Robin Thicke. Six of our best friends were waiting for us with confetti and to celebrate with a glass of Bollinger."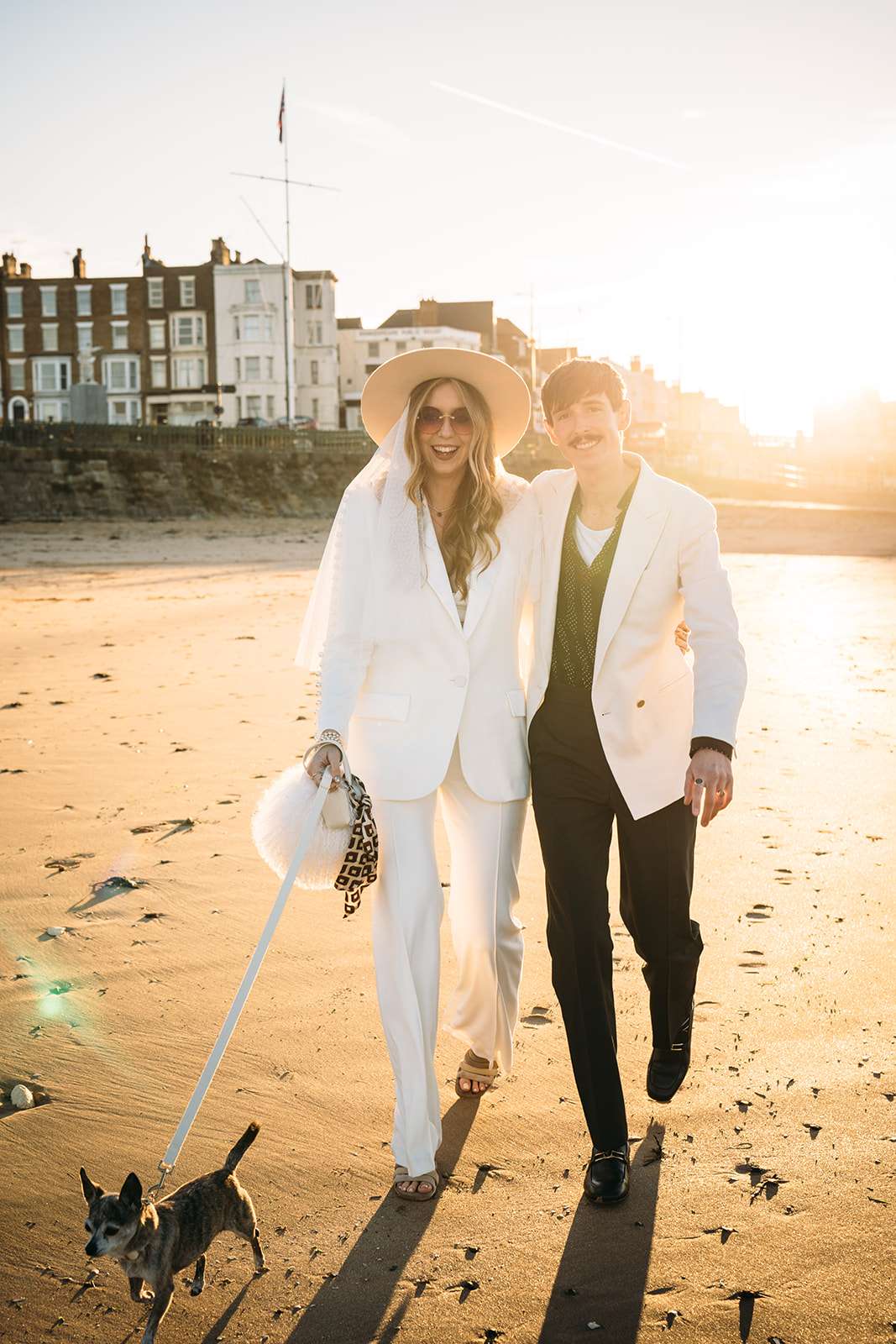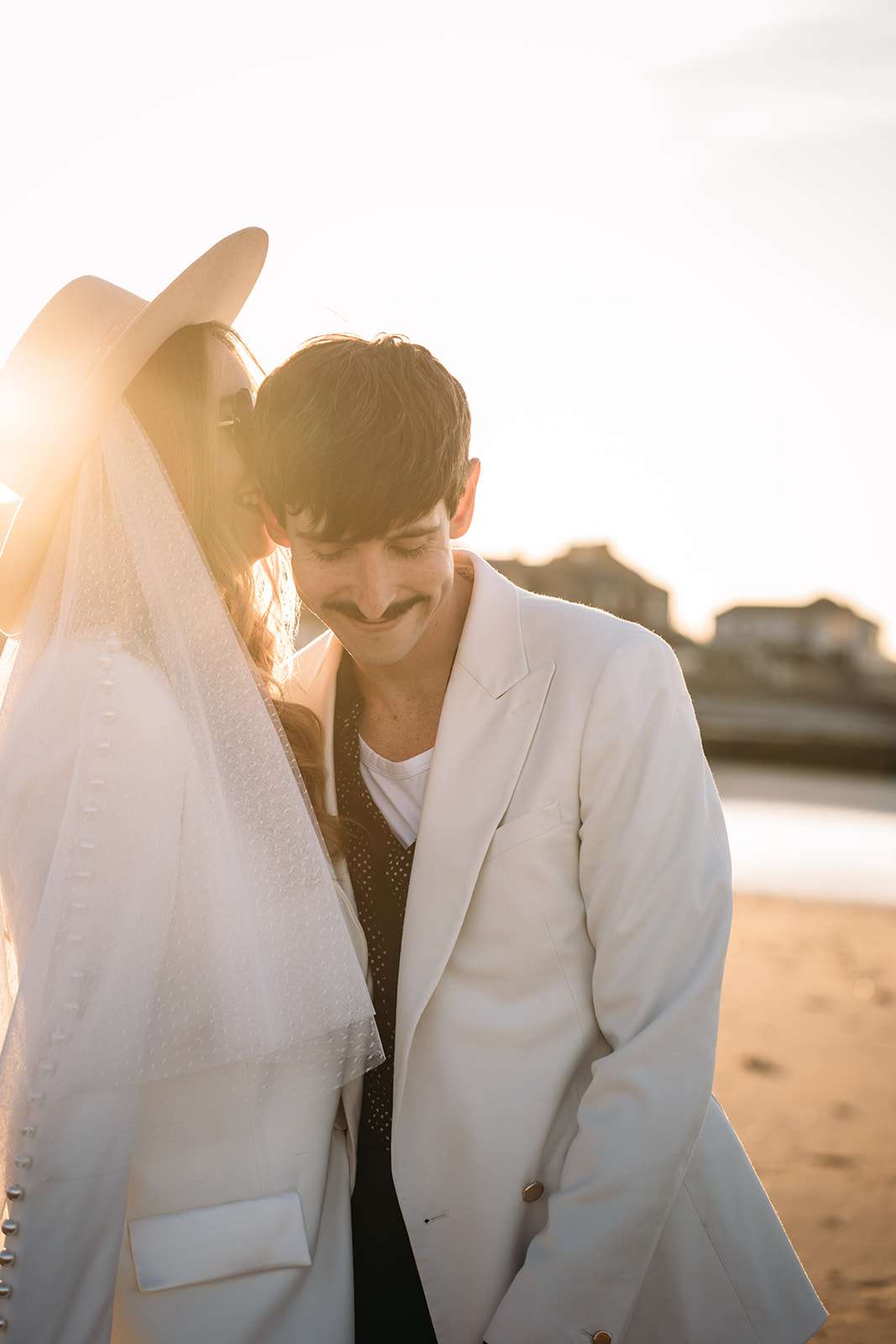 They then did their photos at Margate Suites (where Emma had stayed the night before) and on the beach, and had their reception at a favourite stomping ground, Bar Nothing in Margate. They didn't book exclusive hire of the pub, instead they told them they were coming with about 50 people and arranged Prosecco and pizza for everyone! One of the bride's friends, Whinnie, arrived with a pavlova and they cut it like a wedding cake. "After that, I changed into my party dress and we danced all night long before leaving at around 2am, stopping by the kebab shop on the way home. It couldn't have been more perfect."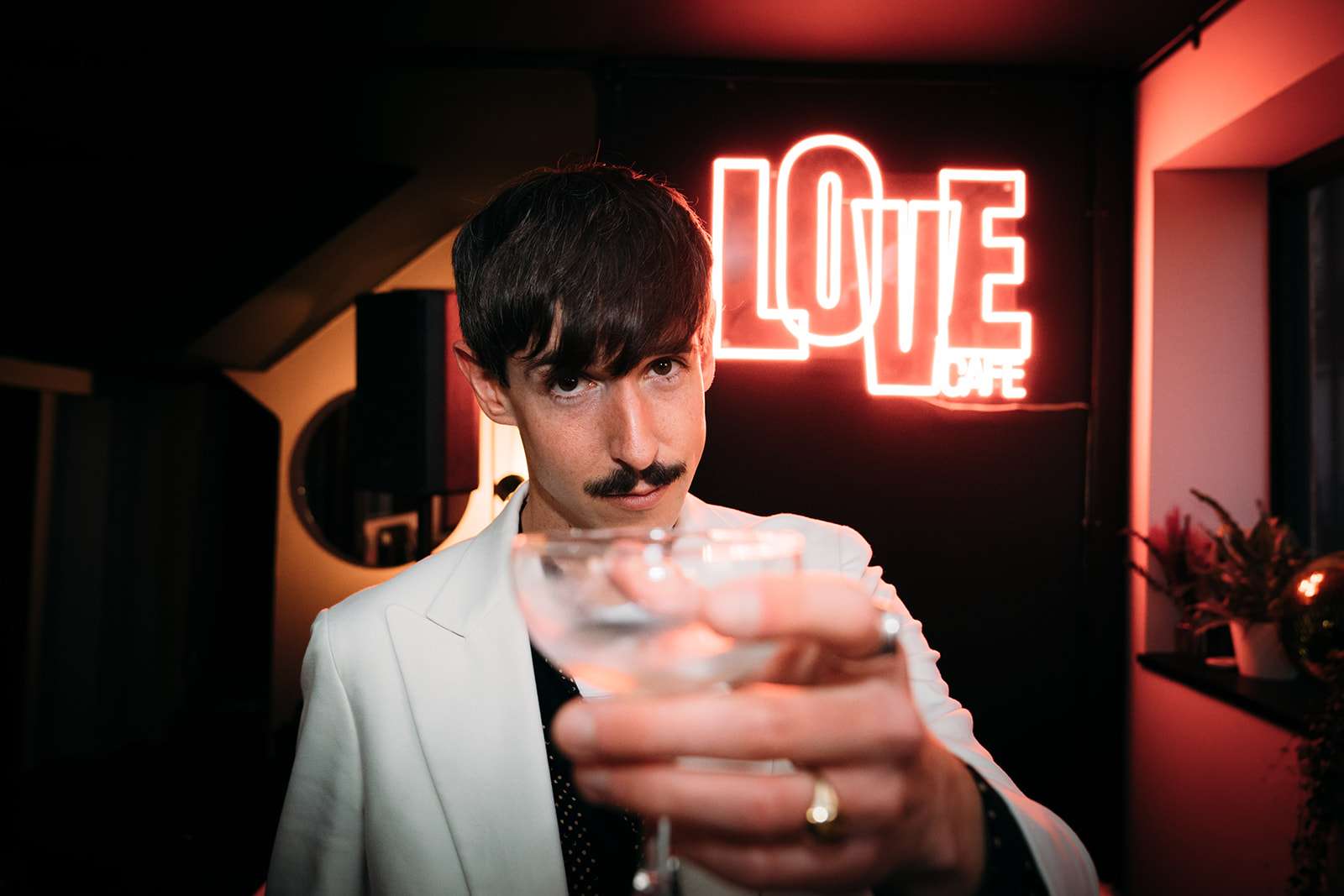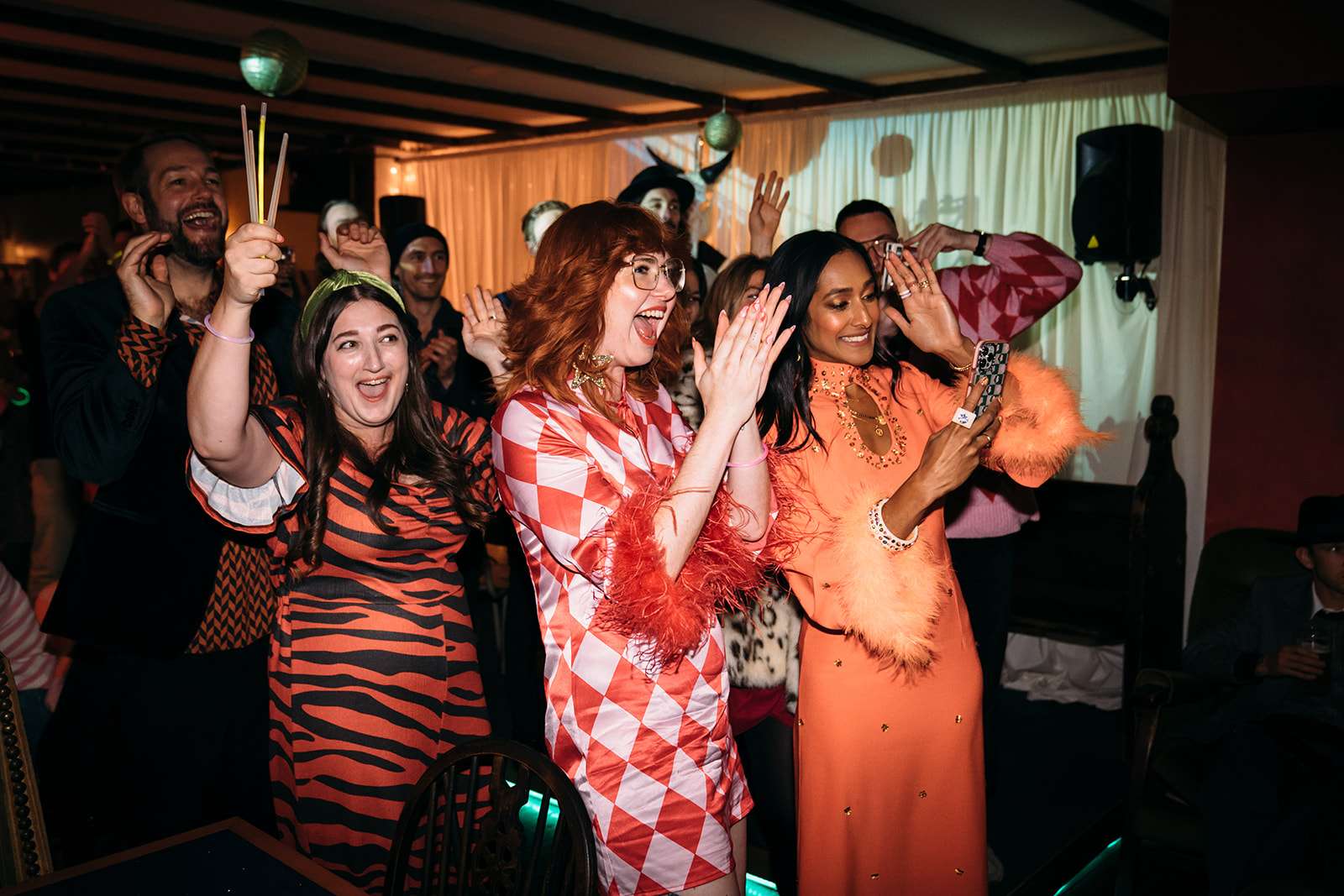 "The best thing about the day was just feeling so free and happy all day", Emma concluded. "We had exactly the day we wanted and I have so many memories with Josh. A few people have since commented that it just looked like we were the only two people in the room and I couldn't ask for anything better to be said of the occasion."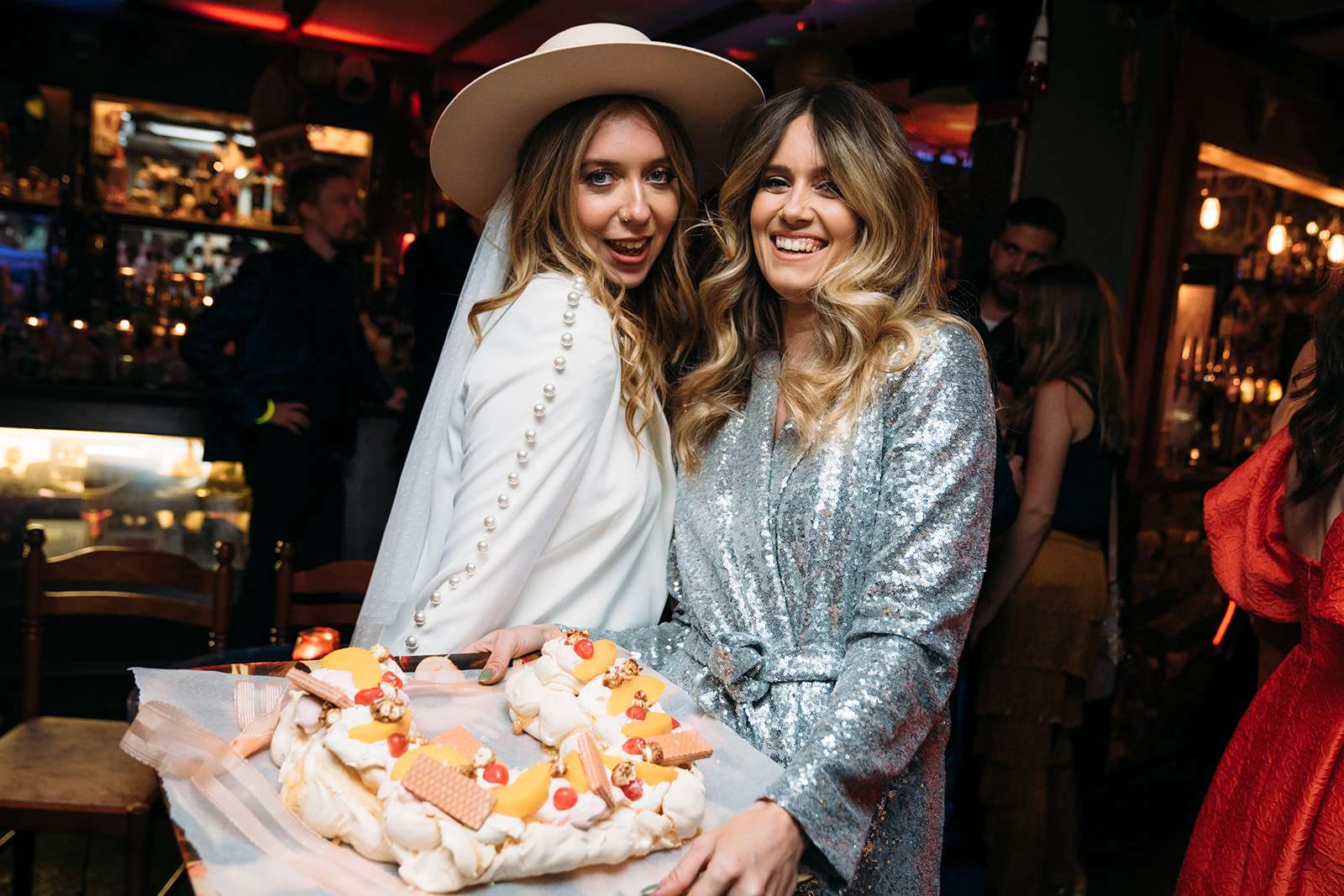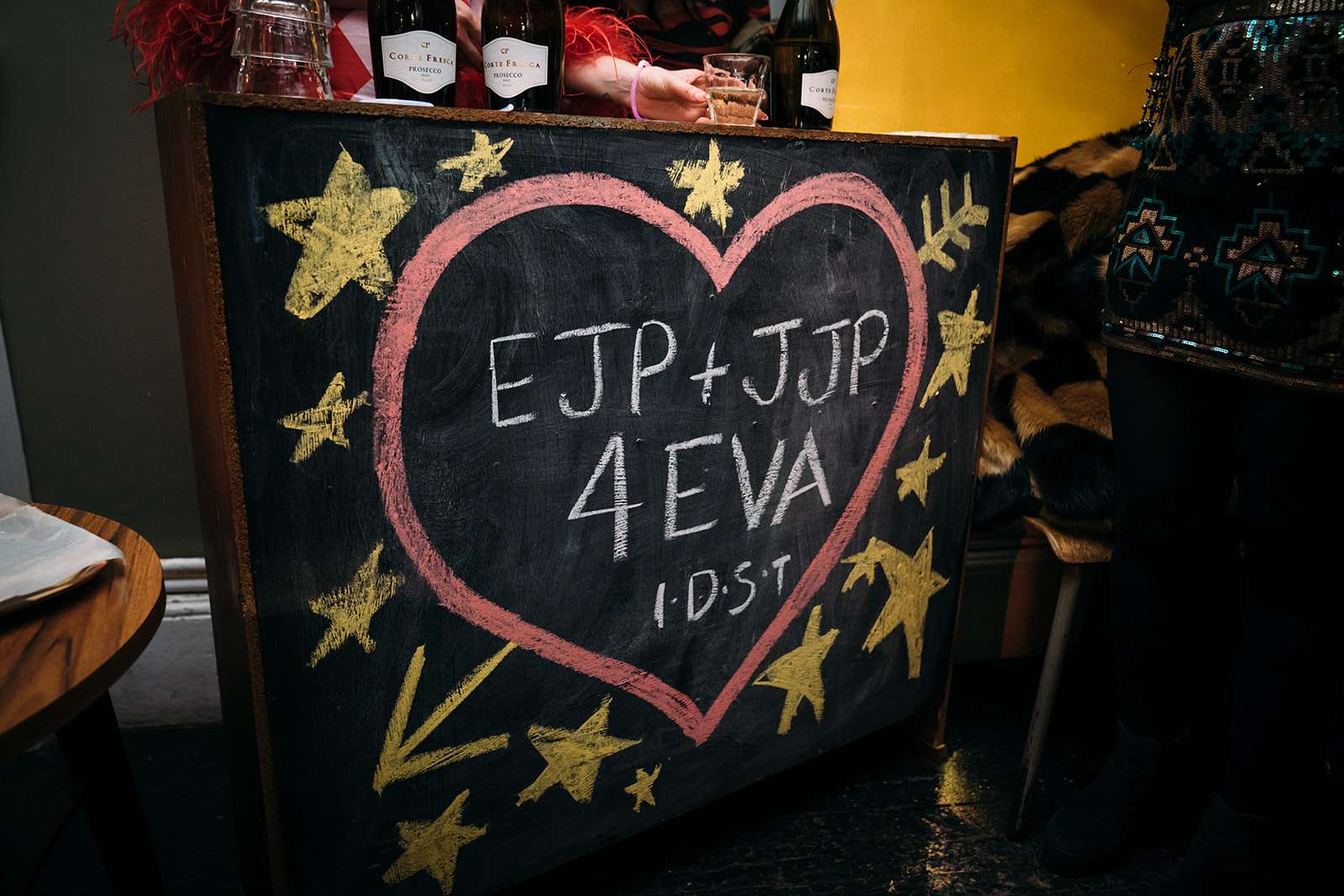 "Our advice to others planning their weddings is to literally just do you. There are so many pressures when it comes to getting married and you shouldn't feel stressed out by any of it. Where is the fun in that? If something is stressful, scrap it. Human connection is what matters and celebrating your love for another. I'm someone who loves details but I really don't think you ever look back at a wedding and go, 'oh yeah, their table setting was really nice', or 'loved their invites'. You say 'I absolutely loved dancing to that song' or 'how fun was it when Emma and Josh got on the bar?'. Spend the money on stuff that you can keep forever. I'd much rather have sick photography and have stayed in a really nice hotel suite."