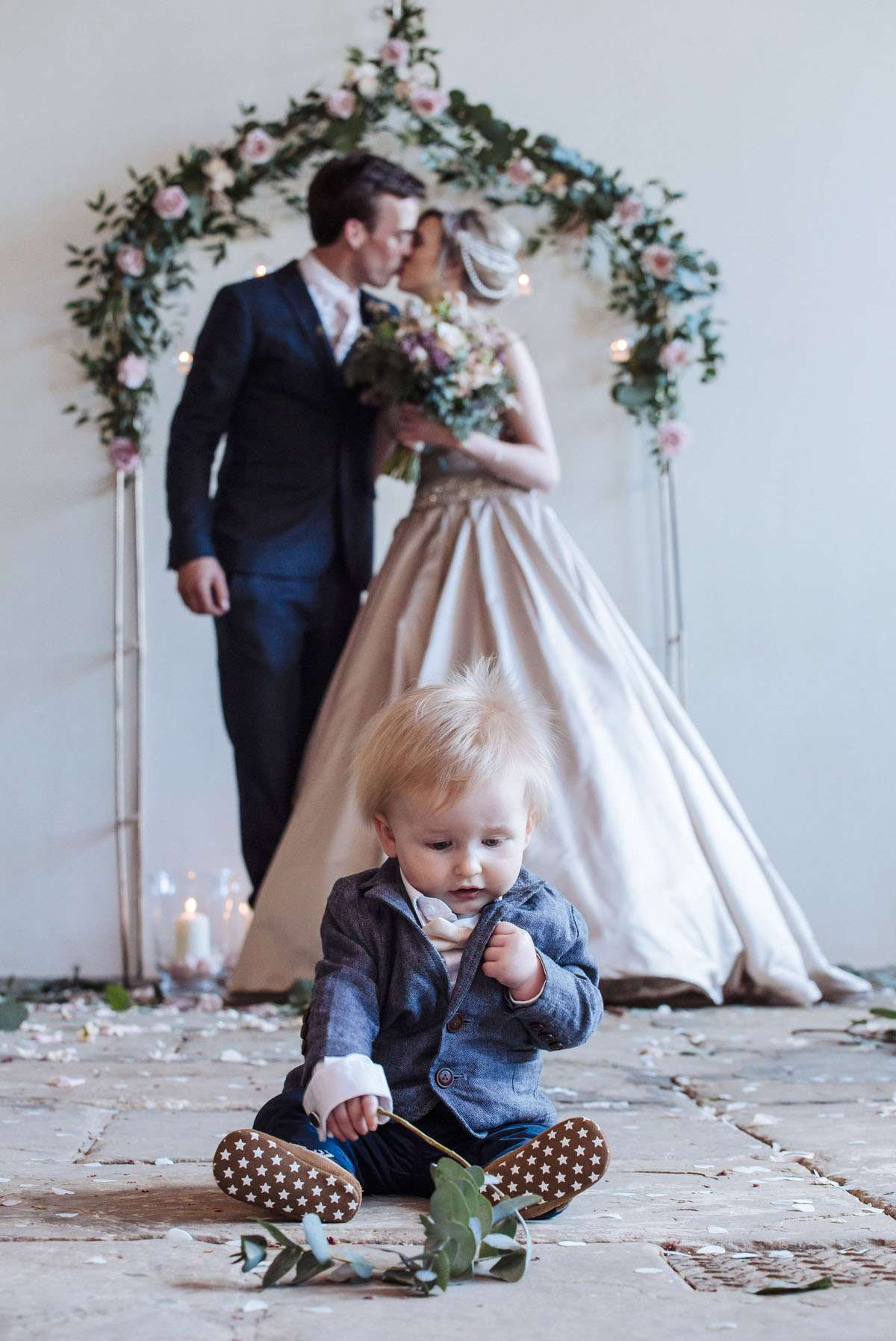 Brooke and Phil's wedding theme came about when they found their venue, The Arches in Dean Clough, Halifax. The traditional cloth mill had exposed brick work, pillars and stone floor which was the perfect backdrop for an industrial inspired wedding with just a touch of glamour.
"We didn't want the wedding to feel try-hard or pretentious", explained Brooke. "We had a stylist, Natasha Nalton at Natasha Jane Events, who helped us decorate the space. From our first meeting she understood exactly what we wanted and didn't let us down on the day. She created something that had the wow factor whilst still being relaxed and all about the celebration."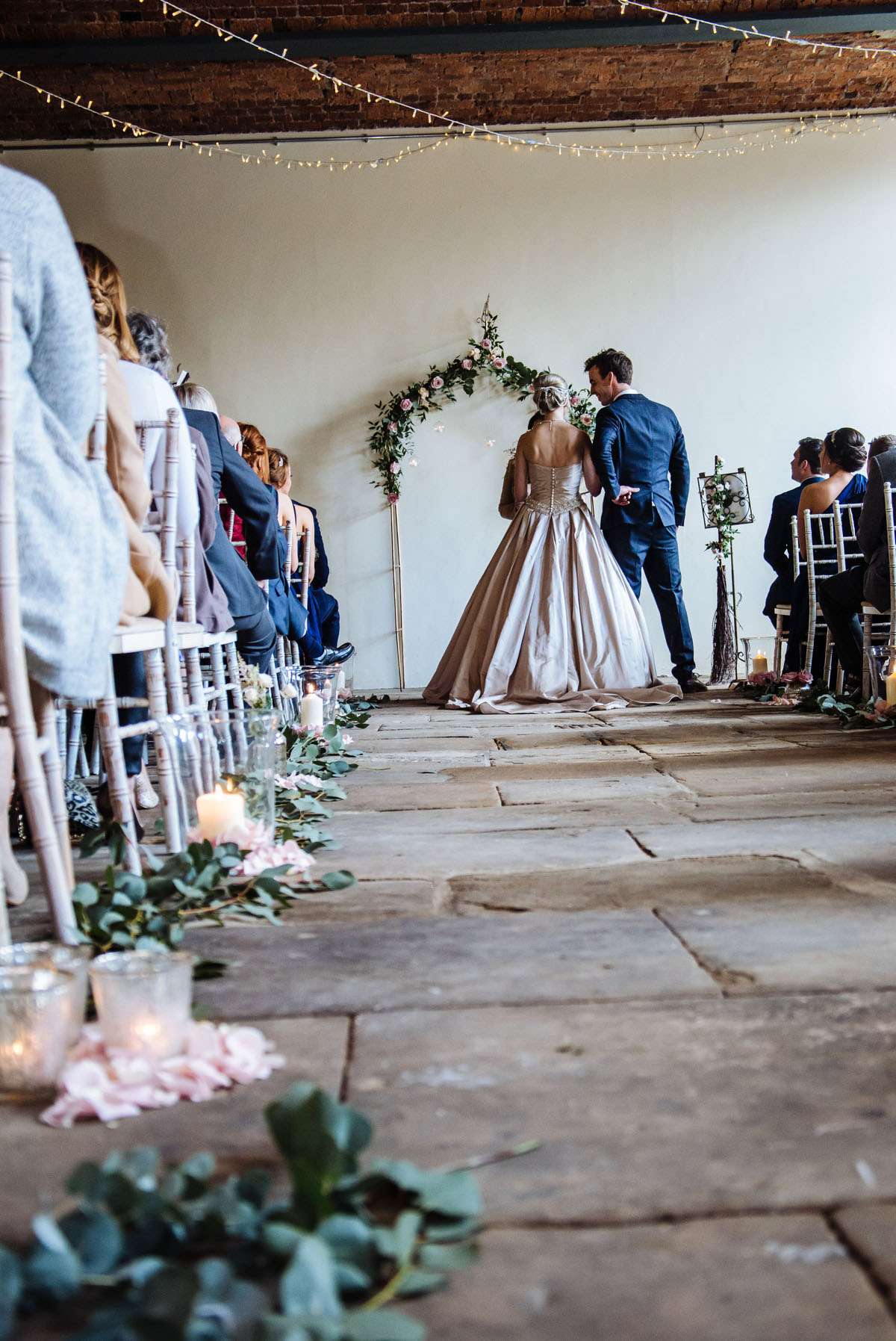 "We loved all the glam elements like the mercury glass candles and roses while the copper and eucalyptus brought it in keeping with the venue. My sister in law made our table numbers and chair signs and I had fun spraying bottles copper. Natasha did a brilliant job of including our handmade elements with her own extensive collection of props."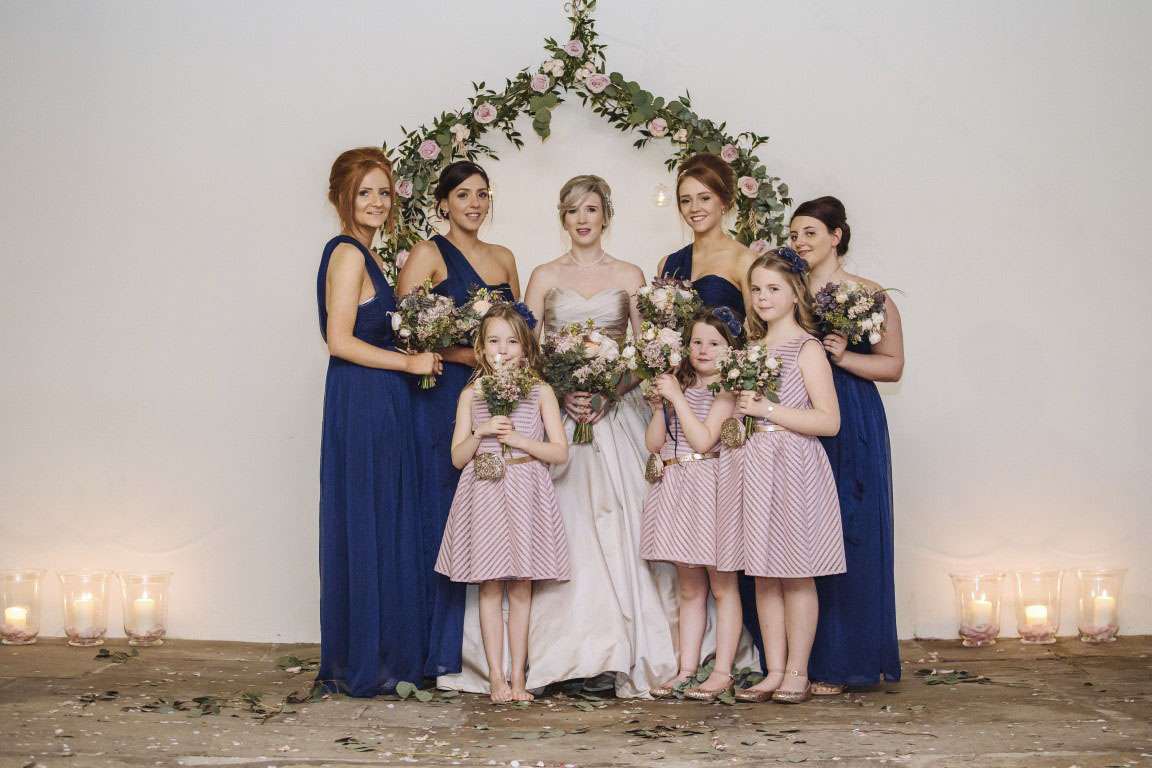 Their humanist ceremony was the first one their venue had ever hosted. "The ceremony was a bespoke ceremony in which we had worked with Karen King to create. It was a personal yet amusing ceremony about our love story, relationship, family and our promises to each other.
The ceremony included a sentimental poem from Phil's mum, Pam and a funny reading from my brother Jason. We also had a surprise song from our two bridesmaids Maisy (age 9) and Harriet (age 7) which was very emotional with tears all round! They sang Love is on the Radio which we found out later they had been practising since we got engaged! Such a special moment."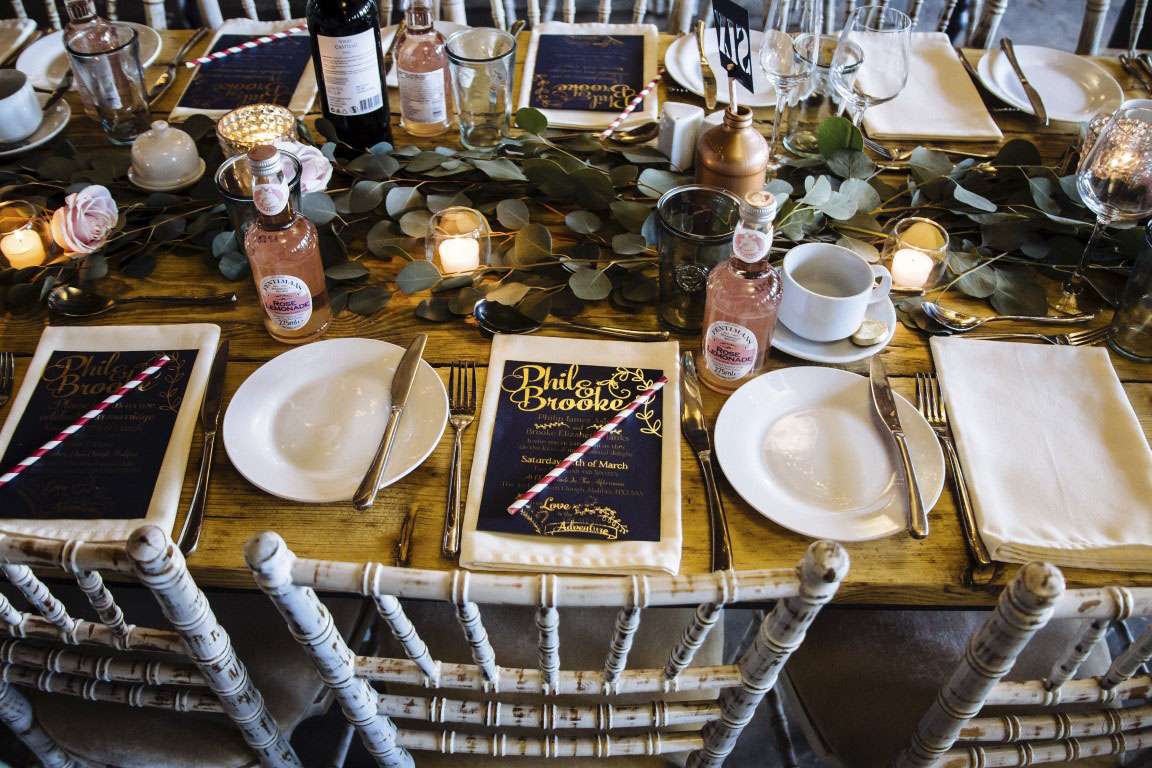 "Our day was filled with surprises! Phil's sister had told us she'd make our cake – we trust her completely so just left her to get on with it! We did not expect three cakes at all and it was one of our favourite moments to walk up to the stunning stone windowsill where they were displayed and see what she had made for us! I had never seen candles on a wedding cake before but they looked gorgeous, especially lit up as part of our sparkler entrance."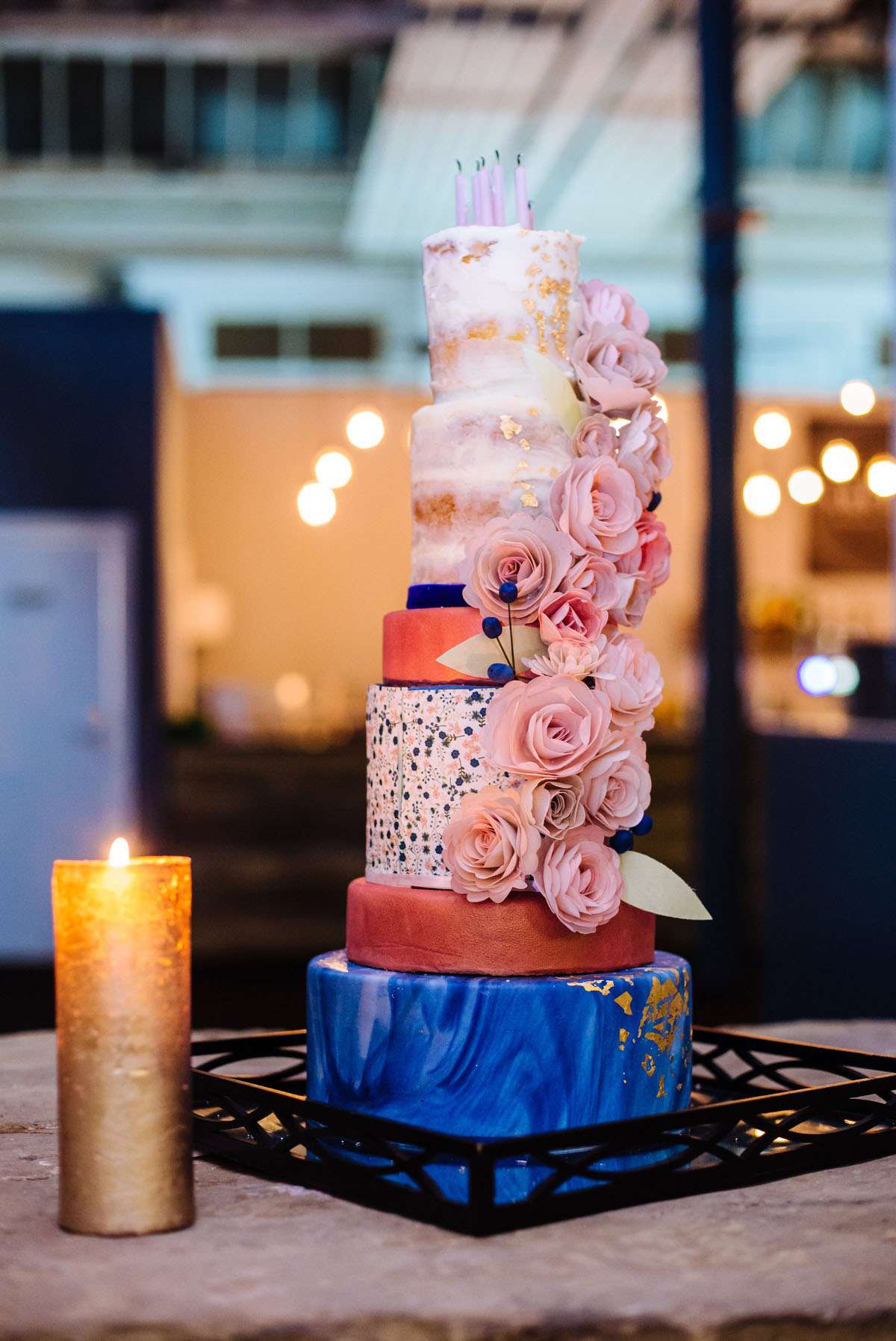 "Having our ten month old son as part of our wedding was so special too. He was a huge part and it just shows you can plan a wedding and get married with a young baby including breastfeeding in your wedding dress!"