Sophie and Michael's love of Tim Burton movies, particularly, Nightmare Before Christmas, inspired their November wedding. They were influenced by the aesthetics of Halloween Town, which is dark and creepy but has pops of colour. The bride had a black and white striped dress made for her by Rosie Red Corsetry & Couture which she wore with an OGSquad crown. The decorations were all homemade and their handfasting ceremony, led by a friend, featured the vows from Corpse Bride.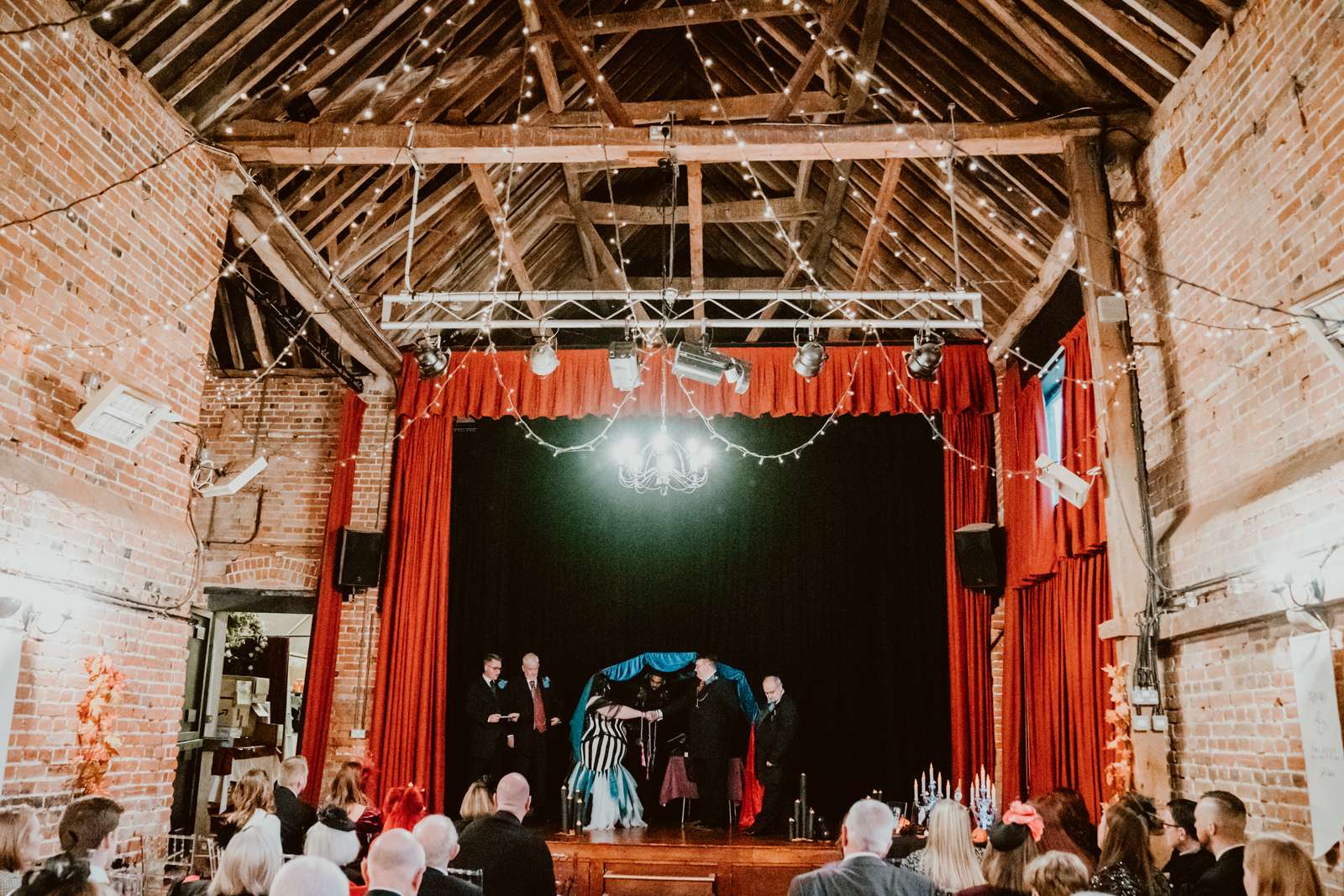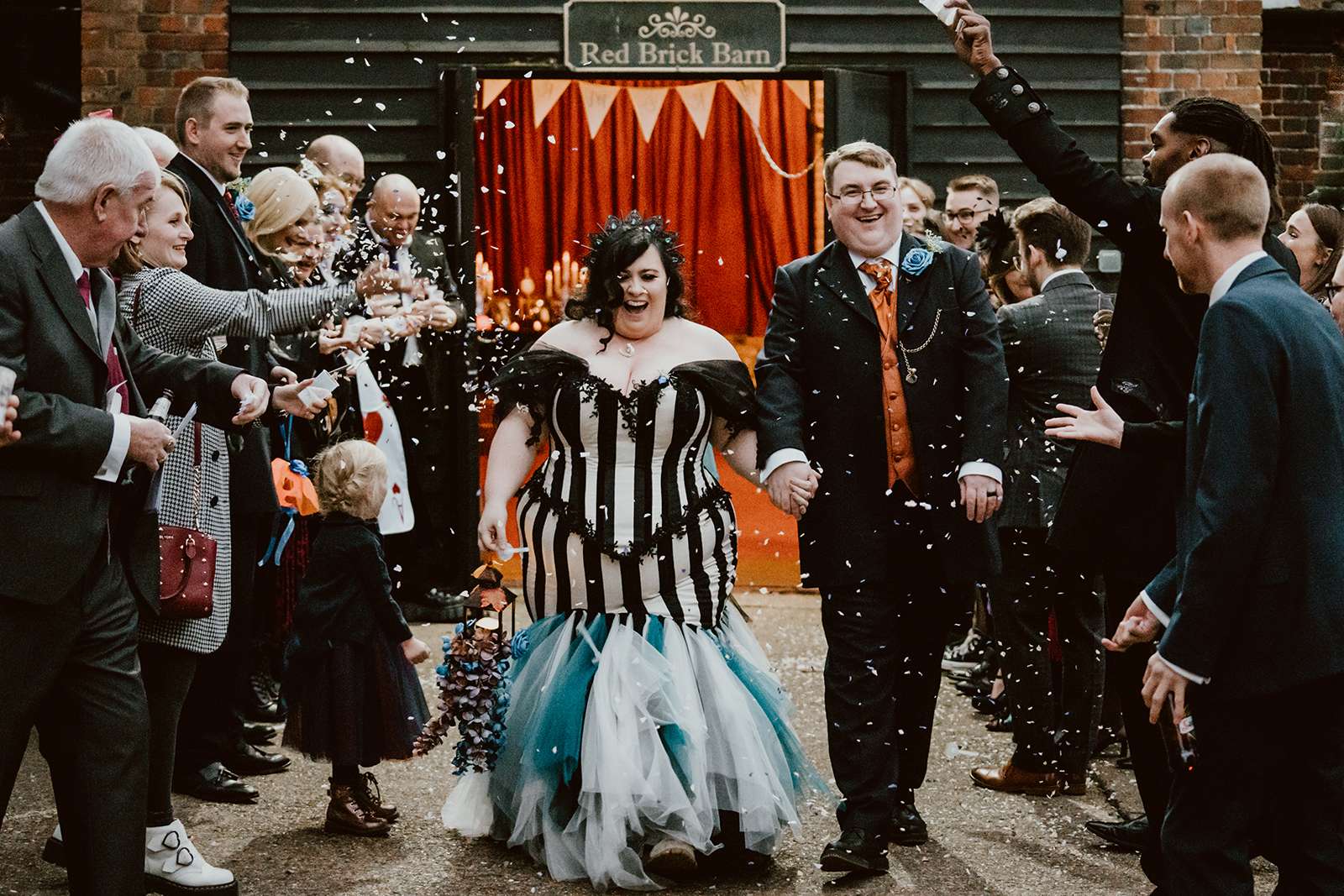 The day took place at All at The Red Brick Barn in Essex and kicked off with the couple standing up on the stage for the ceremony. "The ceremony itself was quite calm, besides a little mix up with music, as we had the legal part done last year", Sophie explained.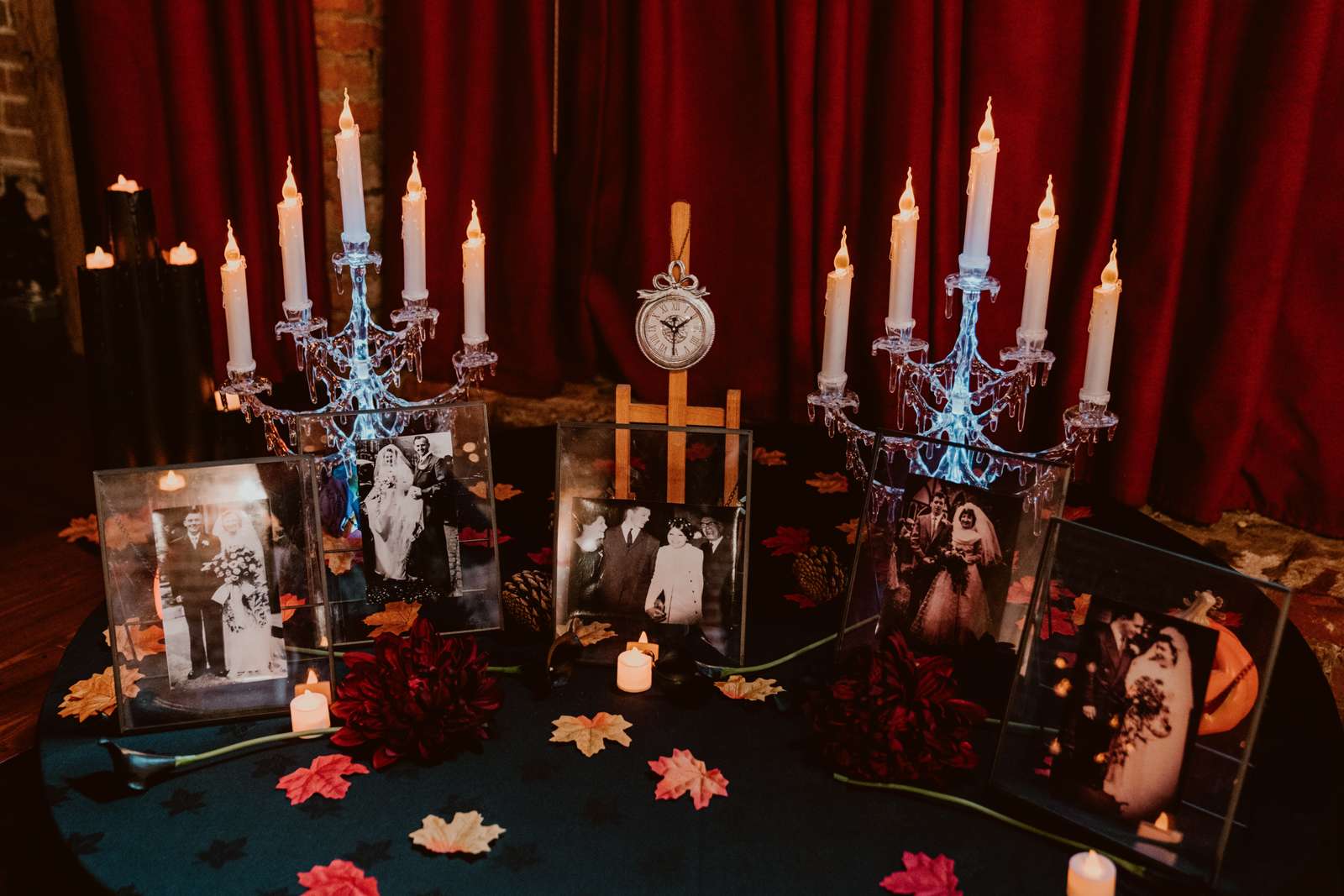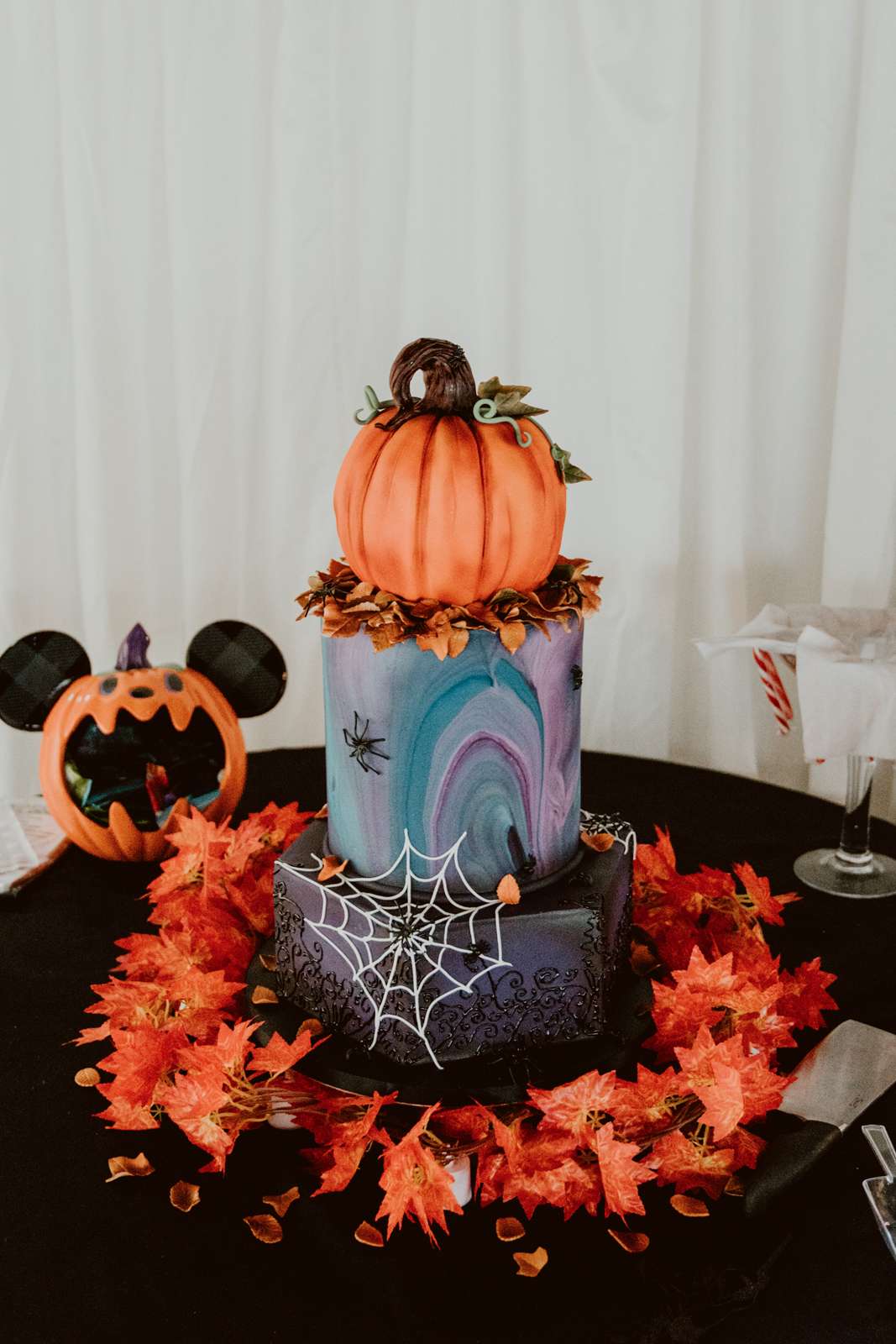 "We both wanted to have a handfasting for our ceremony, the father of the bride and father of the groom had the cords representing the bride and groom. The groom's youngest brother read out the blessing while our celebrant tied the cords. After the blessing we spoke our vows which were taken from Corpse Bride as there have a special meaning to us. The music, when we got it working, was an collection of Tim Burton, Disney and Metal song covers done by a string quartet we found on Spotify."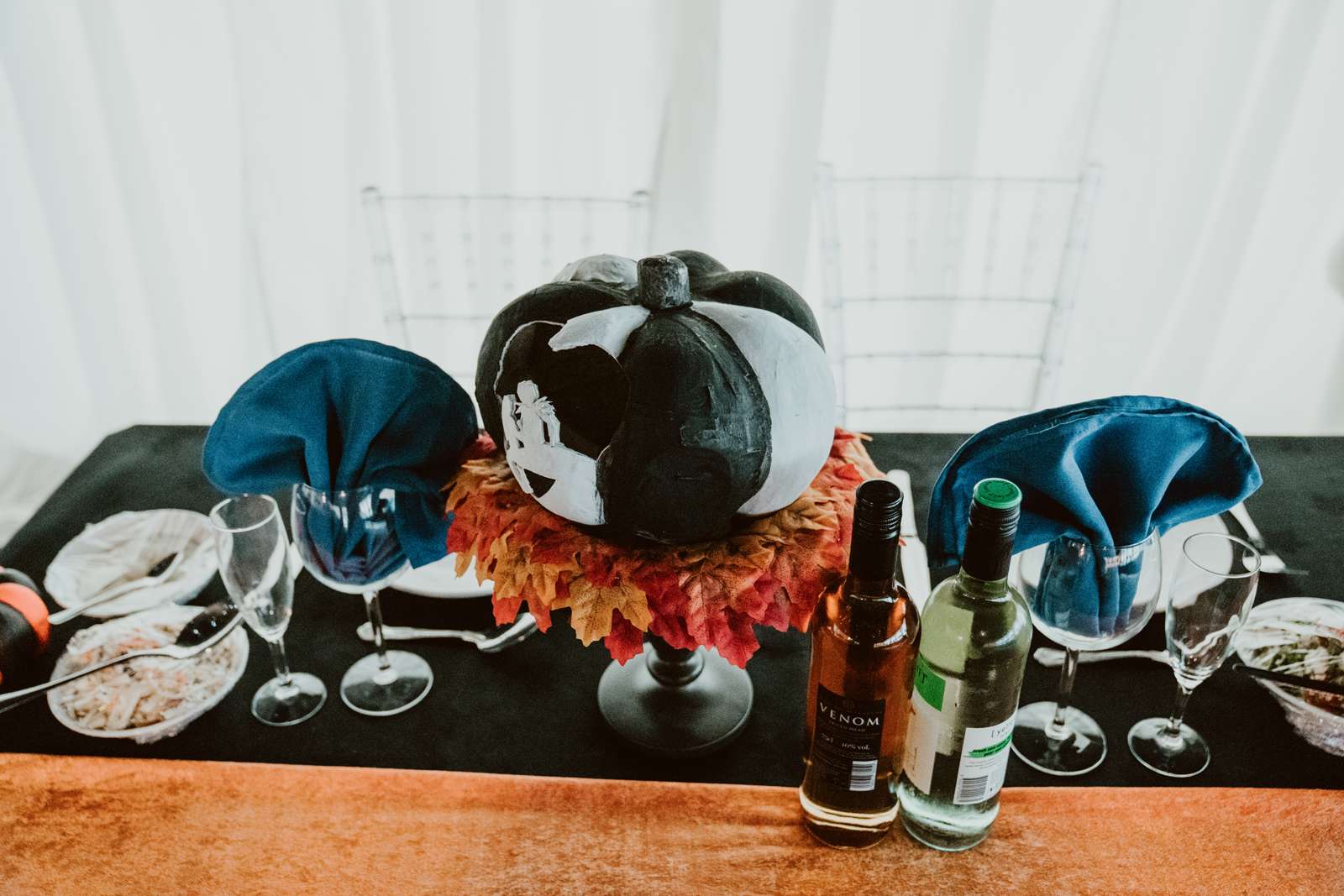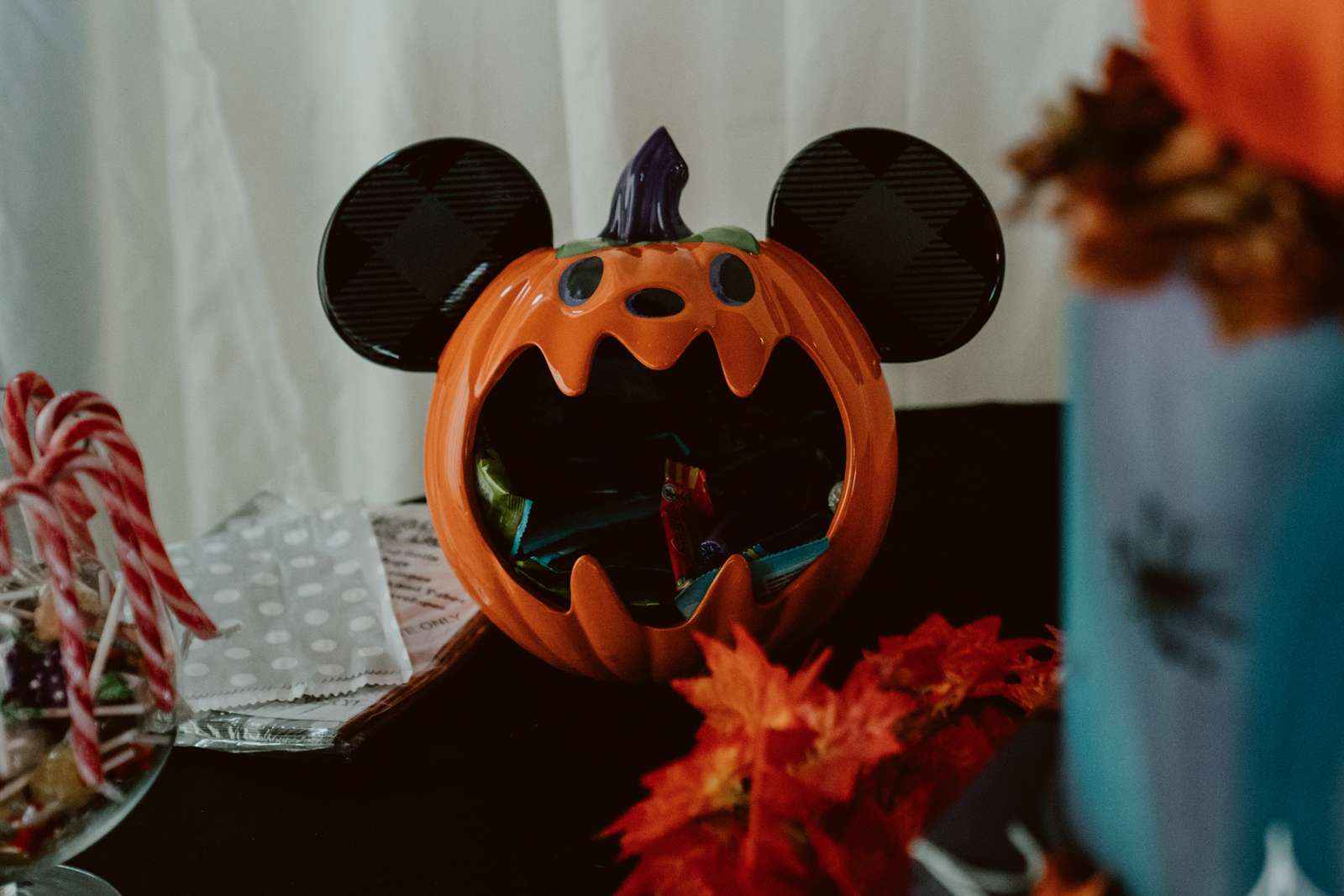 The couple made and collected all of the table décor, including carving and painting pumpkins which looked amazing when there were lit up. The creepy tree post box was inspired by the dead tree from Sleepy Hollow.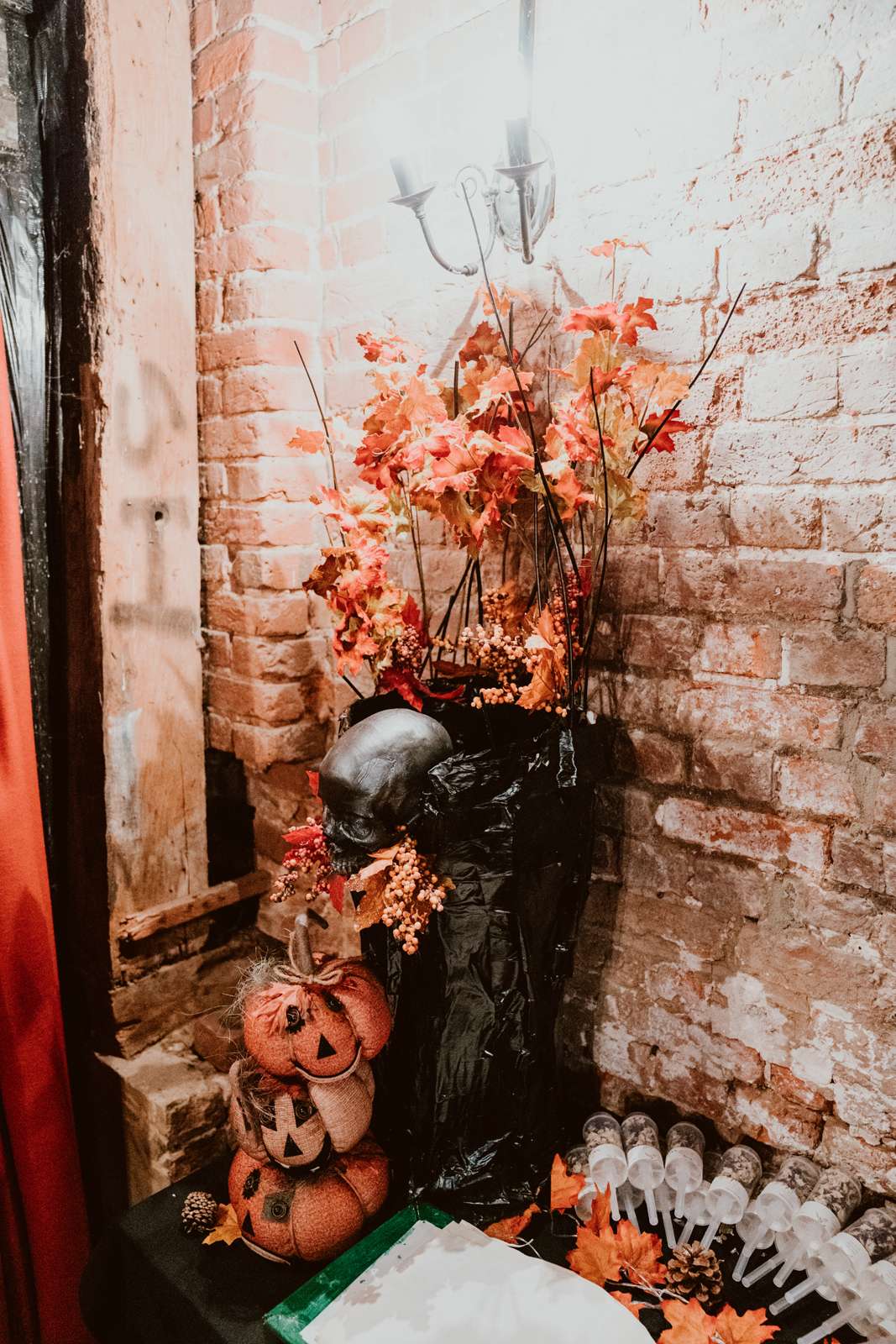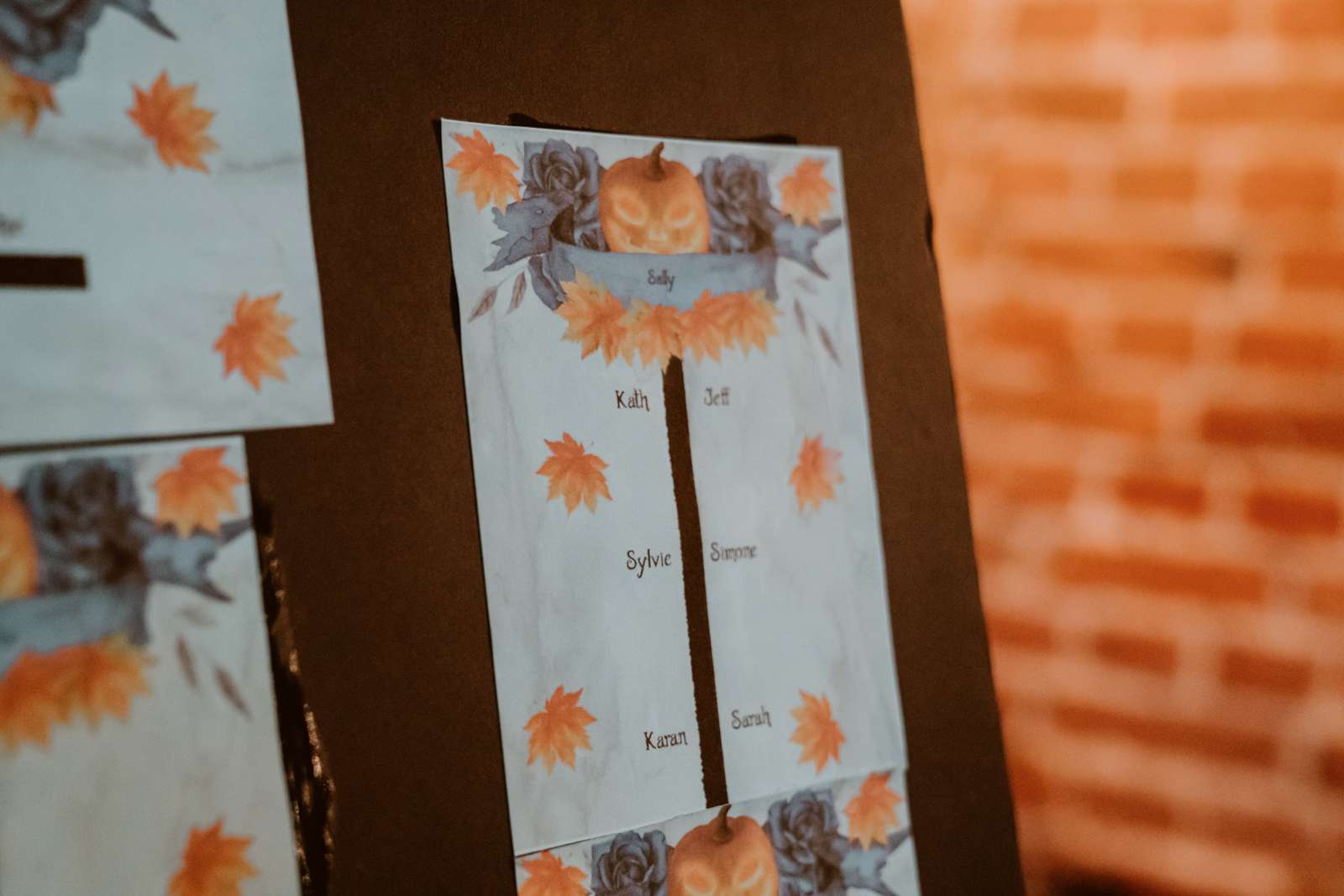 "The best thing about planning our wedding was knowing that everything we were choosing (be it the venue, the colours, the food and even the cars) were all something that went with our style and tastes", the bride concluded. "We've been to weddings where the people organising it had to make changes to appease friends or family and caused the event to feel less unique or fitting for the couple."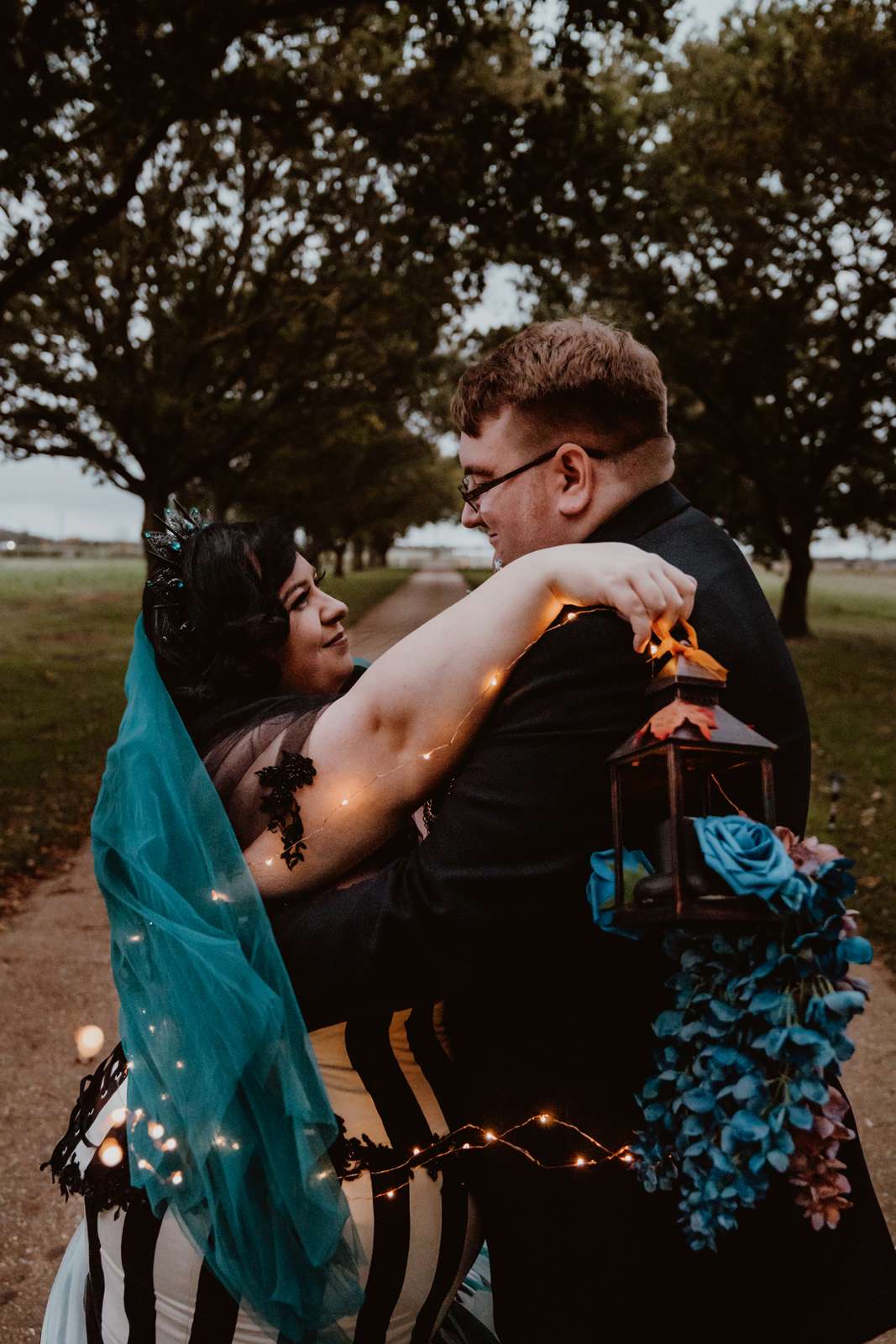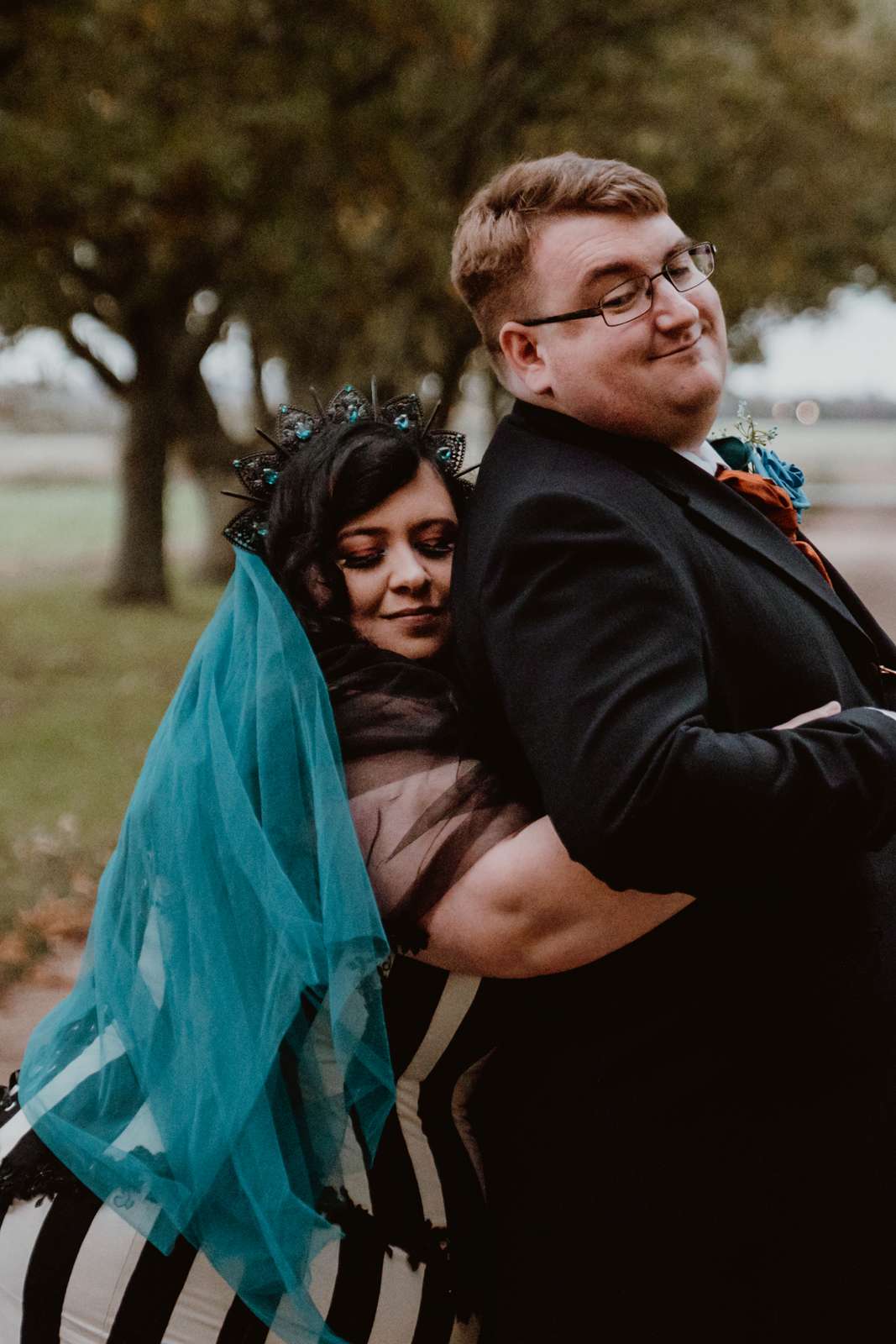 "Therefore our advice to other couples would be not settle for something that isn't what you'd want on your day. If it is meant to be there, it should feel like it, not like someone else's idea. Also, it always helps to shop around for all of your vendors and the venue itself. We visited several other places before we found the right one for us so don't just settle for the first one you see."