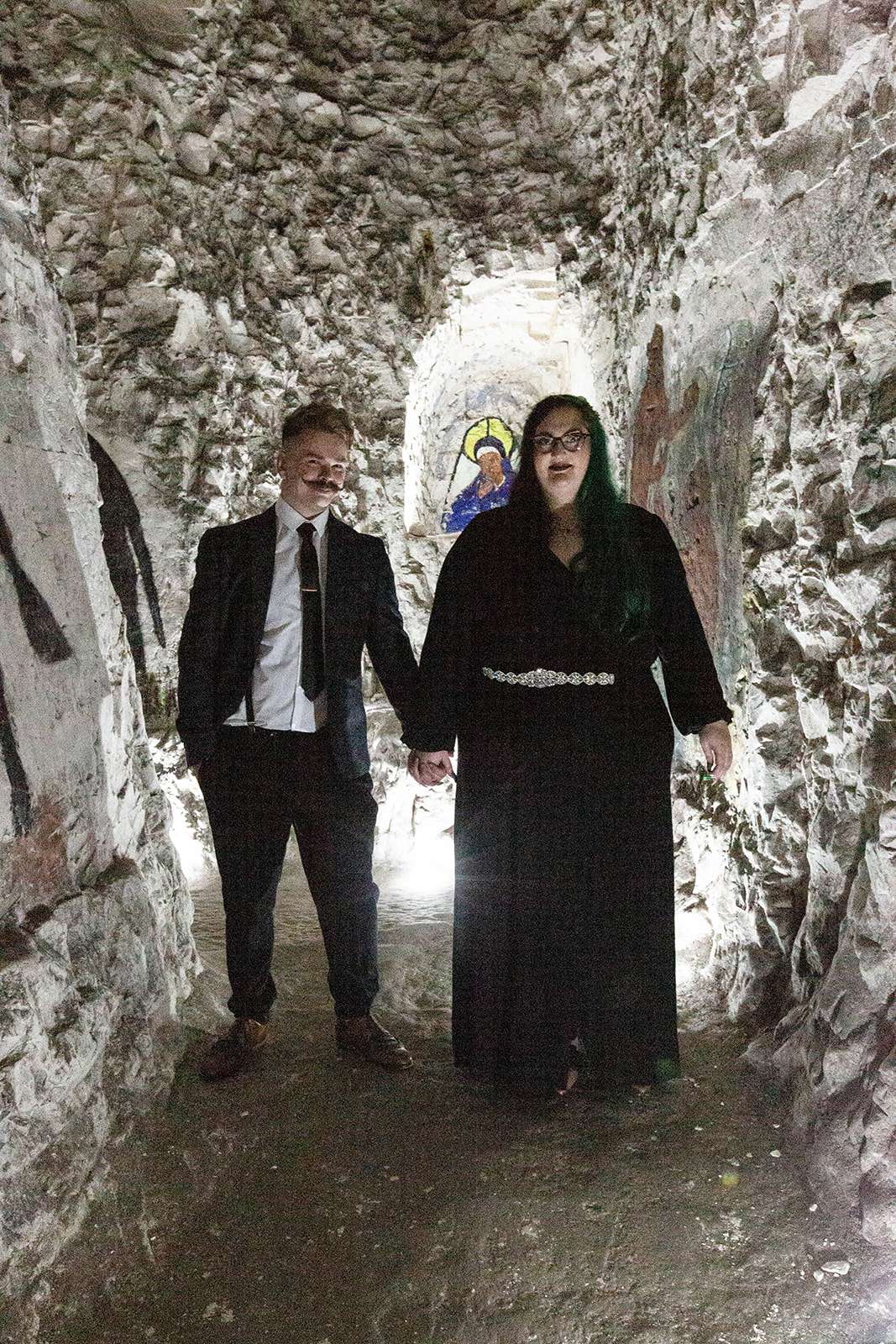 Jasmine and Jack wanted to spend as little as possible on their March wedding – £1000 covered everything! The day started with an intimate ceremony for just 15 guests and they chose the Margate Caves as their reception. Not only was it a really affordable to hire for the afternoon, but gave them a really unique location for their photos.
"Our theme revolved around three colours which were black, gold and forest green", Jasmine told us. "I think our main inspiration for the wedding was us, we've been together for a long time and we just wanted to celebrate!"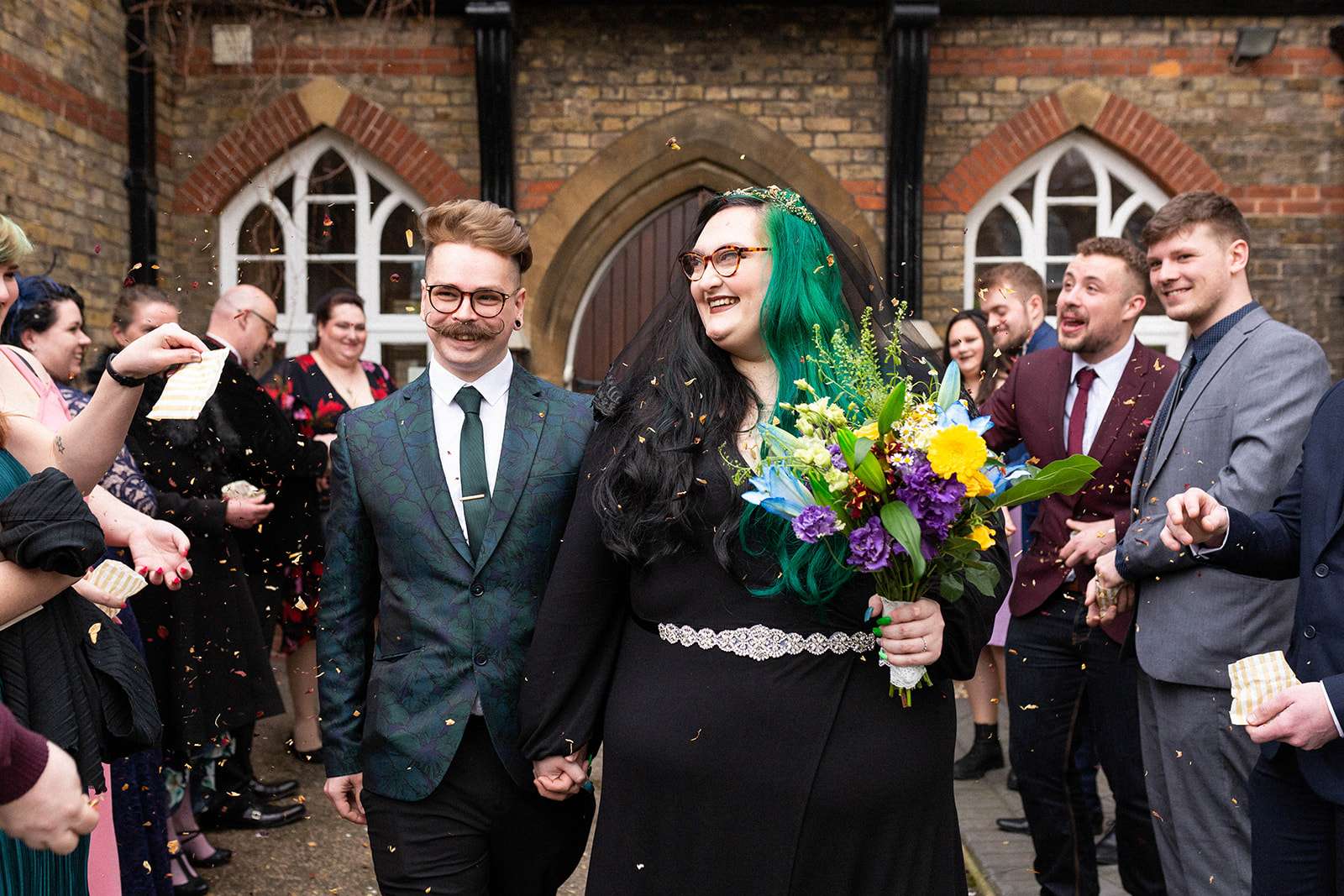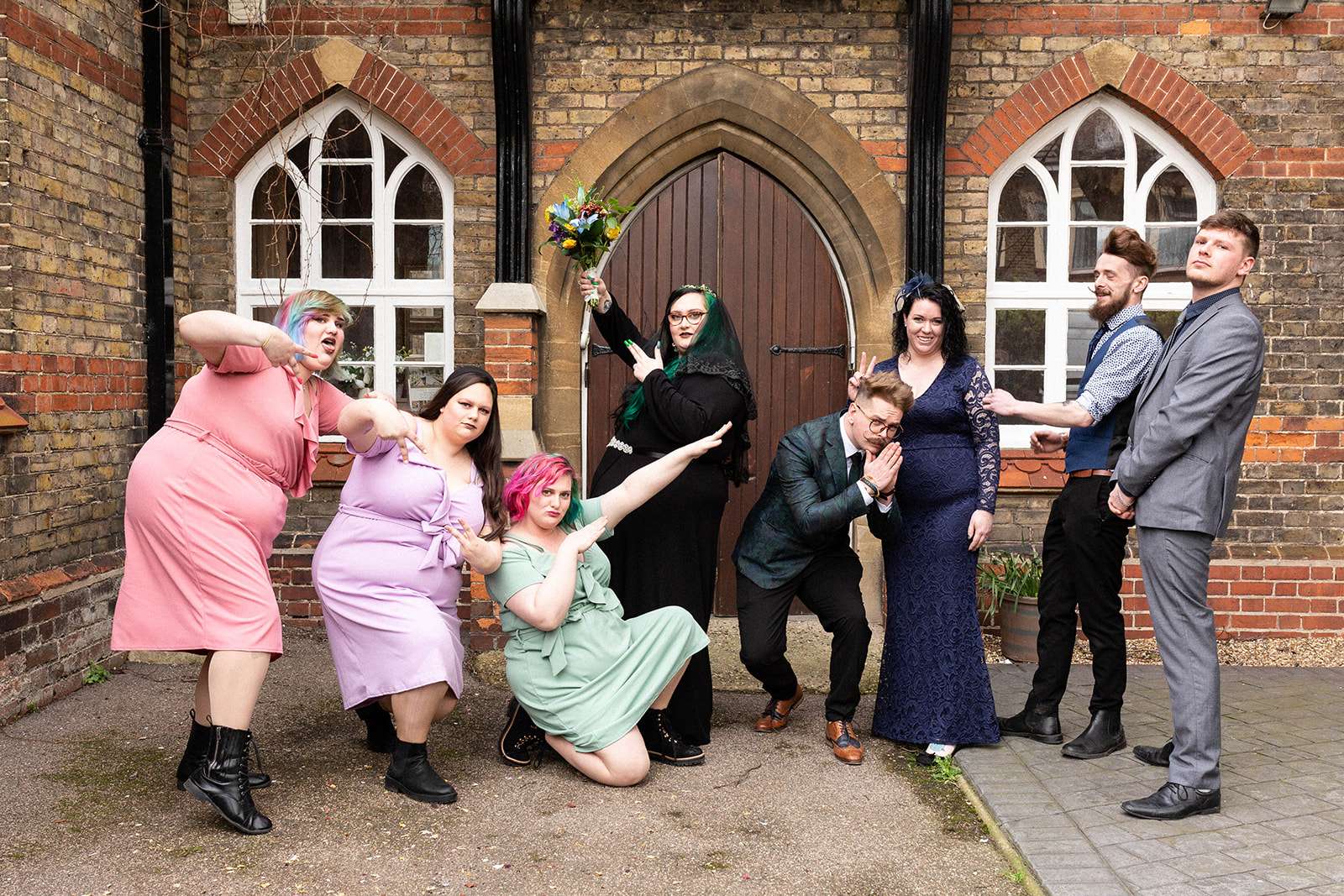 Jasmine's £25 dress came from ASOS as did her shoes and jewellery. She added a belt and headpiece, both from Amazon, and wore a jacket she already had in her wardrobe. Jack found his suit jacket at TK Maxx for just £40 ad his shirt and trousers were Primark. The bridesmaids wore Boohoo dresses which were only £15 each!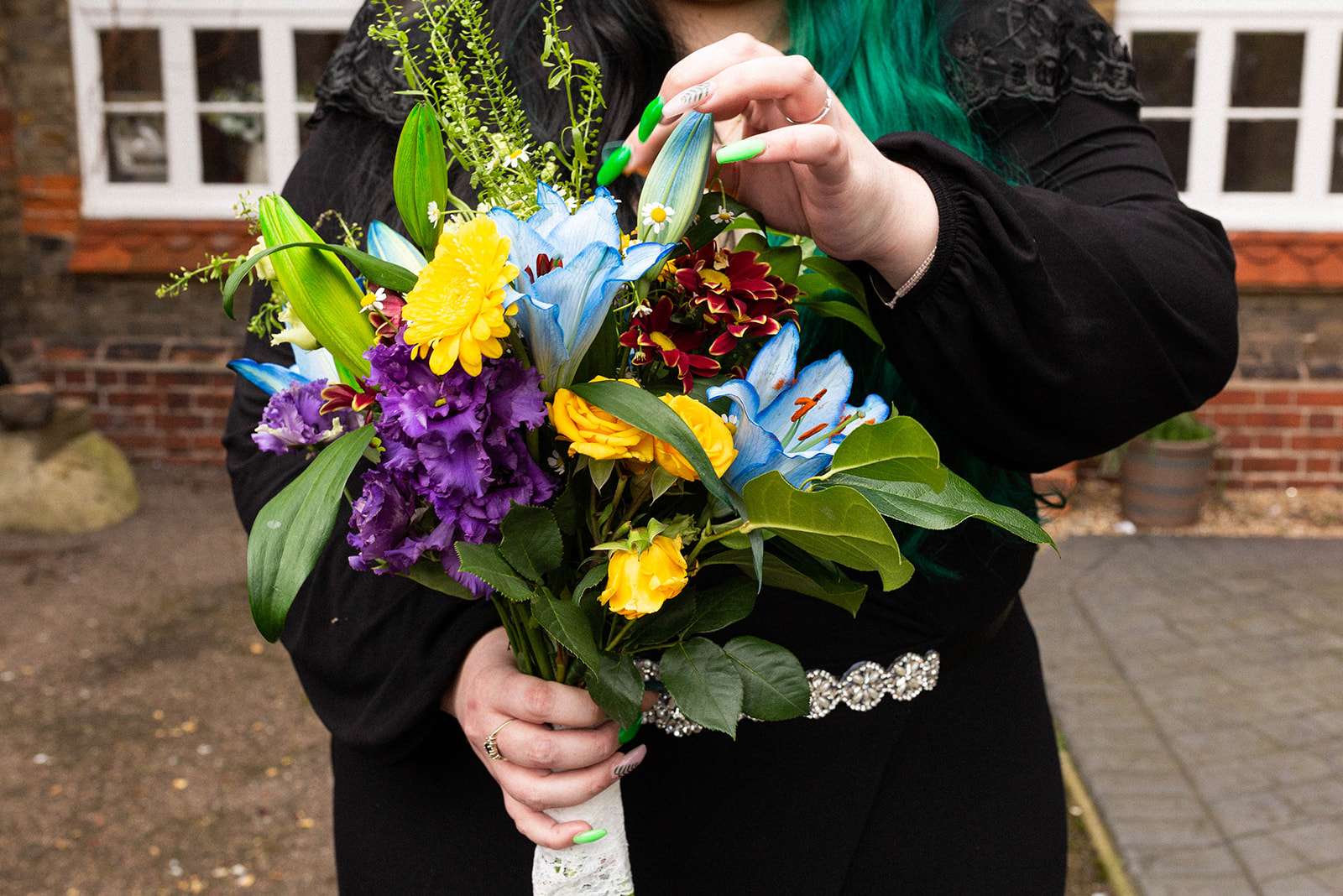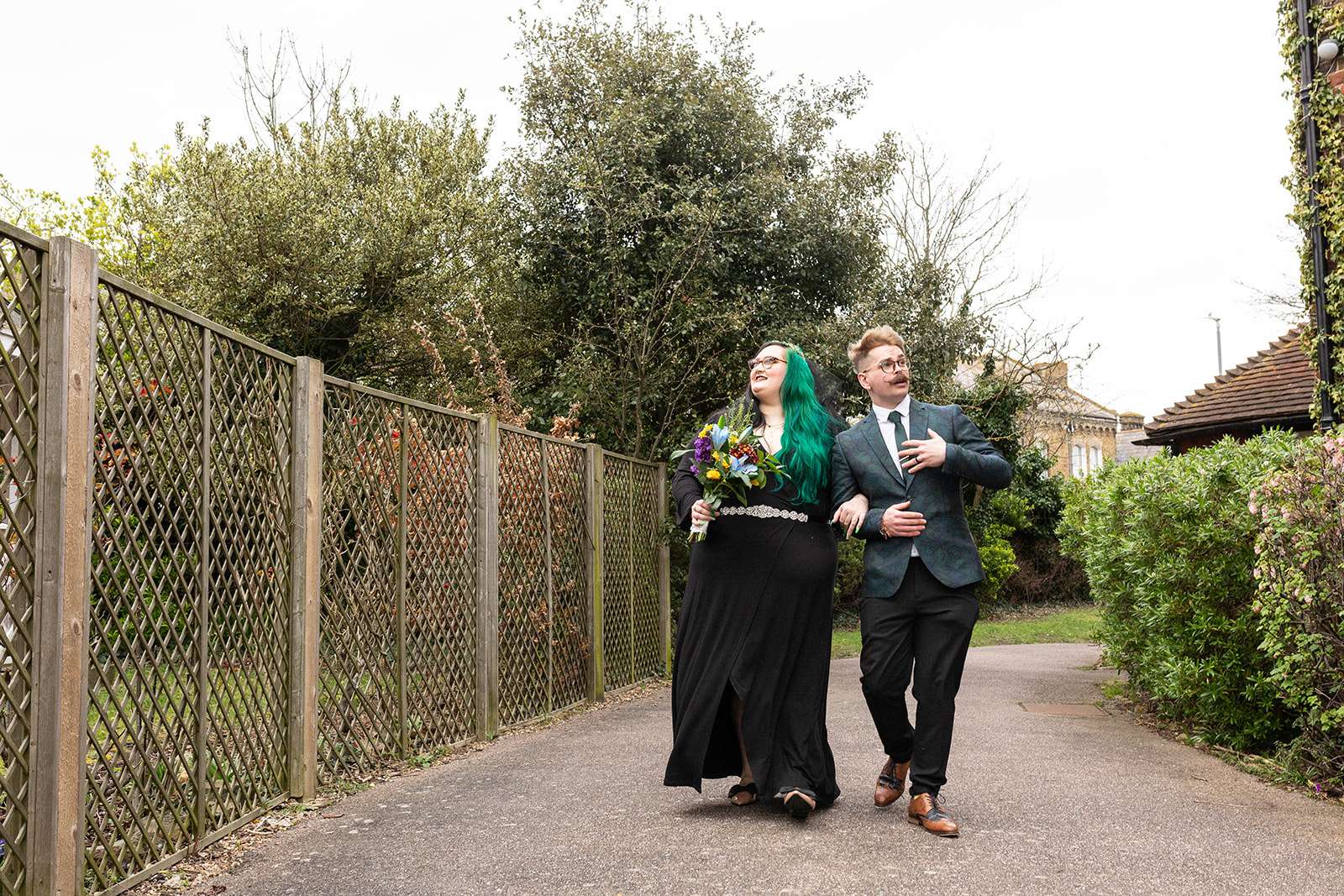 They made pretty much everything that they could themselves too, including the cake (made by Jasmine's dad), the flowers (bought from supermarkets and self-arranged) and all the decor. The balloons with little bats inside came from Ginger Ray and handmade centrepieces were jars of potpourri mixed with DIY dried flowers and fairy lights. They even cooked most of the food themselves too, except the pizzas which they ordered from Papa Johns!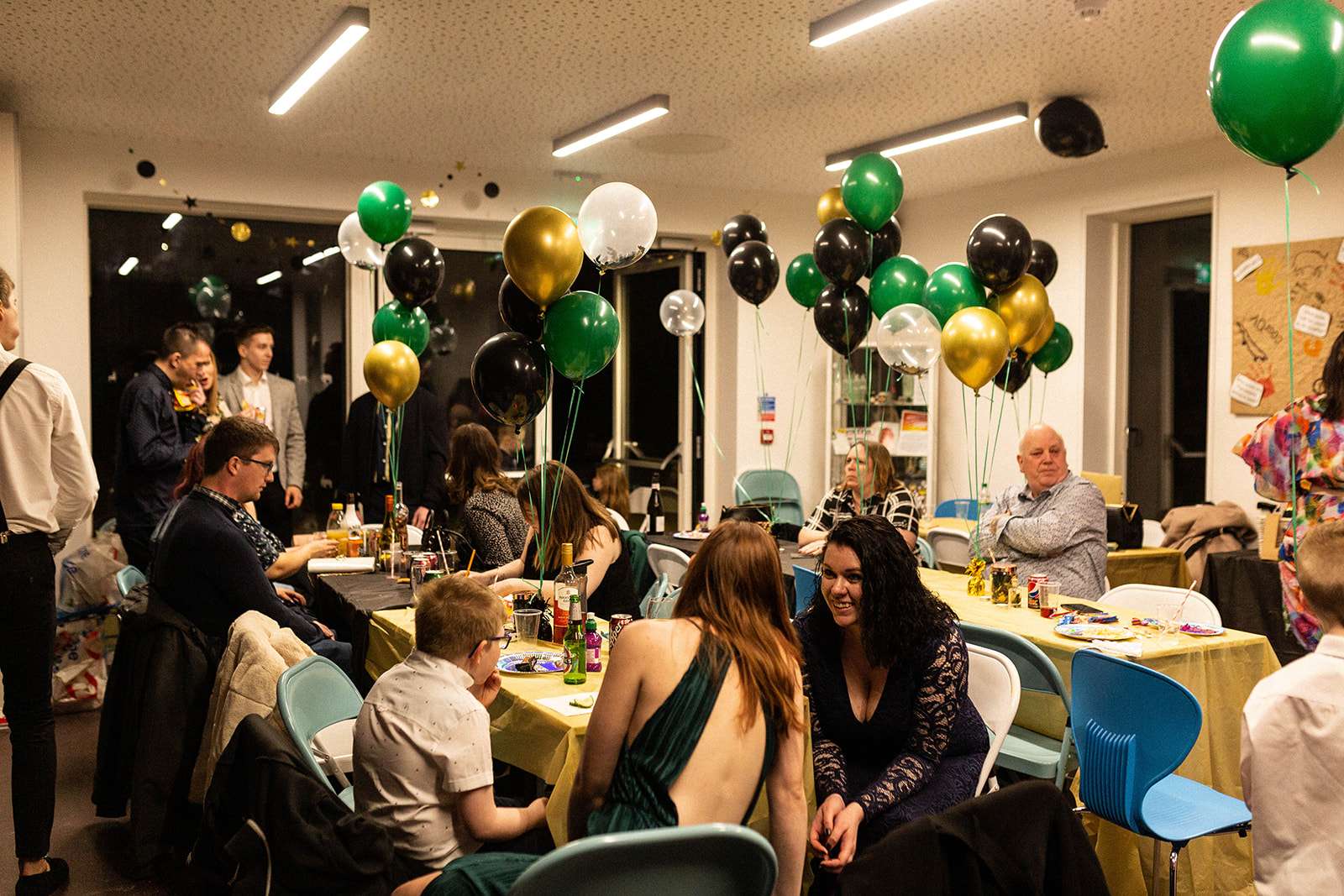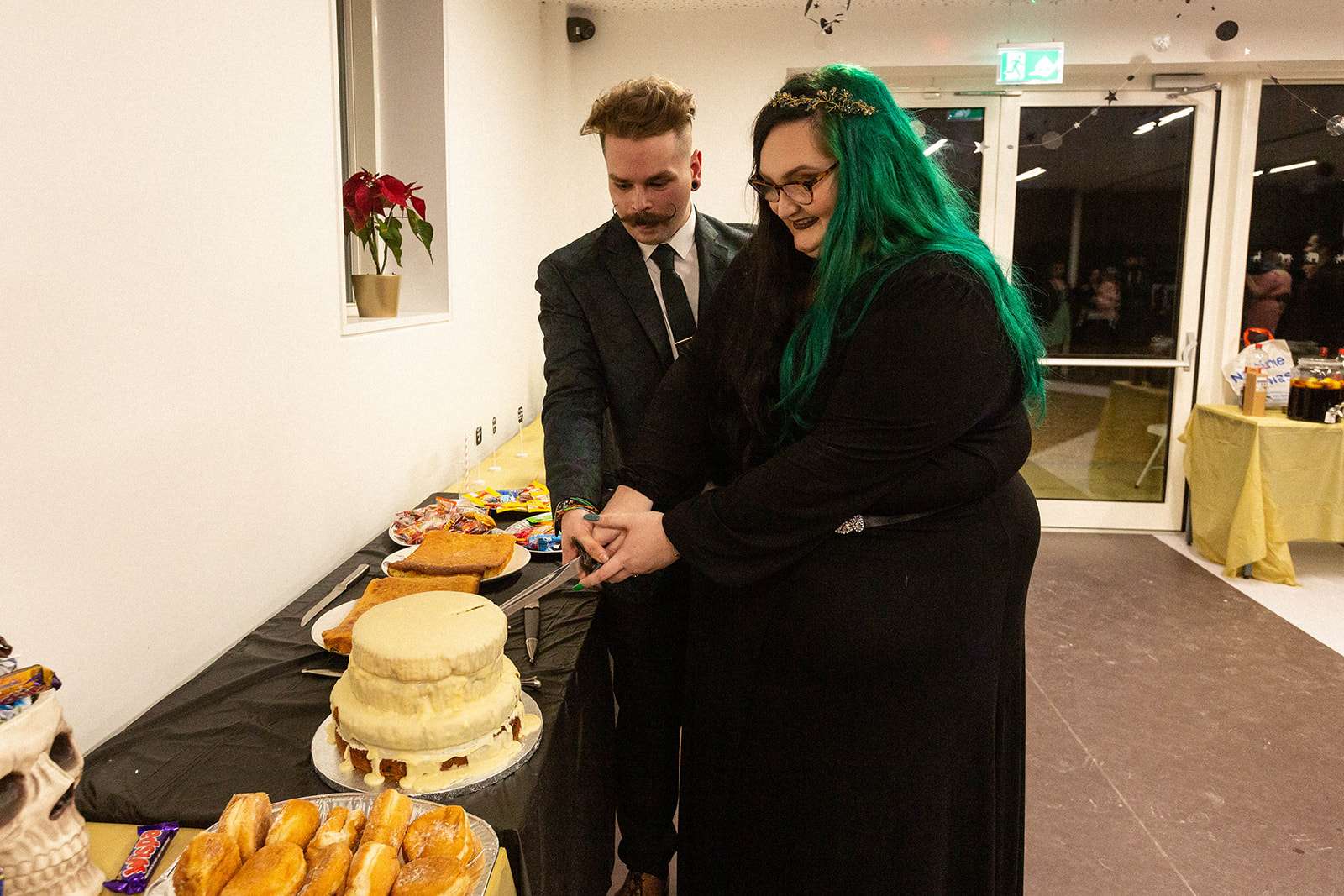 They also planned the day relatively quickly. They were engaged in November 2019 and chose 13th March 2020 as their date (which was pretty fortuitous considering the UK went into lockdown on the 16th!) "We didn't send out invitations until January!" Jasmine explained."We had been trying to get married for five years but life kept creeping up on us in one form or another, I fell ill for a few years and came out of work, so that was our main focus for a few years until I was better and we had to postpone to wedding twice due to family emergencies! Our small budget meant we could only really focus on our outlook, which for us meant that we didn't pay too much attention to tradition."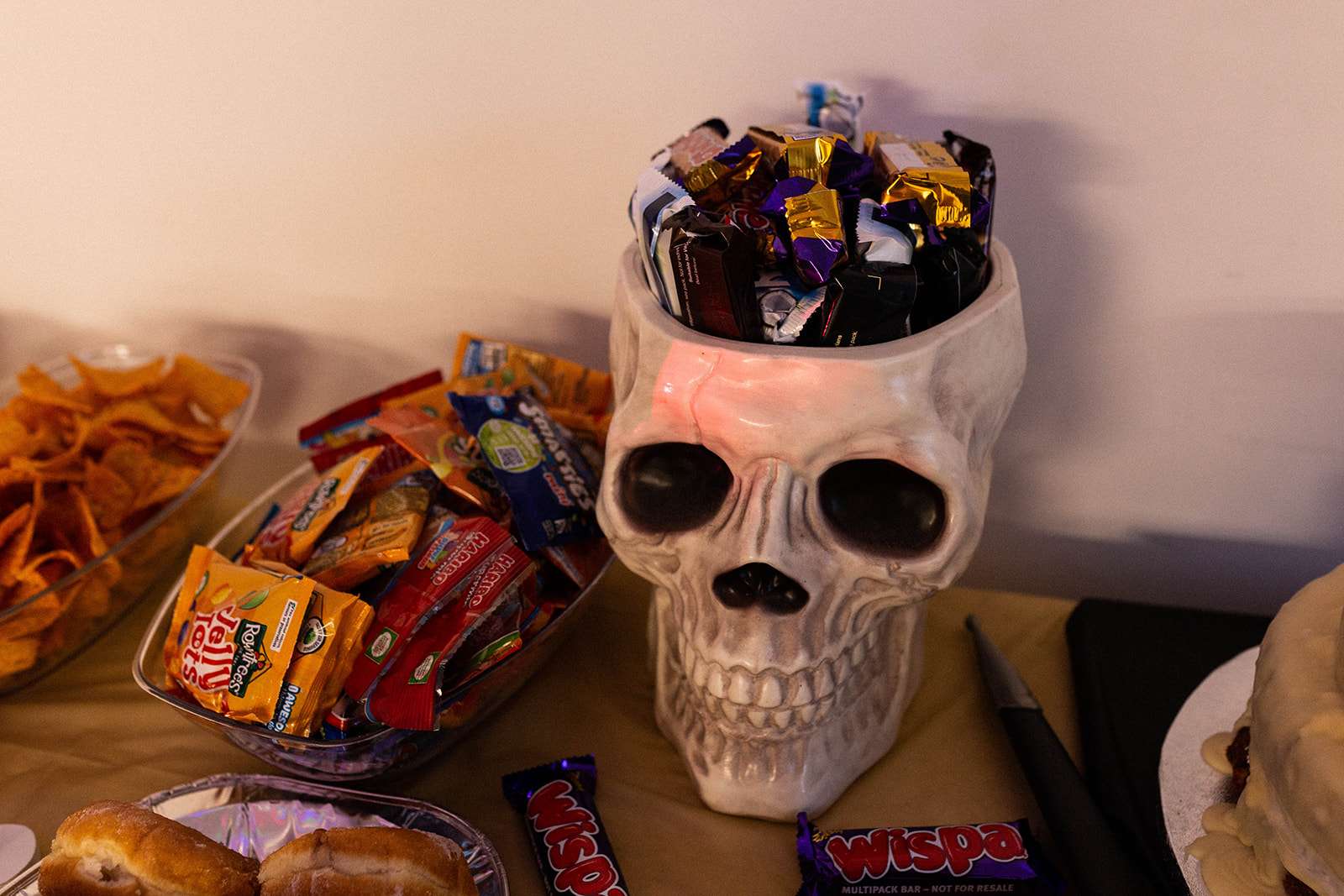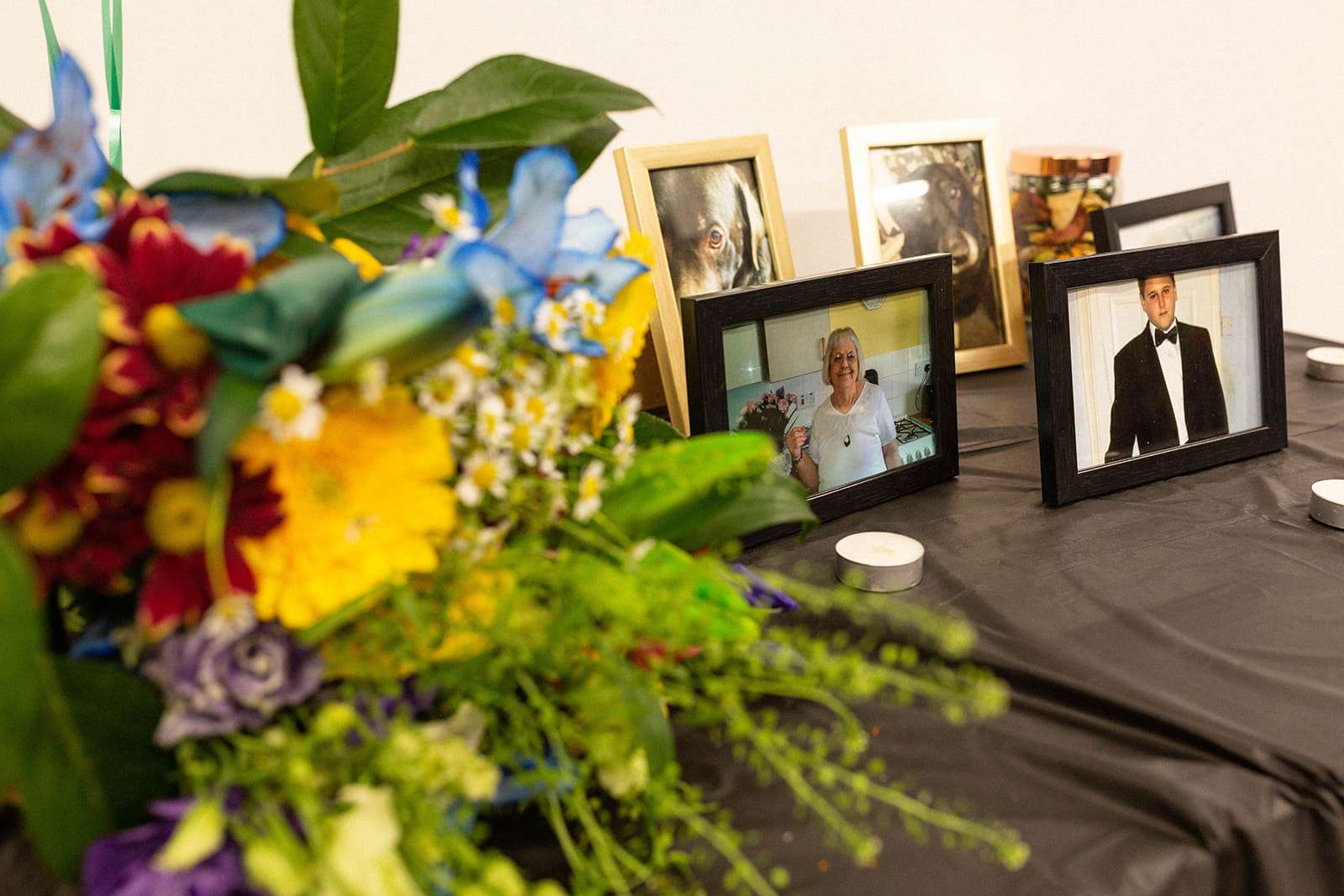 "It was very much how we wanted things to be. Our reception was the first of its kind for our venue and Margate Caves were more than happy to accommodate us. Our guests were also able to explore the caves during the reception, they loved how spooky it was and we loved being able to get some awesome photos. Everything was very personal. We handled all the decorating and food ourselves apart from when we ordered a lot of takeout pizza for our guests at the reception! We also had loads of donuts and an awesome serve yourself bar with cans and drinks dispensers with premixed drinks. We asked our guests to bring their own drinks too which, to our surprise, everyone loved!"