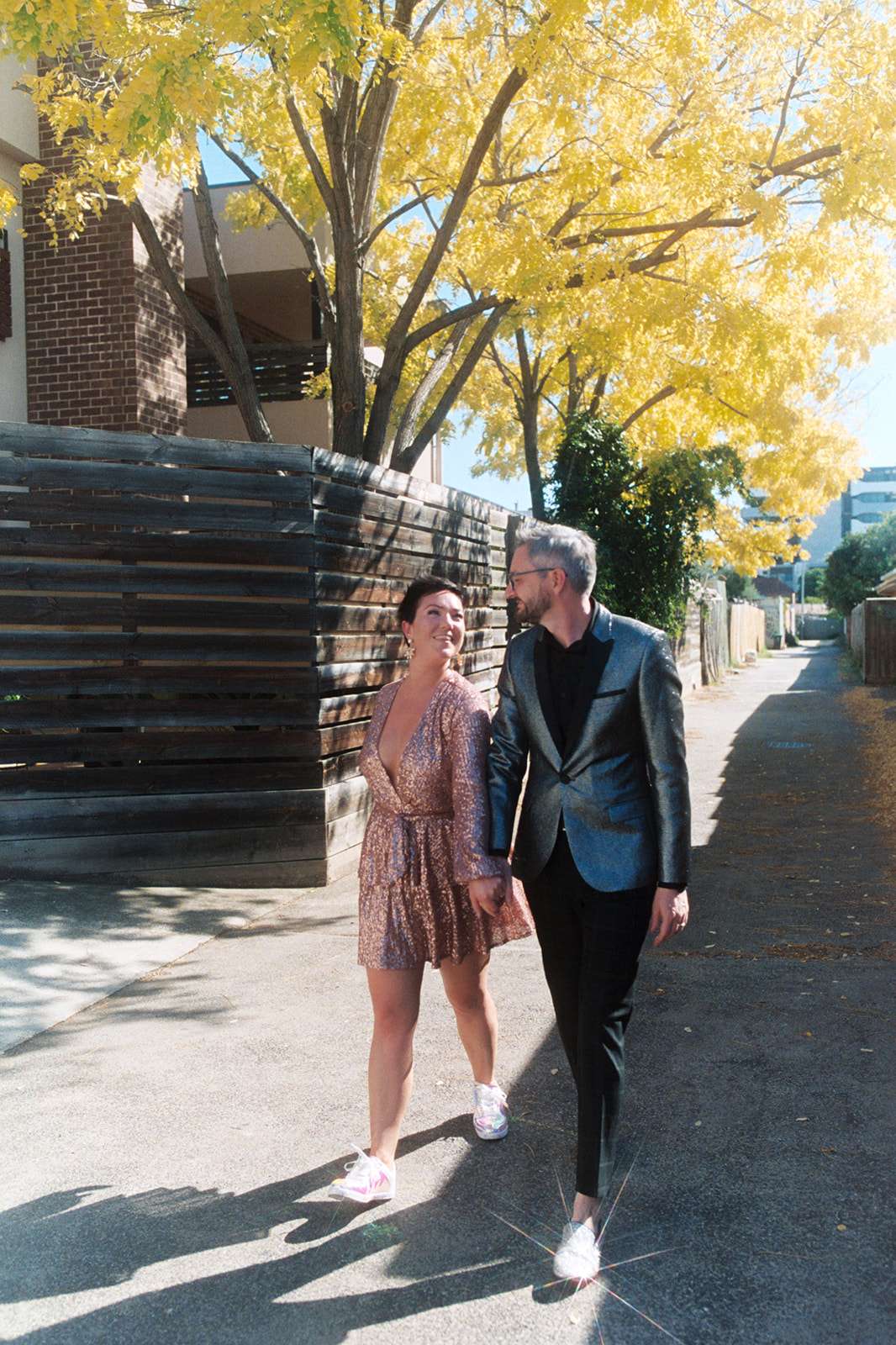 Hannah and Mike postponed their wedding by almost a year due to COVID, finally tying the knot on April 3rd 2021. Although they organised most of it last year so weren't totally sure how much they spent, they know they wanted to keep the day affordable, with their only big cost being entertainment – in fact it was most of the budget! The groom works in the wedding industry so was able to call in favours and have friends make the food and cake, they didn't bother with centrepieces or flowers and they asked their guests to bring their own drinks.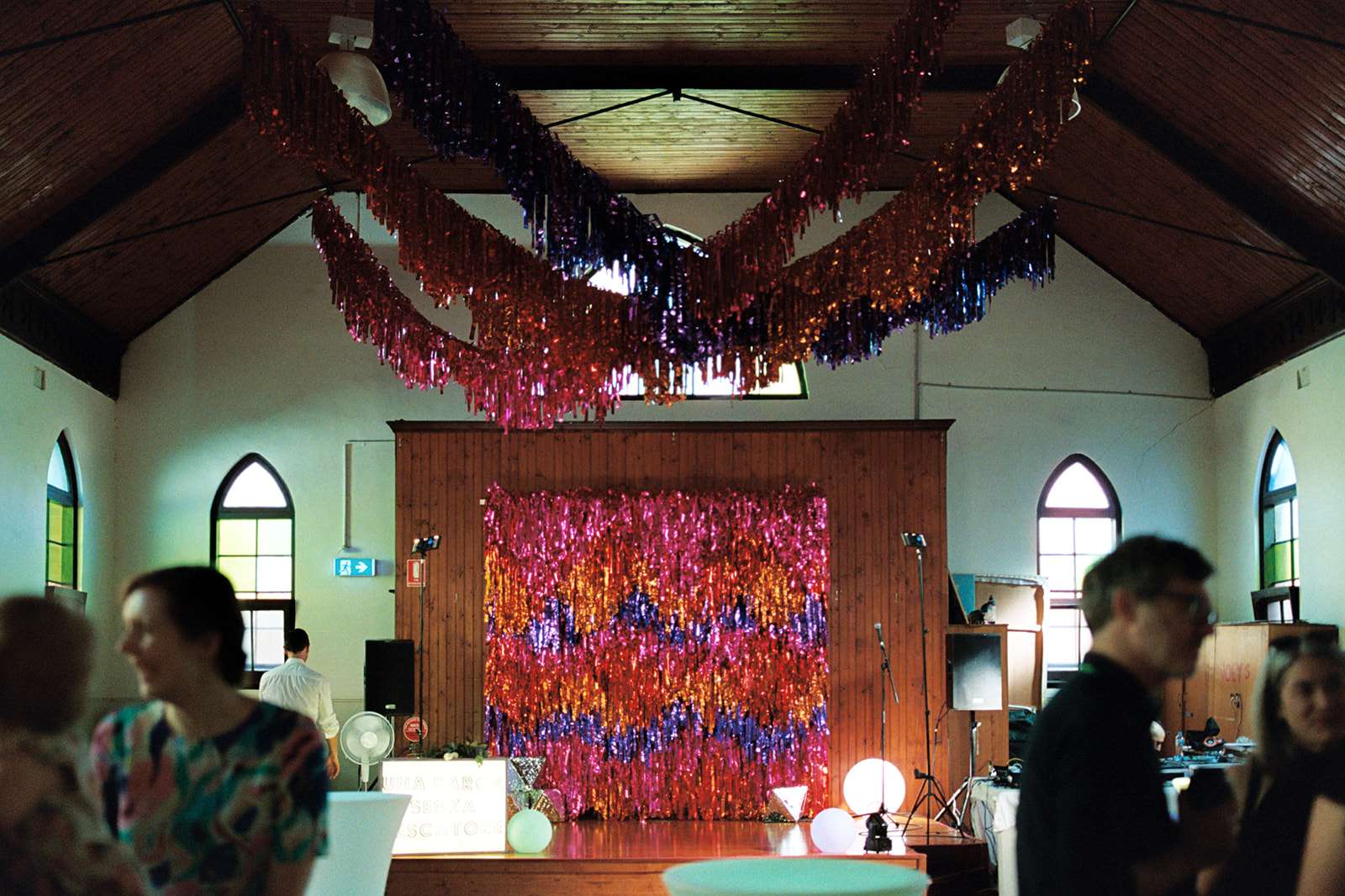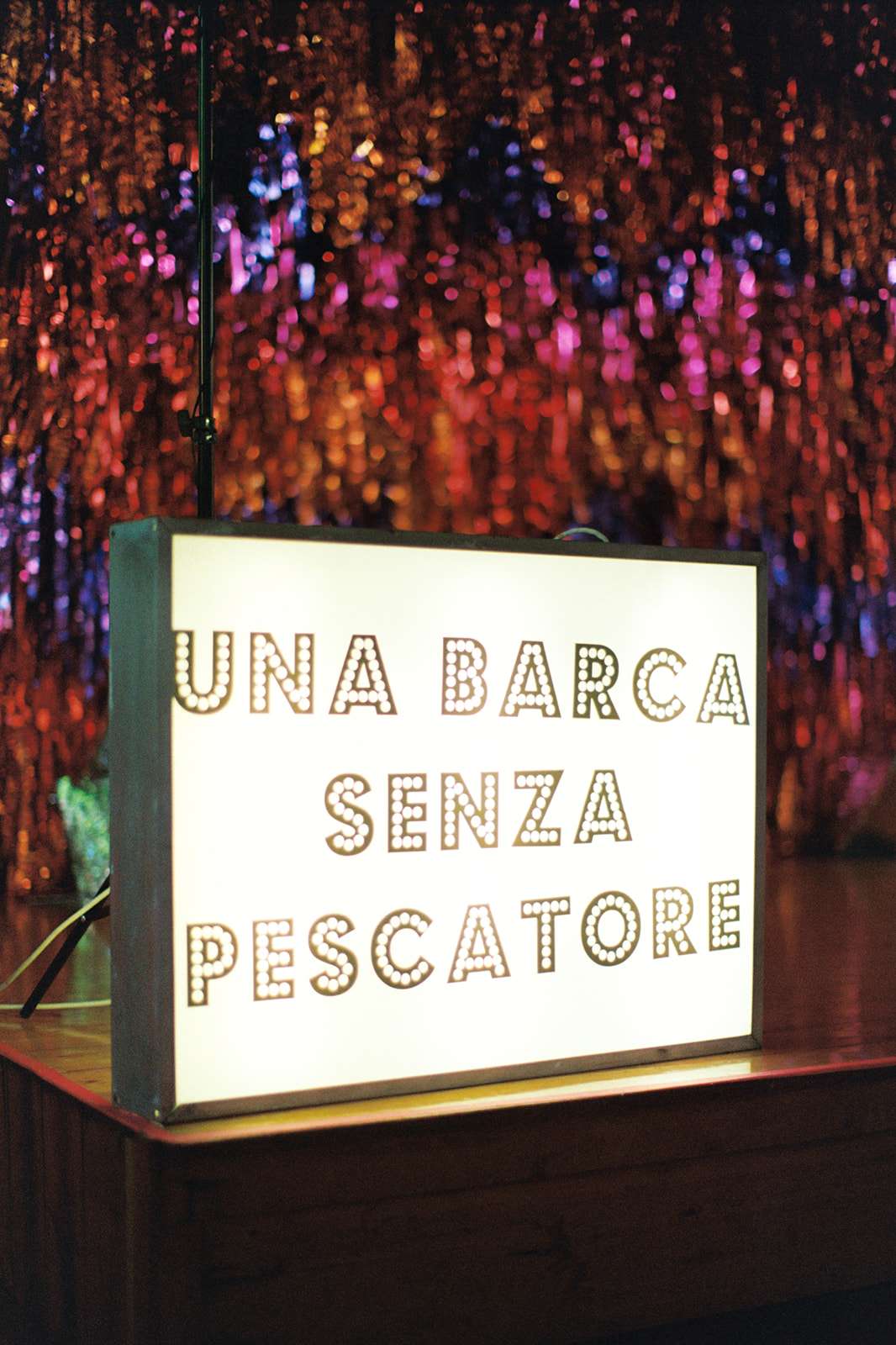 They day was held at 5th Brunswick Scout Hall and they hosted an afterparty at their house. Their theme was tin and bling – tin being the traditional gift for a ten year
anniversary (they've been together for a decade) "Everyone had to bring their drinks in tinnies because we were celebrating our ten (+1) year anniversary", the bride explained.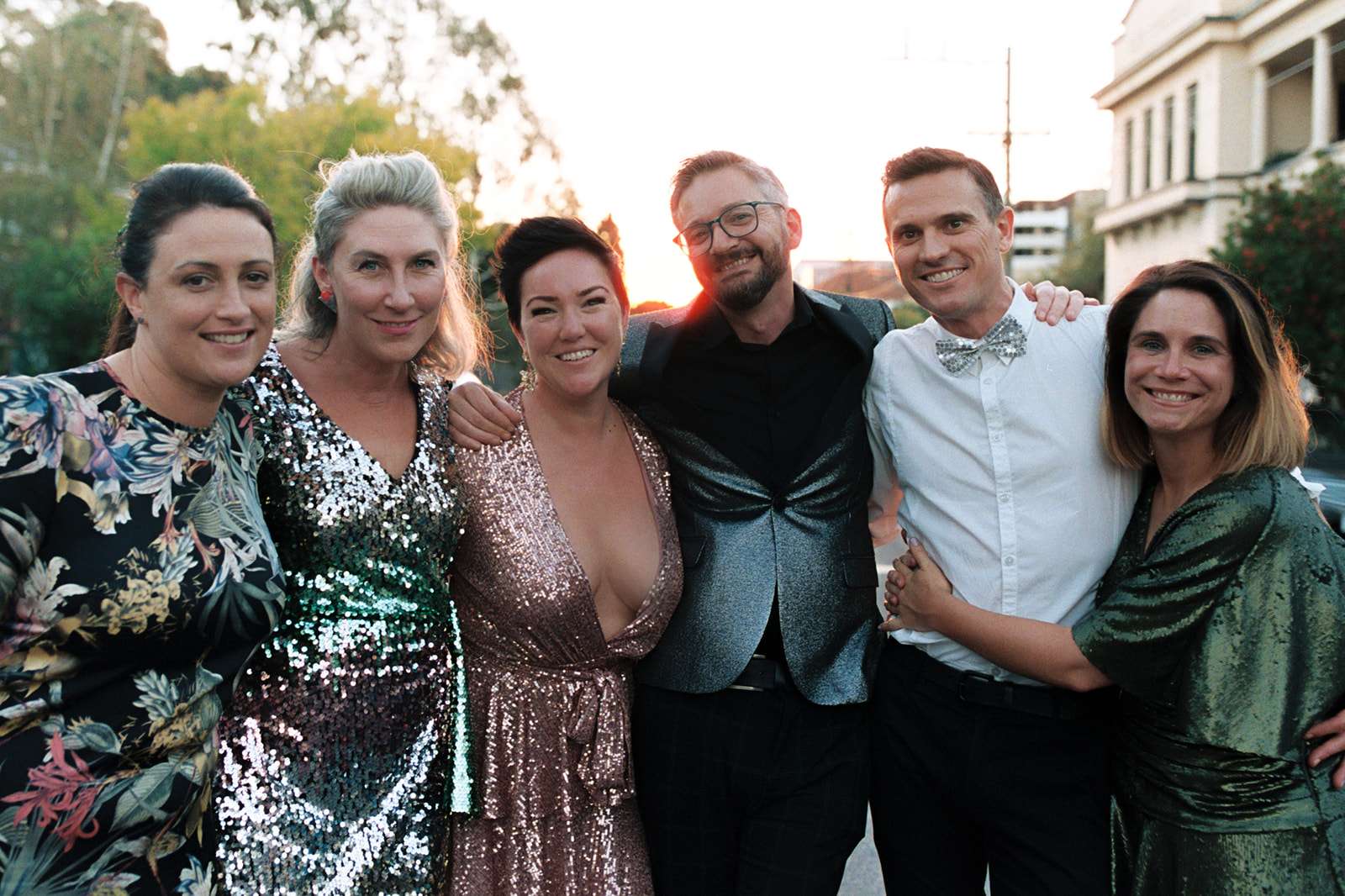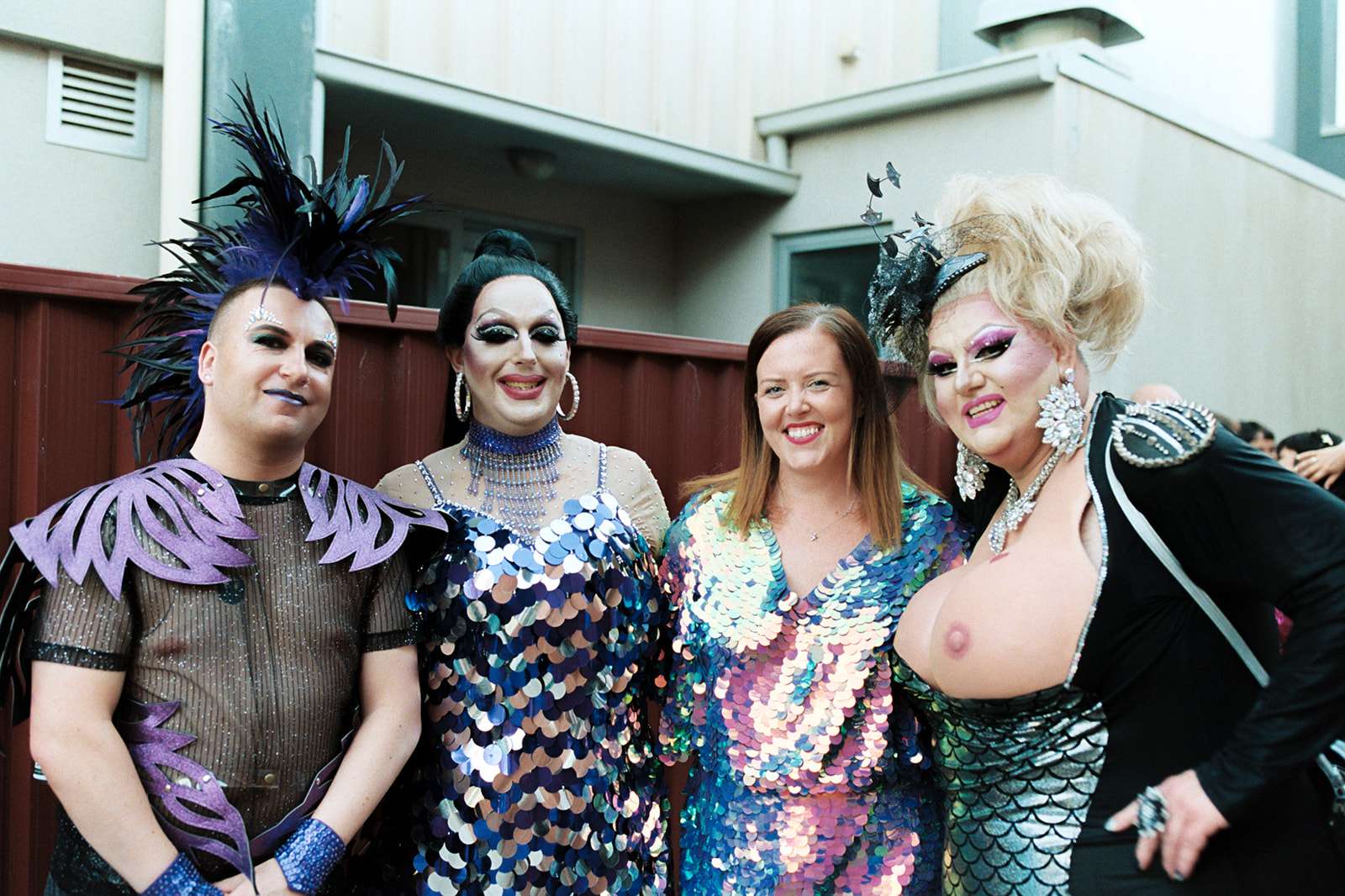 The dress code was, of course, bling, and guests were encouraged to wear sequins, glitter and sparkles. The bride wore a gold sequinned dress from ASOS with iridescent Kakimoda shoes. The groom was in a suit from Jack London with glittered shoes!
The ceremony was set in front of a shiny metallic backdrop and officiated by Precious Celebrations. The couple also didn't know what their vows were going to be until they got on stage as they asked their friends to write them for them!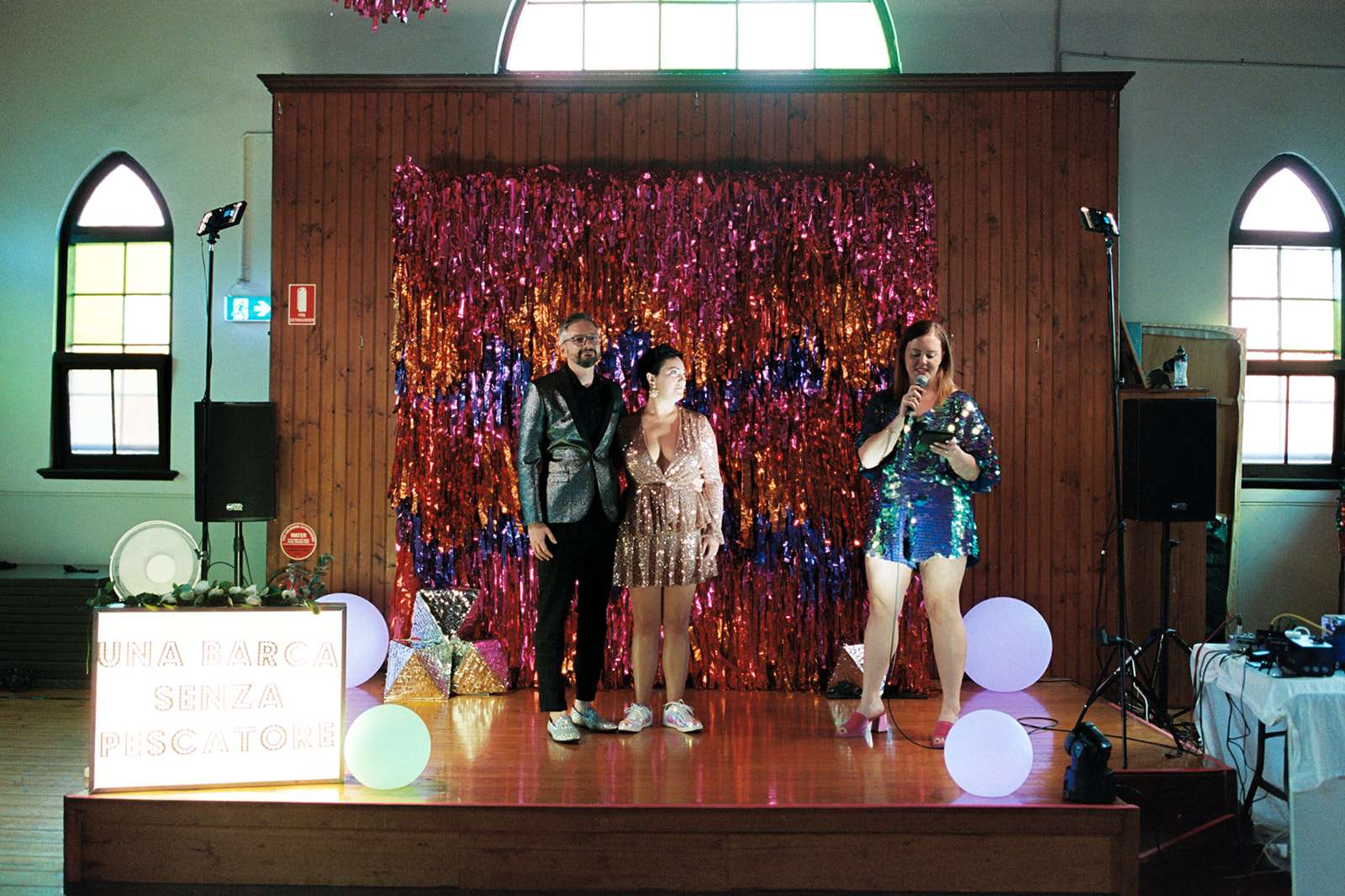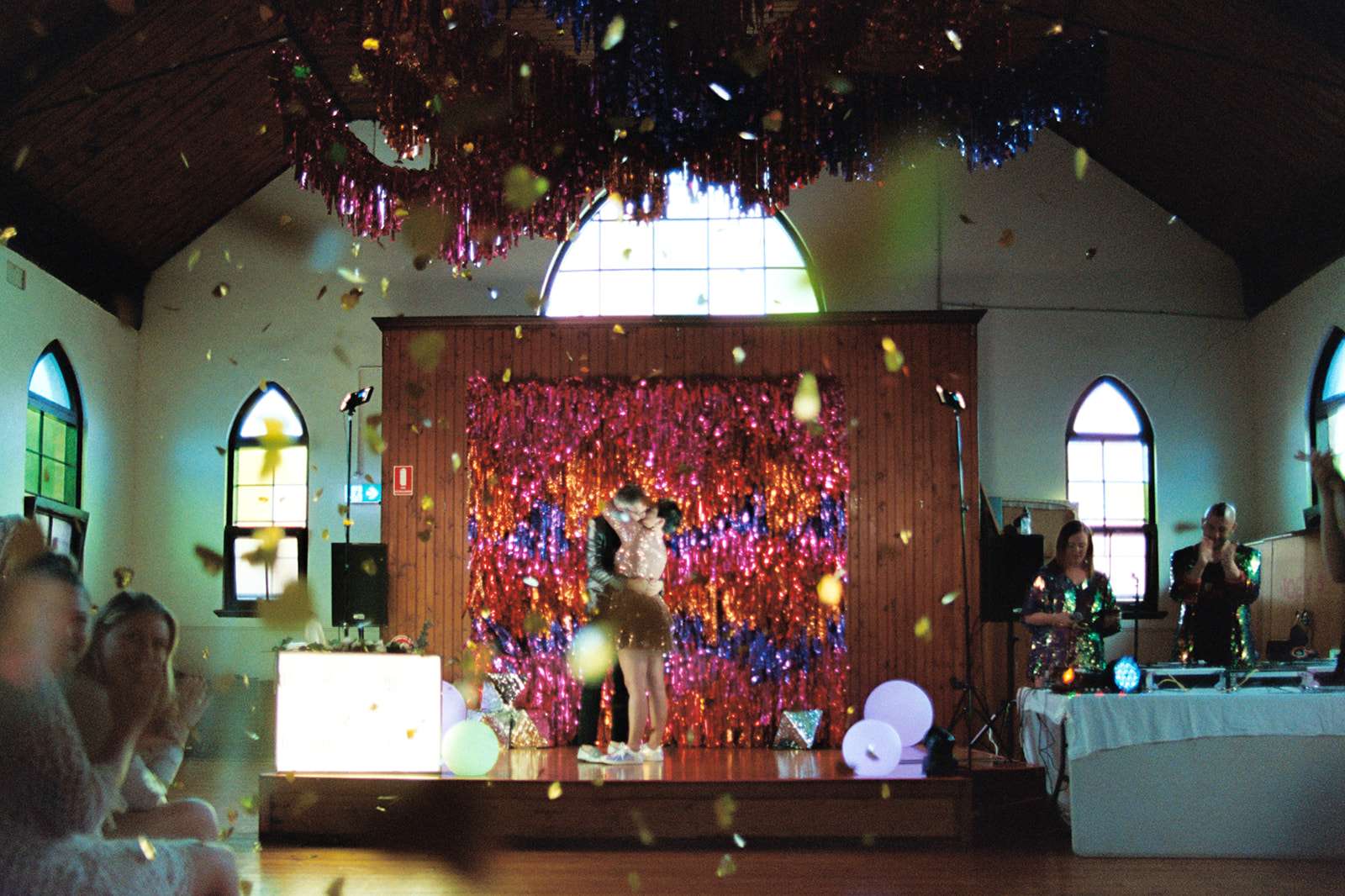 "My mum walked me down the aisle (aka through the crowd) to Thinking of You by Lord Echo, then I waited there for Mike to be brought in by his best man, Steve, to Cash Savage's Found You. It's all a bit of a blur, but our celebrant Precious talked about our history, made some jokes at our expense, then had us read the vows that our mates wrote for us. When we were announced Still Married, the confetti cannon went off and we celebrated to Praise You by Fatboy Slim."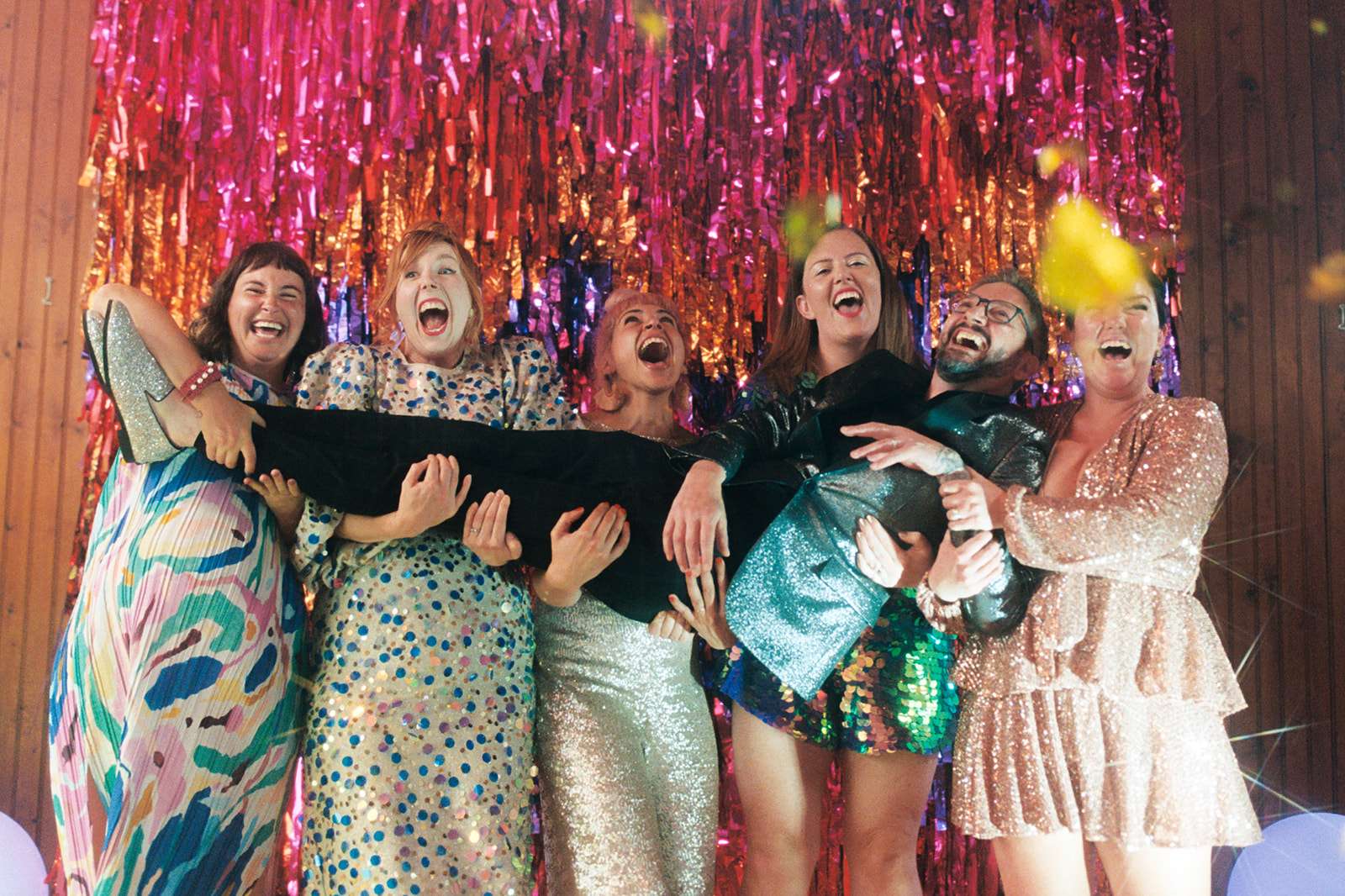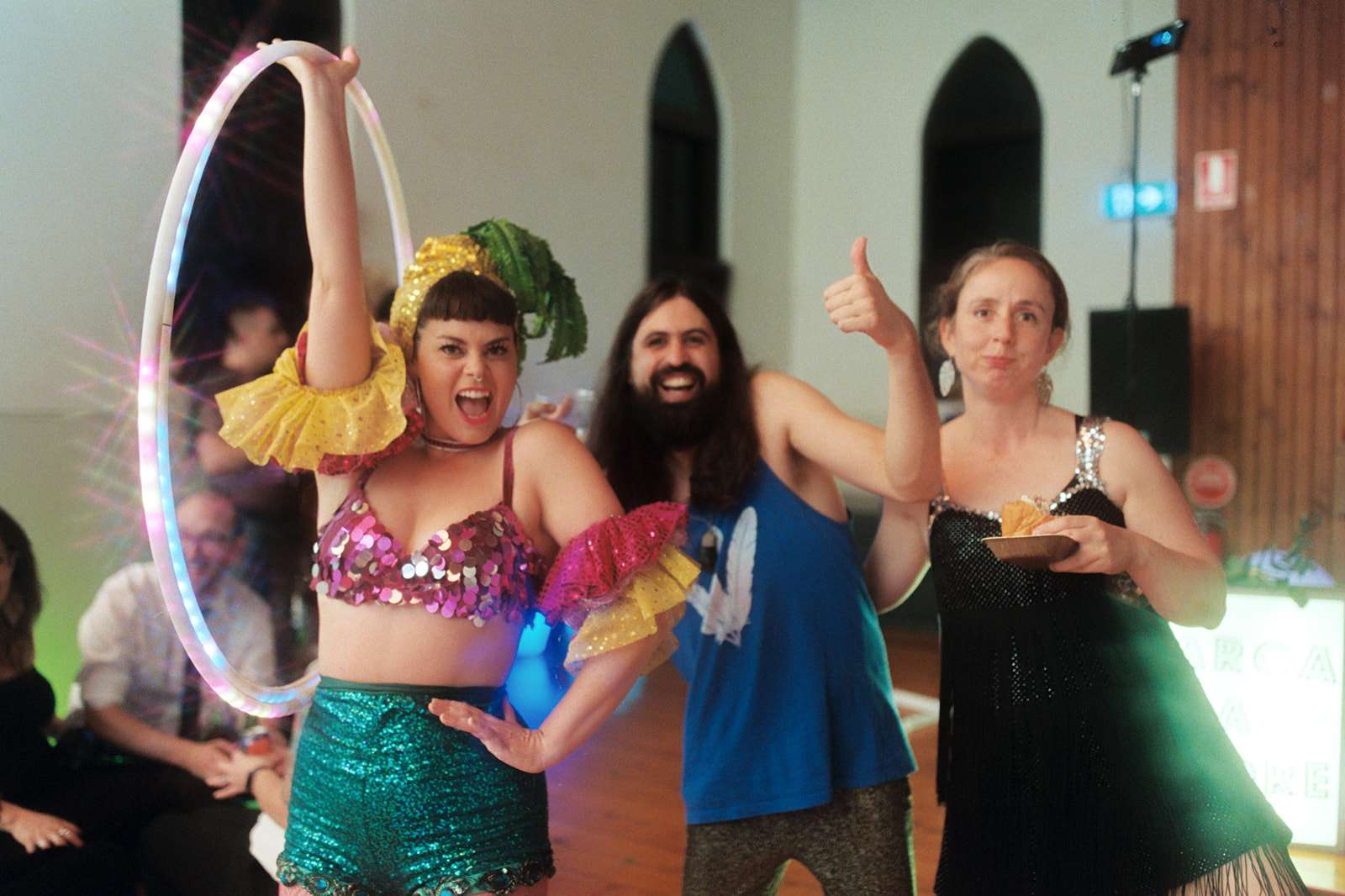 They had so many different entertainers and performances throughout the evening including drag queens, hoola hoopers and a children's entertainer who ended up spending most of her time putting glittery face paint on all of the adults!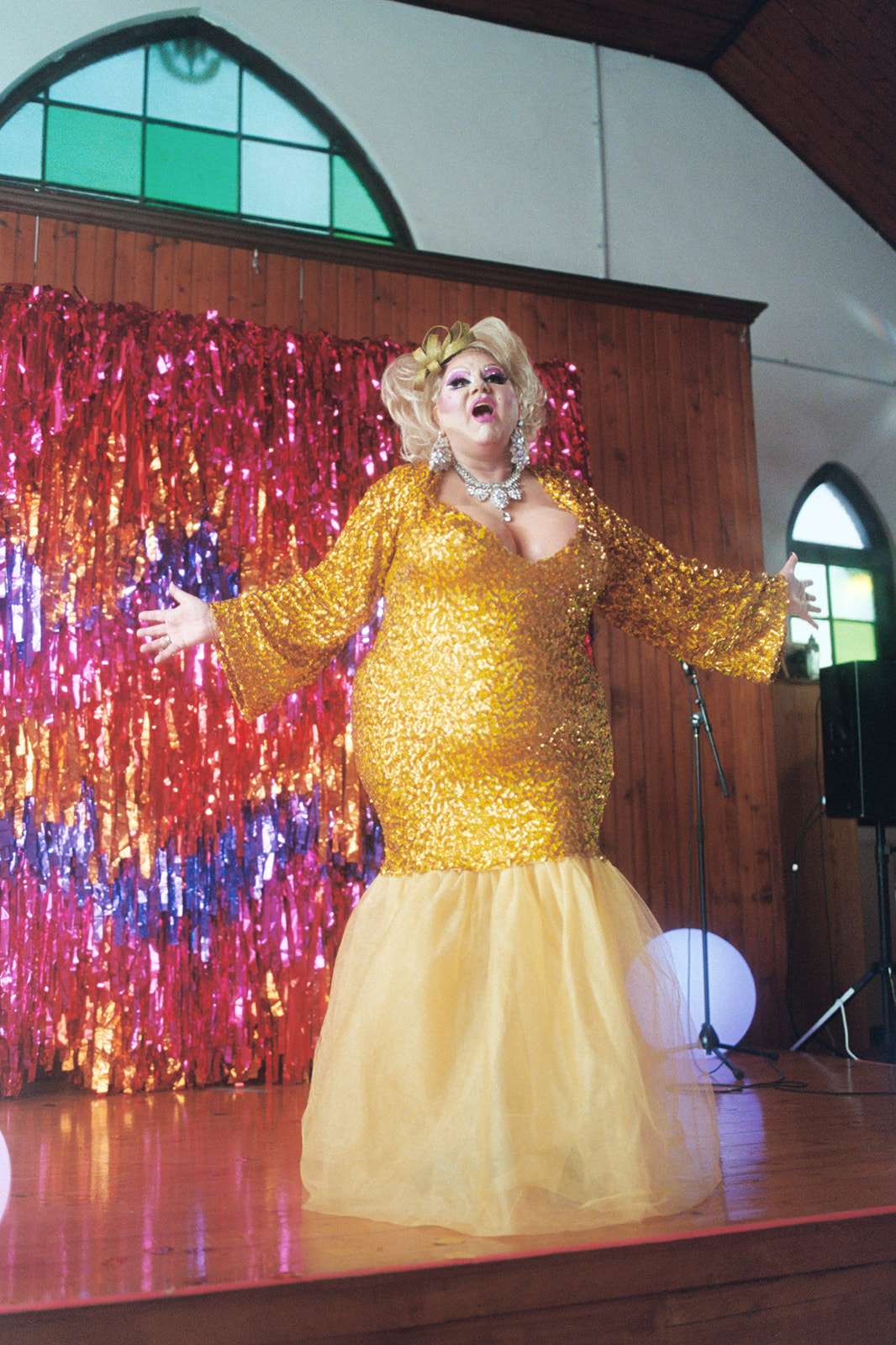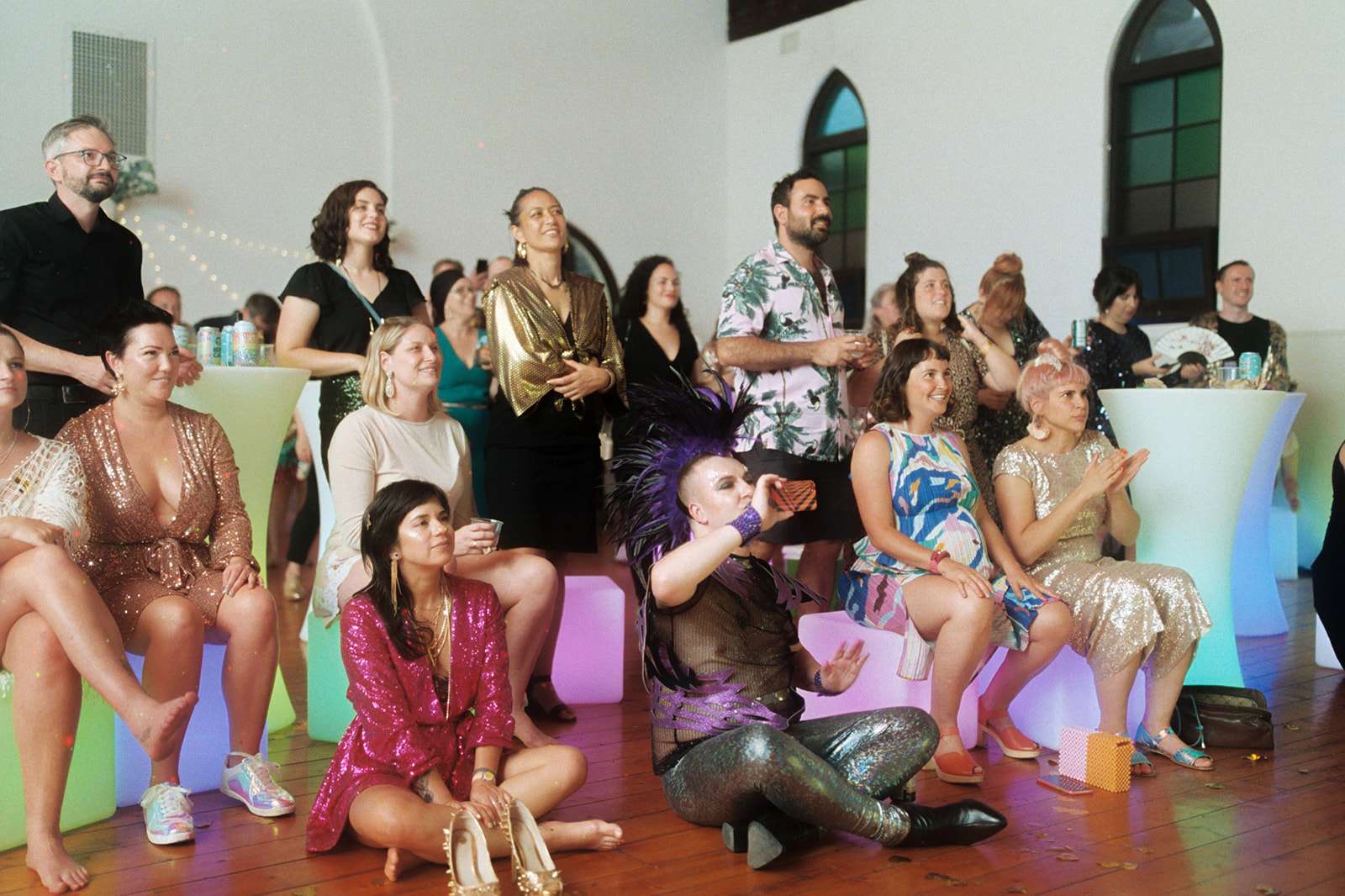 "One of our drag queens, Meg LaMania, had the most INCREDIBLE expression of awe on her face watching Art Simone (who was runner up on the first season of RuPaul's Drag Race Down Under) perform. Like, jaw dropped, unable to move! Another unique element to our day was that our photographer only works with analog film, and at one stage brought out this amazing WW2 Press Camera for a portrait shot."
"Our day was perfect, we have to give a massive thank you to all of our friends who gave us their time, expertise, sweat and love."