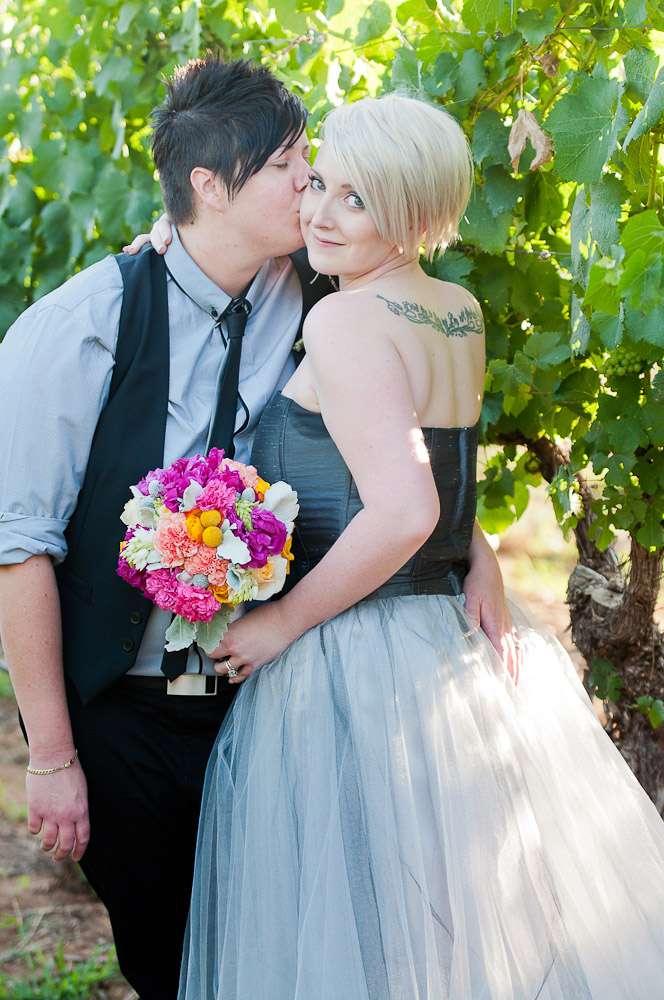 Jo & Sian had an intimate wedding at Upper Reach Winery in Baskerville, Australia. As gay marriage is not legal in Australia (yet!) they decided to buck most traditions and just do things their own way! "Our officiant was my brother Kieren," Sian began. "This was one of the most important decisions for us. As gay marriage/commitment is not legal in Australia we didn't have the requirement to have a so called official celebrant to perform our ceremony. I lieu of this we wanted somebody who was really important to us and who we knew was 100% supportive of us and our relationship to perform celebrants duties and go on to be the MC for the evening. By brother Kieren is one of the most amazing people we have in our lives and he has always been there for both me and Jo. We wouldn't have chosen anybody else. I wrote the vows myself."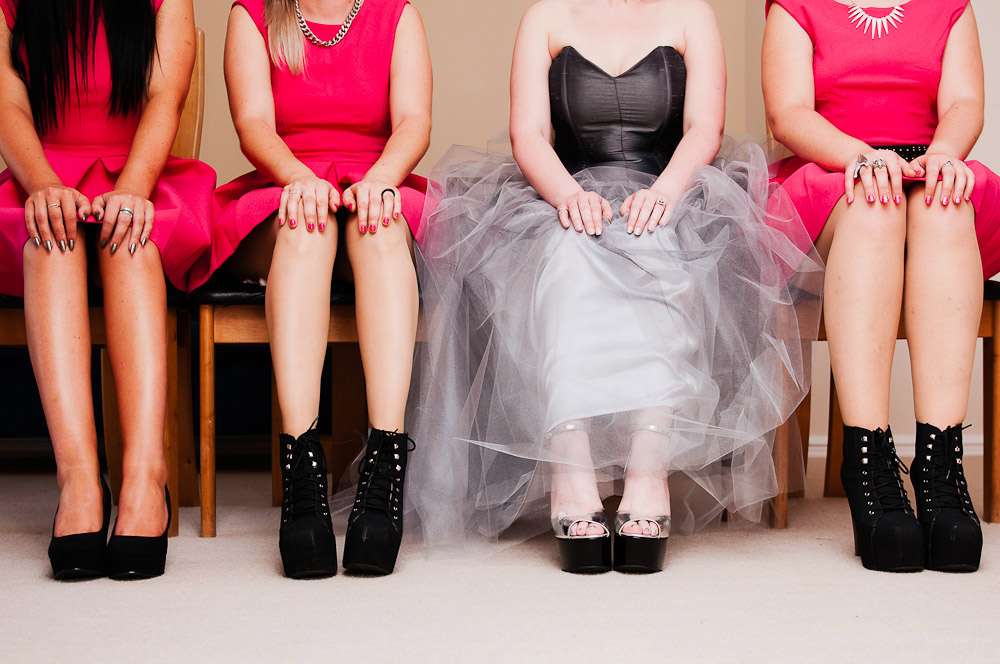 Sian designed her own wedding dress which she then had made by Kubank Designs. She also handmade the jewellery that she wore. Her bridesmaids wore shocking pink dressed from Aqua which they accessorised themselves as Sian wanted each girl to put their own individual stamp on their look. Jo also put together the outfits she and her 'bromaids' wore from various sources including Roger David, Tarocash and YD.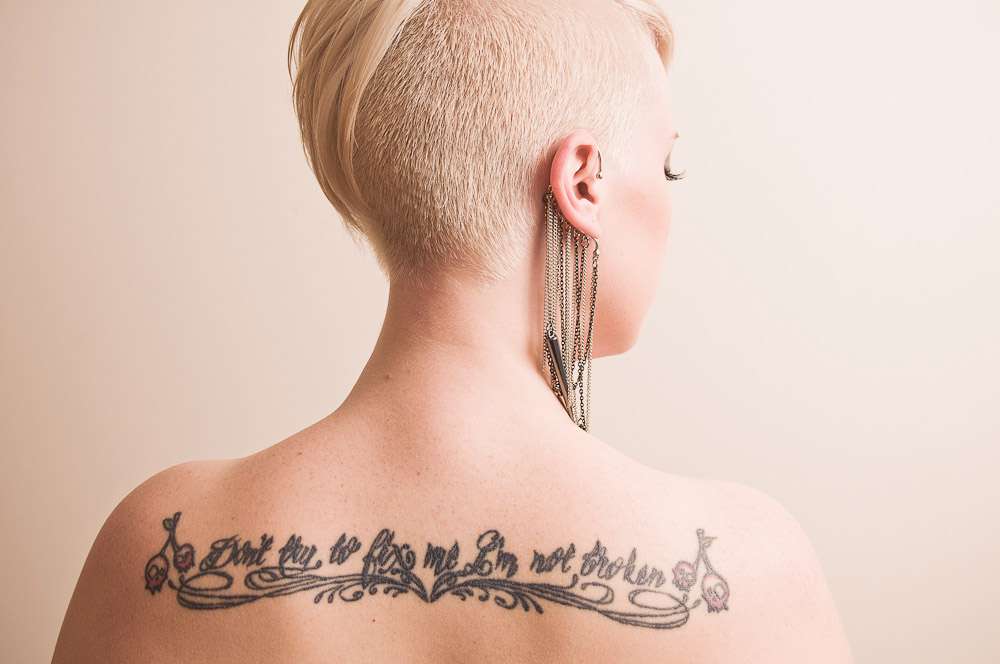 "Jo proposed to me so beautifully at my brother's wedding at The Padma Resort in Bali, Indonesia", Sian continued. "I was my brother's best (wo)man at his wedding and as such spent the entire morning with him getting him ready to marry his beautiful wife. It meant however that Jo and I didn't spend any time together that day until after the ceremony and the photos were all taken, later in the evening. Needless to say we missed each other, we really enjoy each others company and on a day filled with so much love the only person you want to spend time with is the love of your life. I remember a moment when she stole me away from everyone and we stood over near the dance floor chatting and catching up. We kind of just had this realisation that we were really madly in love and we both welled up with tears and smiled and laughed about it. It wasn't until later in the evening when I was sitting on her knee and cuddling that I remember her looking around the venue and said to me "I would marry you like this". I said almost jokingly "Was that a proposal?" and much to my delight she replied with a "Yes". I couldn't believe it! It was so perfect and beautiful and funny all at the same time."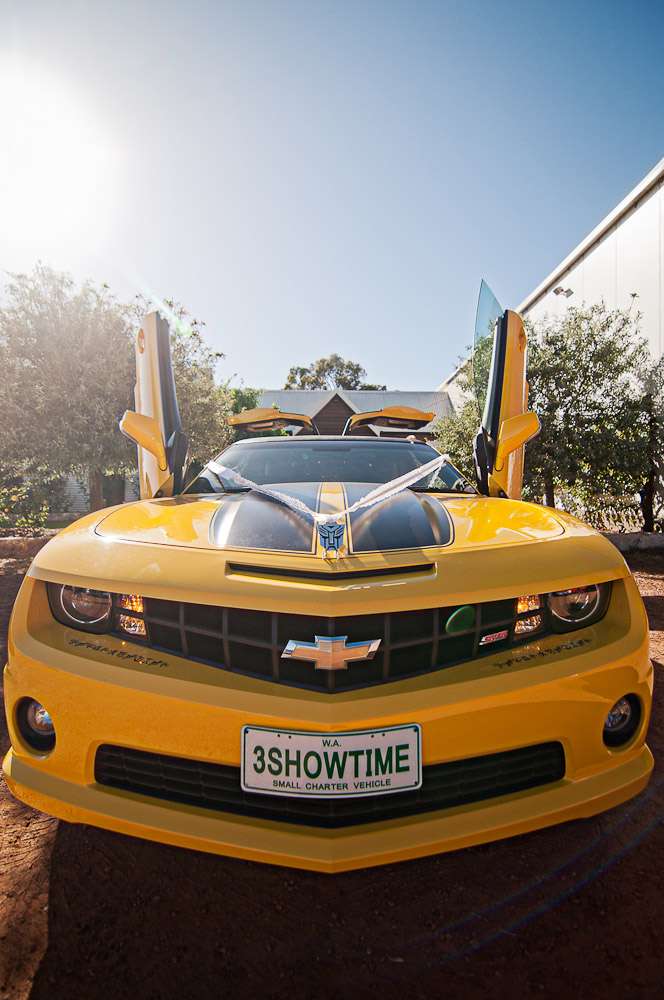 "Your blog served as an oasis in the desert that is the online bridal world", she continued when I asked about their wedding theme. "I was lost for ideas when it came to planning our wedding except that we wanted it a bit edgy, a bit trendy, but traditional enough to still feel special for both us and our families. Having never been to a same-sex ceremony ourselves and wondering where to start, so came the hours I spent trawling online. When I came across Rock n Roll Bride I immediately identified with you and your style and thought 'FINALLY!' We felt validated and almost like we had been given permission to have a unique wedding that was 'us'. Ever since that moment I knew that I really wanted to contribute our memories too and hope that they provide a lost bride out there with the 'eureka moment' that I had."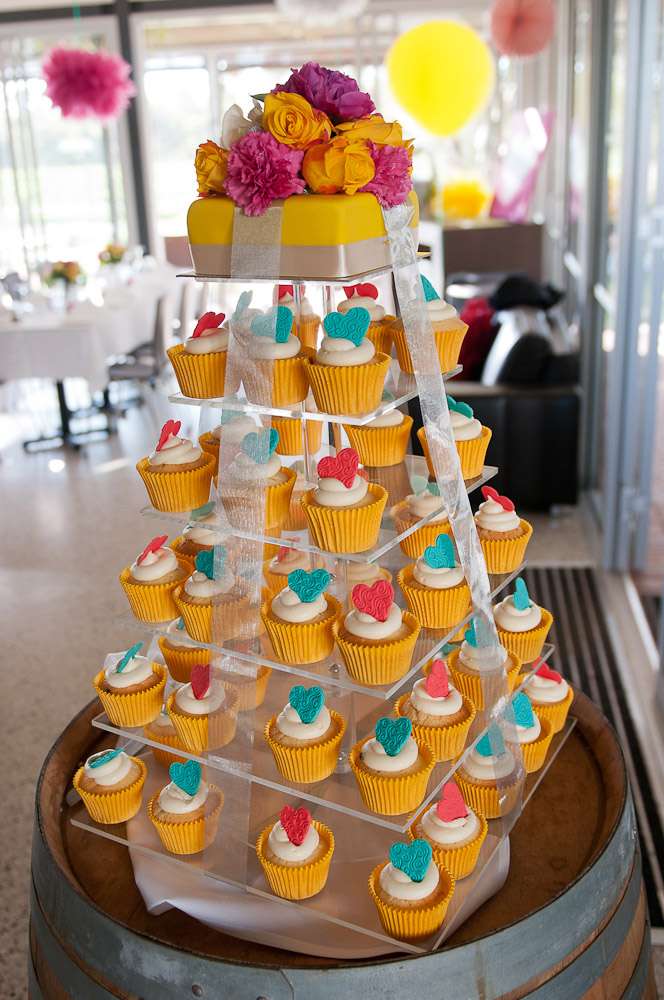 "Our starting point for a colour palette was actually a piece of art that I absolutely love. I then expanded on this idea of colour and added splashes of yellow for contrast. I think I was looking at the wedding day like it was one of my paintings and composing the colours in such a way as to create a fun but edgy atmosphere. One of my favourite things was our cars. I had a Bumblebee Camaro and Jo had a Chrysler. The drivers were fabulous!"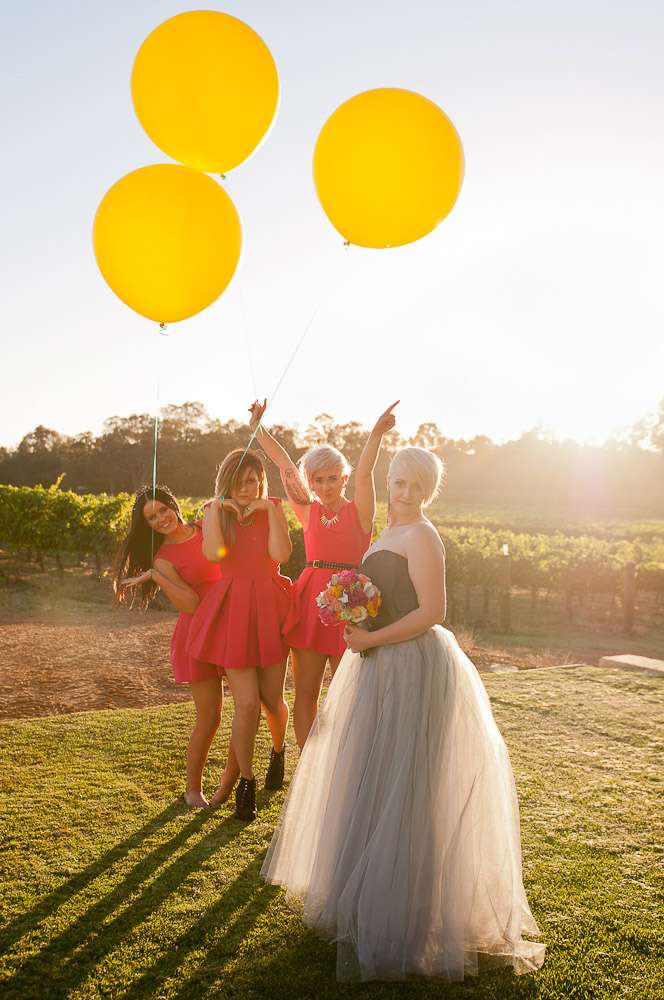 Total gorgeousness. Thank you to Sian & Jo for sharing their beautiful day with us!