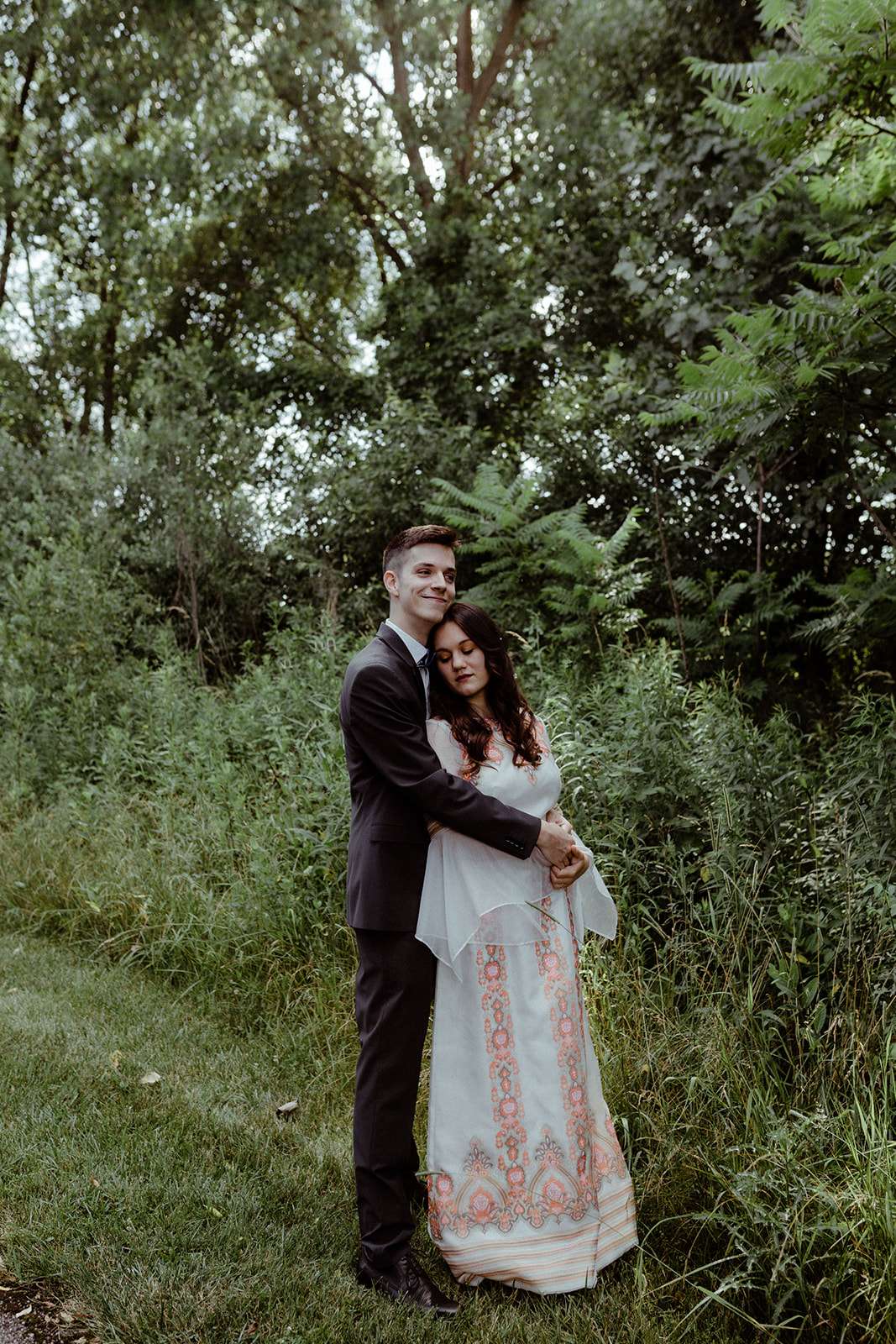 Like most couples who wed last year, Kayla and William had to make some big changes in order to have a small pandemic-friendly wedding. They were originally planning a big, country club wedding for August, which has now been postponed to 2021. However as the pair have lived apart for 4 1/2 years of their five year relationship (the groom lived in Ohio and the bride in New York), they just wanted to be married already. Their kiss after the ceremony was the first time they had kissed in over 200 days!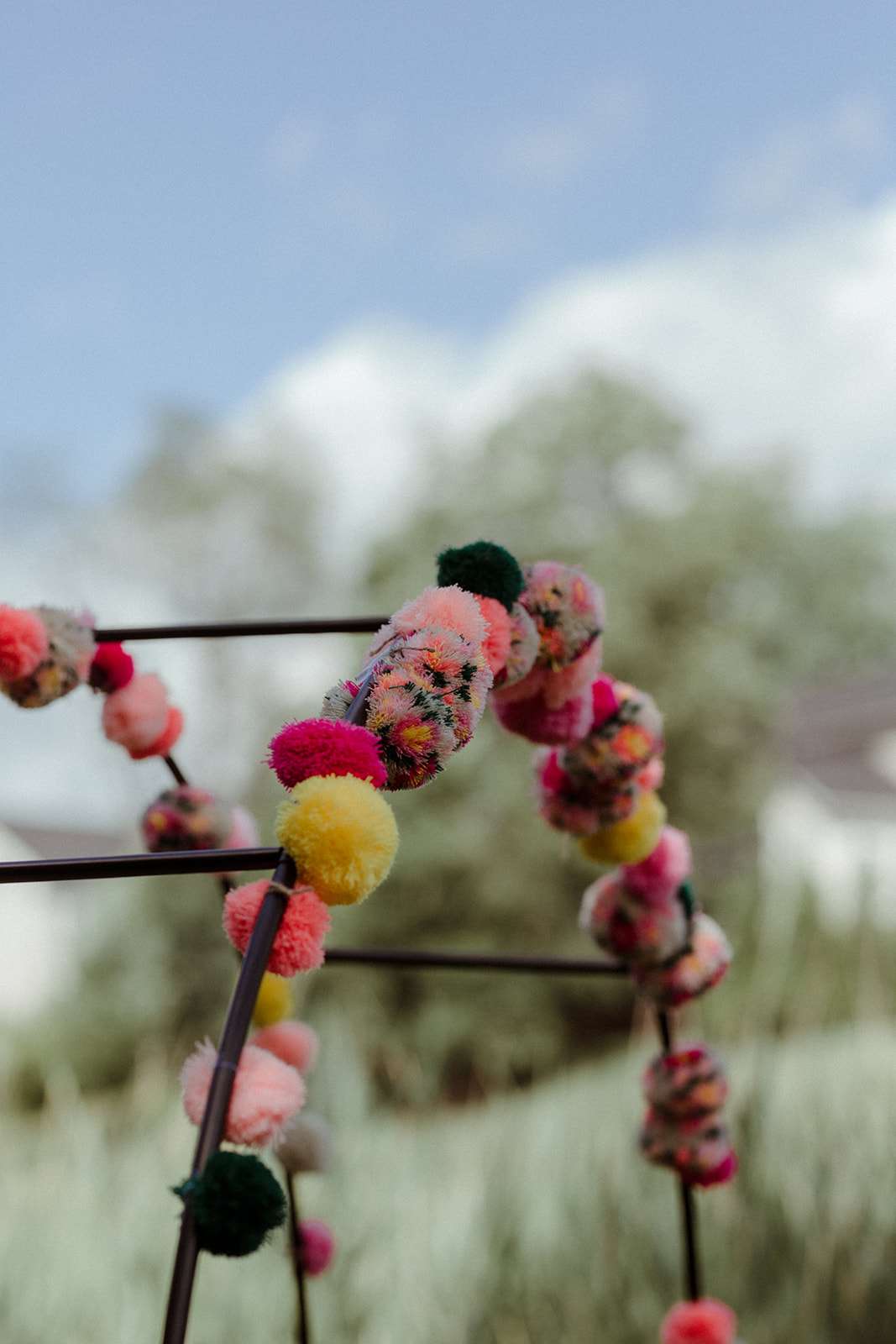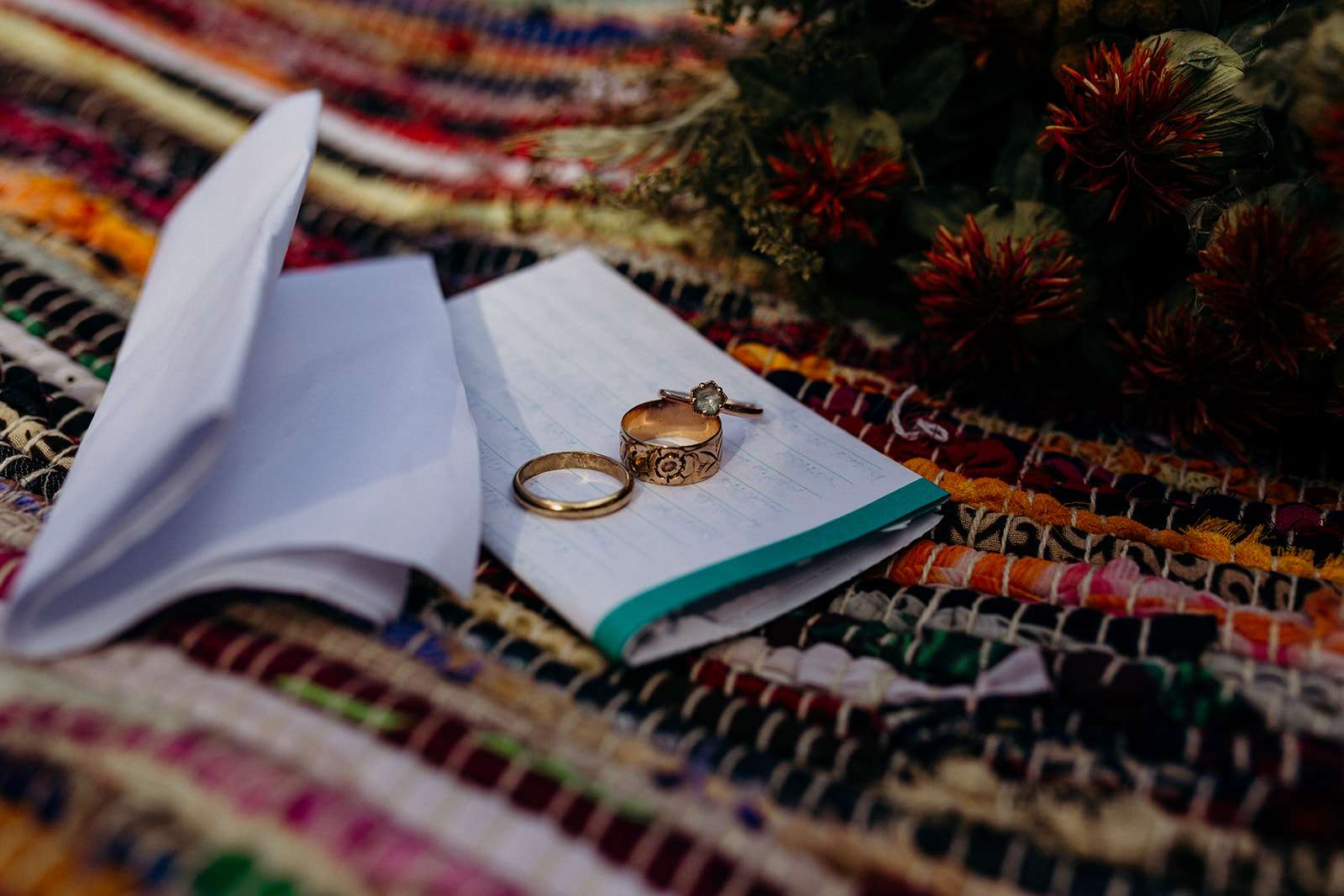 They planned a small ceremony in the bride's bride's parent's back garden. Obviously not everyone could attend, including the flowergirls who live in a different state, so their family sent life-sized cardboard cut outs of them wearing the dresses they had bought to wear for the wedding! Neighbours watched from their back porches and even dressed up to celebrate with them from a distance.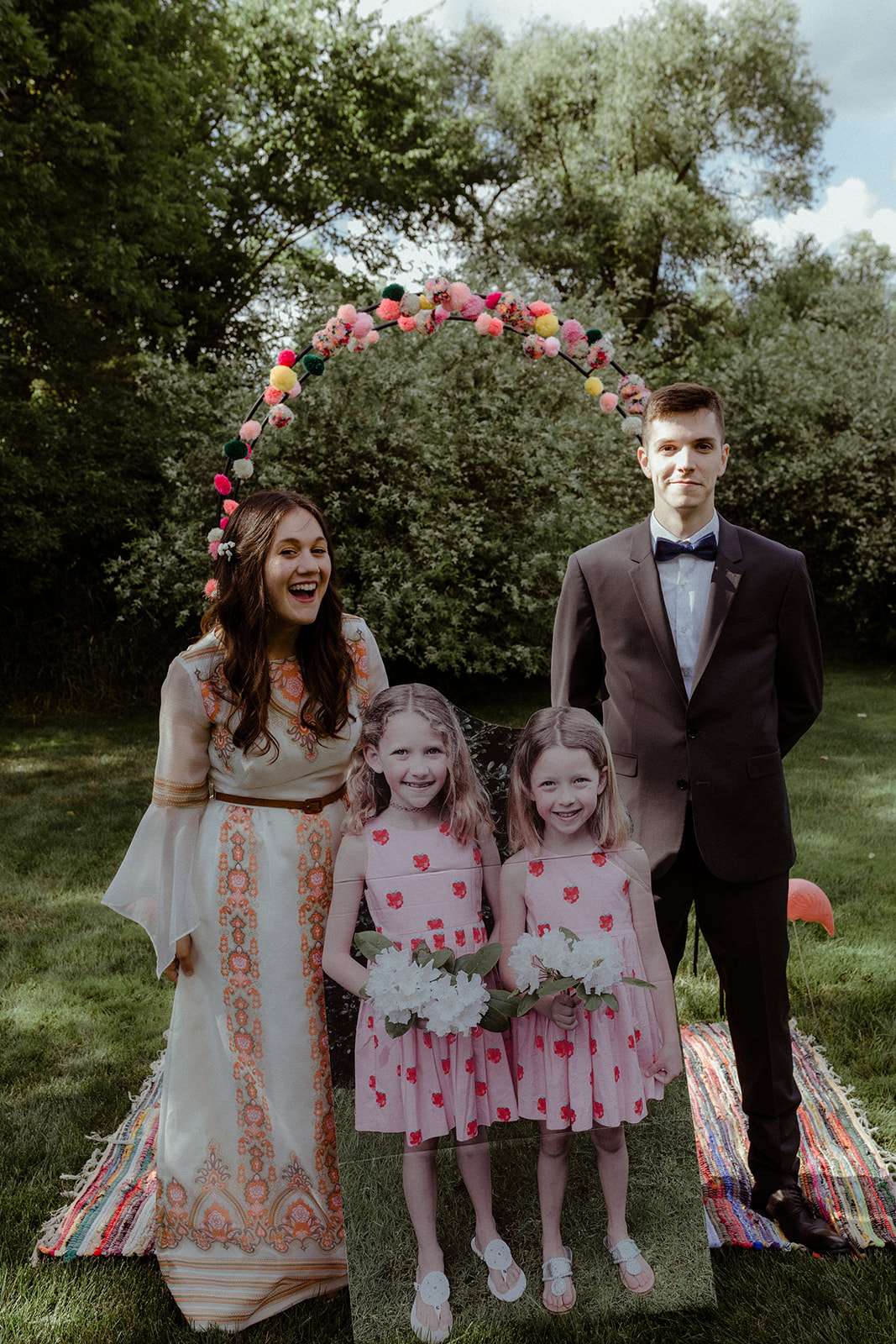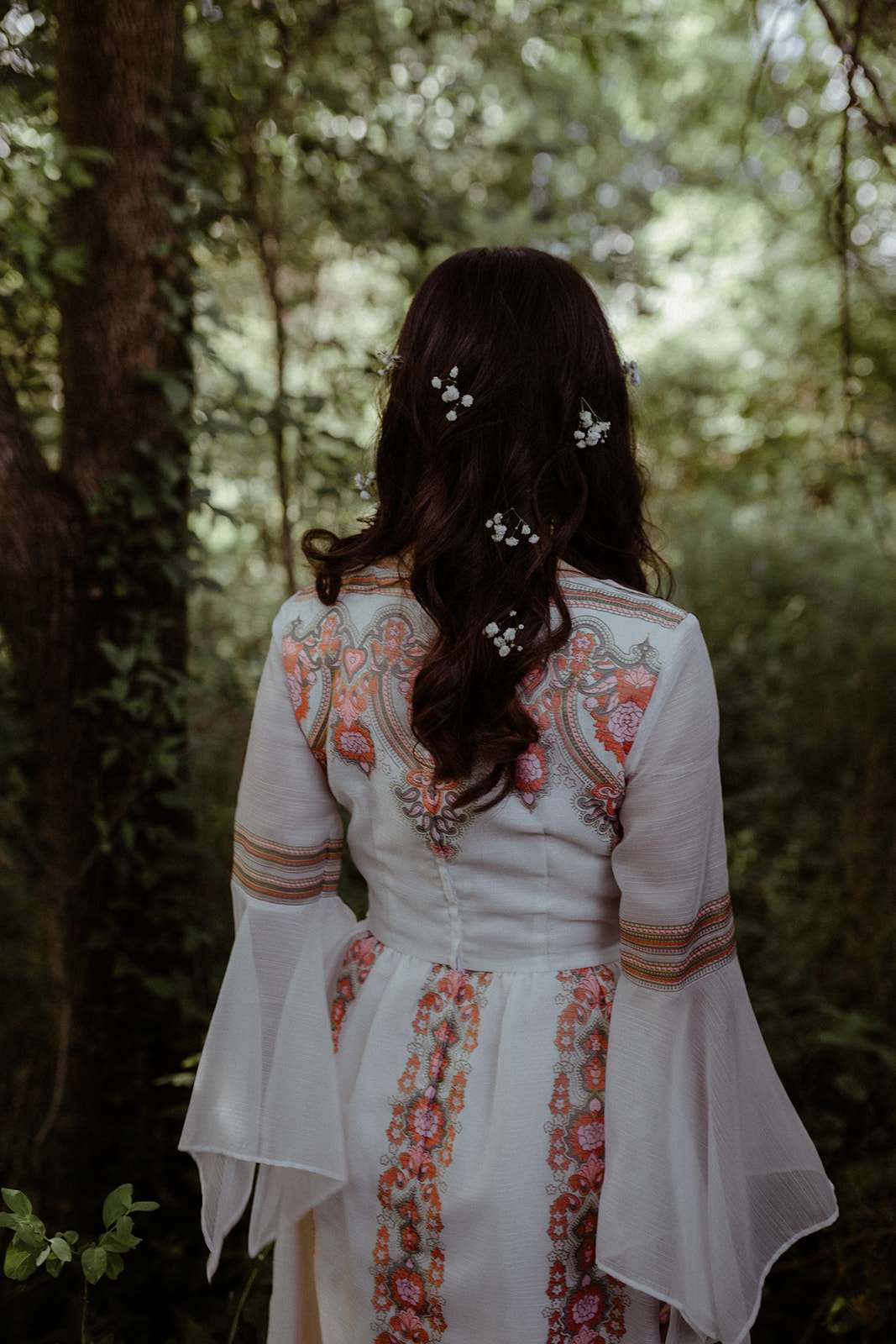 The day had a 70s vibe with Kayla wearing a vintage dress which she found on Etsy and carrying a dried flower bouquet bought from Dried Flowers Forever, also via Etsy. They decorated the arbour which they married under with pom poms, but other than that the décor was pretty minimal. Being eco-friendly was also extremely important to them.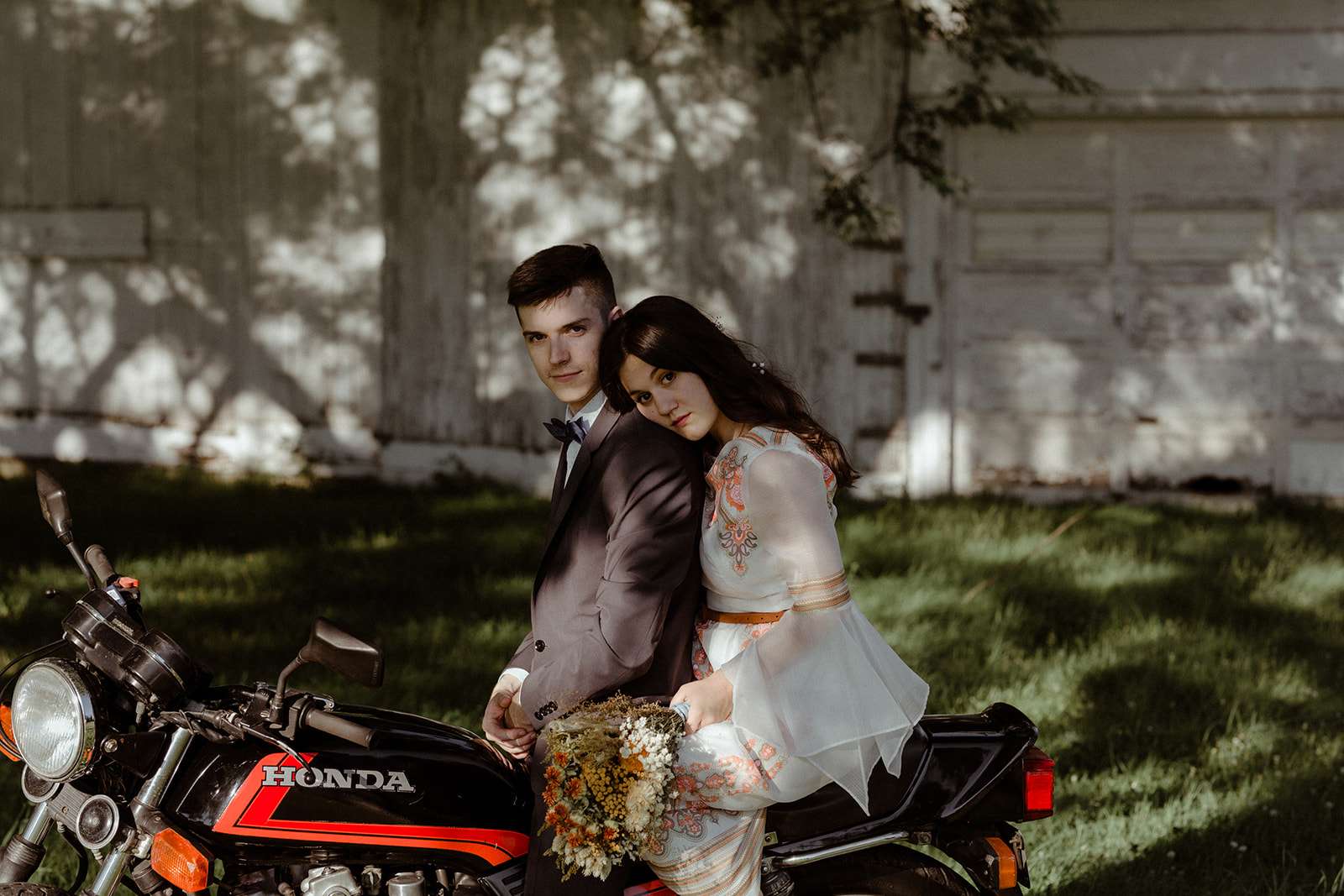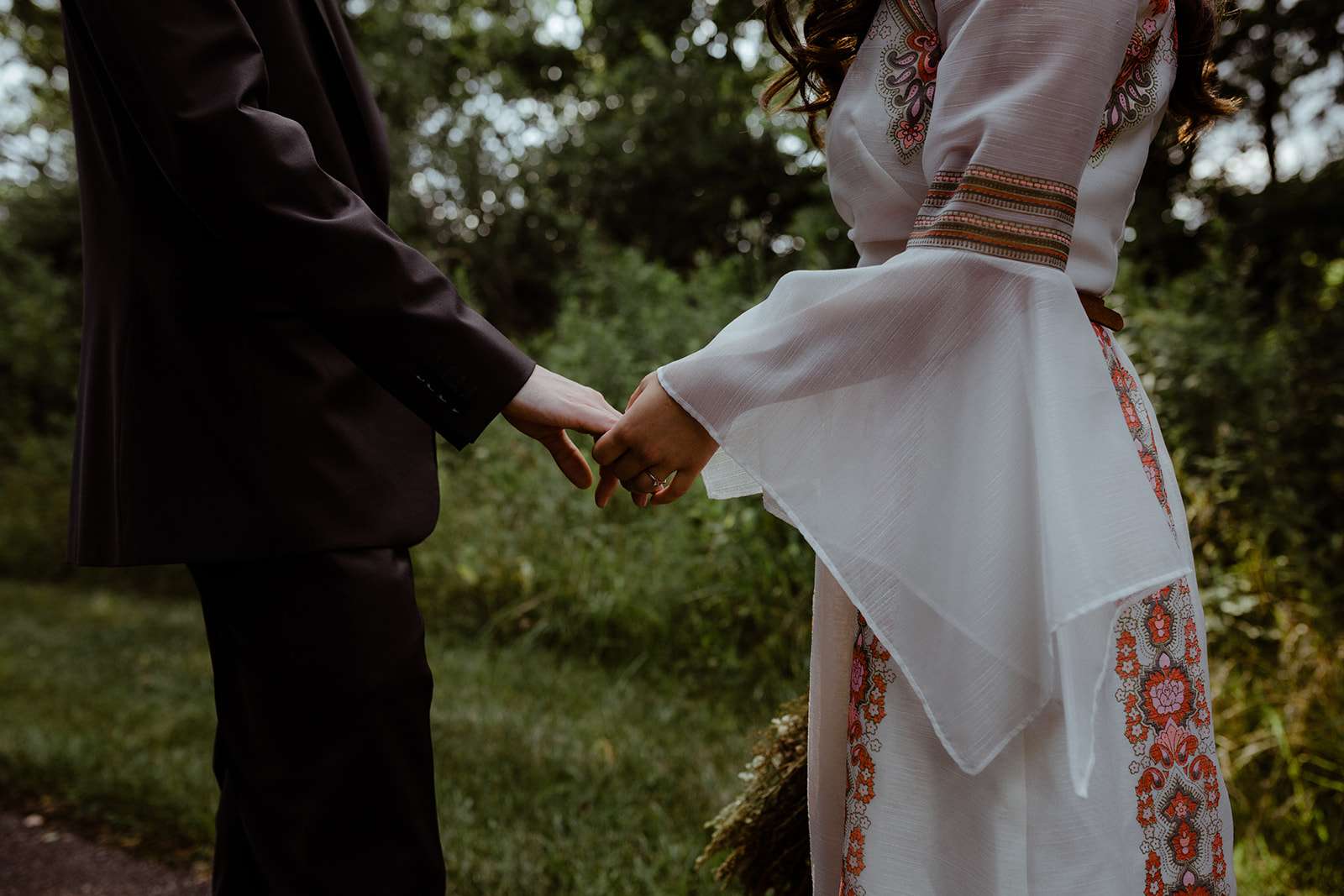 "We know how wasteful weddings can be so my dress, jewellery, shoes, and both of the wedding bands were all second-hand. William's suit was one he's had for a couple of years and our only florals were my dried flower bouquet, as we wanted it to be
something we could display in our home later. Every part of our ceremony arch is being re-purposed in our friend's homes and gardens. While we had to use paper products and plastic cups in order to keep everyone safe food-wise, we made sure that they were all compostable and recycling friendly!"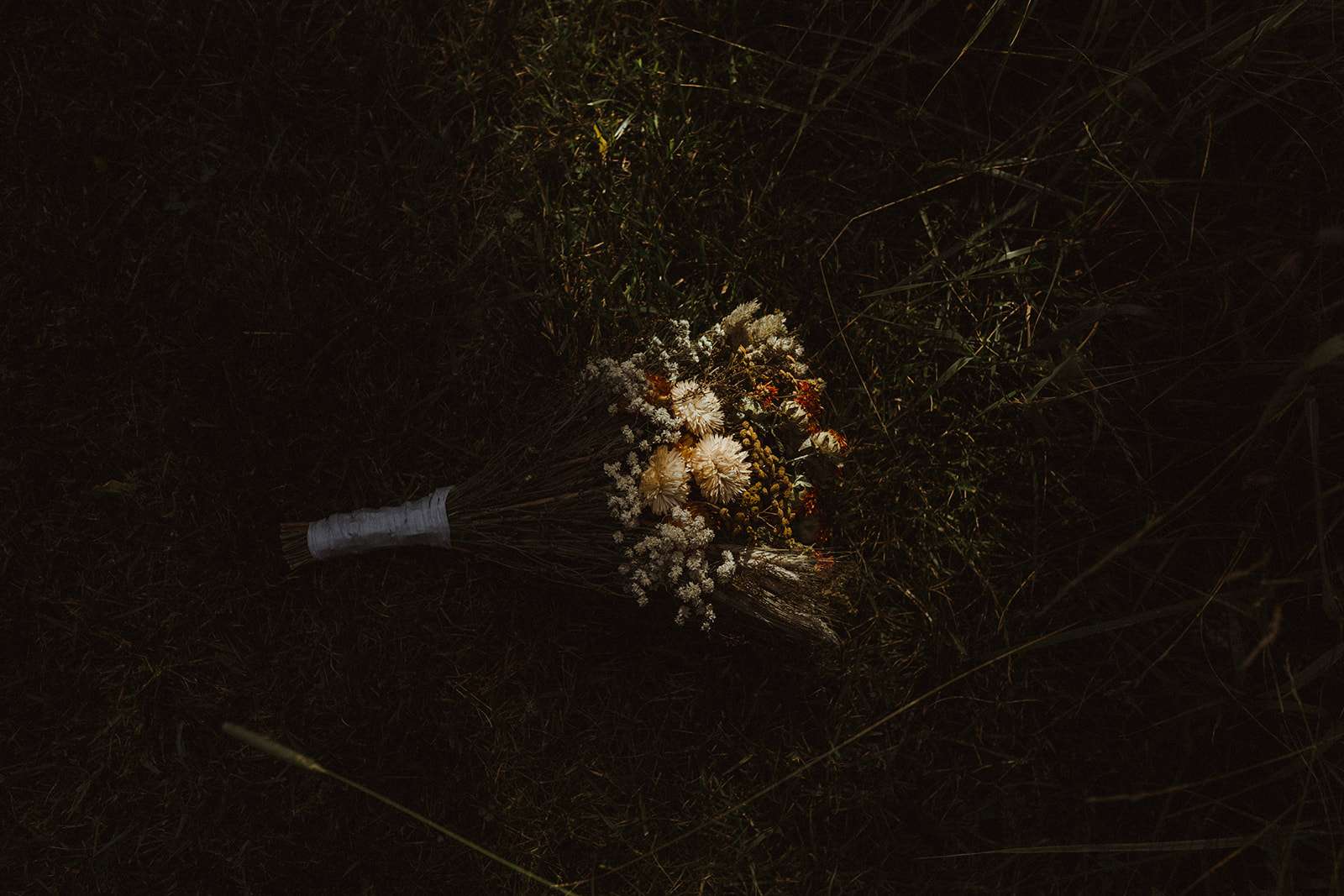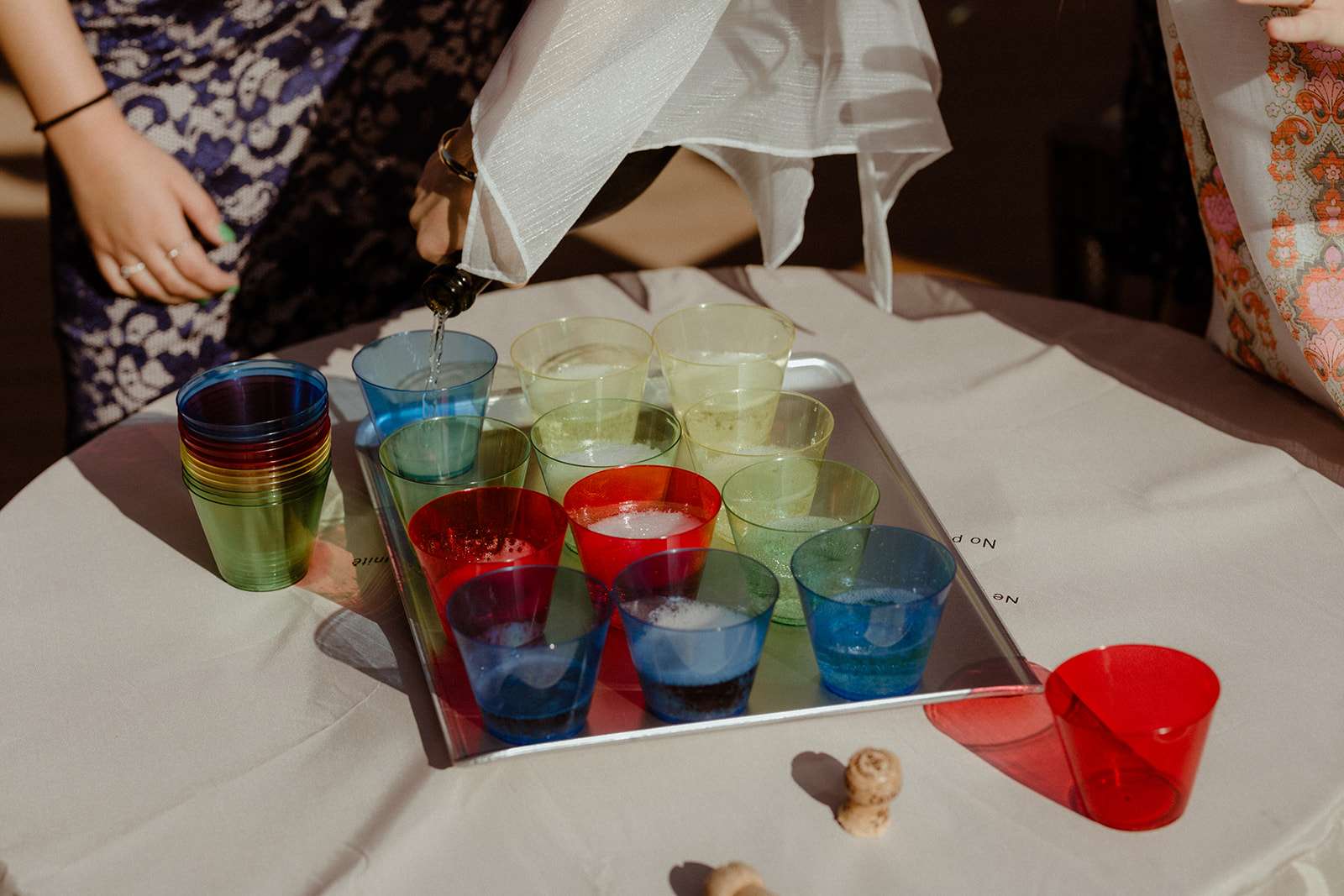 They spent just $4,500 and most of that went on their photographers, Agape Photography, because they knew they'd want the best photos afterwards. Another really important part for them was the ceremony itself which was officiated by Kayla's best friend and included quotes from one of their favourite shows, The Good Place. Kayla and William wrote their own vows, and unknowingly both talked about their love of eating potatoes and William's hatred of the show Gilmore Girls!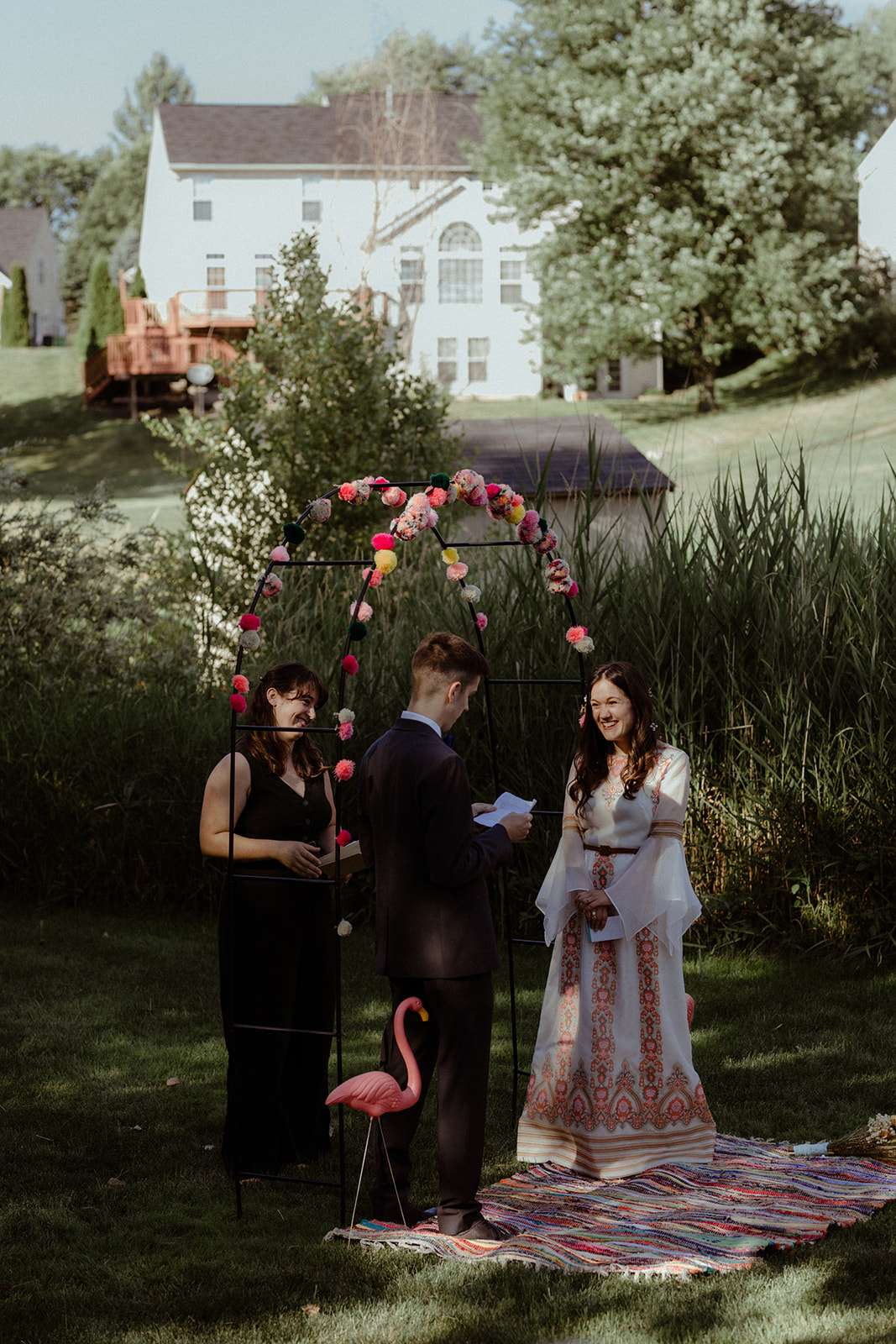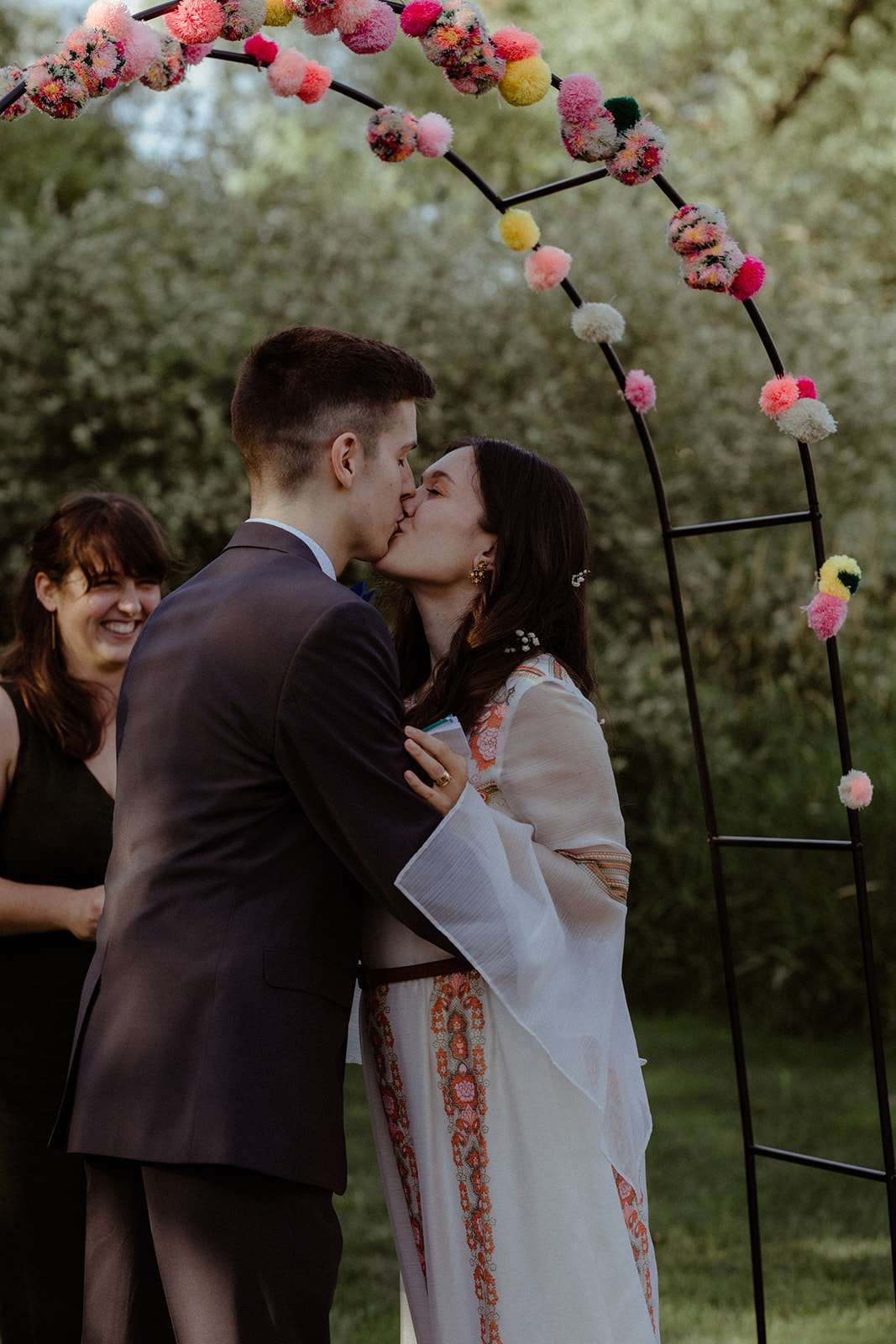 "The one thing I wish we'd realised when we were planning the 150 person wedding and reception at a country club is that you really don't need to impress anyone", Kayla continued. "We went from from planning a big wedding to a 15 person, socially distanced wedding for immediate family and close friends in my parents backyard and it became immediately obvious to us that the quiet small moments from the day
are what truly matters – not the pomp and circumstance that is expected."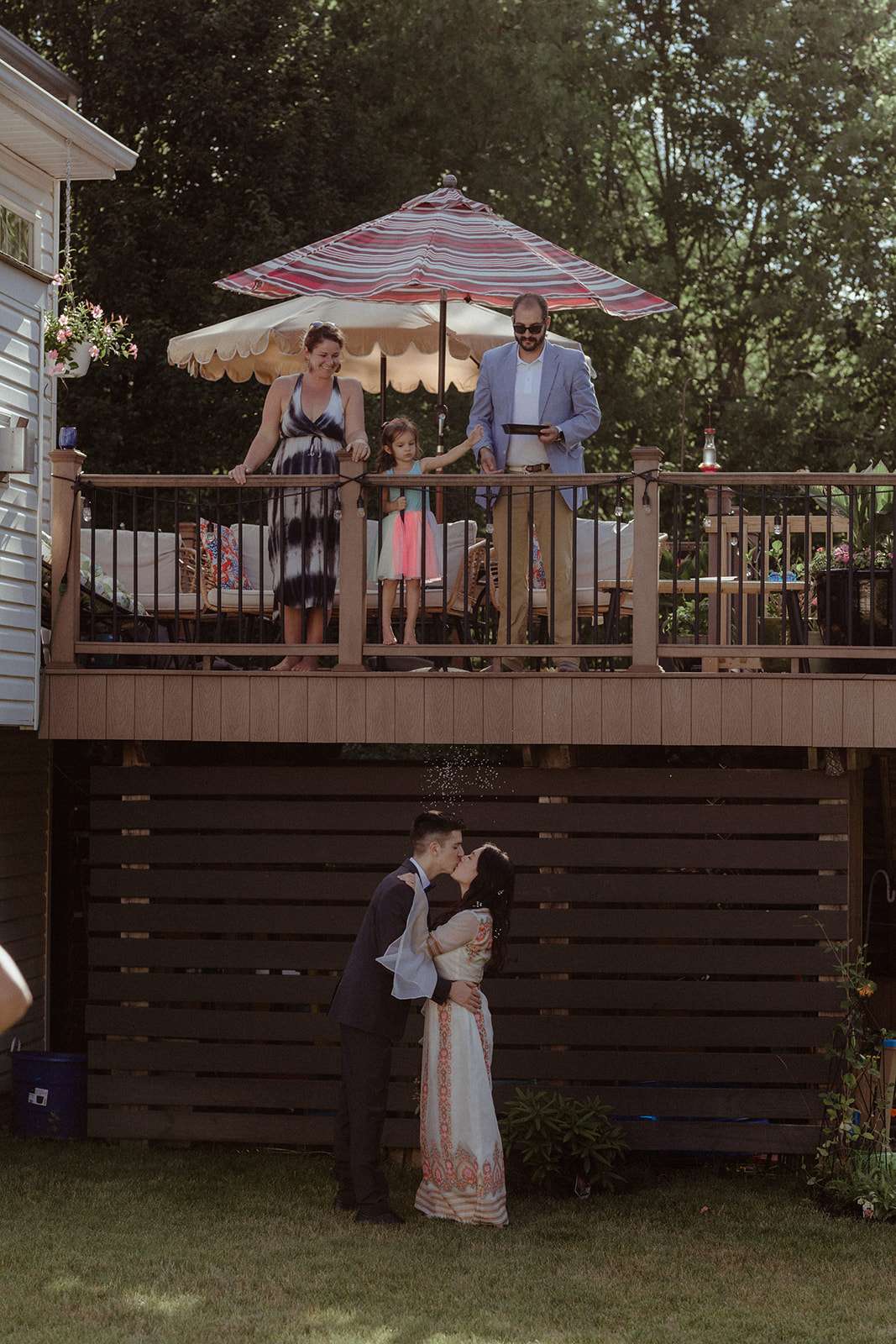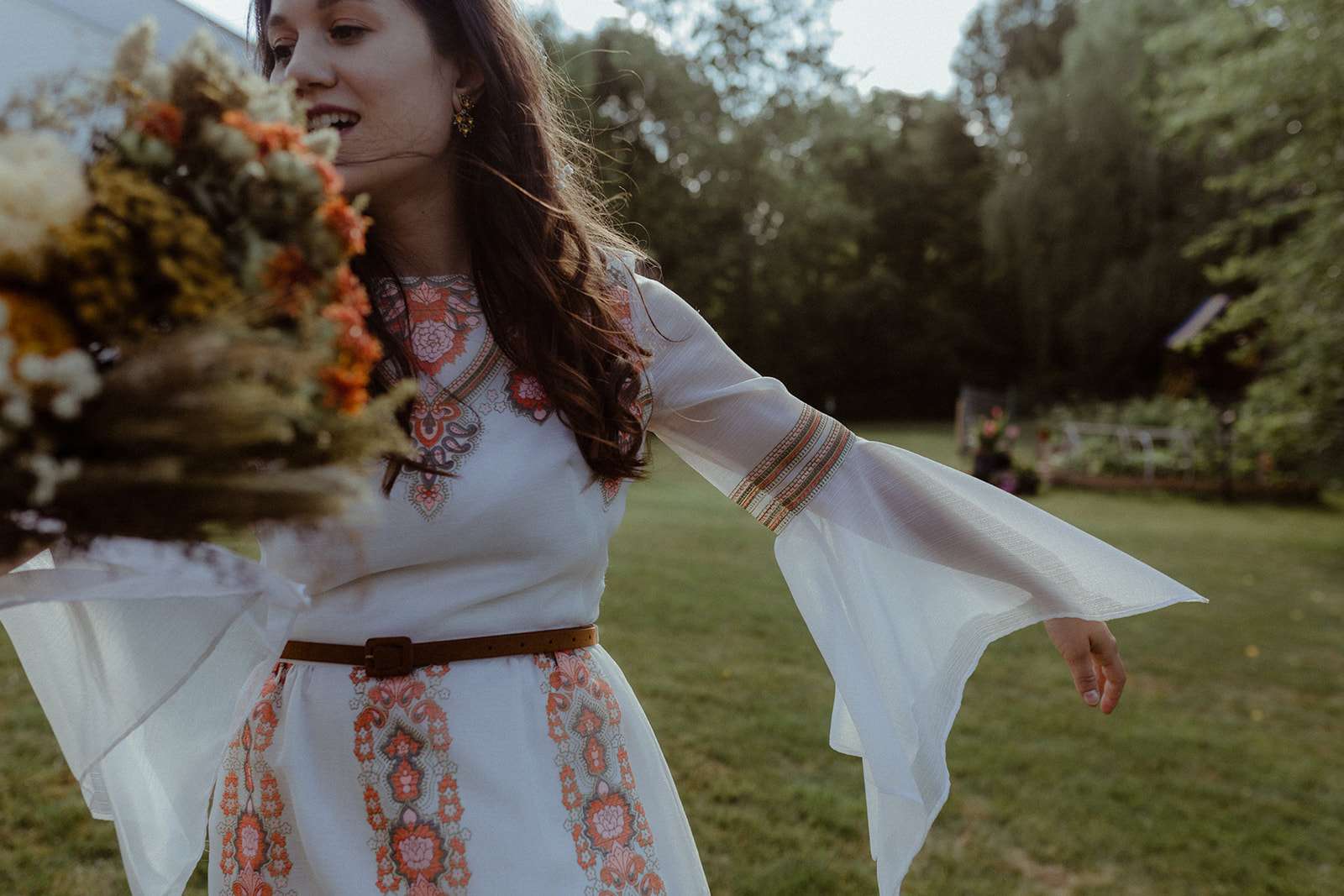 "We are probably the only couple who was relieved to have our big wedding cancelled due to COVID. We were becoming so overwhelmed with planning a formal celebration, and how it no longer felt like it was about 'us'. All of our dreams came true by being able to have an intimate celebration with the people who were most important to us. We will be having a larger celebration with those who could not attend once it is safe to do so, but this has given us the perspective to put it on a smaller scale."