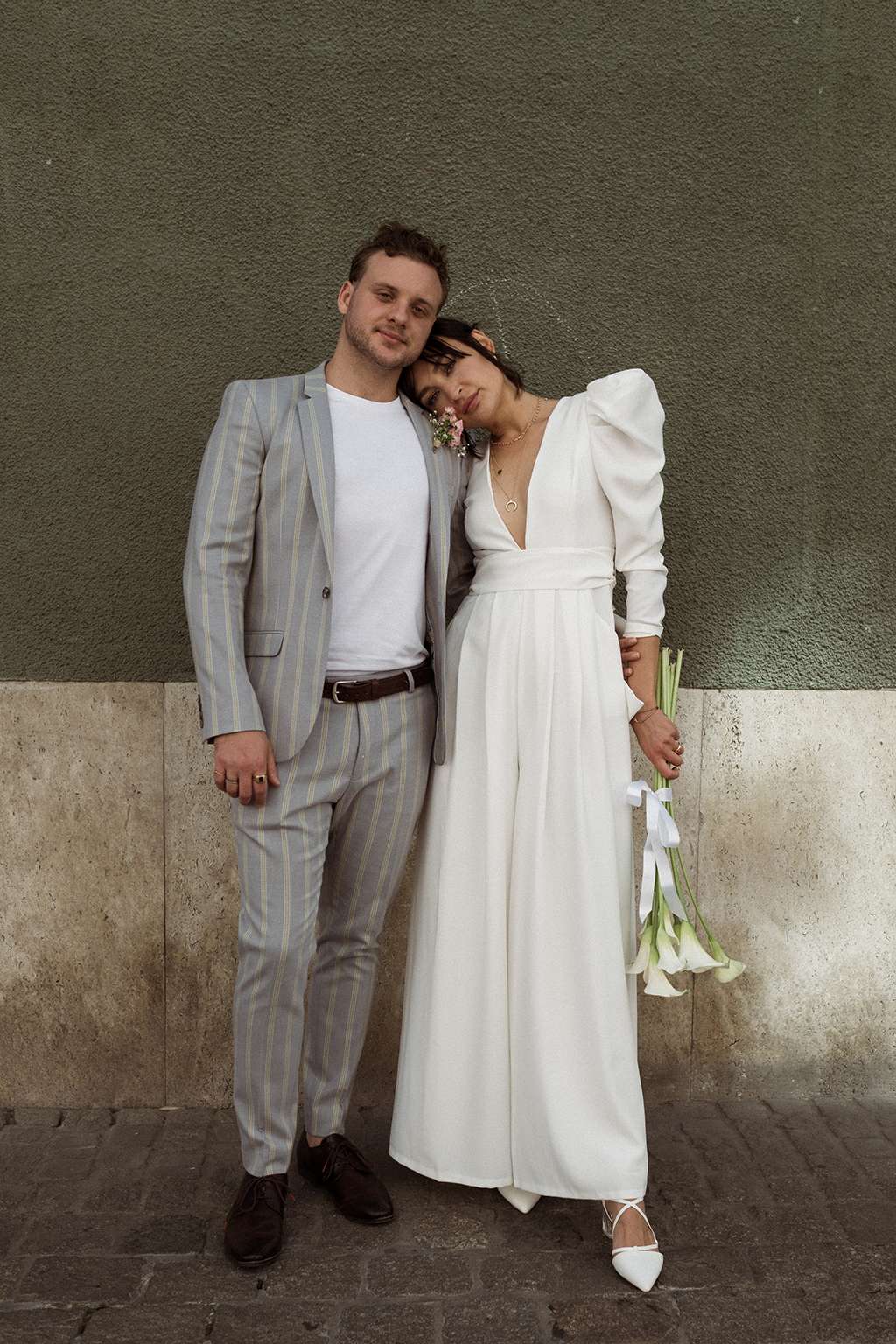 Vika and Tyler's inspiration for their June 2020 wedding was 'home'. The split their photos between a tropical rainforest greenhouse, to represent Tyler's hometown of Cairns, Australia, and the old town of Coburg, Germany for Vika's hometown. They wanted to bring their worlds together for their day.
Due to COVID restrictions, Tyler's friends and family were unable to join them from Australia, so they ended up having their own party for the couple down under and joined in throughout the day over FaceTime. "It almost become two parallel parties on two continents," Vika told us, "which is pretty cool when you think about it!"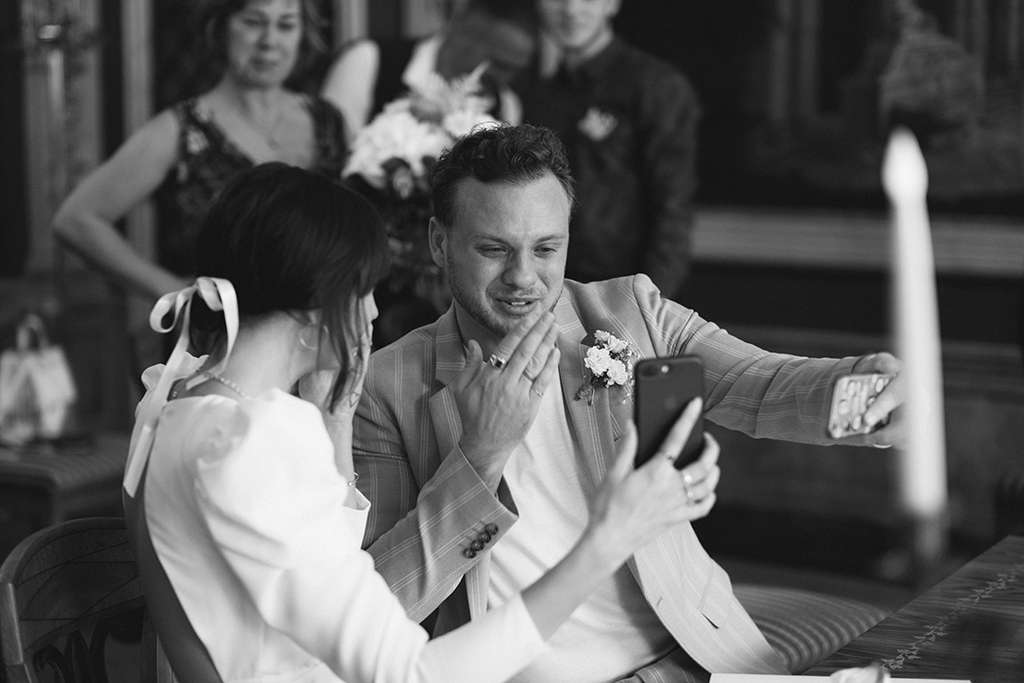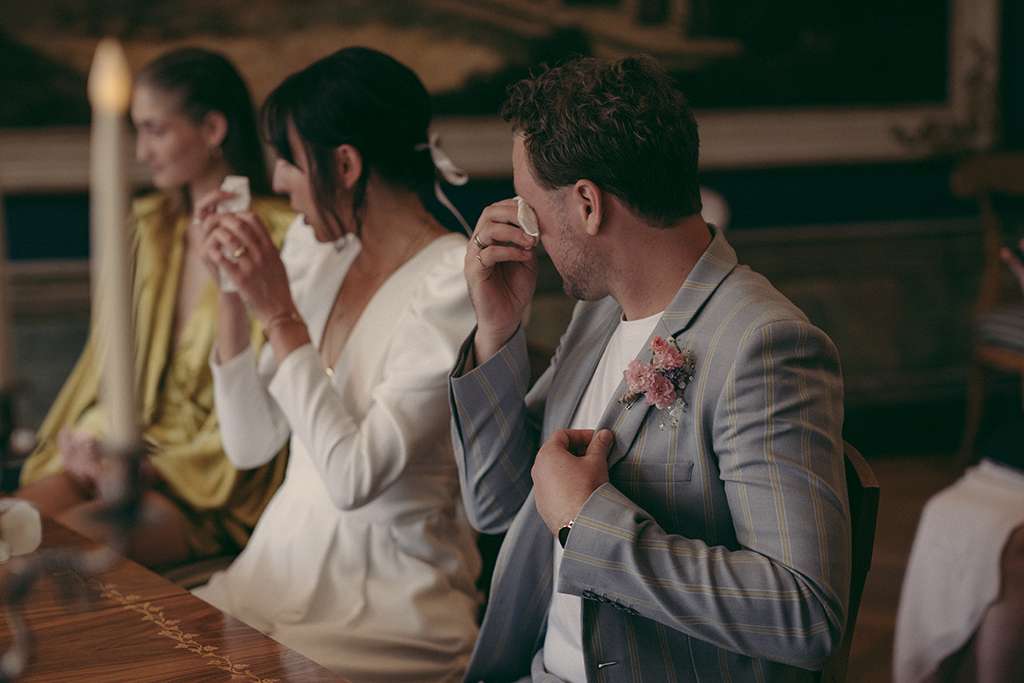 Ever since she was a little girl, Vika has been fascinated by weddings and always pictured herself having a huge, opulent night-time wedding, but the way they did it, although very different to that, still ended up being perfect.
"While I knew from the beginning that 2020 couldn't work out that way, I still tried to plan as much of it as possible and failed, of course. Once I realised that what mattered was Tyler and I, I felt much better and relaxed. But it took me a while to understand that. I would have liked to have been able to free myself from expectations earlier and to recognise what a wedding is really about."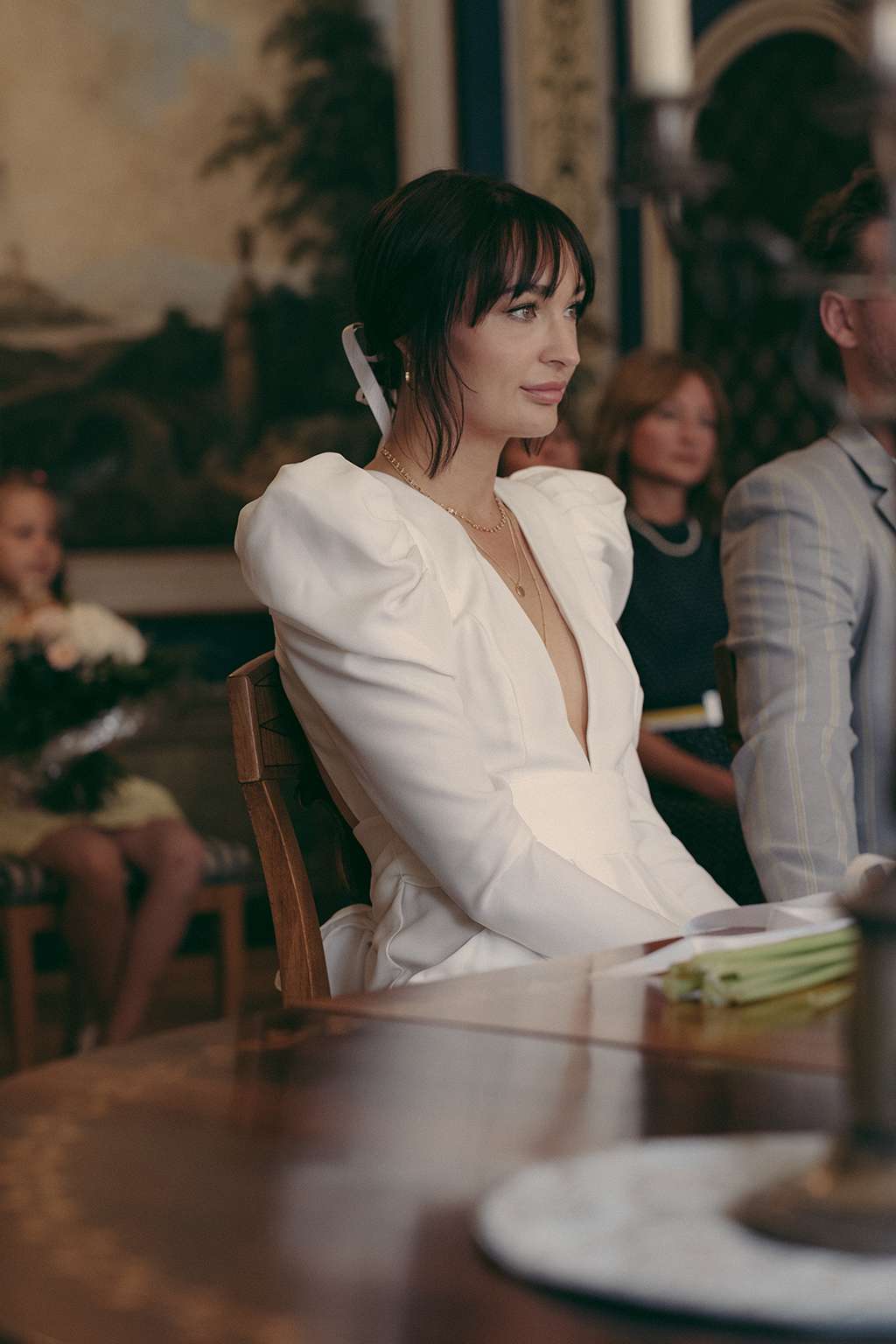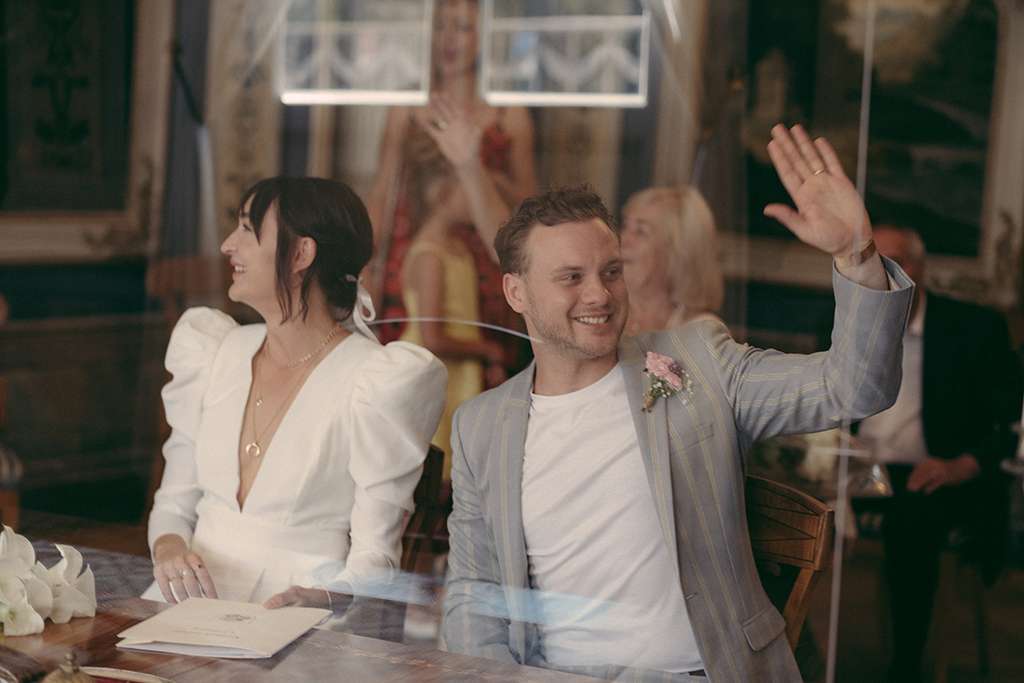 Their wedding ceremony took place in the morning, and was a very emotional and intimate affair with just Vika's family present and Tyler's family on FaceTime. "There was a lot of love in the air and everyone could feel it, even the officiant and photographer were getting emotional at the end as everyone was hugging and Tyler was talking on the phone with his family."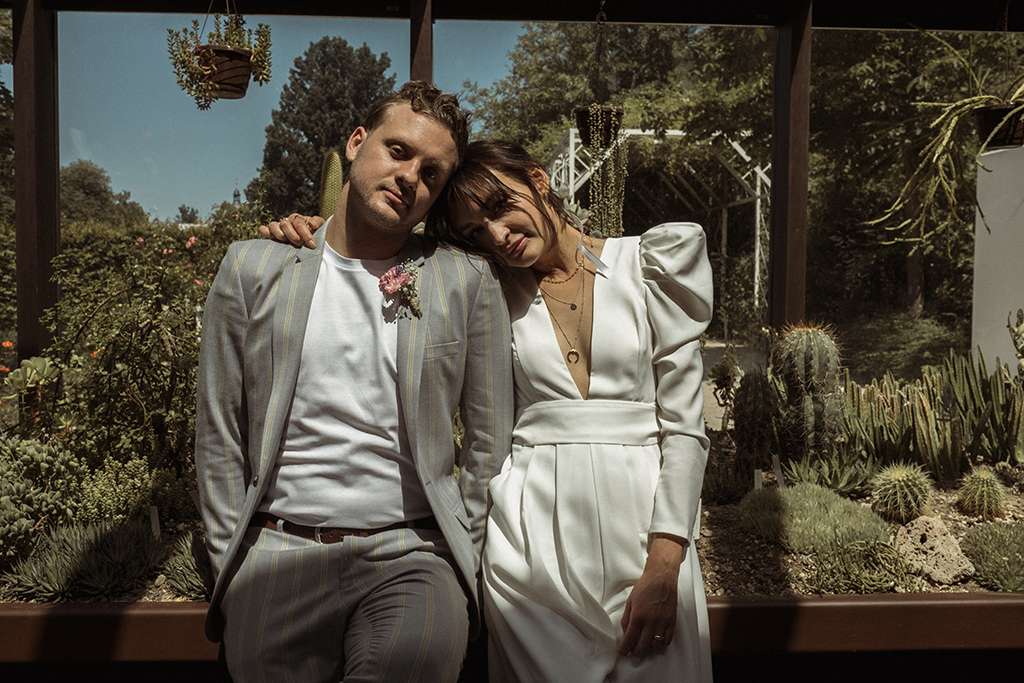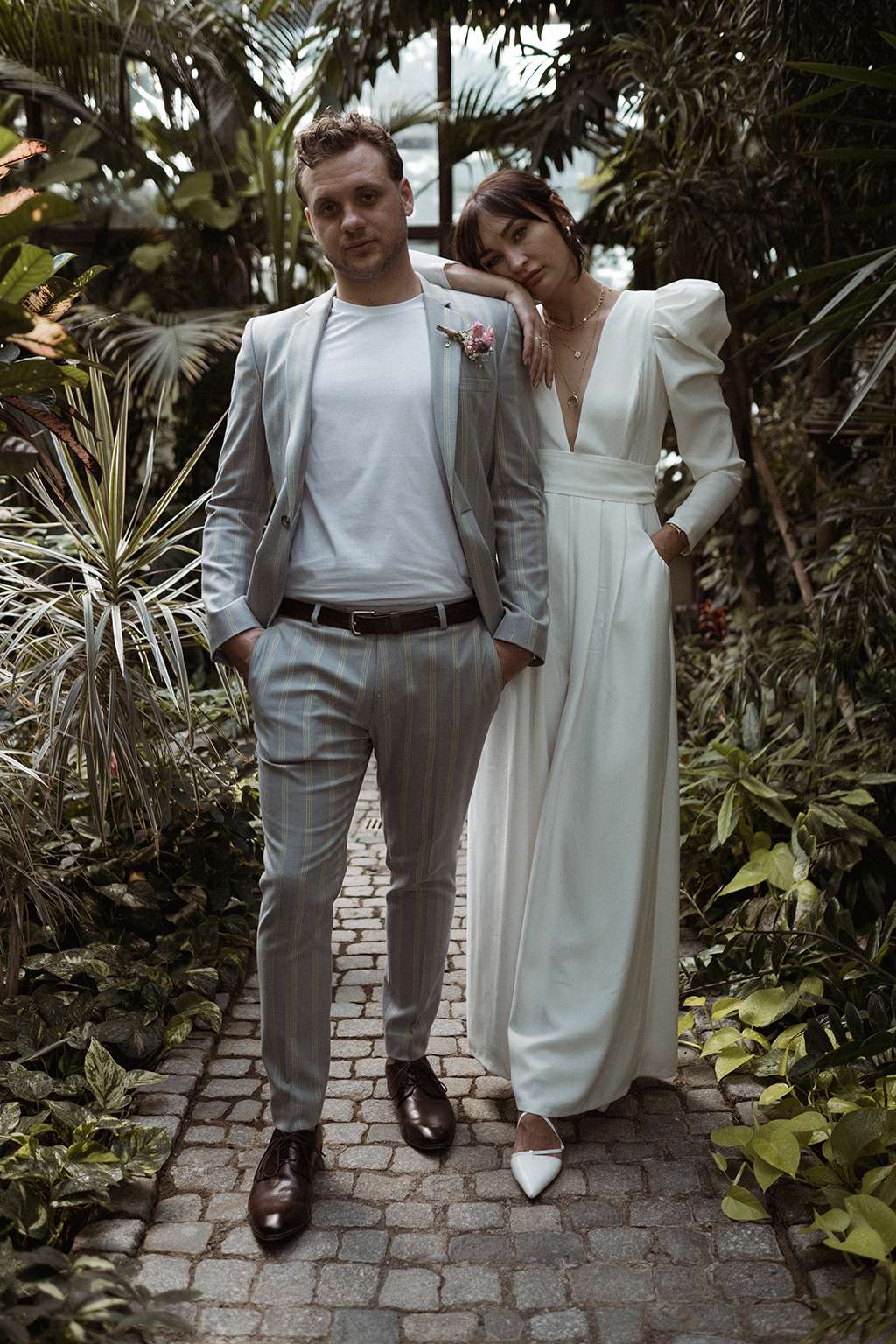 Afterwards, they took their portraits then went out for a fancy lunch, before moving through the city to Vika's parents house to celebrate exuberantly in their big, gorgeous garden. "Once there, everyone put on their second, relaxed outfit and took off their shoes. I was born in Uzbekistan, my parents have Russian-German roots. So my family is very sociable, loud and loves to party. For the garden party, my grandma had prepared a whole bunch of drinking games. Everyone was in a good mood. There was no program, guests picnicked in a corner of the garden, some danced, others ate. It was very nice and relaxed."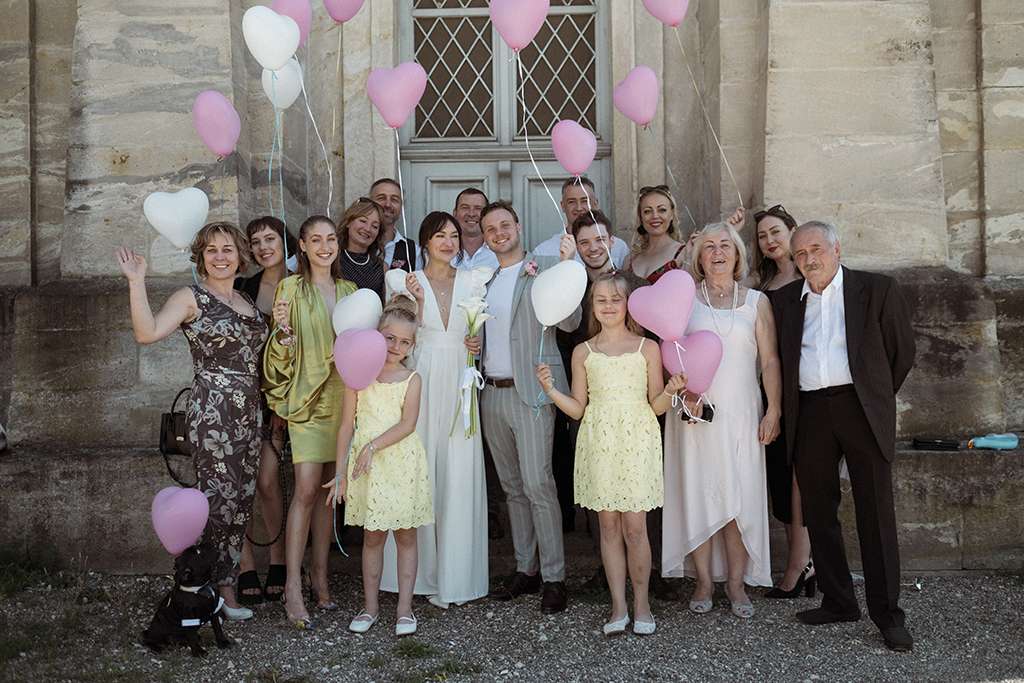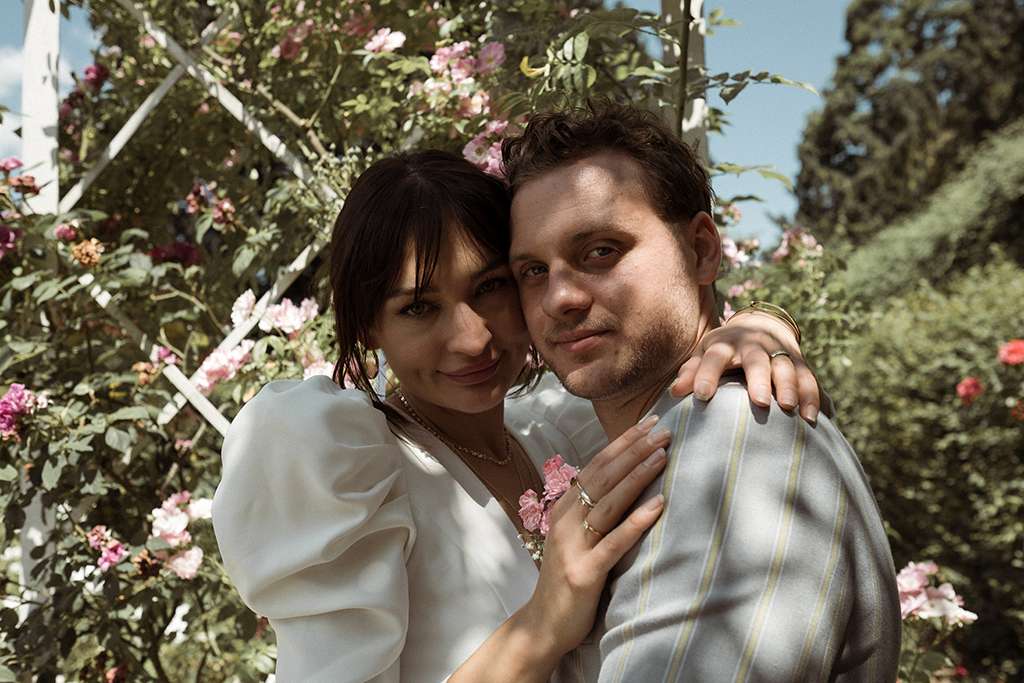 The couple's biggest expense was their rings, as they were custom made for them from gold recycled from Vika's family. "We love stars, astrology and star signs," Vika explained. "We'd always say that I'm Tyler's moon, while he is my sun. So we had engraved on the inside of our rings – 'My Moonlight' for Tyler's ring and 'My Sunshine' for my ring. It kinda fits our characters."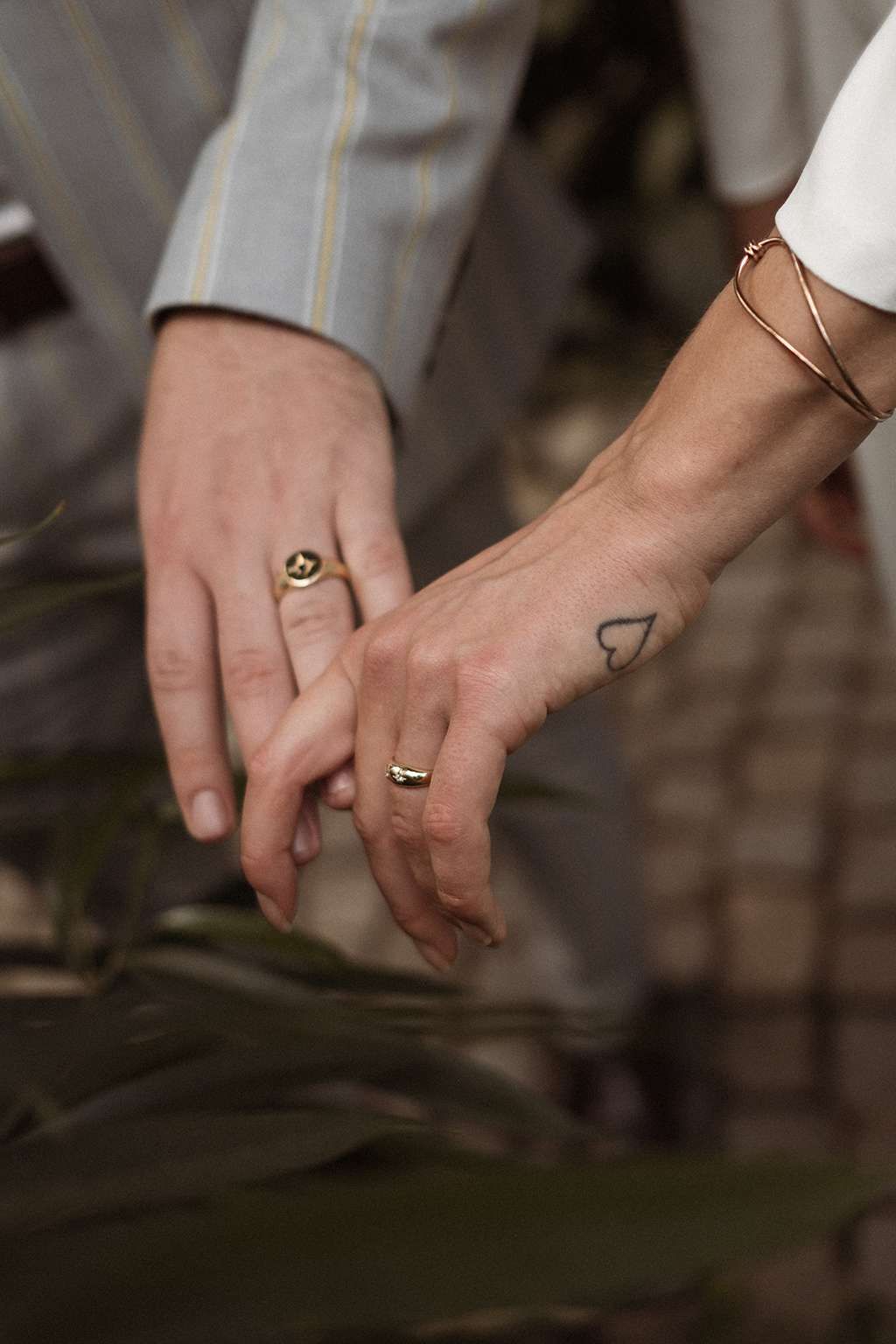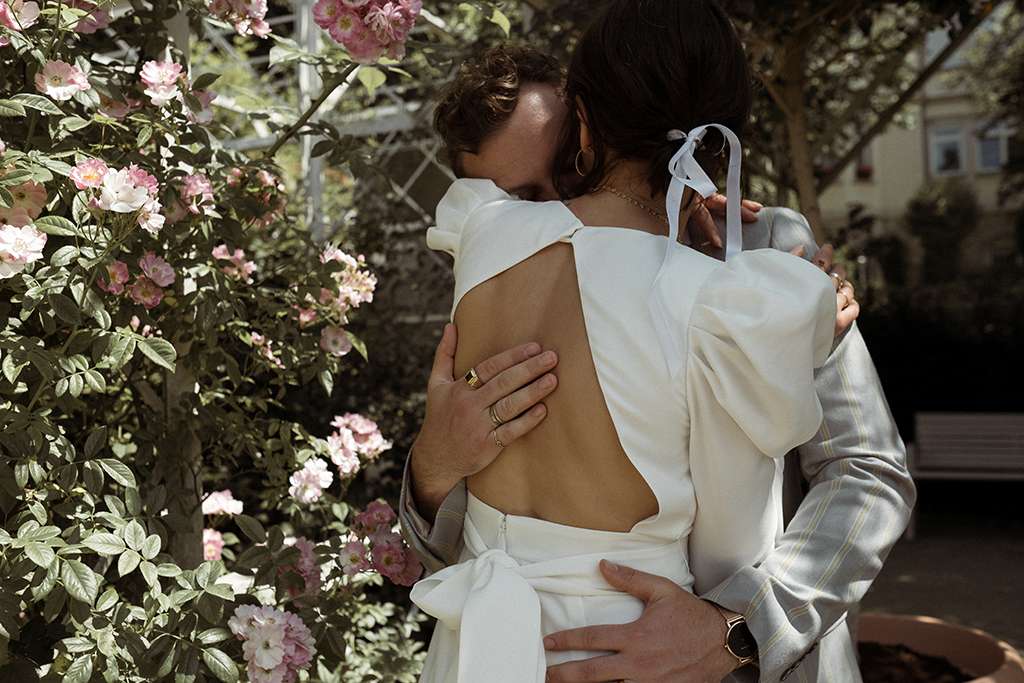 "I would like to advise future couples that you don't have to have the biggest wedding where every person you know is invited," Vika concluded. "You would be surprised with how beautiful it is to celebrate your wedding day with just the people you love and care about, we think that it is a lot less stressful and you are able to enjoy your day a lot more."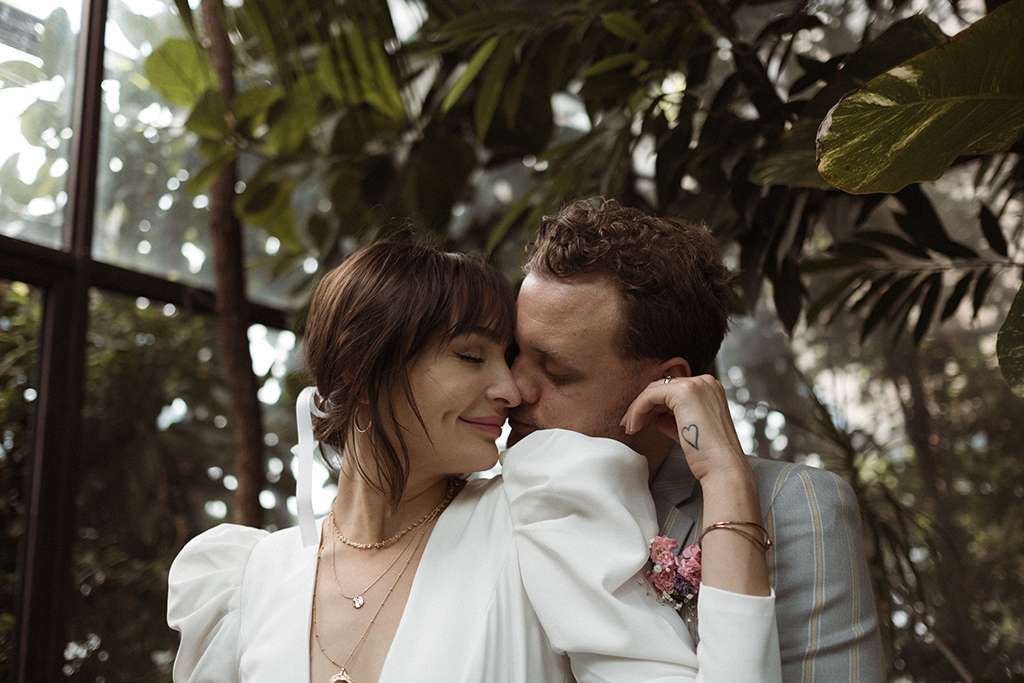 Suppliers
Photography: Lisa Leuchtmann
Ceremony Venue: Standesamt in Coburg, Germany
Reception Venue: Private Residence
Bride's Outfit: ASOS
Rings: Monika Ohnhäuser
Cake: Feyler Coburg