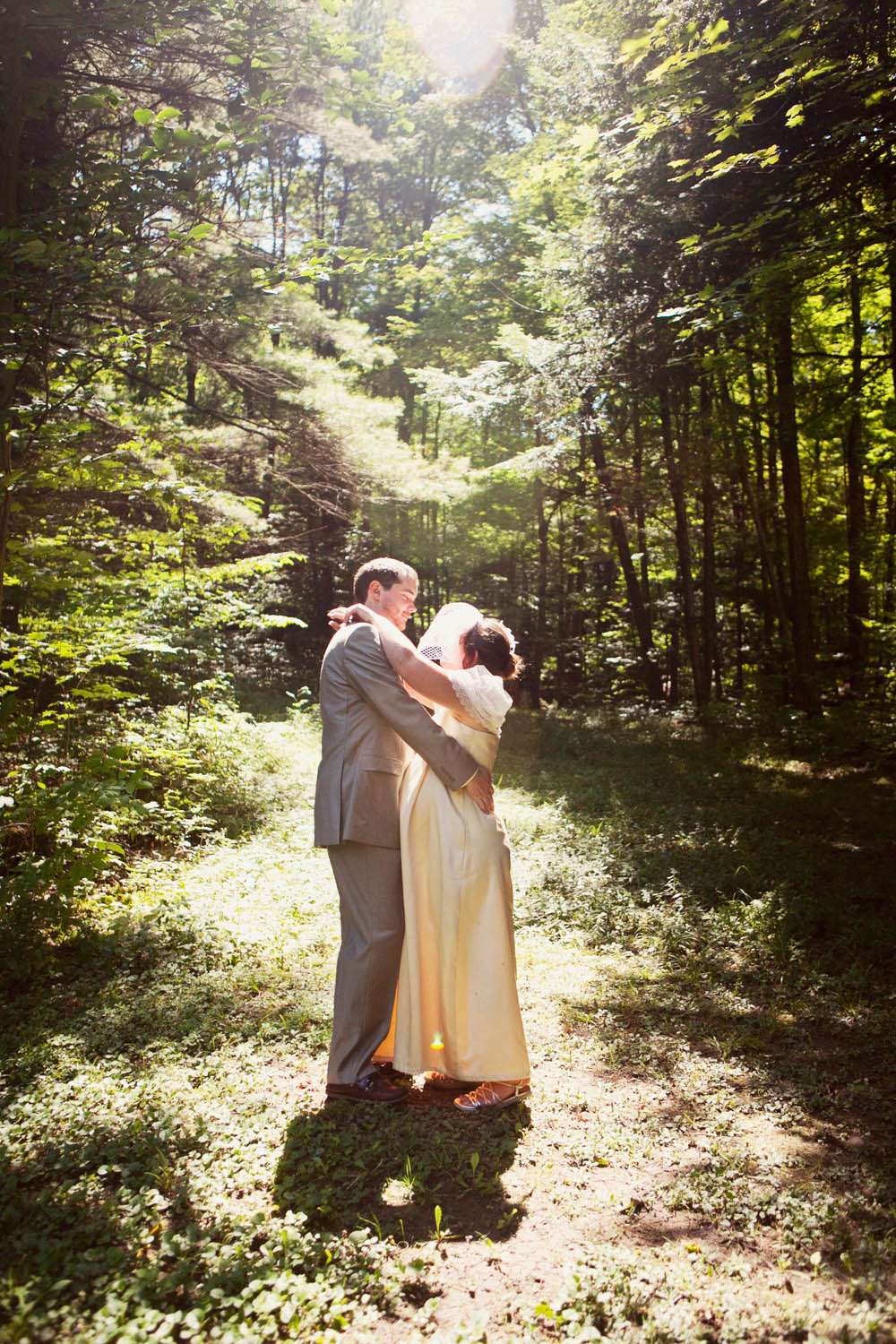 Faith & Chris were married at Camp Brockway in Pratt's Falls, NY. The theme of the day revolved around birds, but more than that it revolved around the love and the fact that the two of them were committing their lives to each other. After a touching outdoor ceremony, the couple enjoyed some time having their photos taken by Love Me Do Photography.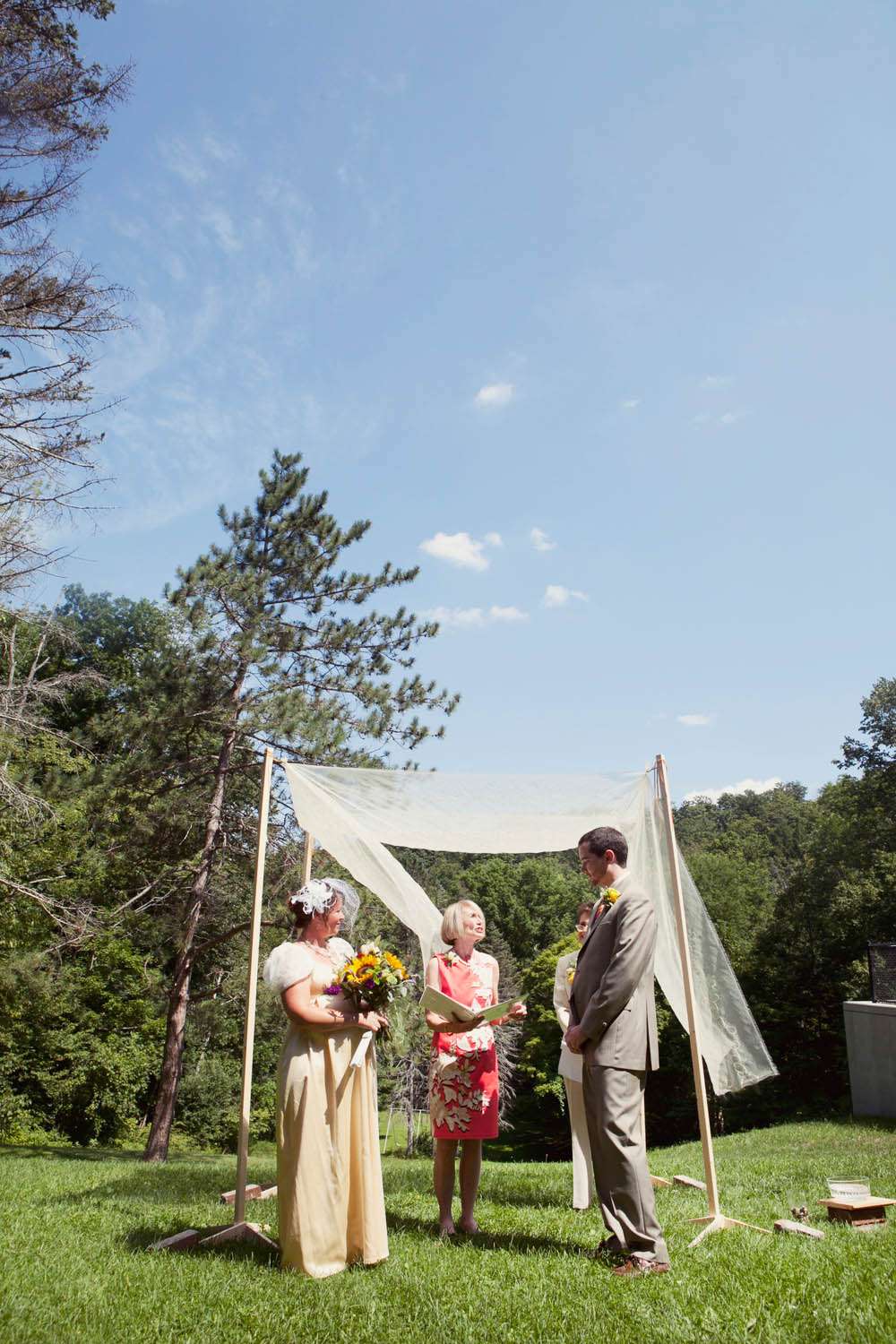 "My favorite part of the day was probably when we were taking pictures with Love Me Do," wrote Faith. "It was such a nice way to spend those last betrothed moments away from all the matrimonial madness just posing for portraits in the woods with each other. It felt so natural and I think the photos really show that."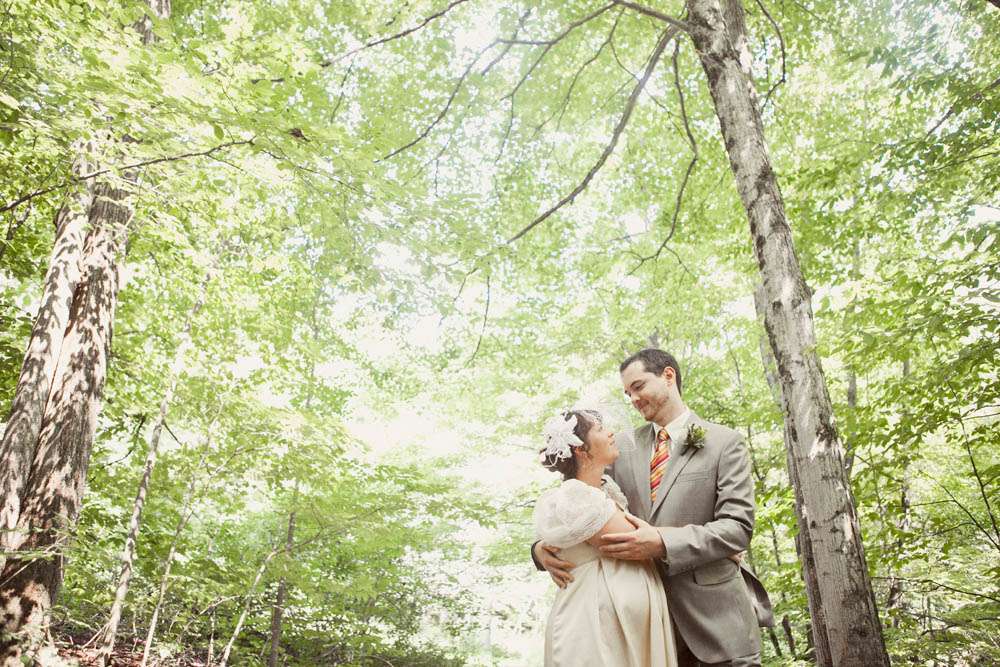 "I guess I'd just like to add that I've always wished for Prince Charming to come sweep me off my feet and give me the wedding of my dreams. Some things really are worth the wait and after our incredibly long courtship and year and a half engagement, the pay off couldn't be sweeter. Chris and I both feel like the luckiest people on earth and are so excited to be starting our family with the love and support of all of our friends and family. August 20th was the most special day we've ever shared and are so grateful to everyone who helped us make it so memorable, especially Momma and Poppa Tyler."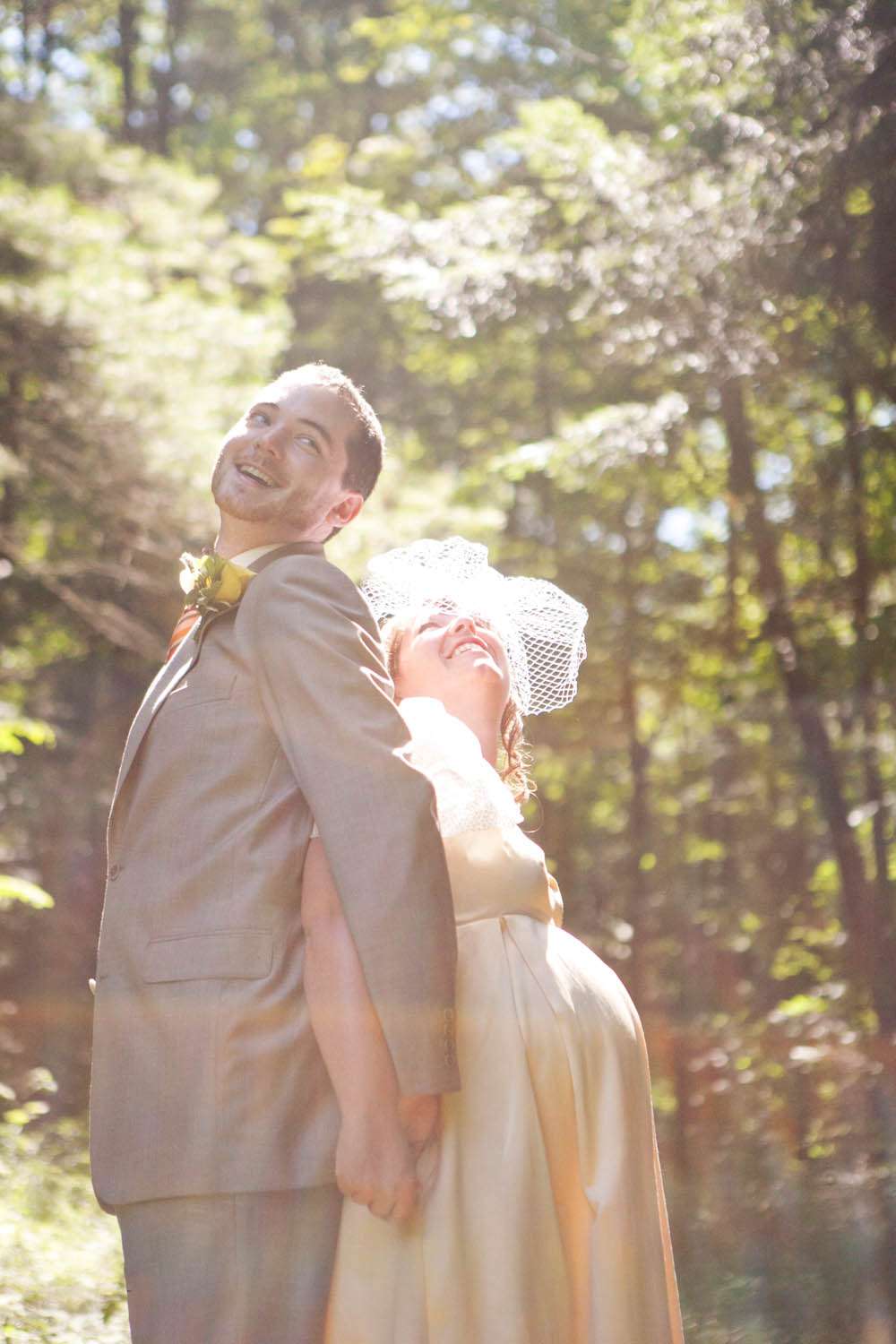 Thank you to Faith & Chris and their photographers Love Me Do Photography for sharing this with us today.
Photography Credit: Love Me Do Photography
Venue: Camp Brockway in Pratt's Falls, NY
Bride's Dress: K's Custom Gowns
Bride's Headpiece: Veillady on Etsy
Bride's Necklace: Neiman Marcus
Groom's Outfit: Jack Victor from Benjamin Peters
Flowers: Affections Flower Shop
Magnets: Angel Ellie on Etsy
DJ: Jammin Beats