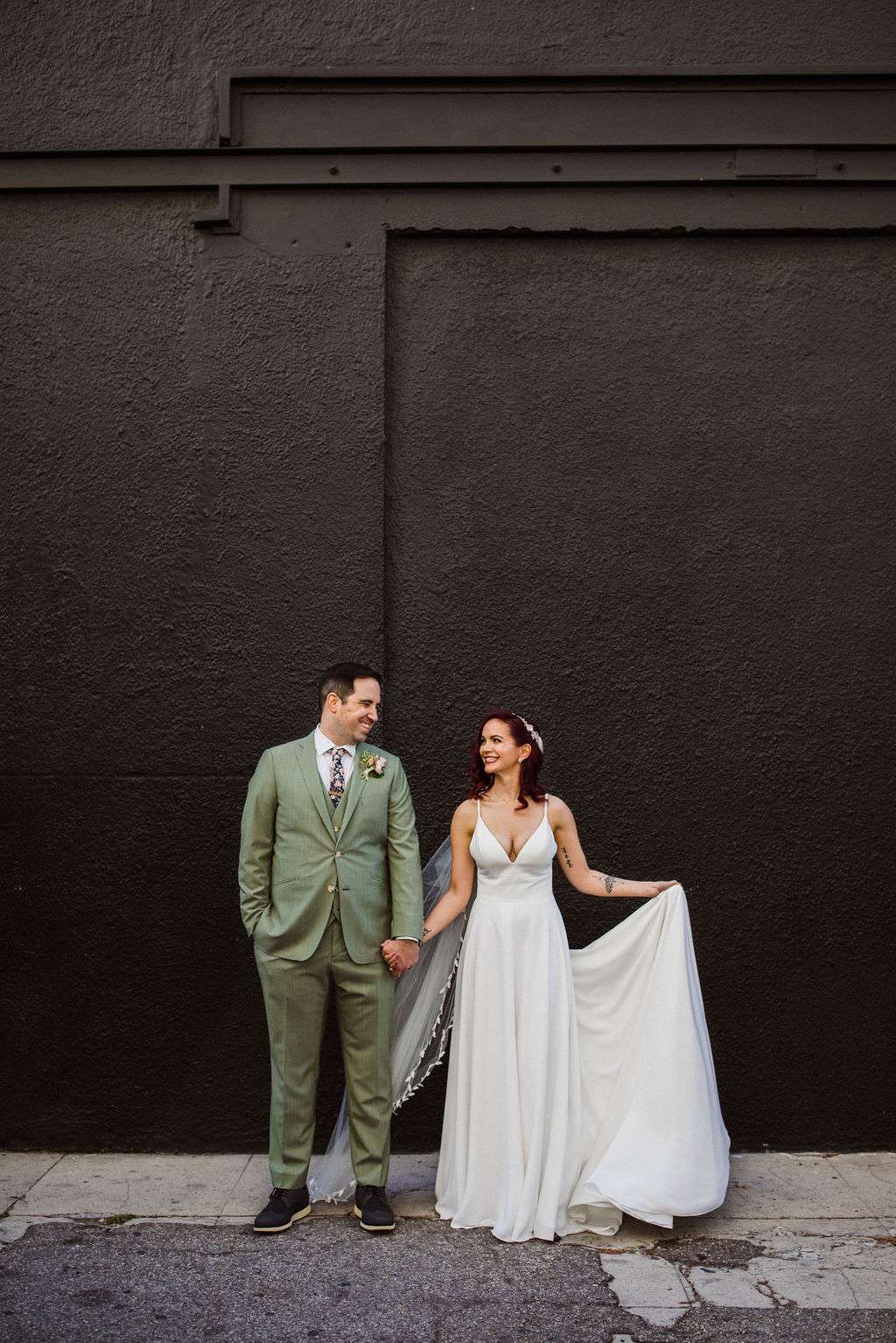 This LA couple met at Disney while both working on Moana; Alyssa was an artist and Dave was brought into help manage her department. Once the movie was released, they were an item, and they married in April 2019 at HNYPT LA, a studio space location in downtown Los Angeles.
They went for a colourful meets industrial vibe for the day. The bride explains, "We put both of our personalities into our wedding. We wanted everyone to feel welcome, as if they were coming into our personal space. We brought Filipino traditions from my side and some Jewish traditions from Dave's. Dessert was a soft-serve ice cream truck which was a huge hit!"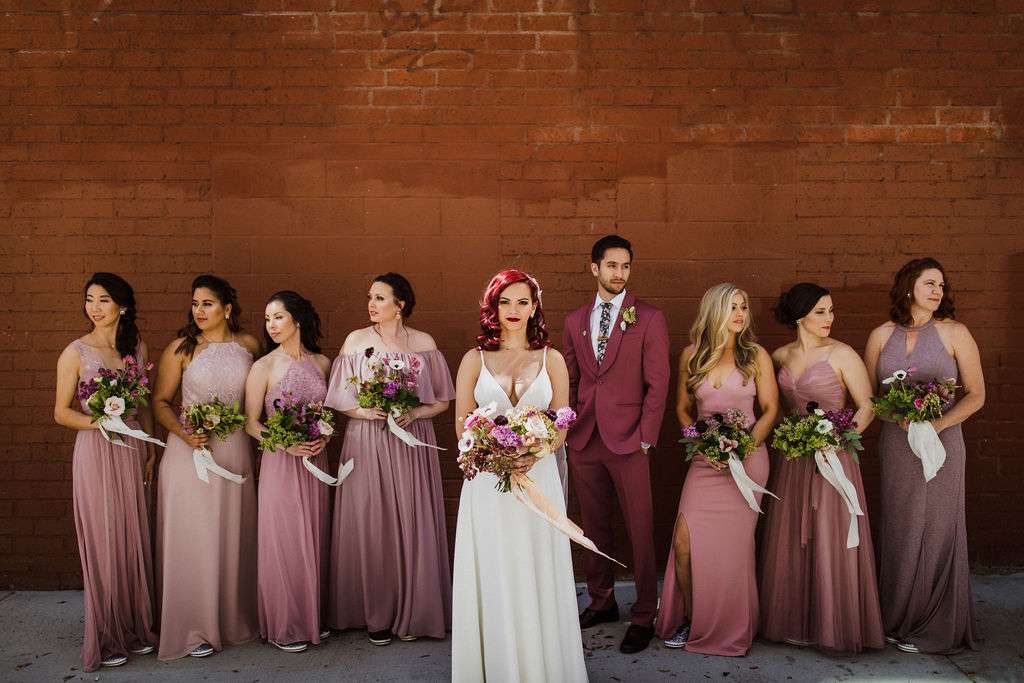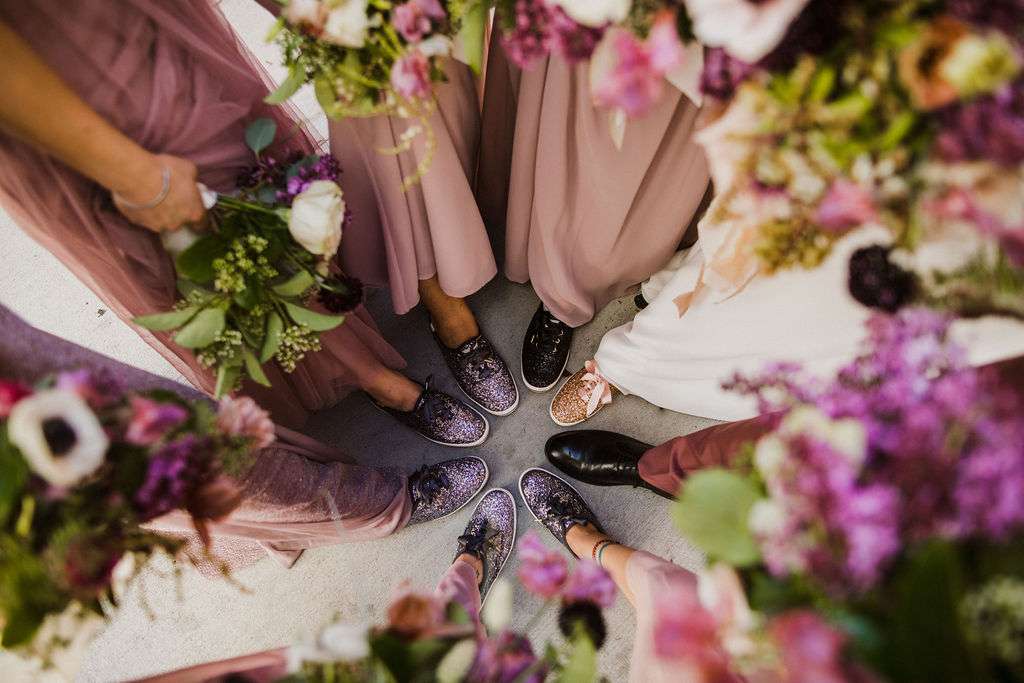 A long time friend of Dave's, who is an actor, led their ceremony. Alyssa walked down the aisle to the theme from My Neighbor Totoro, accompanied by both of her parents. "We prepared our own vows", she continued, "I went first and asked for our gathered friends and family to raise their hand if Dave had ever helped them. The amount of hands was overwhelming that Dave couldn't even look. Dave finished his vows with a quote from one of my favourite movies, The Nightmare Before Christmas."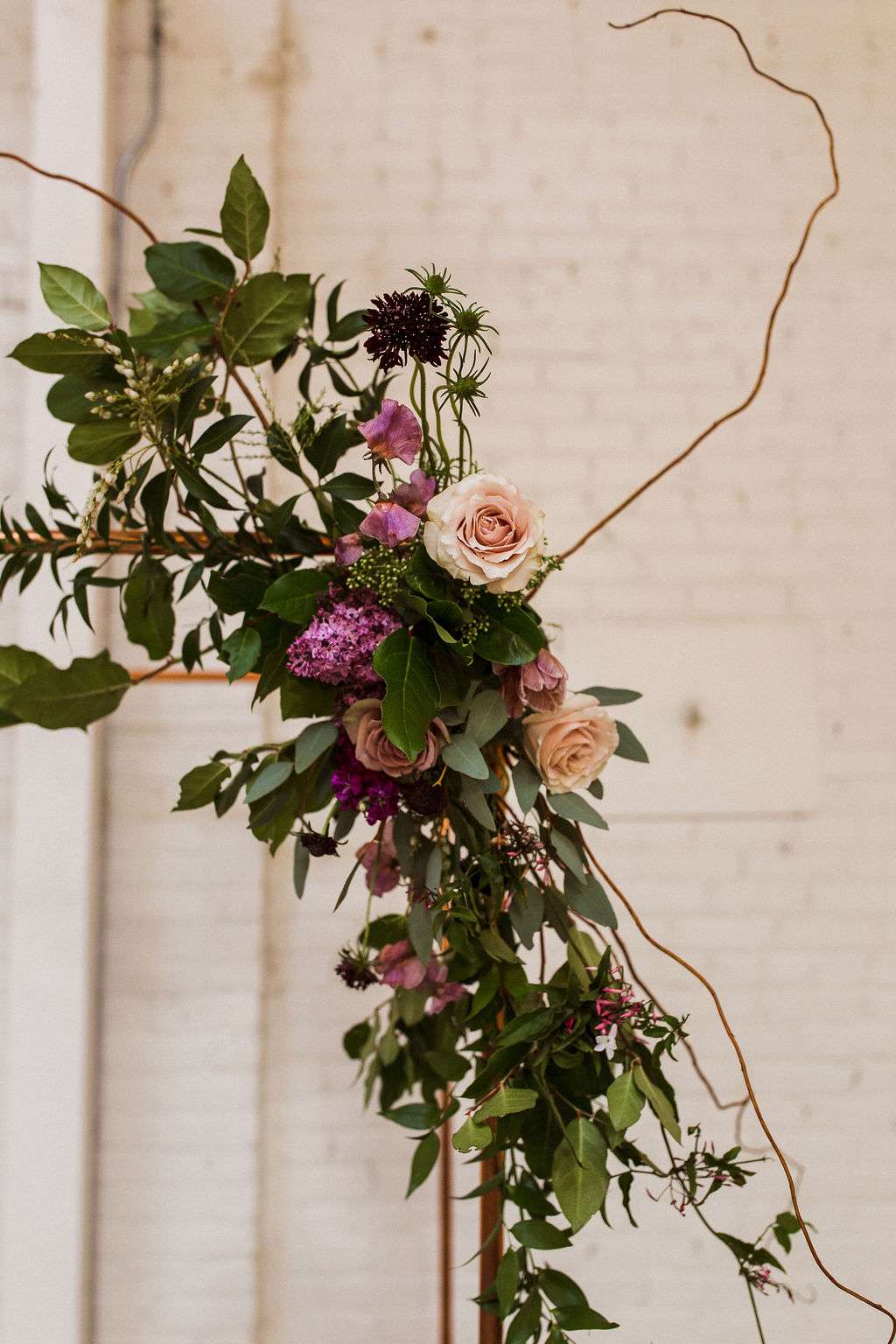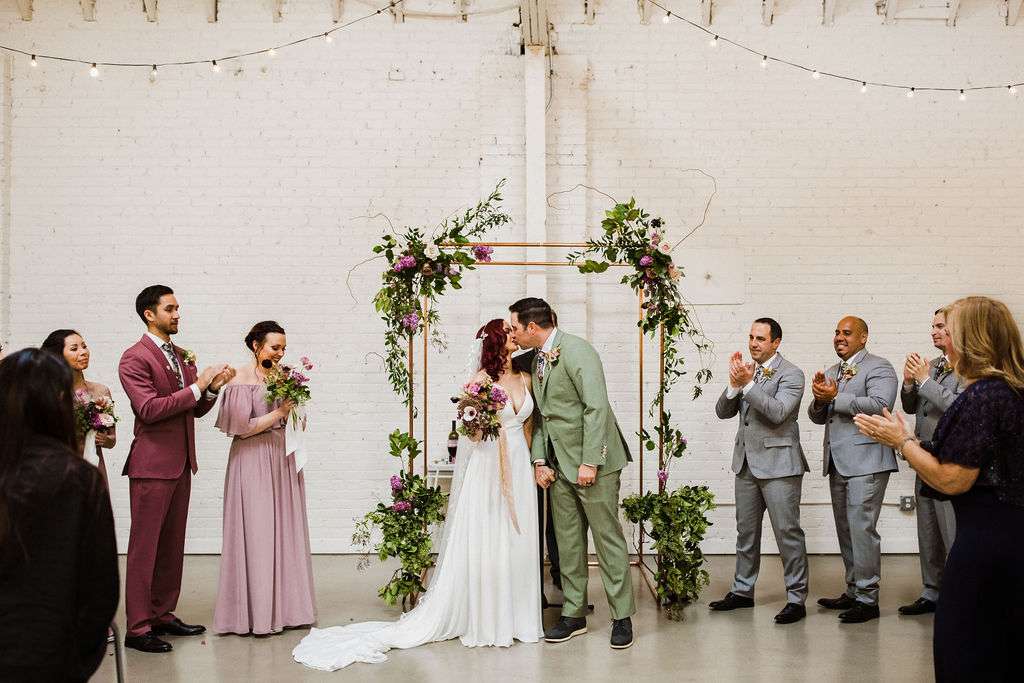 Although they didn't do too much DIY, preferring to hire talented vendors to take the reigns, Alyssa did design and make the enamel pins which were used as favours. They were little hop flower to show their love of beer, with a heart in them. For the guests, the heart was mauve and for the wedding party, it was gold. They also made the table numbers from PVC piping (painted bronze) and Edison bulbs.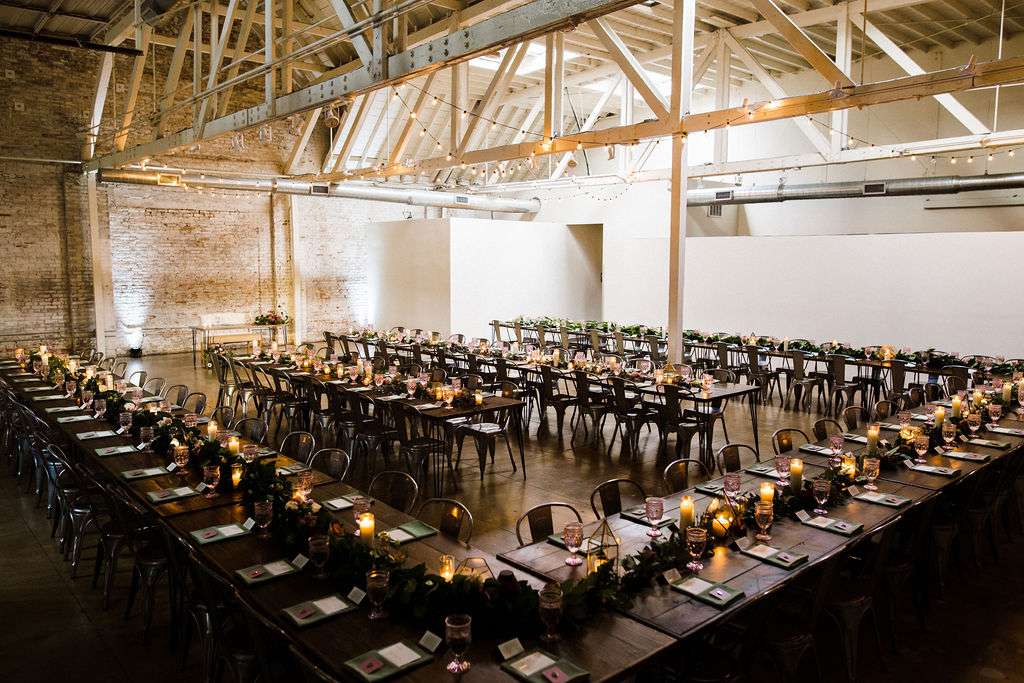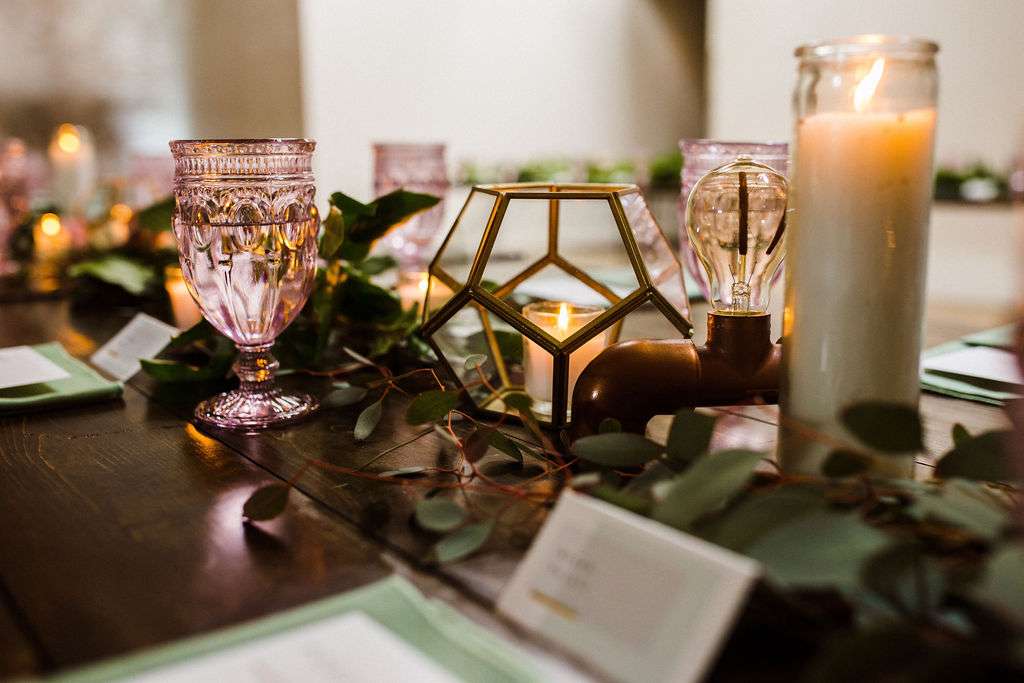 "My favourite part of the day was finally getting to be married to Alyssa", Dave said. "I loved all of it", Alyssa laughed, "but I think my favourite part was not having to worry about anything on the day, because I knew Margaux, our wedding planner was there. During the rehearsal dinner the night before, our original photo booth called and cancelled but she amazingly was able to find us a replacement after 9PM and Dave signed the contract around midnight! Also, we found out the week of the wedding that there was going to be a commercial filming right in front of our venue! This potentially meant our food trucks wouldn't go where we expected and it would definitely impact our guests arriving. Luckily, Margaux worked with the film crew and they were able to wrap early and everything went off without a hitch."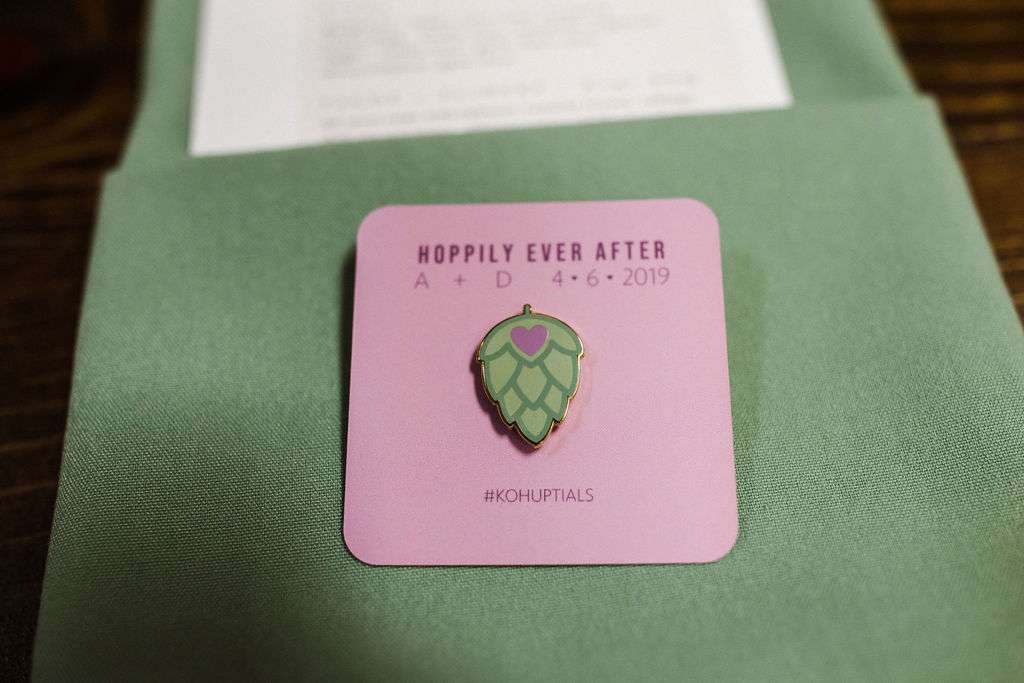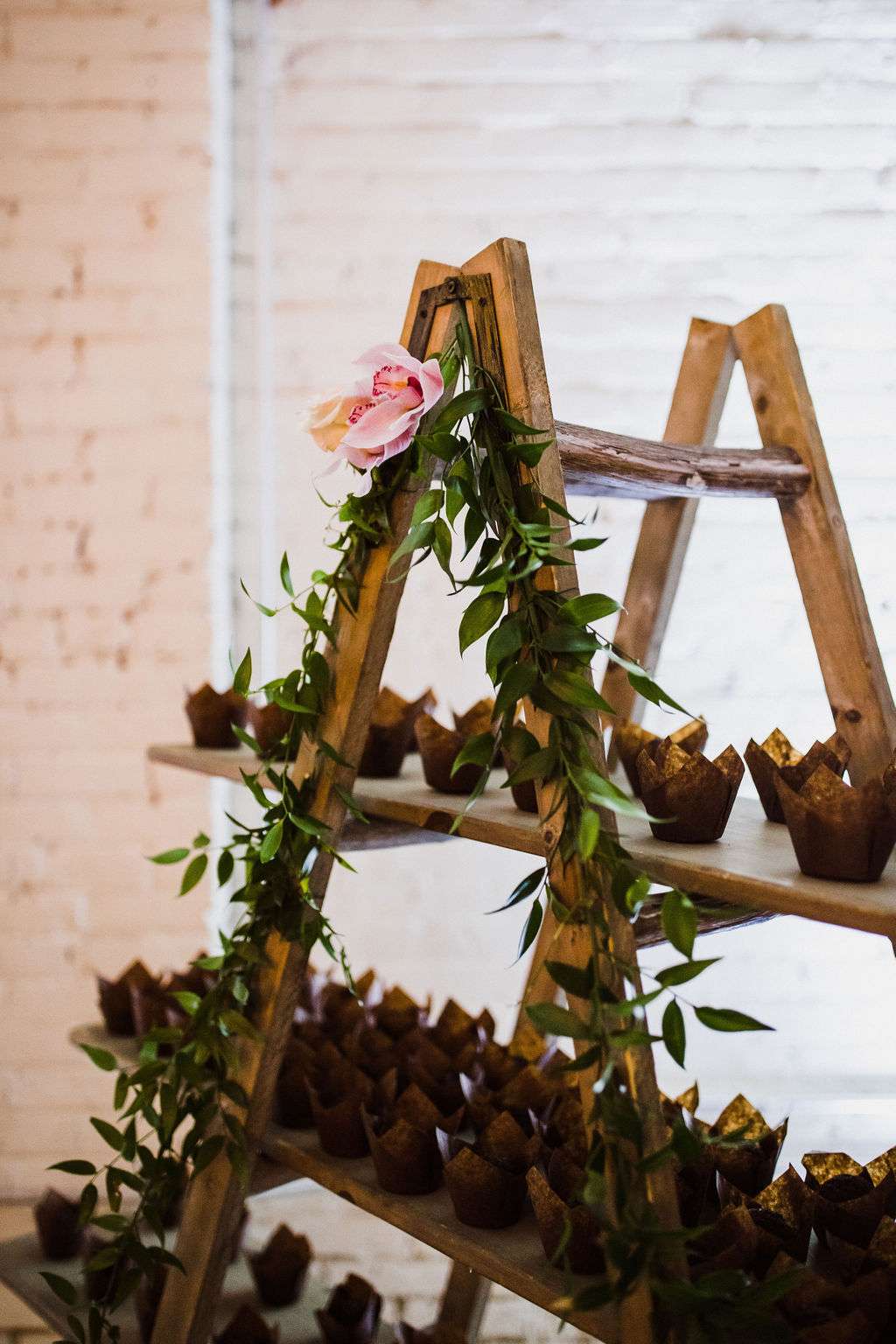 "Our biggest piece of advice for other couples would be to hire a planner/coordinator! We did this month of, but she was there to help us answer questions along the way. Do what's right for you to compliment your strengths."