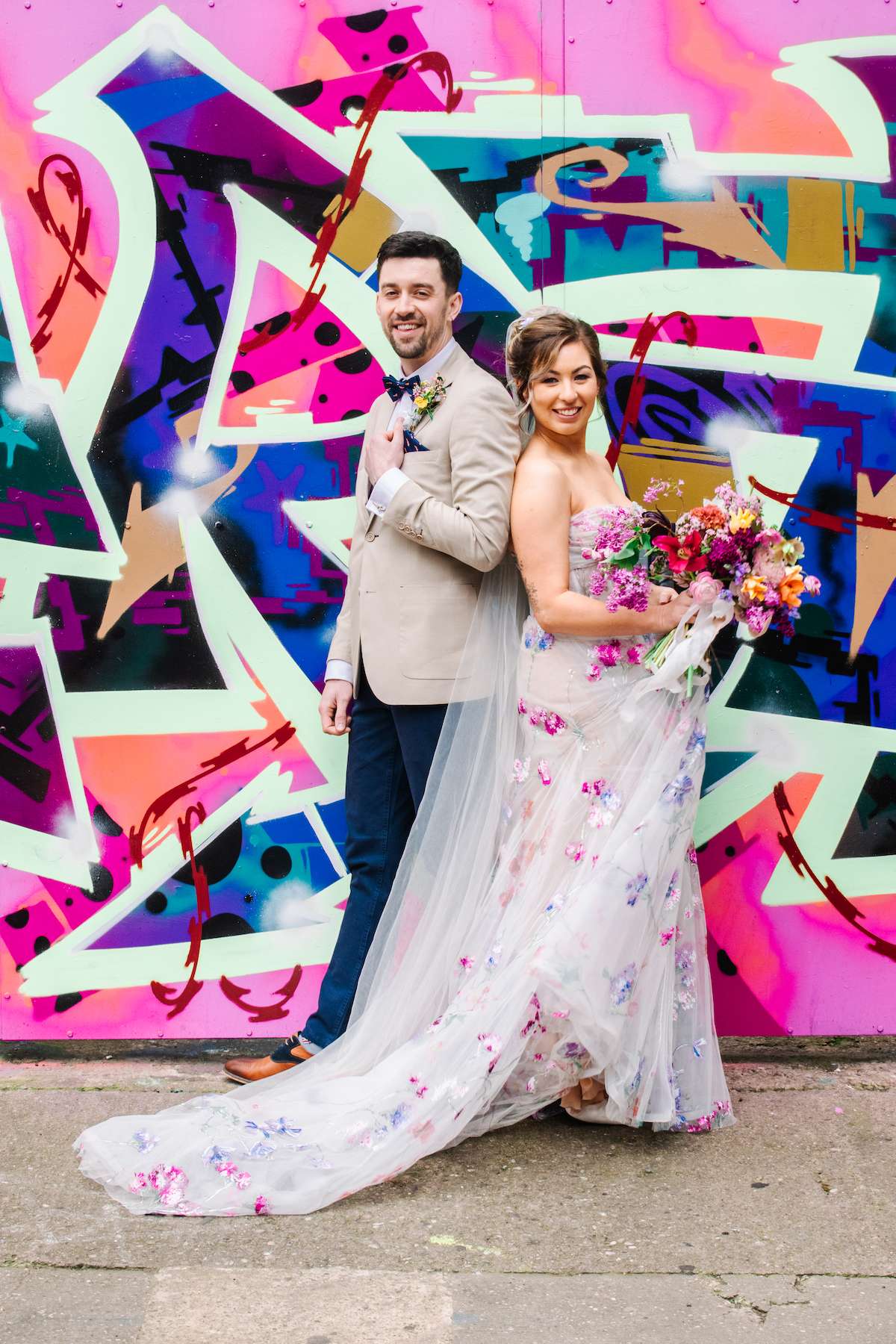 Full of flowers and fun, Grace and Jibs chose a colourful industrial estate filled with graffiti for their wedding. They were inspired to simply express the things they love on the most love-filled day of their lives.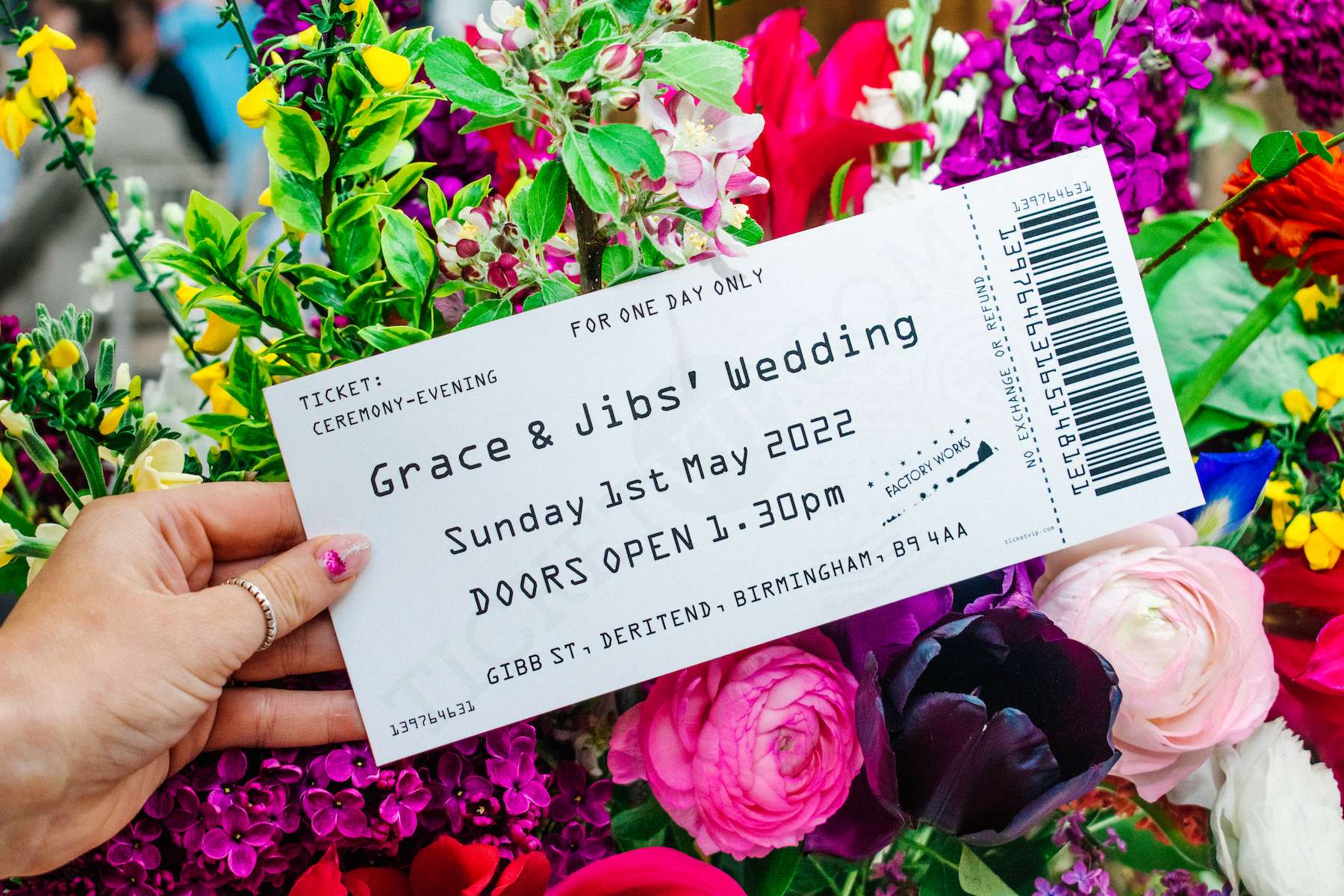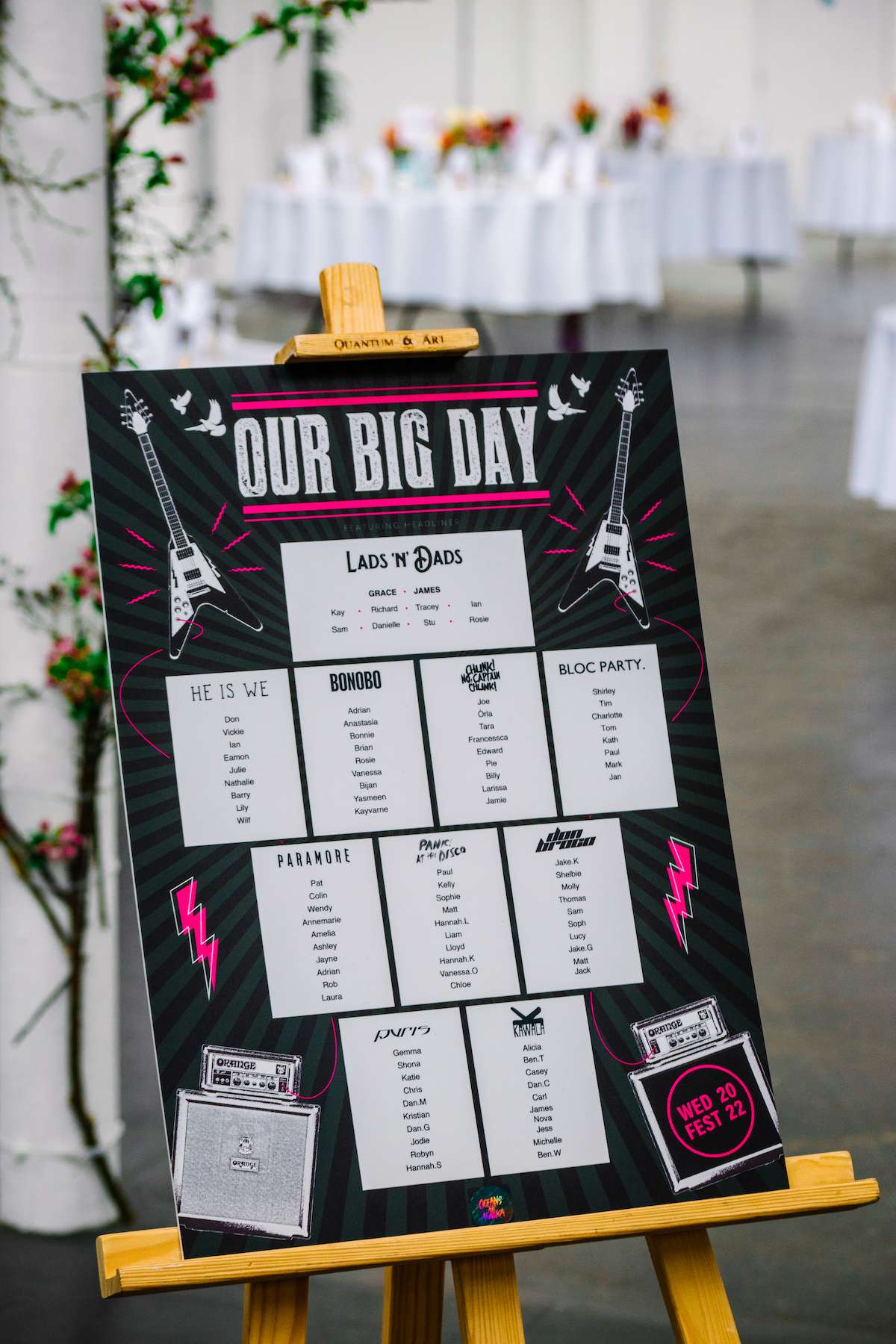 Thinking that the ceremony would be the most boring, straightforward part of the day, the couple were pleasantly surprised that it was actually the most fun! Grace walked down the aisle to Love by Nancy Adams, and Jibs was so nervous that he gave Grace his ring instead of hers, got the vows wrong and cried throughout!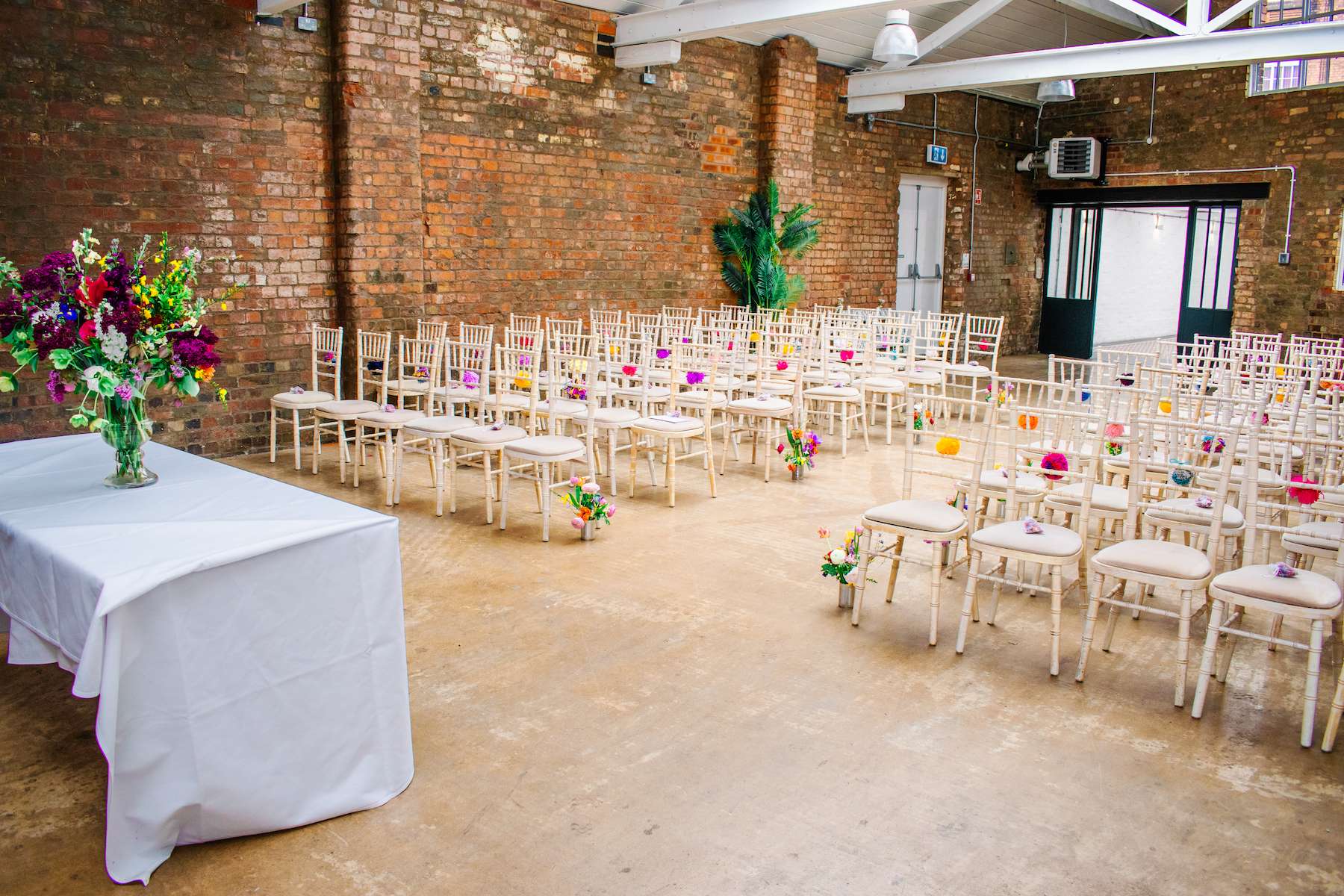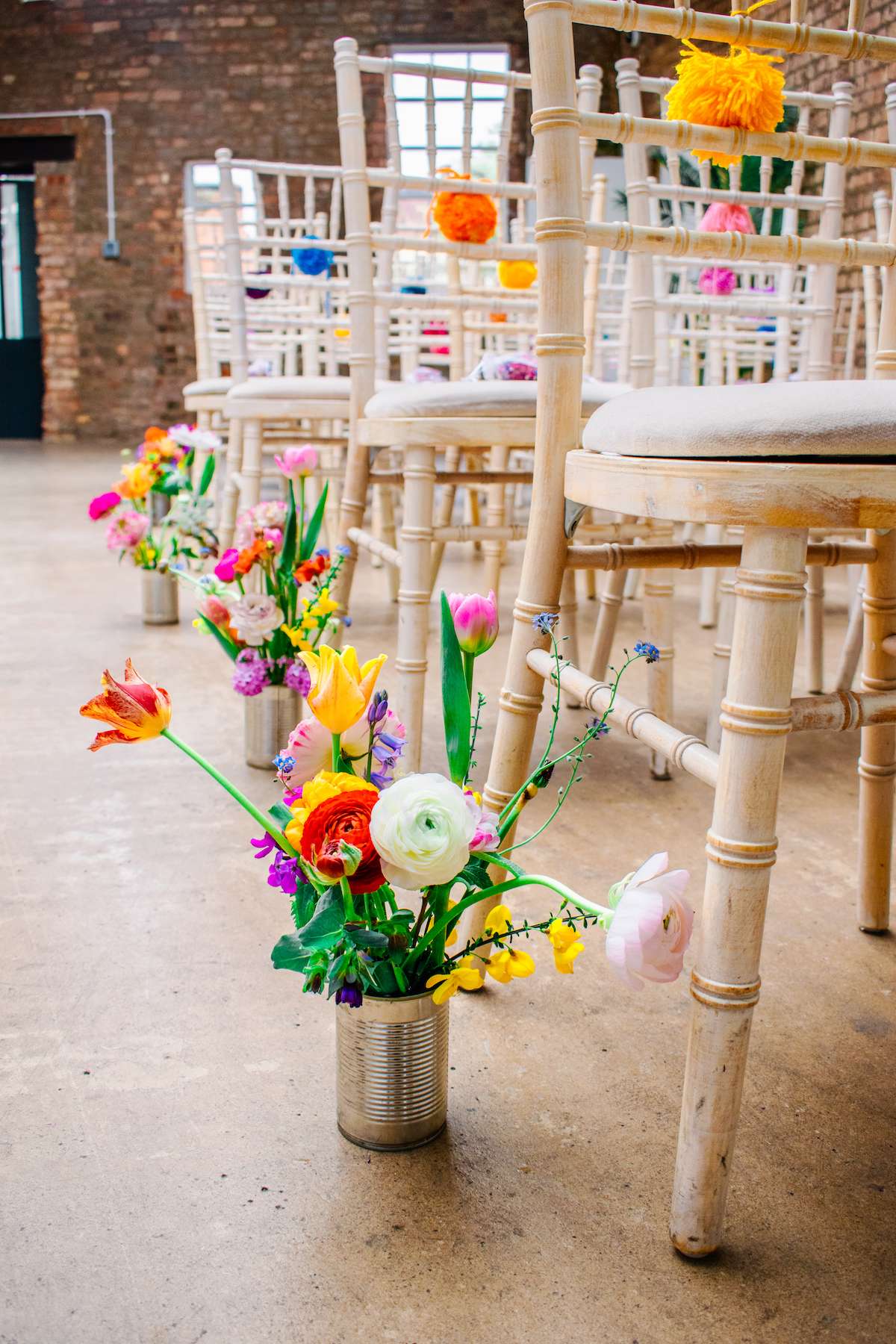 With a £15,000 budget, Grace and Jibs saved money by DIY-ing some of the décor. Grace's Grandma, Mum and Mother-in-Law made around 100 pom poms for the chair backs, and Grace found and printed a Polaroid of each guest to mark their place at the tables. Their best friend also made them their cake as a gift. Their biggest expense was the venue – but as Grace told us, "We're not a 'princess fairytale' sort of vibe", so the graffiti-covered industrial estate fitted their vision perfectly.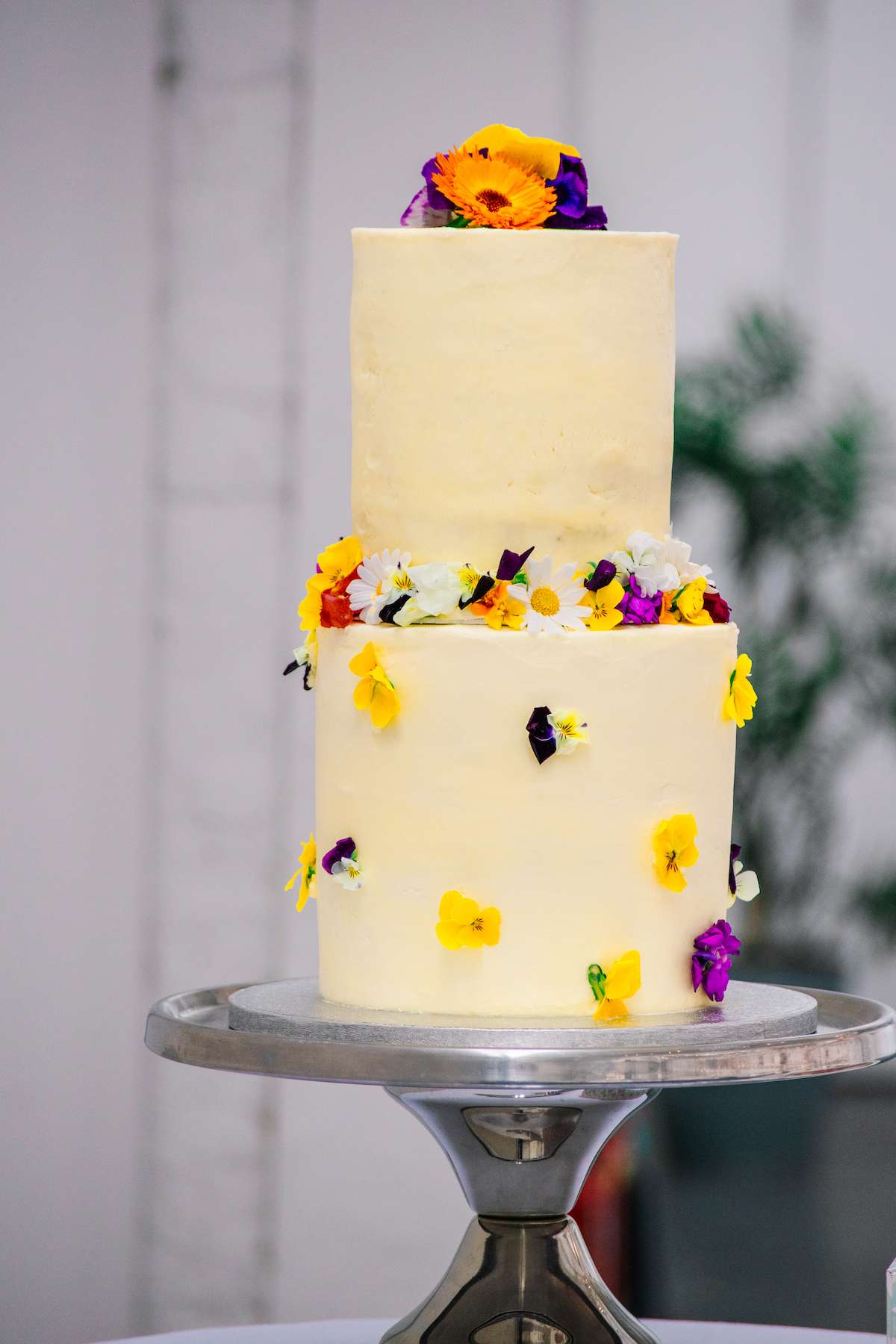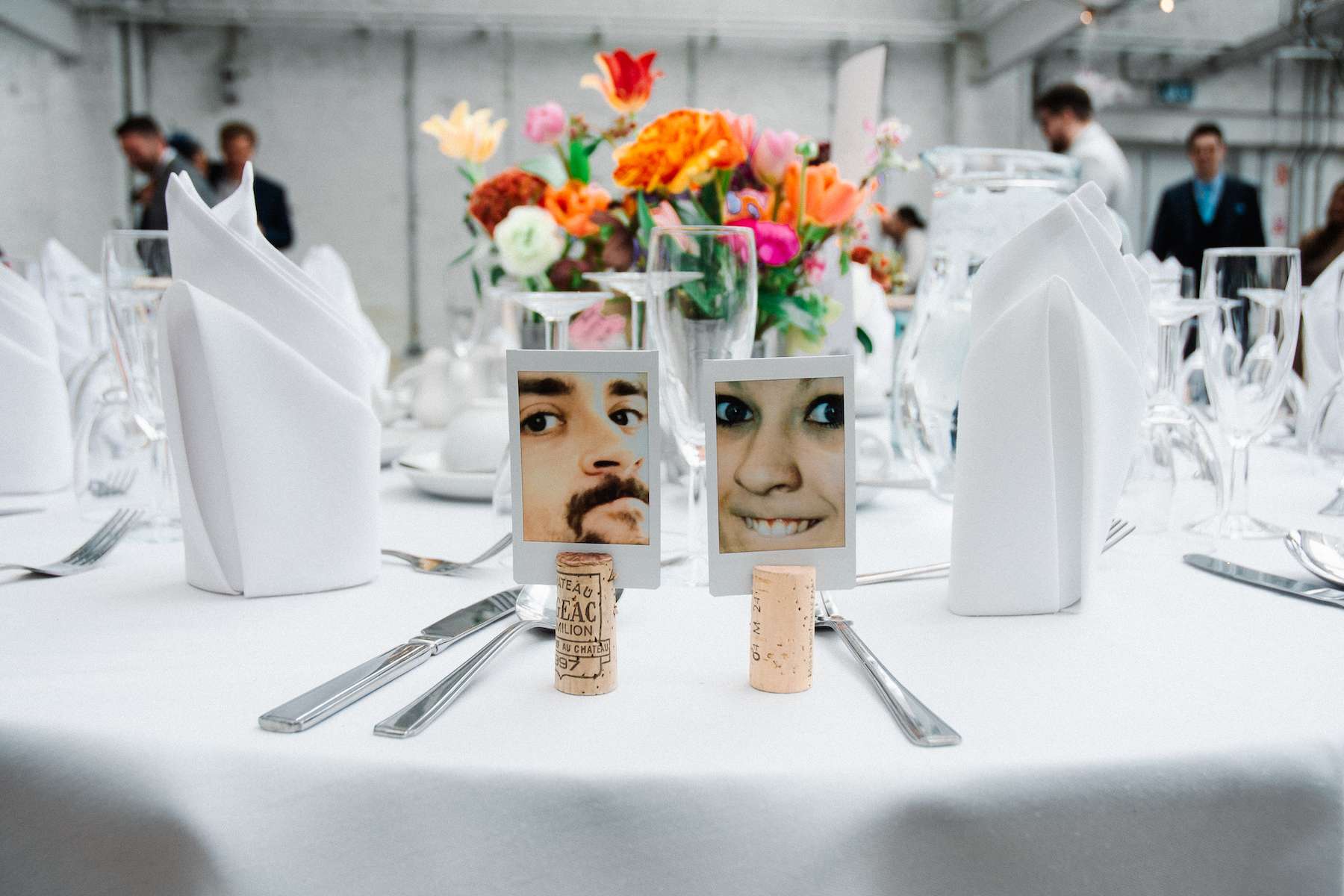 Loving the entire planning process, Grace told us that it was a joy to be part of the wedding planning world for a while, creating the day of their dreams. All the careful planning and preparation ensured that their favourite part of the day was simply how much love was in the air, and being surrounded by friends and family. Partying hard was on the agenda for all guests, and the couple did not stop dancing all night, as Grace explained, "It was one hell of a wild party – 'throw-up' good… which I did at the end of the night!"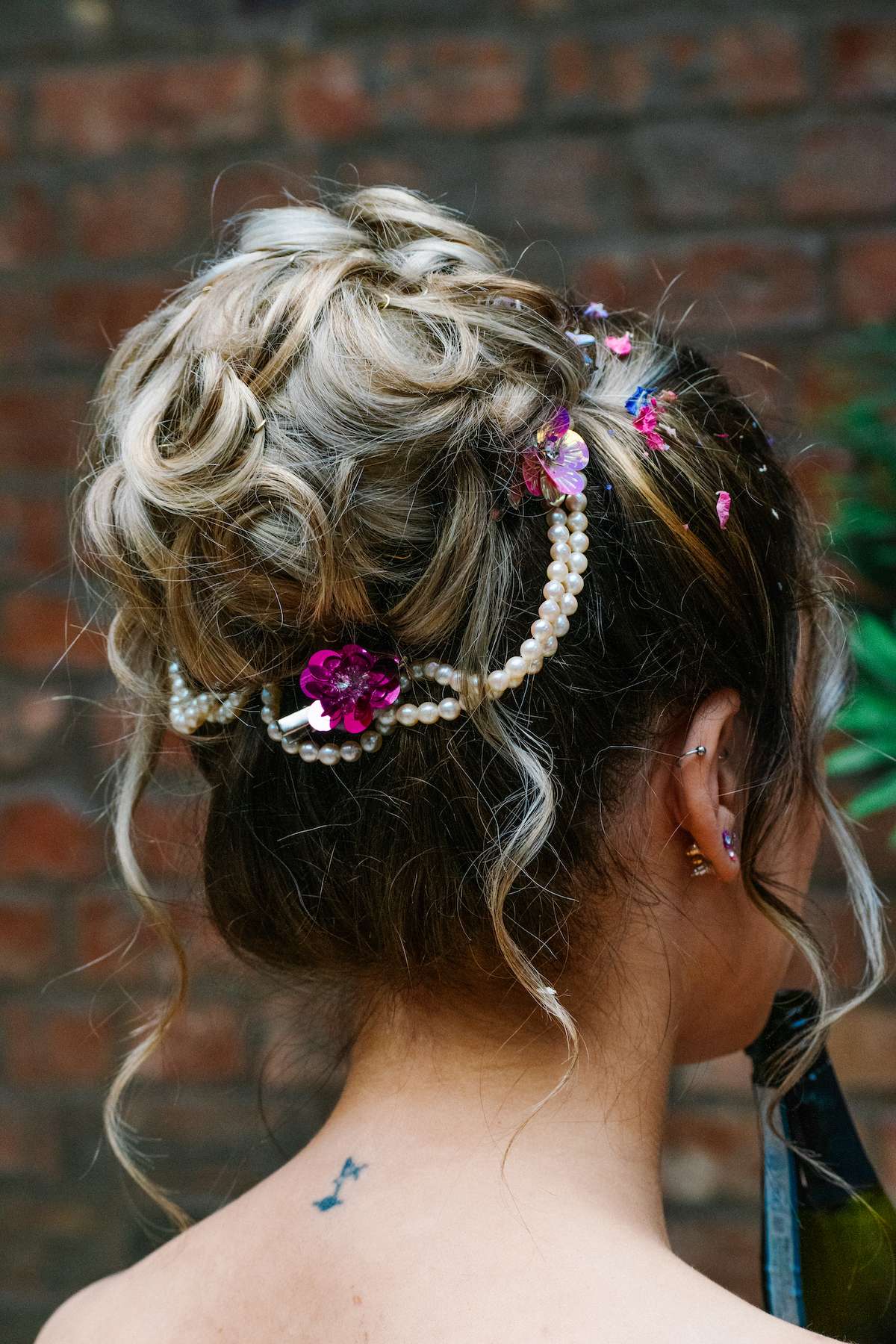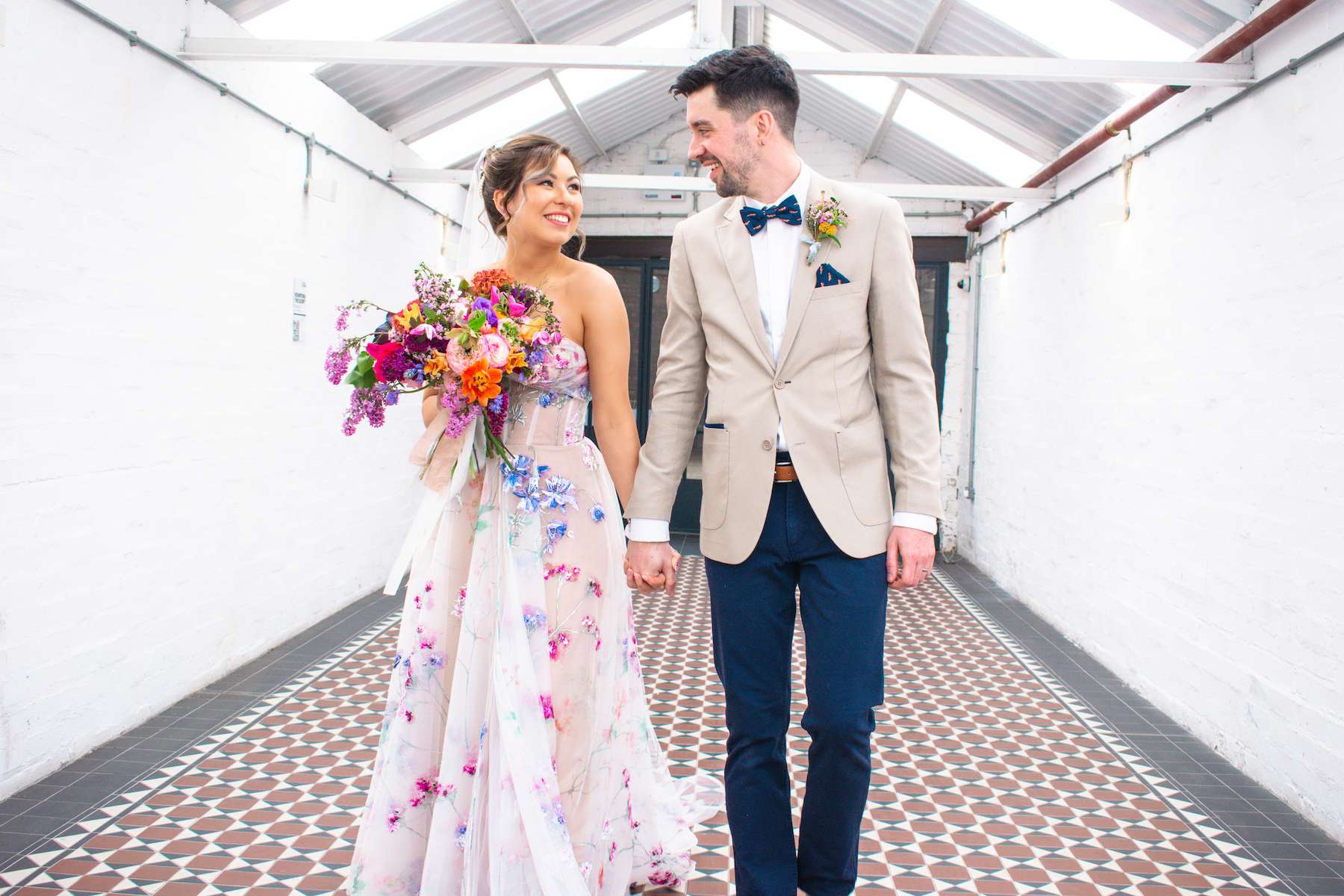 With their venue, cake and even the bride's dress covered in flowers, Grace and Jibs created a gorgeous, colourful day full of the things they loved most. They did find that the planning and the day went far too fast though! Grace advised future planning couples, "Savour every moment, from getting engaged, right to receiving the photos. Plaster them all around your house!"