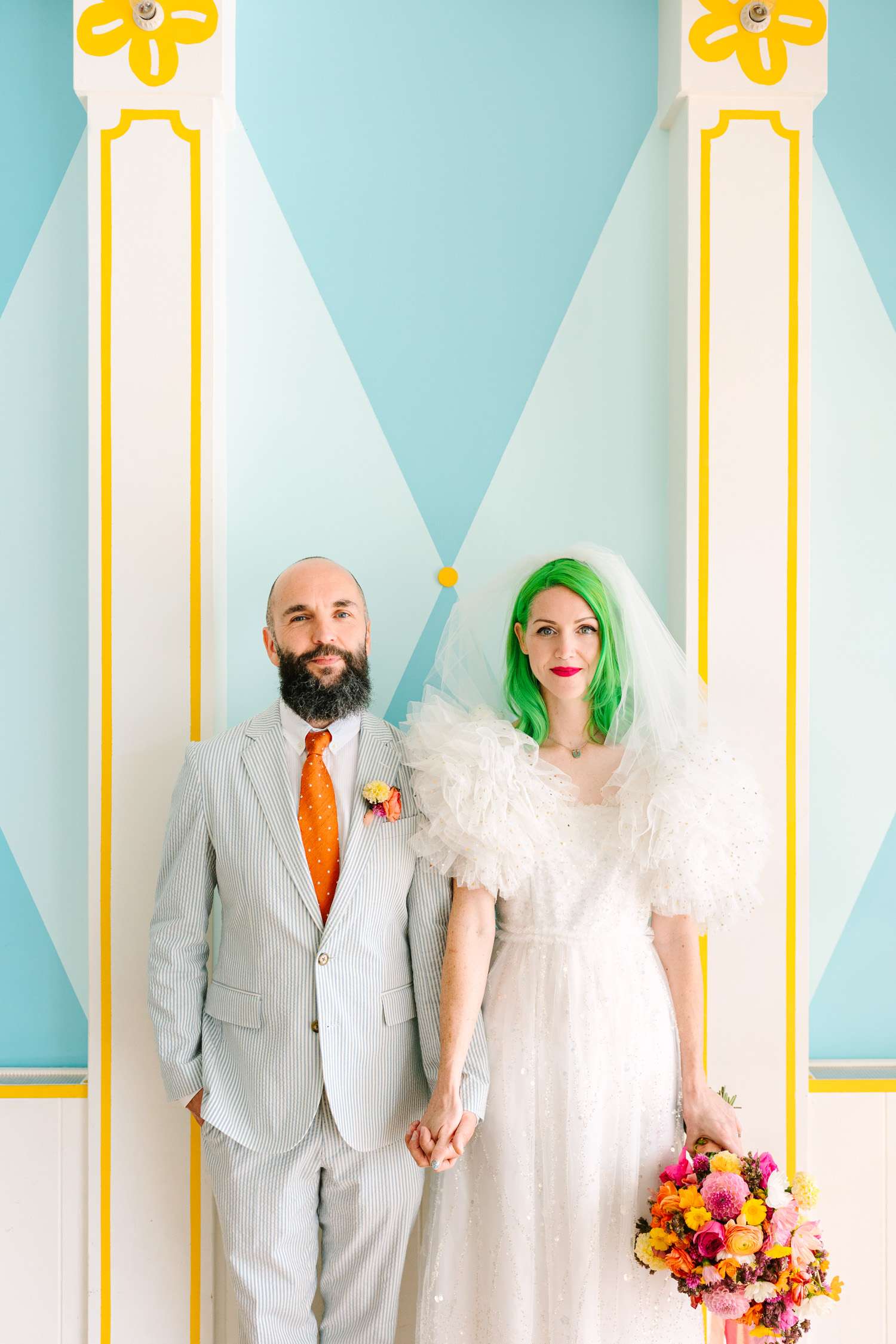 Bob Baker Marionette Theatre in Los Angeles, a former silent cinema, is a bright and colourful venue where you can get married by the puppets! For Jenna and Adam, who didn't want a big fuss or lots of guests for their wedding, it was the dream option. They travelled over from the UK for the ceremony and their motivation was just to please themselves and have fun doing it.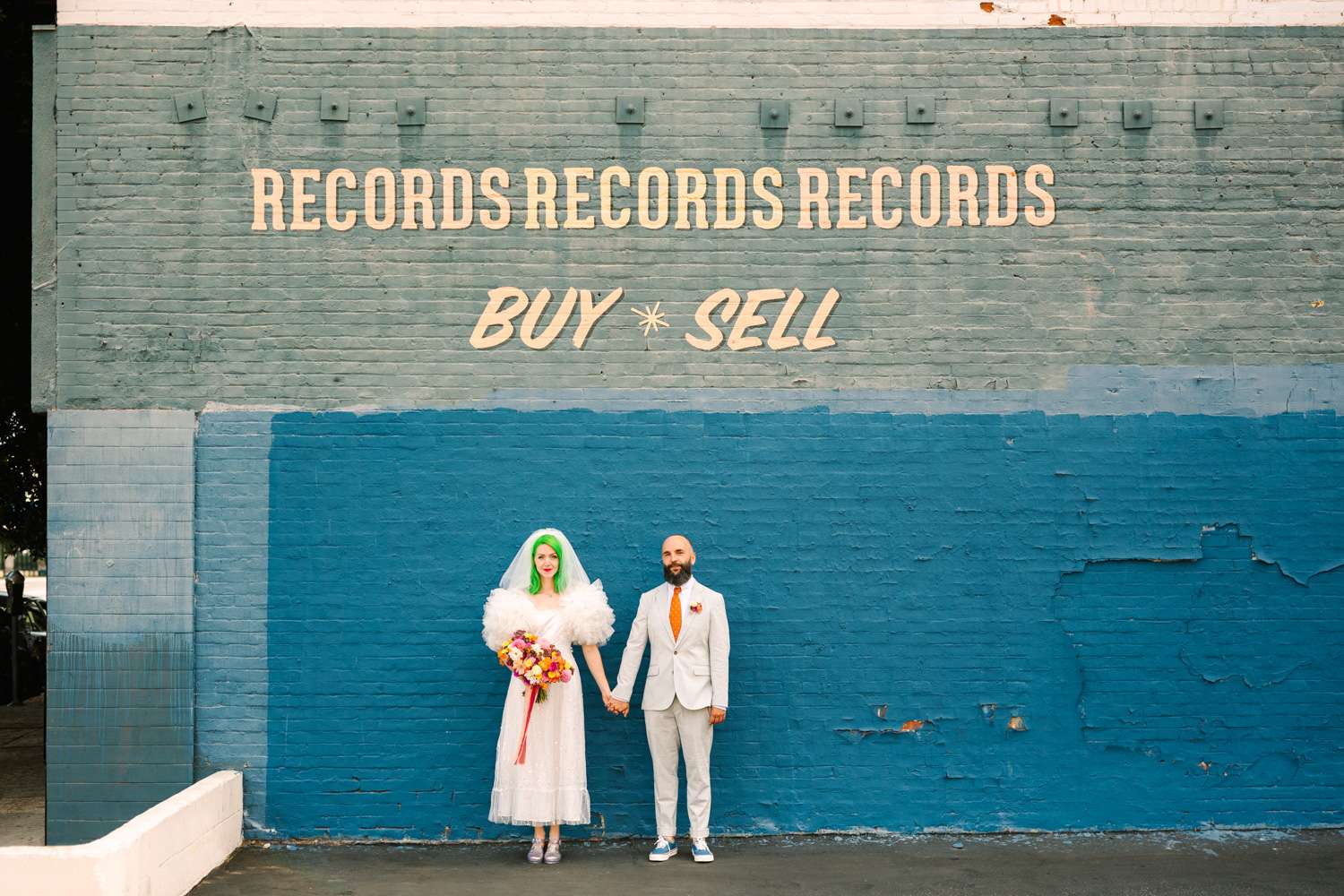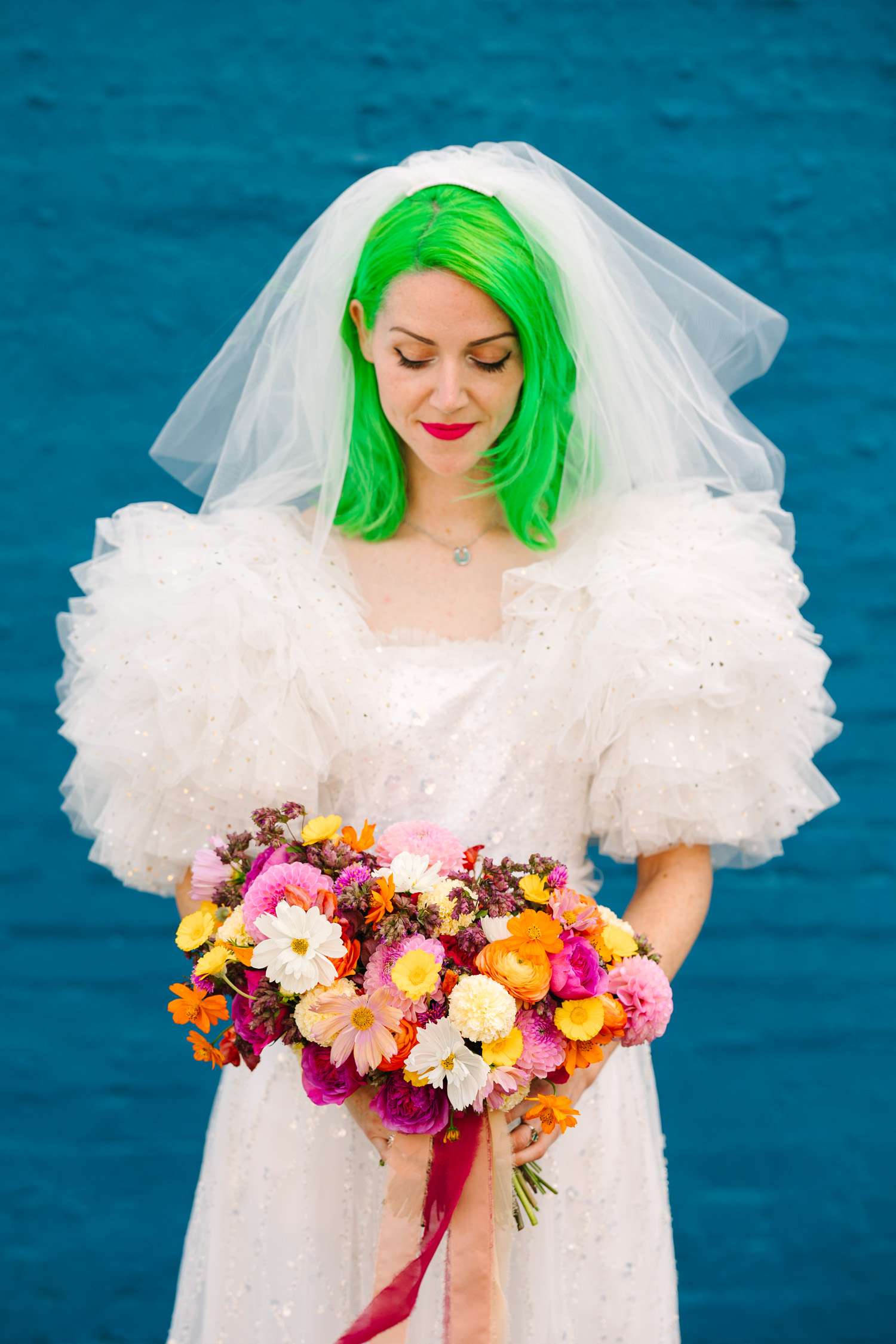 "We did everything to suit ourselves", they told us, "An underrated move! We had initial attempts to do something similar in UK but it was frustrating, fruitless and very expensive. This option ended up being cheaper than a UK wedding AND we had a three week holiday!"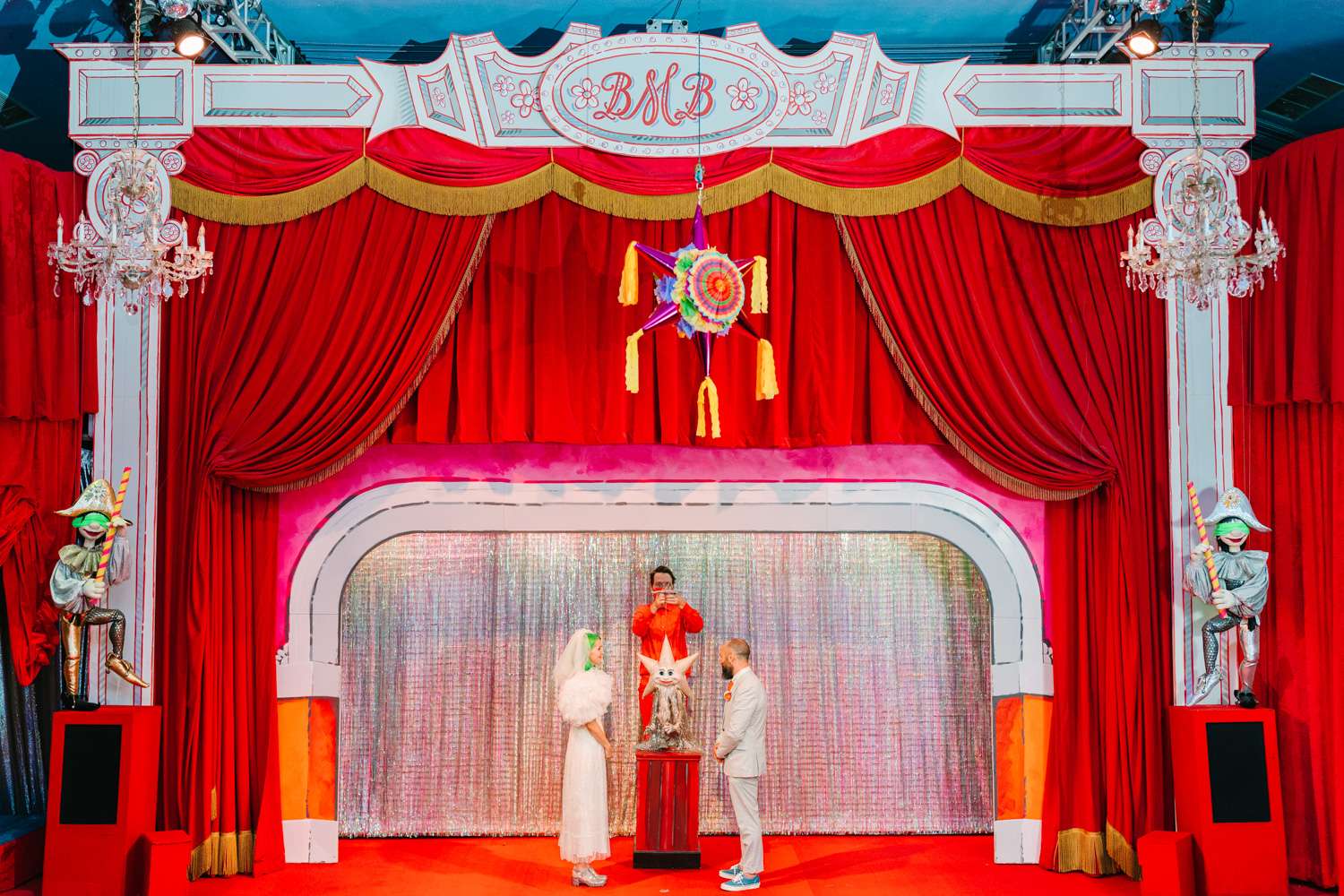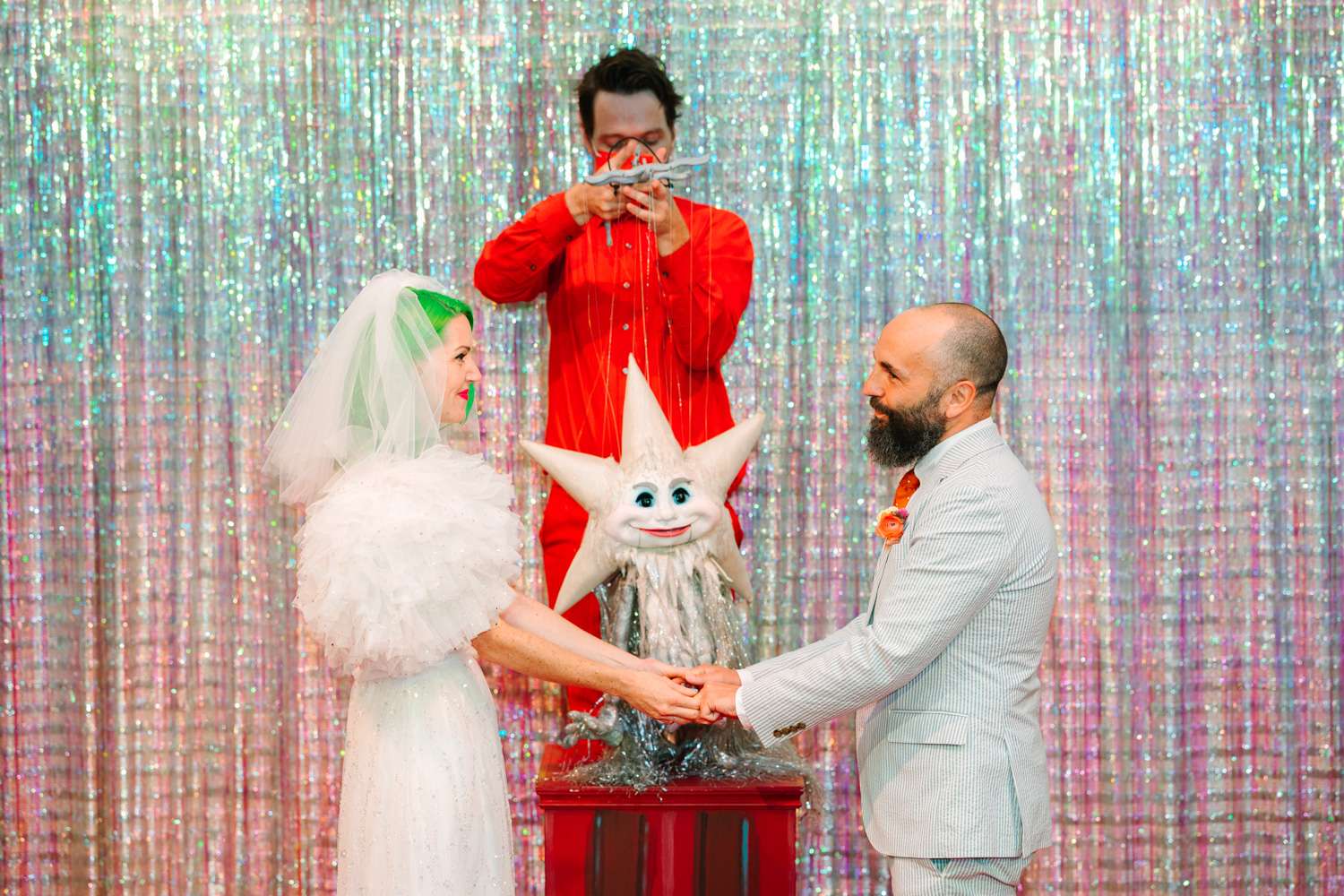 "The whole day was memorable from the skeletons mid-ceremony, the dog puppet ring bearers and a star performing the ceremony. So much of the ceremony was a surprise. We didn't rehearse or visit the venue until the wedding day. Working with Bob Baker to pull it together was great, they are such a wonderful bunch of people! From the first email we sent they were so helpful and accommodating. We had never even been to the venue and had very little demands of the ceremony. We practically told them to just surprise us and they totally went with it. We couldn't thank them enough for making our wedding more than we could have ever hoped for."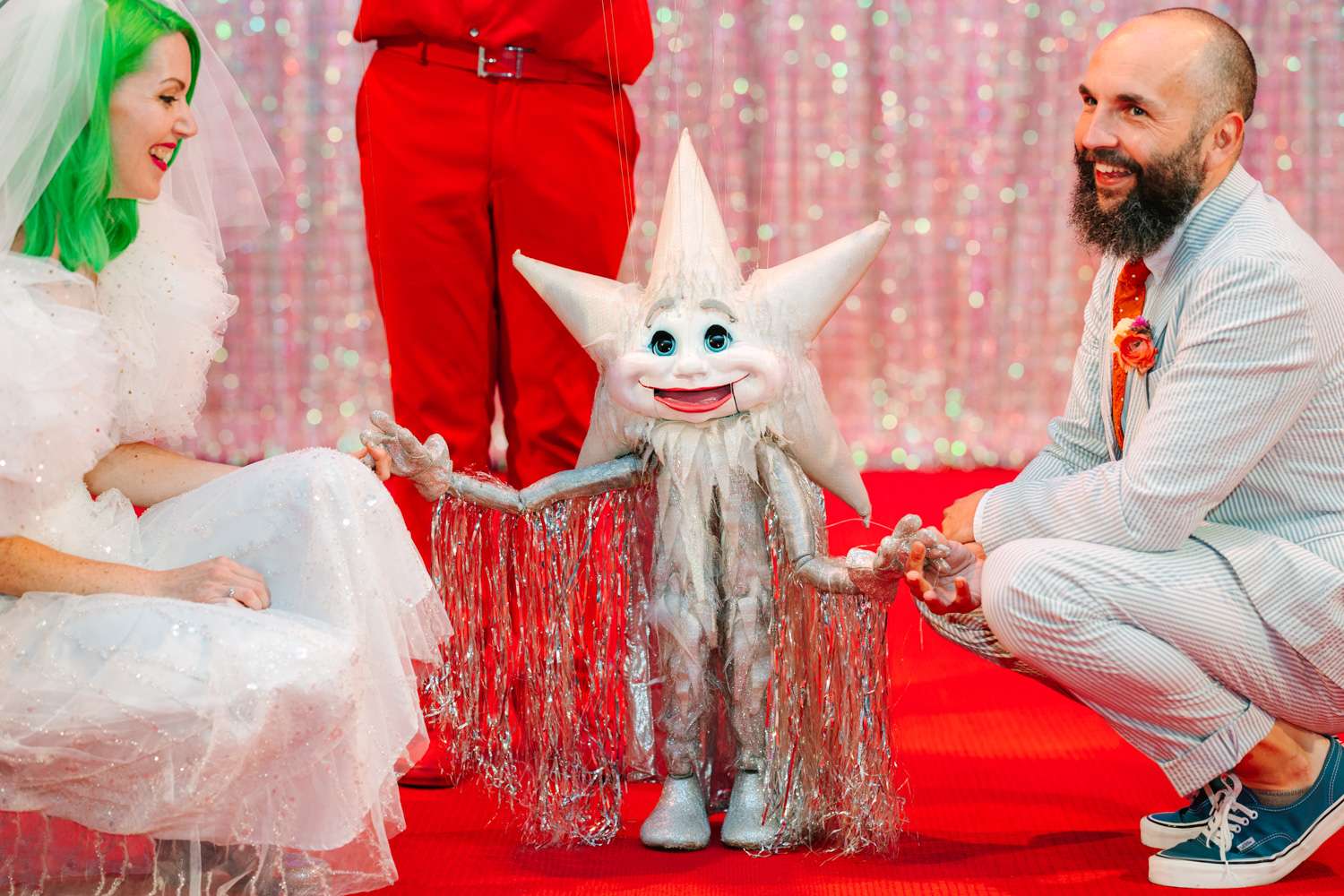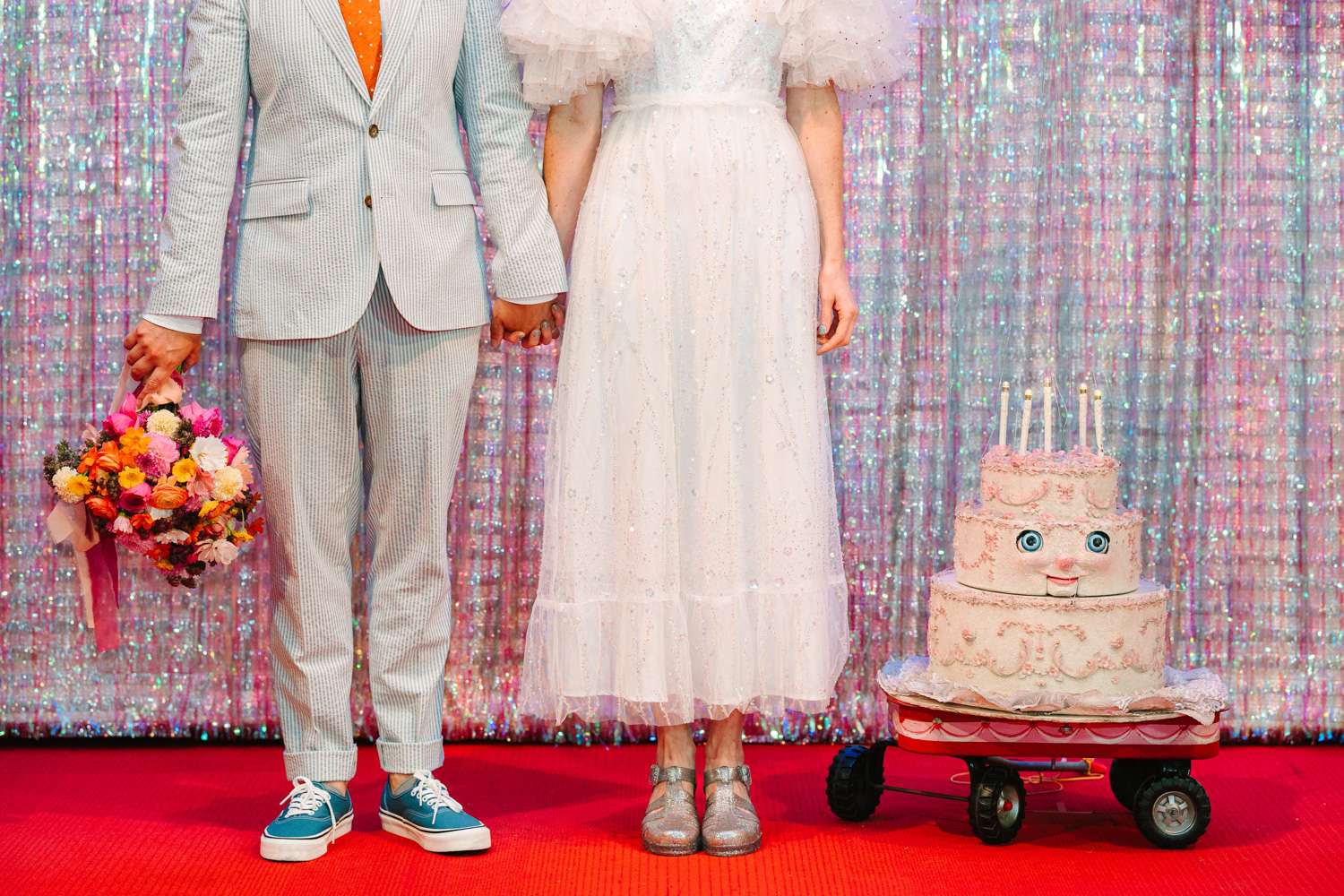 Afterward the ceremony they did photos with their photographer, Mary Costa, they had a root beer toast, ate burgers at Burger Lords, played pinball at Walts Bar and went bowling!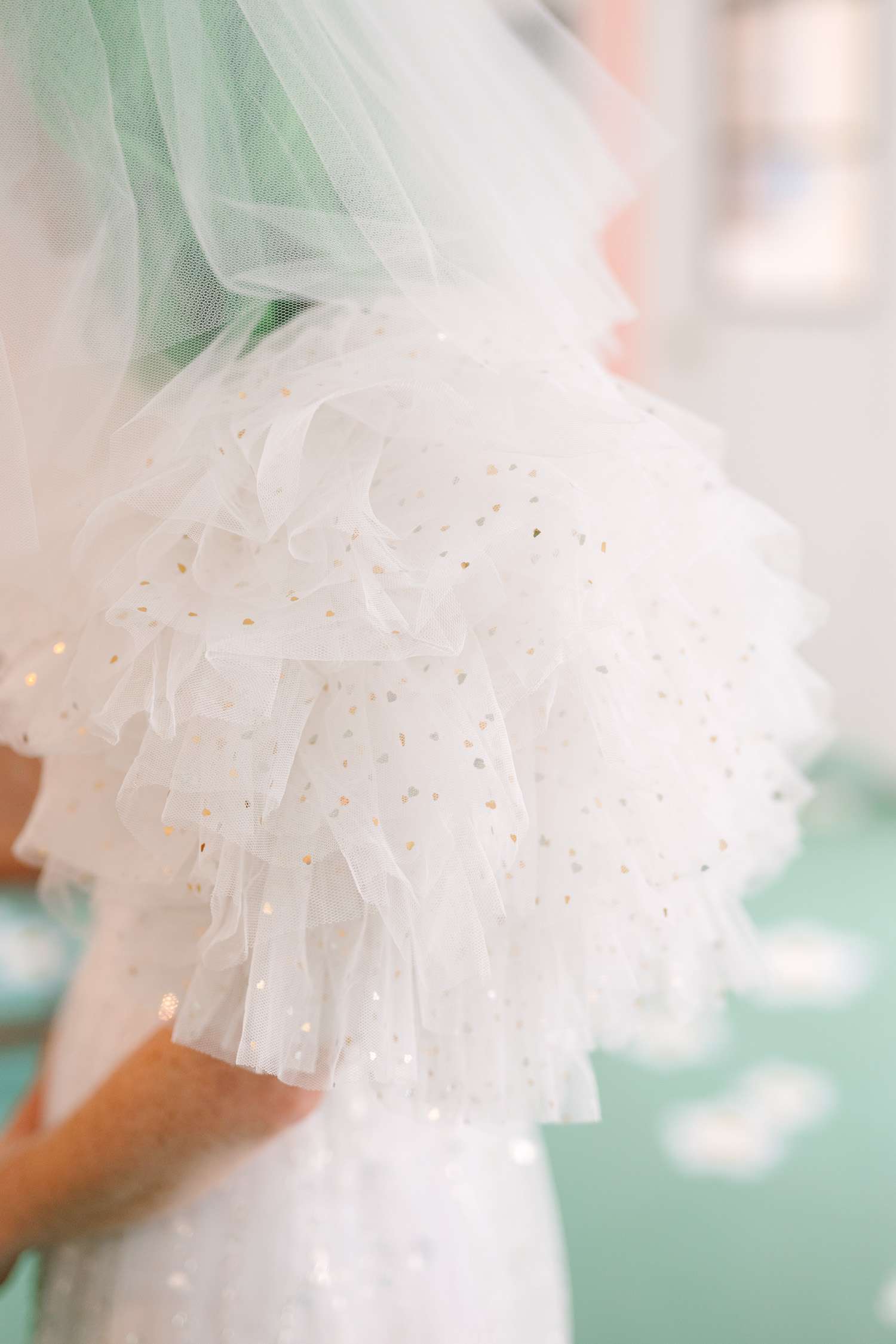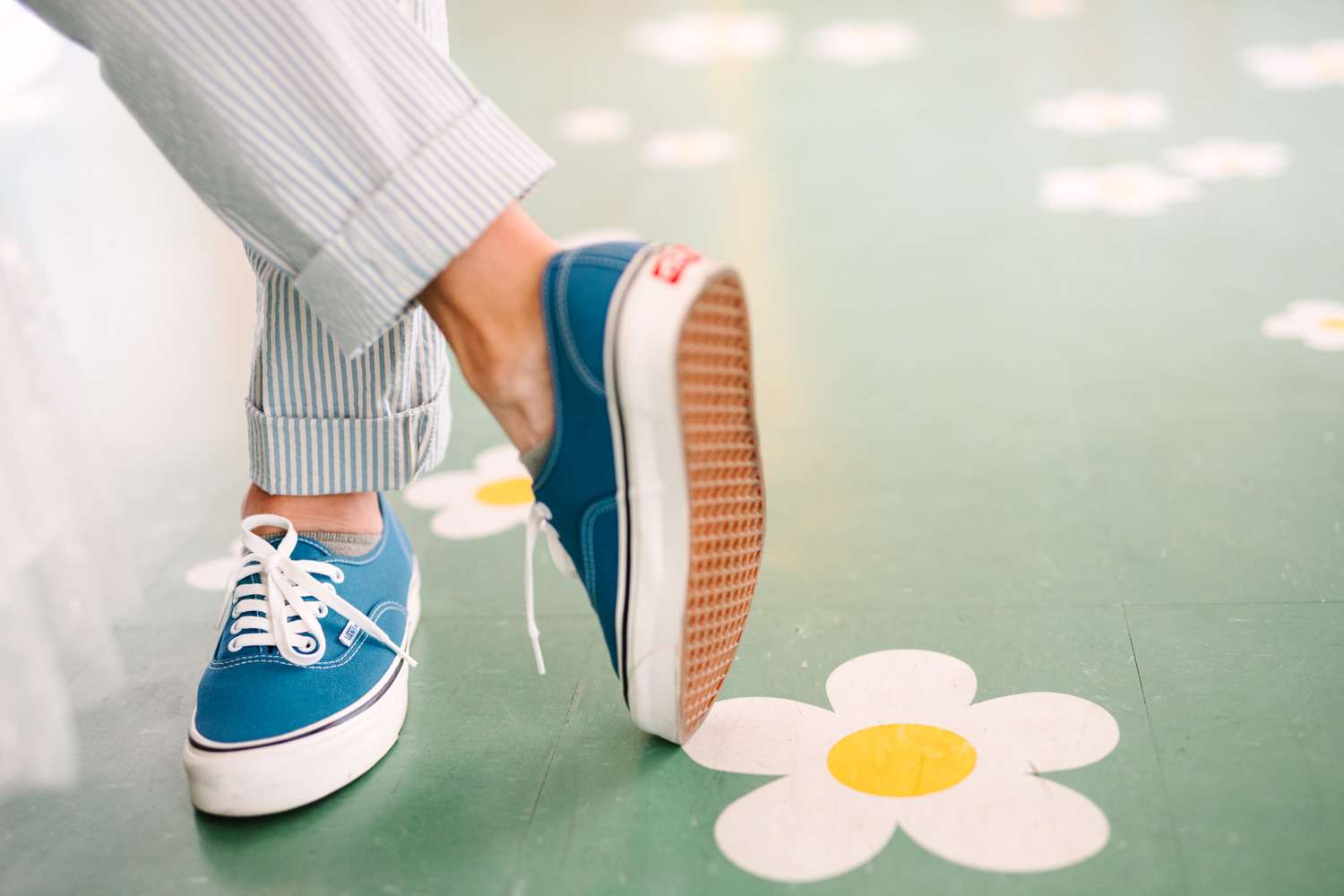 Jenna wore a Labelrail x Rachel Burke dress, which came from ASOS and silver jelly shoes. Her neon green hair wasn't something she was going to change for the day either; she wanted to feel and look like herself.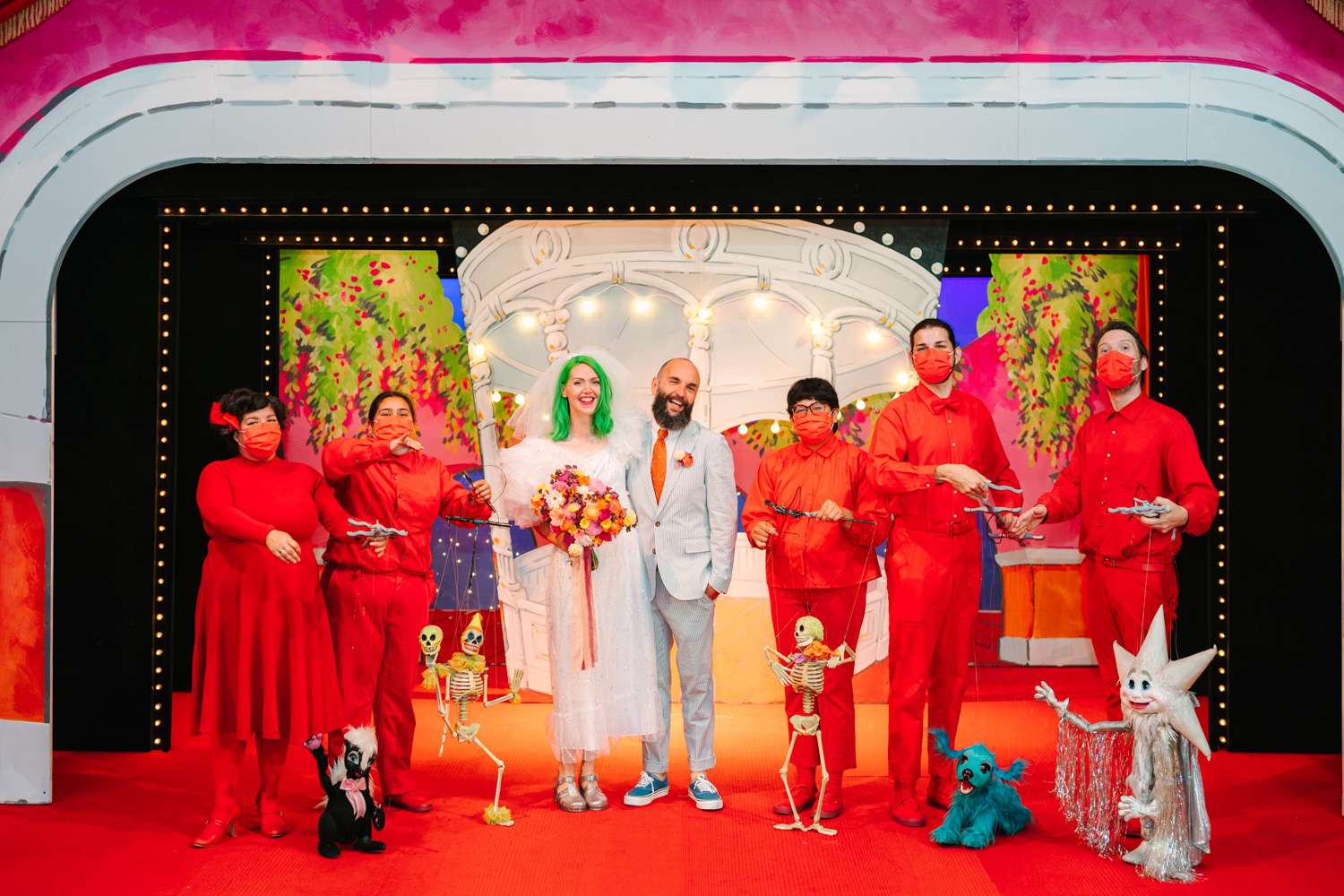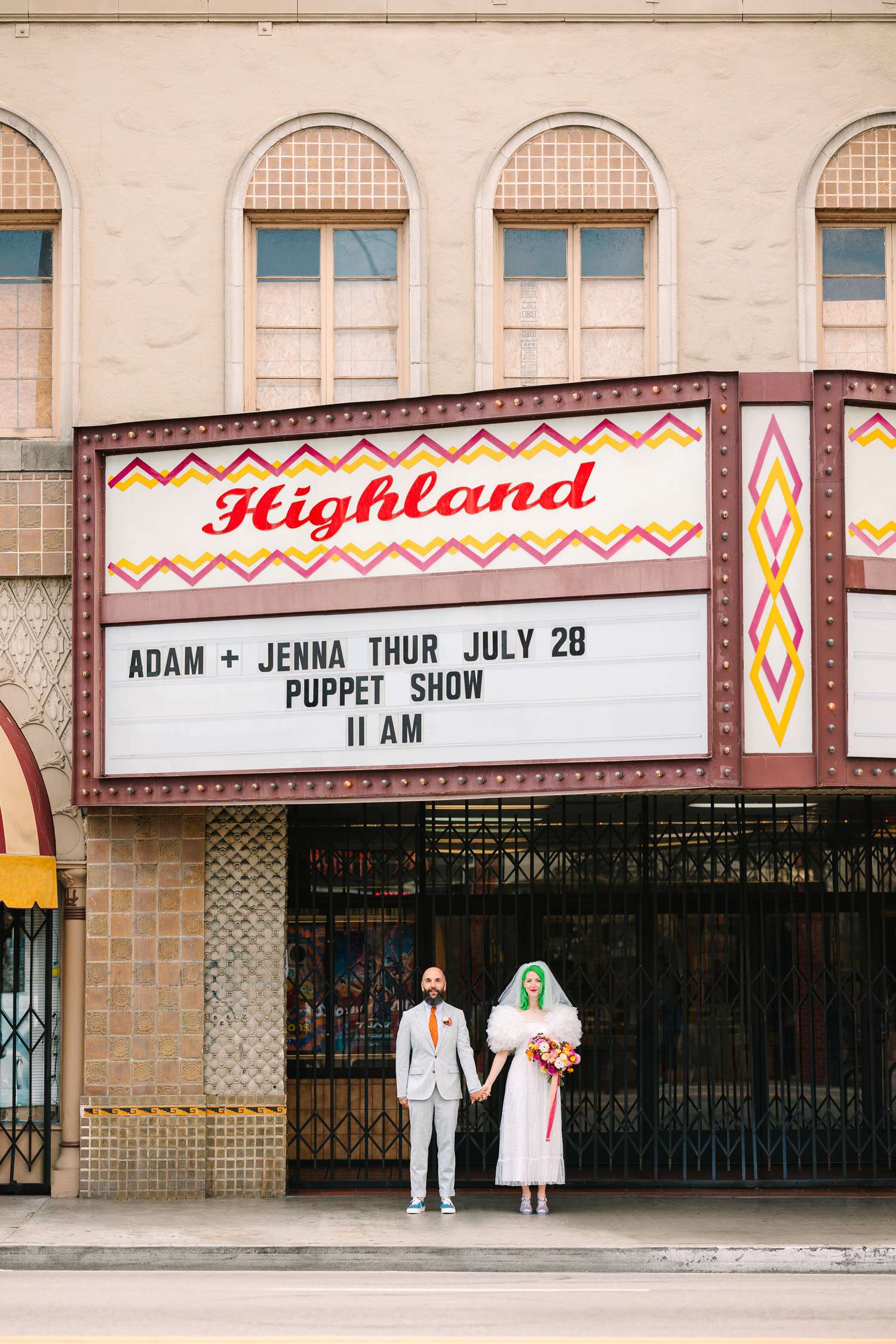 "Don't feel like you have to pose in a leather jacket if that's not you", she advises. "And don't worry too much about trying to be 'cool' or curating their wedding to look good in an Instagram post. Just be your authentic self and stop trying to impress people you don't know or like. Its your day; enjoy it!