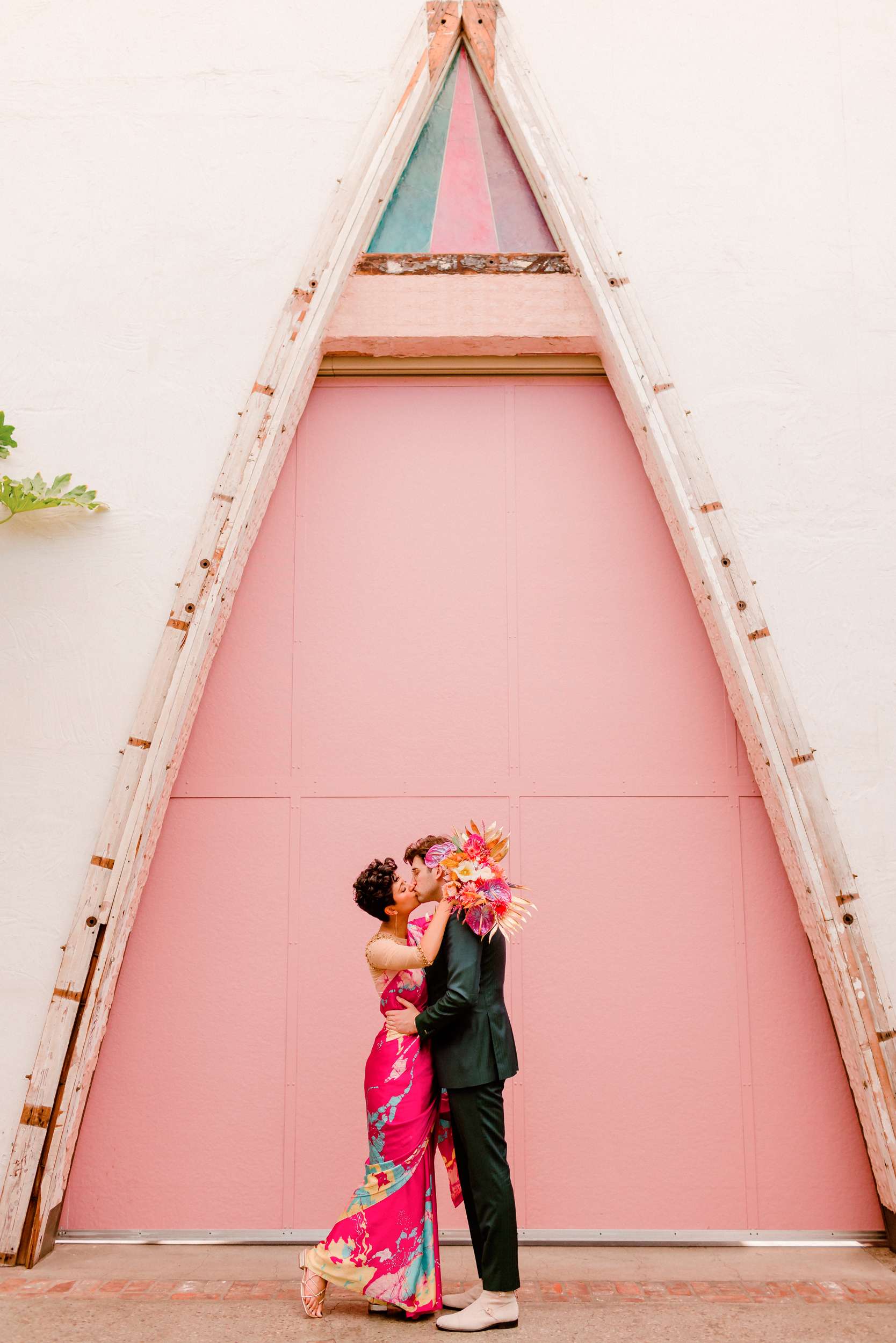 The inspiration for Raven and Christian's colourful wedding was to have an event which truly encapsulated their relationship. They wanted to throw the best party both they and their friends and family had ever been to. They also had a lot of fun of turning tradition on its head.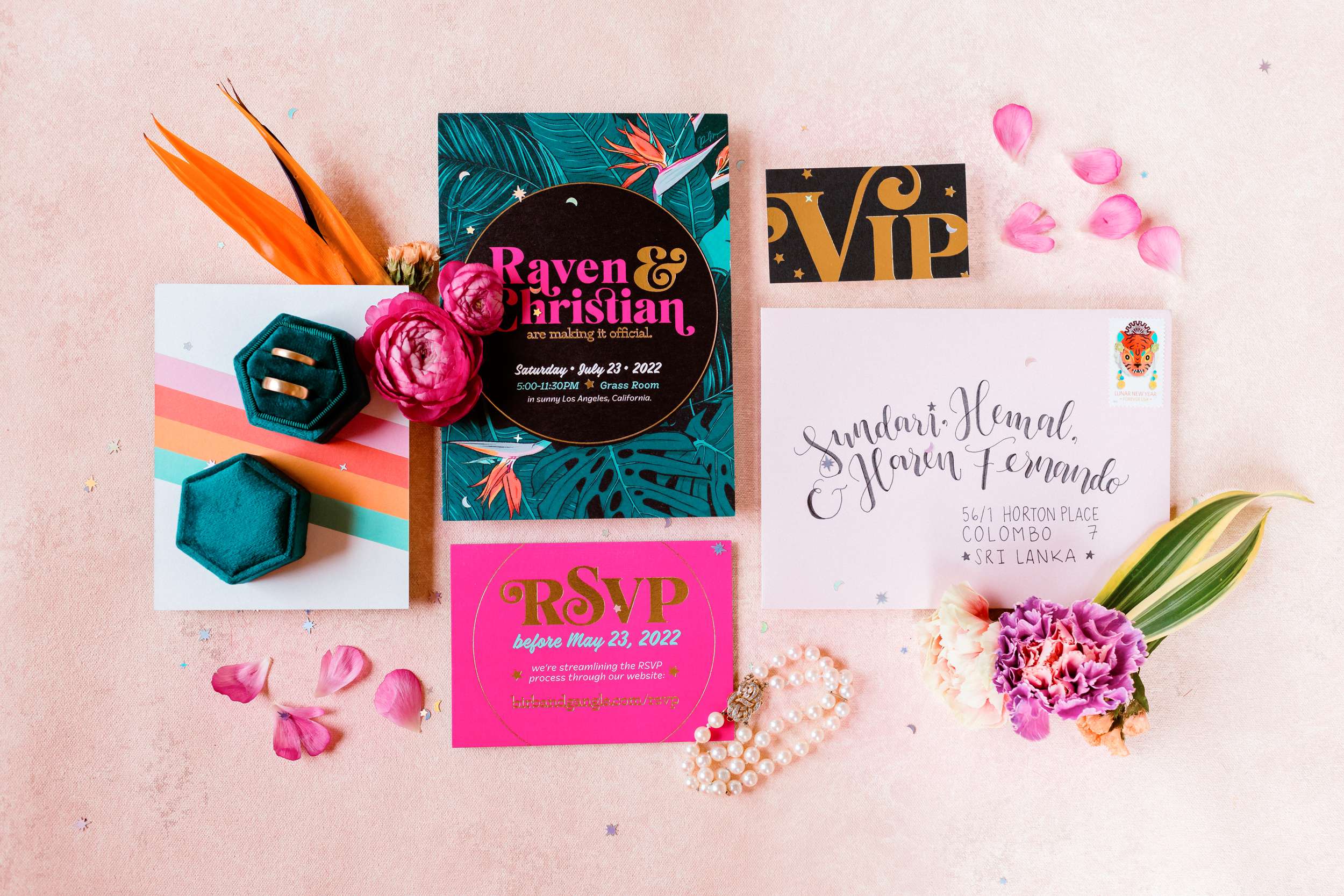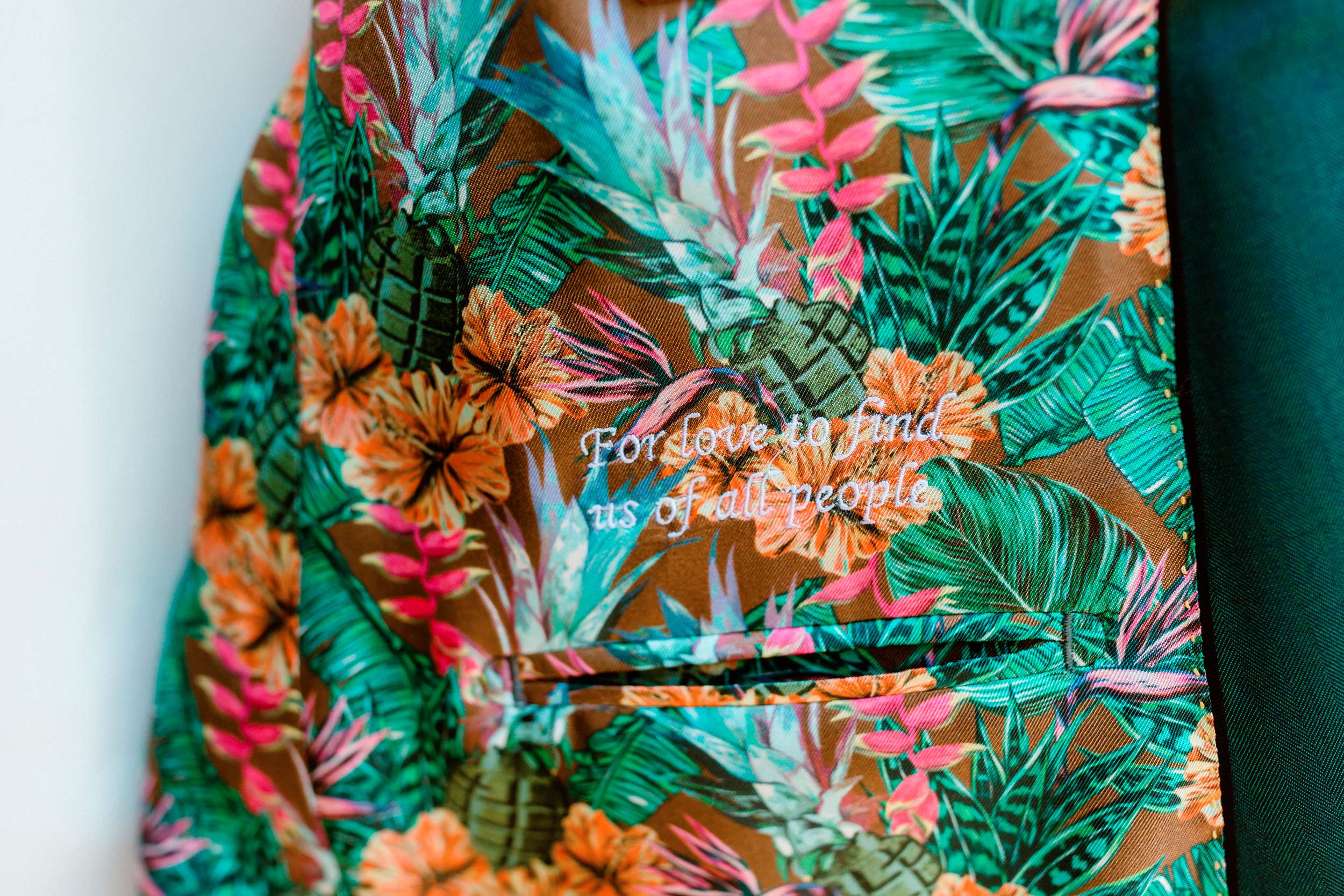 They wanted their guests to be entertained all day, so in addition to dancing and a photo booth they had a tarot reader, signature coffee and The Birdcage playing in the background. The couple also performed a choreographed first dance, "The crowd went absolutely wild", Raven said, "and once we were finished, they cheered for an entire minute. It was magical to soak in all of the hype and love."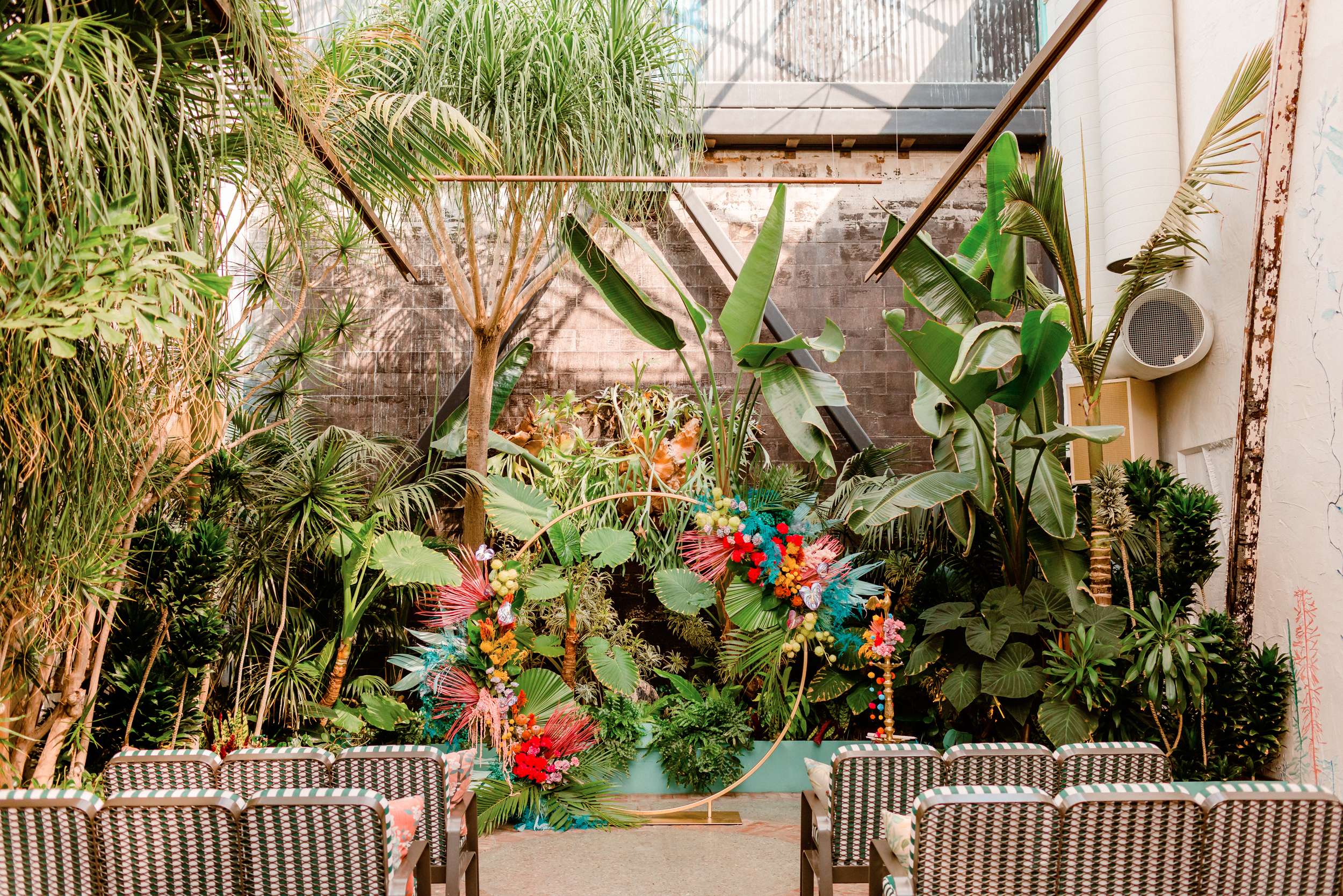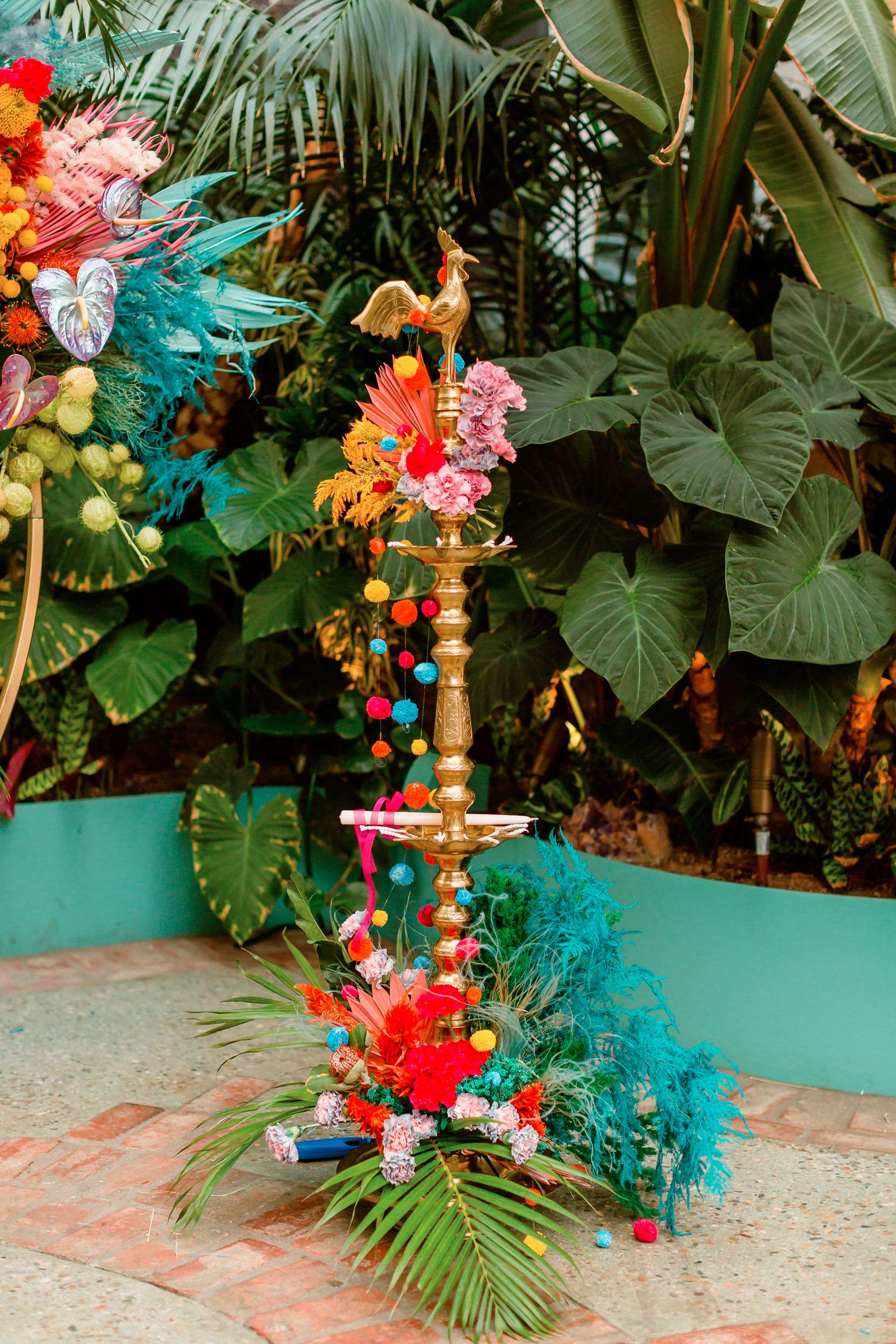 For the ceremony, led by Raven's uncle, they wanted to strike the balance between heartfelt with a touch of cultural meaning, while not being too long. The wedding party walked down the aisle to Ain't That a Kick in the Head by Dean Martin, with Christian walking down at the climax of the song. "We thought he should have just as grand an entrance as Raven and her dad, who walked down the aisle after to At Last by Etta James", she said.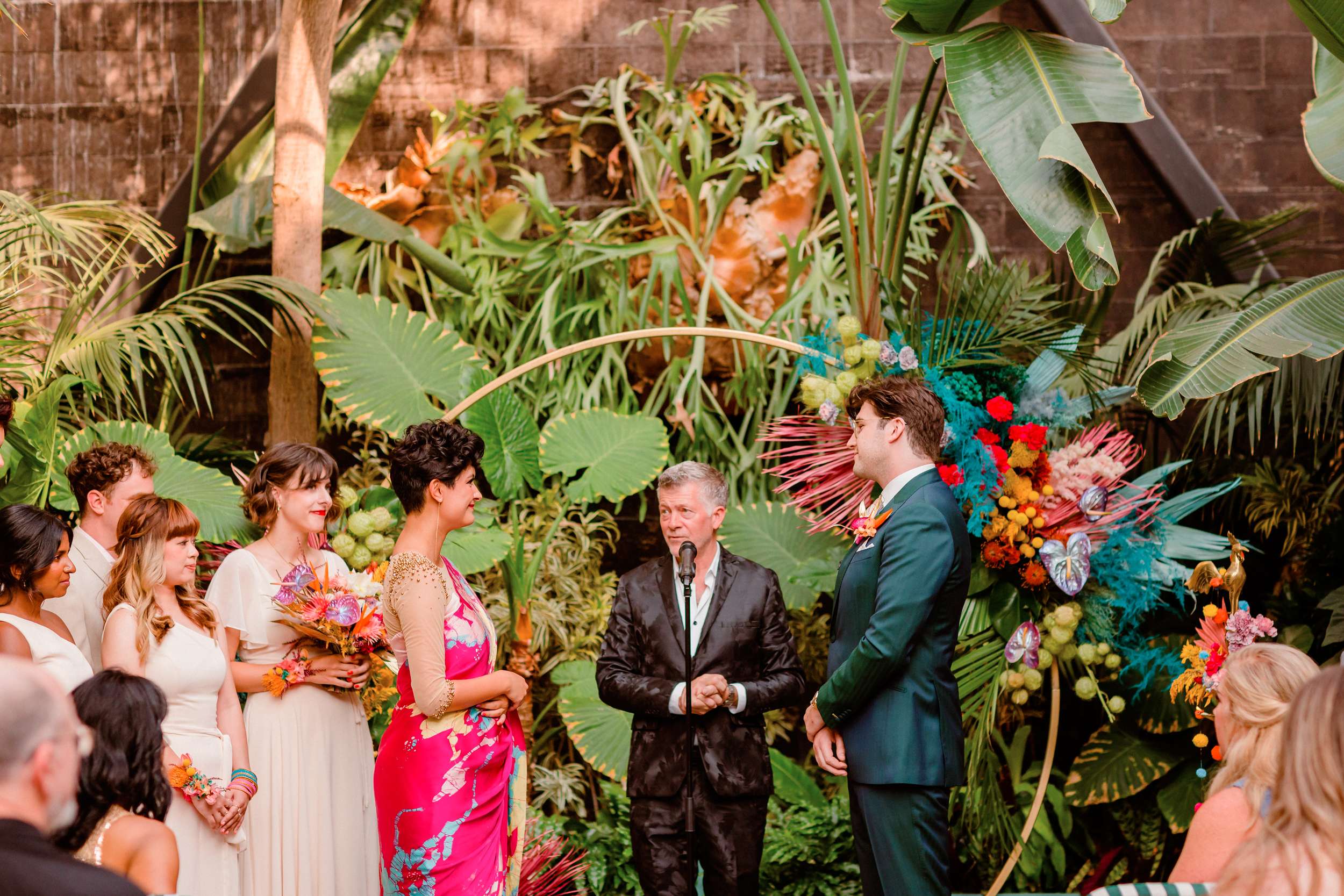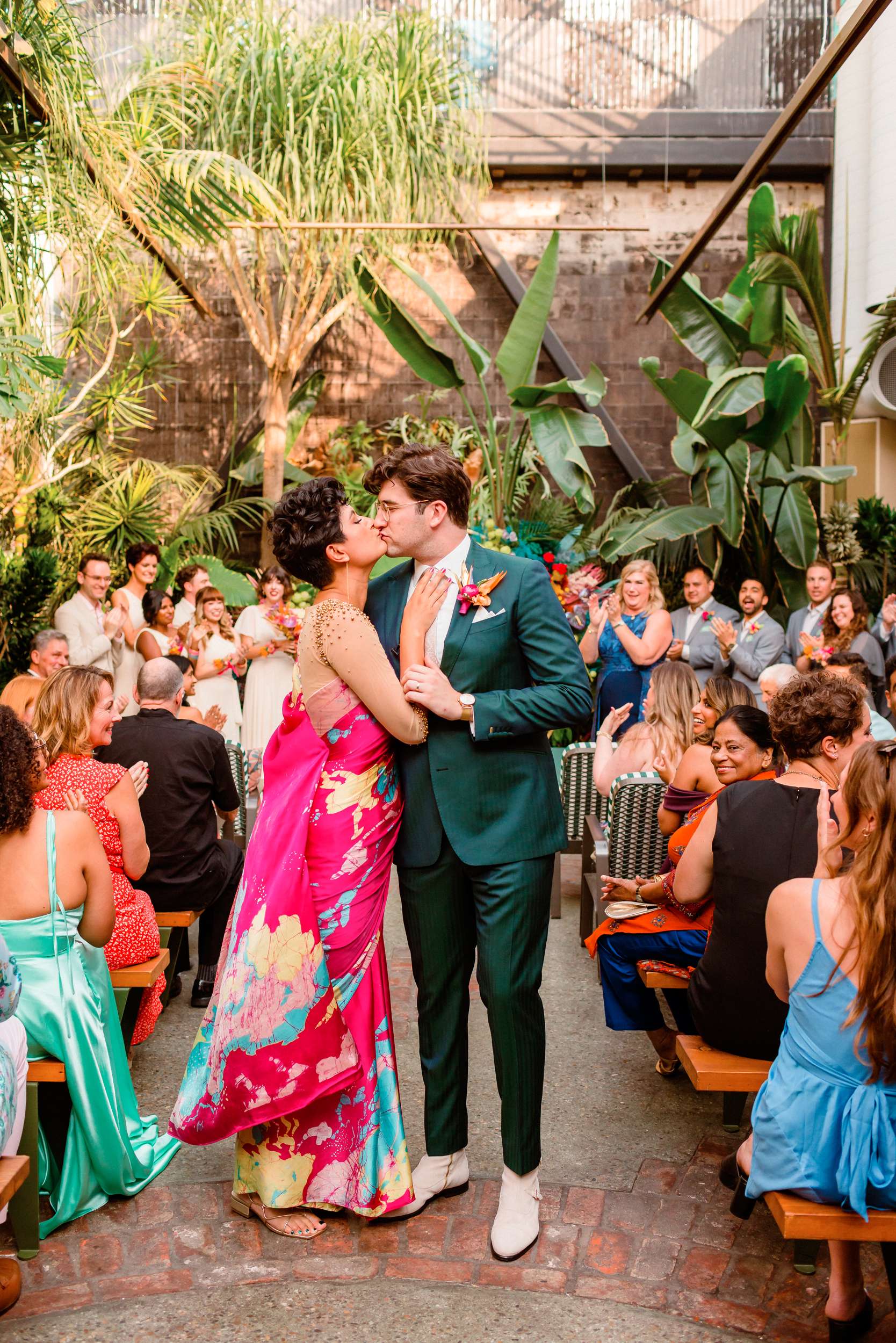 "We and our families lit the pahana, a decorative oil lamp traditionally used in Sri Lankan weddings to signify a bright and hopeful future for the couple, as well as two families becoming one. We wrote our own (short) vows filled with inside jokes and tear-jerking prose. We then walked back up the aisle to Stevie Wonder's Signed, Sealed, Delivered."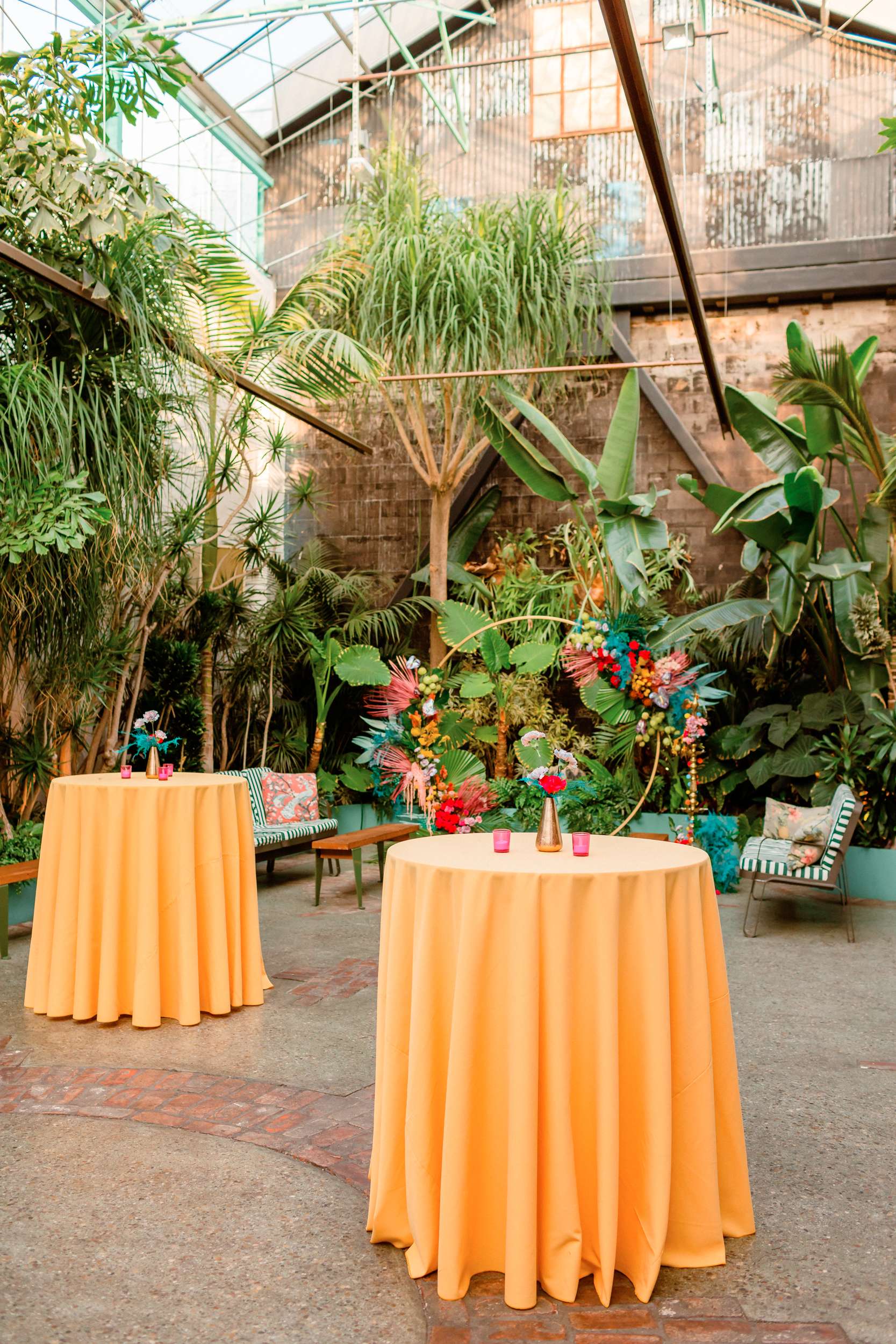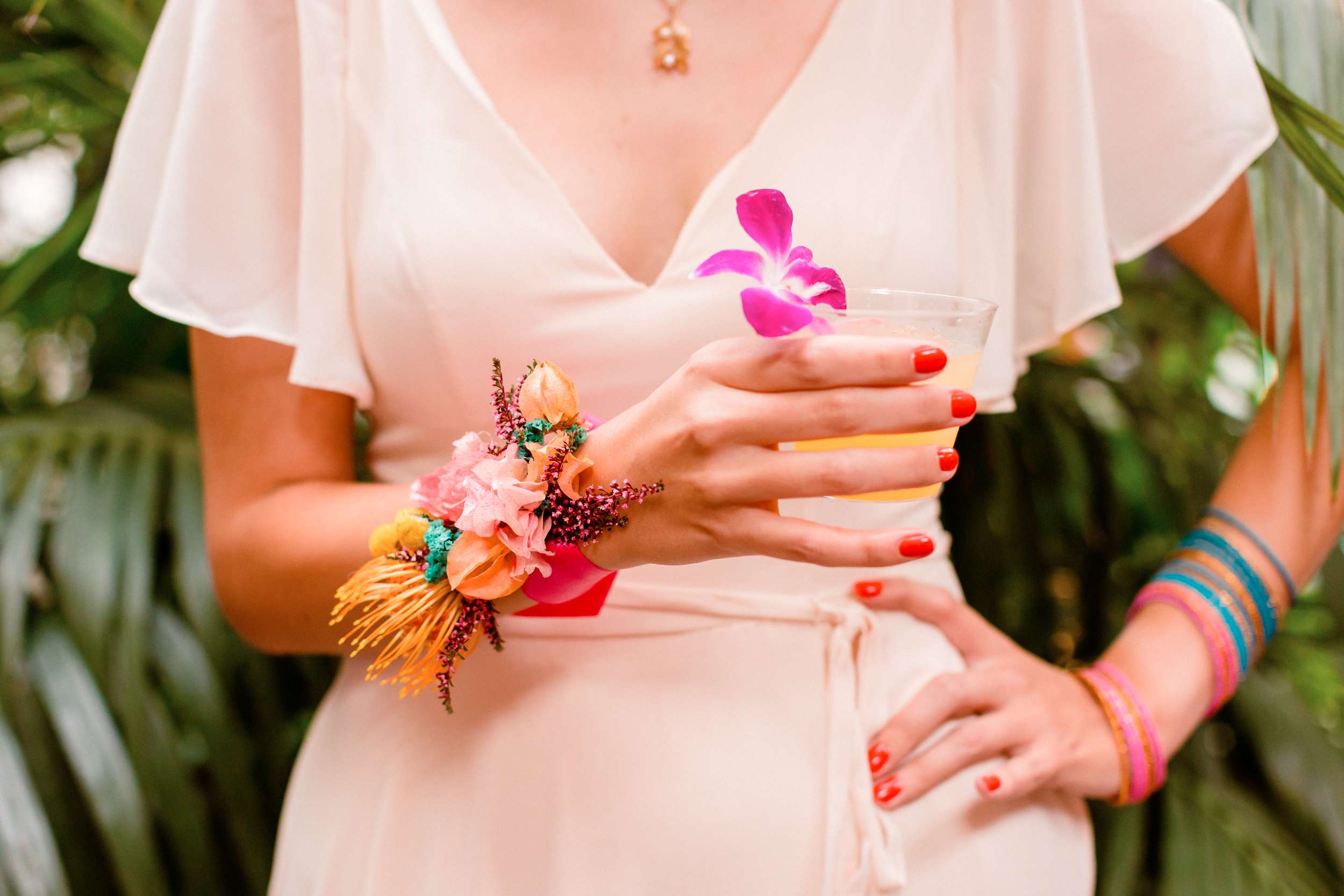 The bride began the day in a hot pink sari, and midway through changed into a custom designed white suit and super colourful shoes, which was a total surprise for her groom! Christian was just as colourful in green and as a twist on tradition, their wedding party were in a monochrome colour palette.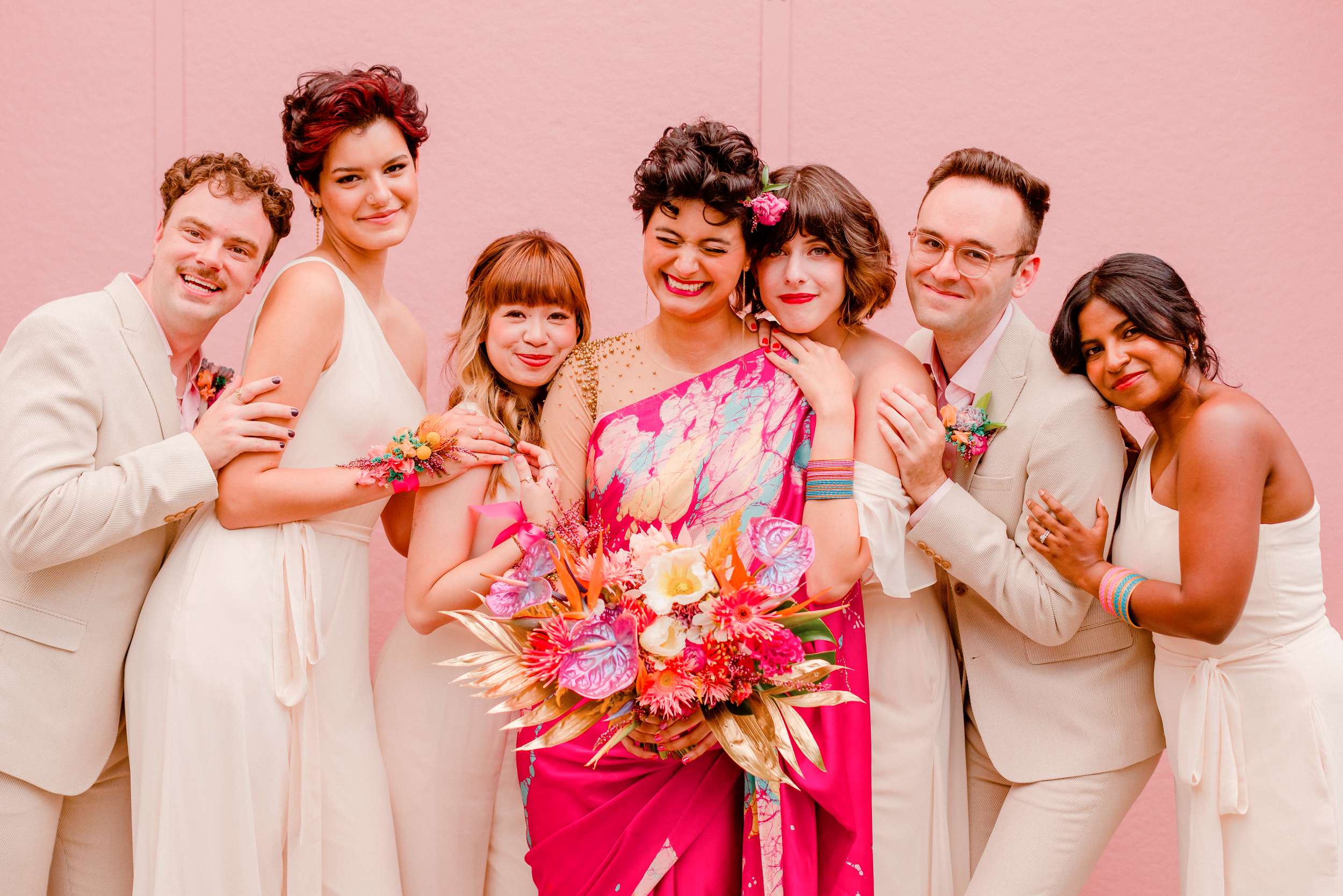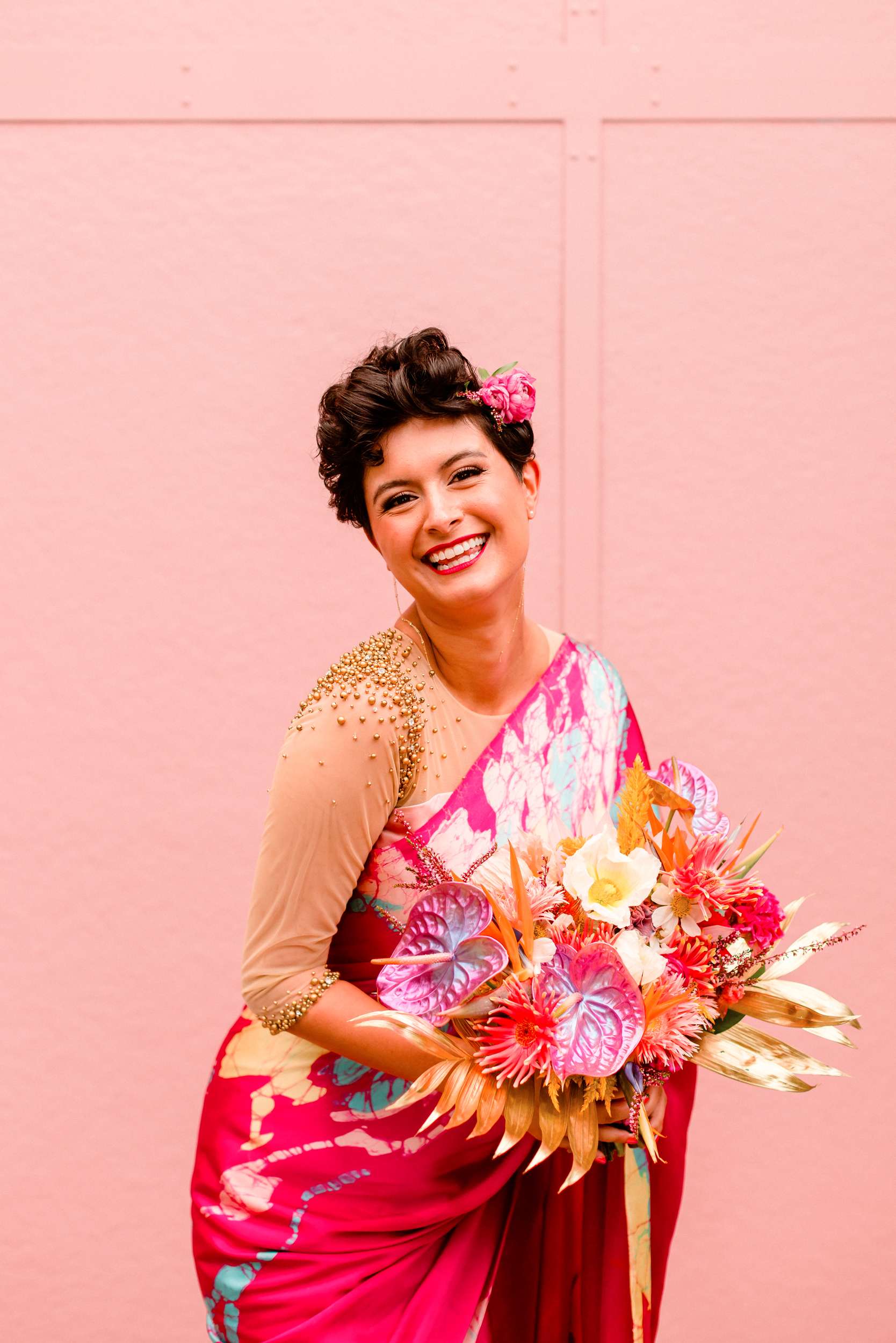 "Our second first look was even better than our first", Raven explained, "I originally picked out a party dress for the reception, but ended up having to pivot when the dressmaker couldn't complete it because she lived in Ukraine (she and her team were okay, just unable to work). I ended up going behind Christian's back to reach out to the same people who made his custom suit to have one made for me as a surprise. While shopping for dresses was fun, getting fitted for a suit felt so bone-deep right. I got the same song lyric embroidered in the lining that Christian did (our favourite line of their favourite romantic song), and when he saw it, he cried."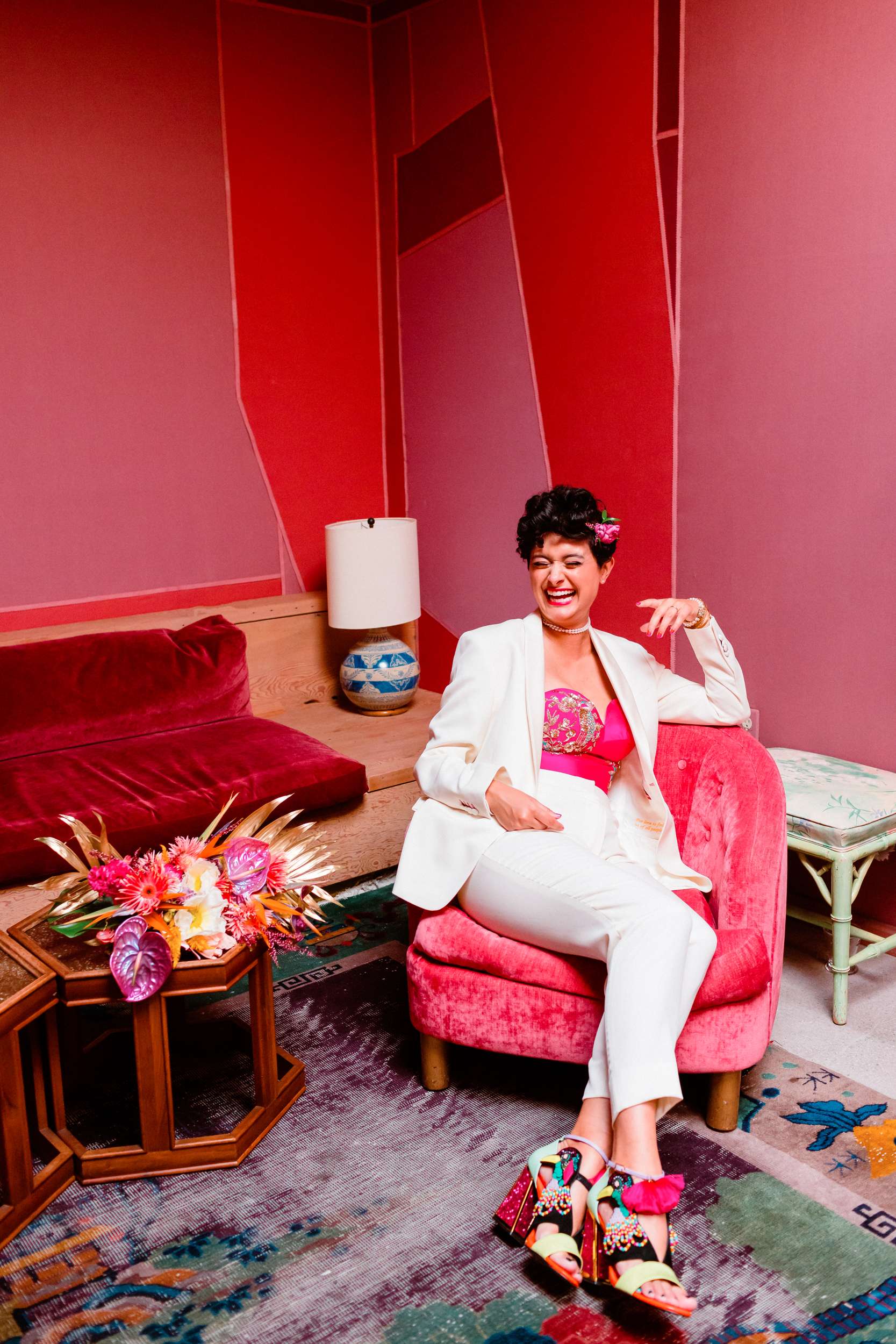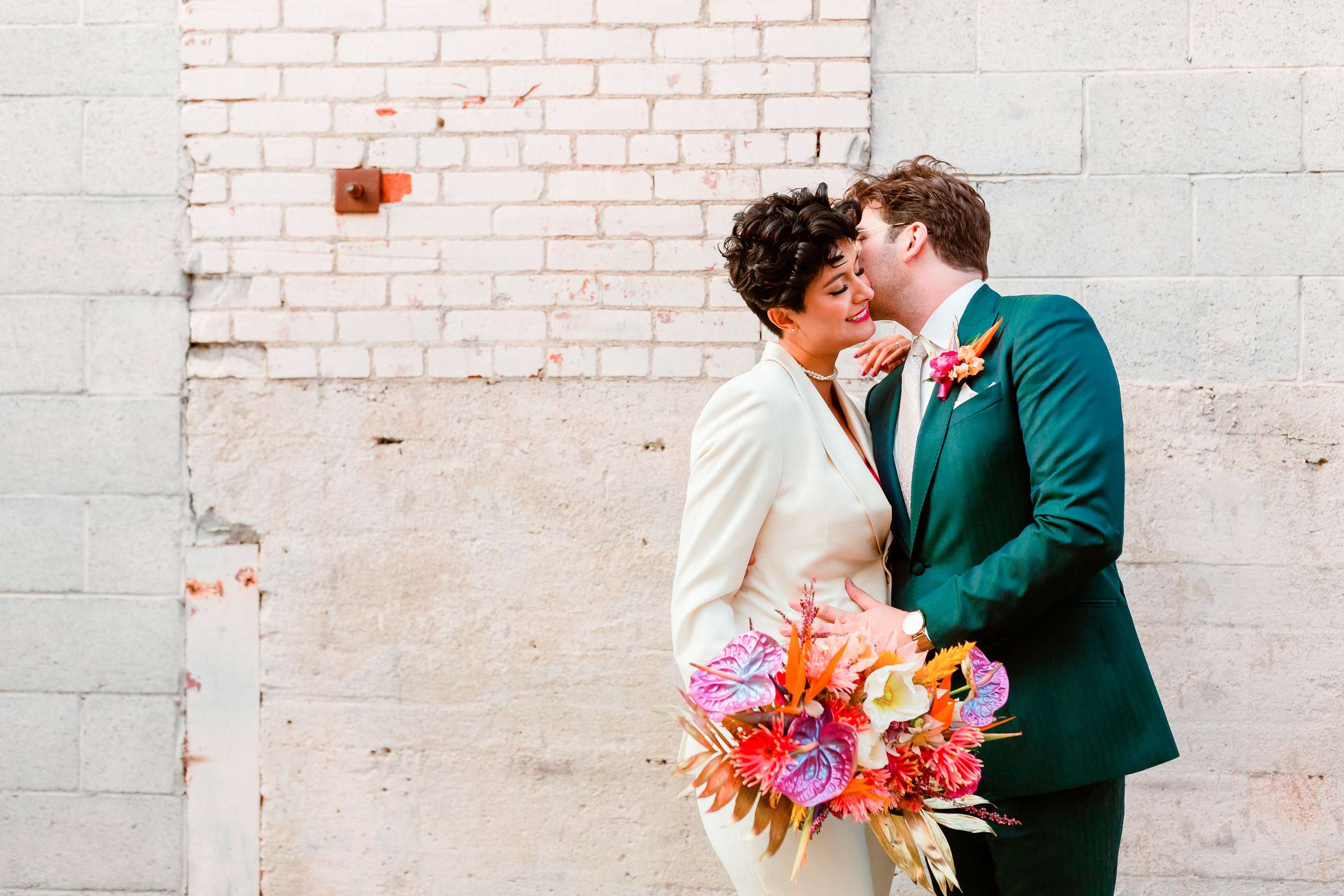 Of their $60,000 budget, their biggest costs were the venue and catering. However both were really important to them, so they wanted to get them right. The food went down a storm with everybody, with Raven's dad even requesting an extra bowl of the mac and cheese so he could walk it around serving more to every table!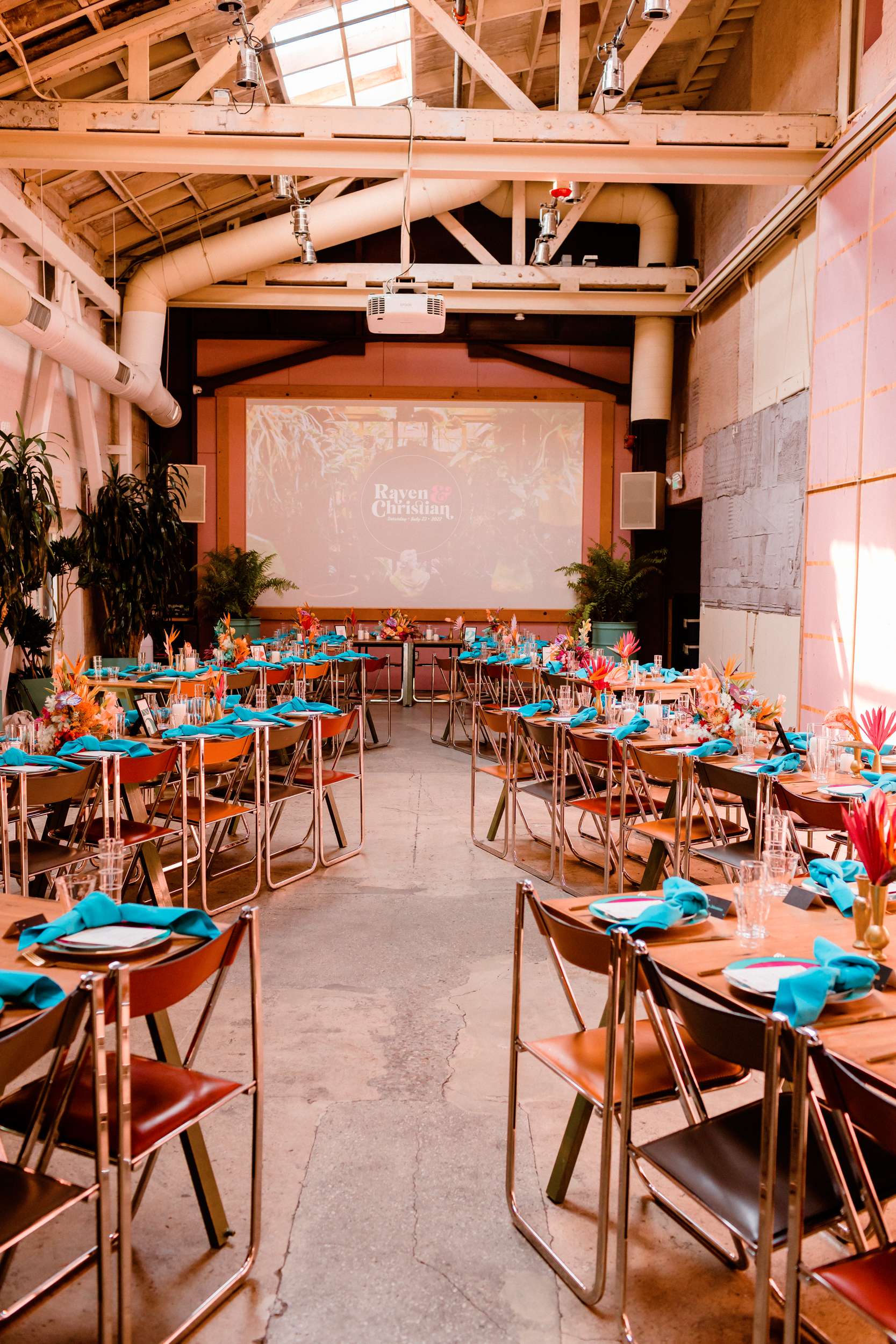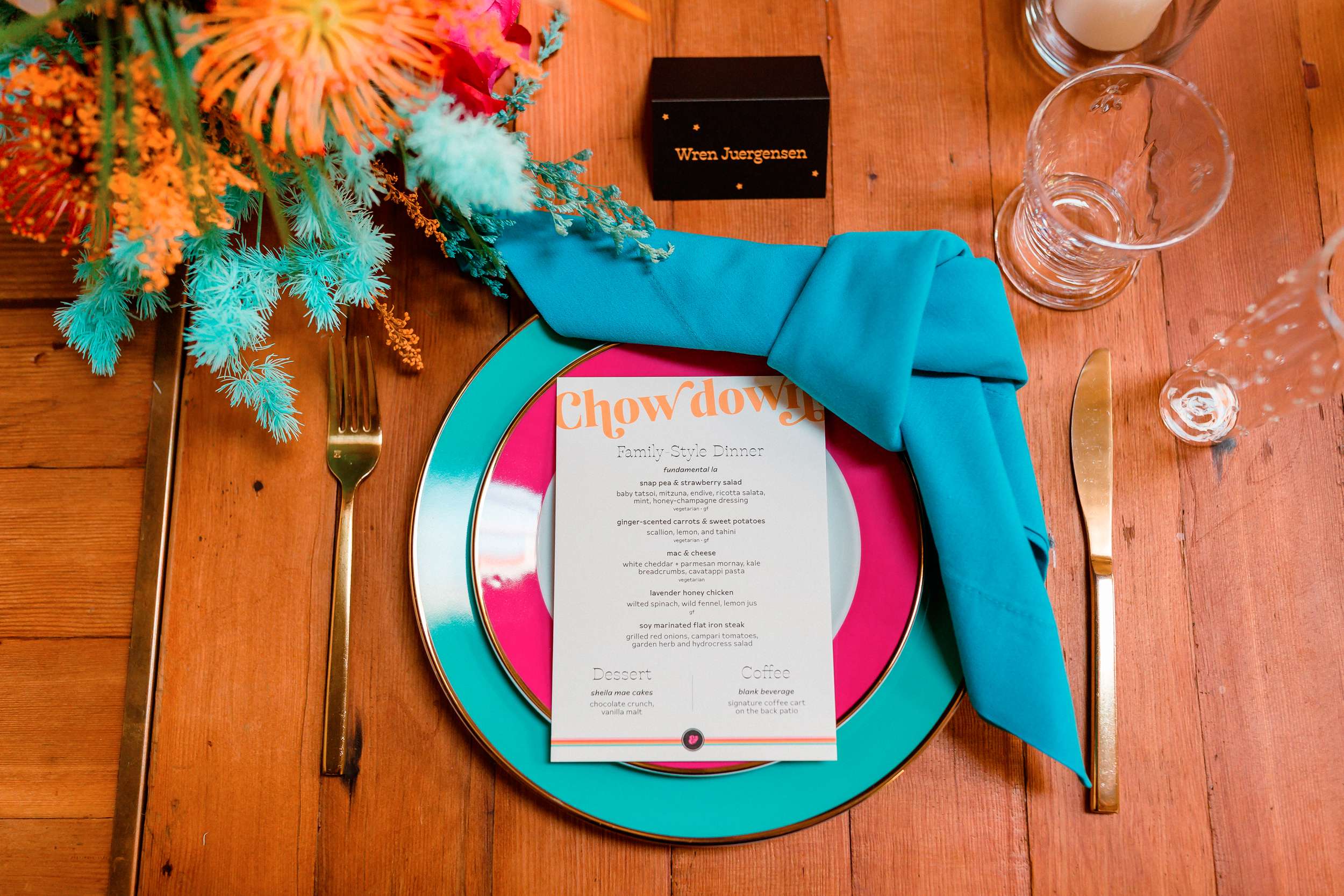 They worked with Alfred House Productions to plan the wedding, and hiring a wedding planner is something they'd highly recommend – whatever your budget. "Getting a planner is so, so, entirely worth it, even if you're on a budget. Whether your wedding is three people or 300, they will absolutely save money, time and stress! Our planning process was pretty smooth, because we started early, and had a fantastic wedding planner to orchestrate the event."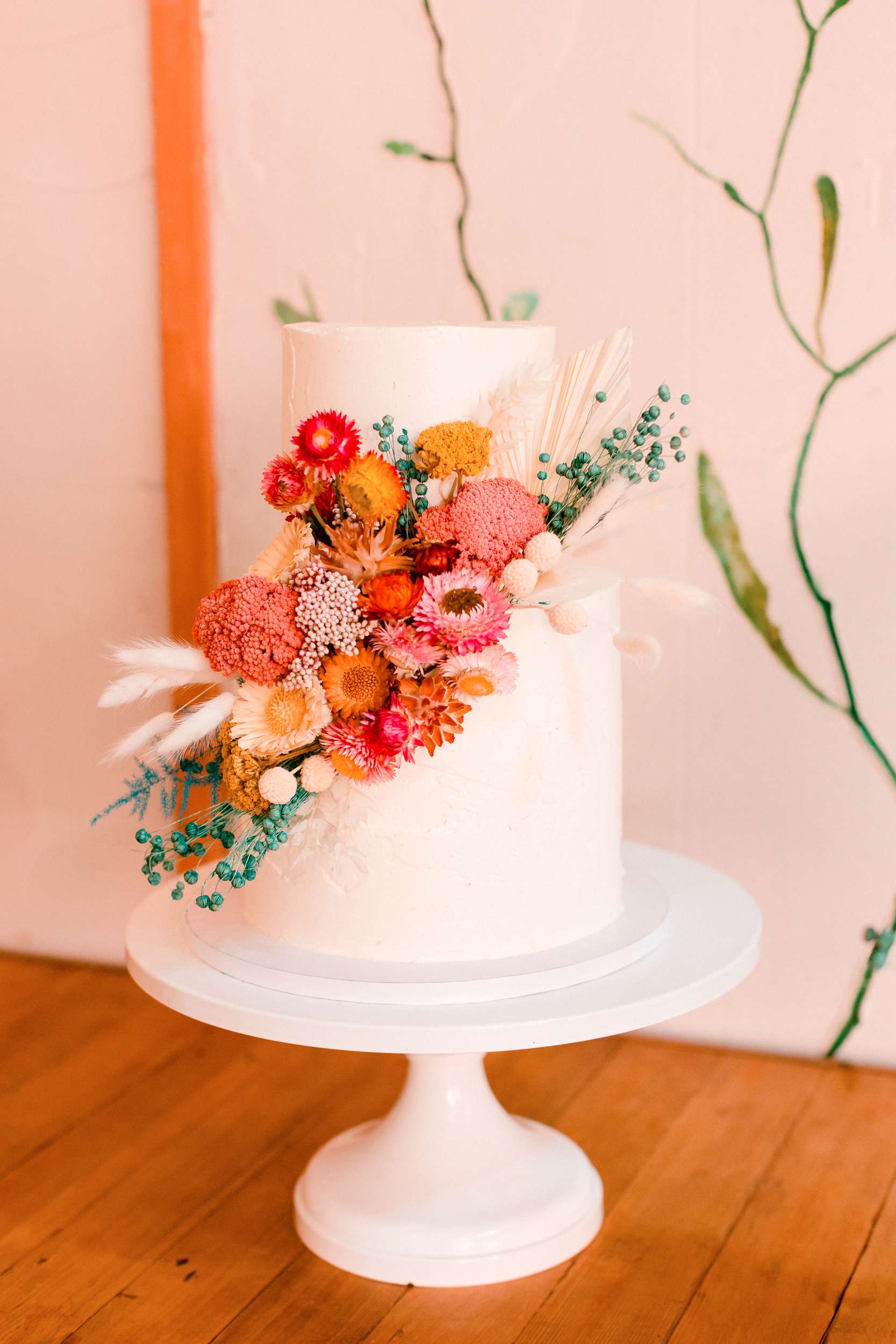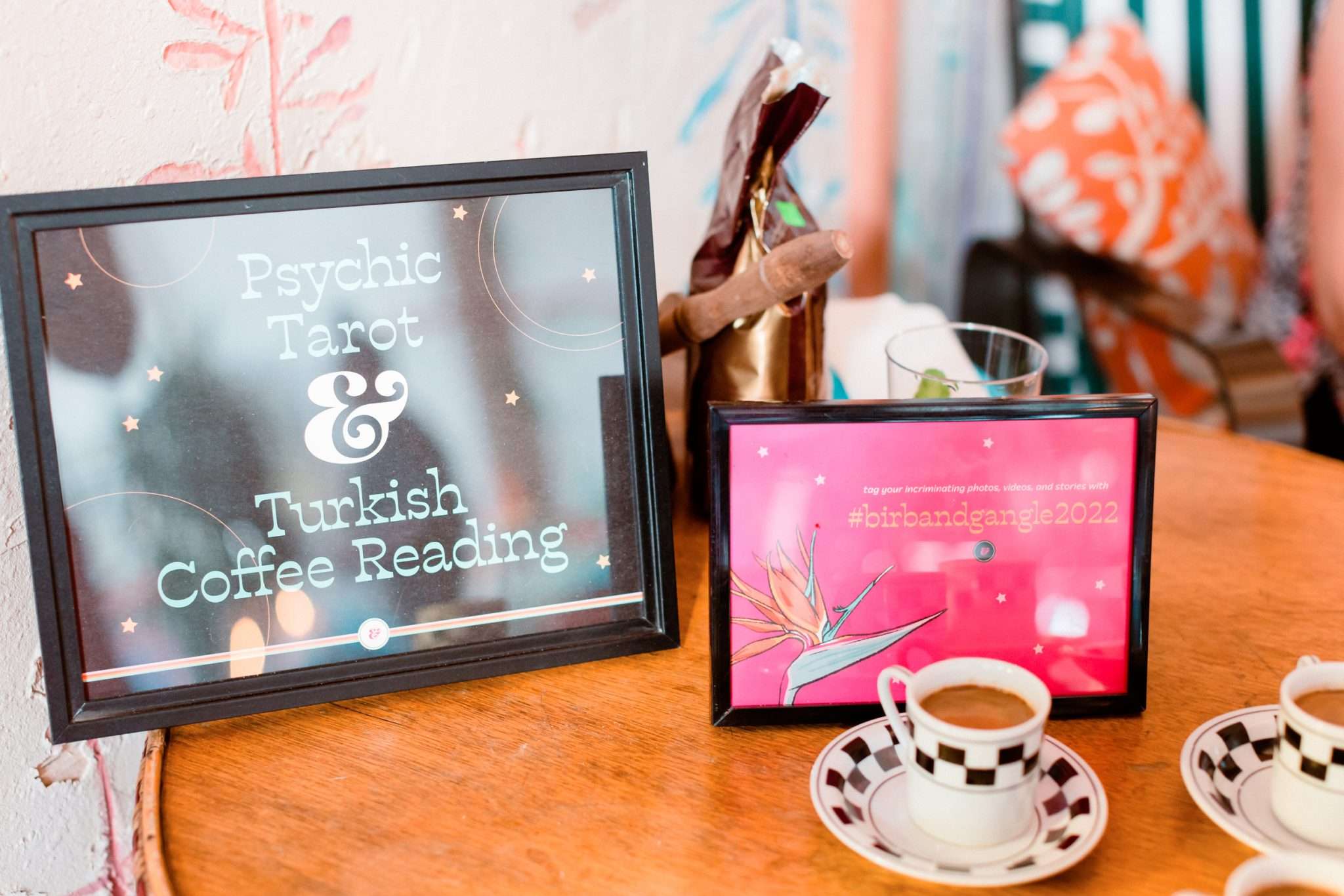 "Rock n Roll Bride was the only magazine that we subscribed to when we started wedding planning", Raven concluded. "It really empowered us to take what we loved of wedding traditions and leave the rest behind! Thank you for doing what you do! While I love what wedding traditions symbolise, I'm an individualist to a fault, so at every turn in the planning process I made sure that we chose something that turned a classic tradition on its head."